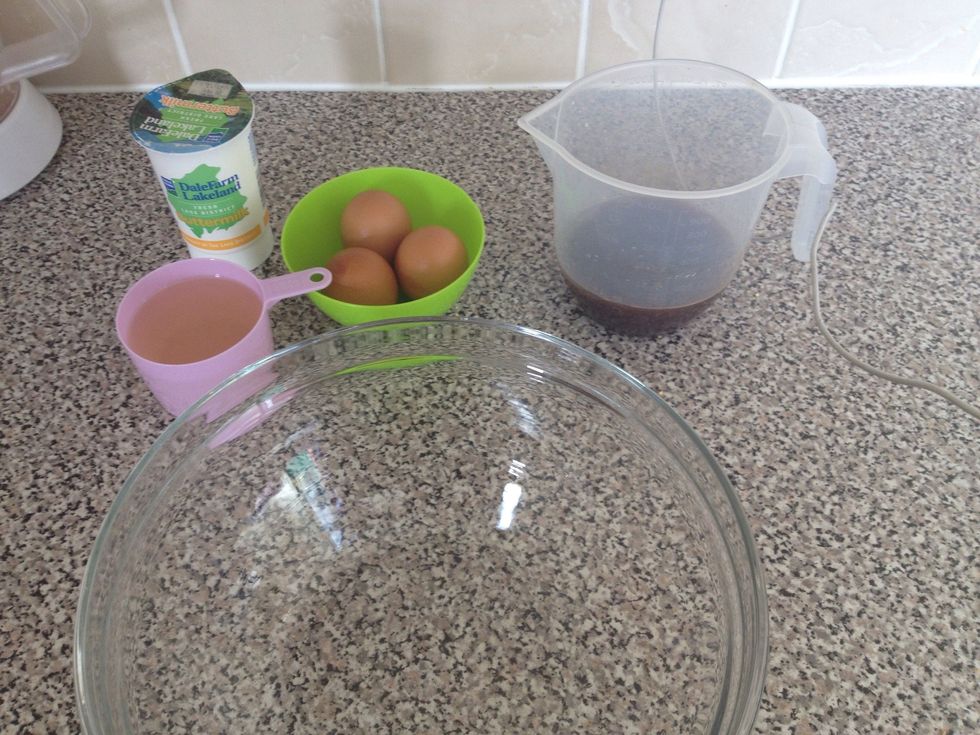 The wet ingredients.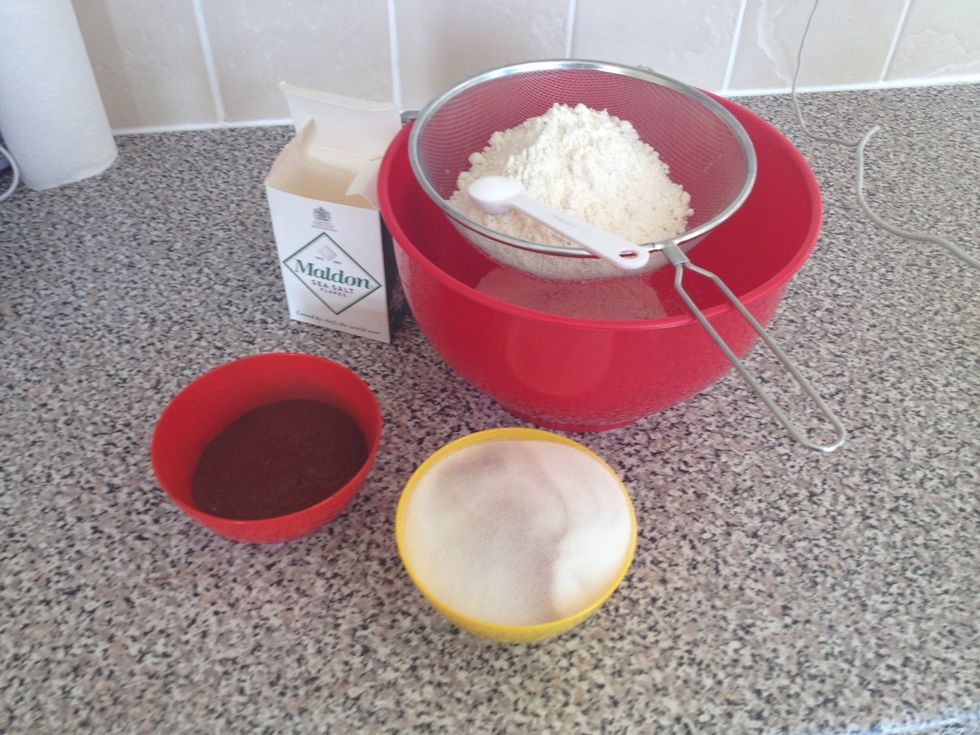 The dry ingredients.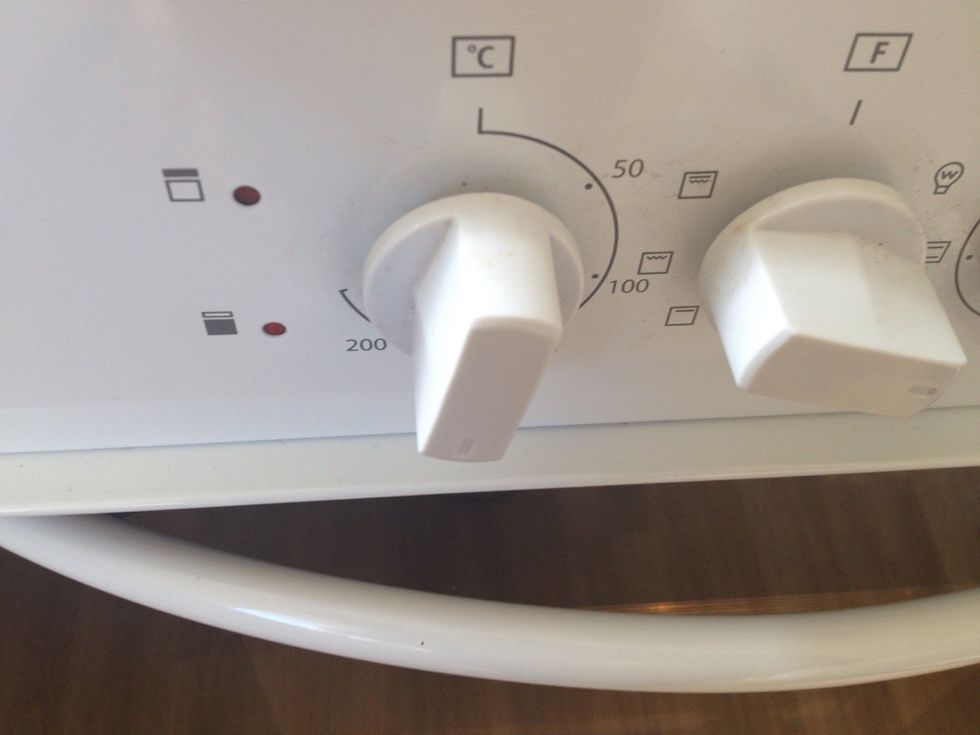 Pre heat your oven to 170° Celsius/330° Fahrenheit/Gas mark 5.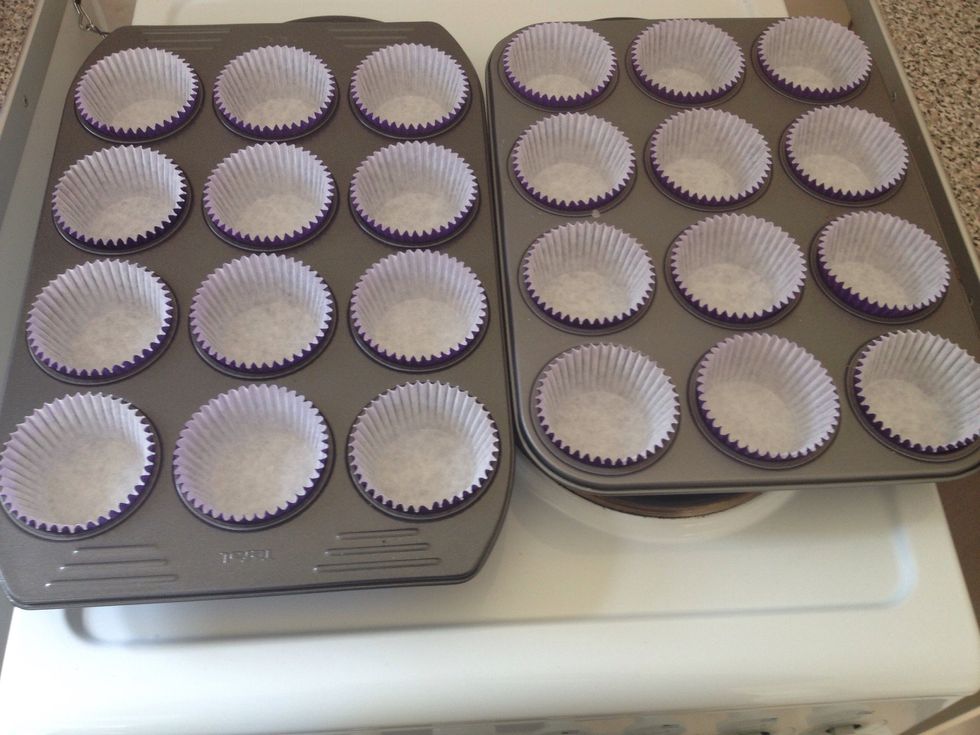 Line your tray with cupcake cases. This recipe will be enough for 24 cupcakes.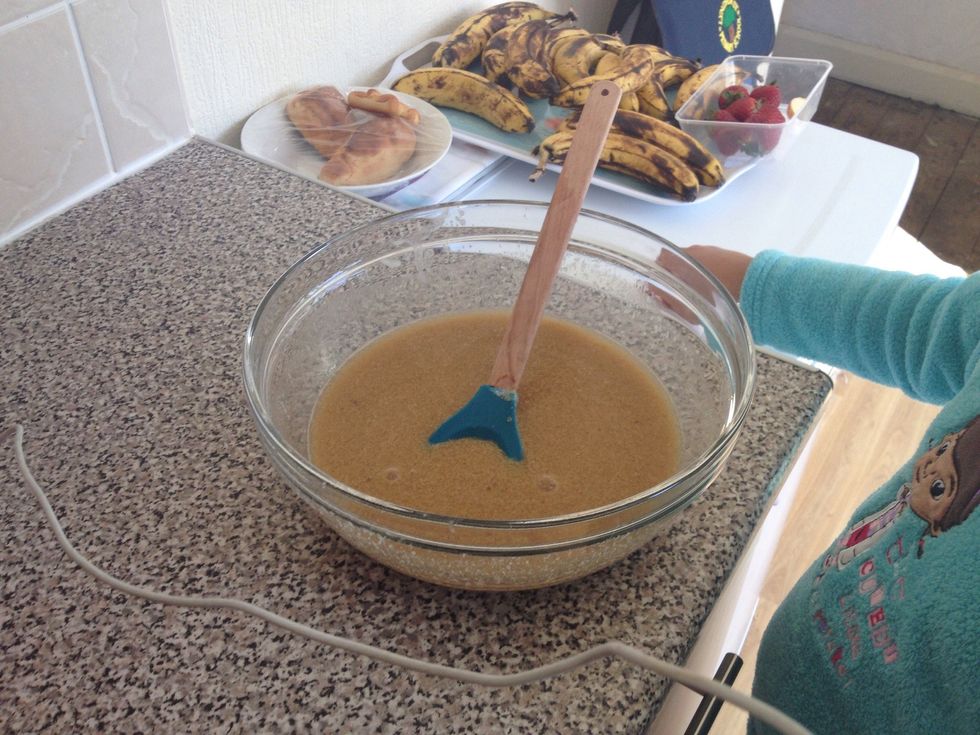 In a bowl mix all the wet ingredients:eggs, oil, coffee and buttermilk.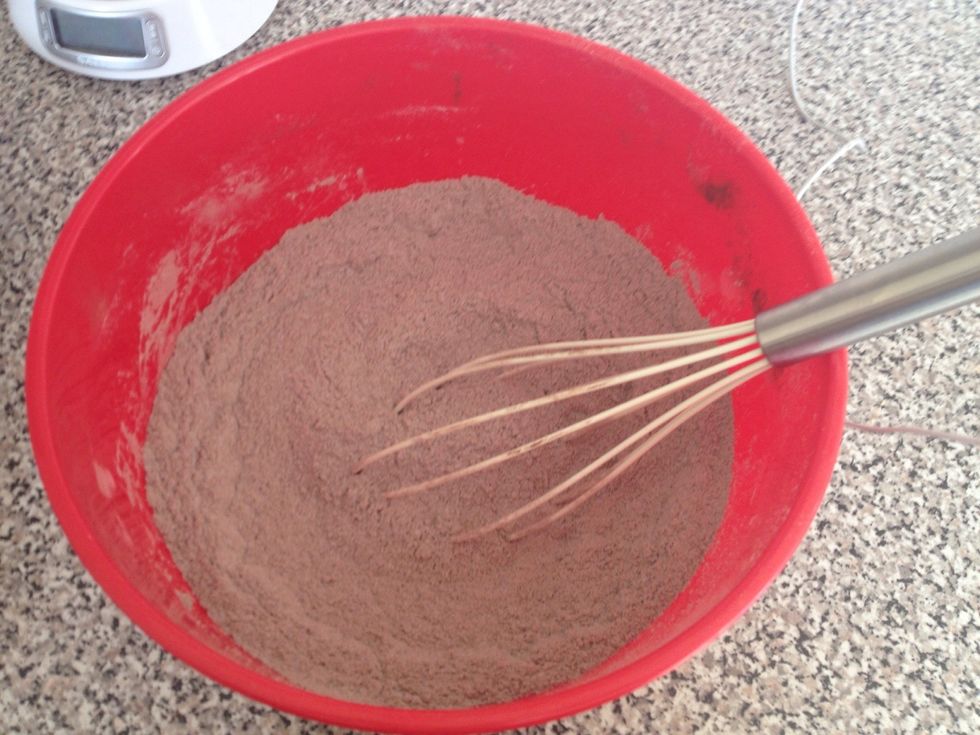 In another bowl sift and mix the dry ingredients: flour, cocoa powder, caster sugar, bicarbonate soda and a pinch of salt.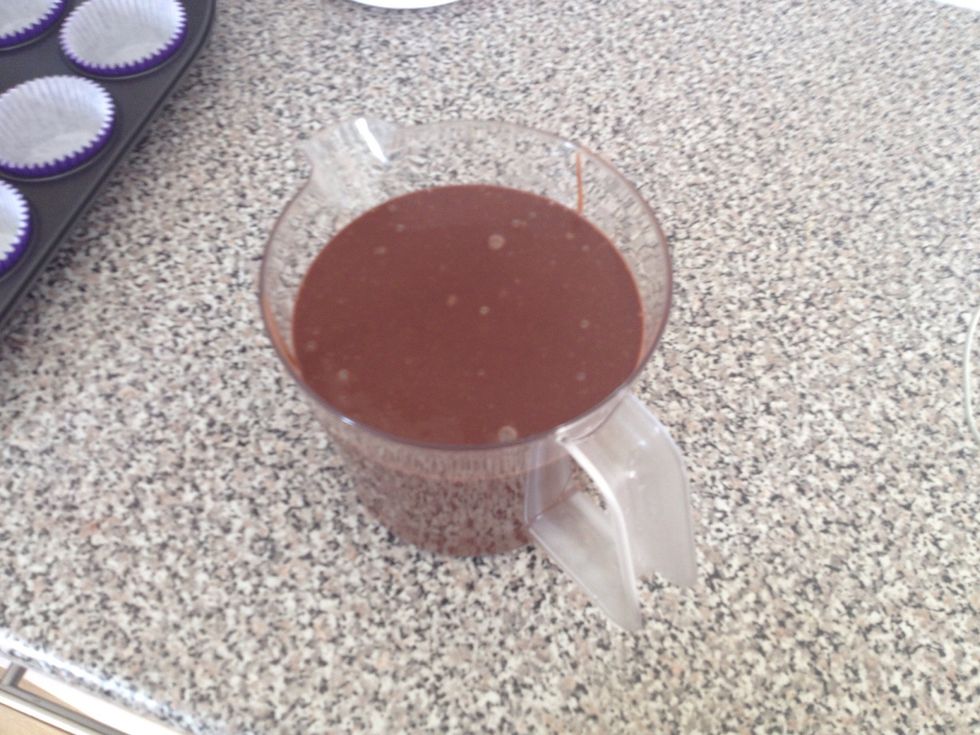 Transfer your mixture into a jug, it will be easier to fill the cupcake cases! Believe me i have learned that the hard messy way!!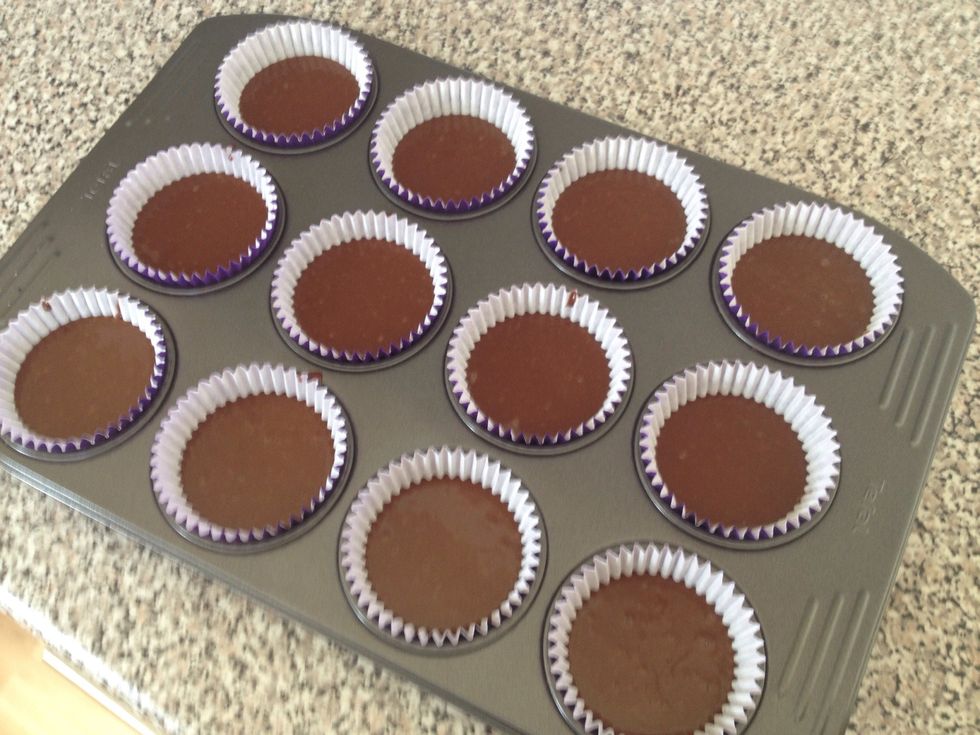 Bake for 20 min or until you insert a toothpick and it comes out clean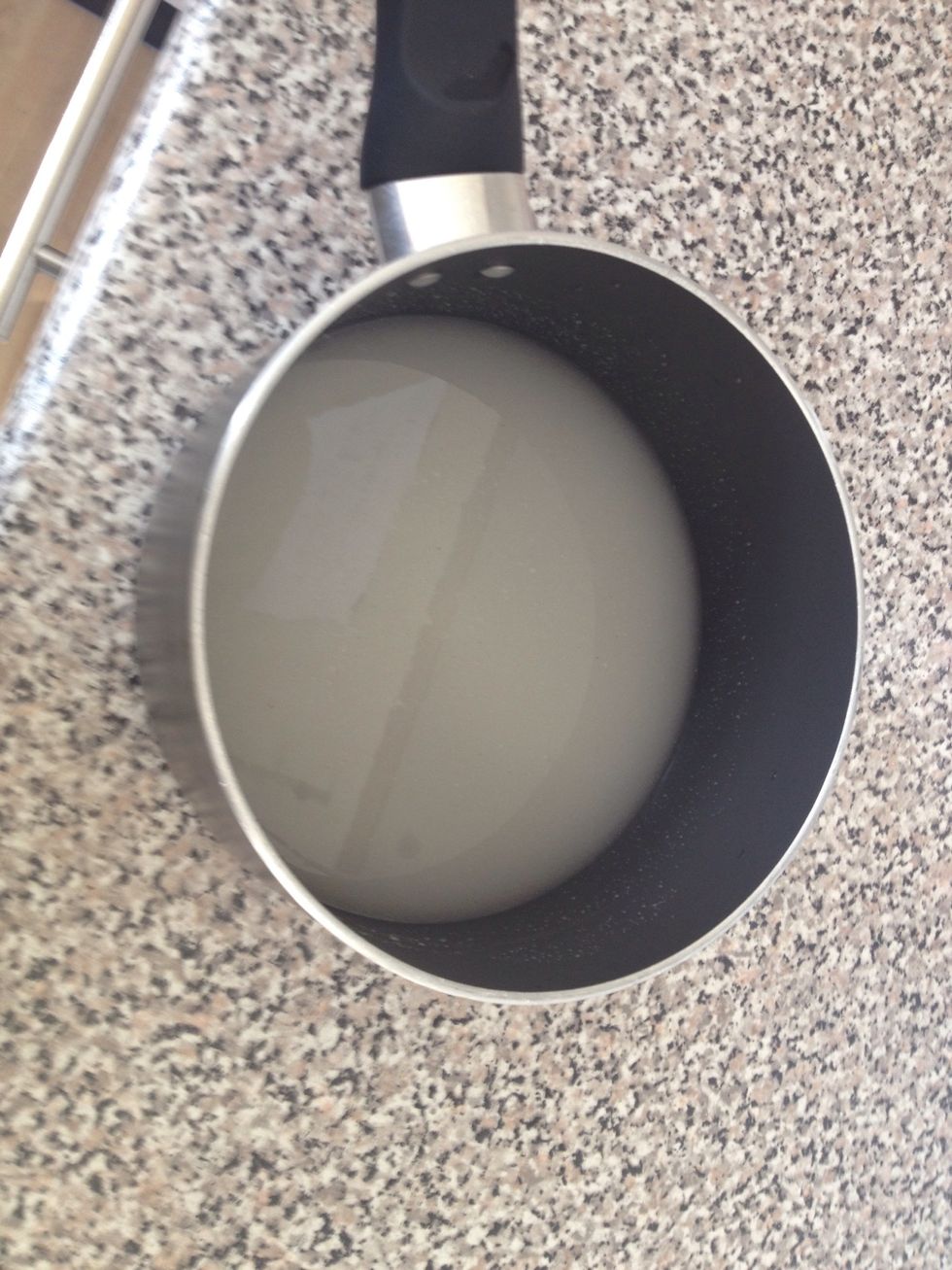 In a pan, mix the sugar with the water on high heat until it comes to a boil.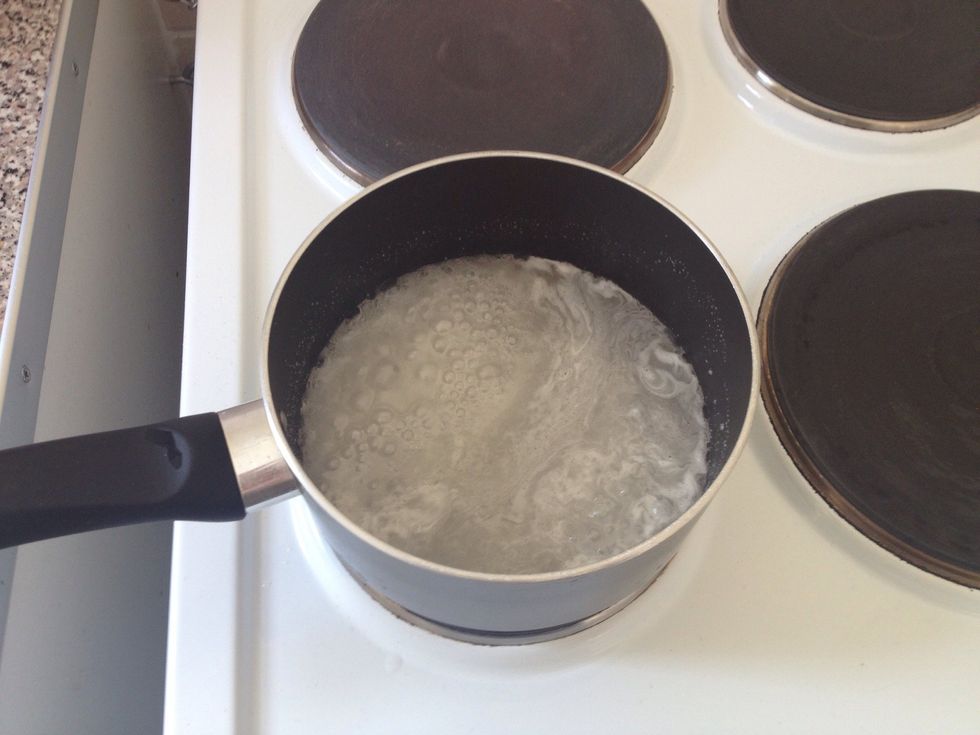 Let it boil until it gain a subtle brown colour.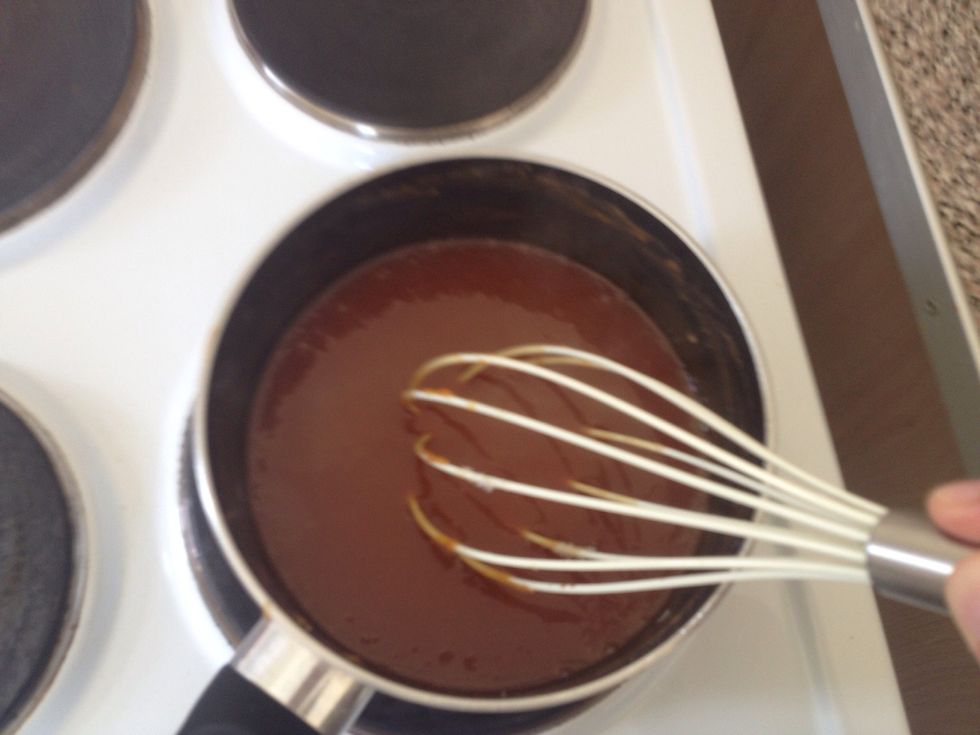 Out of the heat stir in the double cream and vanilla. Be extra CAREFUL this will be extremely HOT!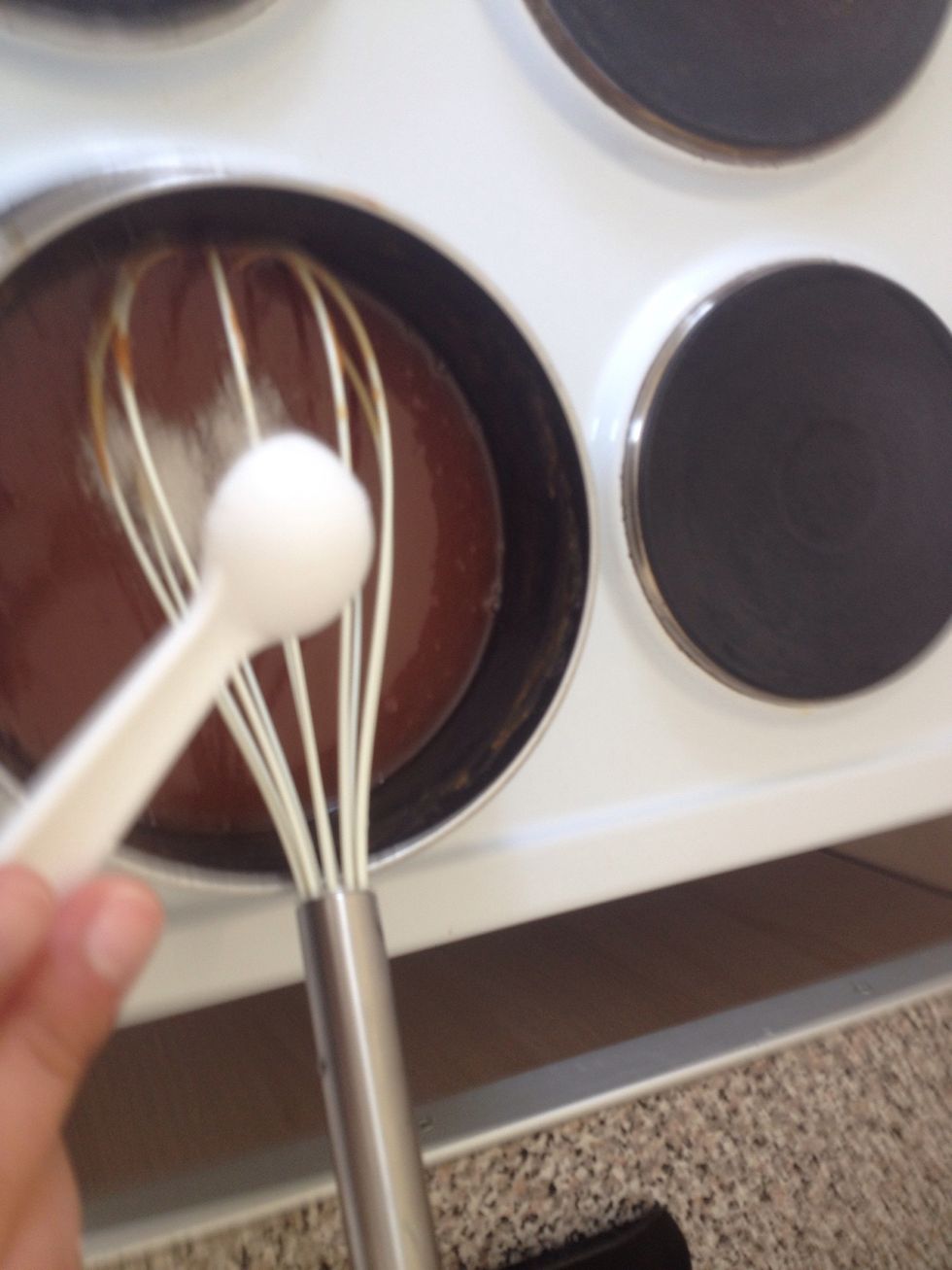 Add the salt flakes and stir until its dissolved.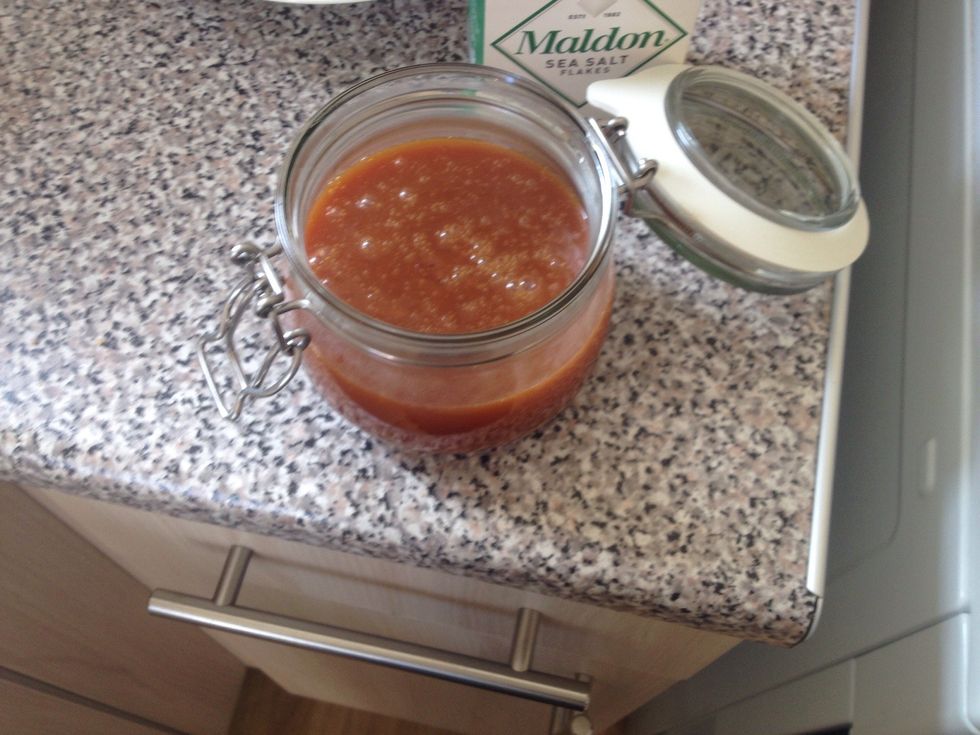 Transfer it to a jar.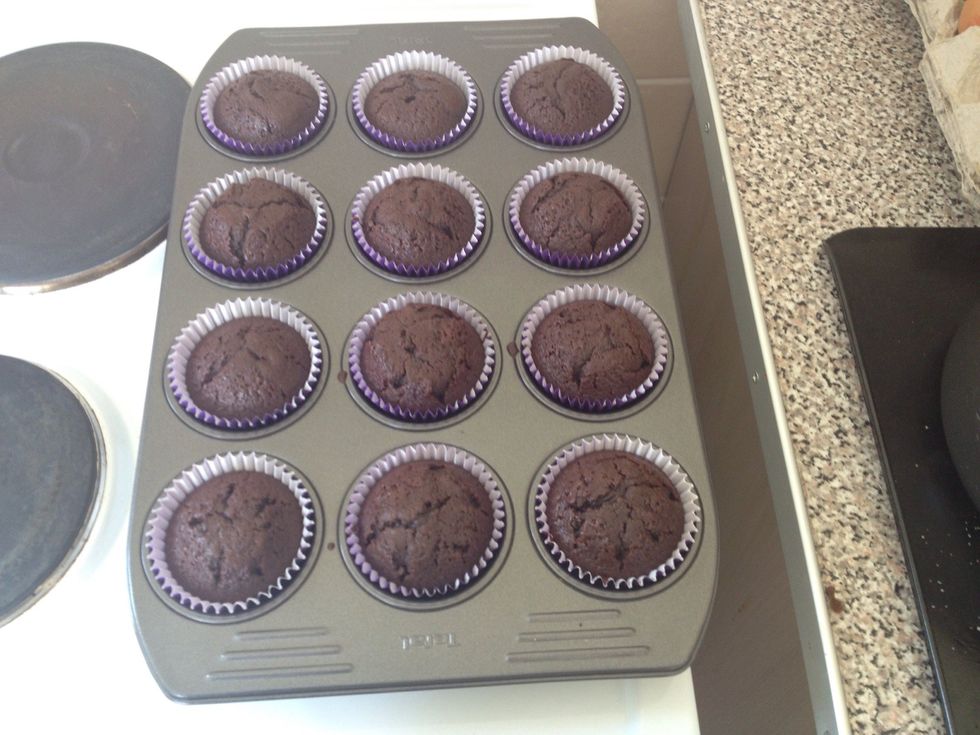 Once the cakes are out of the oven let them cool in the tray for 10 min, transferring them to a cooling rack after.
After the cakes are cooled, make a hole in the centre and fill it with the caramel. I put the caramel in a pipping bag so i can fill the cakes easily. Sorry i forgot to take a picture of this step. 😁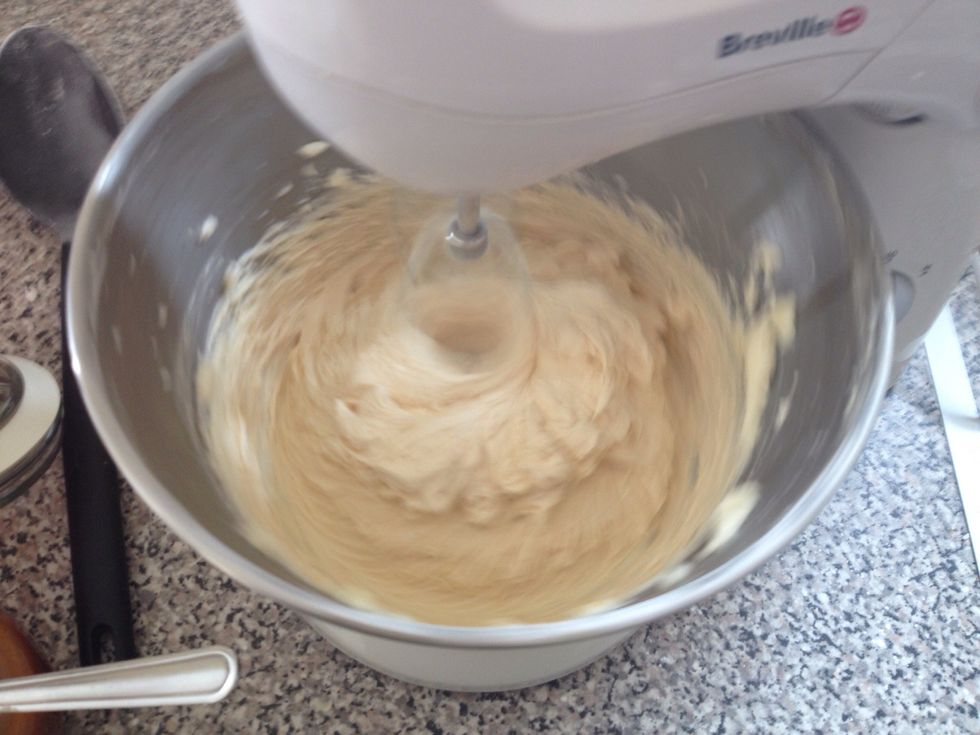 Beat the butter until white and fluffy. Then add the icing sugar a cup at a time.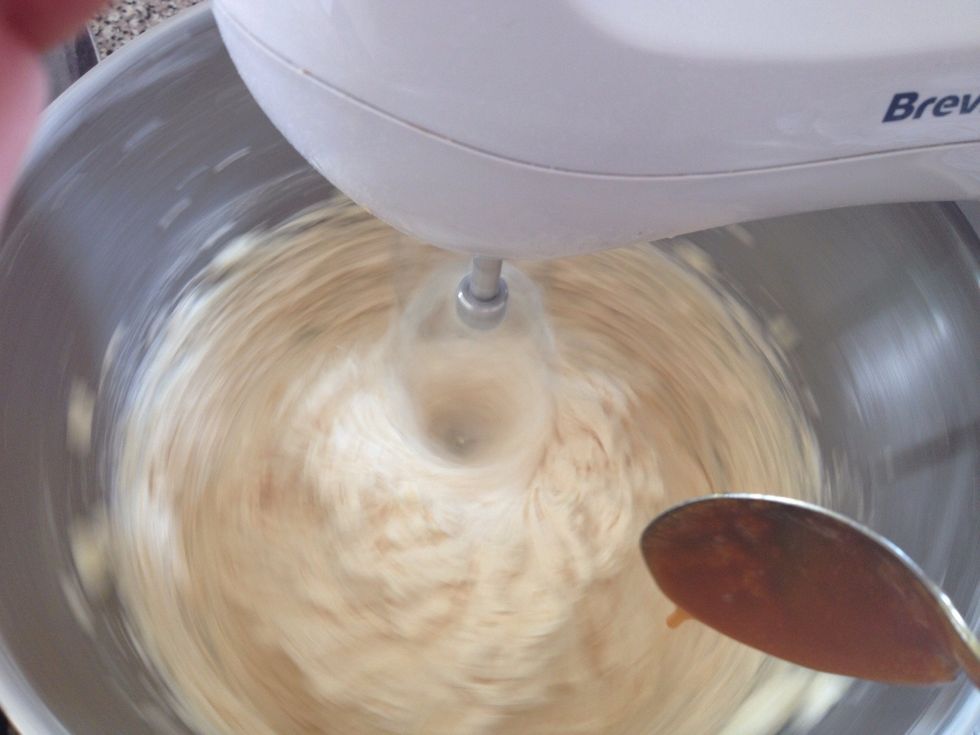 Add the caramel a spoon at a time.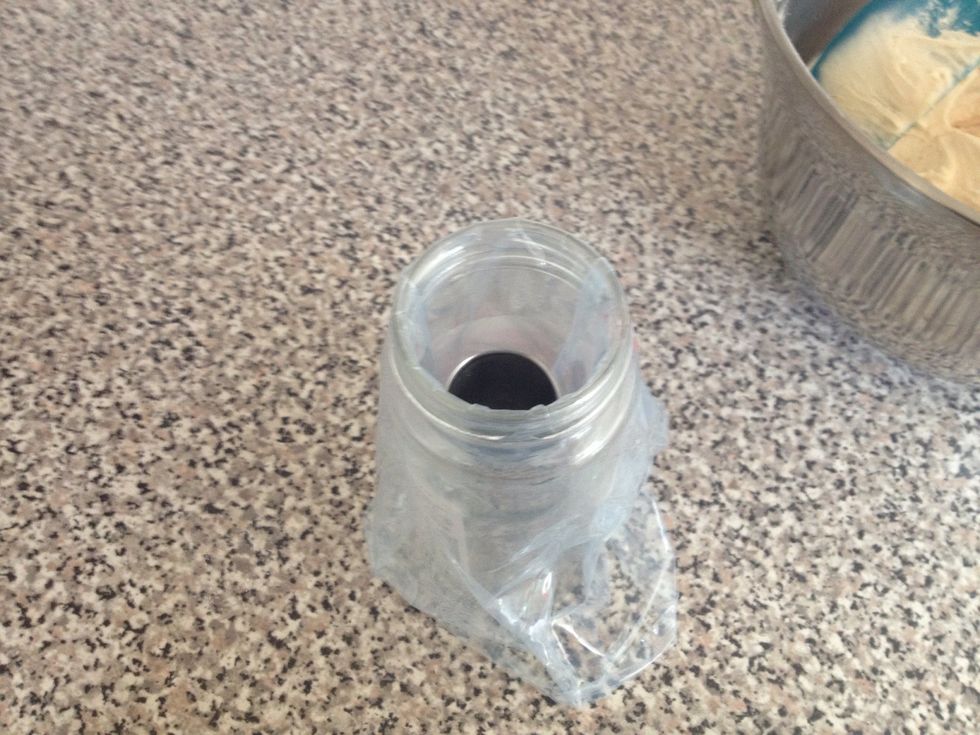 Fill a piping bag with the butter cream and decorate your cakes. I put my piping bag over a glass to be easier to fill it.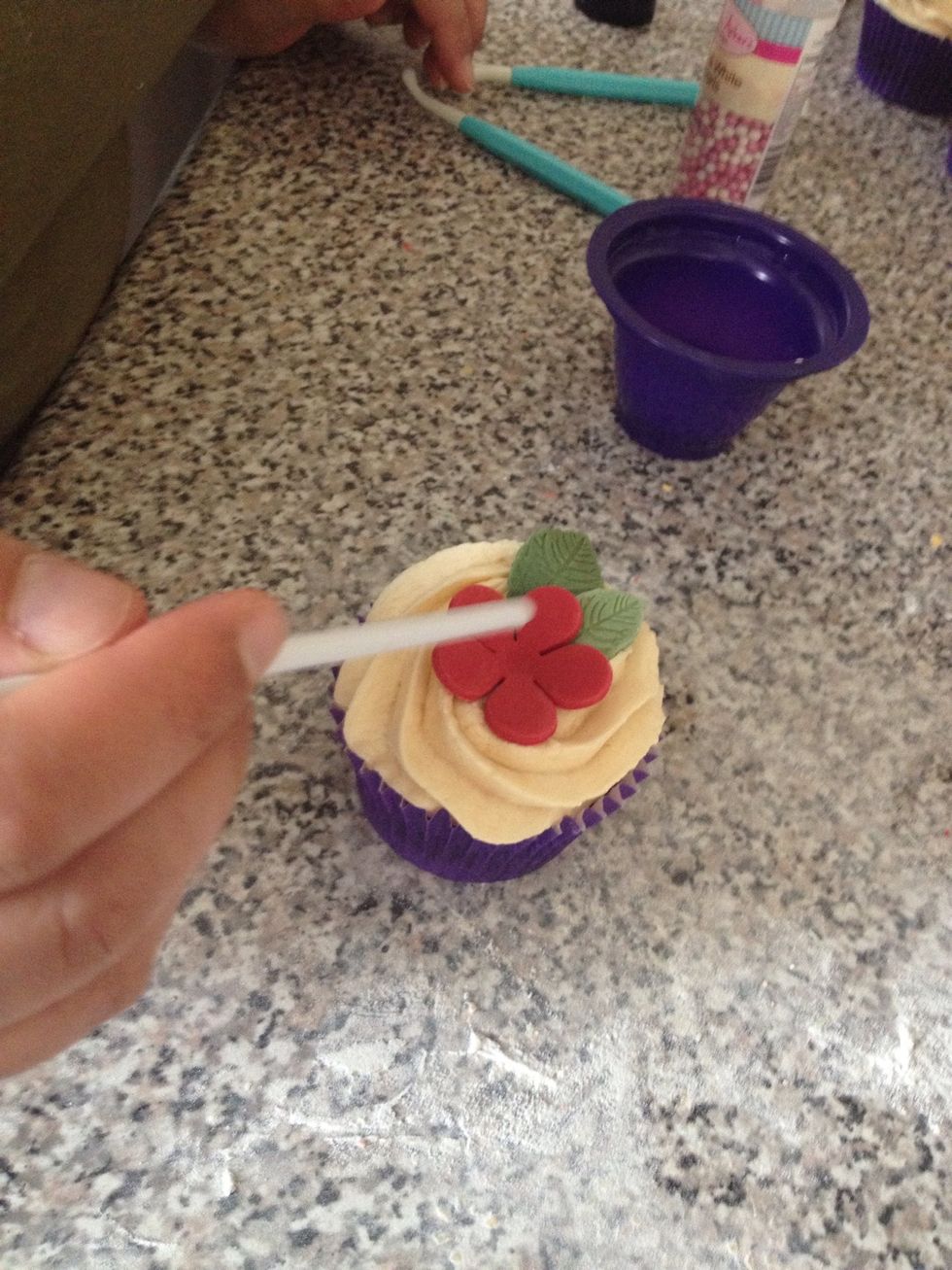 I made some fondant flowers and leaves to decorate them.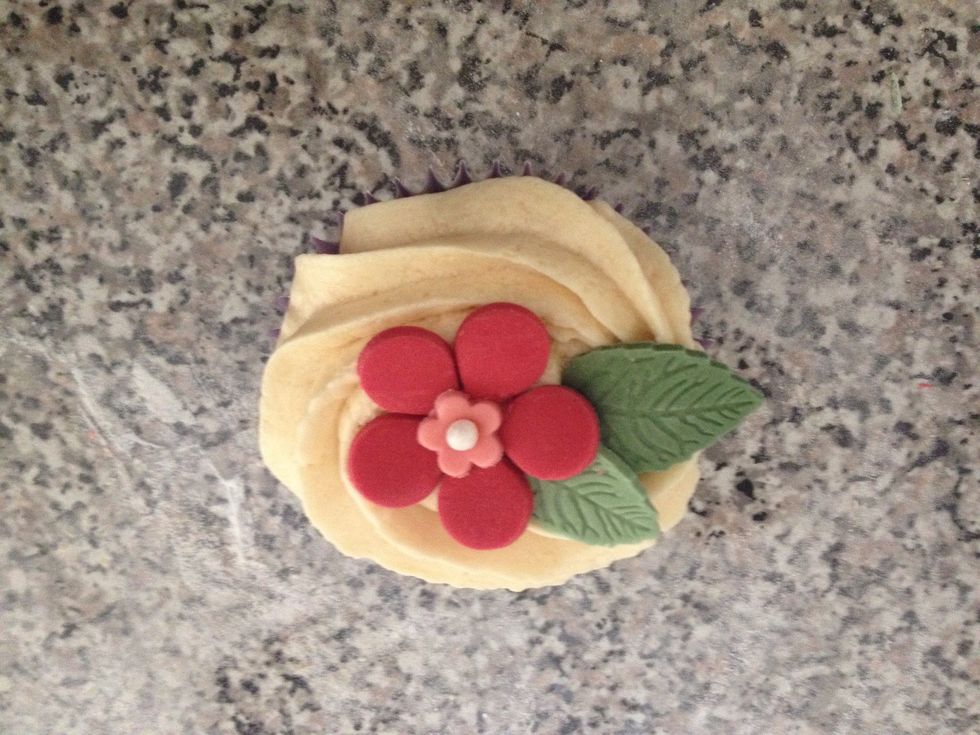 And there you have it, beautiful salted caramel cupcakes!
350.0g Plain Flour
60.0g Cocoa Powder
370.0g Caster Sugar
1.0tsp Bicarbonate of Soda
1.0pch Salt
3.0 Large Free Range Eggs
240.0ml Coffee
240.0ml Buttermilk
210.0ml Oil
1.0c Caster Sugar
6.0Tbsp Water
1.0c Double Cream
1.0tsp Sea Salt Flakes
300.0g Unsalted Butter
540.0g Icing Sugar
100.0ml Salted Caramel