Make Salted Caramel Brownie Ice Cream Cake!
5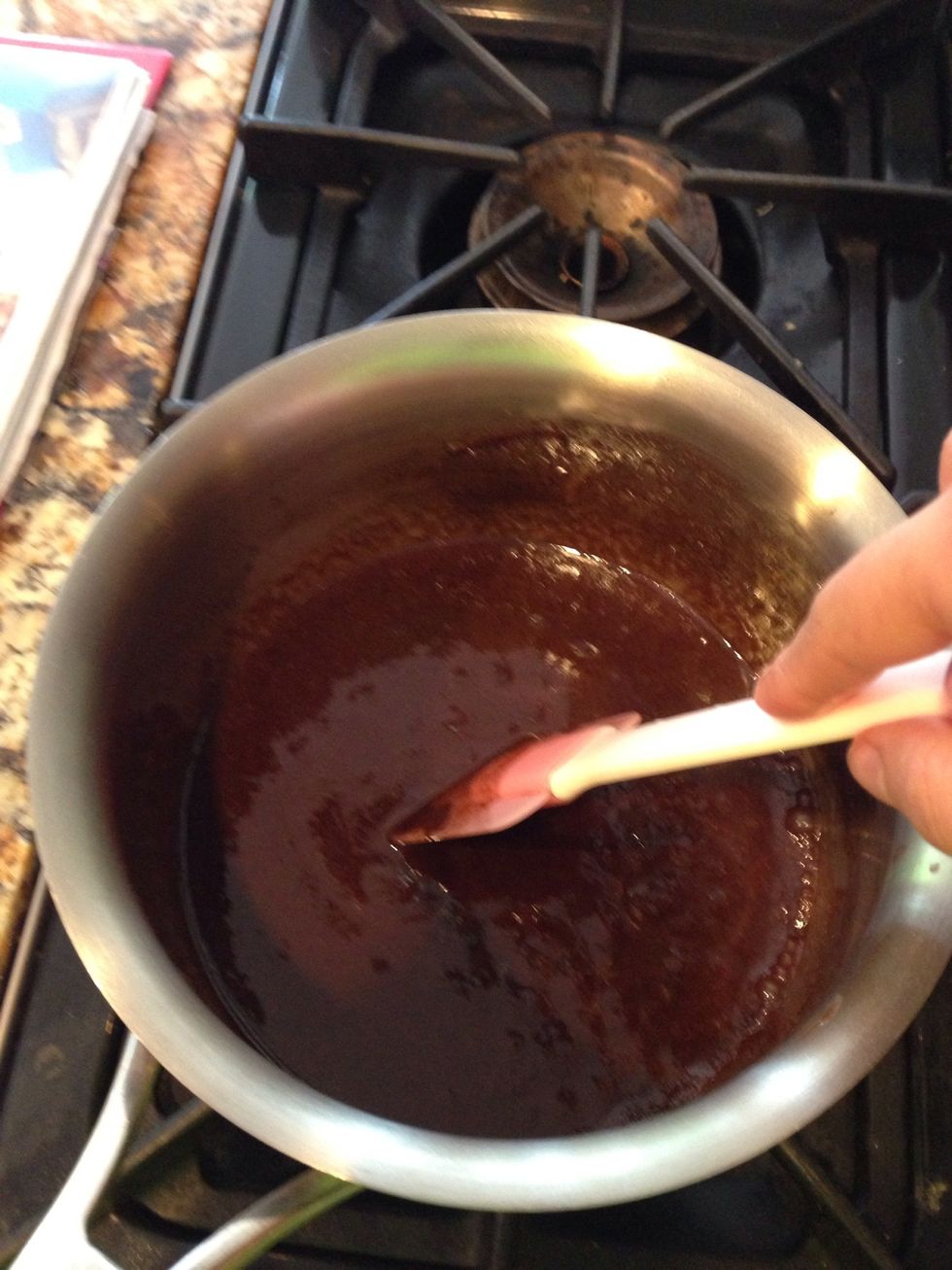 Melt butter and chocolate in a pot!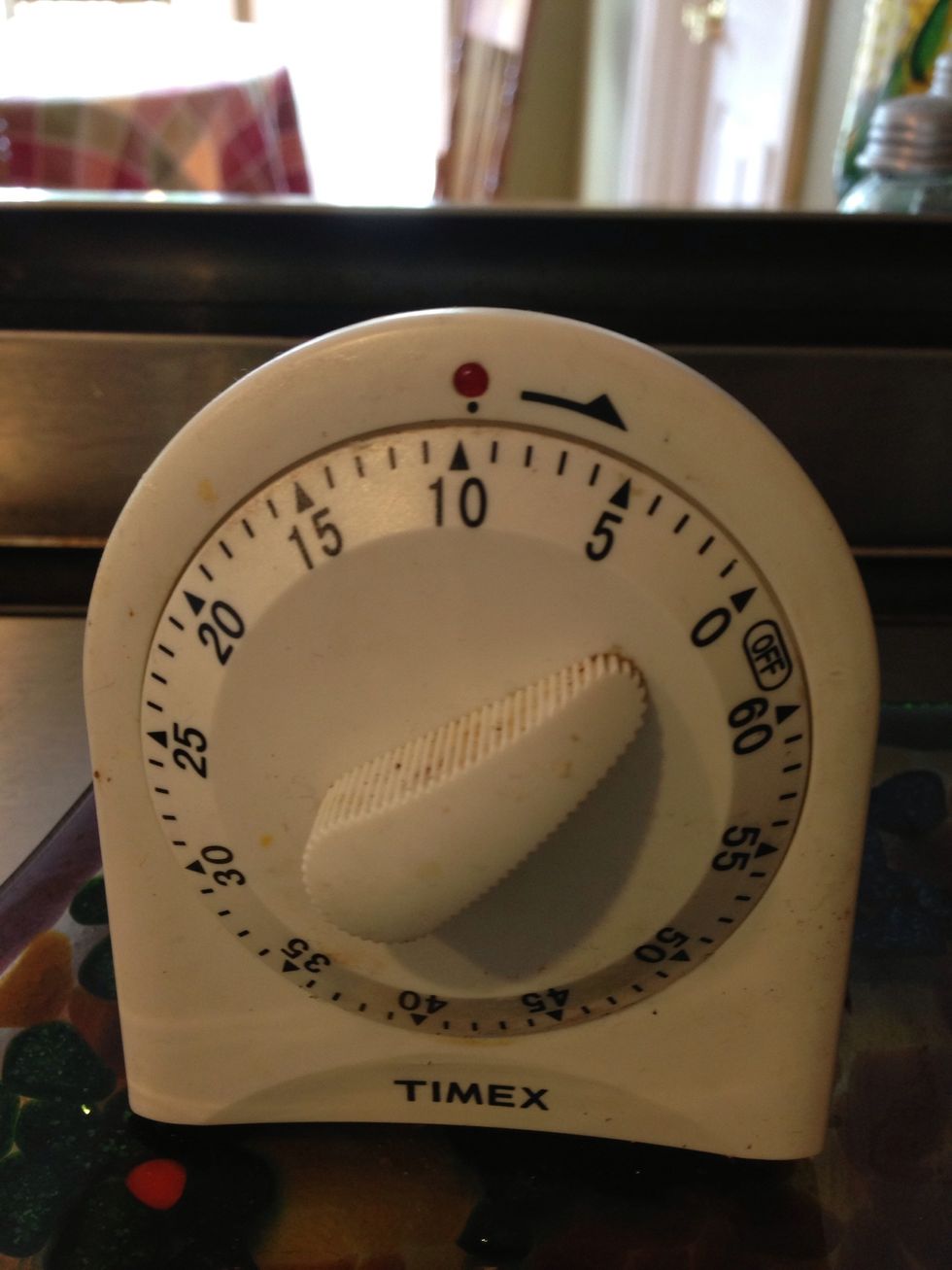 Remove from heat and let cool for 10 min.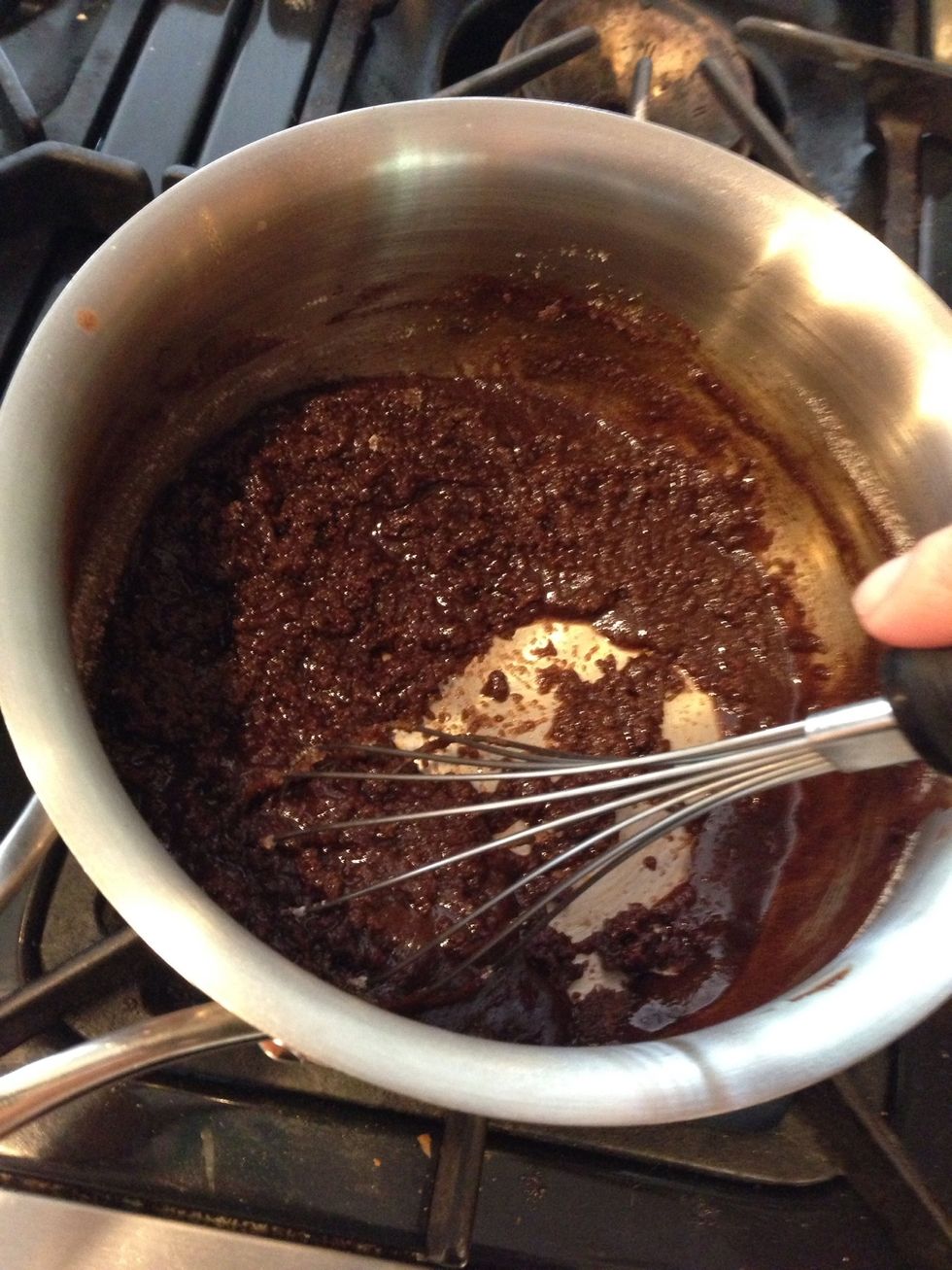 Whisk in sugar!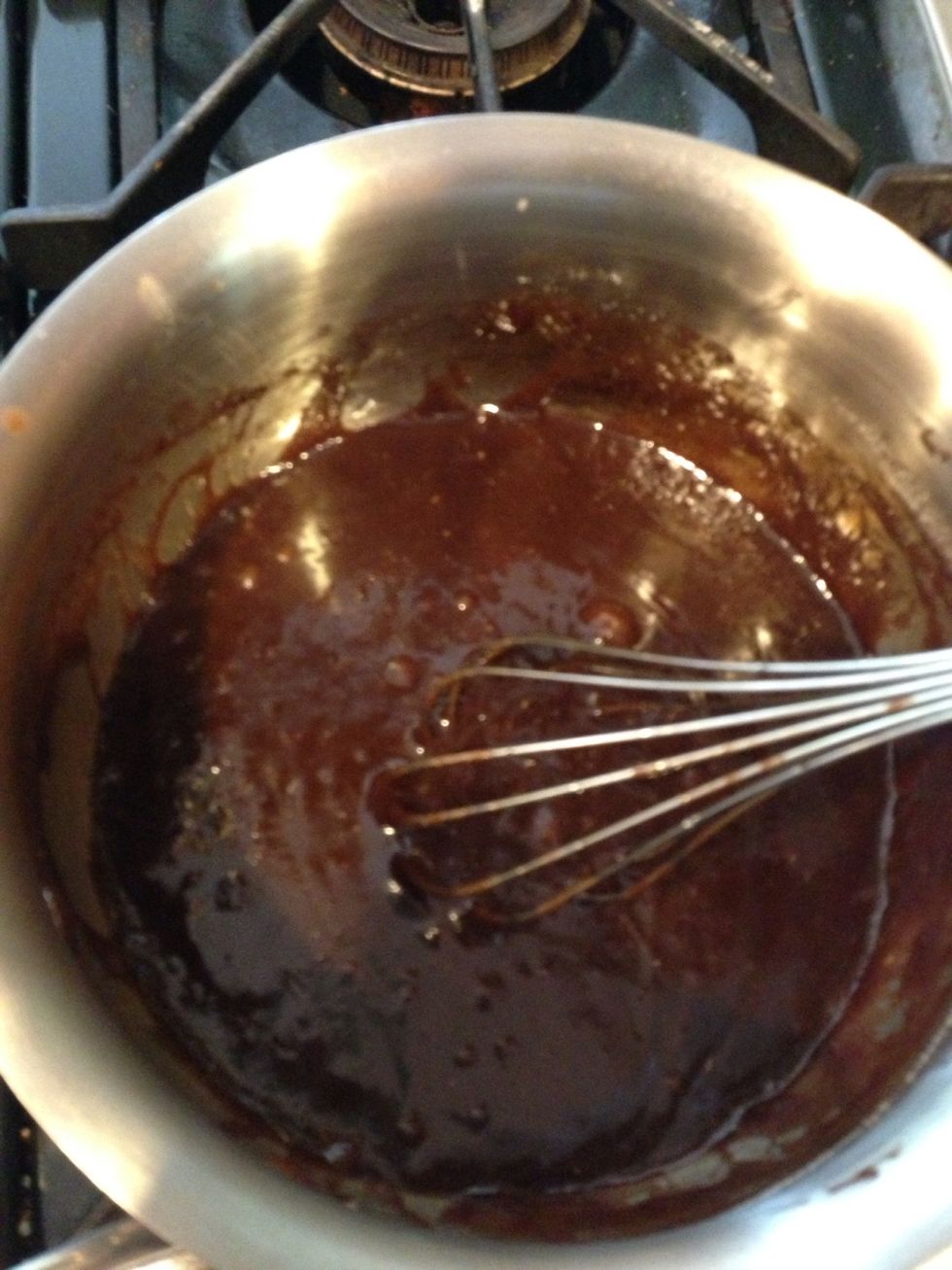 And vanilla, and eggs..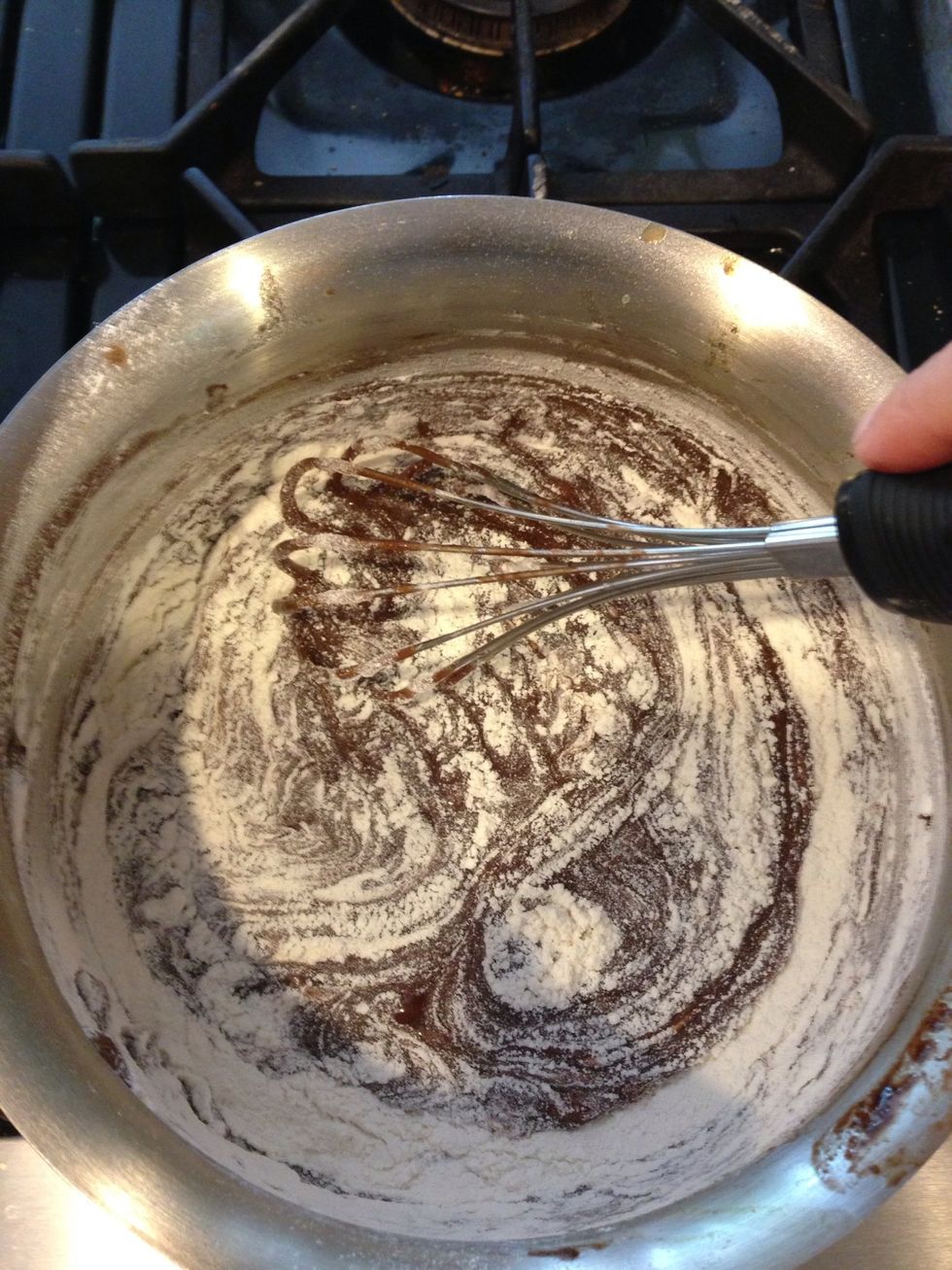 Add flour!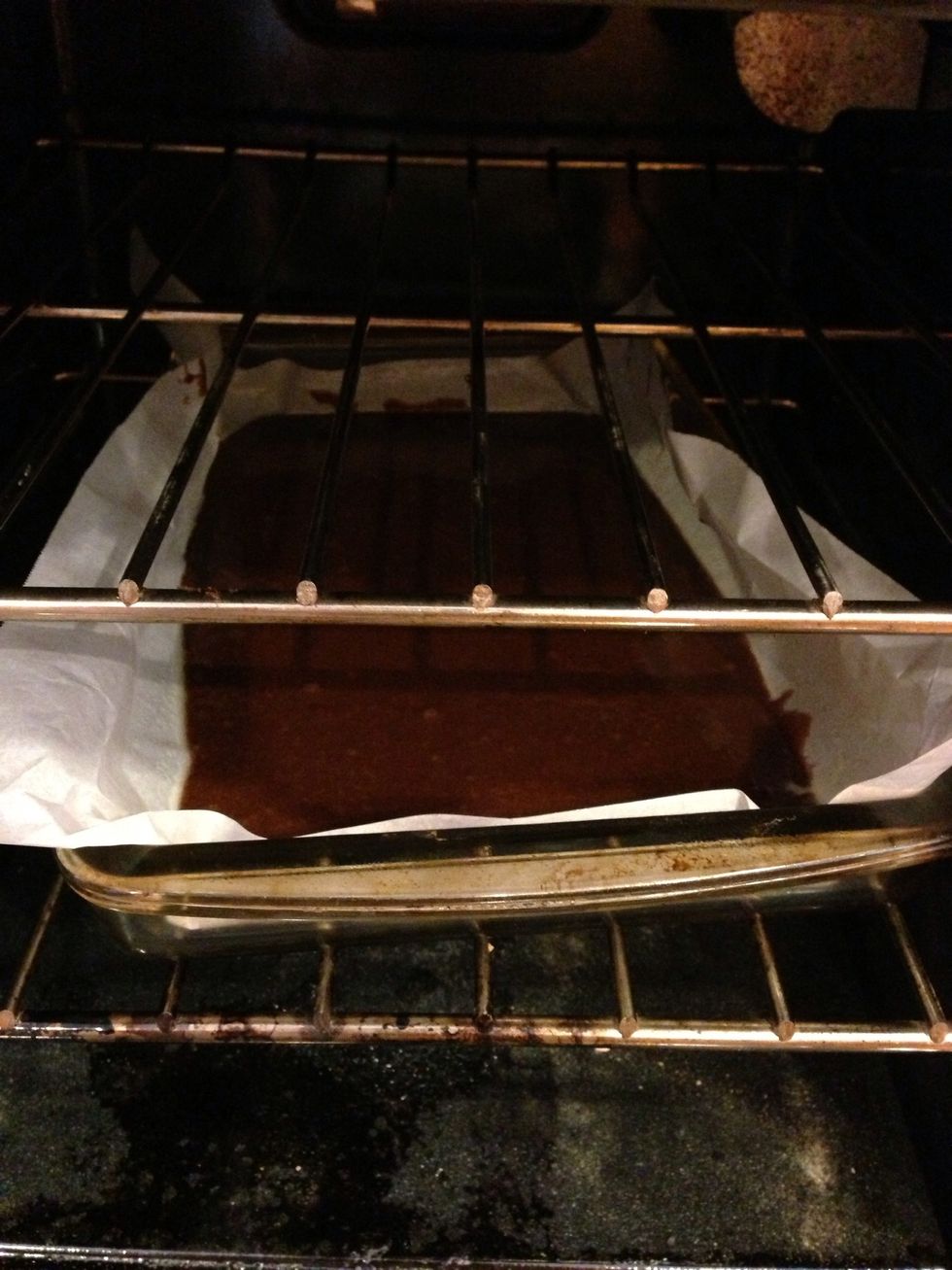 Pour in a parchment lined 9x13 baking dish, and bake in a 325 degree oven for 20 -25 minutes. :)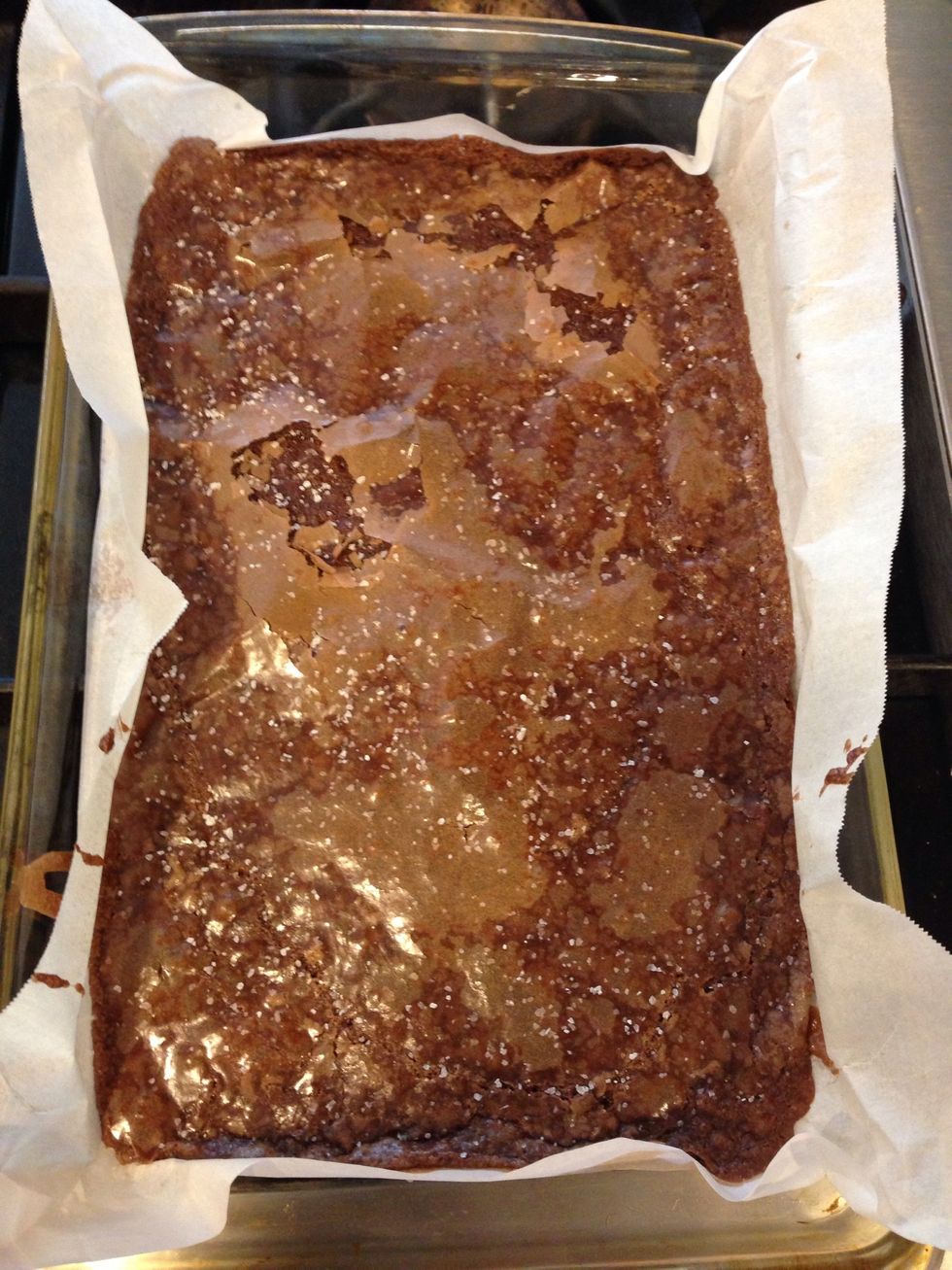 Sprinkle immediately with sea salt.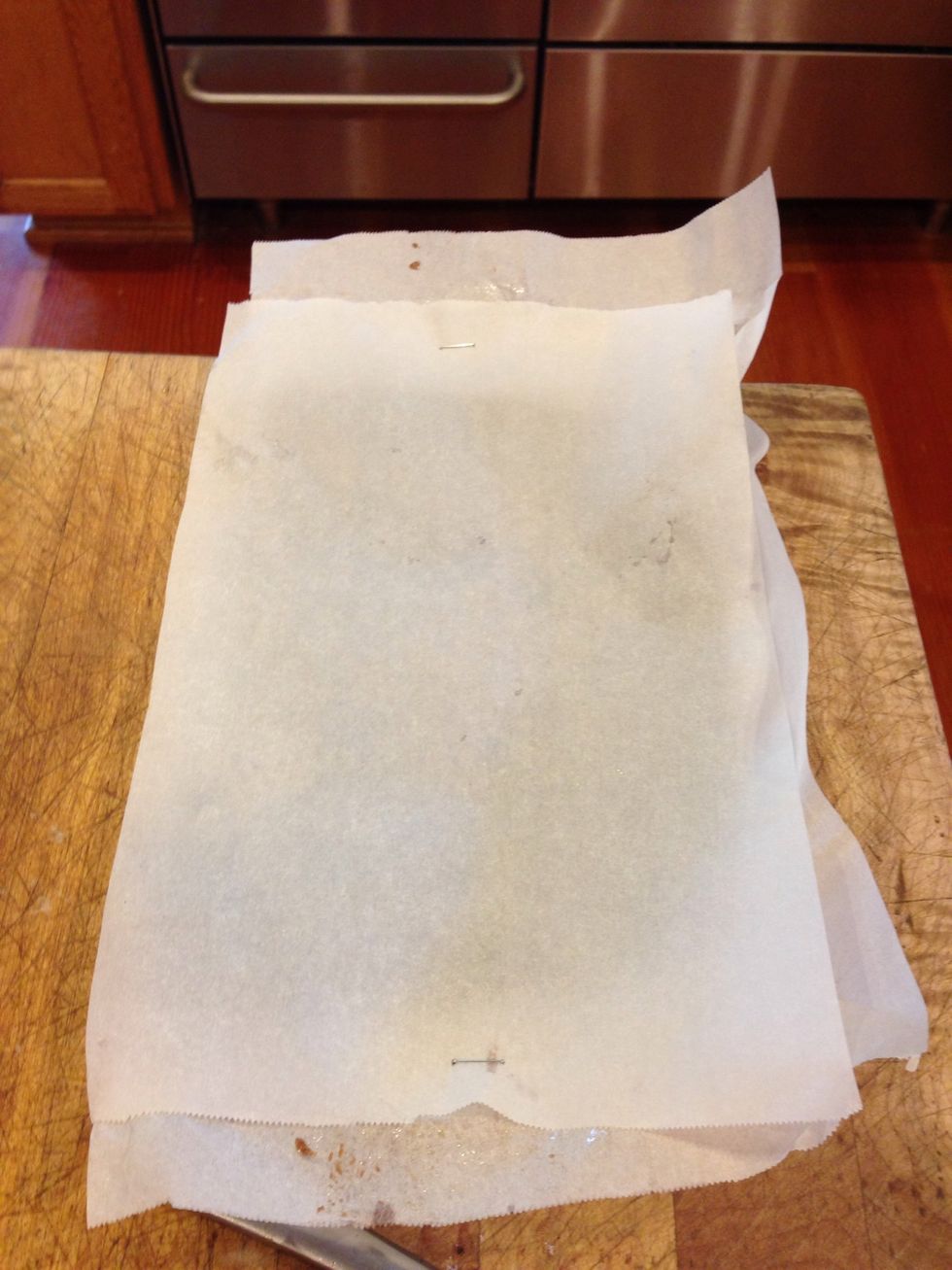 Cut in half, wrap in parchment, or aluminum foil and freeze for at least half an hour.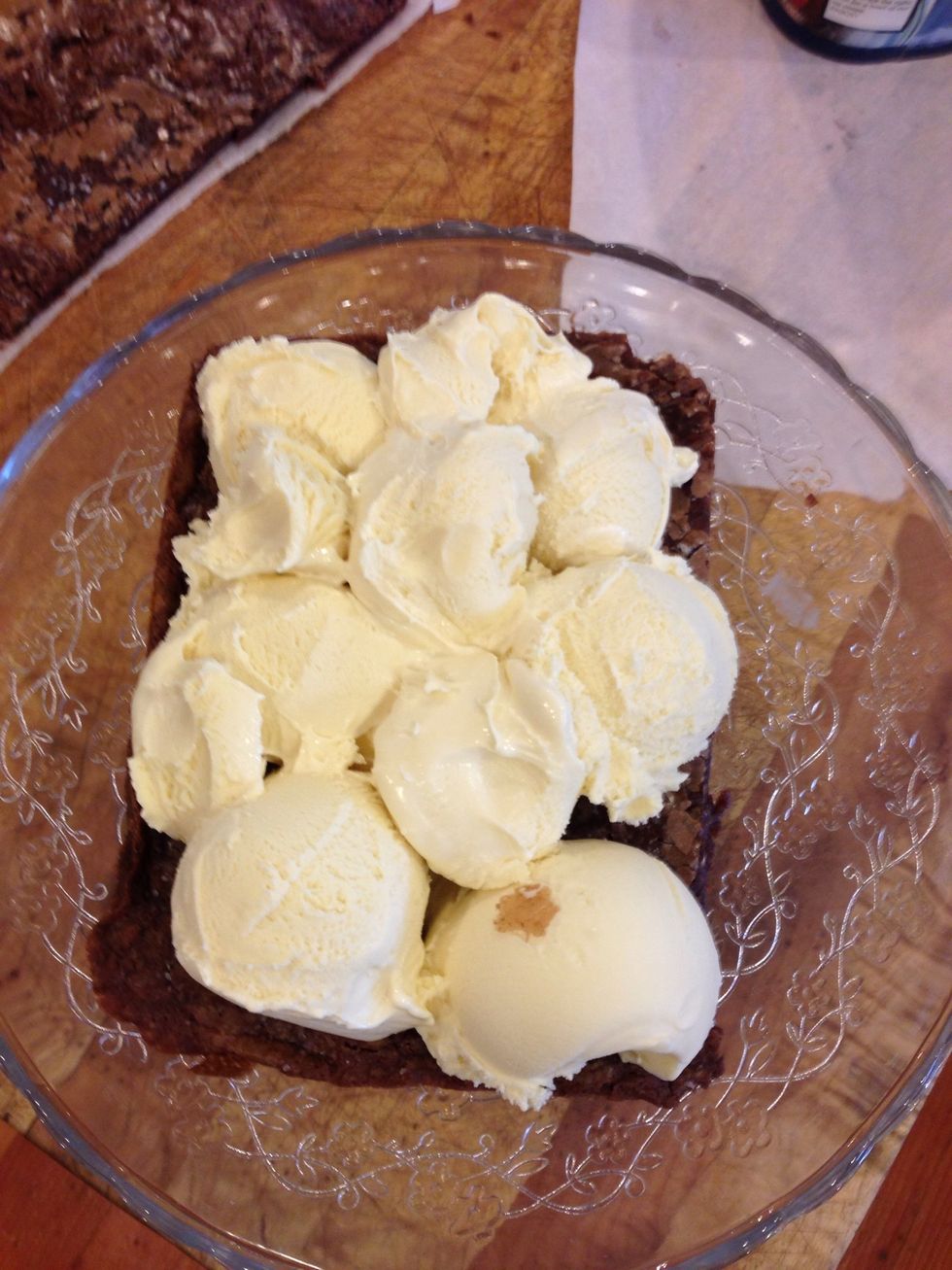 Remove from freezer, thaw ice cream and spread over one half. I used vanilla, you can use any flavor you want! Coffee, chocolate, swirl, etc.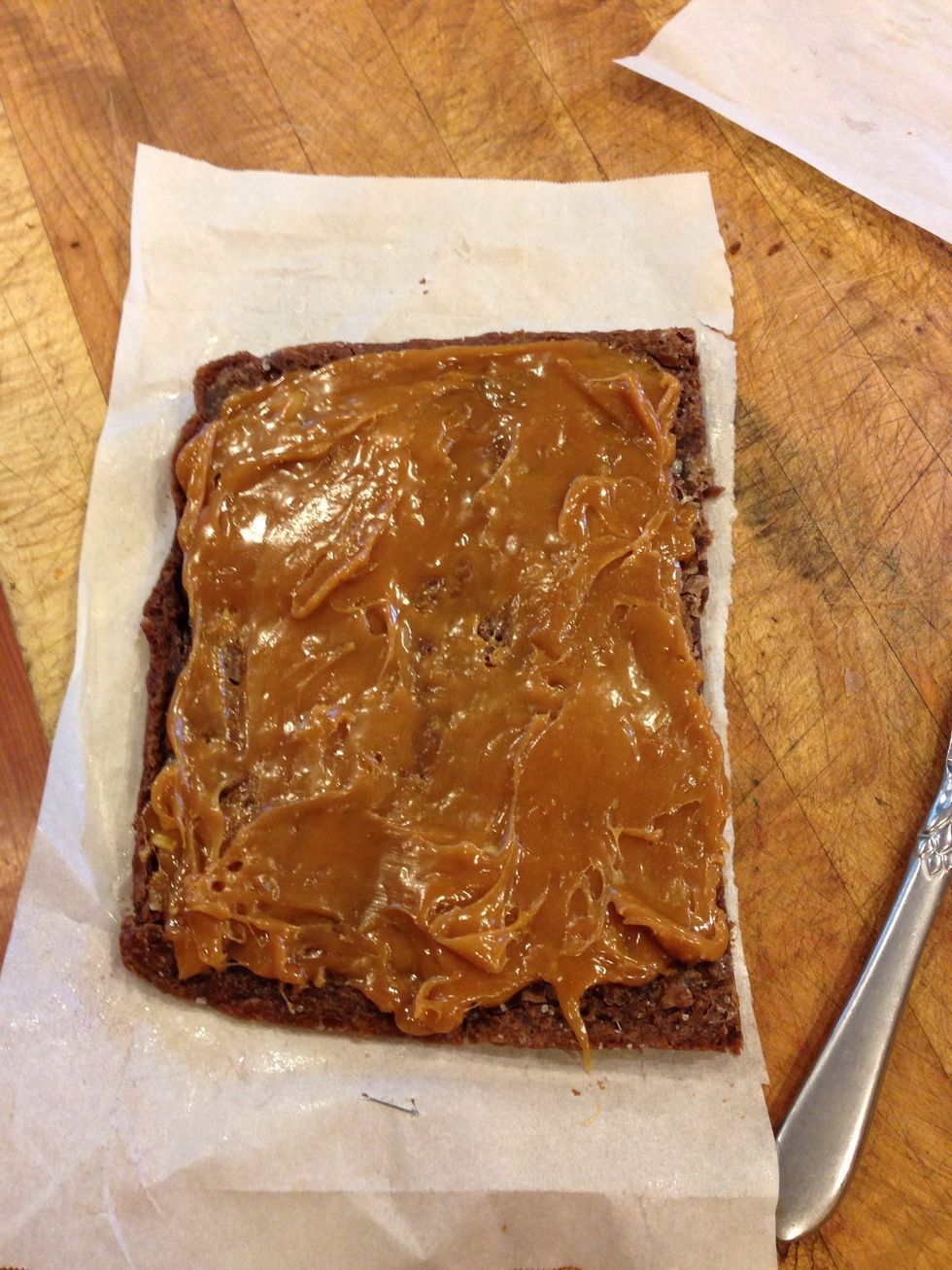 Cover the other half in homemade (or store bought) carmel sauce! Home made is better though! ;)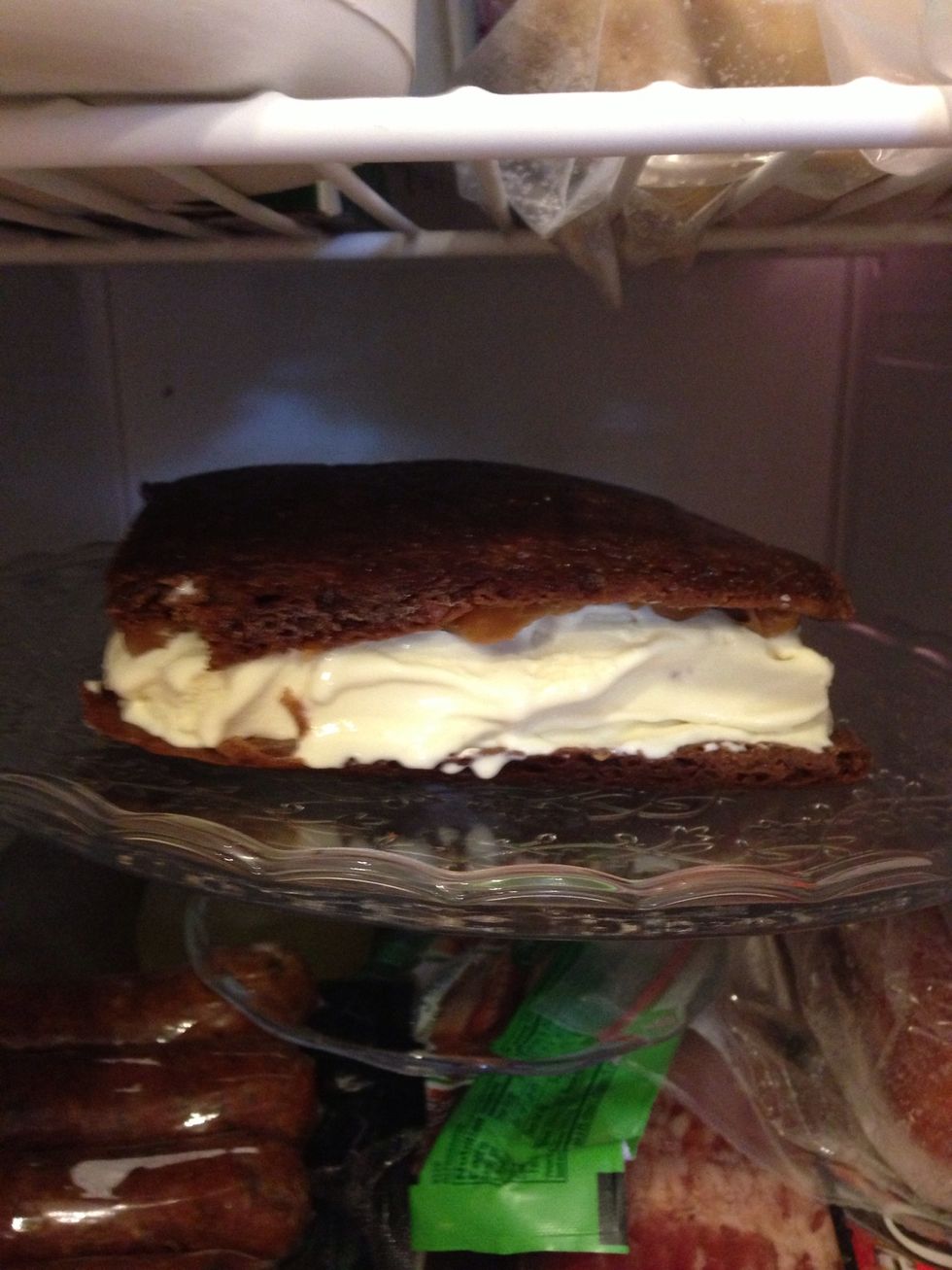 Same hick together and freeze till firm!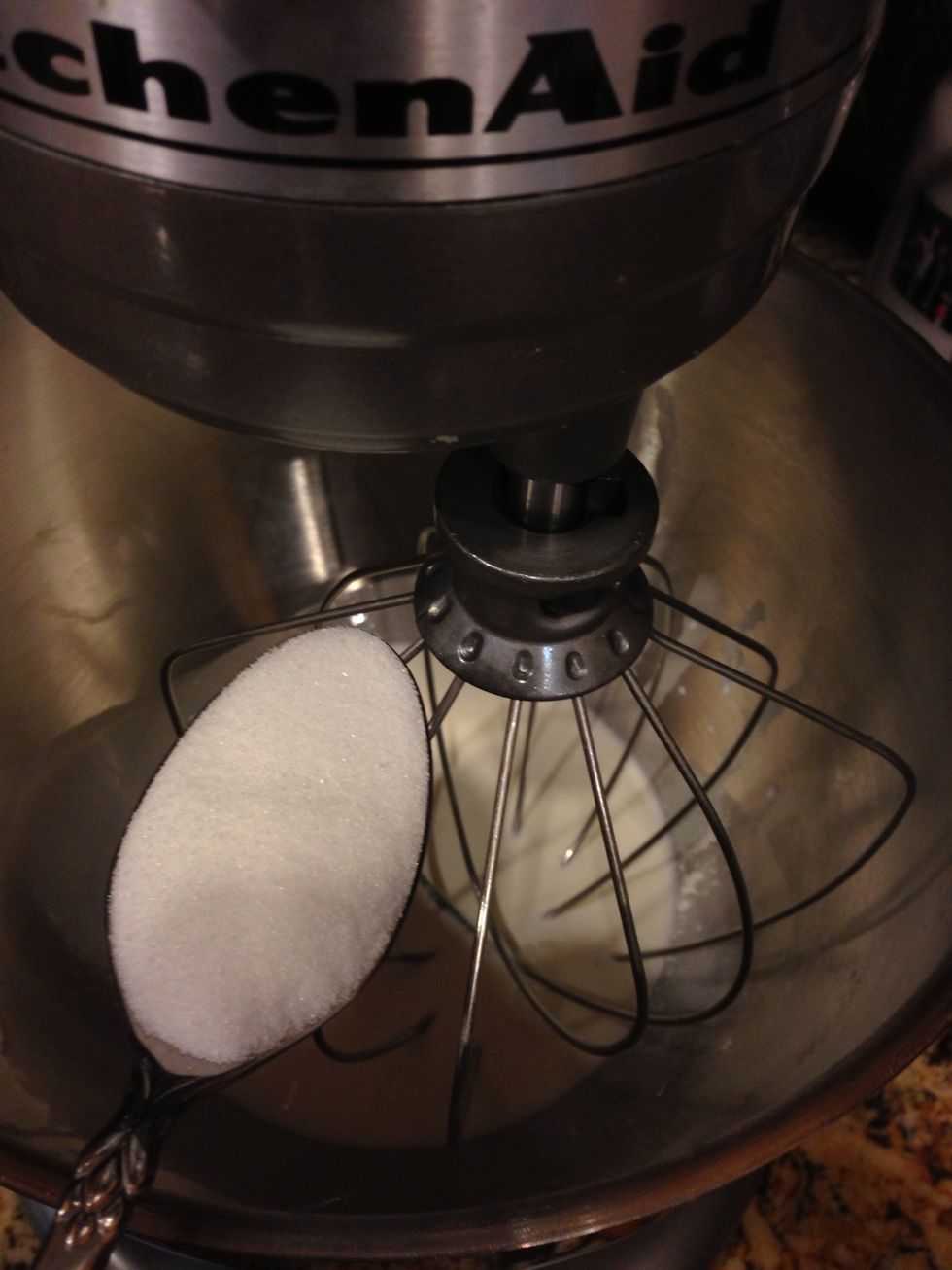 To make whipped cream, combine 1 1/2 cups cream, with 1 tablespoon sugar.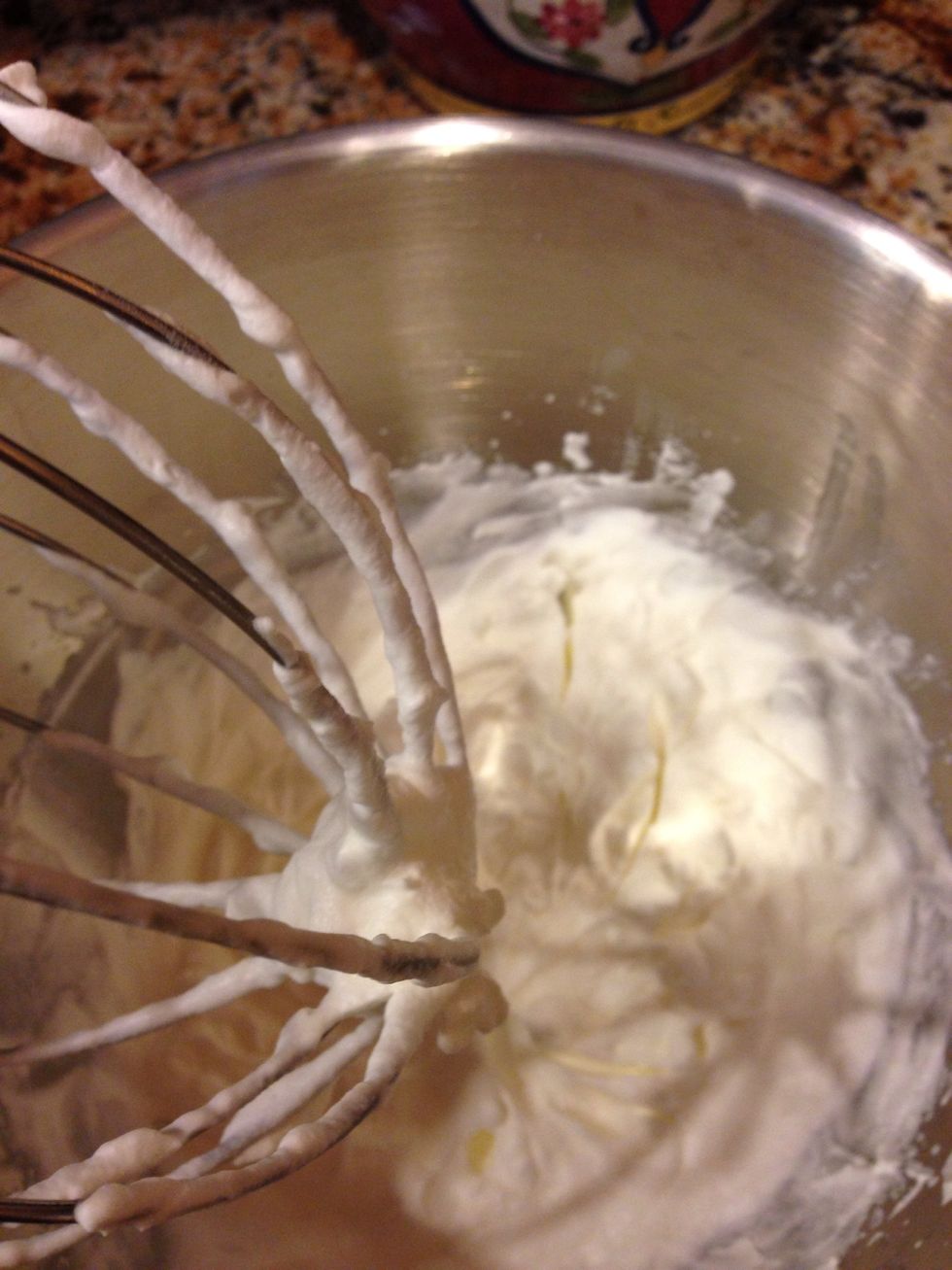 Whip until creamy, don't over beat!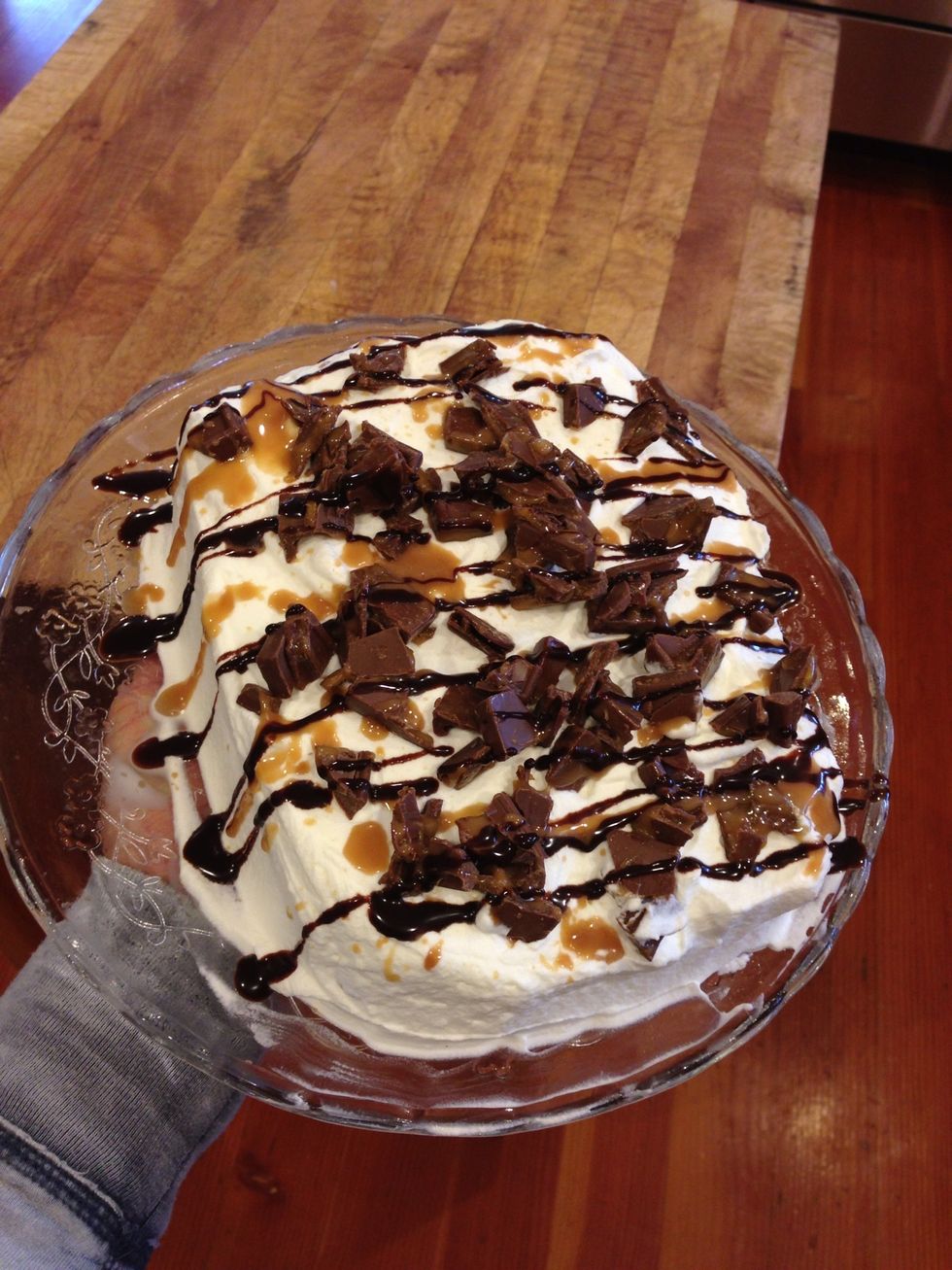 Cover cold cake in whipped cream, chop up Carmel squares, pile on top of cake swirl with Carmel sauce, and chocolate sauce. Return to freezer, until ready to eat.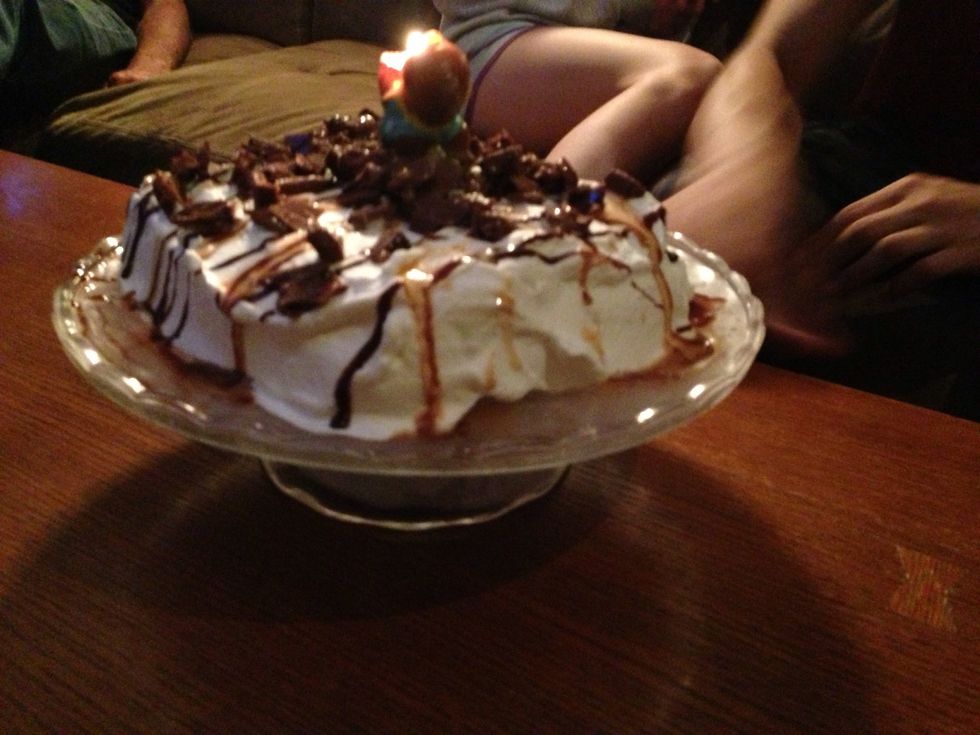 Poke a candle in it and sing happy 18th birthday to your brother! :)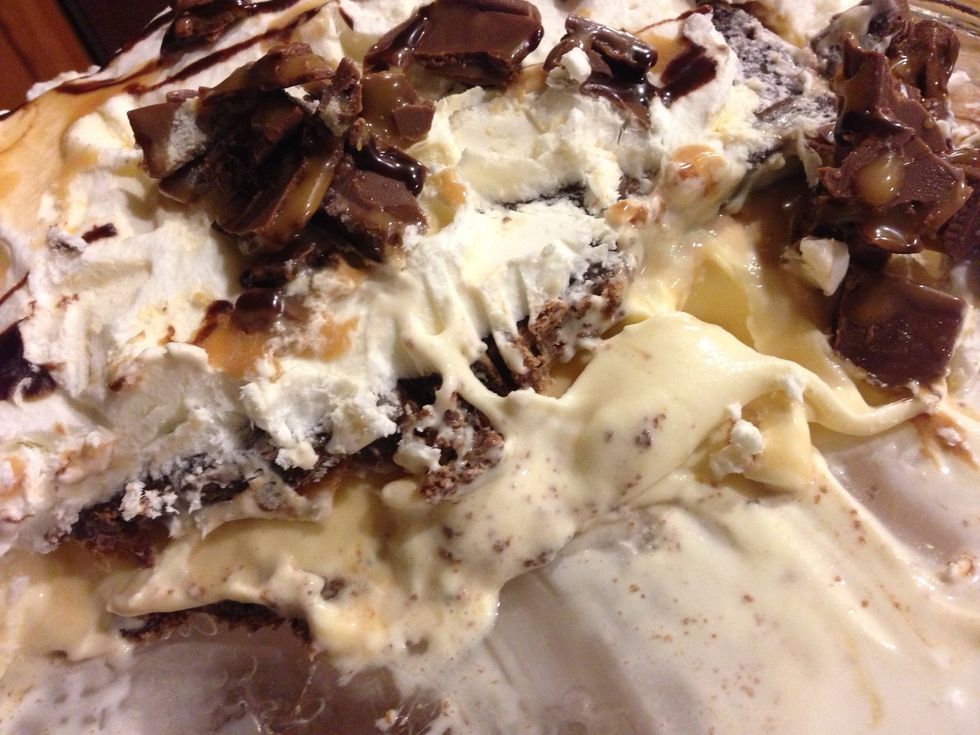 Warning::: this cake is super hard to cut. But delicious anyway!! :)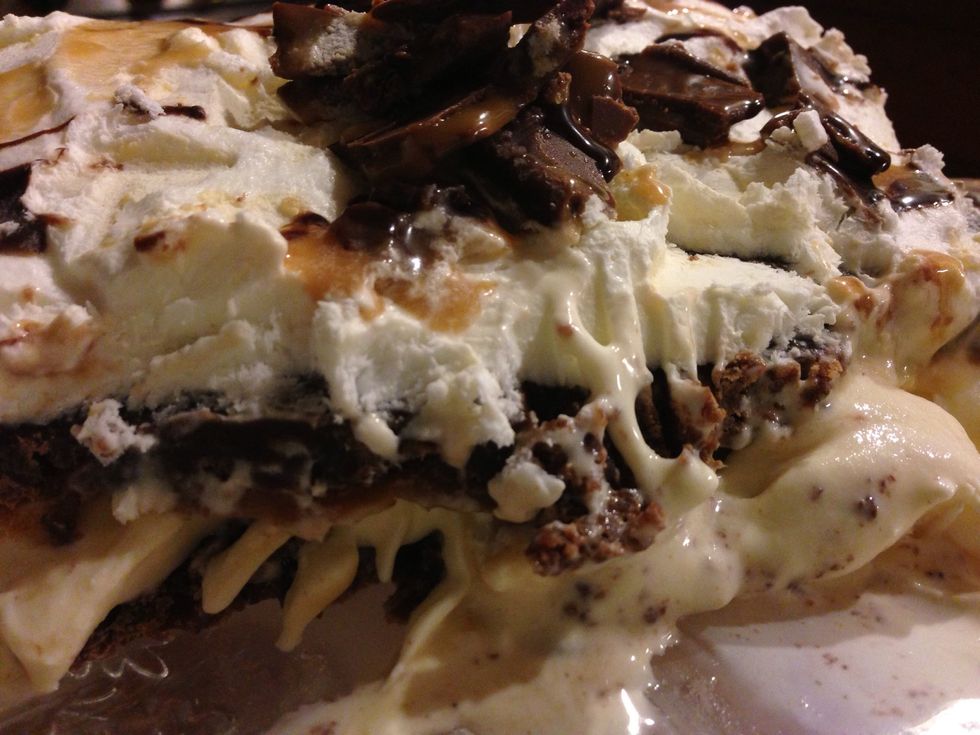 Aww yeah. Yummy goodness! This is definitely an indulgent dessert! My brother loved it!
0.0c Butter
2.0oz Chocolate
1.0c Sugar
1.0tsp Vanilla extract
2.0tsp Eggs
0.0c Flour
Sea salt
Carmel sauce
1.0pt Ice cream
10.0 Chocolate Carmel squares(optional)
Rikki Kazmierowicz
My name is Rikki. I love to bake. I'm a little sister, and sweet maker. Follow me! ❤️\n