An OMG delicious [decoreco] original recipe. Ready in five minutes from pan to tray.
15
In short. Toast almonds. Melt chocolate, condensed milk and butter on low heat in a large pan. Bash cooled almonds. Stir into chocolate mixture with salt. Plop into a dish and leave to set. Cut. Yum.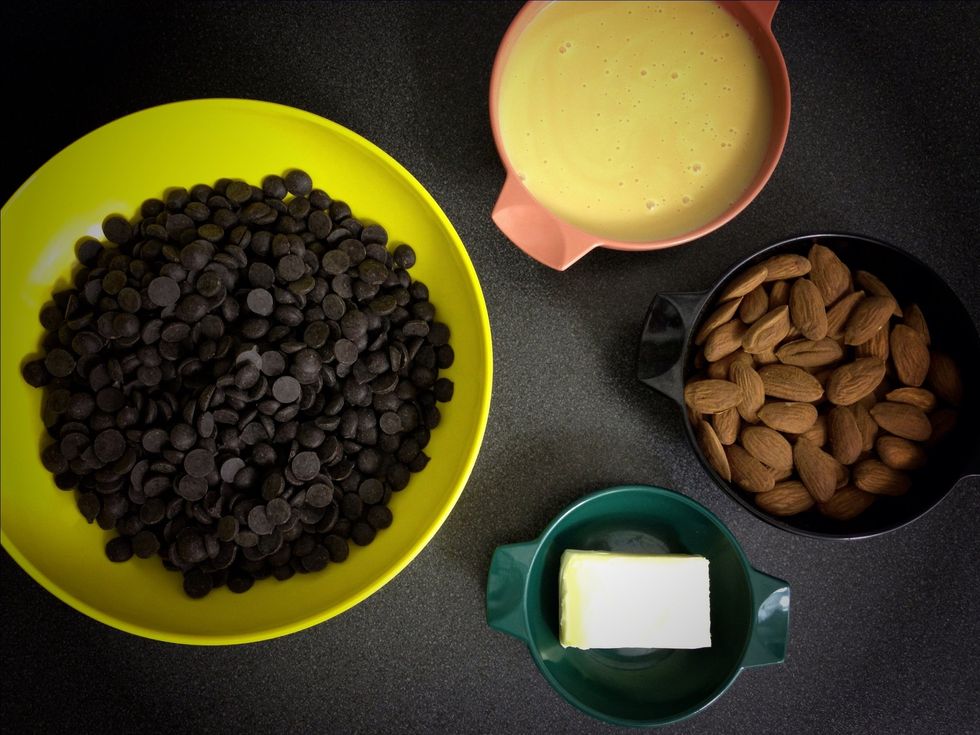 Preheat the oven to 200C. Gather your ingredients in pretty bowls (trust me you will need them later!). No sugar thermometer required!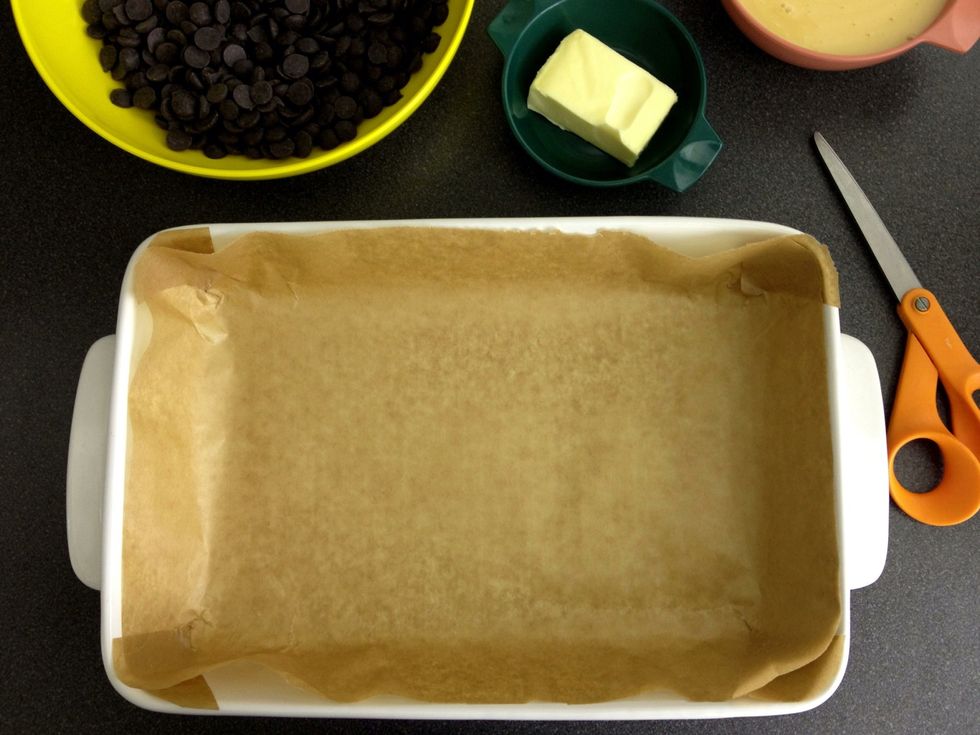 Line a 30x20x5cm (approx.) dish with baking paper.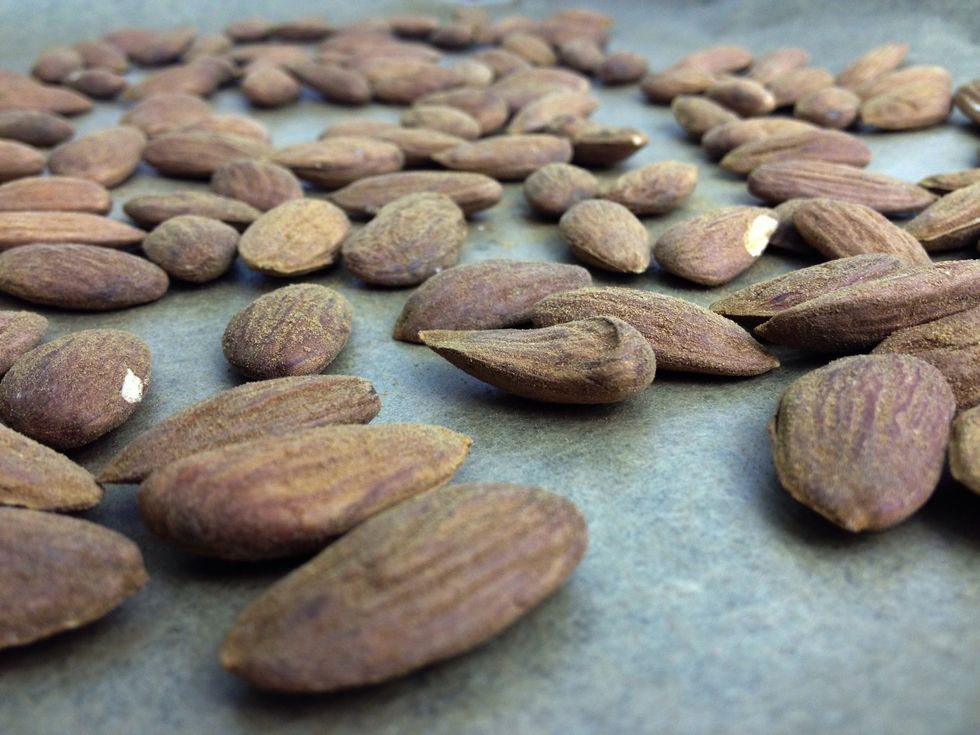 Toast the almonds in the oven for about 10 minutes and leave to cool. Keep an eye on that upturned almond. It's a rebel with an escape plan.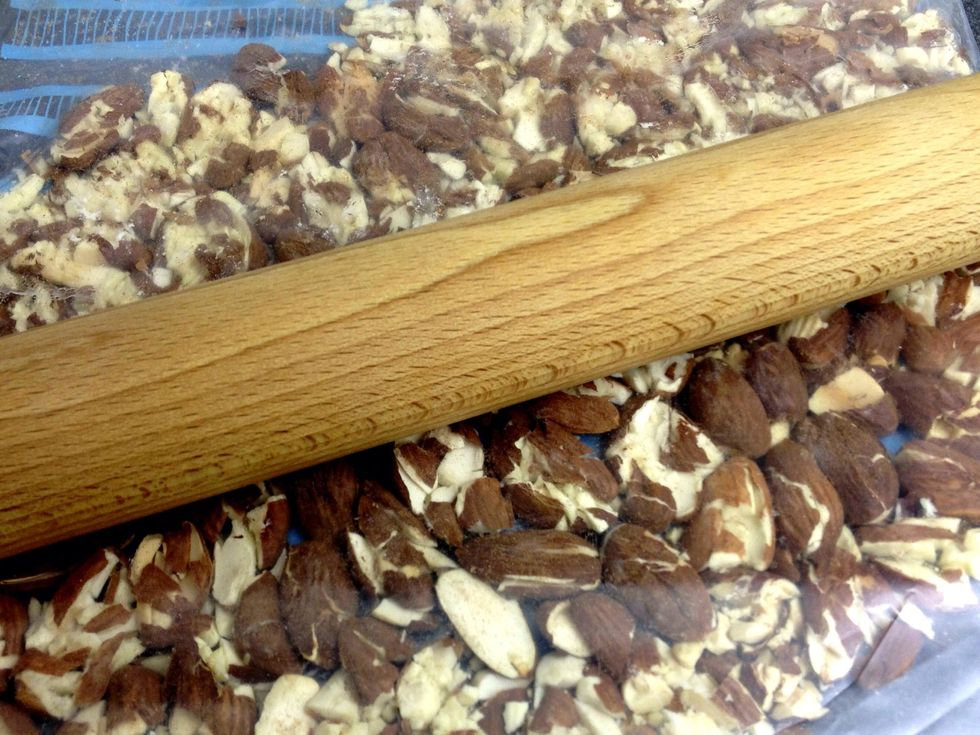 When cool, transfer to a food bag and bash into big and small pieces.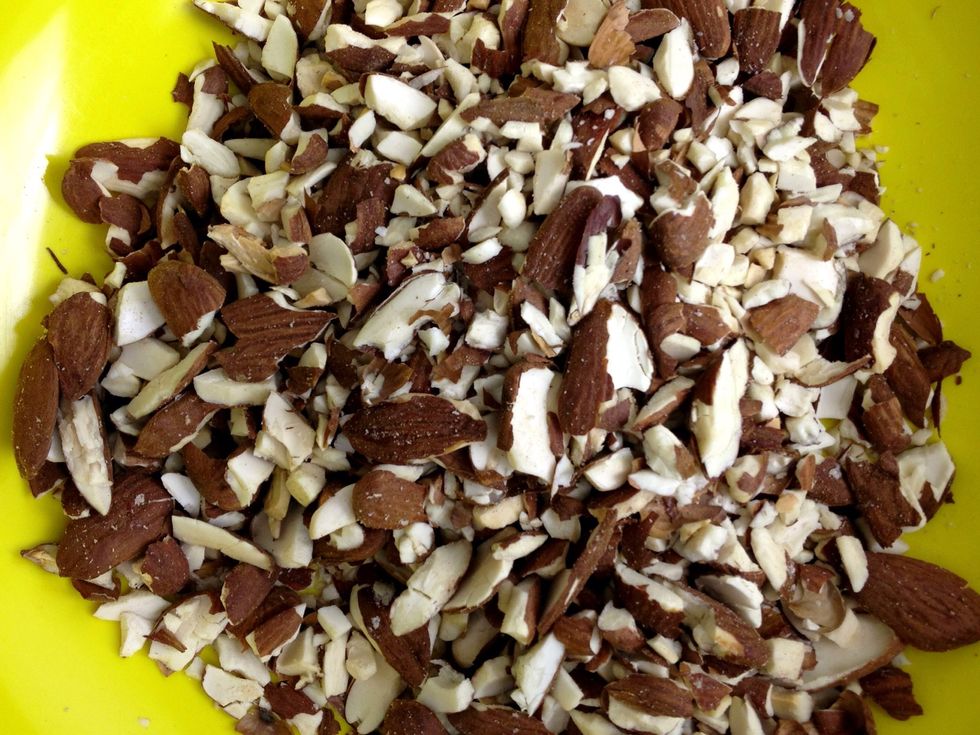 Try escaping now rebel.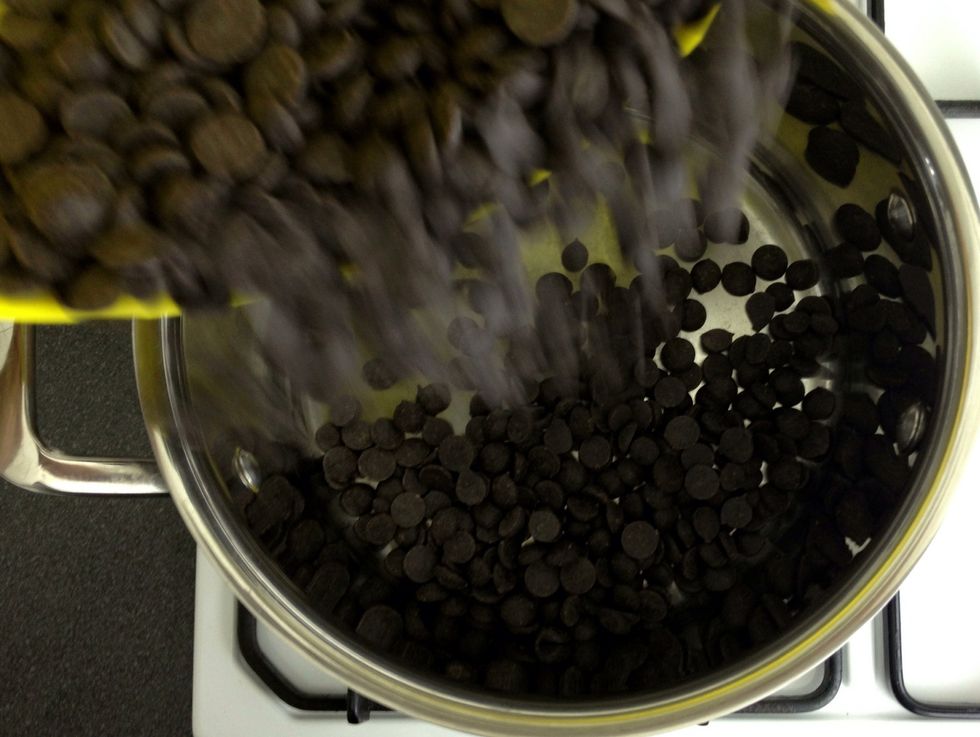 Combine the chocolate, --->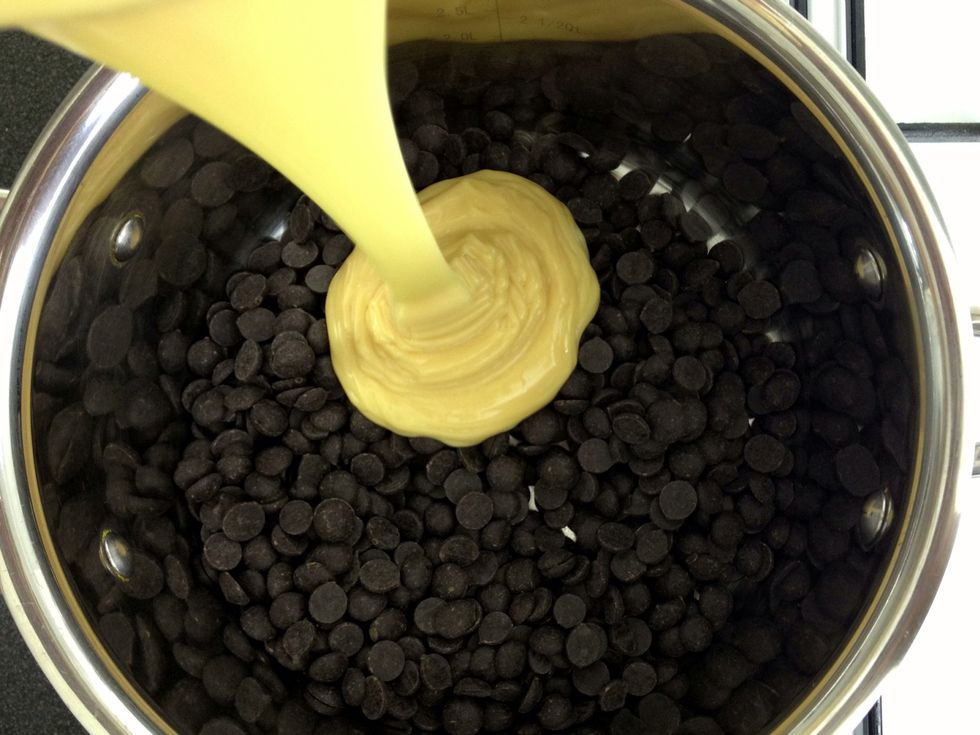 ---> the --->
---> condensed --->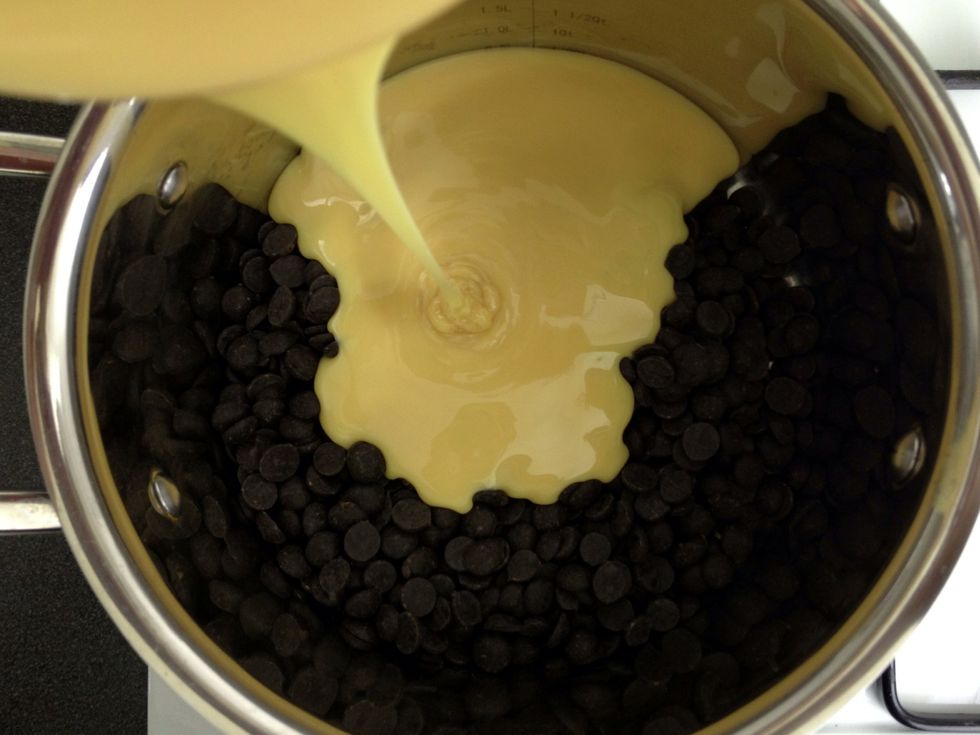 ---> milk --->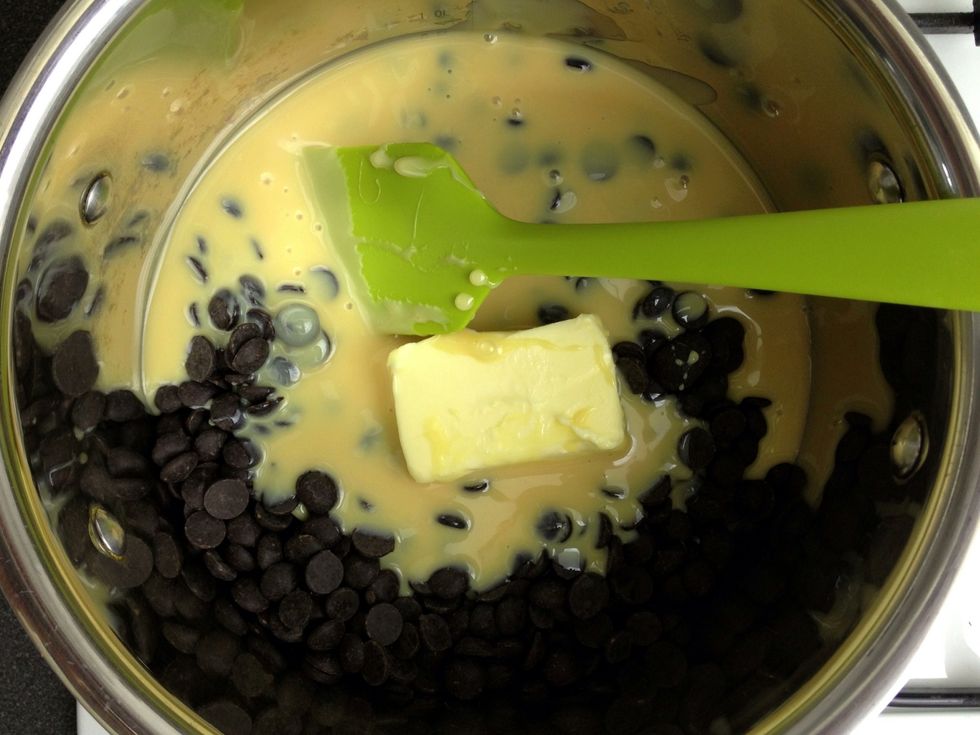 ---> and the butter in a heavy based pan.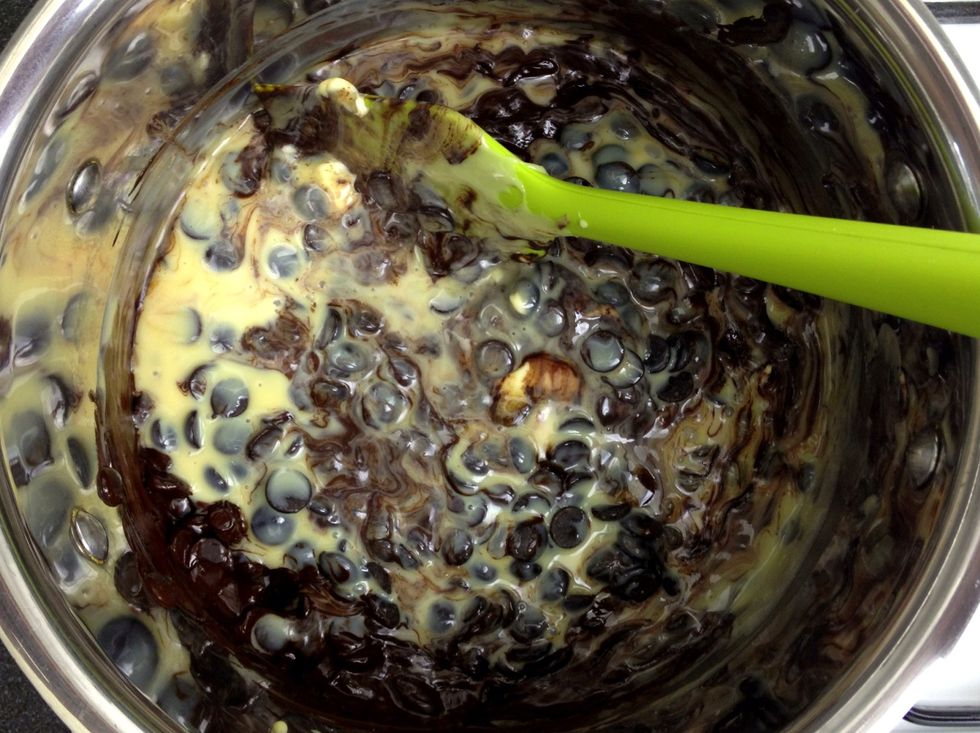 Melt the three ingredients together on a low heat until just combined. Stir frequently to avoid burning.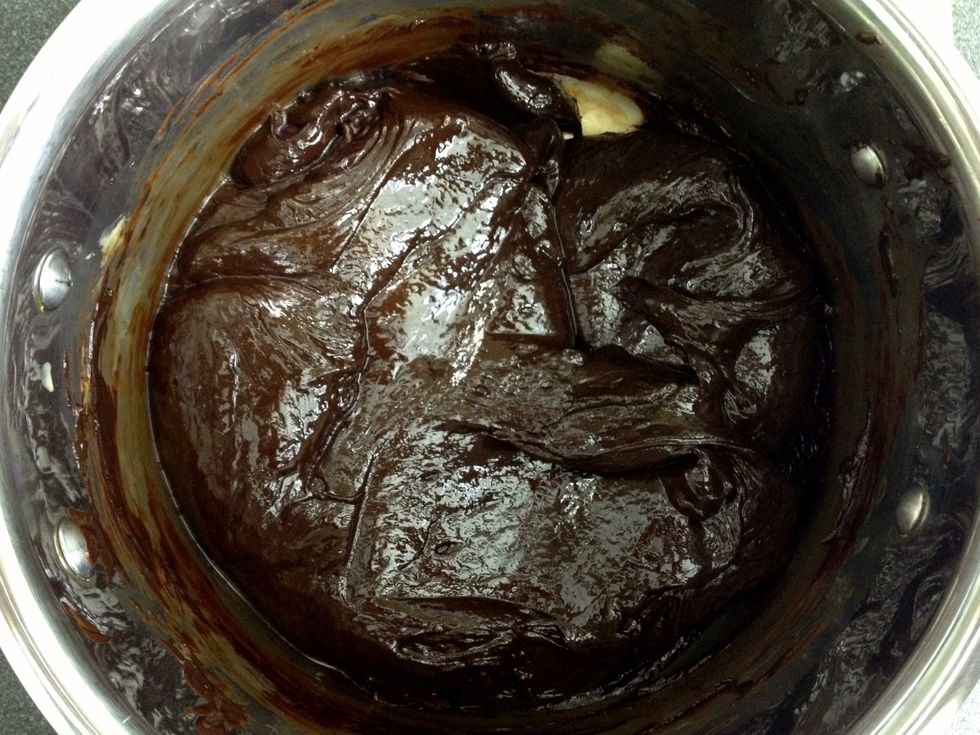 The mixture will look better and less slick than this. I mistook my scrawly 3 for a 5 and used 50g of butter instead of 30g. Do as I say and not as I do kid and you will go far!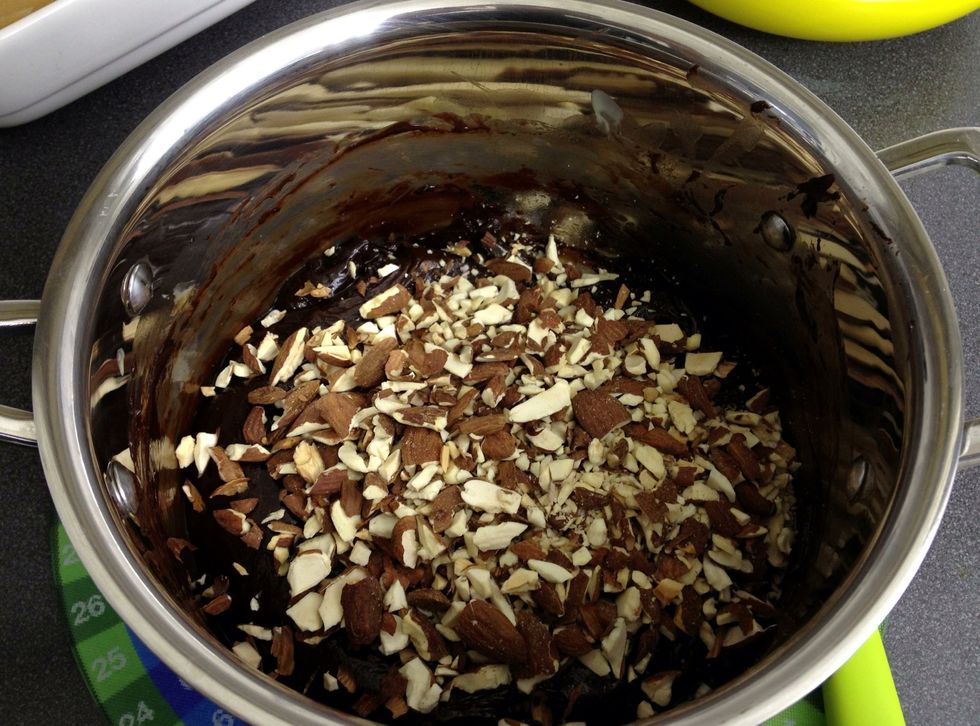 Add the bashed toasted almonds and the crushed salt to the pan.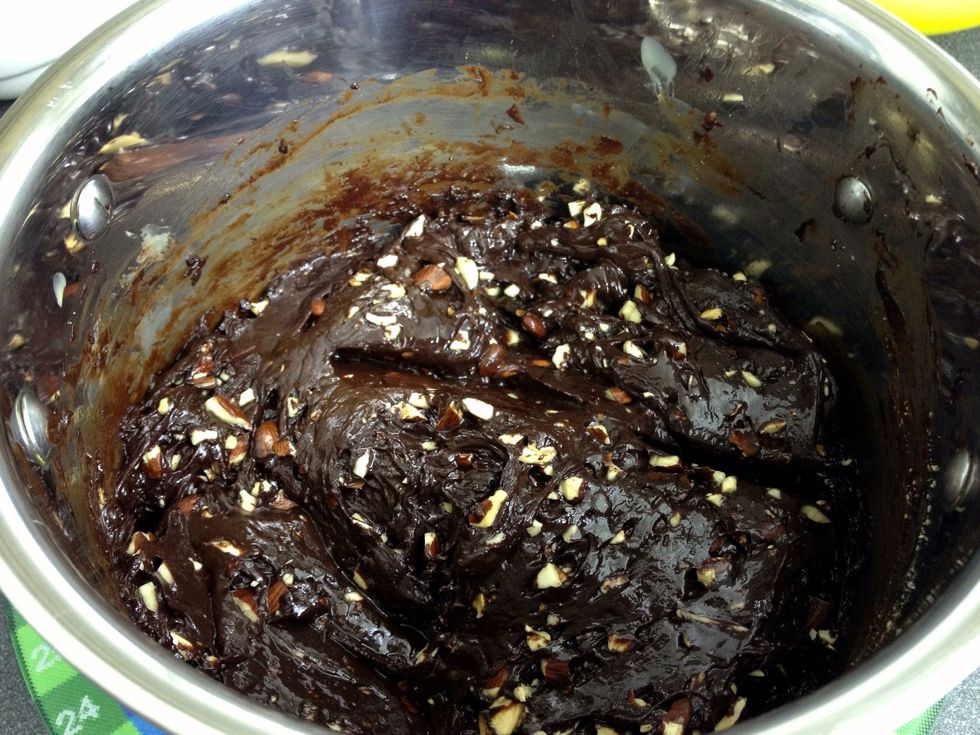 Mix well.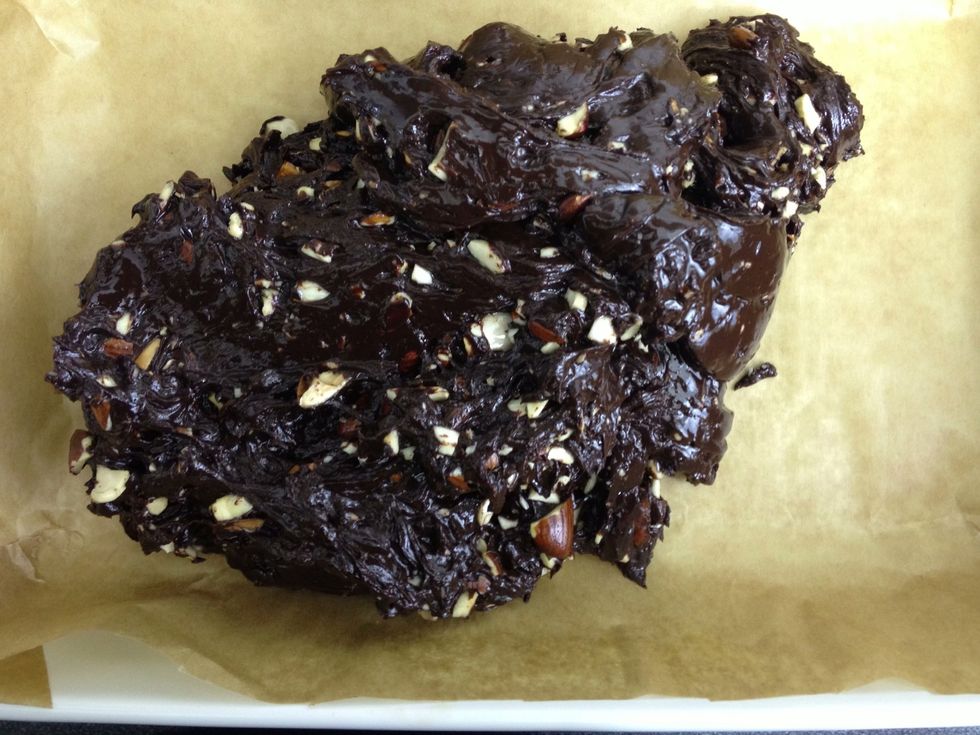 Transfer the mixture to the prepared dish.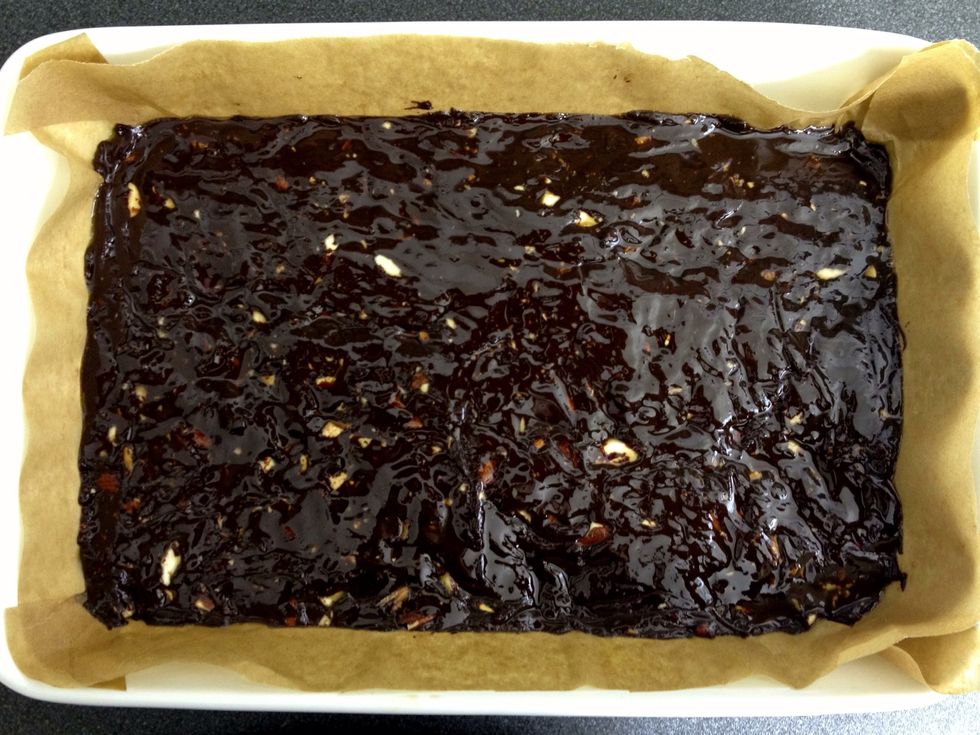 Smooth down with a spatula and leave until cool. Butter filled swimming pool.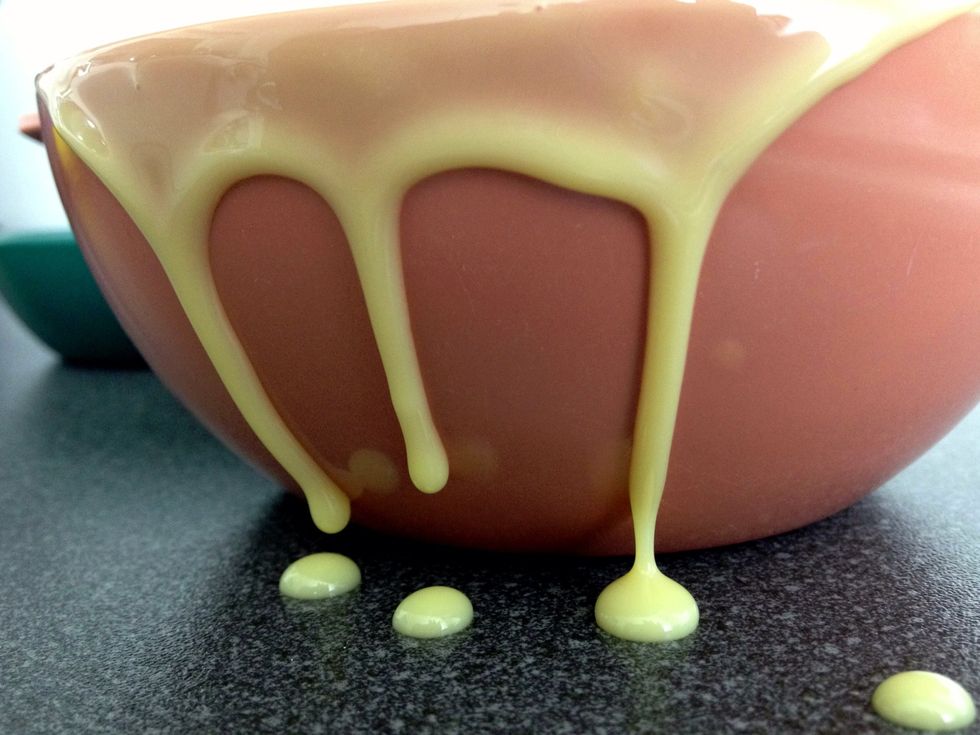 Waiting for fudge to cool and set is a cruel game. Before cleaning and washing up, I recommend licking condensed milk off the bowl. Pretty bowl required for licking tin equals cut tongue.
When cool, transfer the tray to the fridge until firm or overnight. Cut into small cubes because you will eat 16,000 and small cubes have fewer calories. No point arguing with science y'all.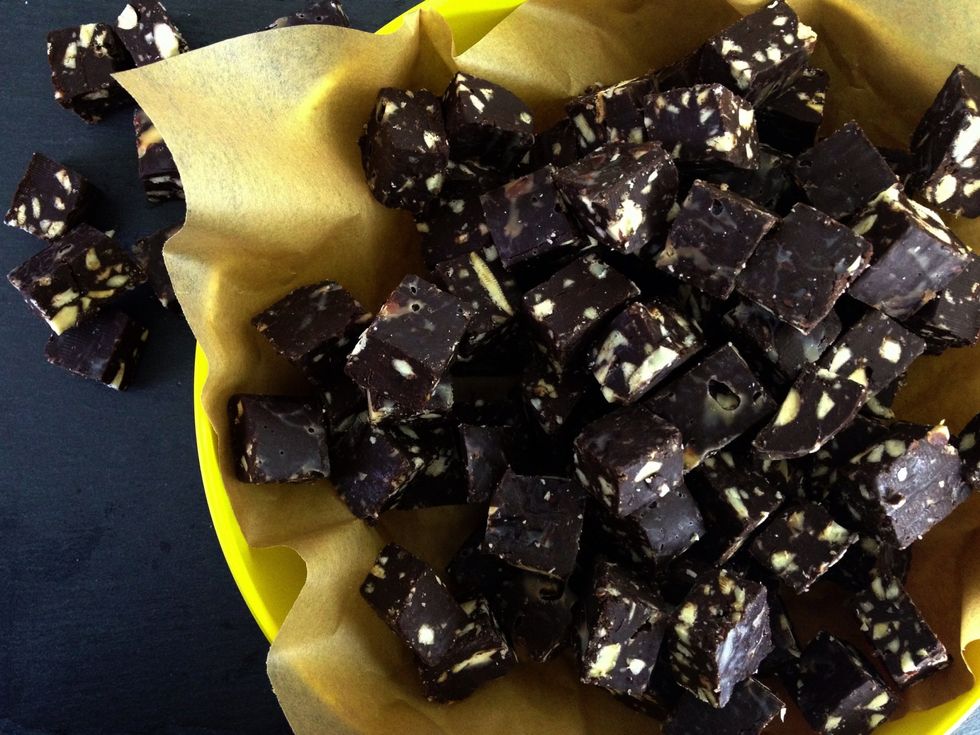 Fancy serving plate not essential. Or is it?
350.0 grams good quality dark chocolate (70/80% cocoa)
1.0 can sweetened condensed milk
30.0 grams unsalted butter
175.0 grams toasted almonds
1.0 teaspoon crushed sea salt