Preheat oven to 250 degrees
In a small oven proof pan mix together 1 tbl spoon sea salt and 1 tabl spoon vinegar, layer evenly and bake fr 1 hour but stir after 30 minutes.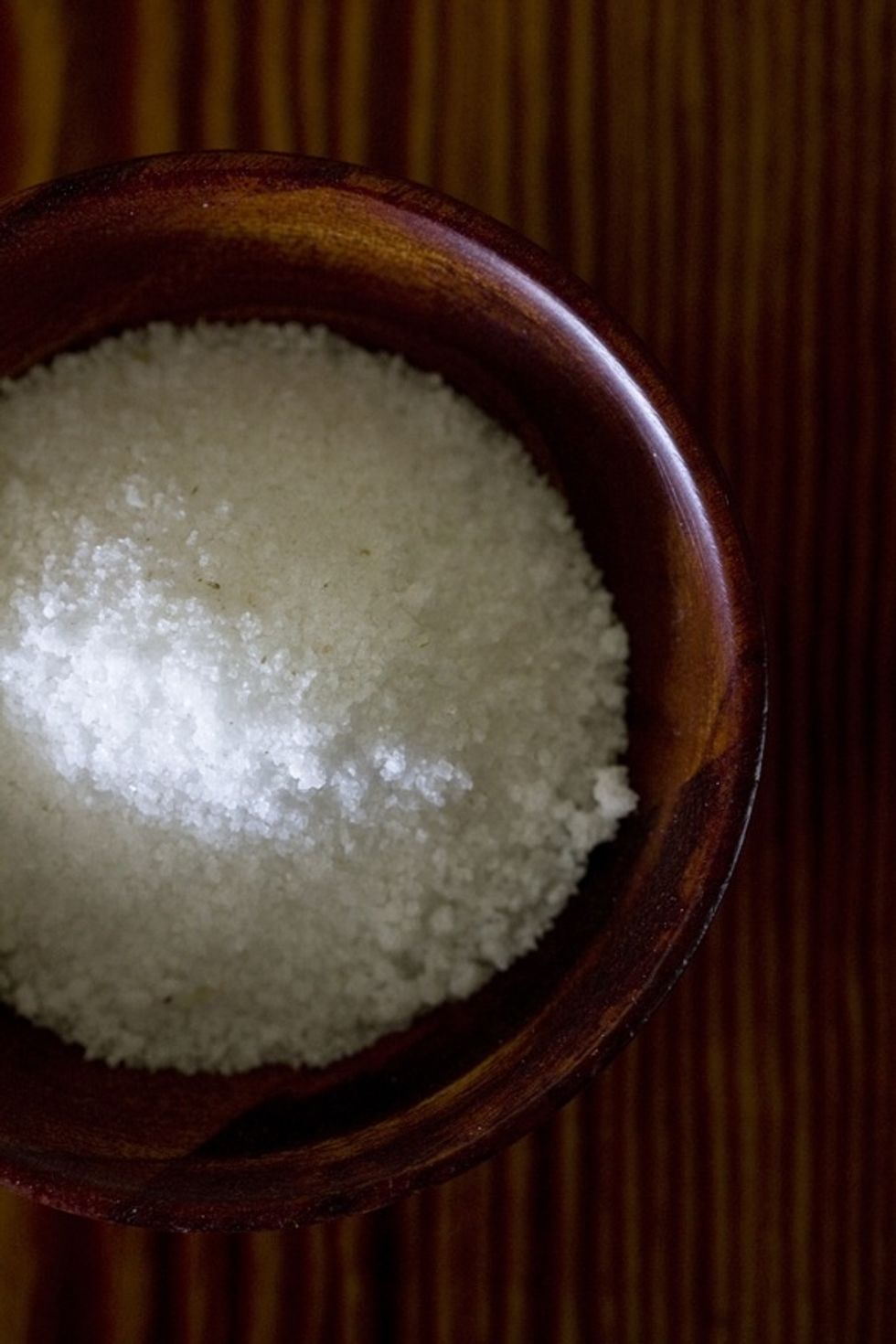 Once cool pulse in the grinder to break up any large salt clots.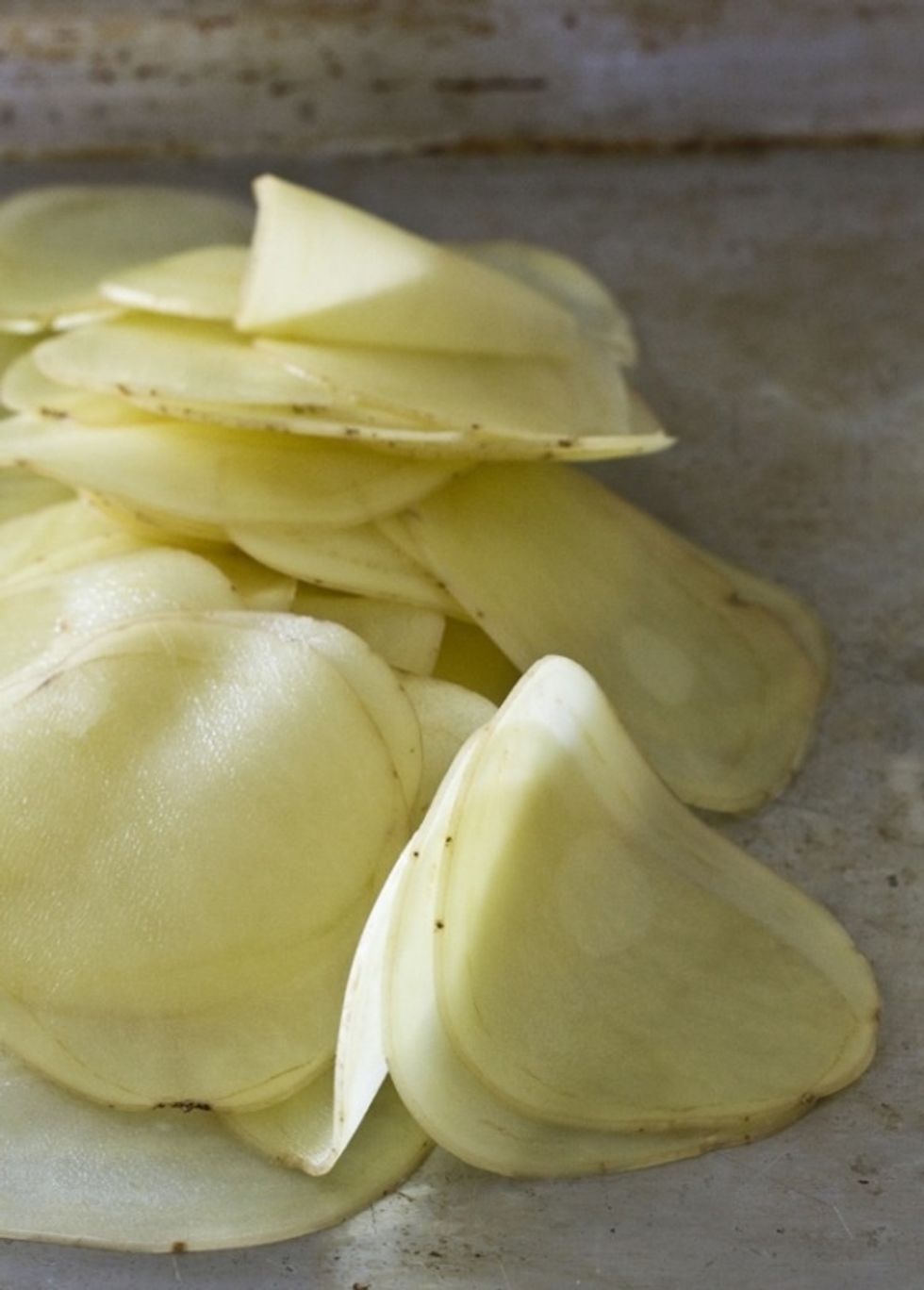 For the crisps, slice the potatoes on a mandolin or by hand but very very finely, add the 2 cup vinegar and spread out the potatoes in 1 layer. Let the potatoes sit for about 4 hours.
Next heat the oil to 350 degrees, meanwhile drain the potatoes and pat dry with kitchen towels, fry until golden brown but not burnt. Remove potatoes and pat with kitchen towel to absorb excess oil.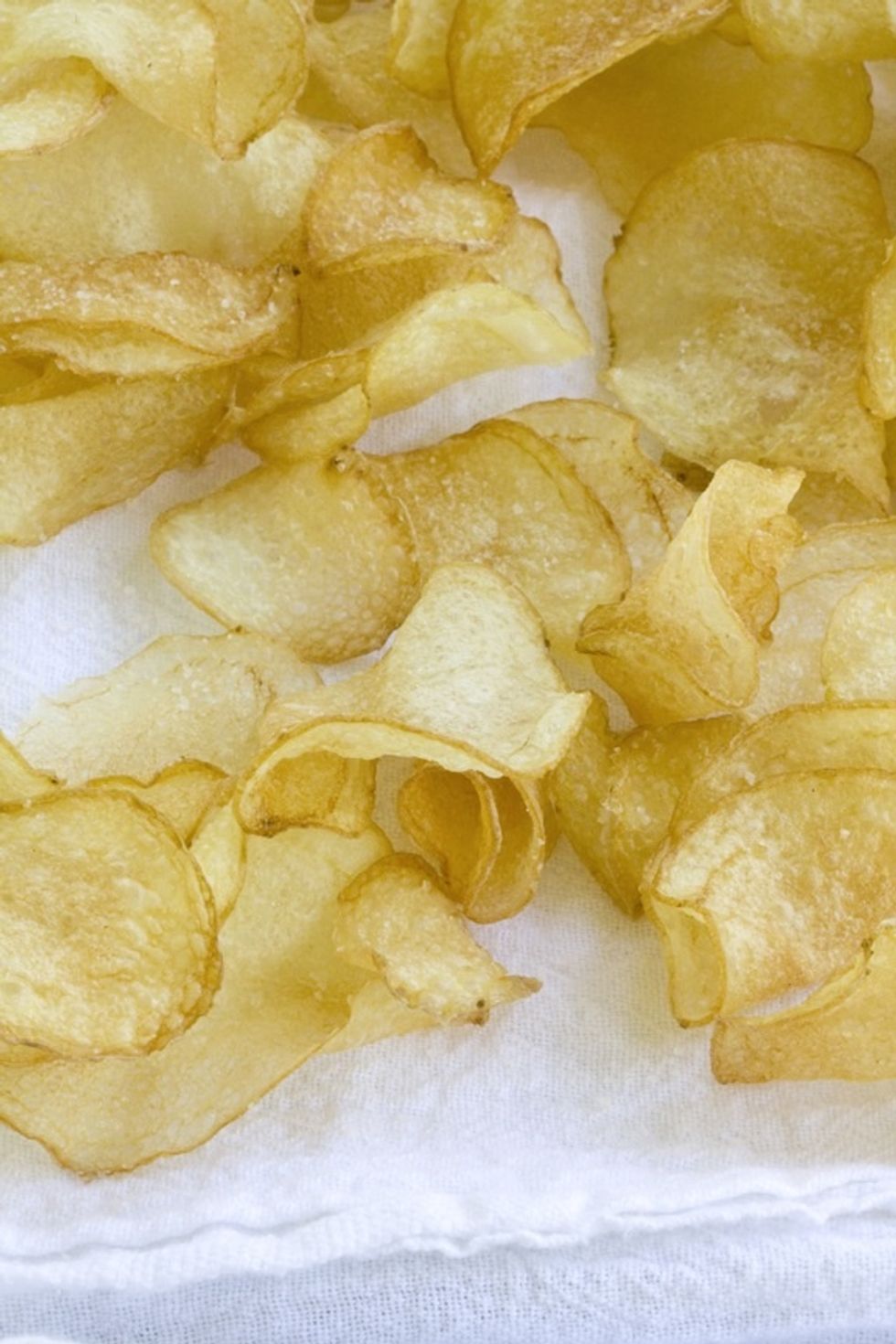 Sprinkle with the salt mixture made earlier, you can also add a pinch of black pepper.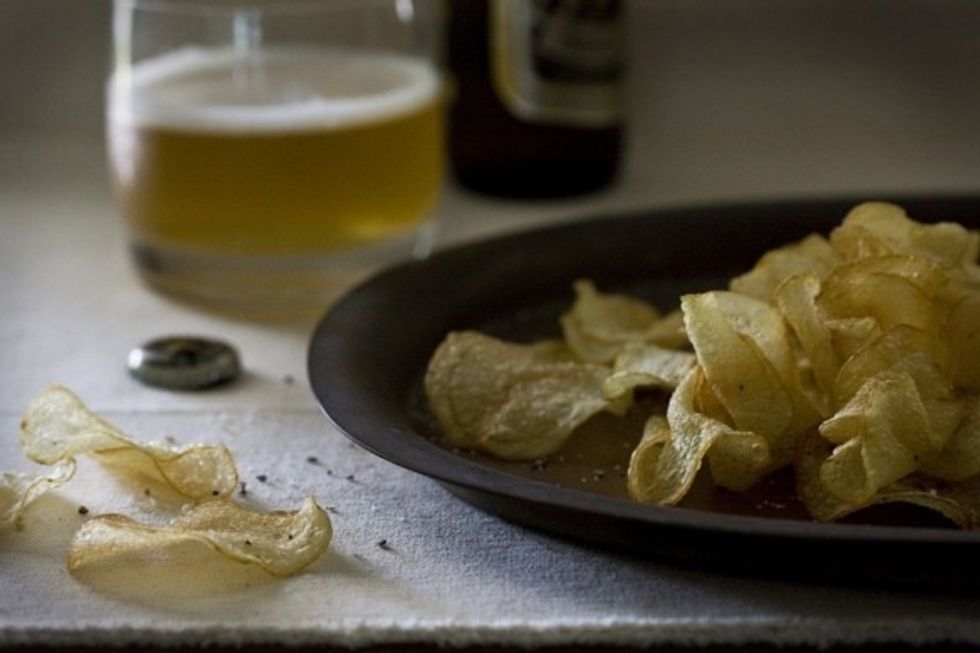 And there you have home made artificial color/flavour free salt & vinegar crisps :-) Enjoy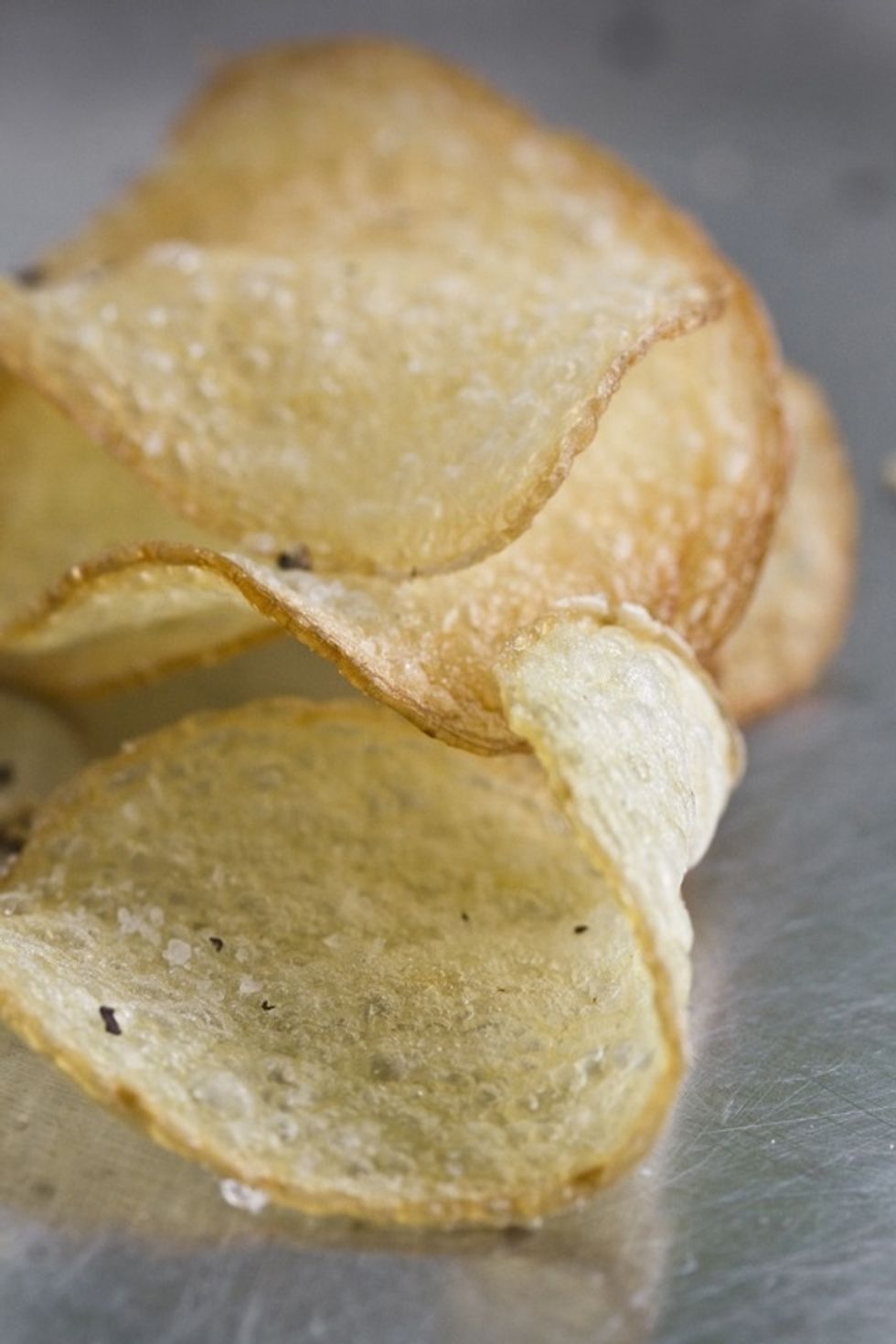 Hope u enjoyed the tutorial, until next time goodbye ;-)
4.0 Yukon gold potatoes
Oil to fry
2.0c White vinegar
1.0Tbsp Fine seasalt
1.0Tbsp White vinegar