This salsa Verde (green salsa) can be used for anything.
31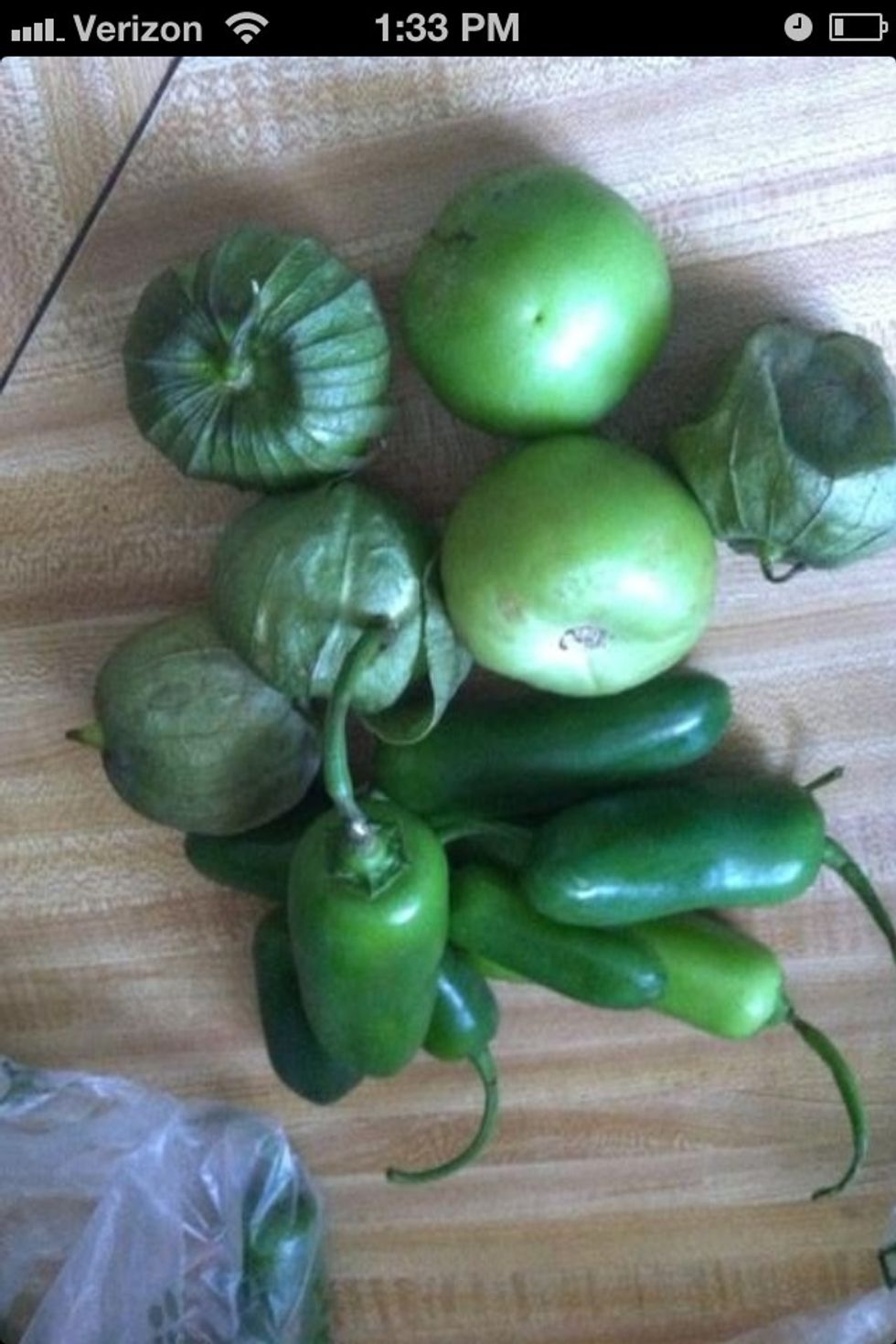 Wash the jalapeños & tomatillo - take the leaf off of the green tomatoes.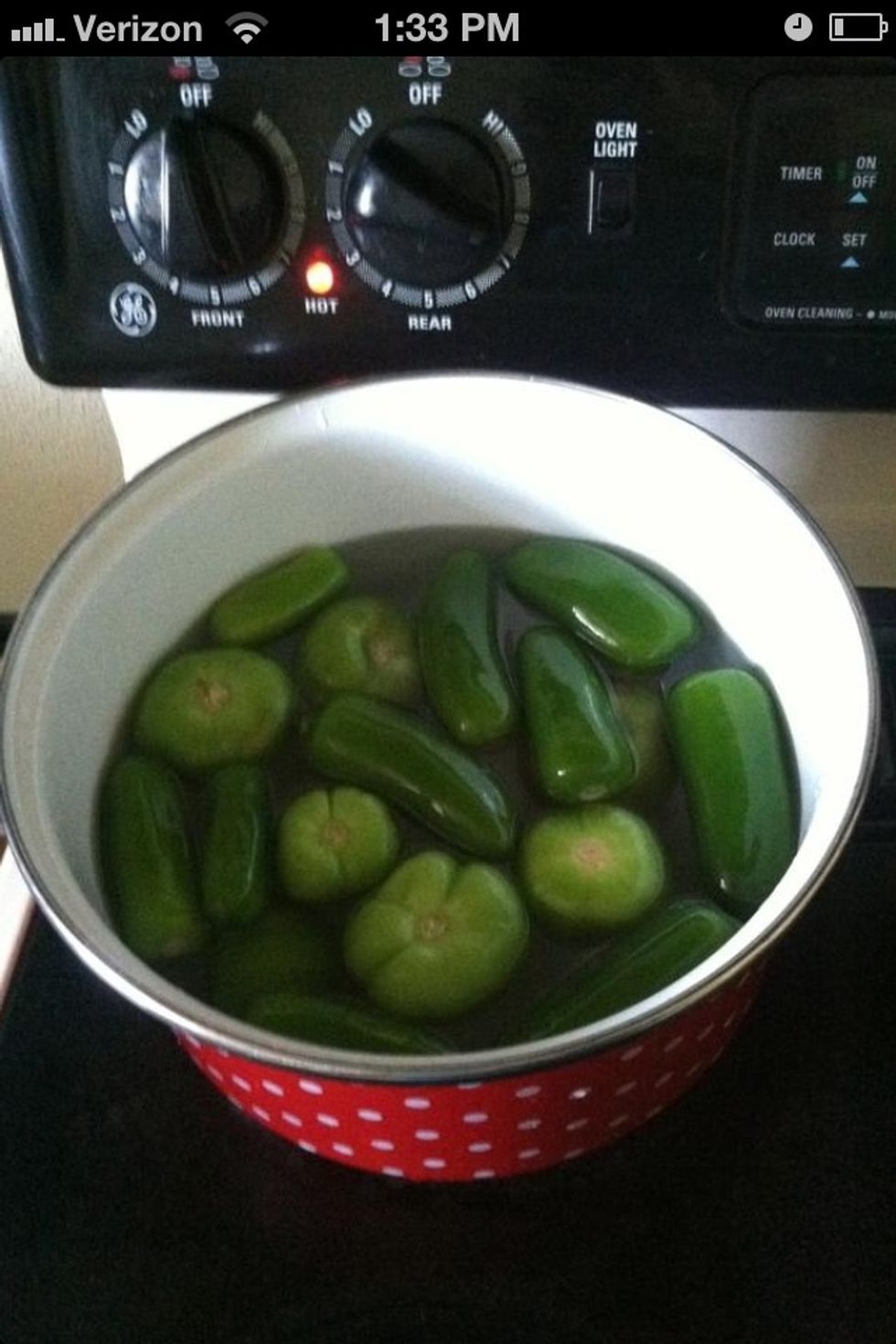 Add jalapeños and tomatillo in to a sauce pan with water. Put over med heat.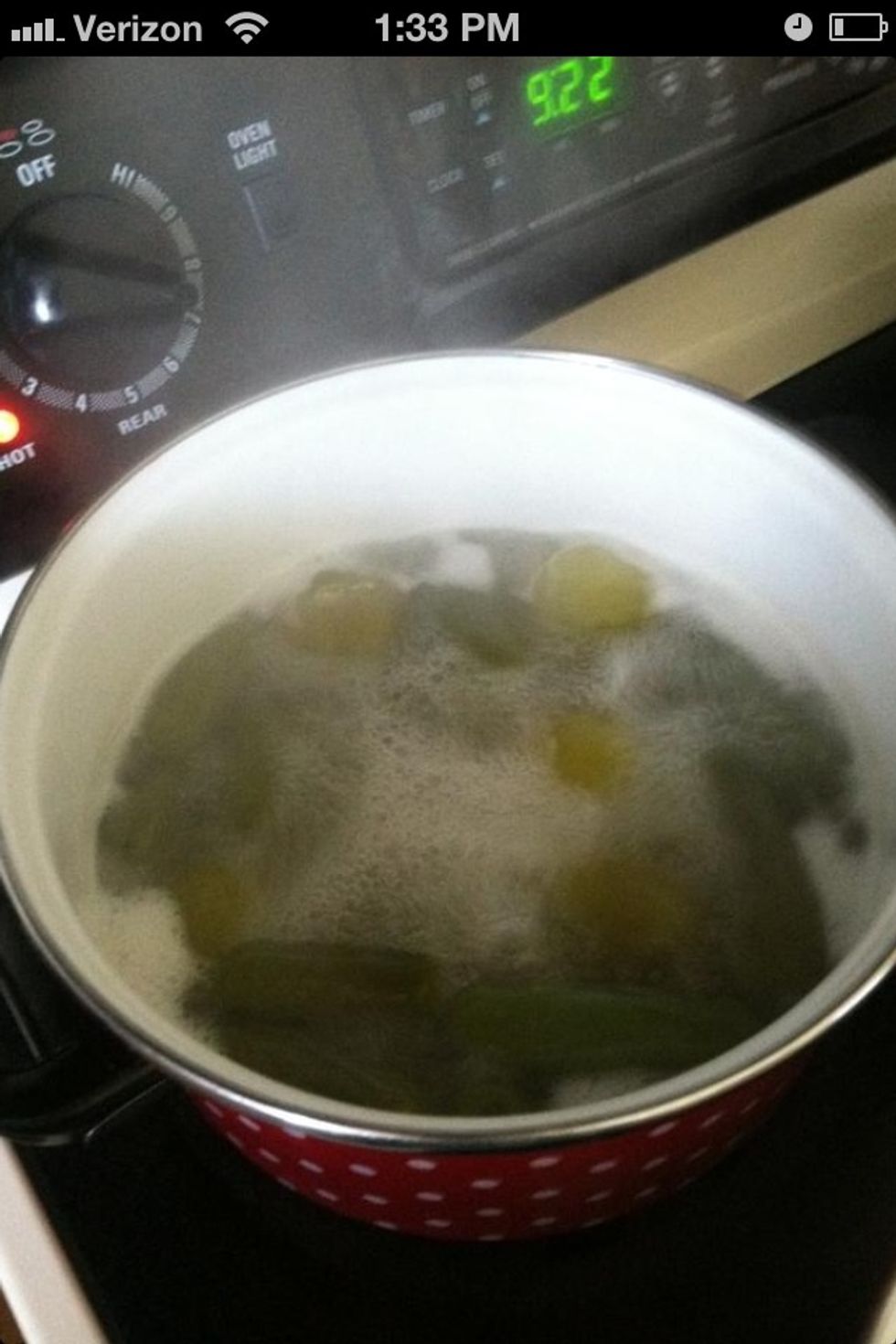 Bring to boil. Remove and set aside.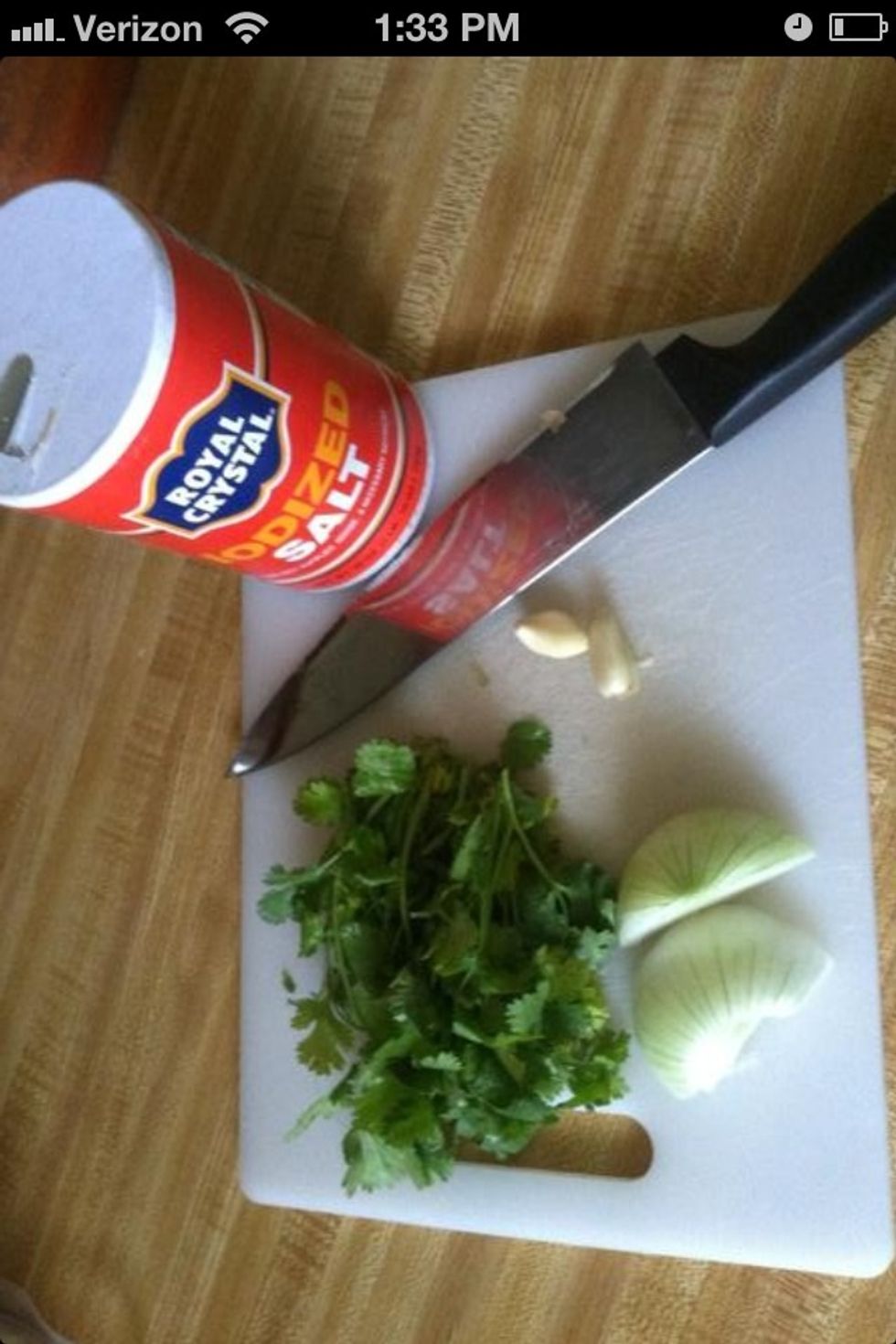 Put cilantro, garlic, salt and onion in a blender along with the jalapeño and tomatillo.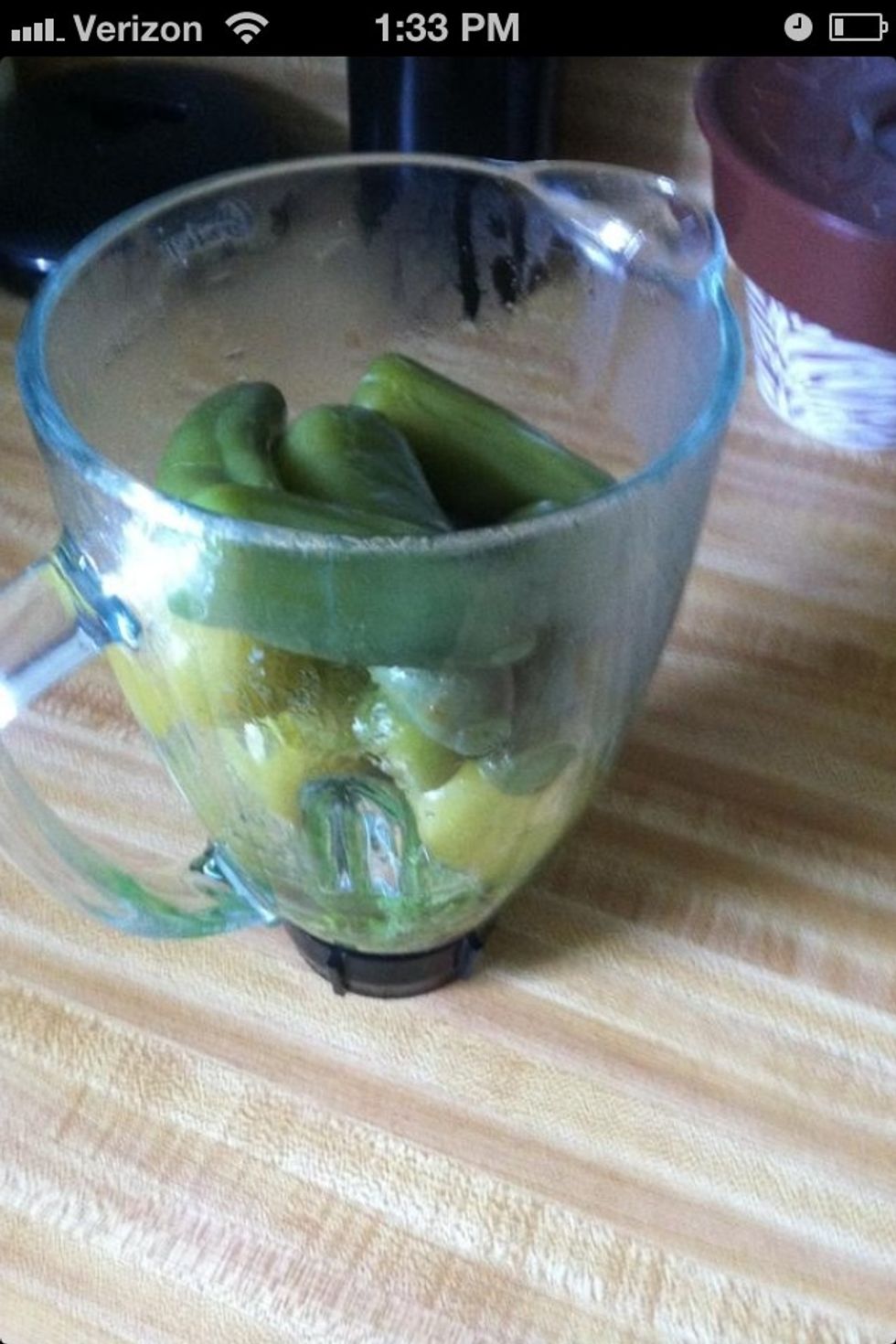 Add water to blender (Hint: use water from sauce pan. About a ladle or two) blend until smooth (about two mins)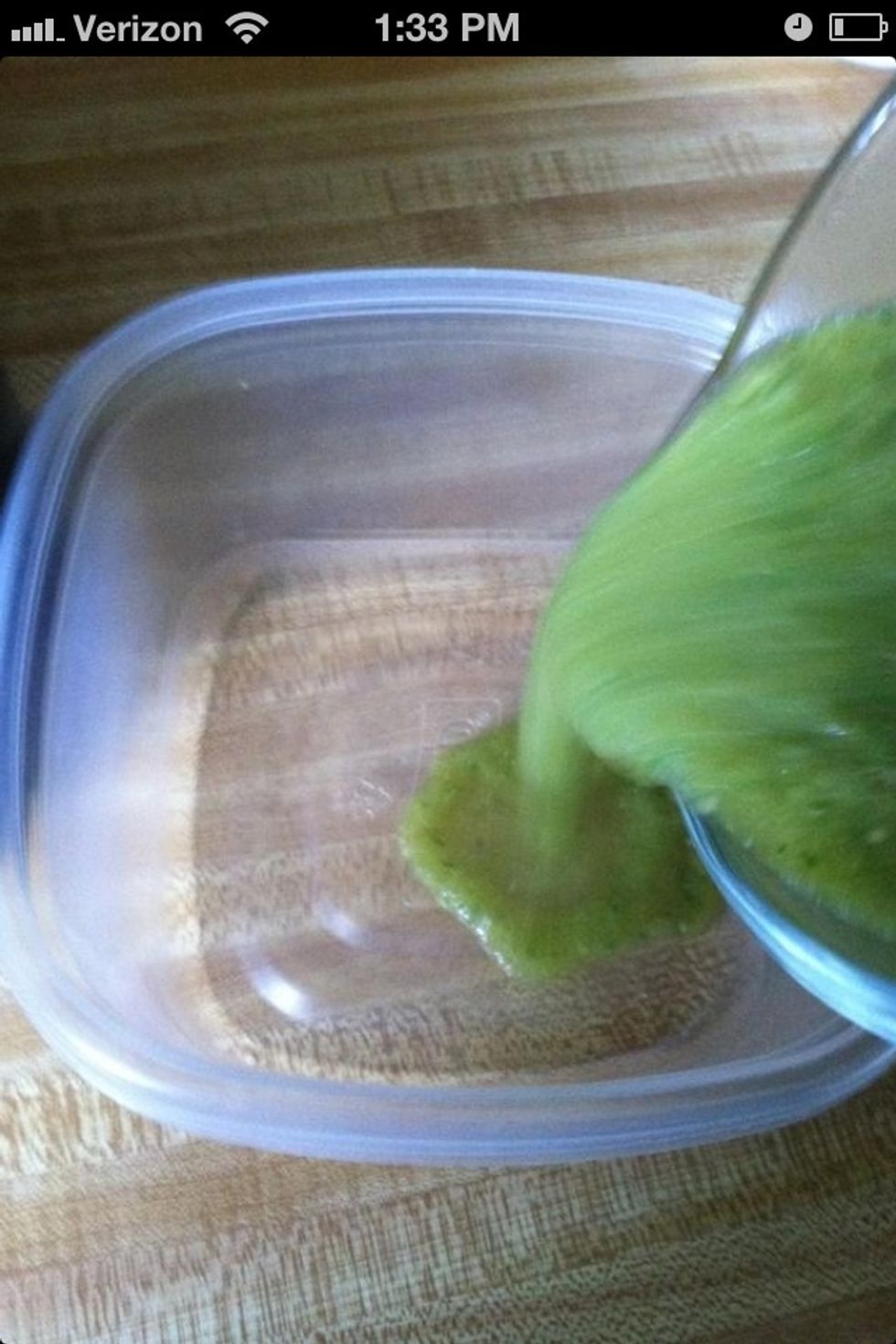 Put in a tuba war or salsa dish.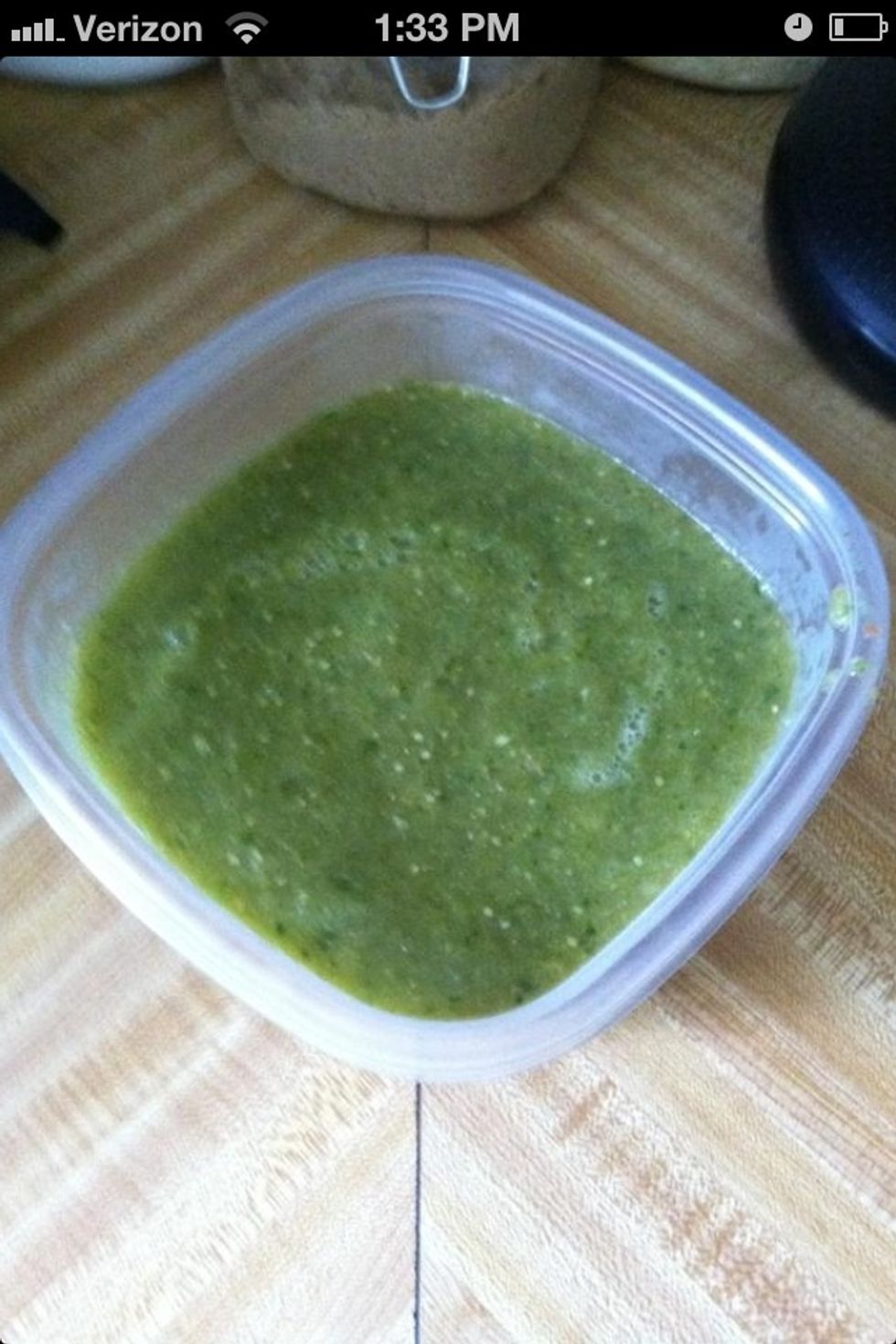 If using for Enchilladas. It's fine as is. If using for Chilequiles then add in a sauce pan and let come to a simmer along with a bay leaf or two or some mint.
6.0 Tomatillo
0.0bnch Cilantro
10.0 Jalapeno
Pinch of salt
2.0 Garlic cloves
0.0 Onion
Julia ? Camacho☕
Love to cook ~ I will try just about anything! I love to show and share all of my recipes that I know and learn. Enjoy! Send request, too!!