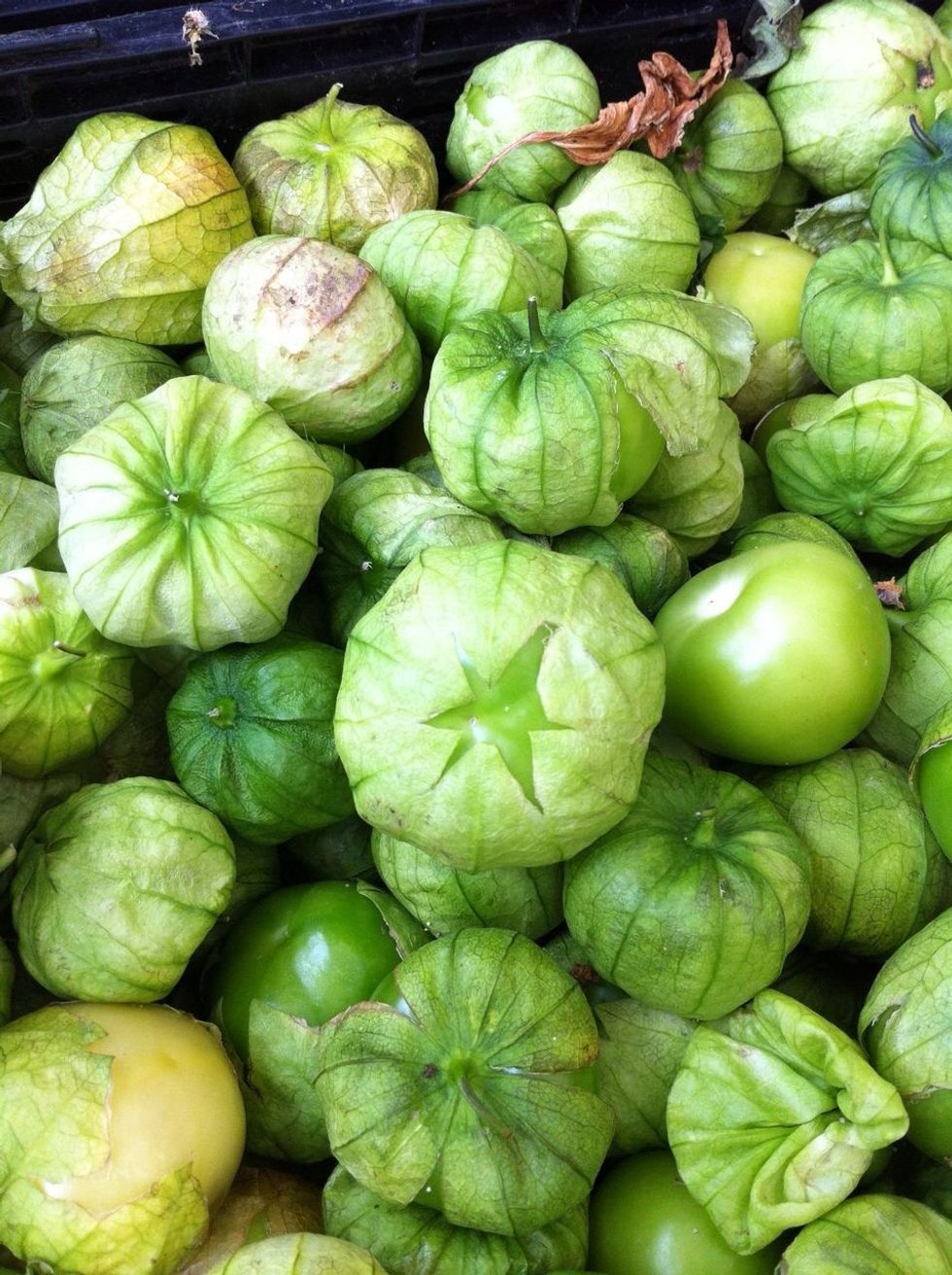 Tomatillos look like this when you buy them. Peel off the papery husk and wash the fruits thoroughly because they are sticky.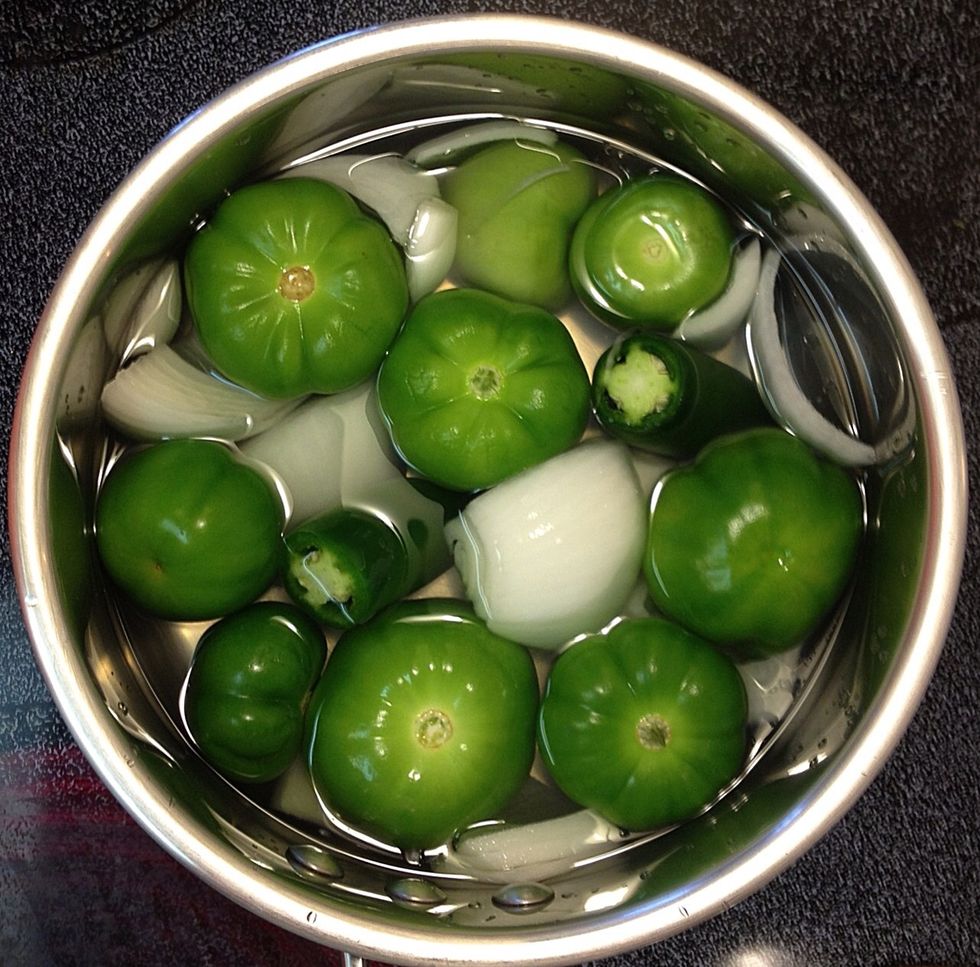 Add about 6 tomatillos, 2 jalapeños (medium heat), and 1 white onion cut into large chunks to a saucepan. Cover with water and boil until tomatillos change color (they will be grayish greenish brown).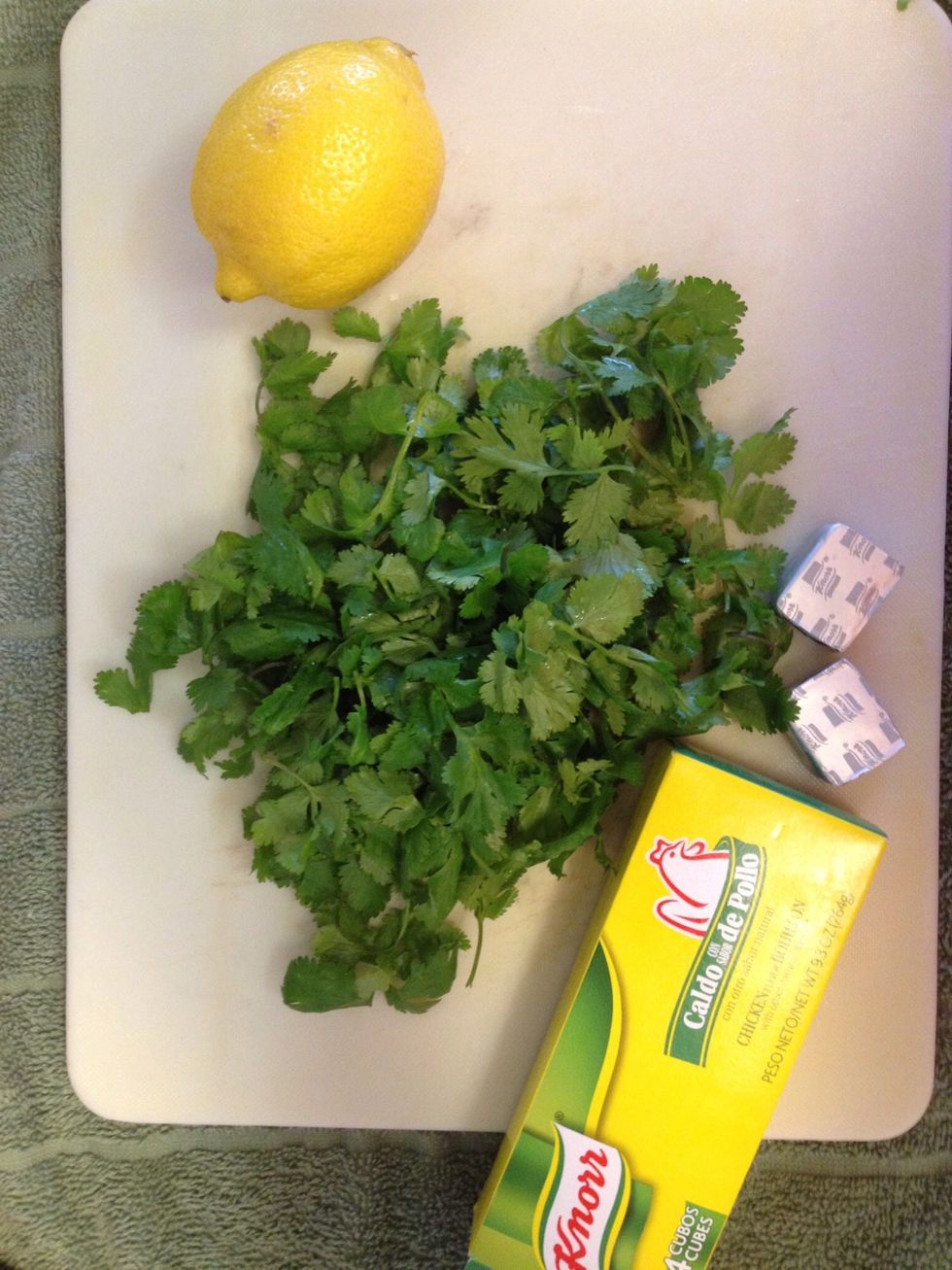 Rinse 2 handfuls of fresh cilantro leaves and juice 2 lemons. Unwrap chicken cubes and chop them up a bit so the granules disperse well in the sauce.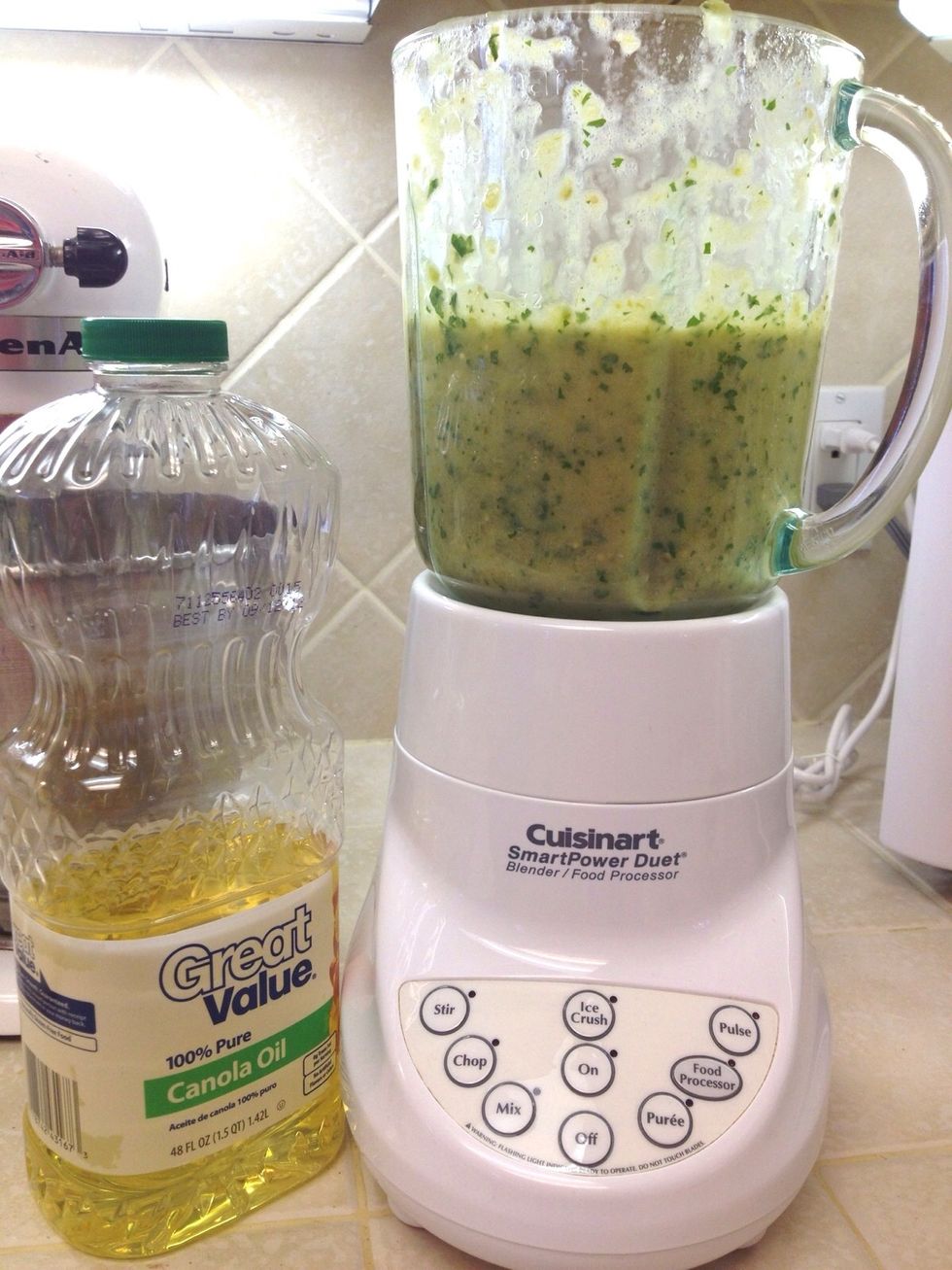 Strain the tomatillos, onions and jalapeños. Add to blender with 2 Tbs cooking oil, cilantro, chicken cubes and lemon juice. Blend until only slightly chunky (as seen in this photo).
This salsa is best served warm. Try it with tortilla chips for a snack, or...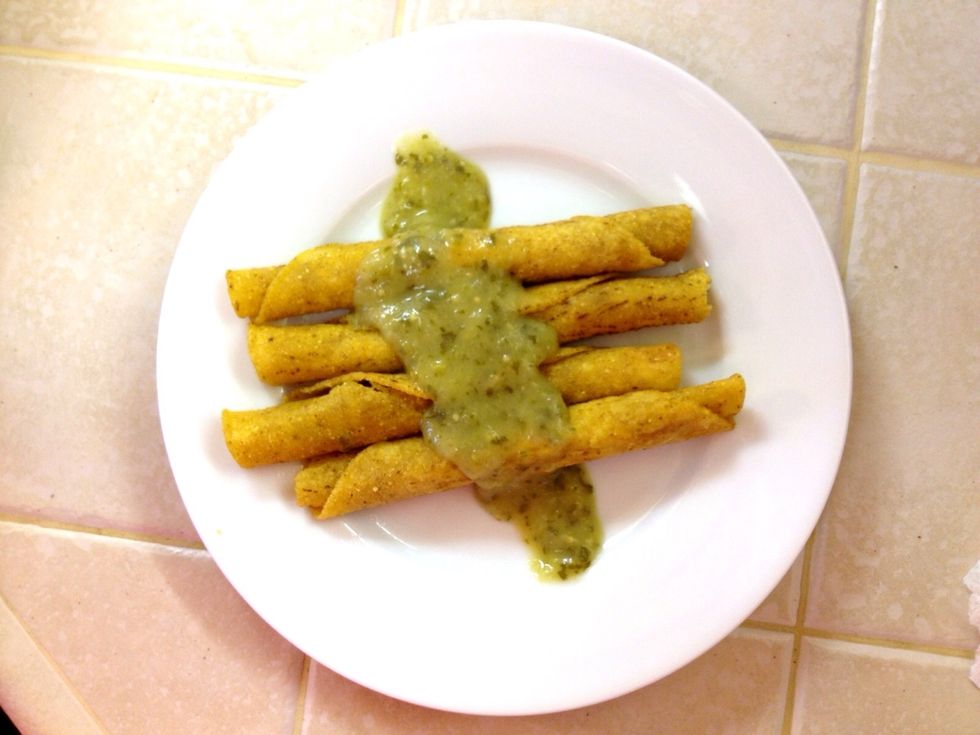 ... on taquitos for dinner! Enjoy!
6 large tomatillos
1 white onion
2 jalapeños (for medium heat)
1 bunch of cilantro
2 chicken bouillon cubes (Mexican type perferable)
2 tablespoons fresh lemon juice
2 tablespoons cooking oil