Put the dried chiles directly in the flame of the burner and turning with pliers, broil. If you have a gas stove, place the peppers in a dry pan and tighten them until they are roasted.
Put the roasted peppers in a bowl and cover with boiling water. Put a plate or pan lid so they will not float up into the bowl. Soak the chiles for 30 minutes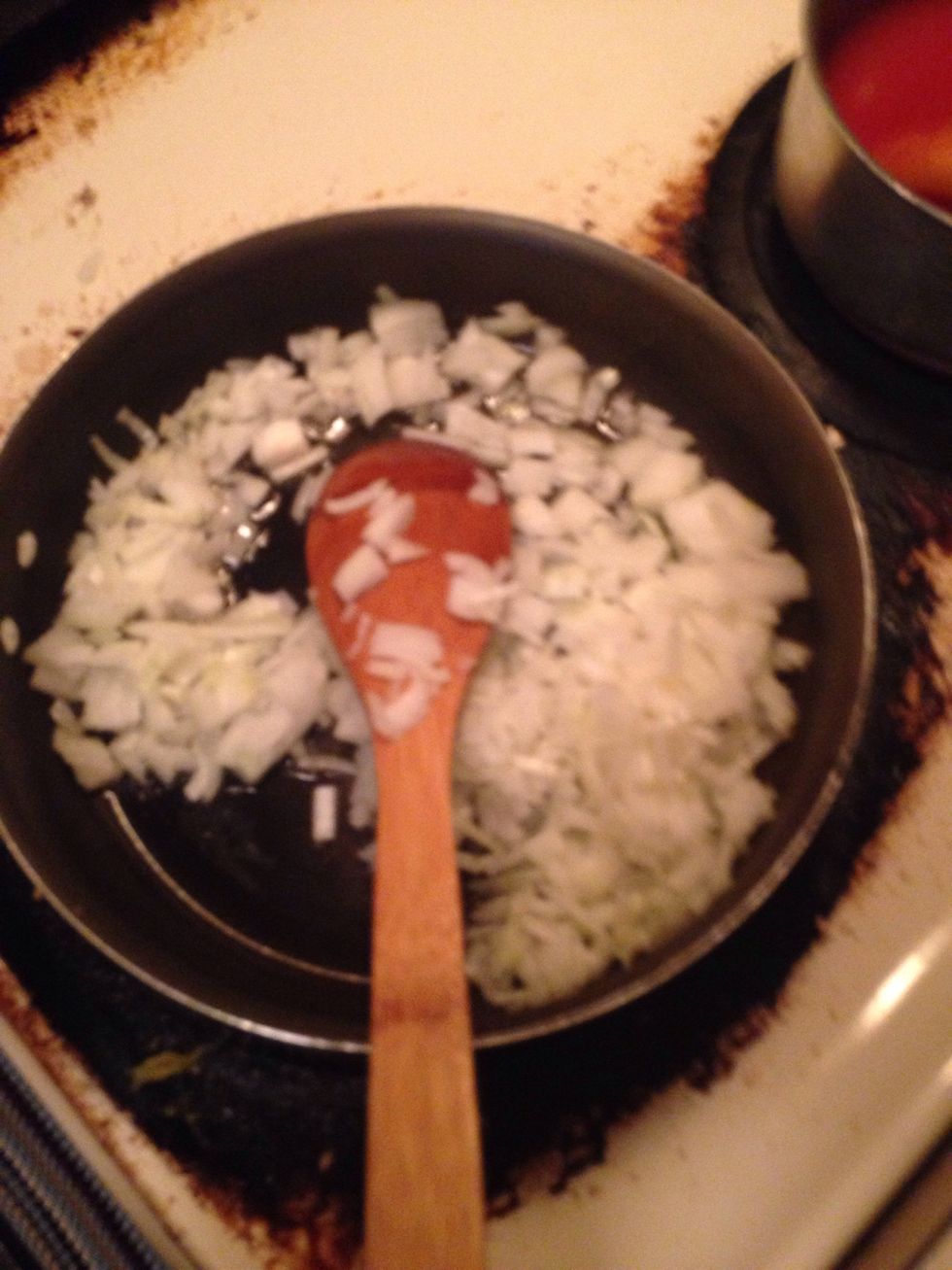 While the peppers are soaked, heat oil in a pan. Add onion and cook for 4-5 minutes, until transparent.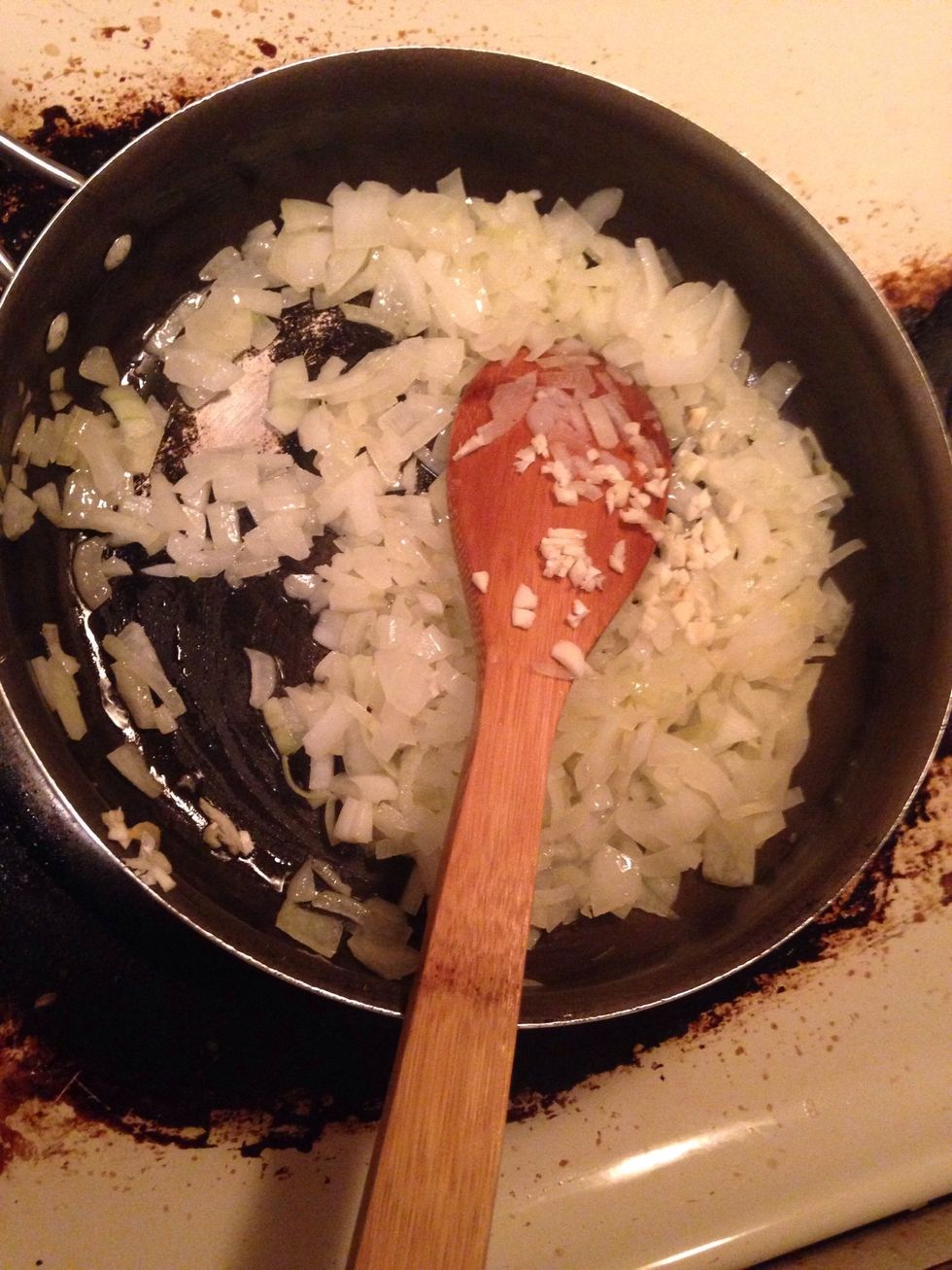 Add garlic and cook for another 4-5 minutes.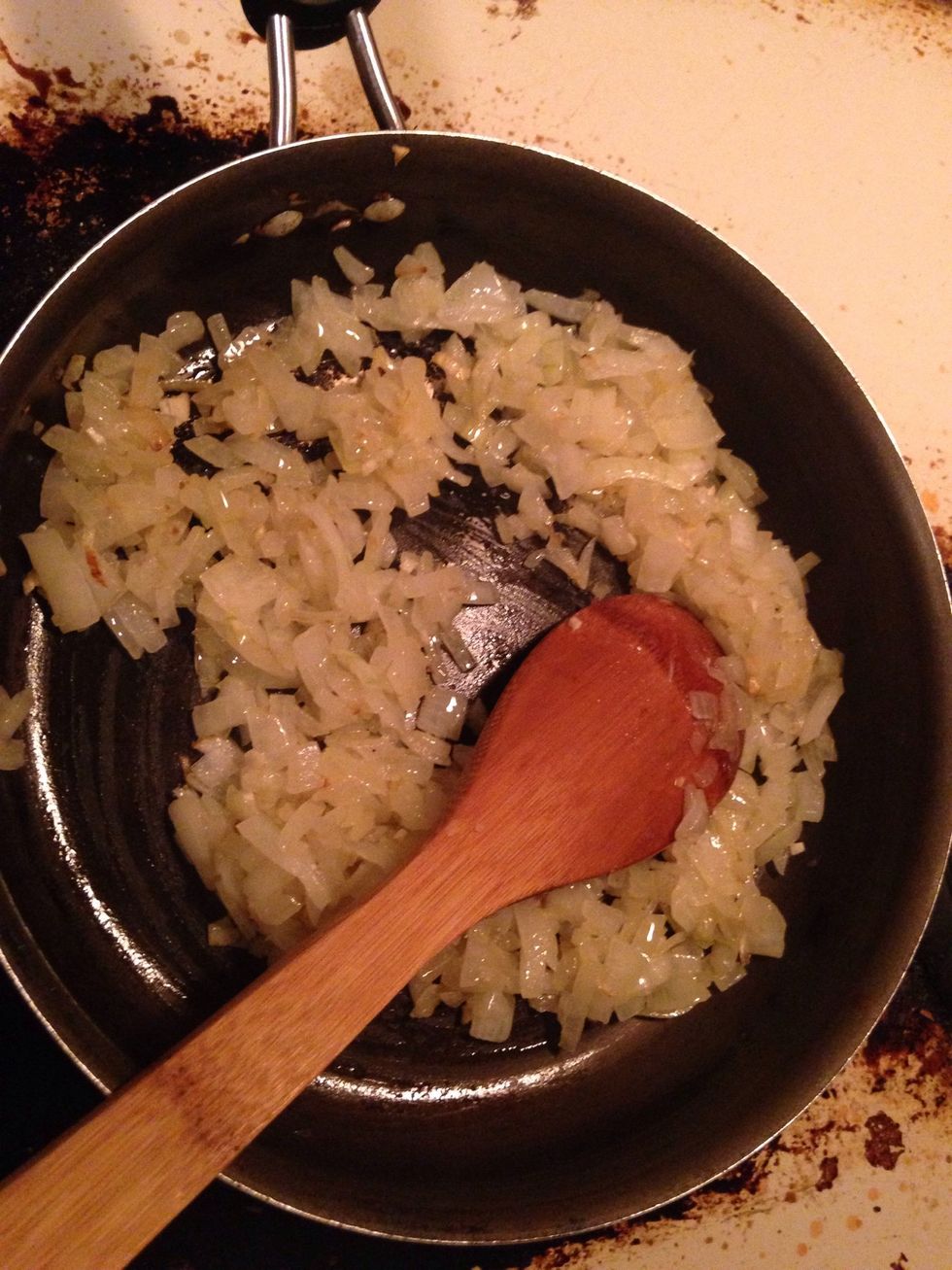 This is what it looks like when done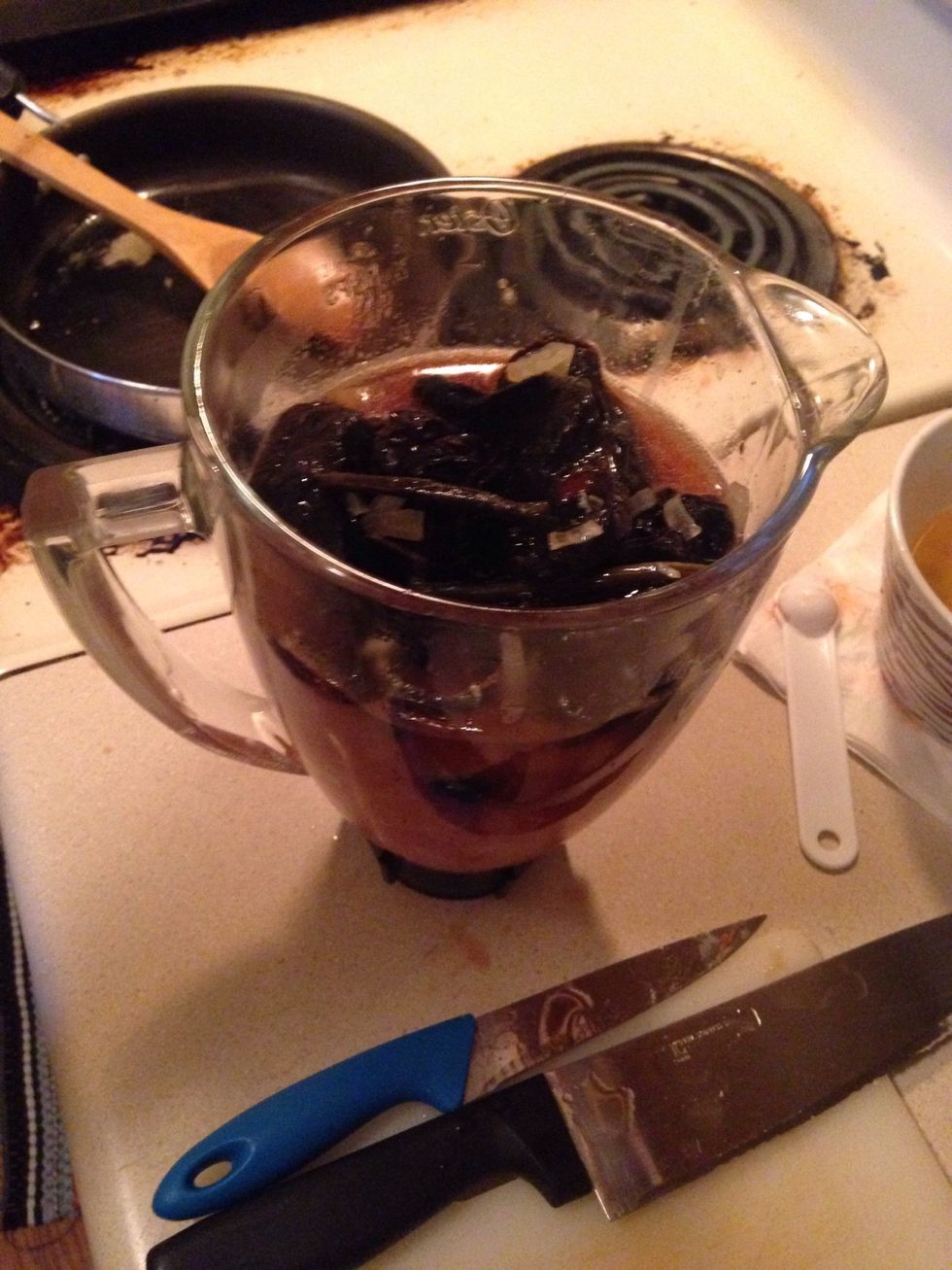 Scoop out the seeds and stems of the peppers soaked in blender. Add the onion and garlic, 1/2 cup of the soaking liquid brew, 1 cup of pureed tomatoes and chicken broth or water. Blend to smooth paste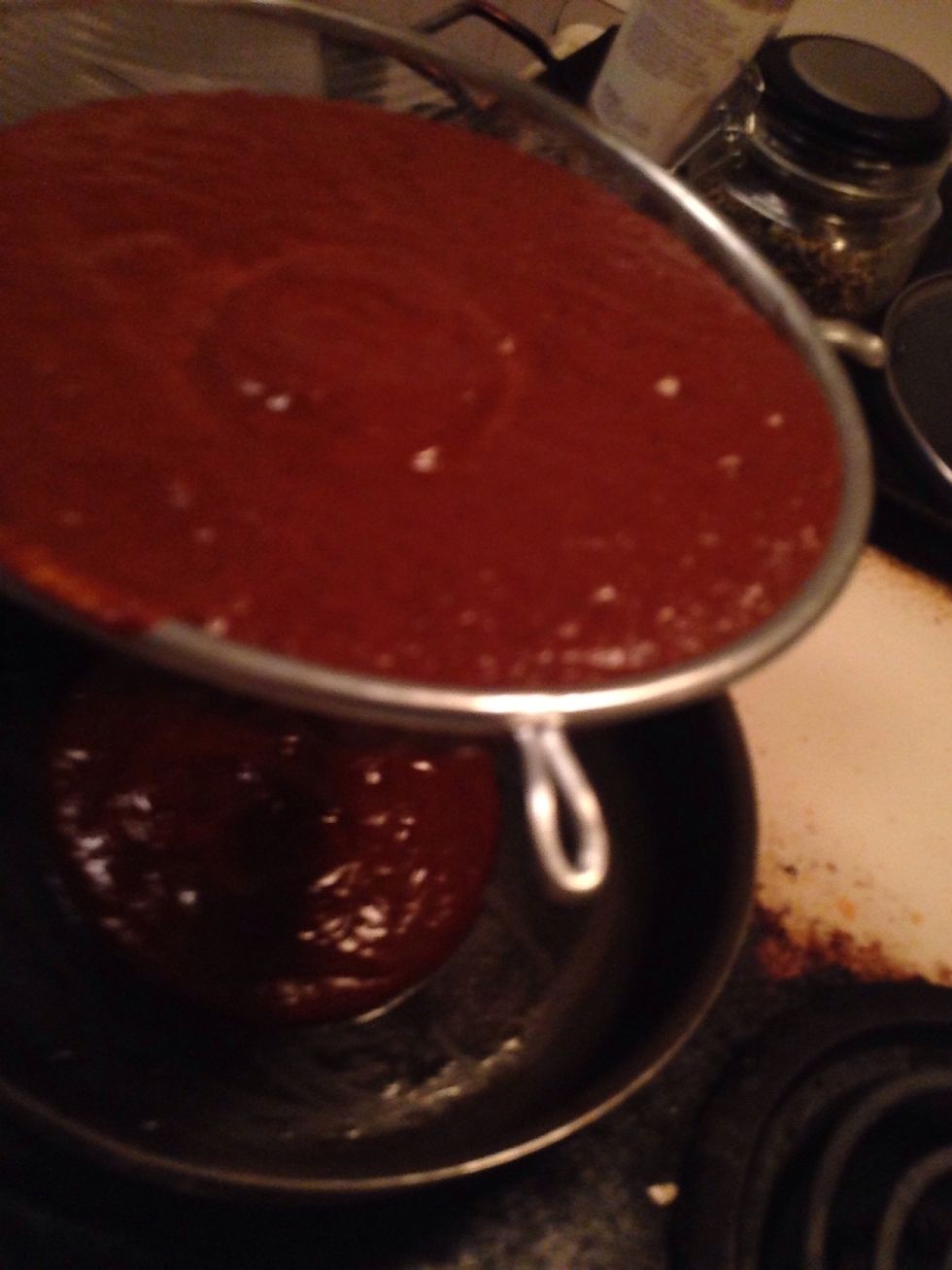 Pass the sauce through a sieve directly into a pan without oil.
Add the cumin and oregano. Season with salt and pepper to taste.
Mix well & simmer for 20 mins. or until it thickens. If you aren't using the sauce immediately, cool & store in a sealed container in the refrigerator. The sauce will last up to 1 month. Bon Appetite
4.0 Chiles anchos dehydrated
Boiling water
1.0Tbsp Oil
1.0 White onion - chopped
2.0 Whole garlics - peeled and chopped
1.0c Tomato puree
1/2c Reserved water from chiles
2.0c Water or chicken broth
2.0tsp Ground Cumin
1.0tsp Oregano
Salt and pepper to taste
Julia ? Camacho☕
Love to cook ~ I will try just about anything! I love to show and share all of my recipes that I know and learn. Enjoy! Send request, too!!