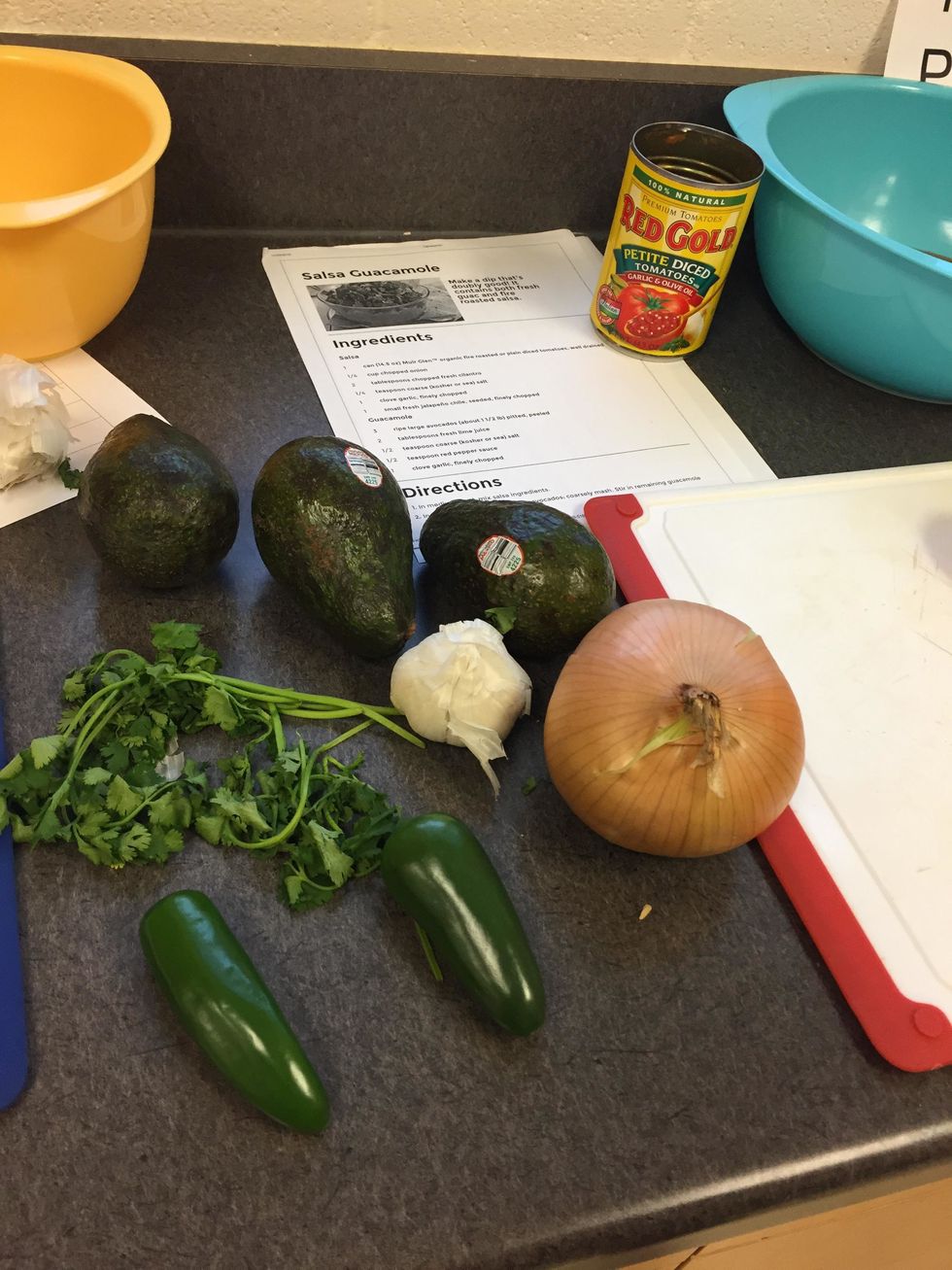 To begin, gather all needed ingredients.
Begin with the Salsa recipe.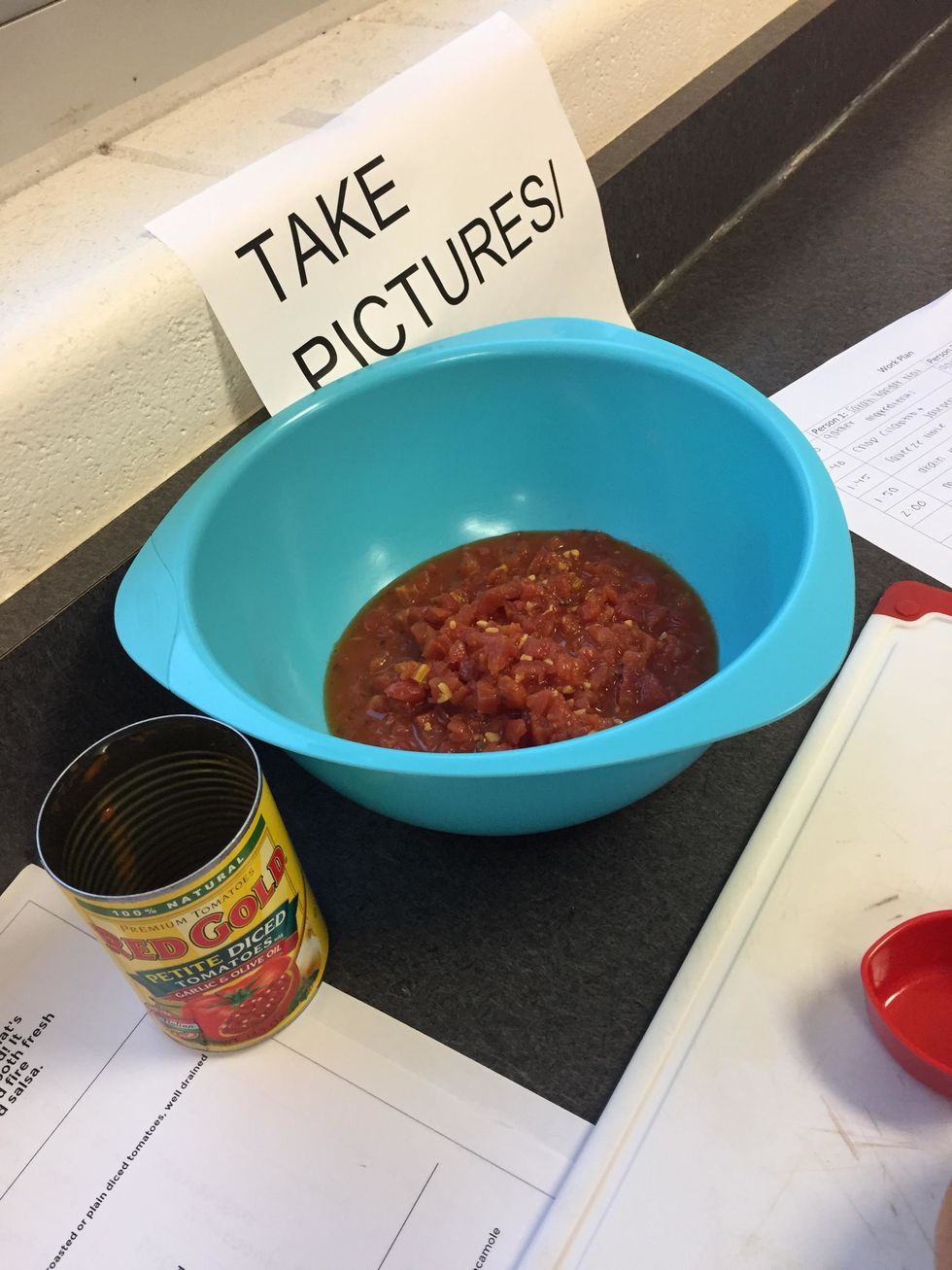 In a medium bowl place 1 can of plain diced tomatoes.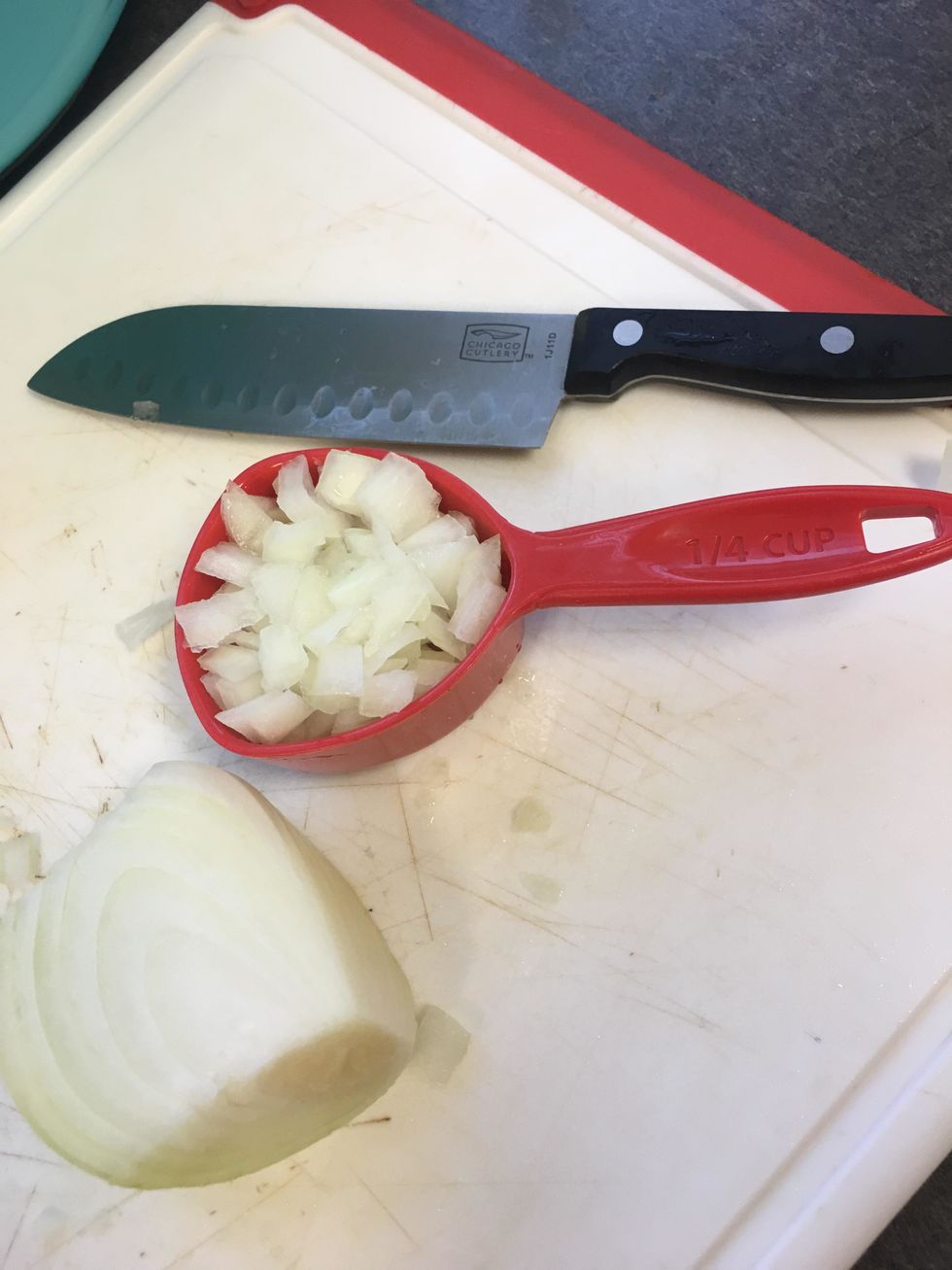 Next, chop up 1/4 cup of fresh onion.
Then chop up 2 tablespoons of fresh cilantro.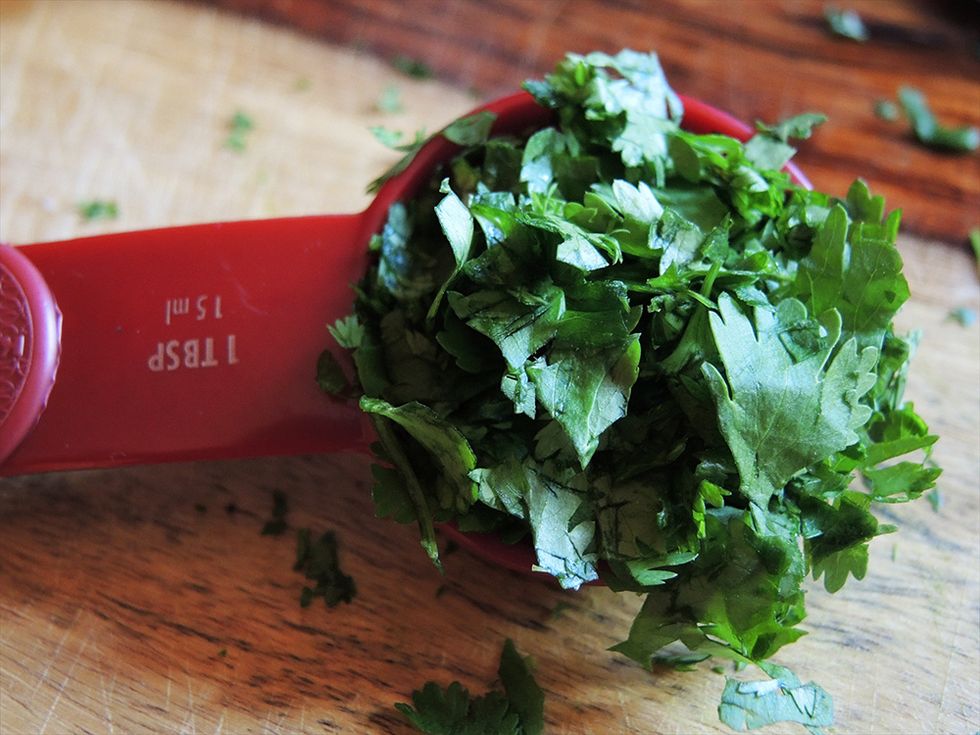 Add 2 tablespoons of the chopped fresh cilantro.
Add 1/4 teaspoon of coarse kosher salt/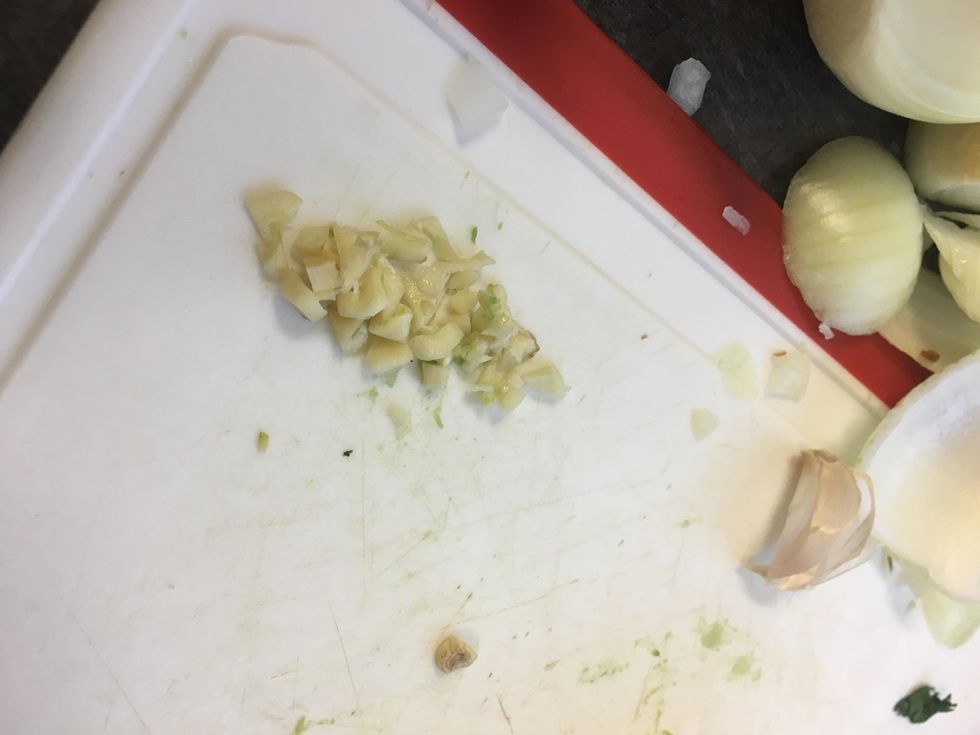 To continue, finely chop up one clove of garlic.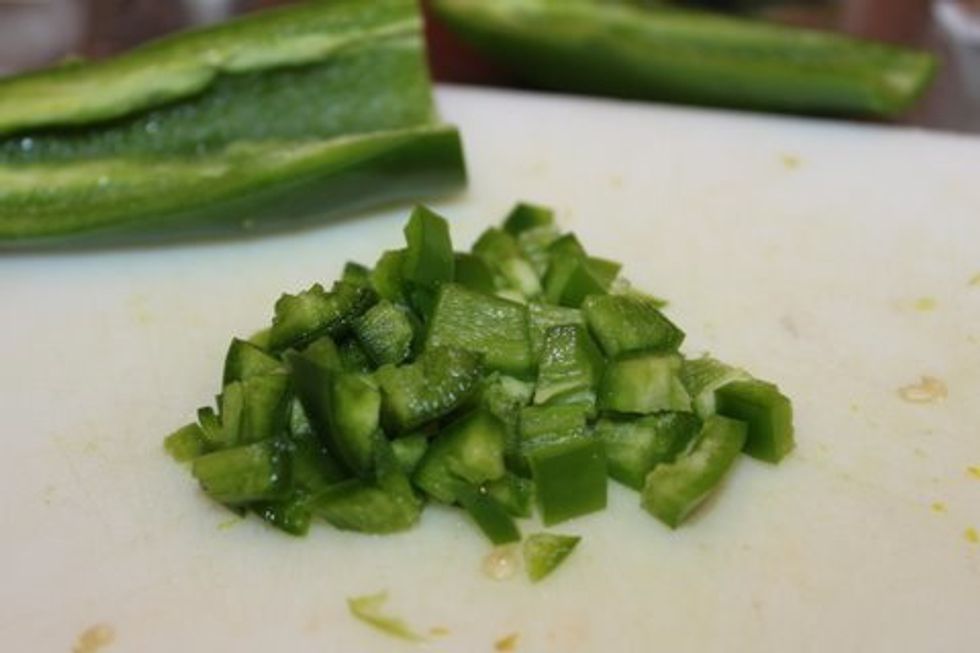 Next, seed and finely chop 1 small fresh jalapeno.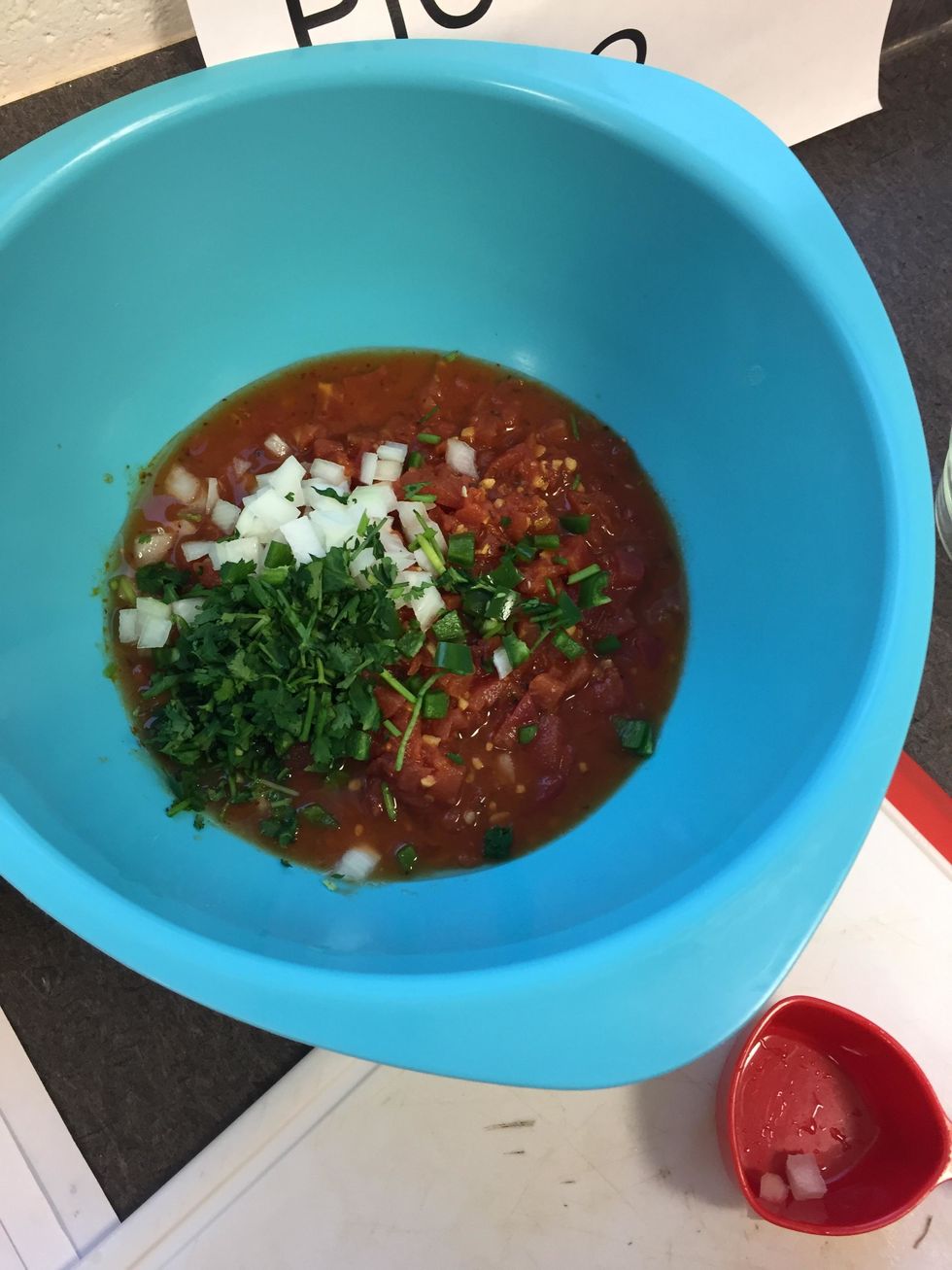 Place all salsa ingredients in the bowl with the diced tomatoes.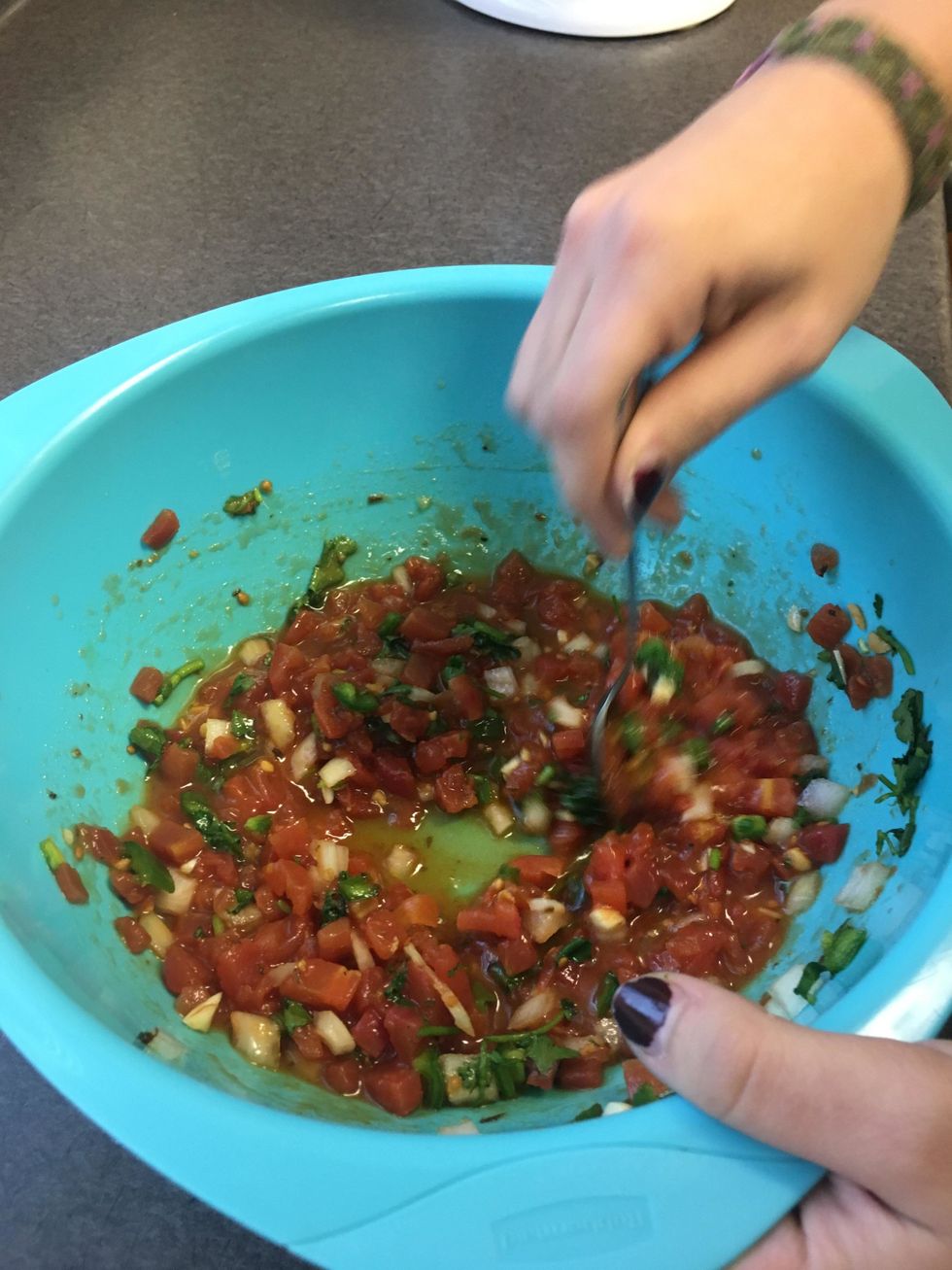 Mix salsa ingredients together.
Now it's time to start making the Guacamole!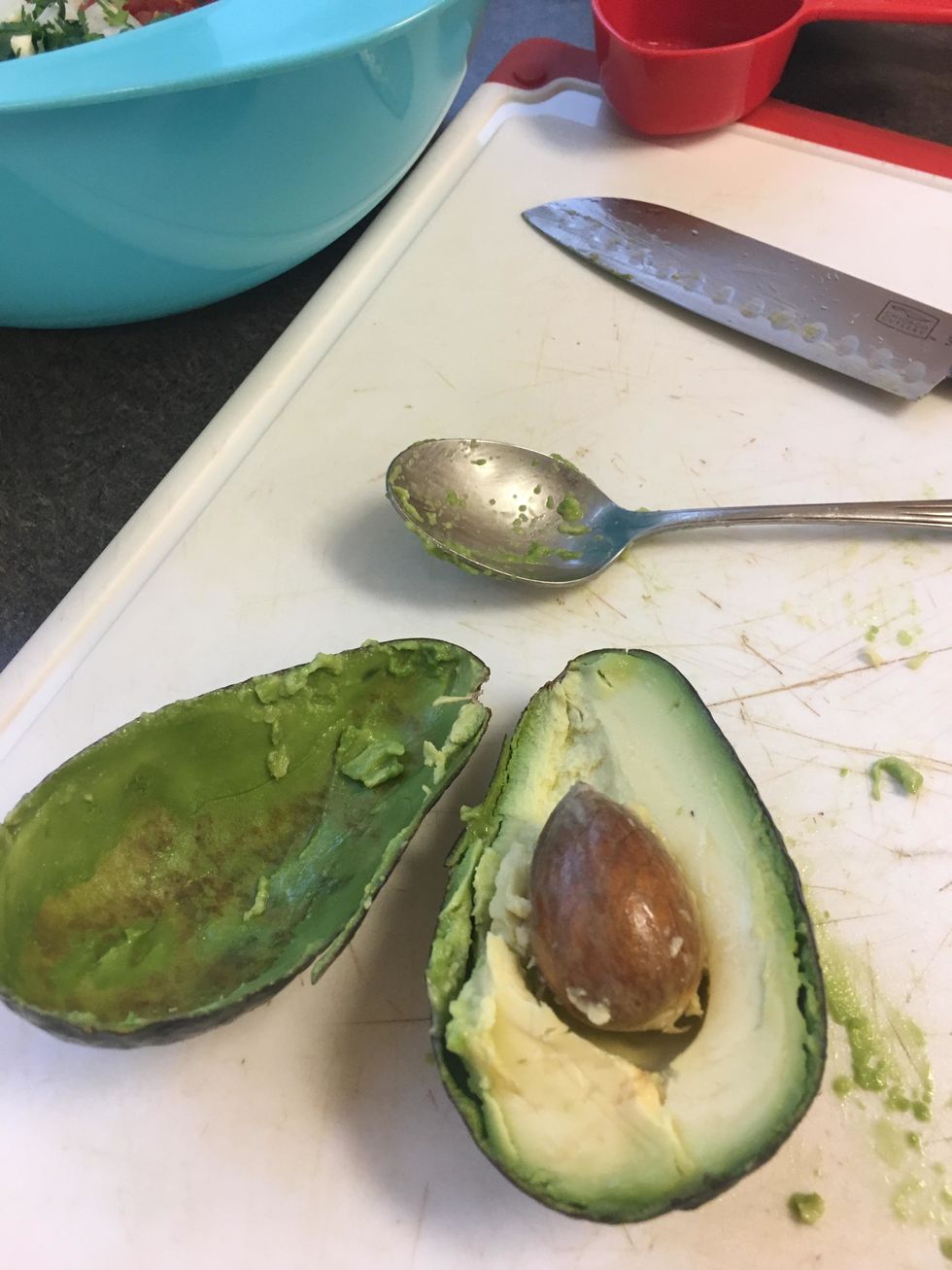 Pit, and peel 3 large ripe avacodos.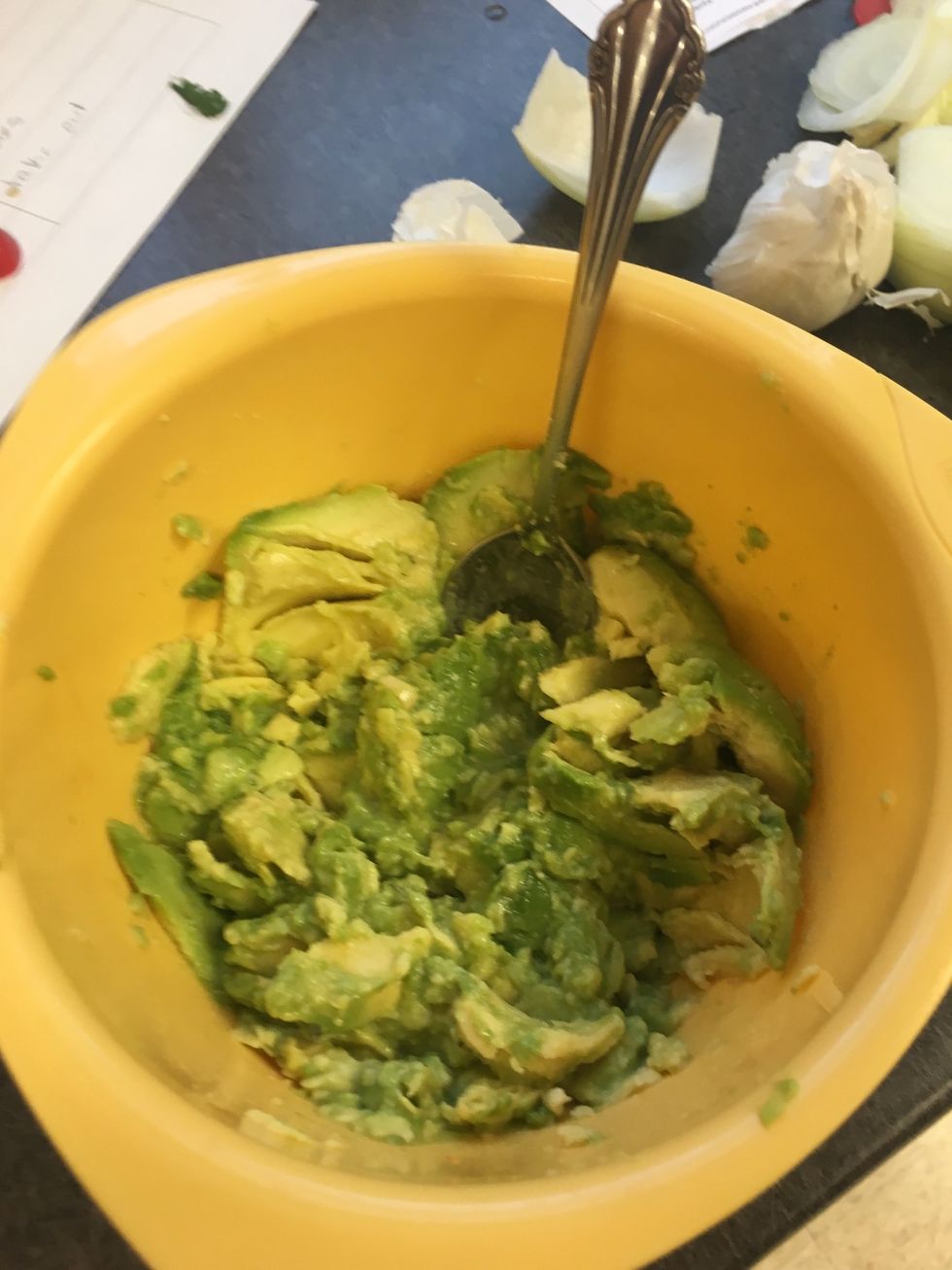 Coarsely mash avocados in a medium bowl.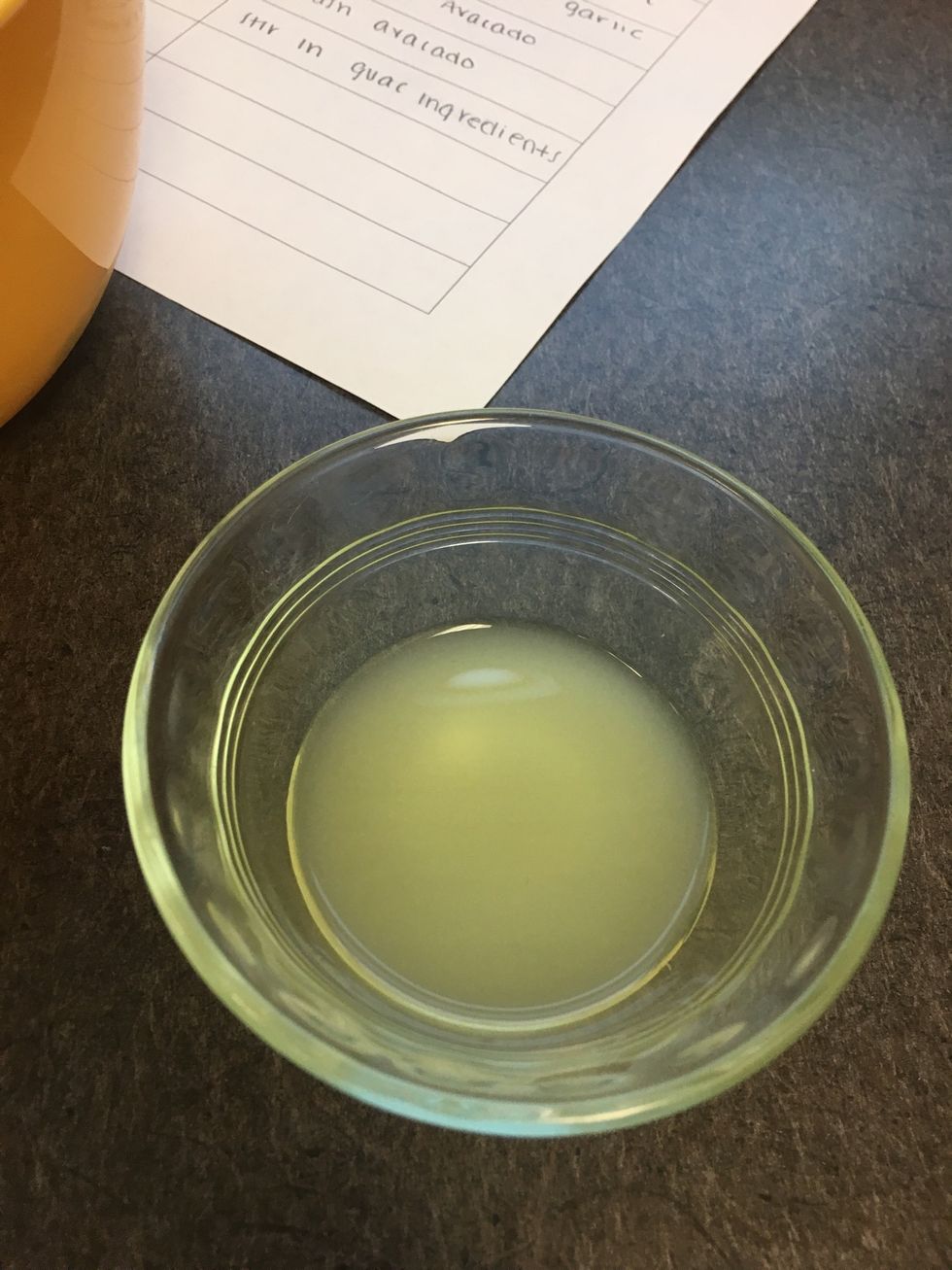 Next you need 2 tablespoons of fresh lime juice.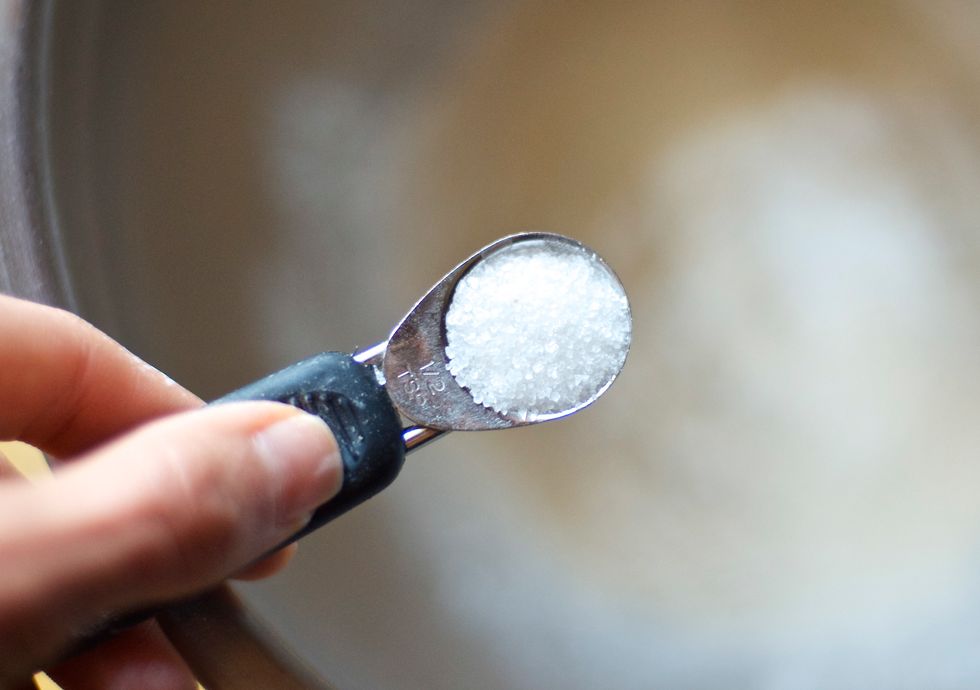 Add 1/2 teaspoon of coarse kosher salt.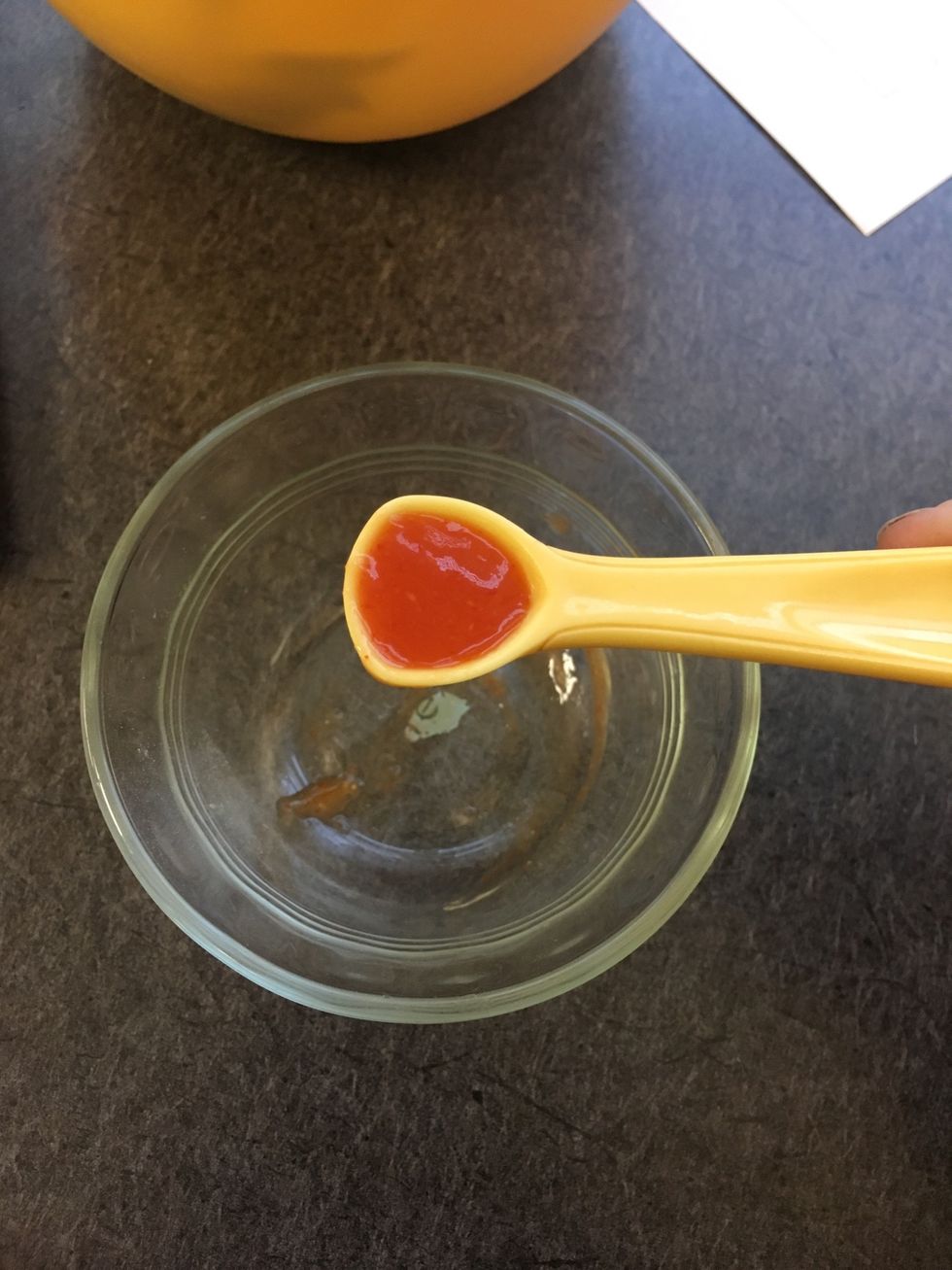 Add, 1/2 teaspoon of red pepper sauce.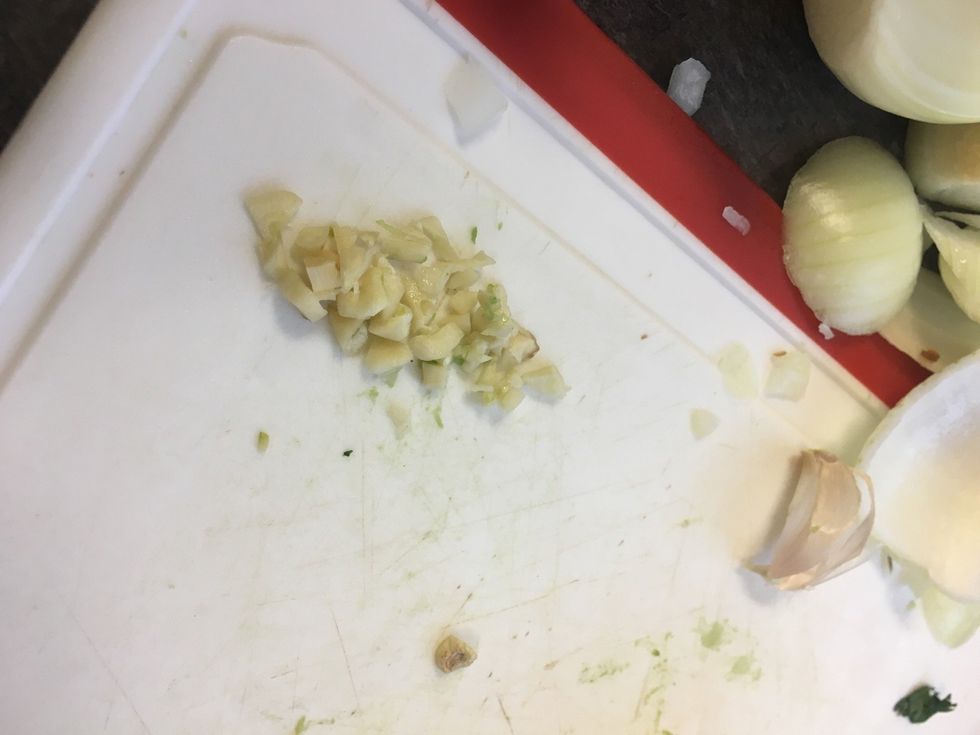 Finally, add 1 clove garlic, finely chopped.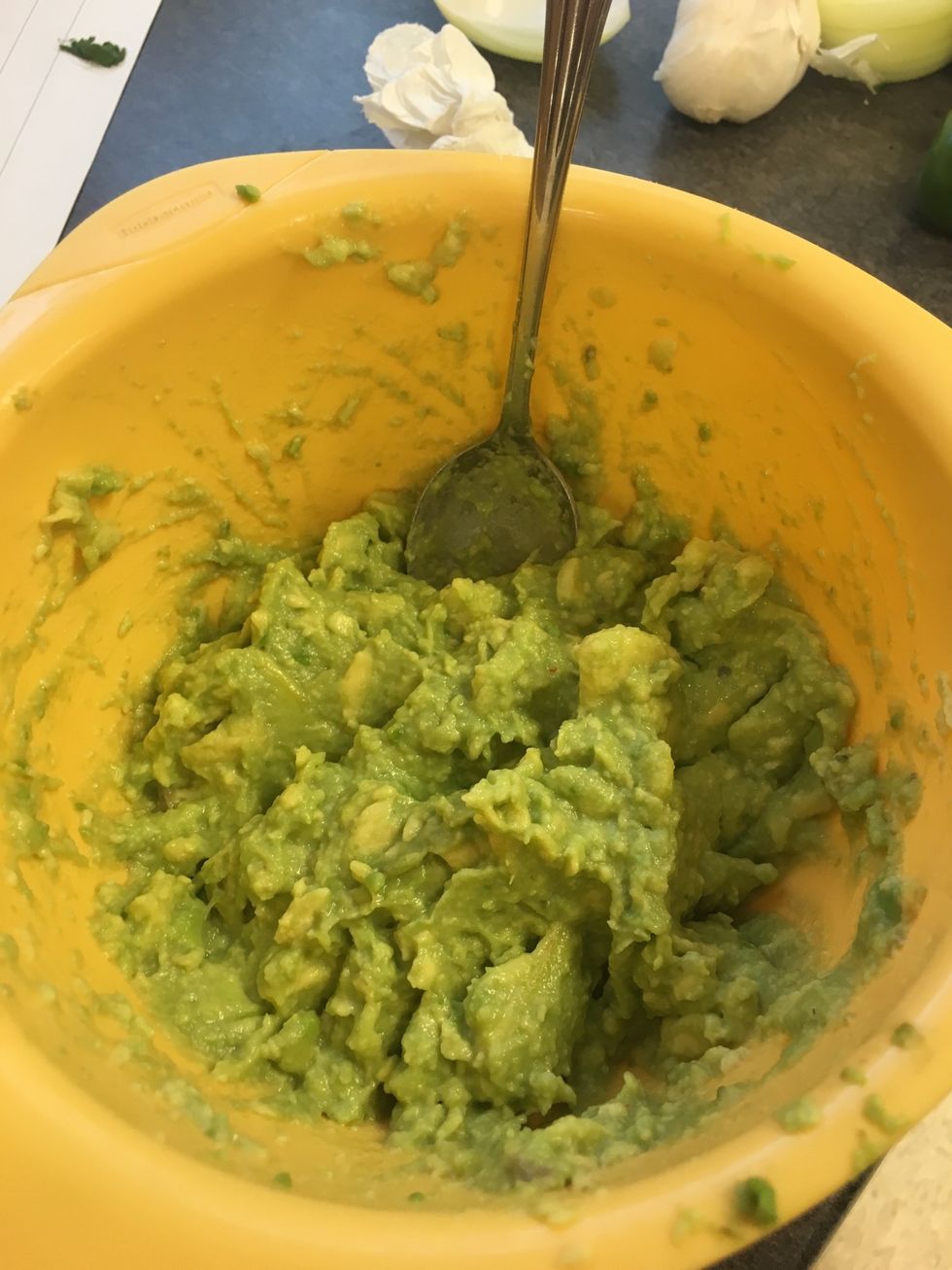 In the bowl, stir in the remaining guacamole ingredients.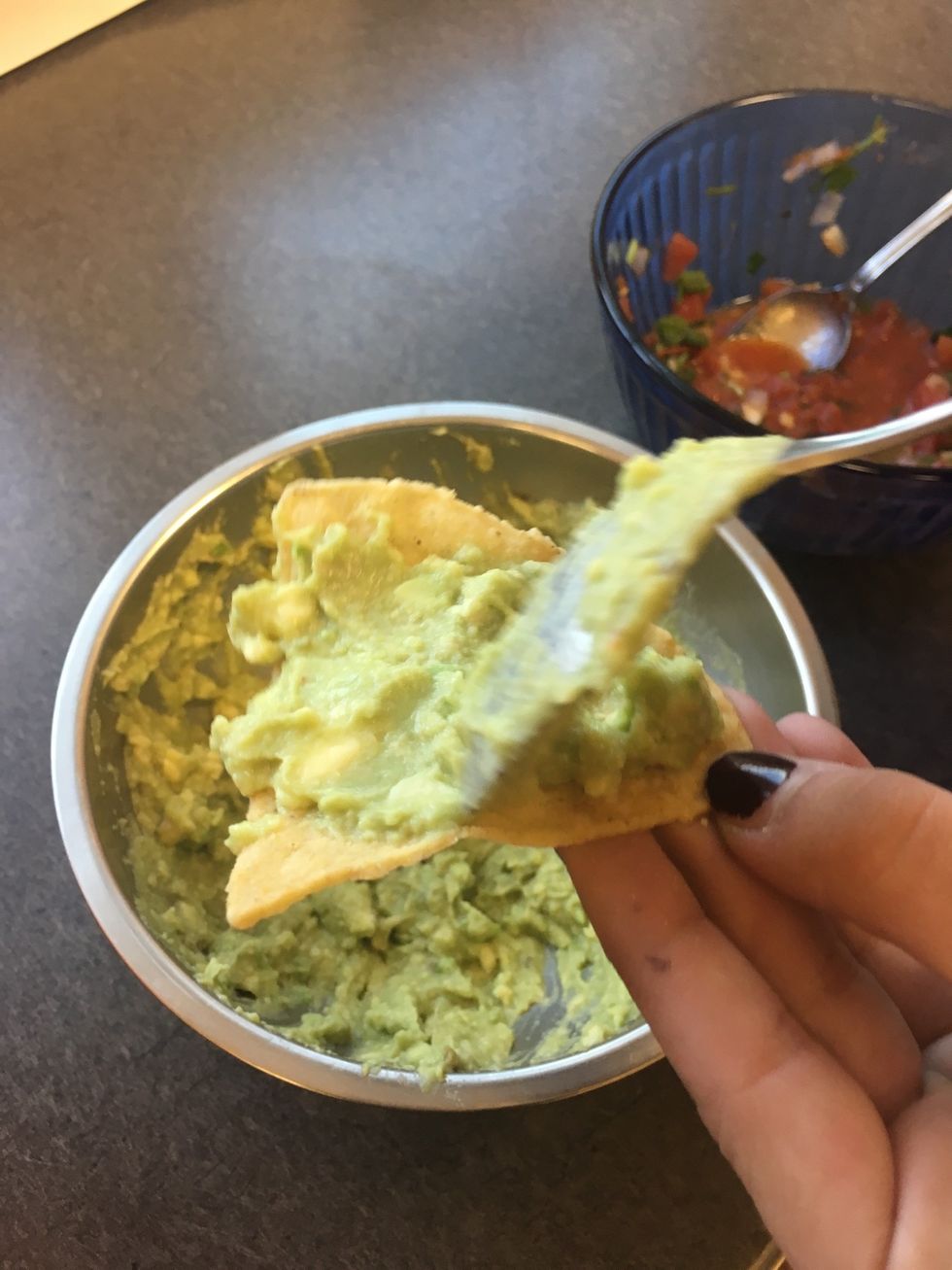 Place guacamole on a chip.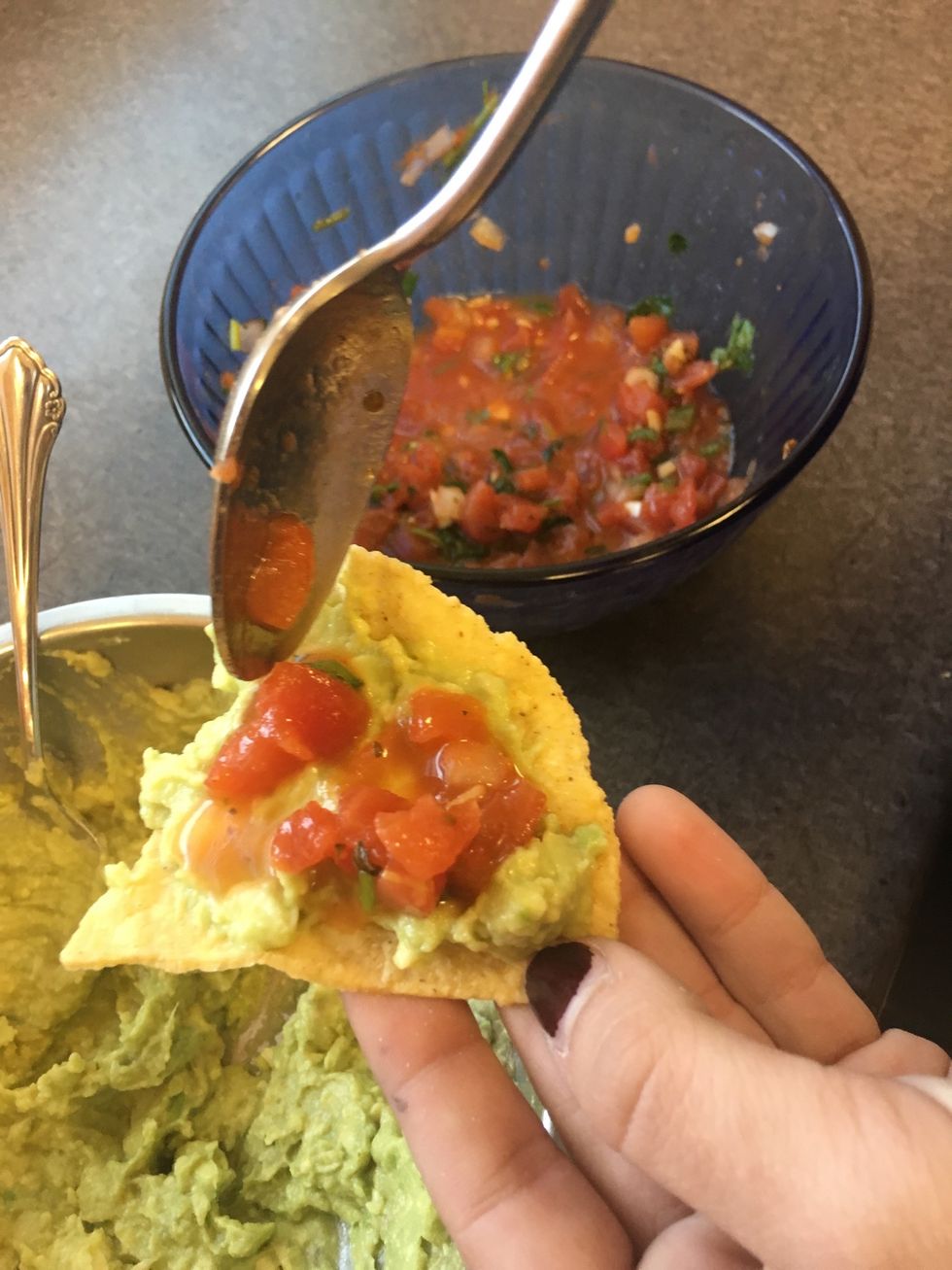 Then add the salsa onto the chip with the guacamole.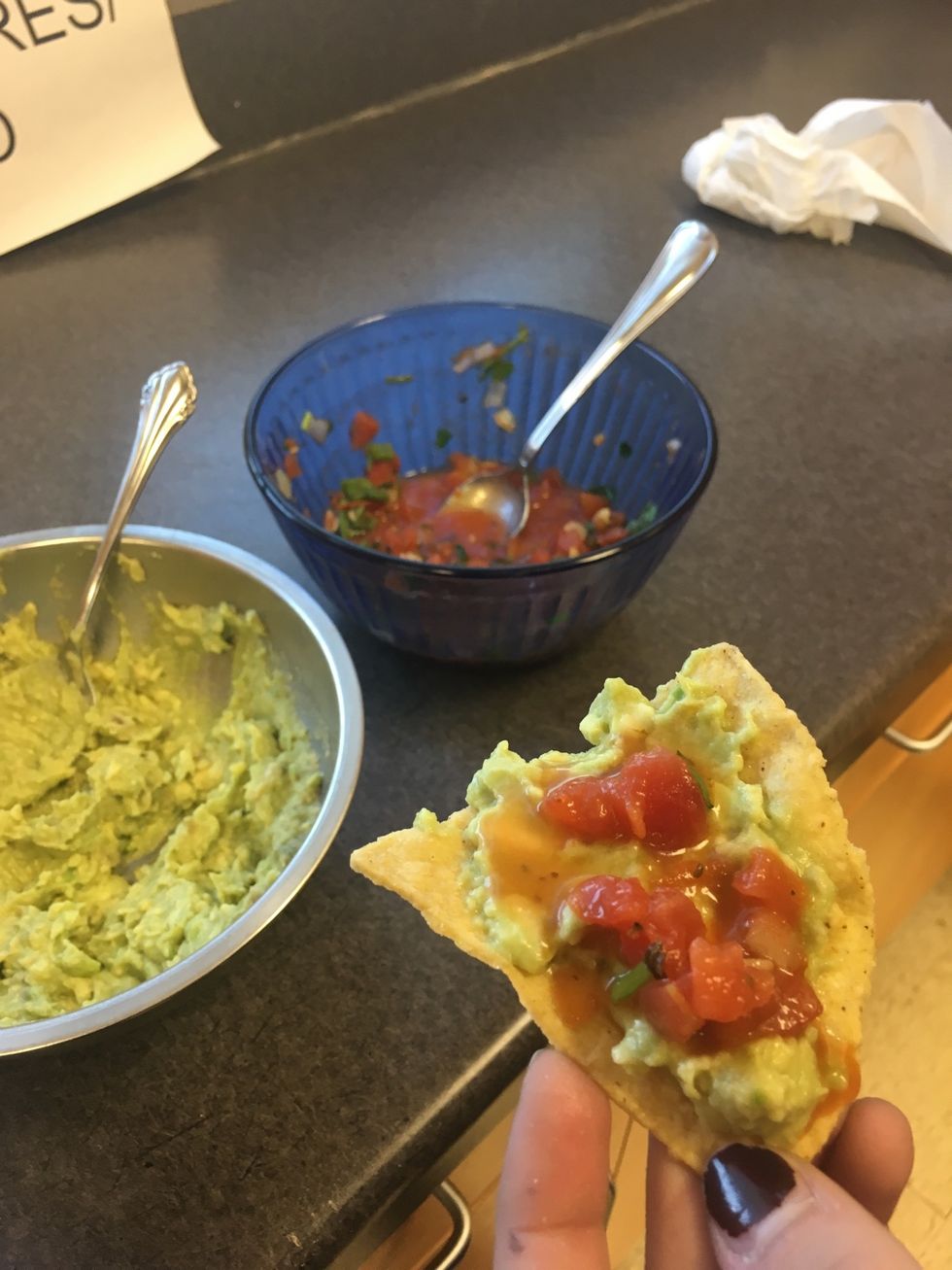 Bonappetit!
14.5oz Muir Glen plain diced tomatoes
1/4c Chopped onion
2.0Tbsp Chopped fresh cilantro
1/4tsp Coarse kosher salt
1.0 Clove garlic, finely chopped
1.0 Small fresh jalapeno chile, seeded, finely chopped
3.0 Ripe large avocados, pitted, peeled
2.0Tbsp fresh lime juice
1/2tsp coarse kosher salt
1/2tsp Red pepper sauce
1.0 Clove garlic, finely chopped