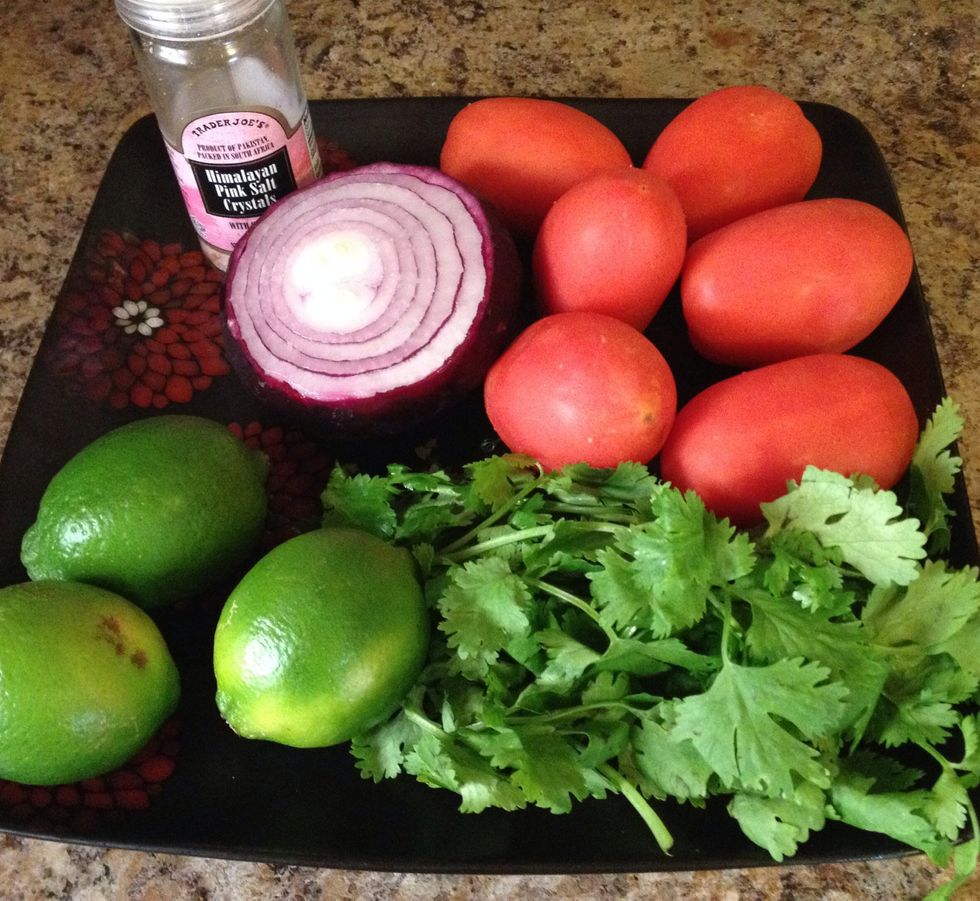 Gather your ingredients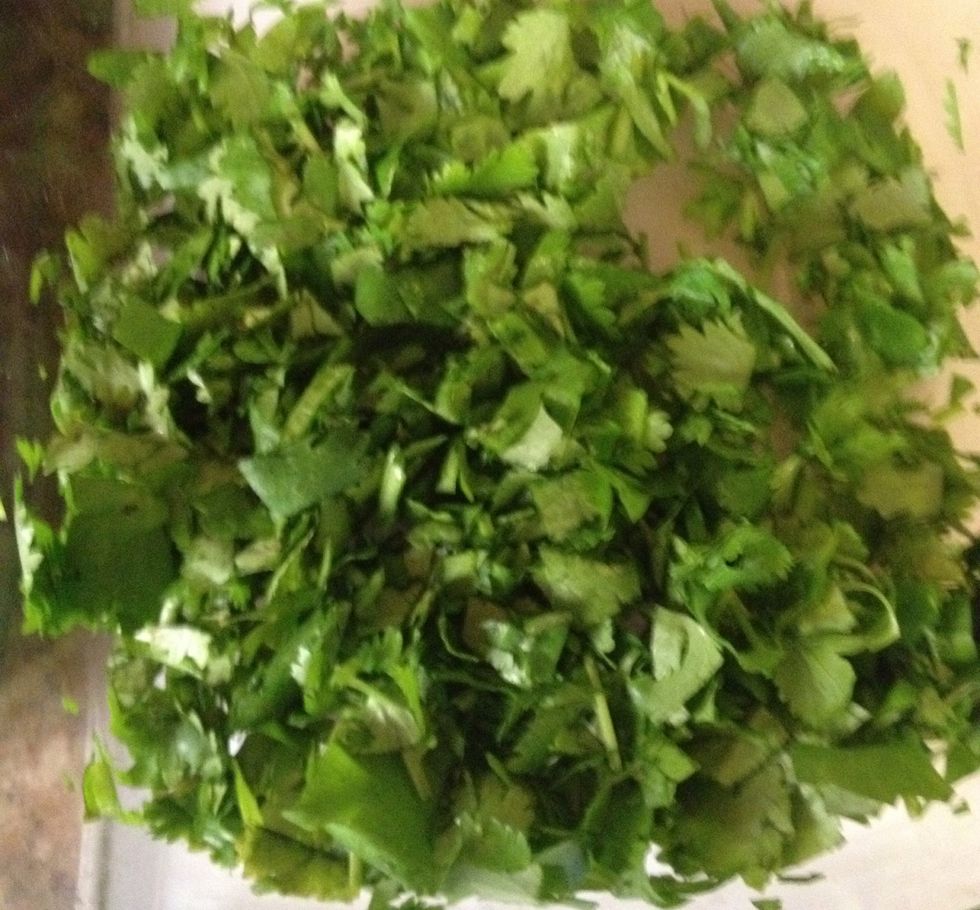 Chop cilantro in a bowl. I use kitchen shears. Remove any unwanted stem pieces
Dice tomatoes and salt. Add on top of cilantro
Chop onion and jalapeño and mince garlic (if using) and add to bowl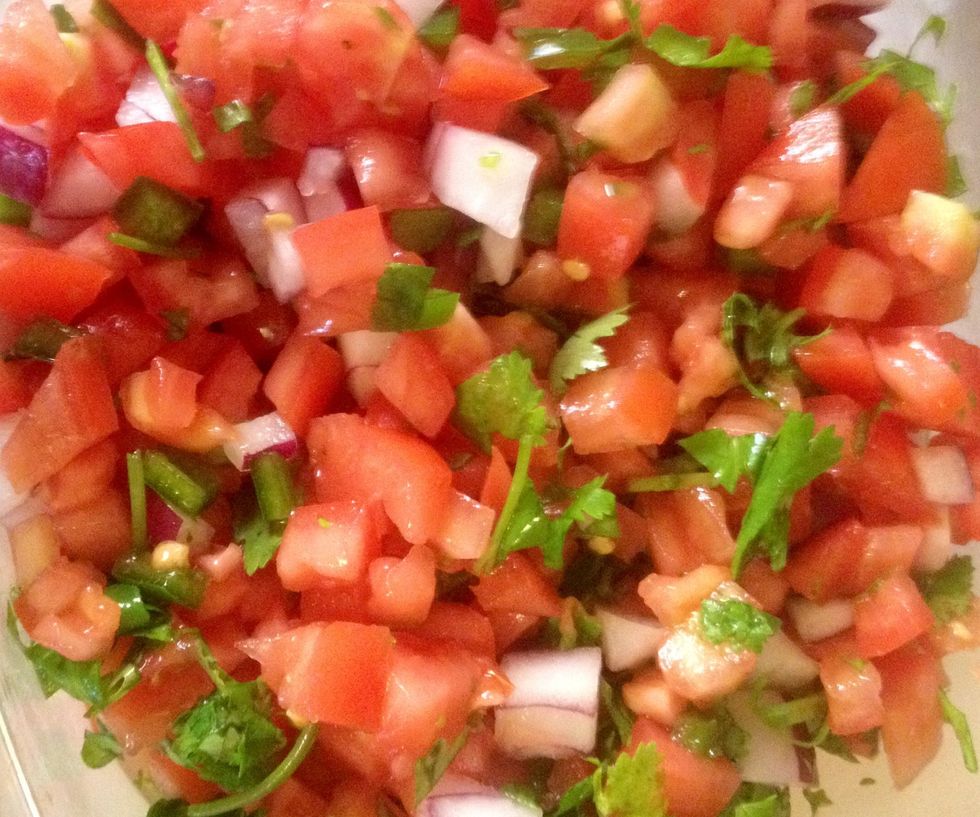 Juice limes into mixture, stir, chill and ENJOY!!! For more recipes and nutrition tips, follow me on Pinterest or Facebook.
Want more info on low-carb, clean eating? Follow Me On Facebook: www.facebook.com/MorphWithMichelle Or, join one of my monthly Clean Eating Classes: https://www.facebook.com/groups/MorphWithMe/
4-6 Roma Tomatoes
1/4 red onion, diced
1 bunch cilantro, chopped
1 fresh jalapeño, seeded and diced
Pink Himalayan Sea Salt
Juice of 2-3 fresh limes
1 clove minced garlic (optional)
Michelle Royale Vidal - Heromom
Certified Health and Nutrition Coach. Survivor of chronic illness. Learning to use food as medicine. Paying it forward by teaching others the same.