How to make salmon with pesto
A dish we often eat during the summer. Very easy to make!
22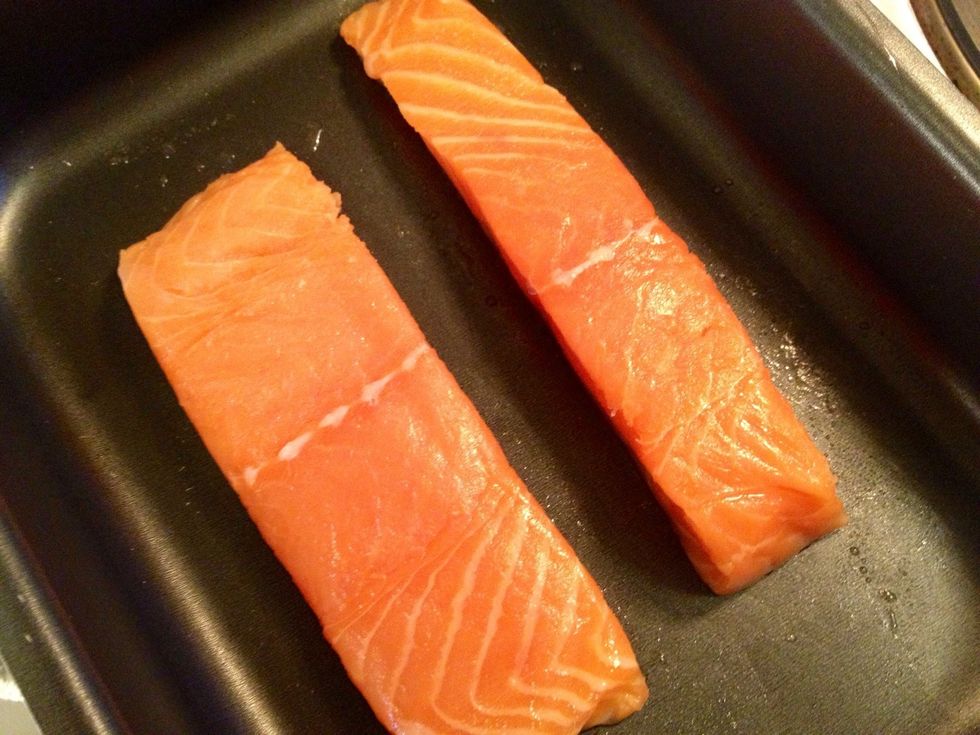 Place the salmon in an oven dish.
Cover each fillet with 1 tablespoon pesto.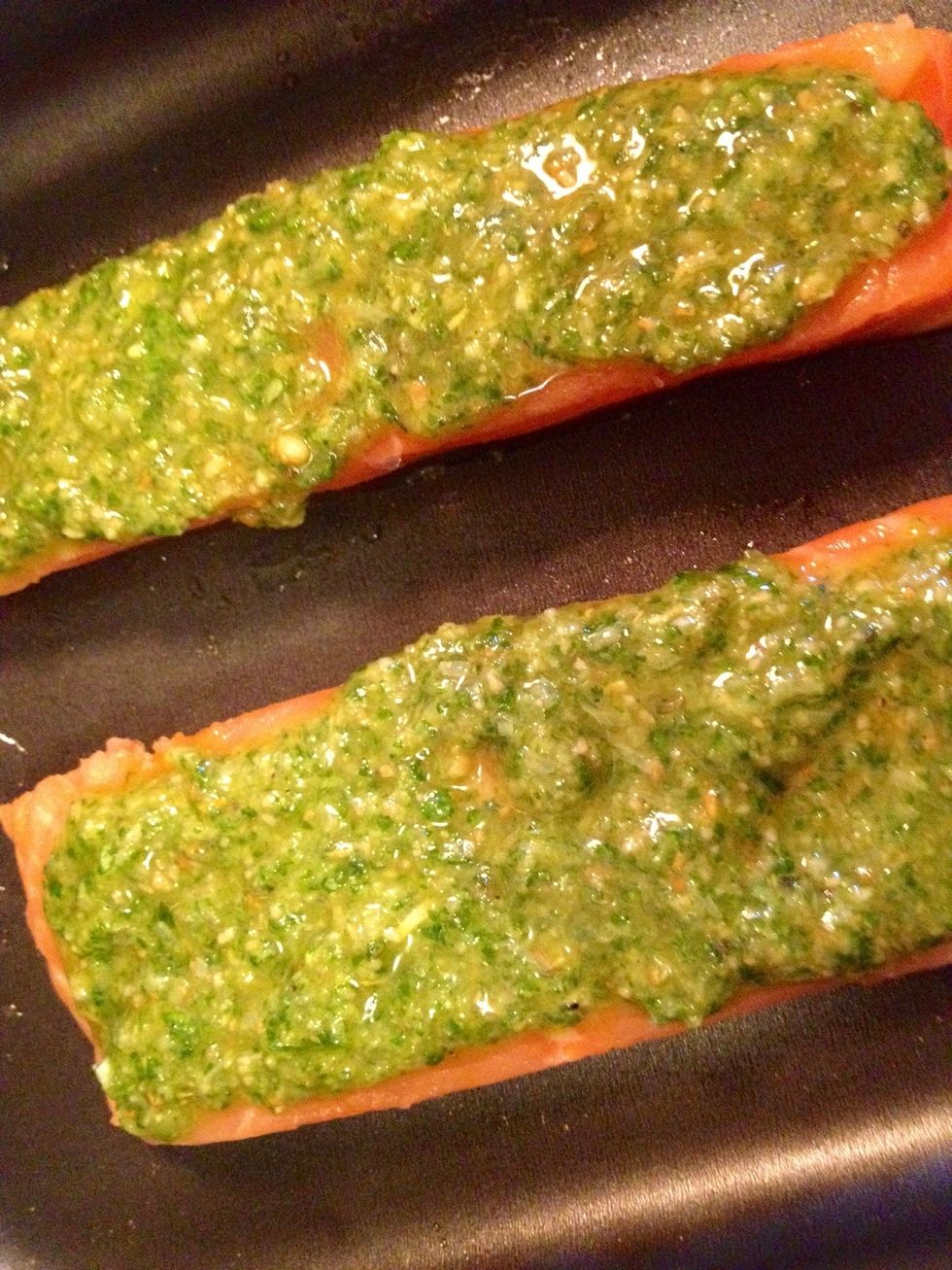 Like so. Sprinkle some salt on top.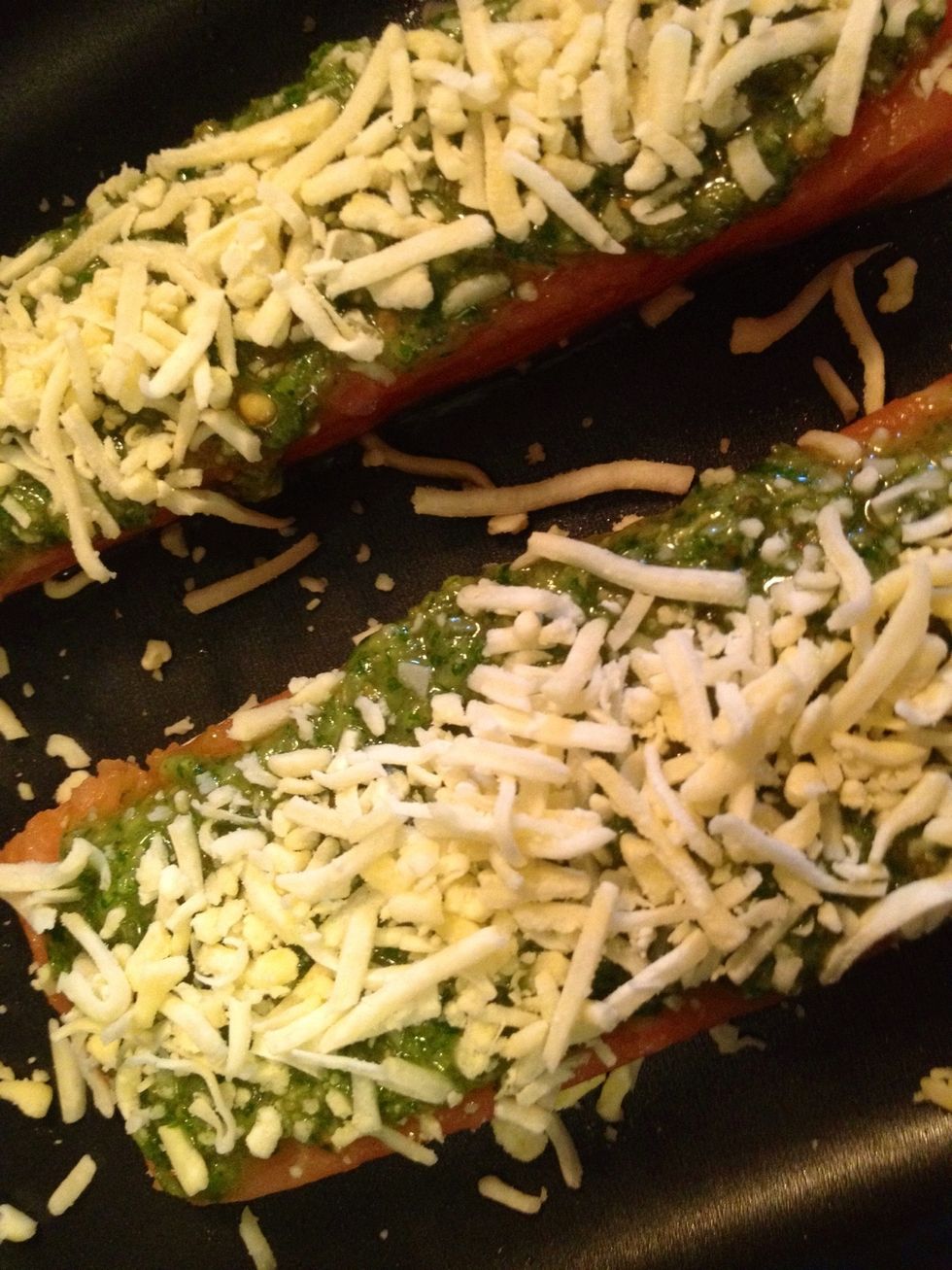 Add cheese on top. Cook at 225 degrees C for about 12 minutes depending on how thick the fillets are. If you prefer a lower temperature that's fine but then it needs a few extra minutes.
Serve with salad and or boiled potatoes.
600.0g Salmon (4 fillets)
6.0Tbsp Pesto ( preferably homemade)
1.0pch Salt
1.0pch Black pepper
100.0g Grated cheese
Karin Siöö
Lives in Sweden. Gets inspiration from trips, blogs & international students I meet at work.