Turn on the oven, at 200 degrees C.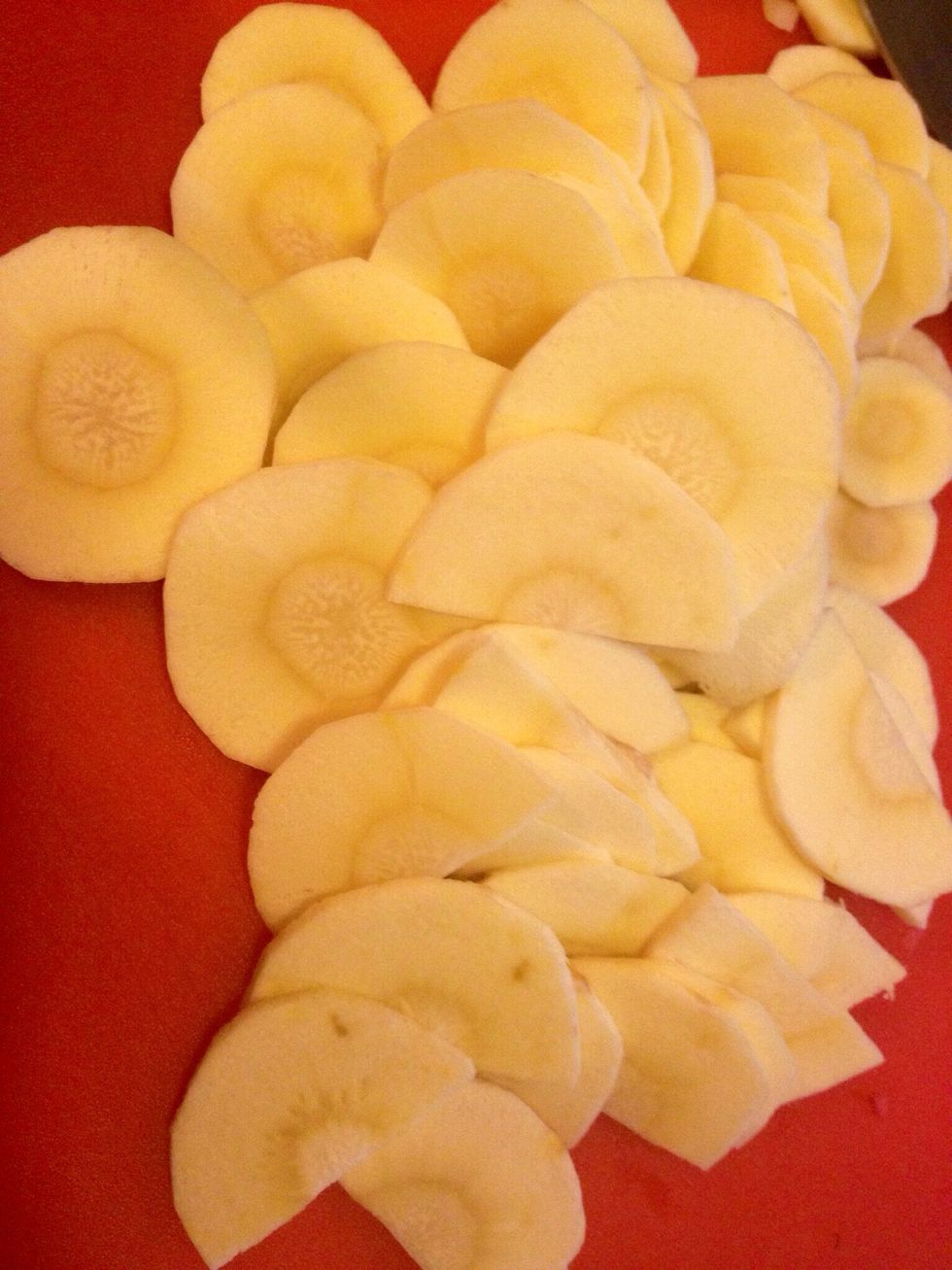 Chop the parsnip.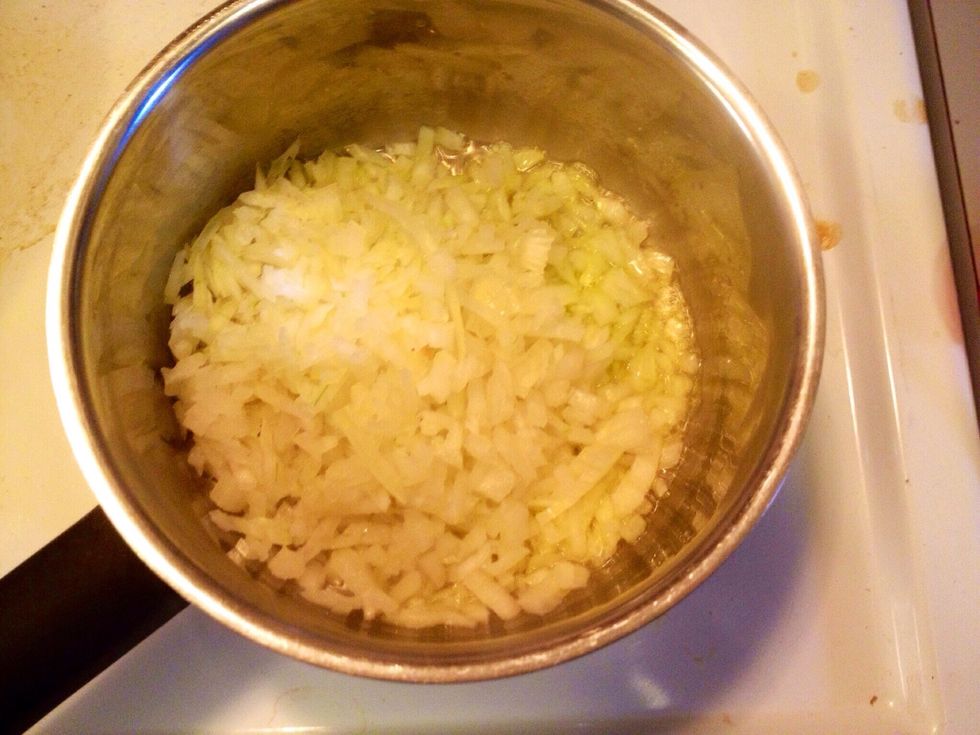 Soften the onion in some olive oil.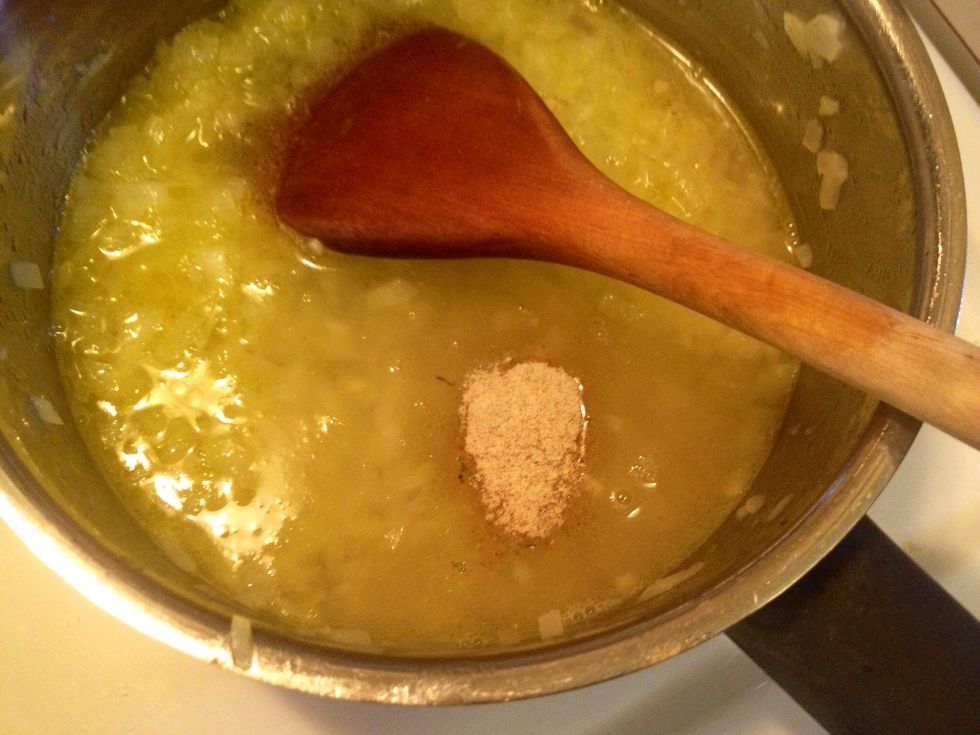 Add water and stock cube/powder.
Stir.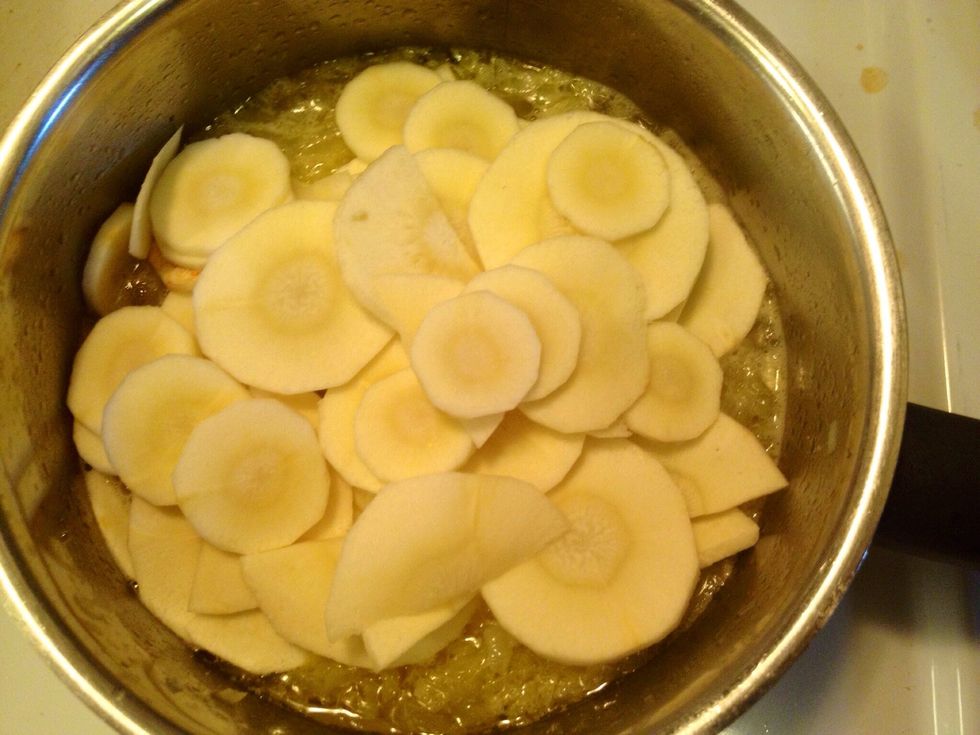 Add the parsnip to the sauce base. Boil until the chopped parsnip is soft.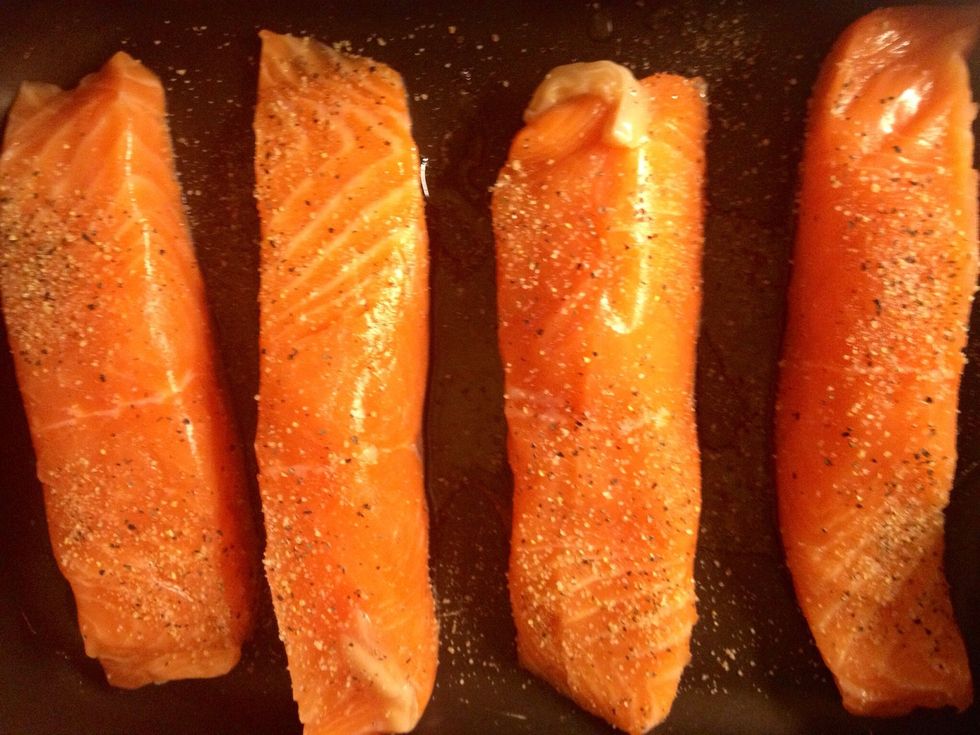 Dust some salt and lemon pepper on top of the salmon fillets. Cook the fillets for 15 minutes.
Prepare whatever you want in the salad.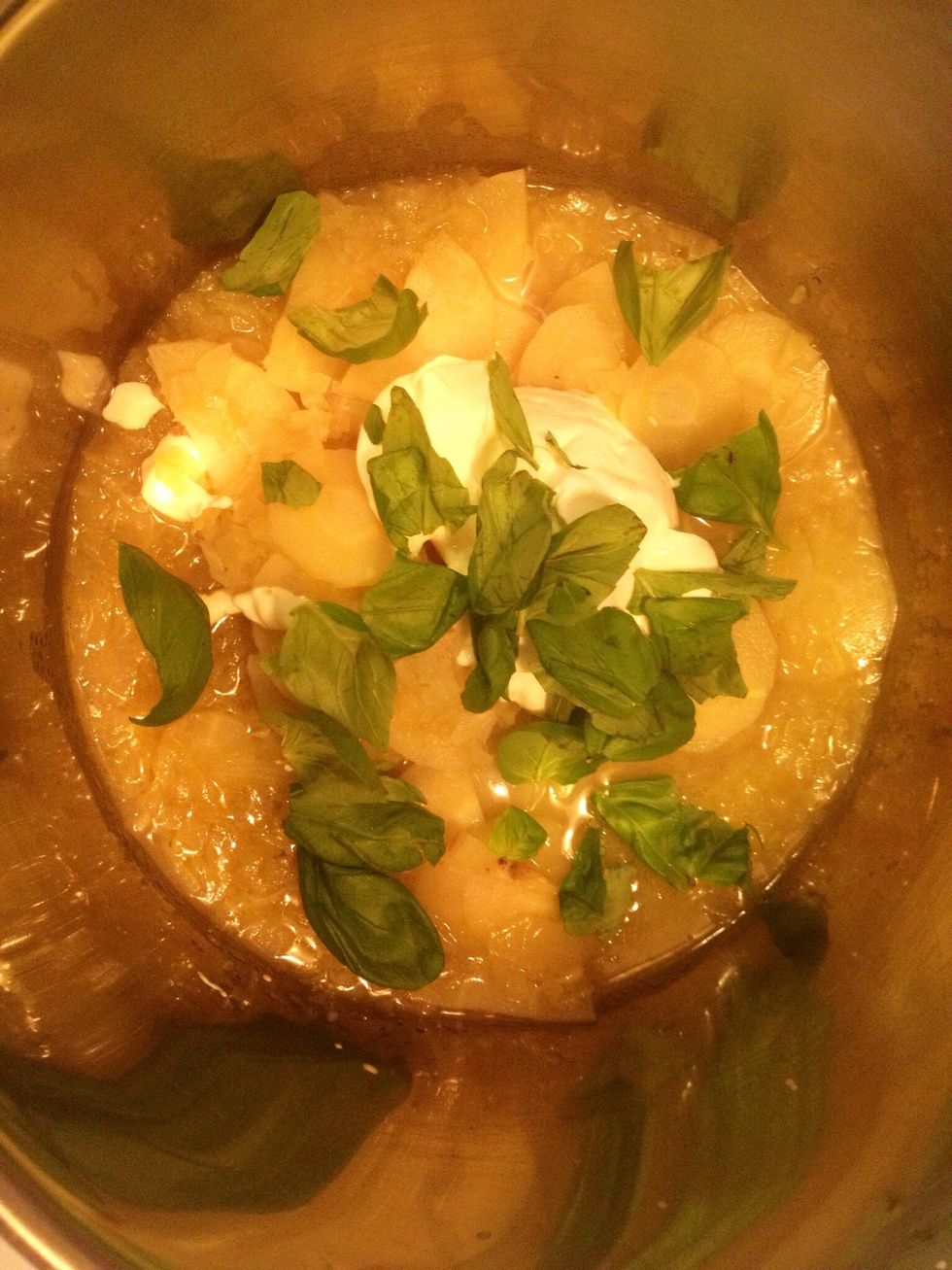 When the parsnip is soft, add creme fraiche and basil to the sauce.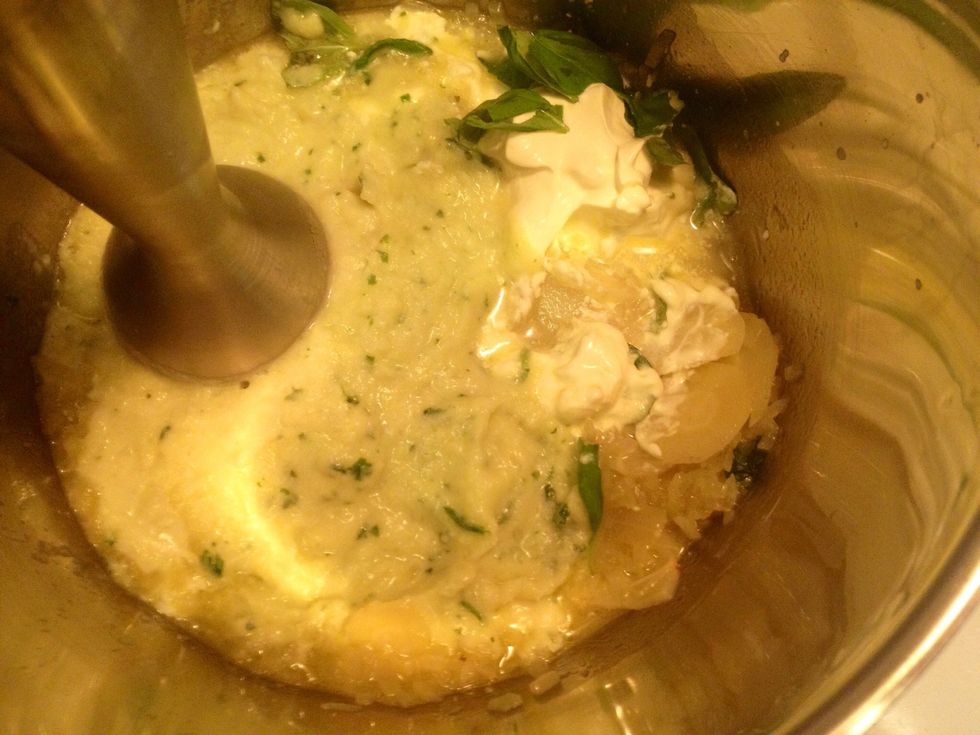 Use your hand mixer to blend the ingredients.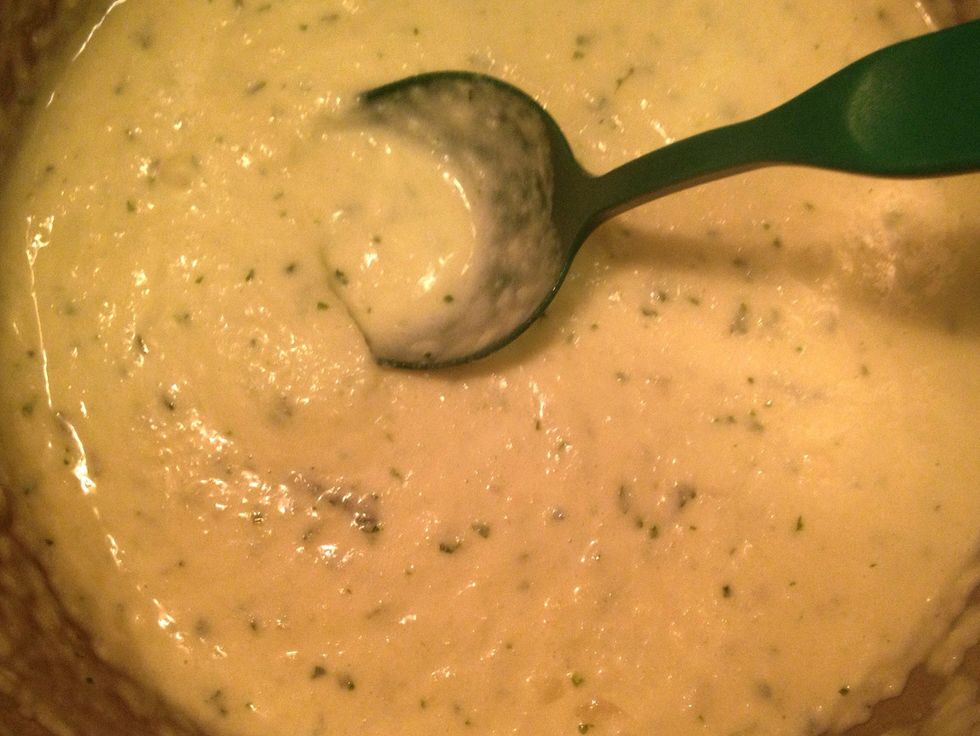 As you can see mine turned out a bit thick. I added some more broth and then it was ready to serve!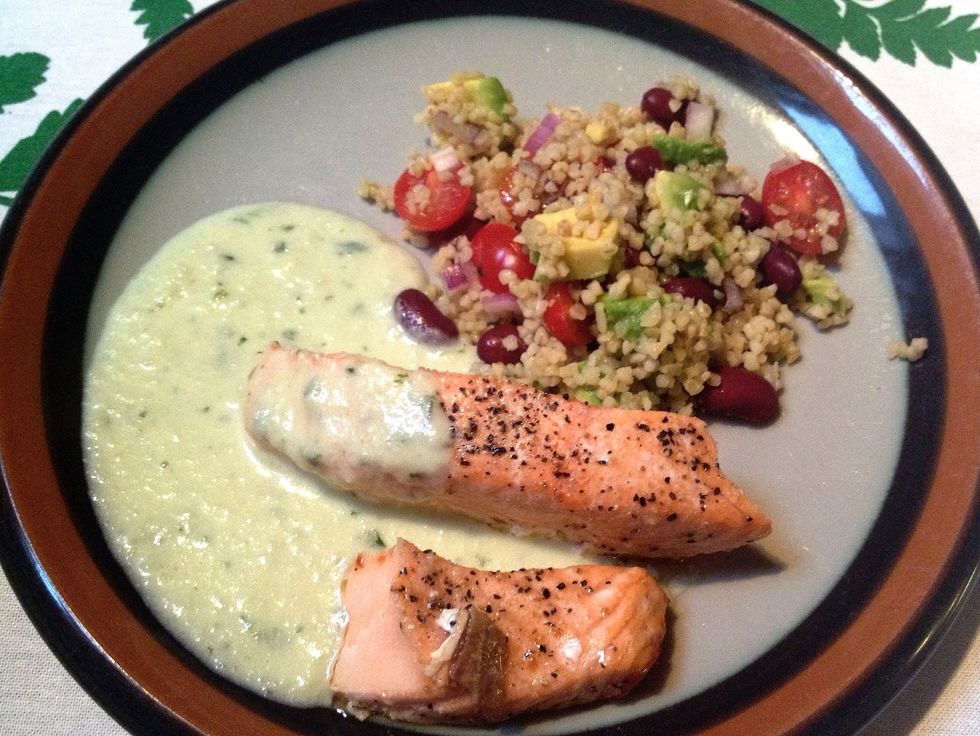 It doesn't look like it's something special but the sauce is fabulous!
600.0g Salmon
0.0tsp Salt
0.0tsp Lemon pepper or similar
0.0Tbsp Olive oil
200.0ml Bulgur
0.0 Stock cube (veggie)
0.0tsp Olive oil
0.0 Red onion
1.0 Avocado
250.0g Cherry tomatoes
0.0Tbsp Olive oil
0.0tsp Rock salt
1.0pch Black pepper
1.0 Onion
0.0Tbsp Olive oil
1.0 Parsnip
200.0ml Water
0.0 Stock cube (veggie)
100.0ml Chopped fresh basil
100.0ml Creme fraiche
1.0pch Salt
1.0pch White pepper
Karin Siöö
Lives in Sweden. Gets inspiration from trips, blogs & international students I meet at work.