"Gravlax is a Nordic dish consisting of raw salmon, cured in salt, sugar, and dill. Gravlax is usually served as an appetizer." Wikipedia
9
Gravlax was made by fishermen who salted the salmon and lightly fermented it by burying it in the sand. Gravlax comes from the Scandinavian word grav="grave" and lax= "salmon" Gravlax= "buried salmon"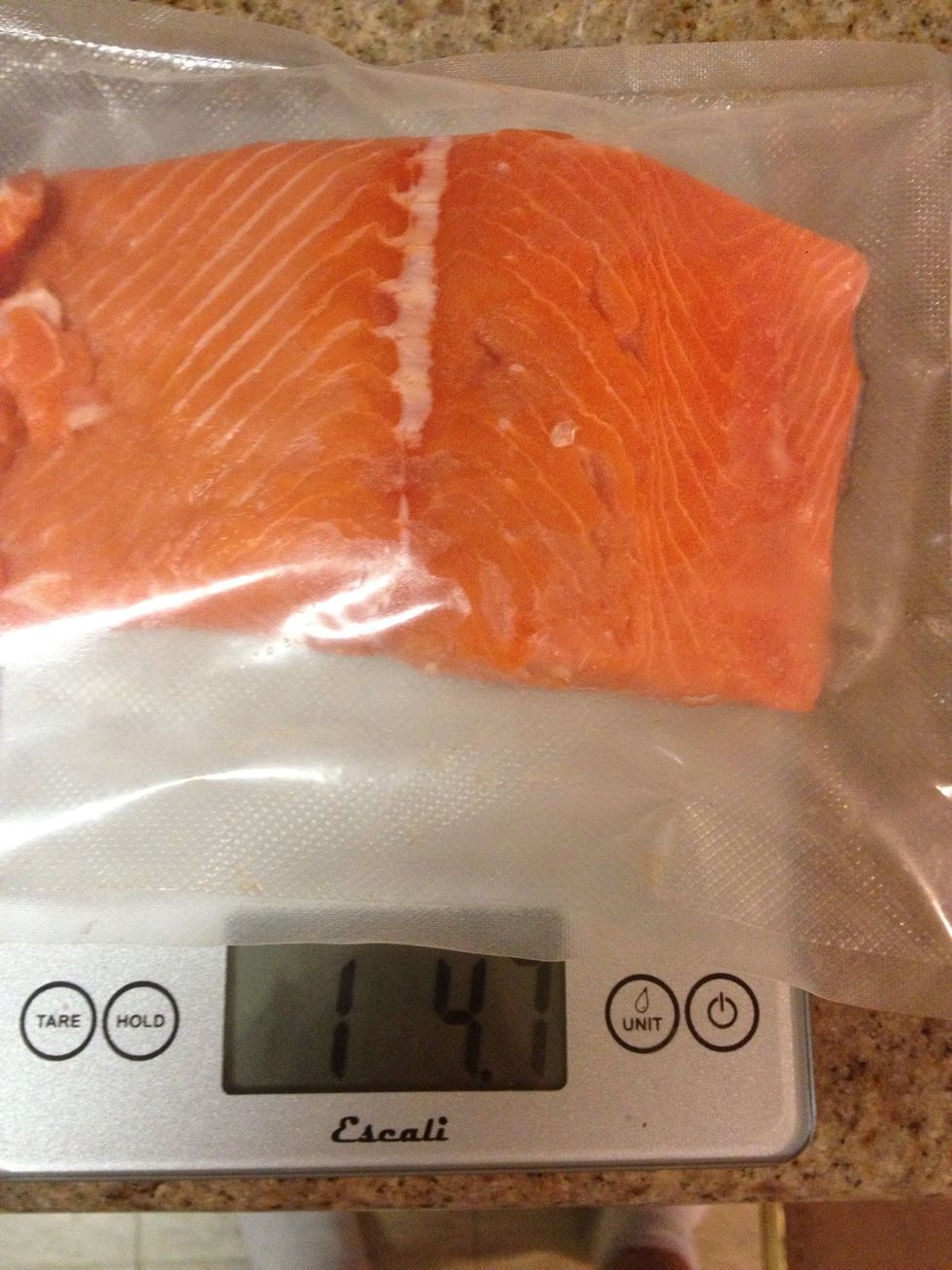 It's good to have friends that can fish. Salmon out of Half Moon Bay 1.5 lbs. Try to purchase the best salmon possible for this recipe, if you have a compromised immune system freeze salmon for 48 hrs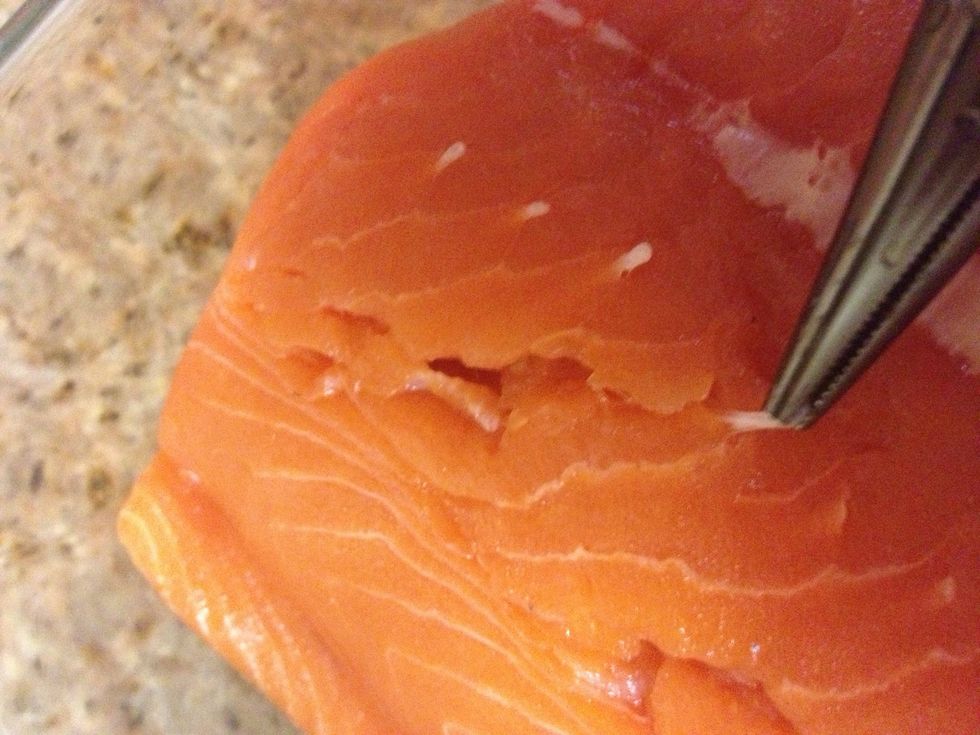 Prep the salmon if needed: Needle nose pliers work well to remove bones, leave the skin on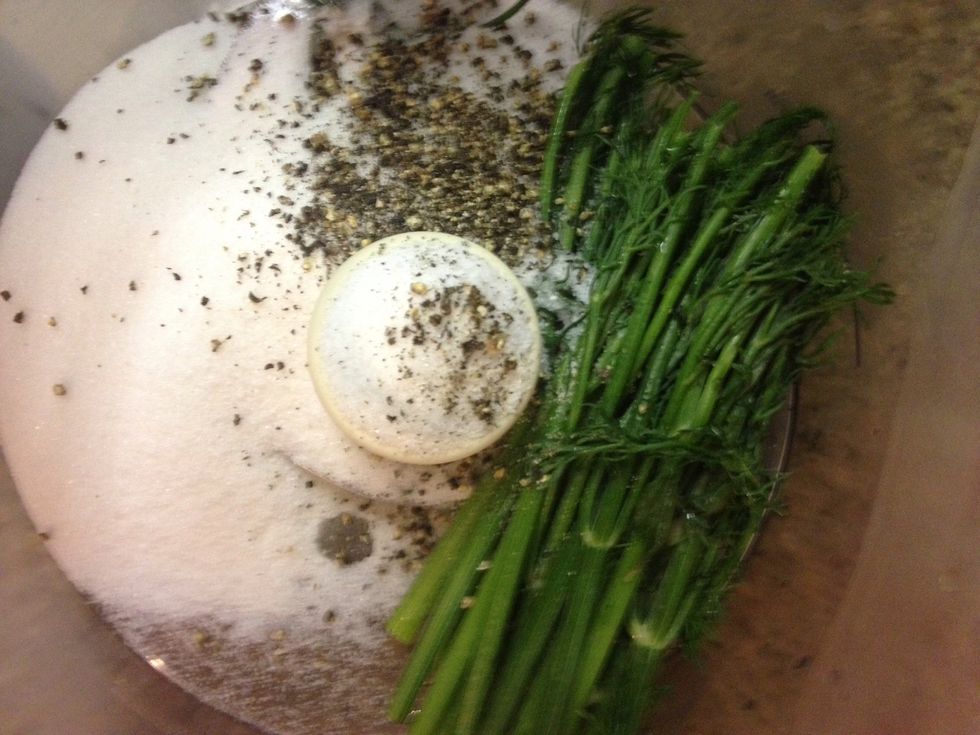 Add to food processor: 1/4 cup Sugar, 3.5 tbsp salt, 1/2 tsp Pepper, Bunch of dill stems -Save the dill fronds for dressing and garnish.
Pulse until finely chopped.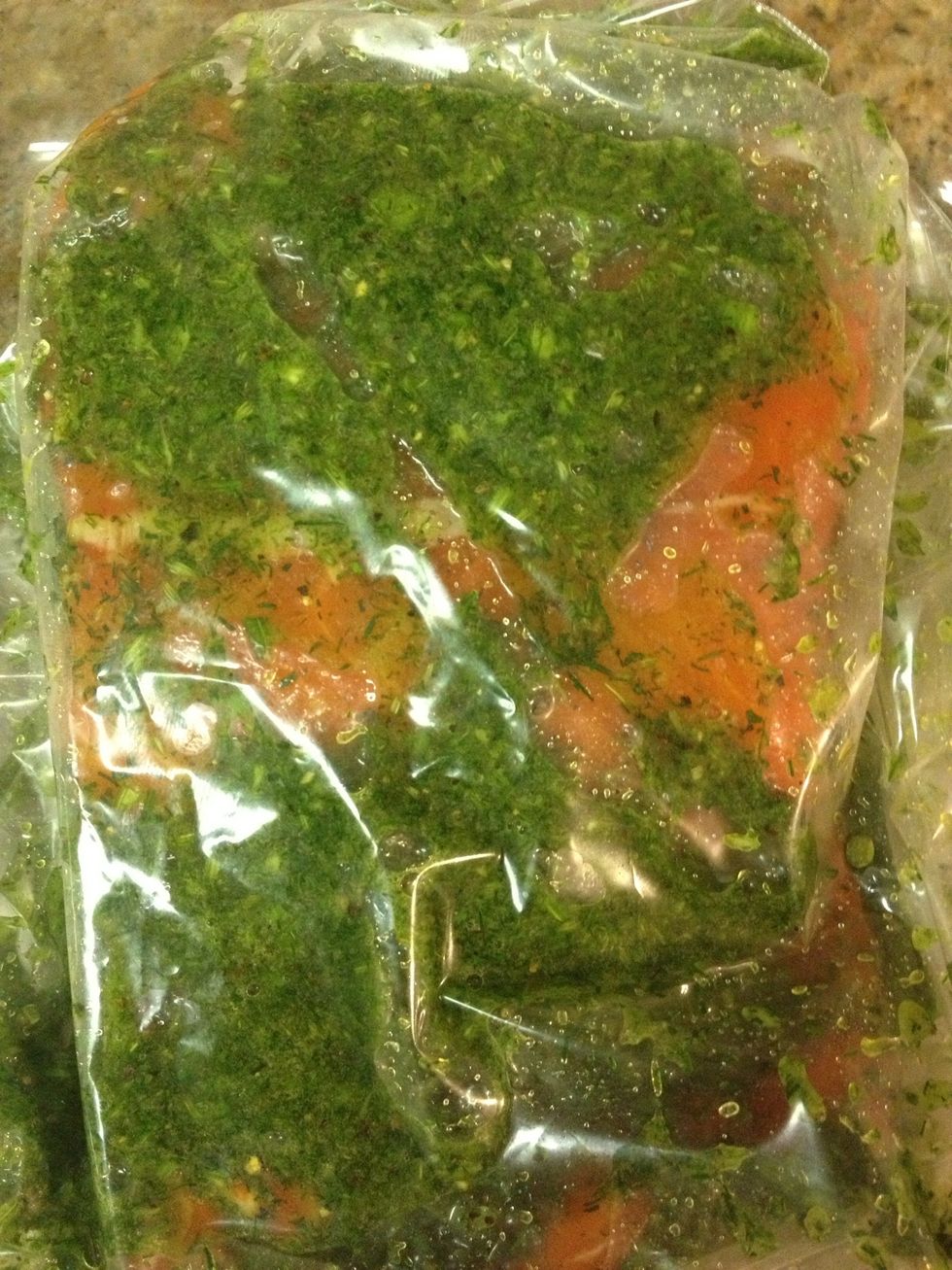 Put fish in a bag and coat in curing mix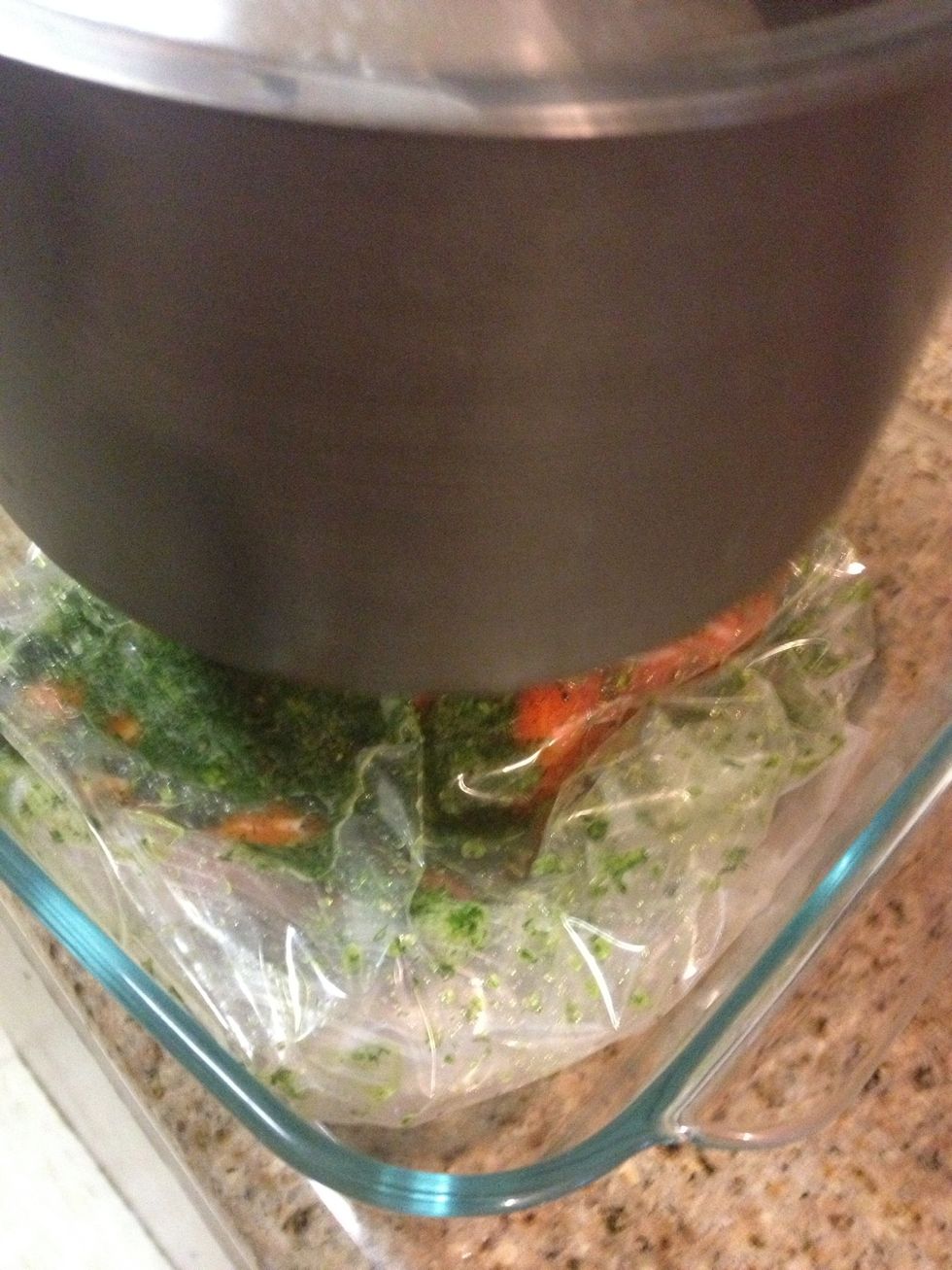 Put bag in a flat dish and add a heavy weight that covers the whole fish. I'm using a a heavy pot filled with water. Every 12 hours flip the fish and after 72 hours your good to go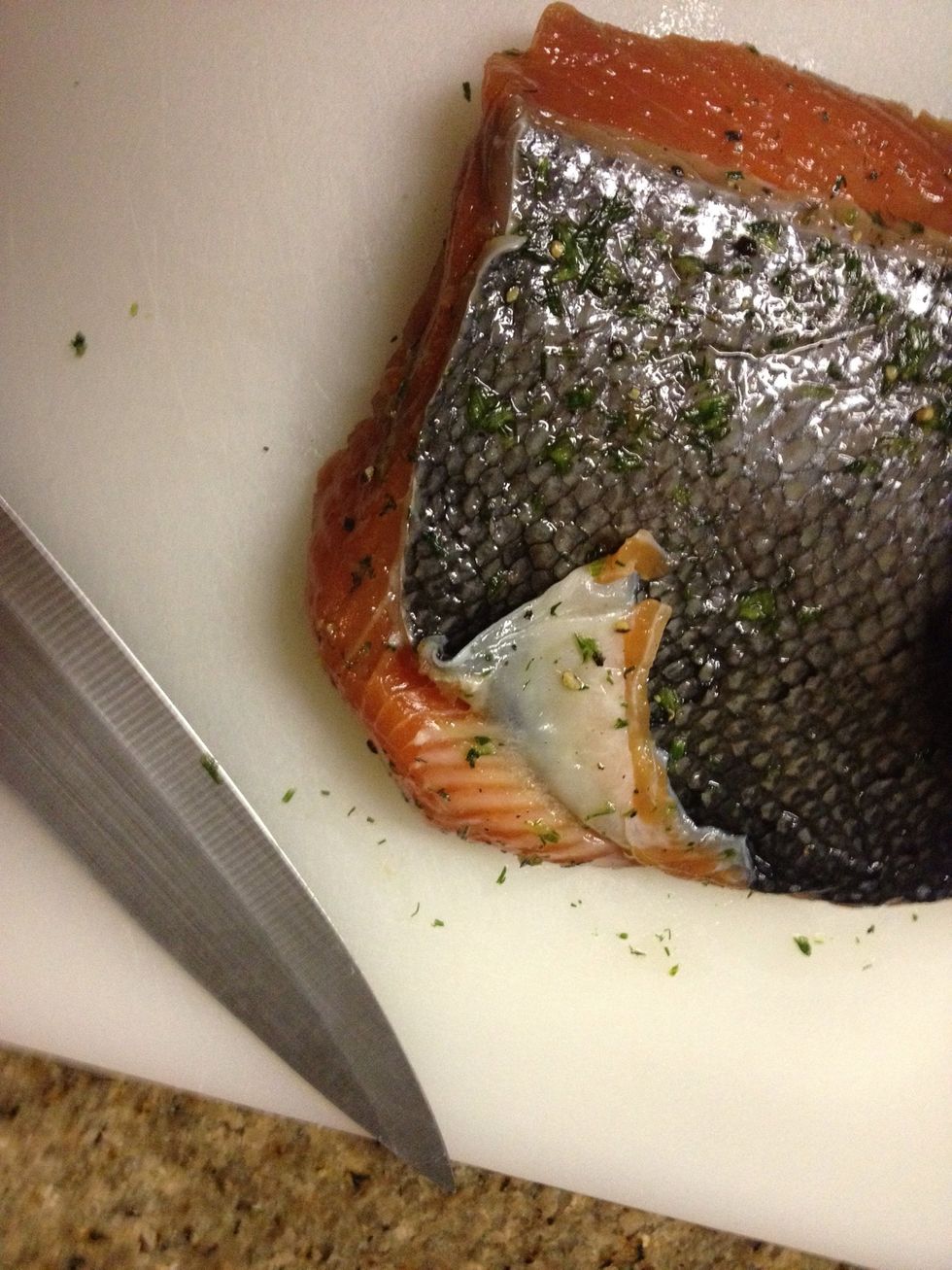 After 72 hours scrape curing mix off fish. Using a sharp knife cut the skin off without slicing up the flesh, start at a corner and work your way across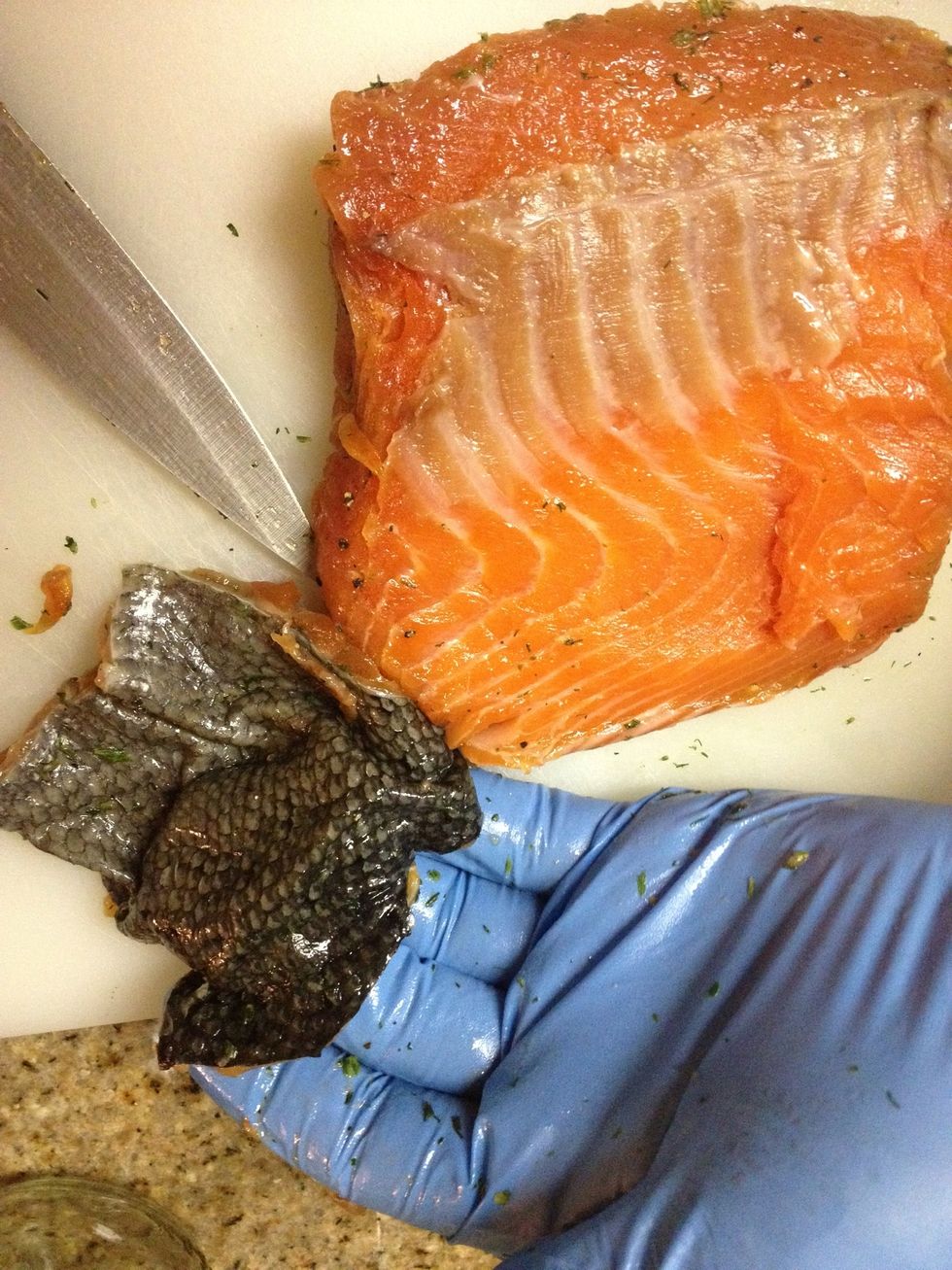 Salmon skin is the bacon of the fish world! Bonus treat: clean it up dry it off slice thin and fry in 1/2" of oil for 5-10 minutes on medium low heat stirring occasionally.
Slice across the grain as thin as possible. Keep cold till serving. Once prepped it will last a week in the fridge.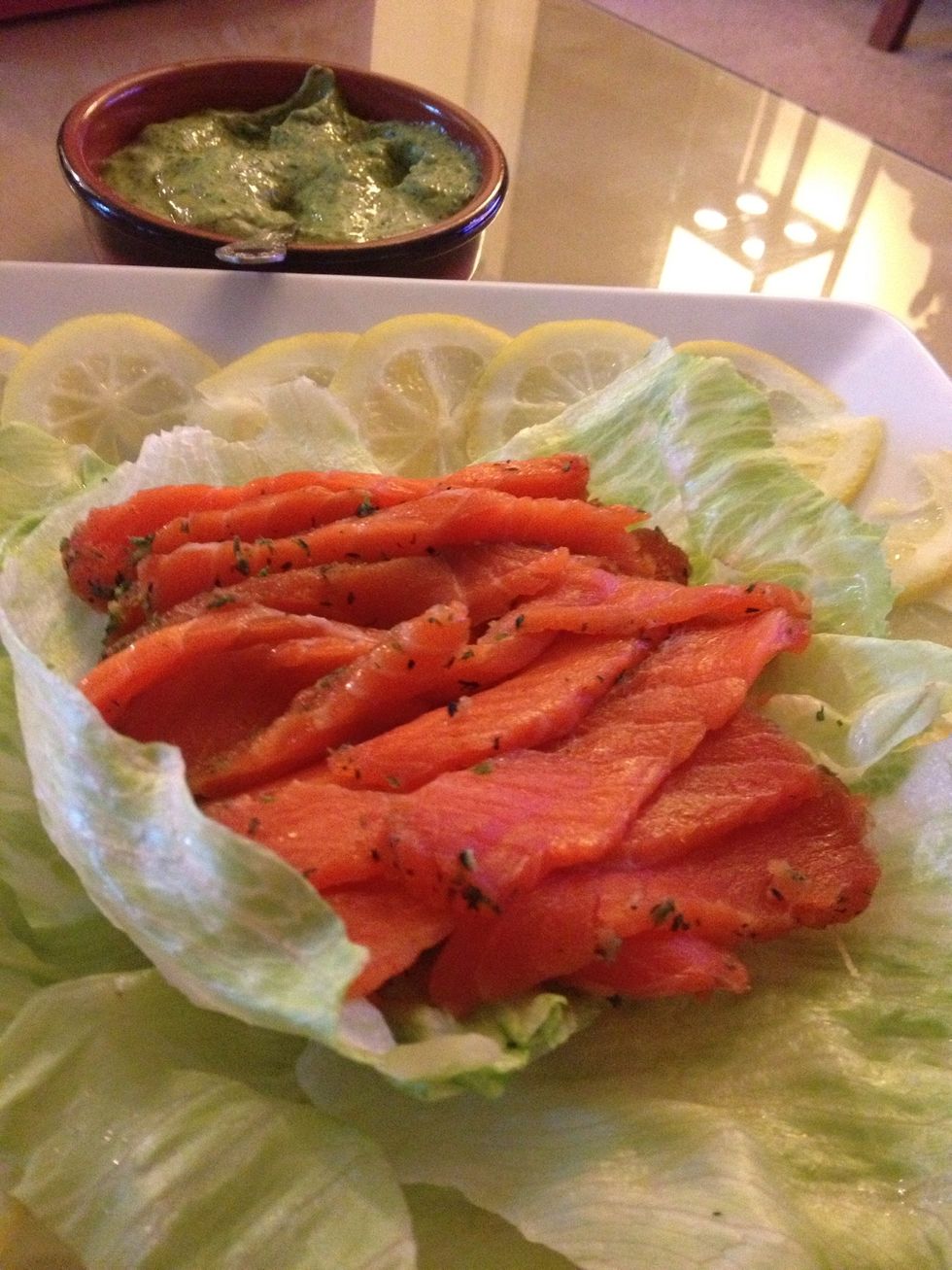 Serve with toast, lemon, and sweet mustard dill sauce; blend until smooth-3 tbsp sweet mustard, 1 tsp dijon, 1 tsp vinegar, 1 tsp sugar, 1 tsp salt, 6 tbsp vege oil, & 1/4 cup fresh dill fronds.
1.0lb Salmon filet
3.0Tbsp Salt
0.0tsp Pepper
0.0c Sugar
1.0tsp Vinegar
1.0bnch Dill
3.0Tbsp Mustard
1.0tsp Dijon
6.0Tbsp Vegetable oil