I'm coming down with a cold, I know I'll be feeling lazy tomorrow so I want to make sure we have leftover dinner for tomorrow.
27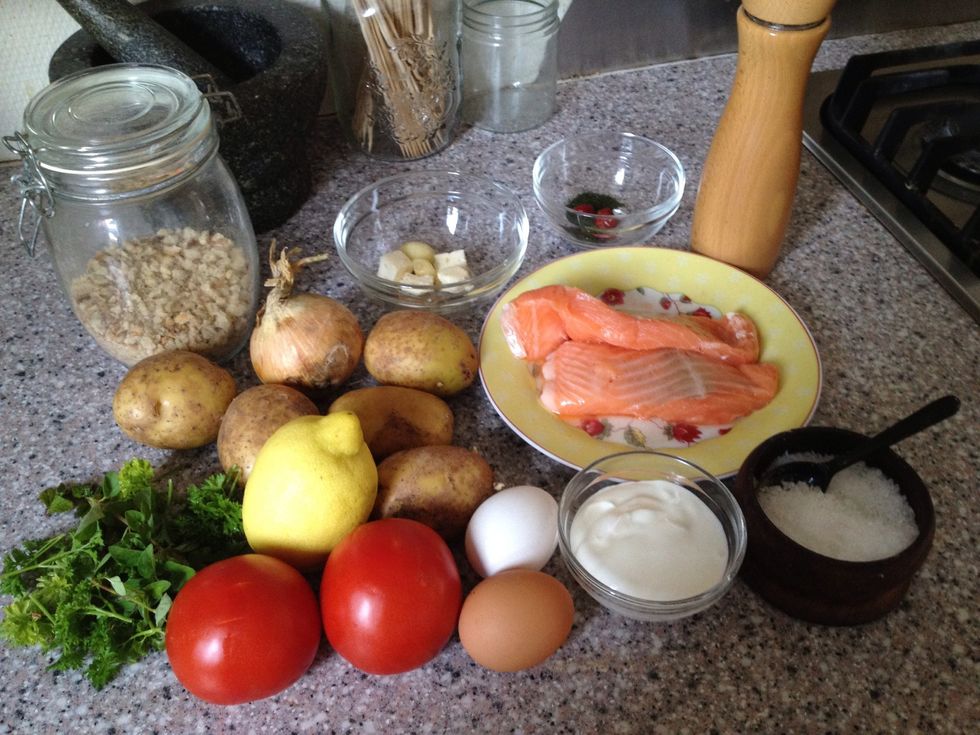 I'm using fresh herbs from my garden. I have here parsley,mint,basil and tarragon. Use any herbs you got. Next time I'll add some fresh chilli and leave out the tarragon.
I peeled the potatoes and gave them a trip in the food processor, I squished excess liquid out of them using my hands.
I blitzed tomatoes and feta cheese together and then blitzed onions, herbs and the salmon individually.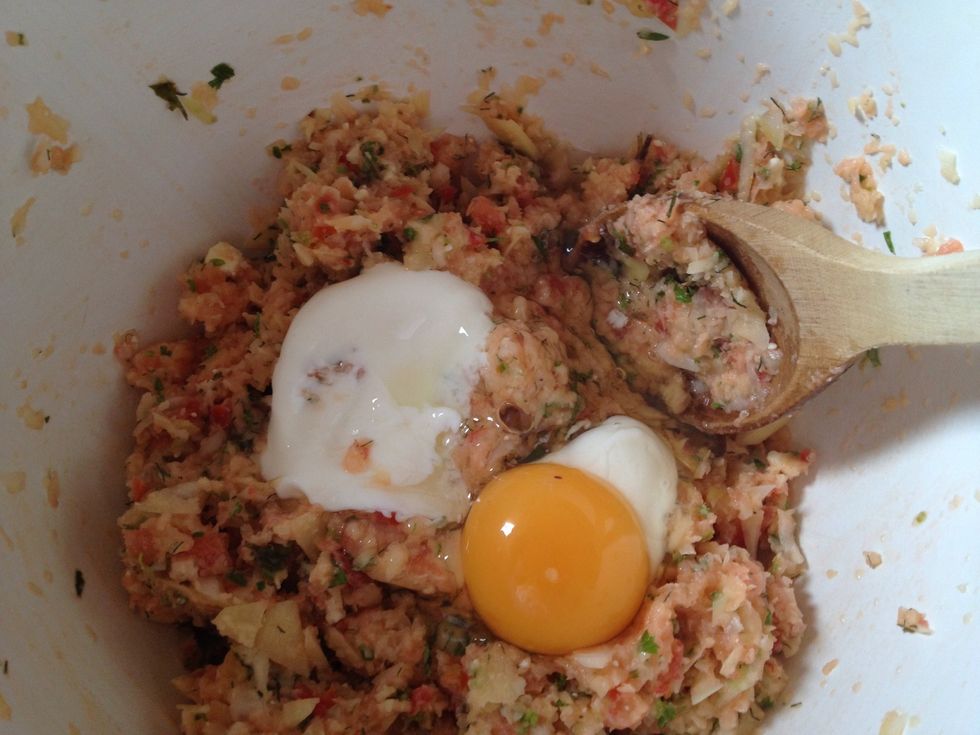 Mixed in the yoghurt, egg, lemon juice, dry dill, salt and pepper.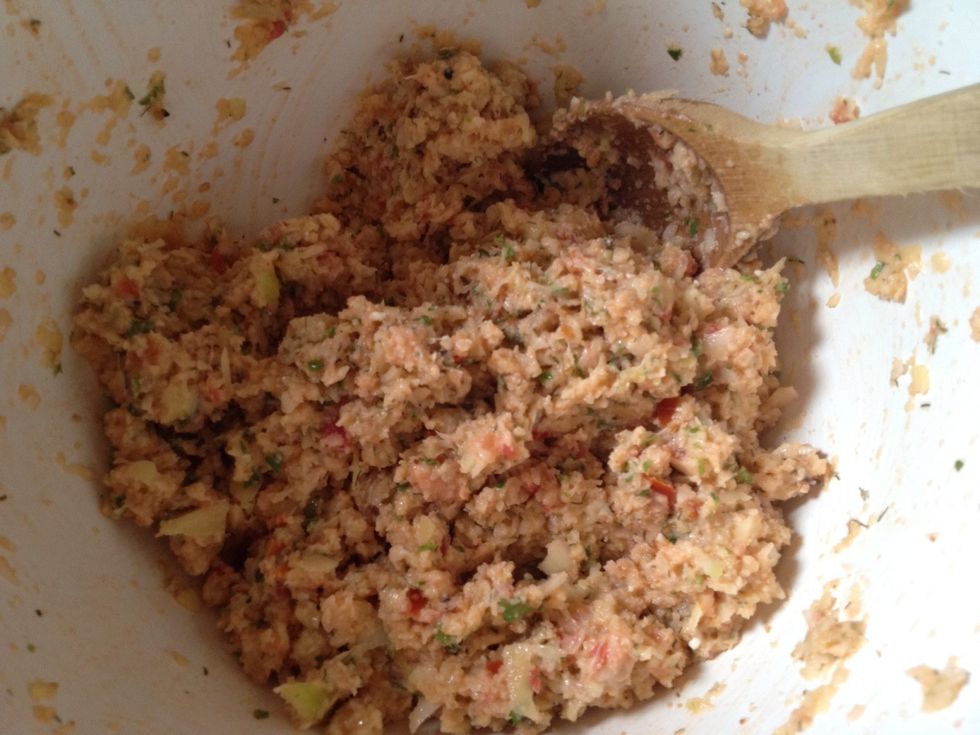 I added bread crumbs until I had a mix that resembled sausage meat.
Shape the fish cakes with wet hands, fry in oil and butter 5 minutes on each side.
Serving suggestion with sweet chilli sauce Tomorrow we are having the leftover fish cakes in burger buns with salad and thousand island dressing Instead of fresh salmon you can use tinned.
2.0 Filets of salmon
3.0 Potatos
1.0 Tomato
1.0 Onion
Small hand full of Feta cheese
1.0 Egg
Big hand full of herbs
1.0Tbsp Yogurt
Juice of half a lemon
1.0tsp Dried dill
Breadcrumbs
Salt and pepper
Oil and butter for frying