How to make salmon cakes with red pepper aioli for two
Make Salmon Cakes With Red Pepper Aioli for Two
Time to make the red pepper aioli!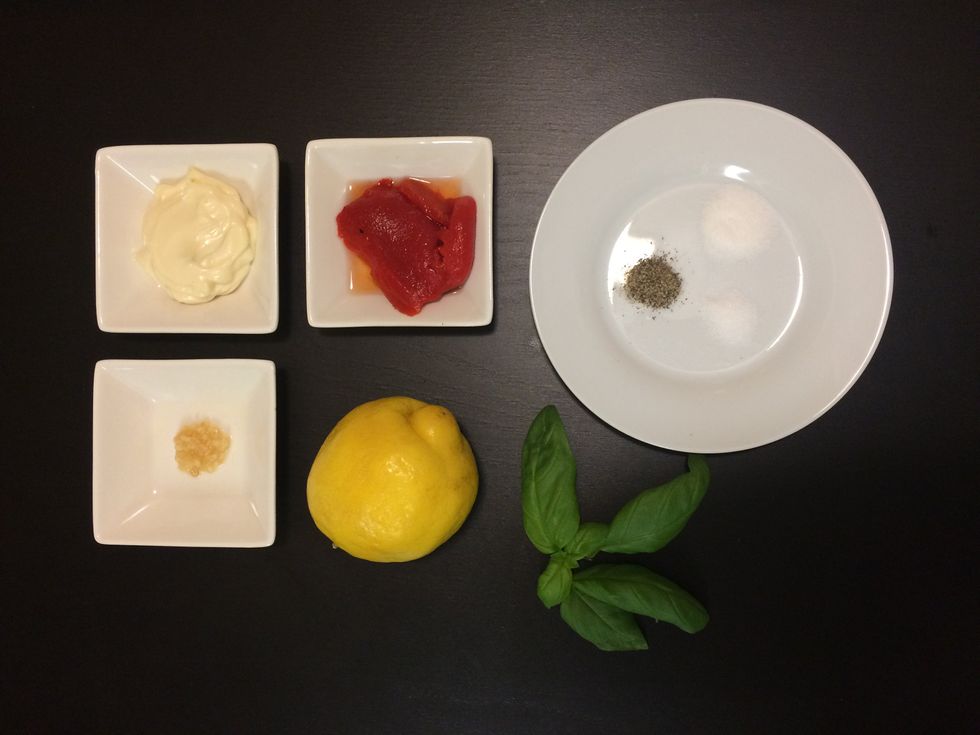 Add the roasted red pepper, mayonnaise, dijon mustard, lemon juice, basil, sugar, salt, and pepper into a blender or food processor and blend until smooth.
Pour the aioli into a piping bag and set aside for later.
Time to collect your ingredients for the salmon cakes!
Heat the oven to 350 degrees Fahrenheit. Brush the salmon with olive oil. Then salt and pepper to taste. Bake the salmon for 15-20 minutes. Place in the fridge to cool.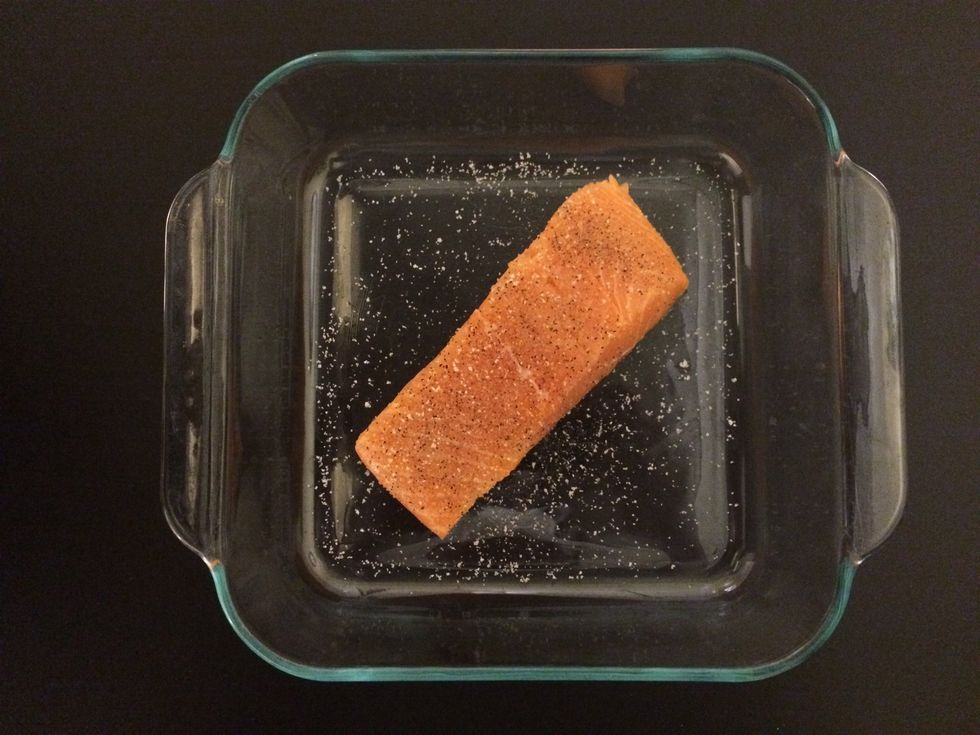 Dice the onion, bell peppers, and celery. Mince the parsley.
Heat a pan on medium with 1 tbsp butter and 1 tbsp olive oil. Add the vegetables, capers, Tabasco, Worcestershire sauce, and Old Bay seasoning to pan. Salt and pepper to taste. Cook for 15 minutes.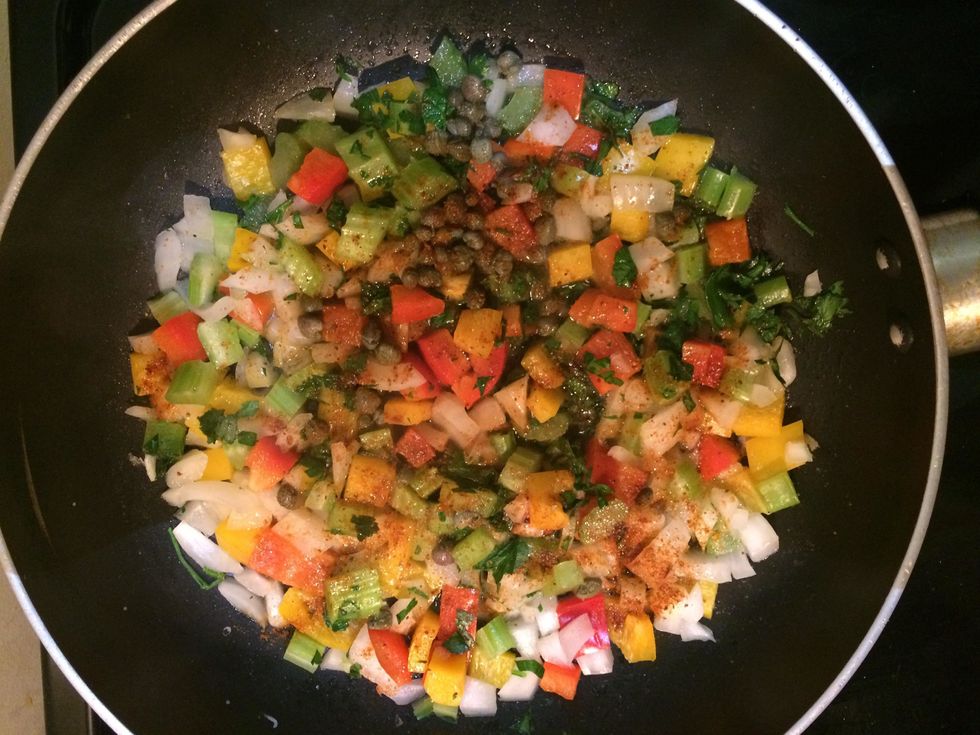 Add breadcrumbs, mayonnaise, Dijon mustard, and egg to a bowl. Flake the salmon into the bowl and add the vegetable mixture. Mix well.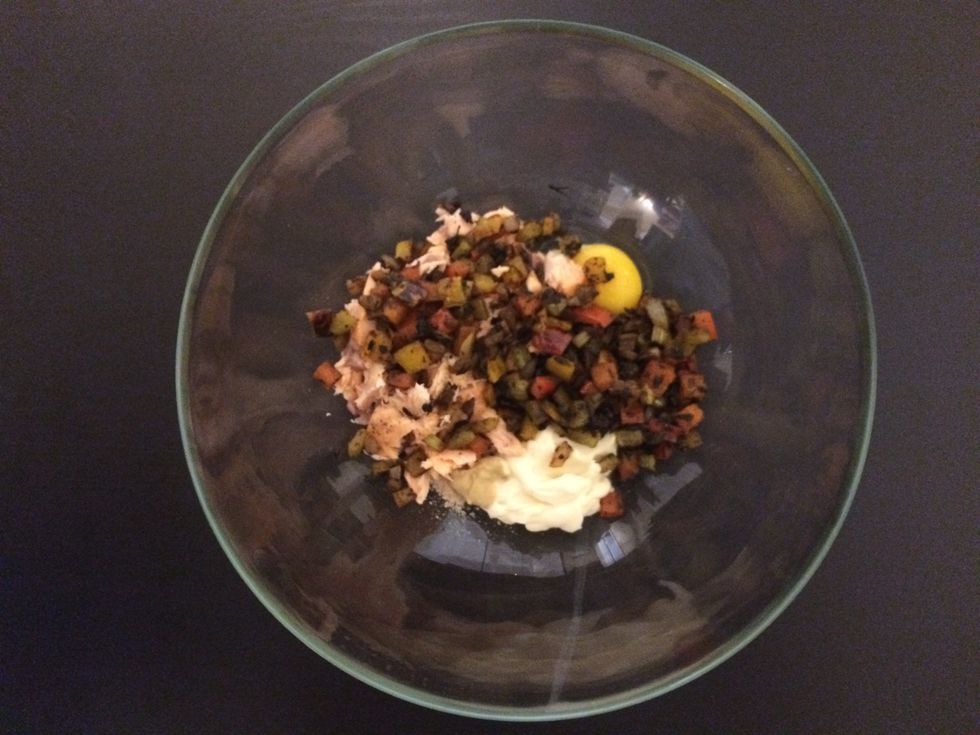 Divide and shape the mixture into four patties.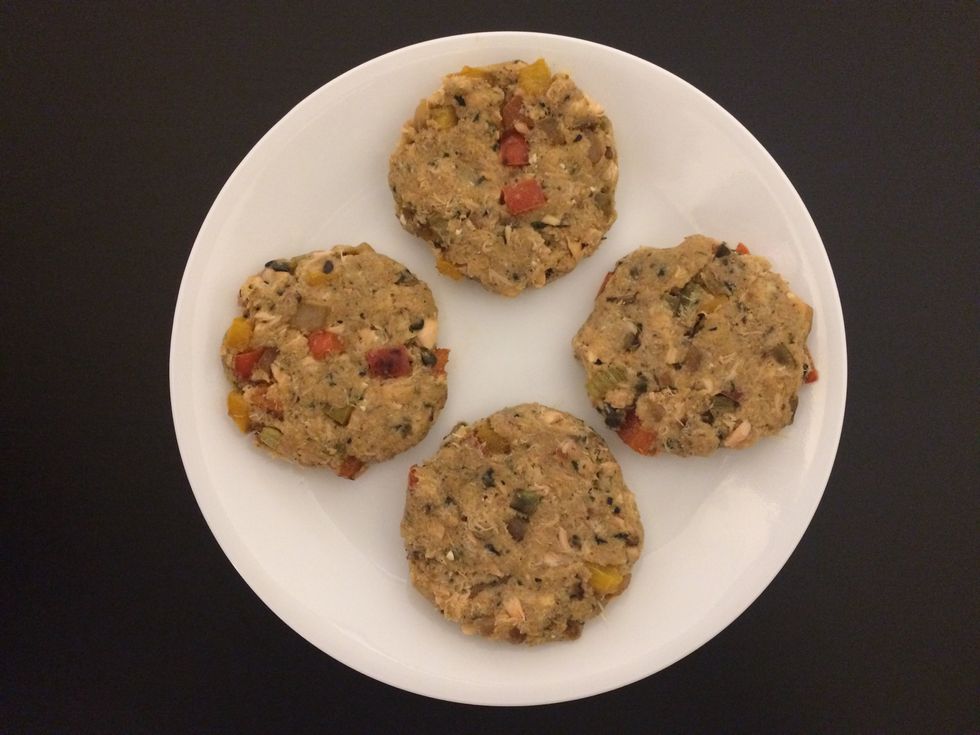 Heat a large pan on medium with 1 tbsp of butter and 1 tbsp of olive oil. Cook the patties for 3-4 minutes on each side until browned.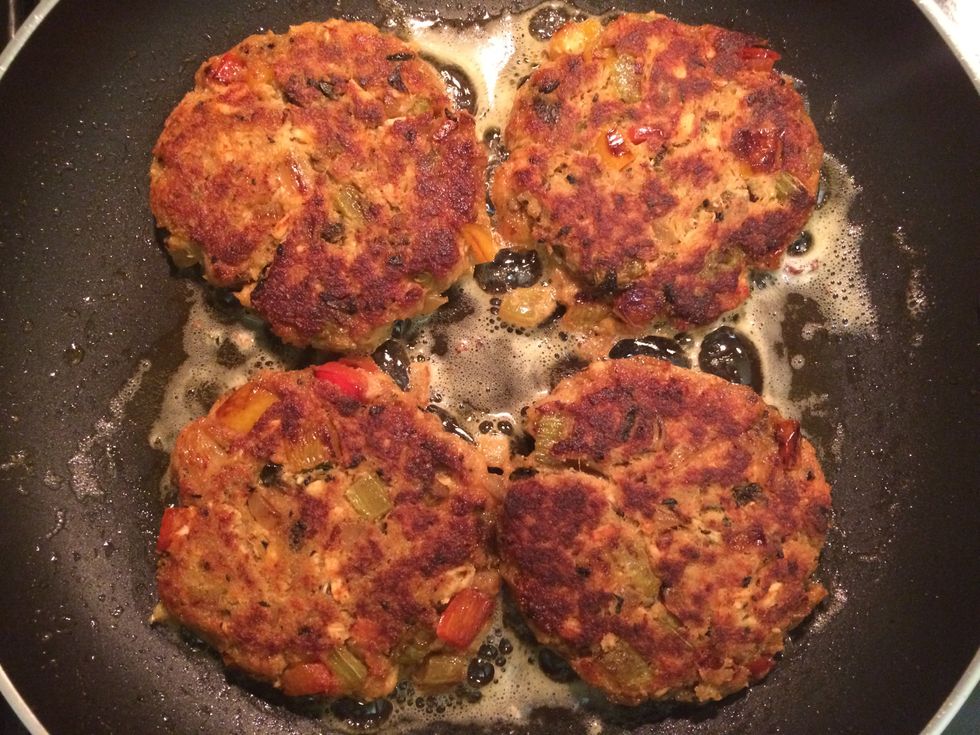 Cut a small hole in the piping bag filled with the red pepper aioli. Add the sauce on top of the salmon cakes and serve with a nice side salad!
1/4 Roasted Red Pepper
4.0 Basil Leaves
1/2 Clove Garlic
3/4tsp Lemon Juice
1/8c Mayonnaise
1.0Tbsp Mayonnaise
1/4tsp Sugar
1/8tsp Salt
1/8tsp Pepper
8.0oz Salmon
2.0Tbsp Unsalted Butter
1/4 Yellow Onion - Diced
1.0 Stalk Celery - Diced
1/2 Red Bell Pepper - Diced
1/2 Yellow Bell Pepper - Diced
1/8c Flat Leaf Parsley - Minced
1/2Tbsp Capers
1/8tsp Tabasco
1/4tsp Worcestershire Sauce
1.0tsp Old Bay Seasoning
1/2c Plain Breadcrumbs
1/4c Mayonnaise
1.0tsp Dijon Mustard
1.0 Large Egg