Make Salisbury Steak With Mushroom Gravy
27
Disclaimer: I am recreating it on Snapguide so I can remember how to make it again! Click this link to see Rachael Ray's recipe: http://www.rachaelrayshow.com/food/18862_ferg_burger_patty_loaves/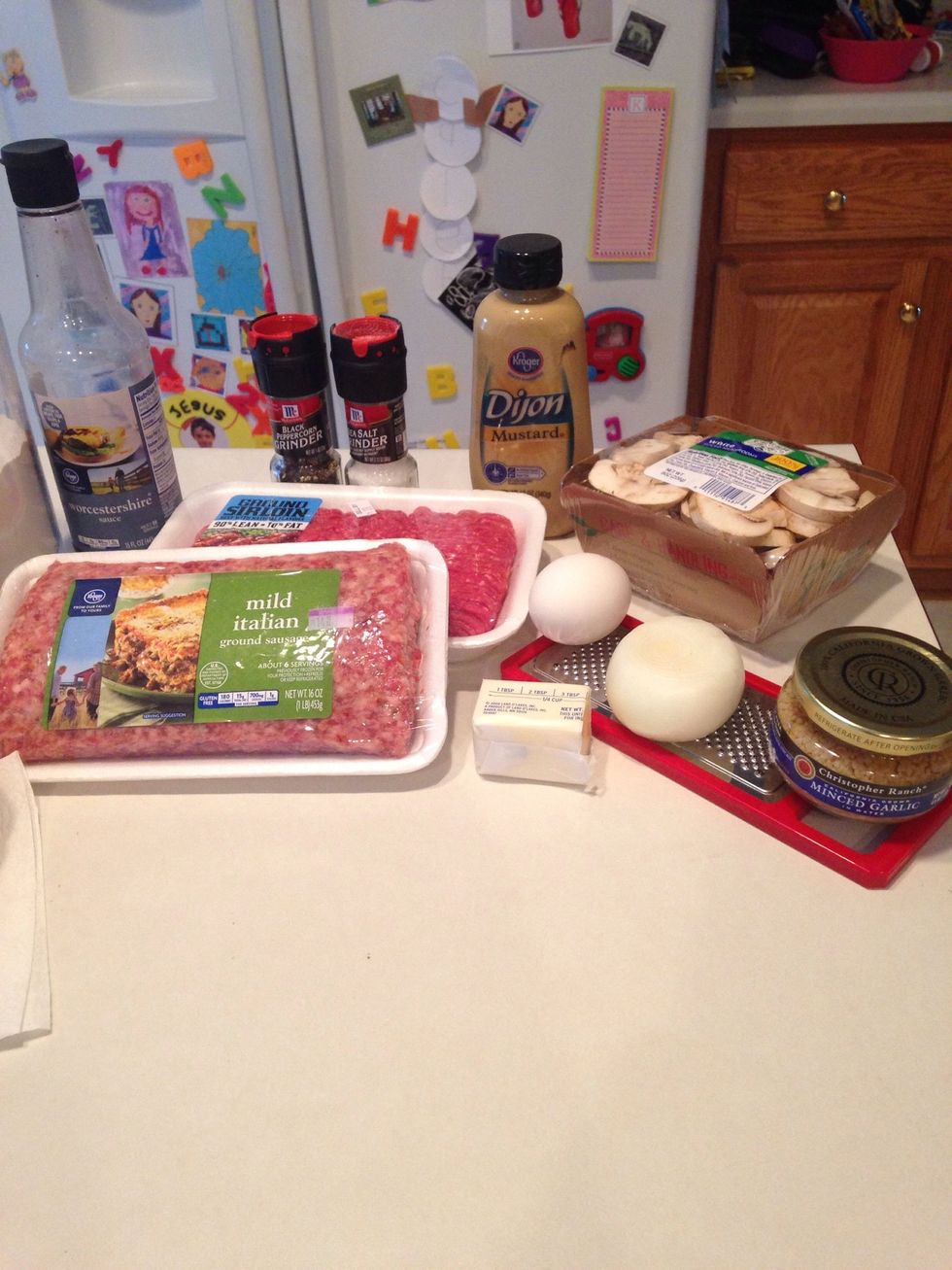 Start by gathering and prepping your supplies. This recipe takes some time to make!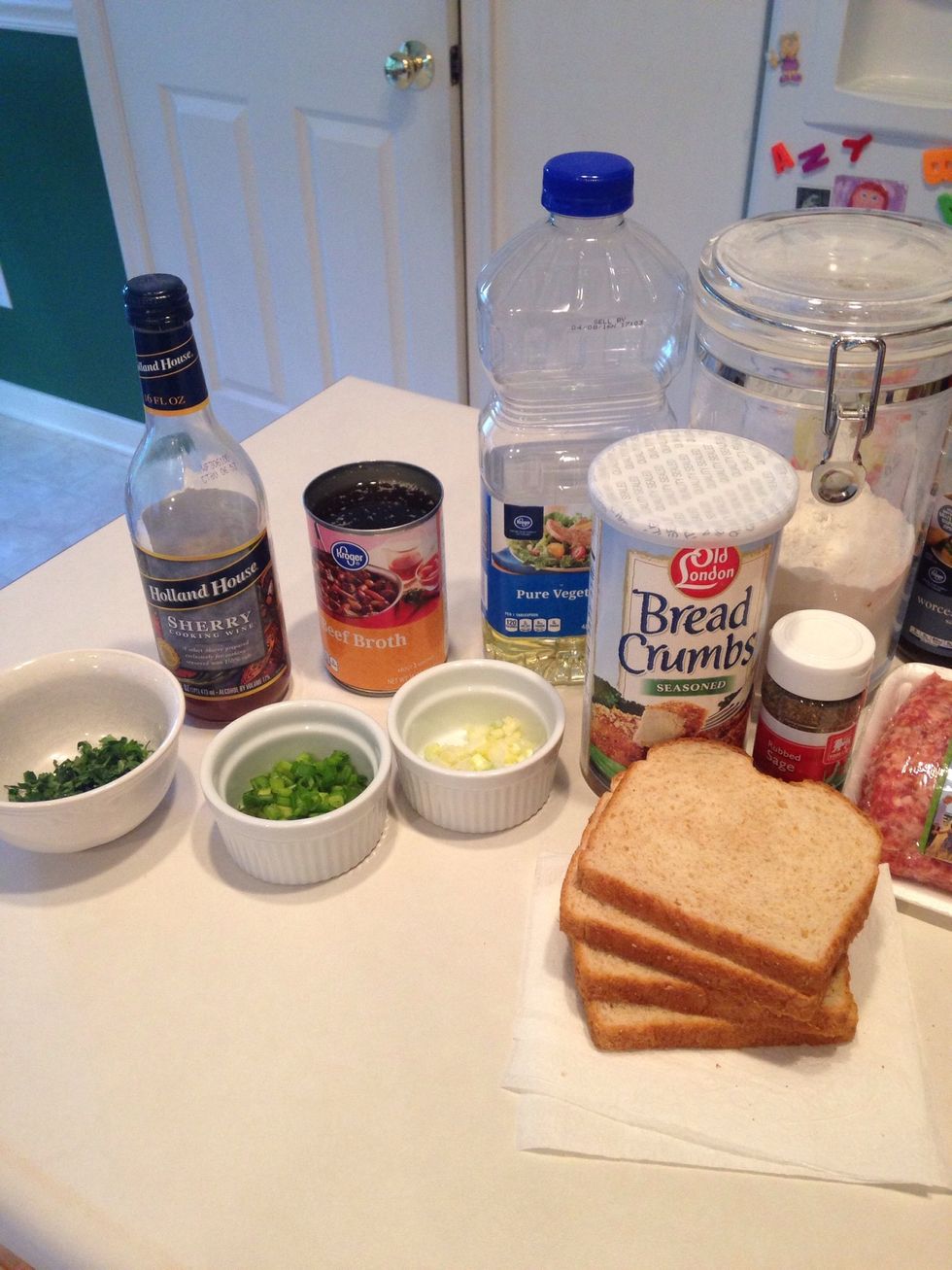 More supplies. Notice I saved time by chopping things before I started.
Cover baking sheet with foil. Set aside.
Preheat oven to 350 degrees F.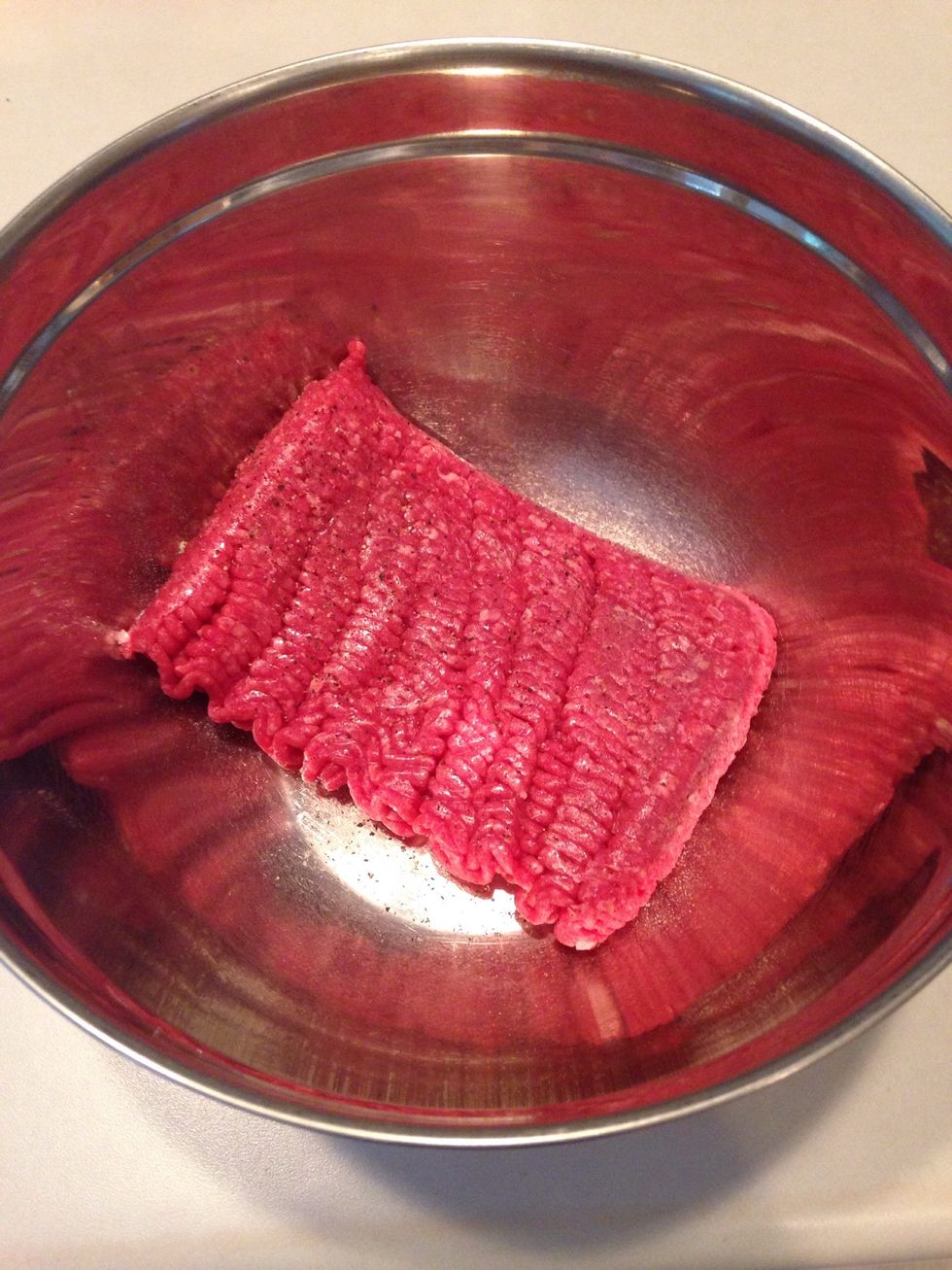 Place hamburger meat in large mixing bowl.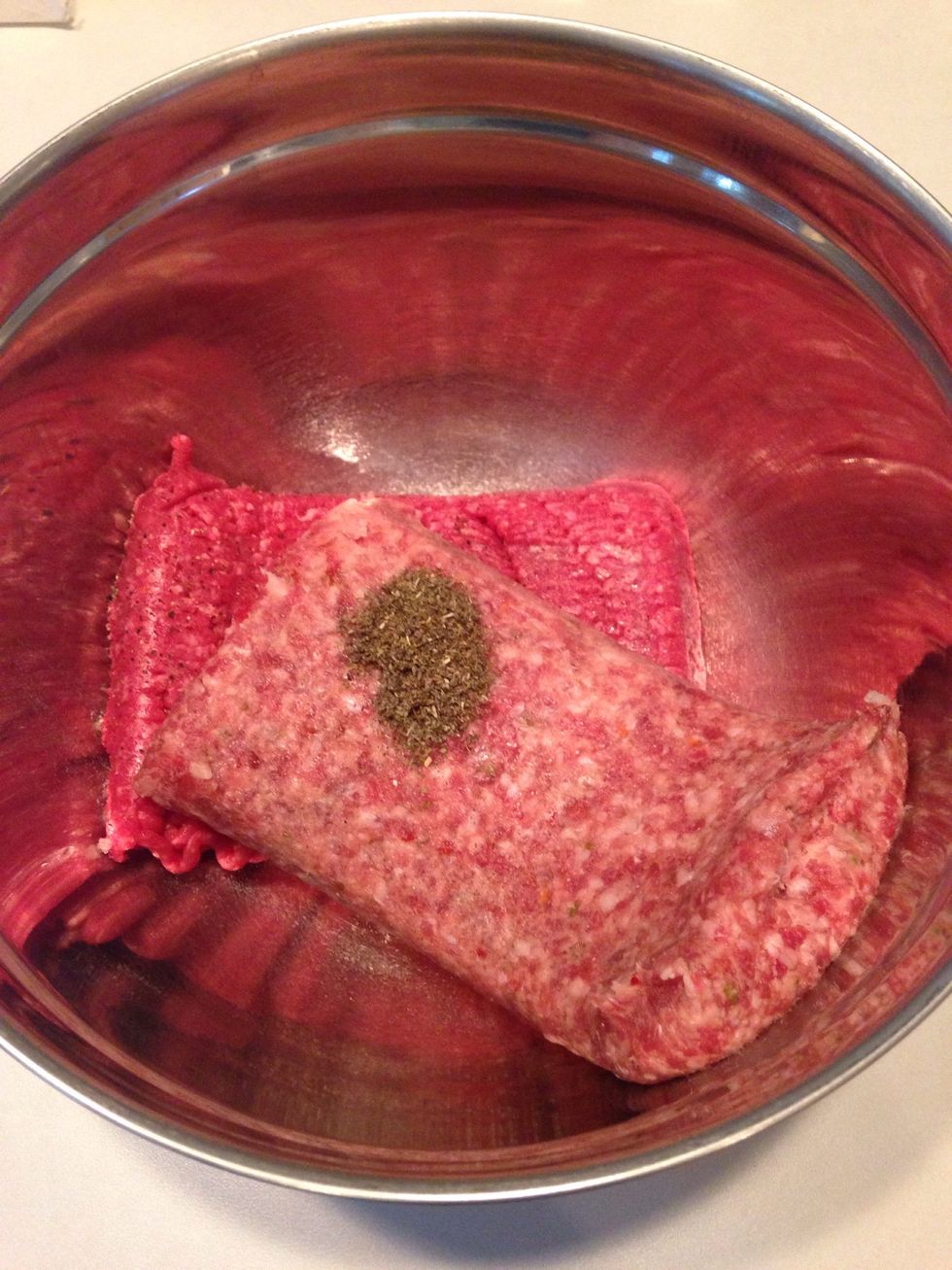 Add sausage and sage.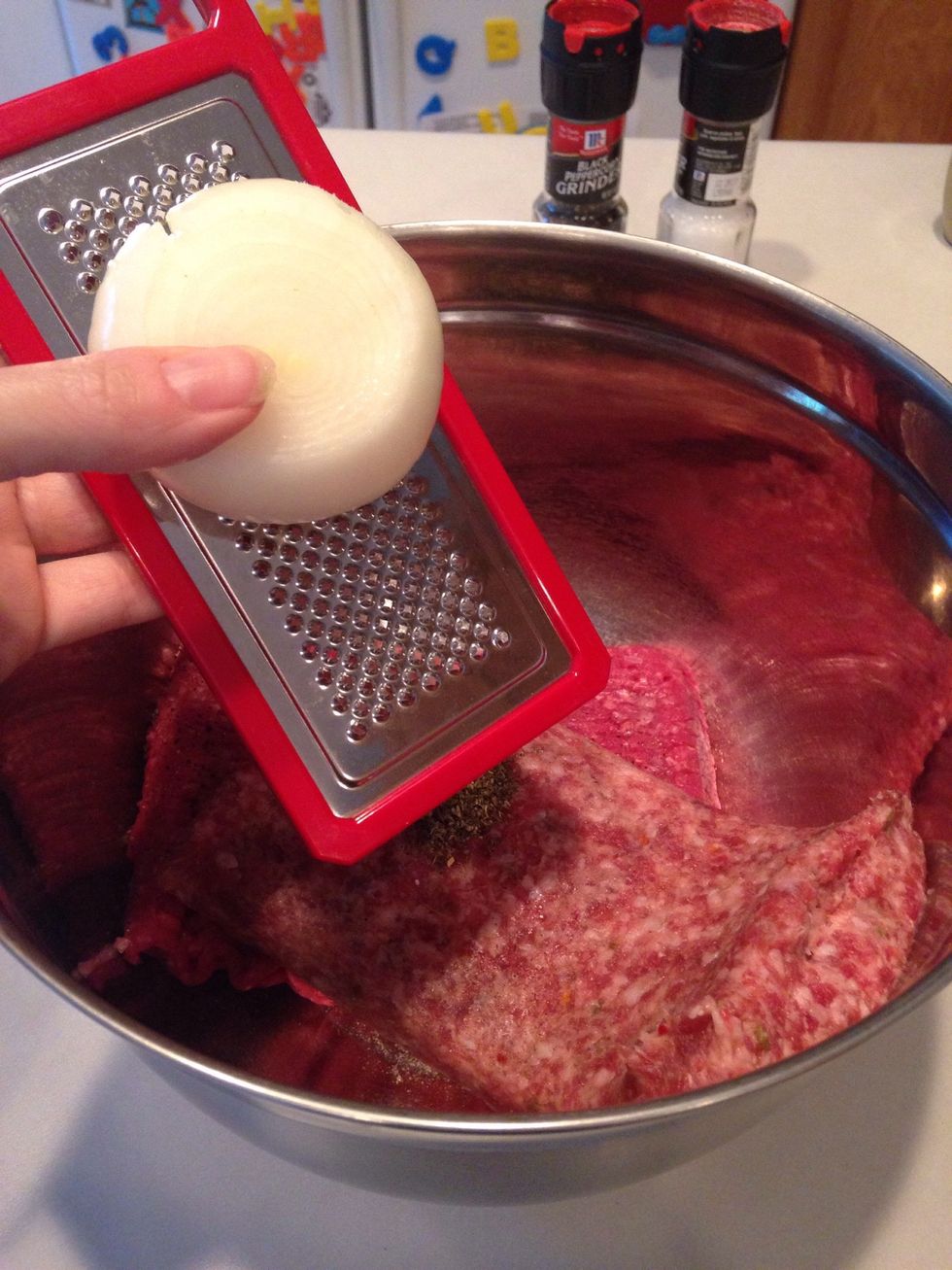 Grate your onion directly into the bowl. Be careful not to grate your finger when the onion gets small (lesson learned!)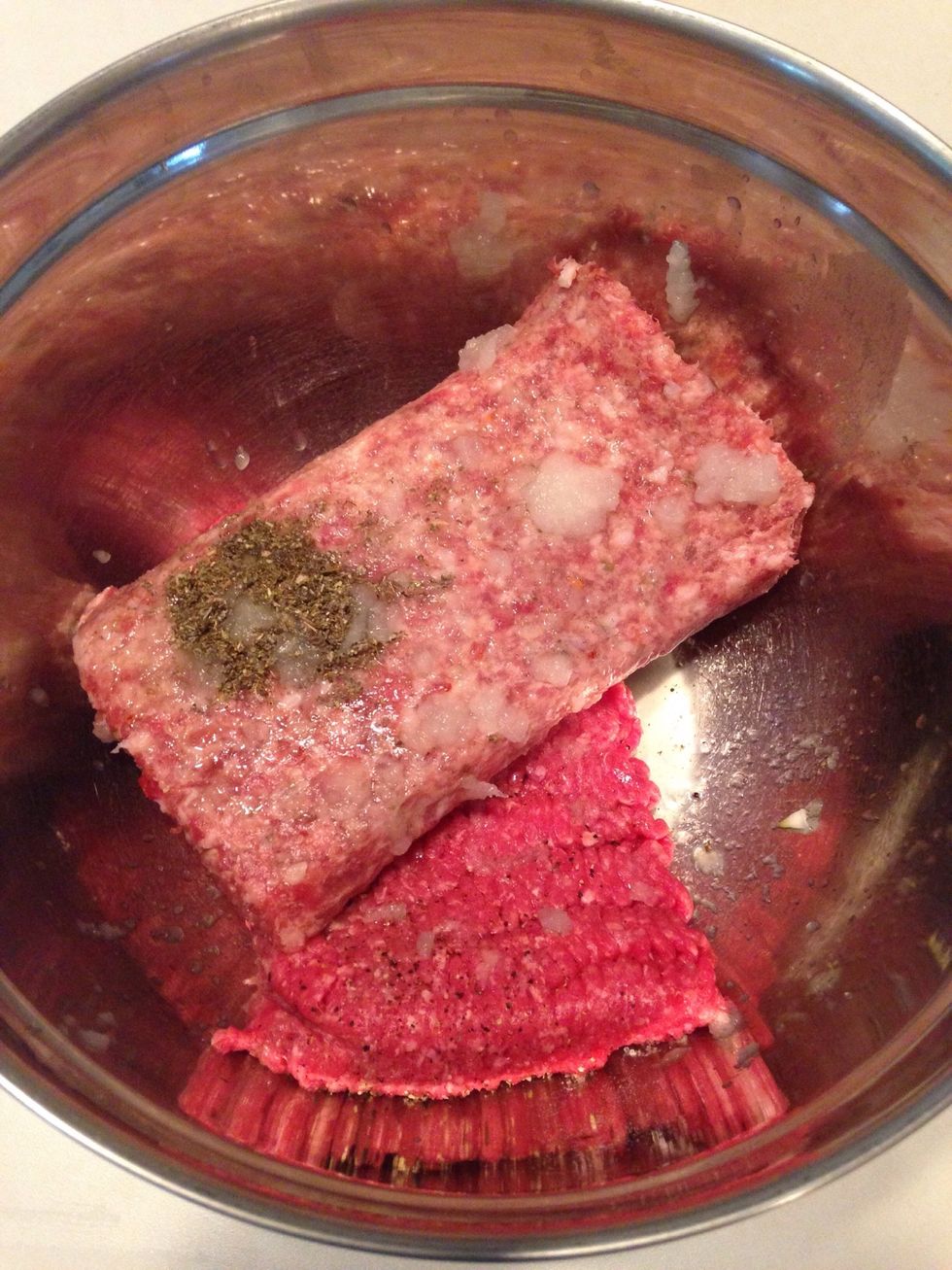 Grated onion allows the juice of the onion to easily permeate the meat, helping it to keep from drying out when it bakes.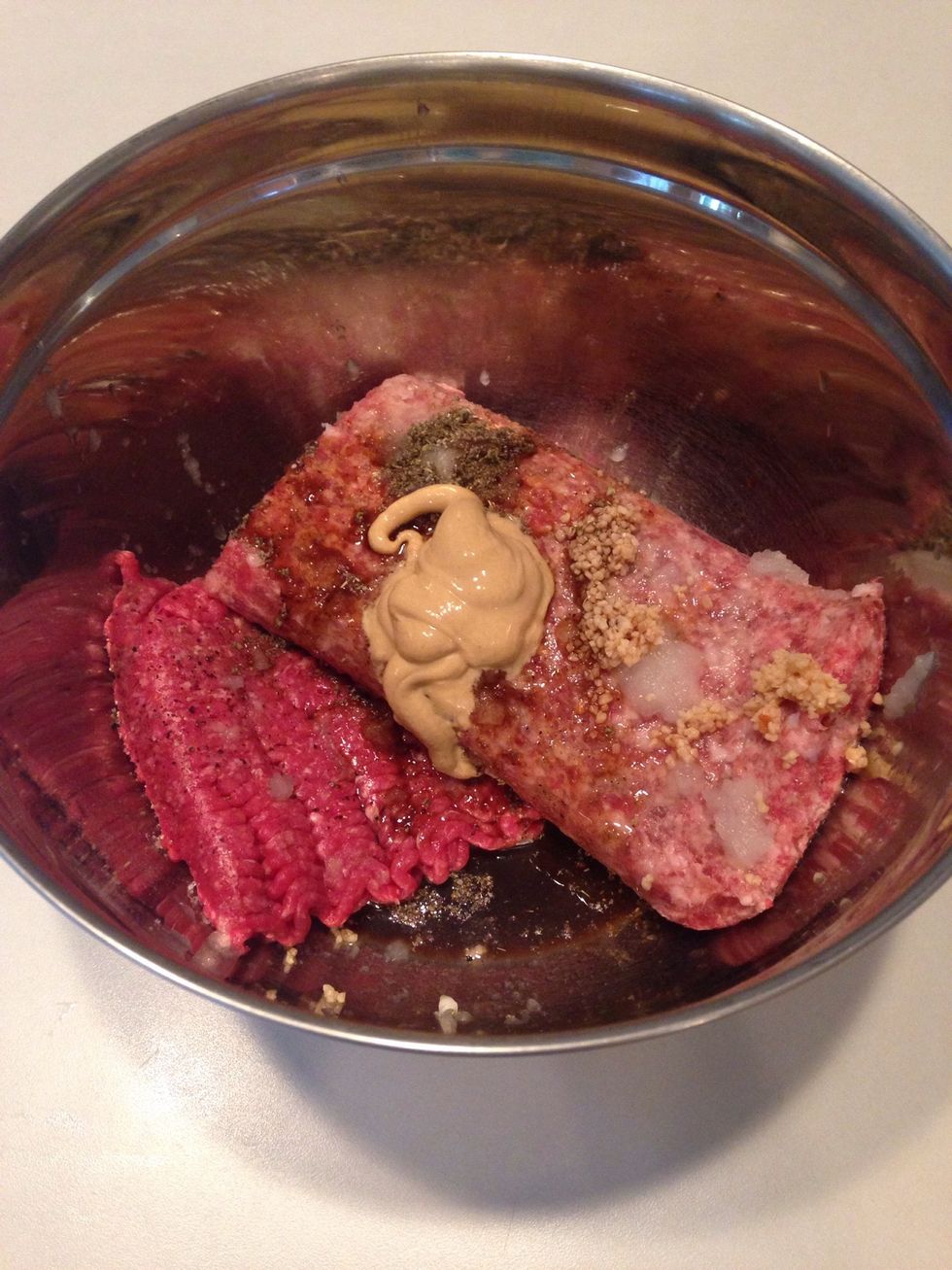 Add Dijon mustard and garlic.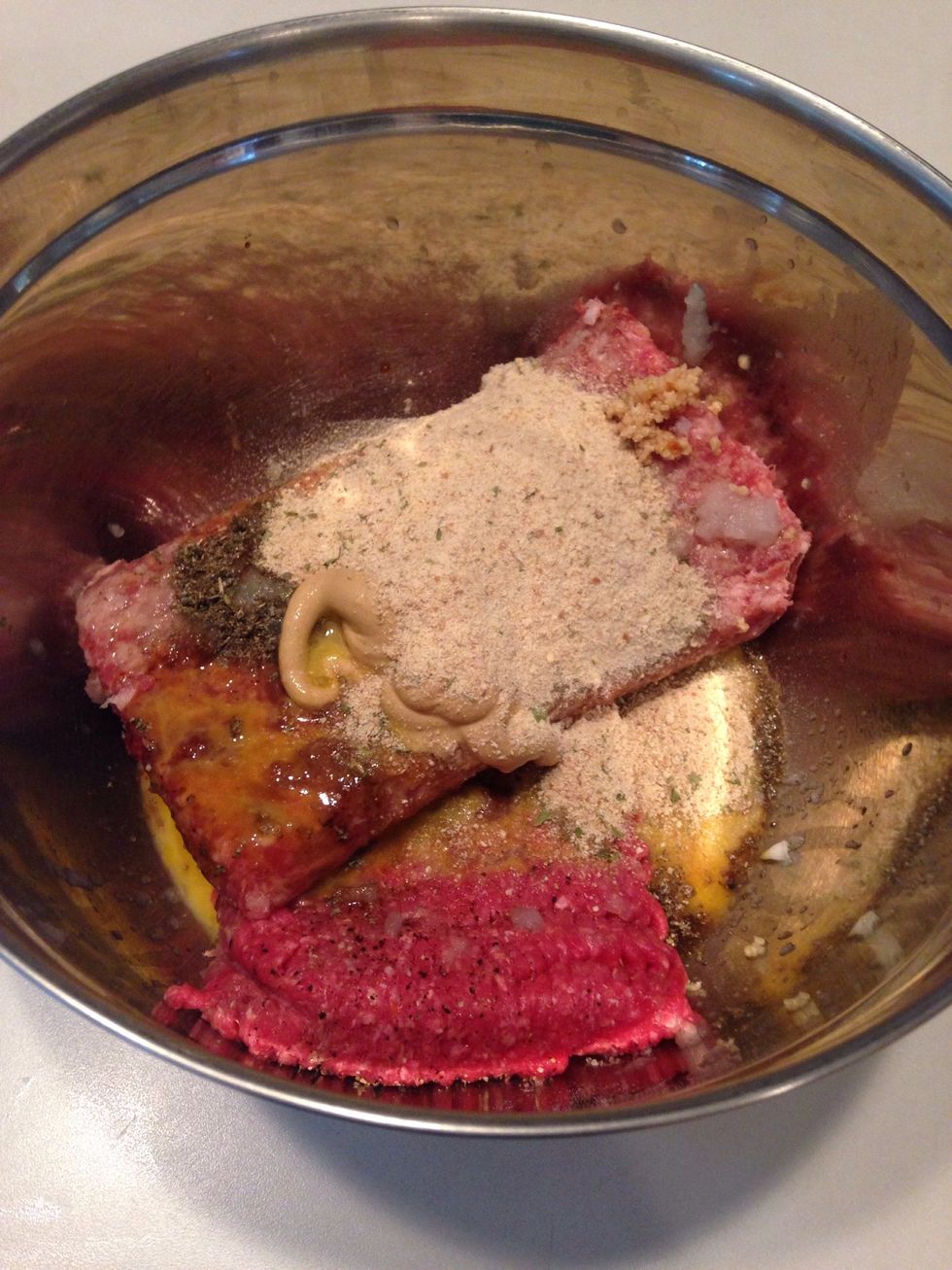 Add egg and breadcrumbs.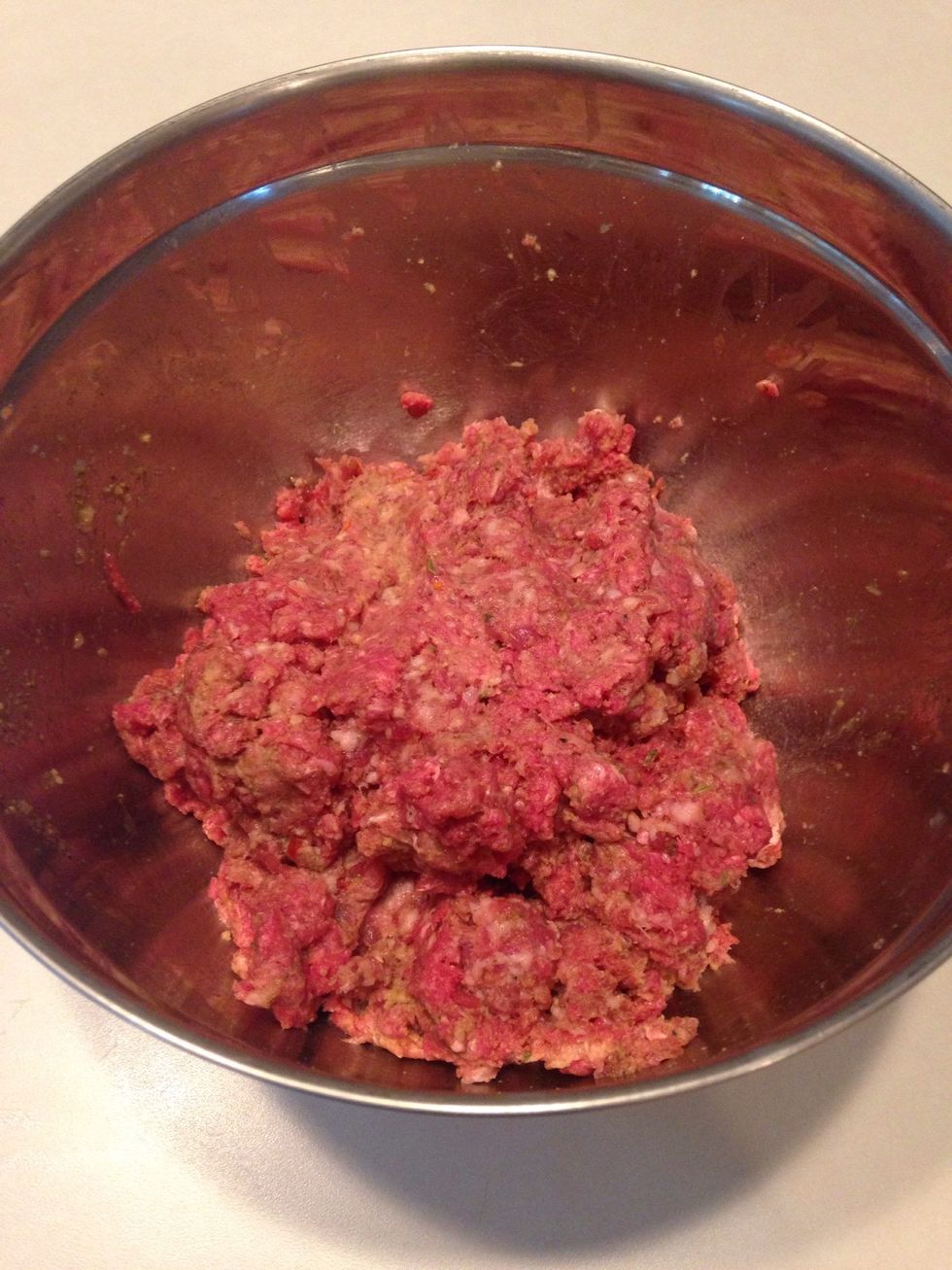 Mix well using your hands. (Take jewelry off first!)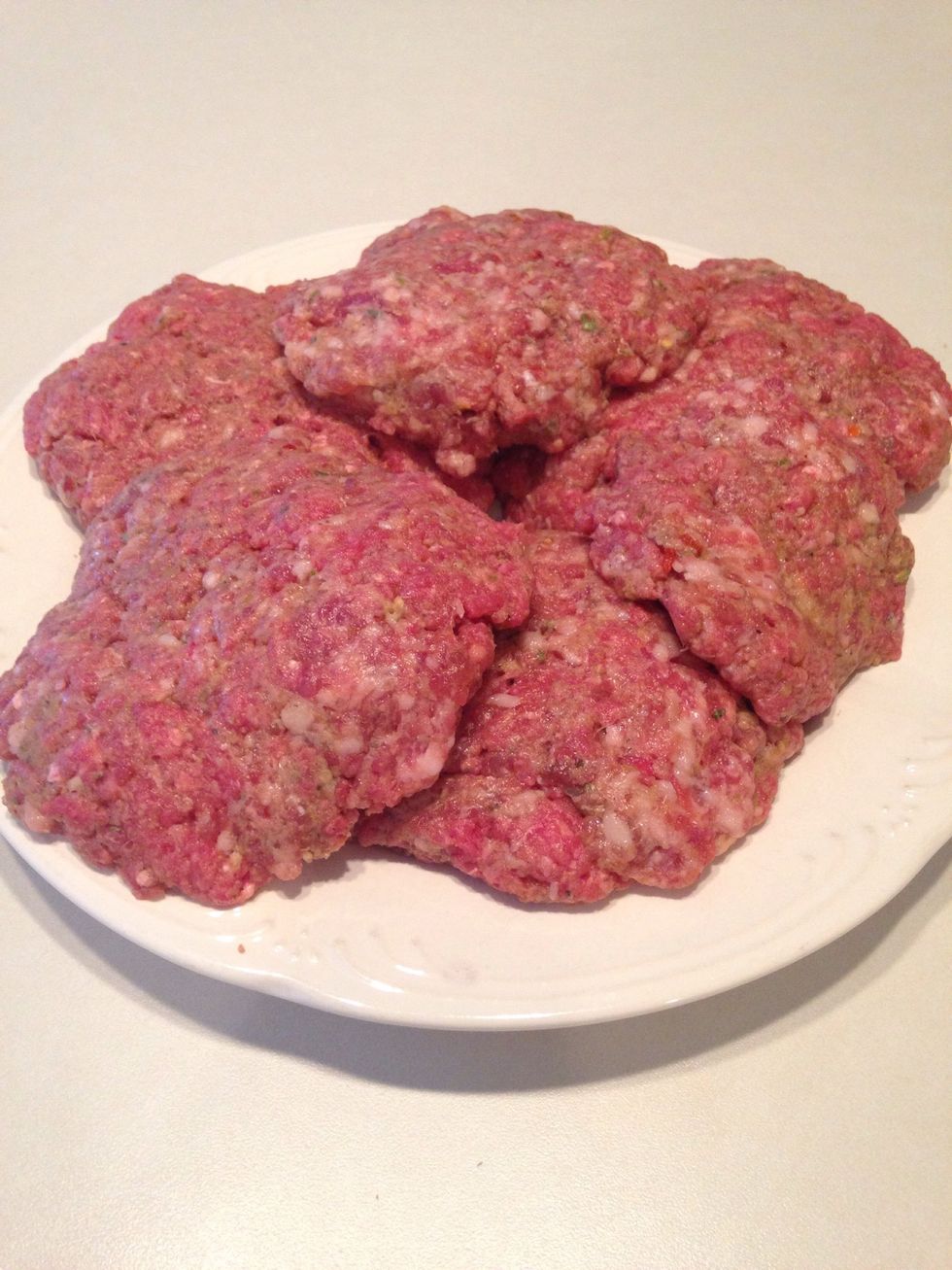 Form into large patties. I made 5 large and 1 small.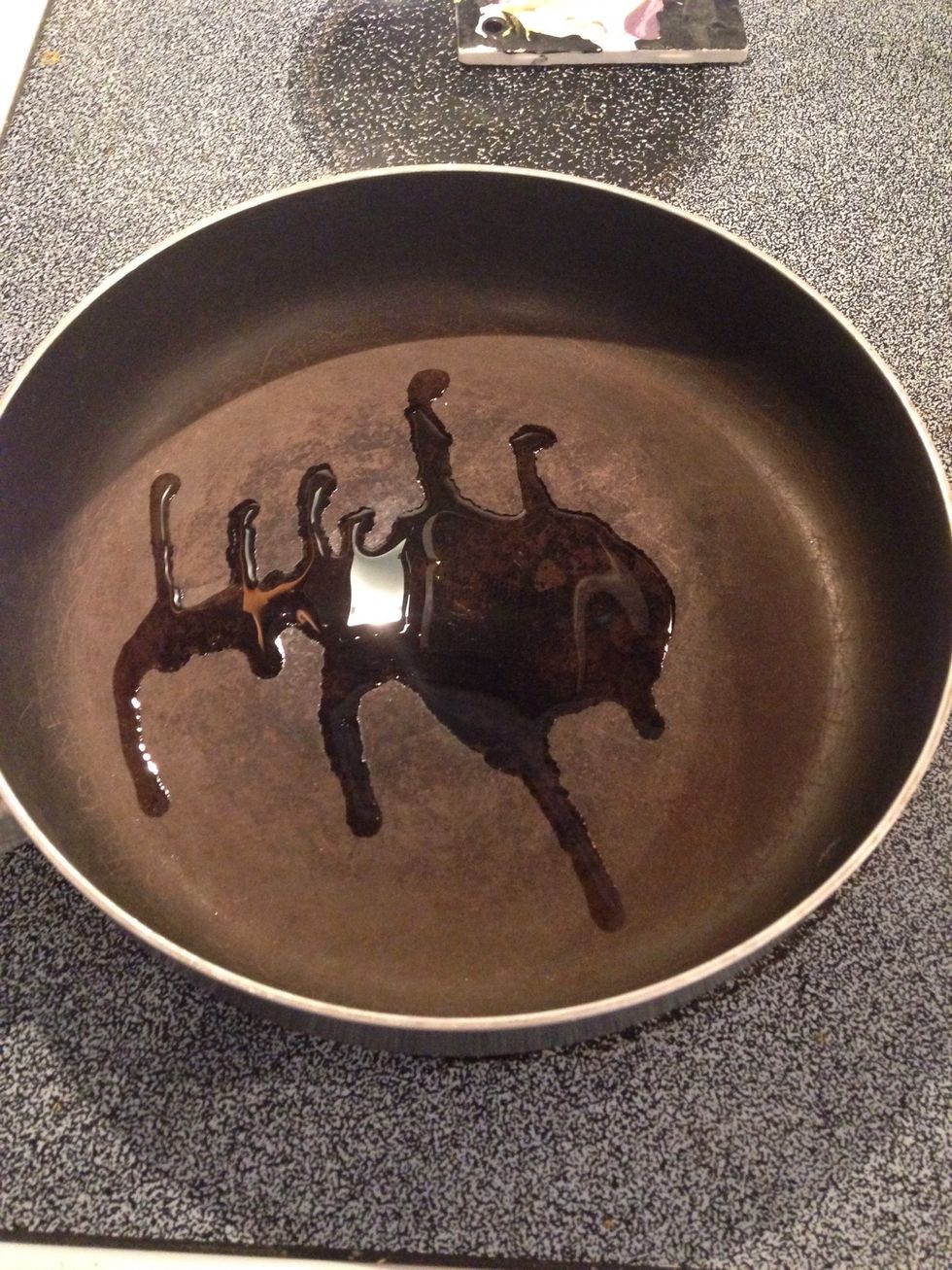 Put 1 Tbsp oil in pan and heat over medium high heat.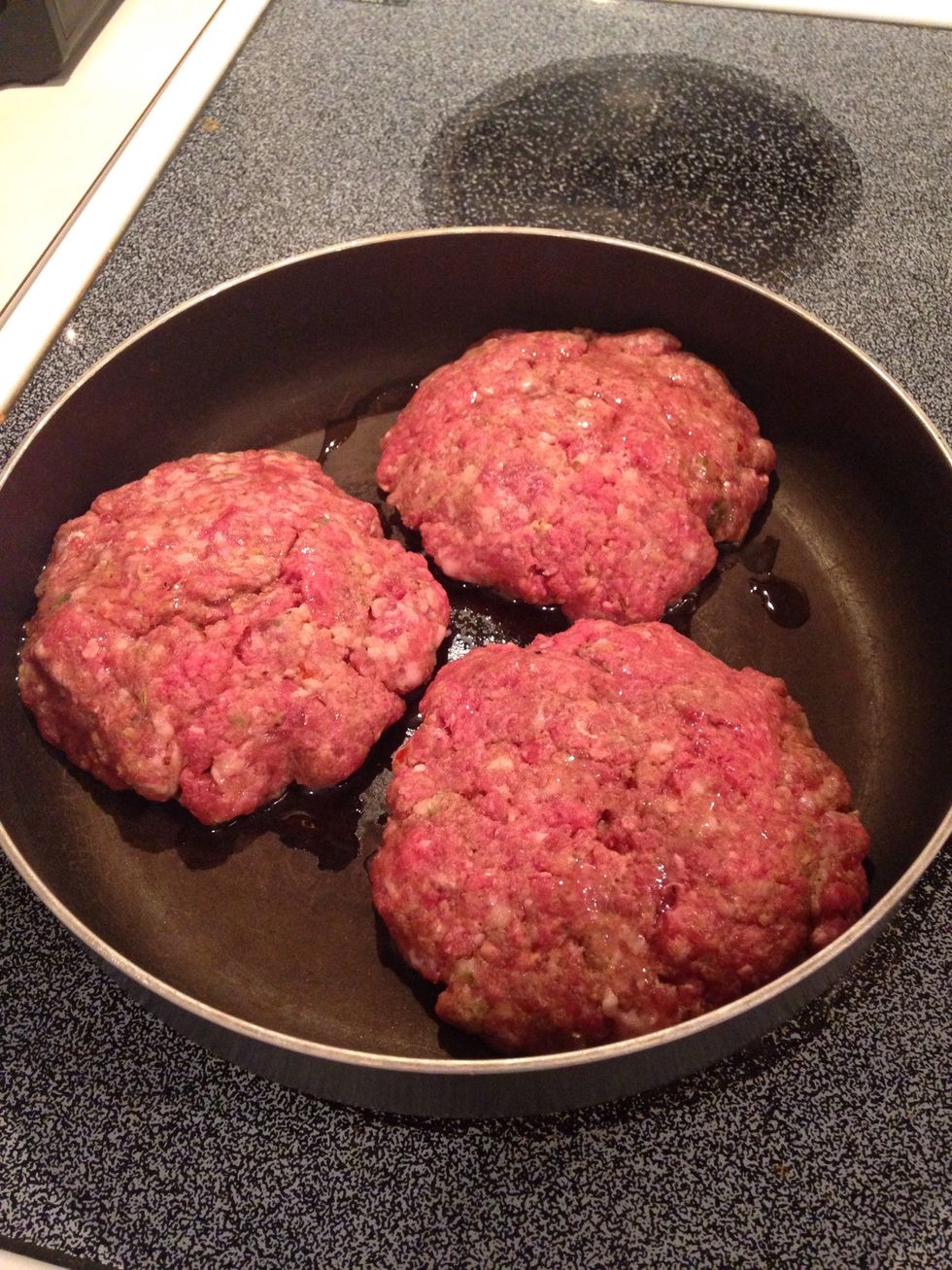 Add patties and cook 3-5 minutes.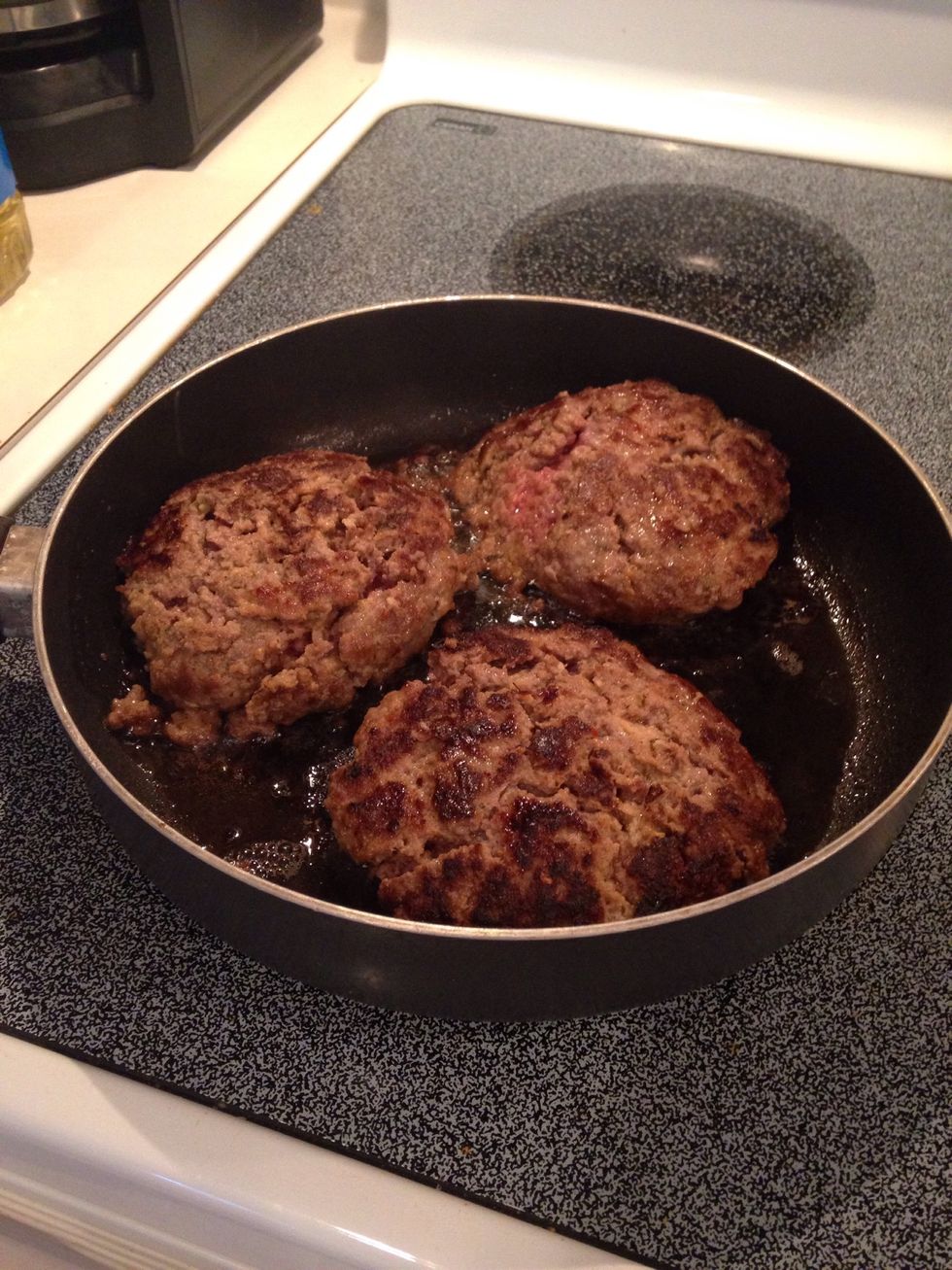 Flip burgers and cook 3-5 minutes on the other side. You do not need to cook the burgers all the way as you will continue to cook them in the oven.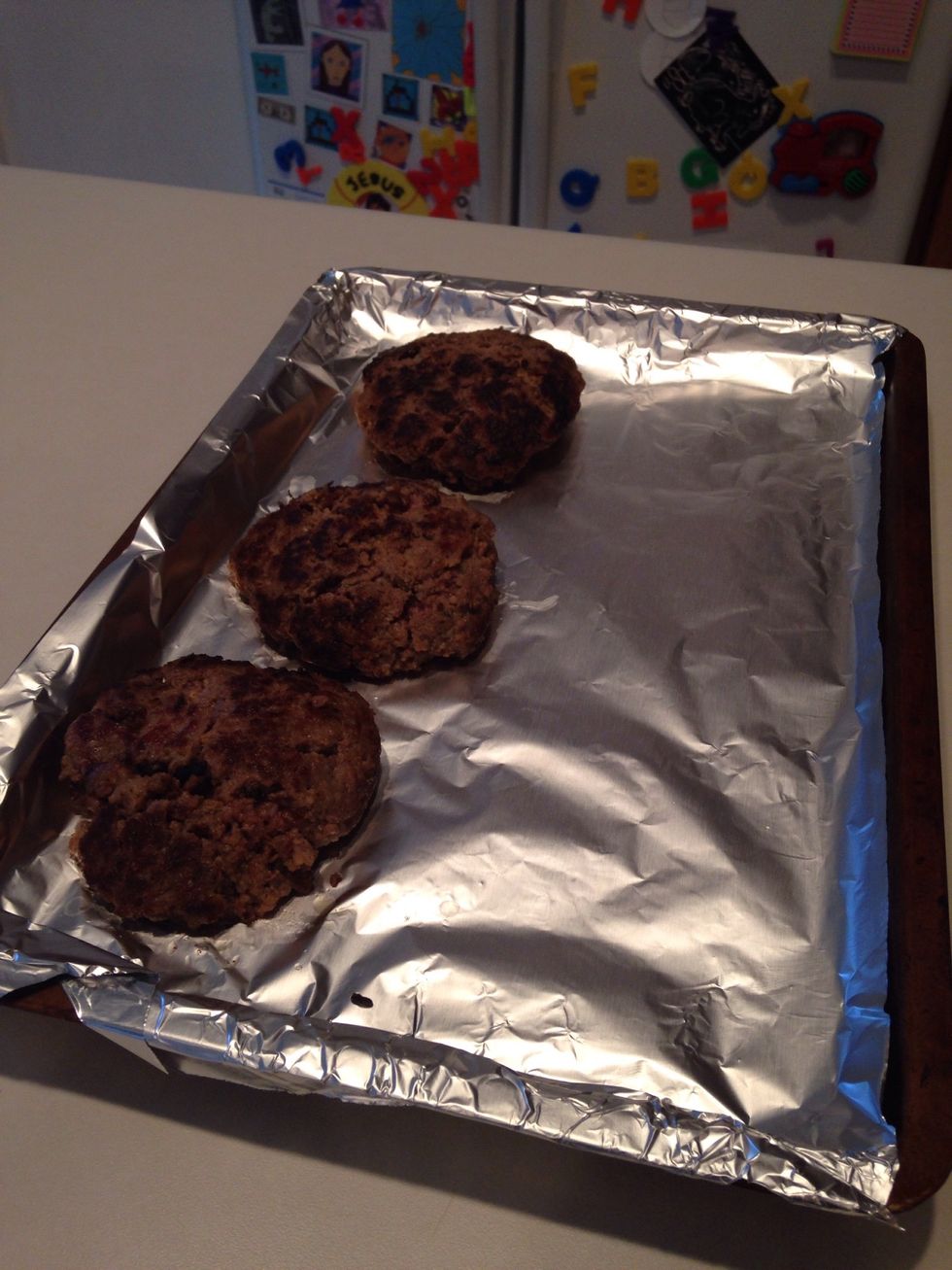 Remove patties and place on foil covered baking pan.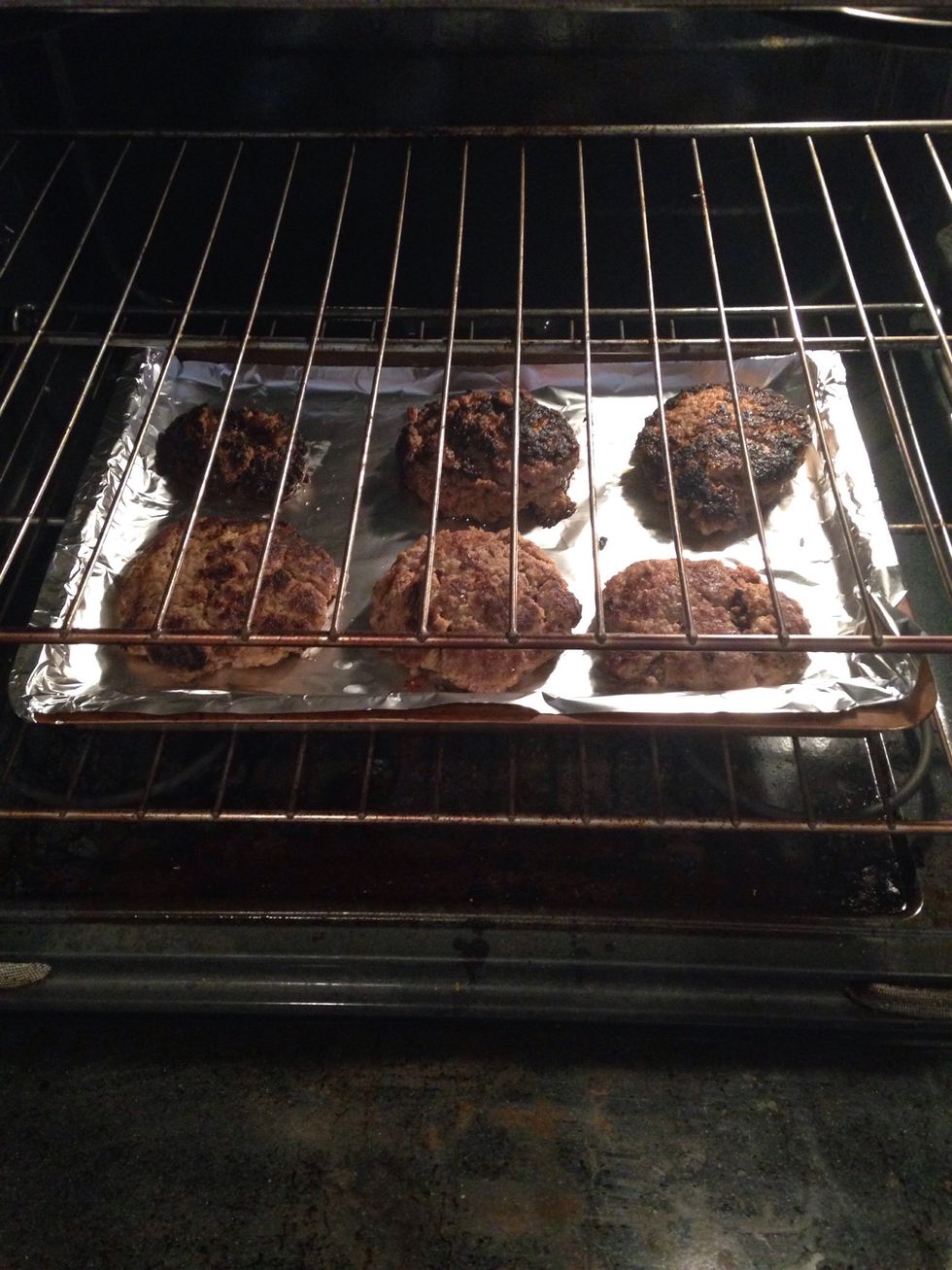 Place patties in the oven while you make the gravy. If you like your burgers medium rare, you may not need to cook in the oven. Test patties for doneness according to your preference.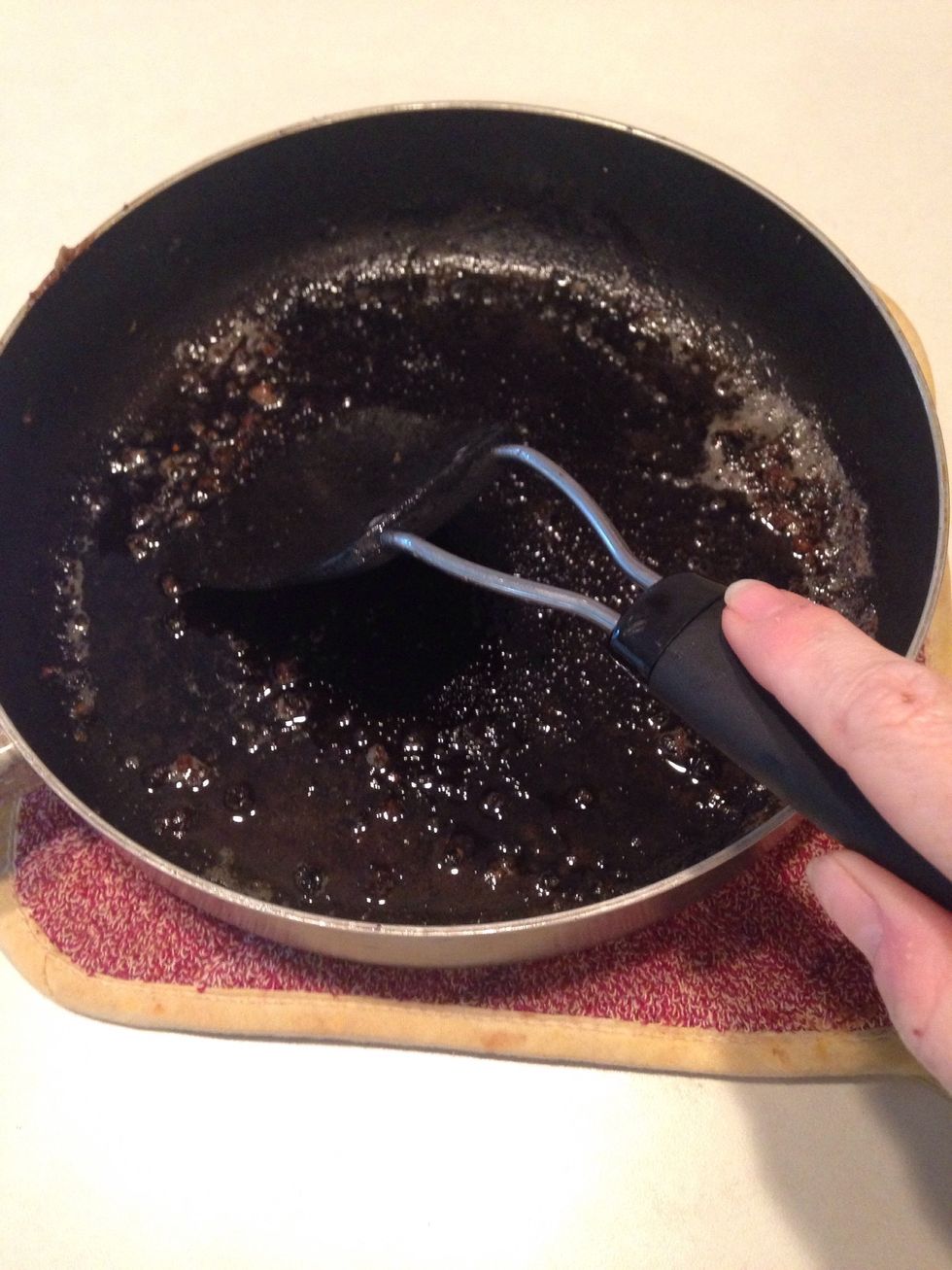 Remove pan from burner and scrape browned bits of meat with a spatula.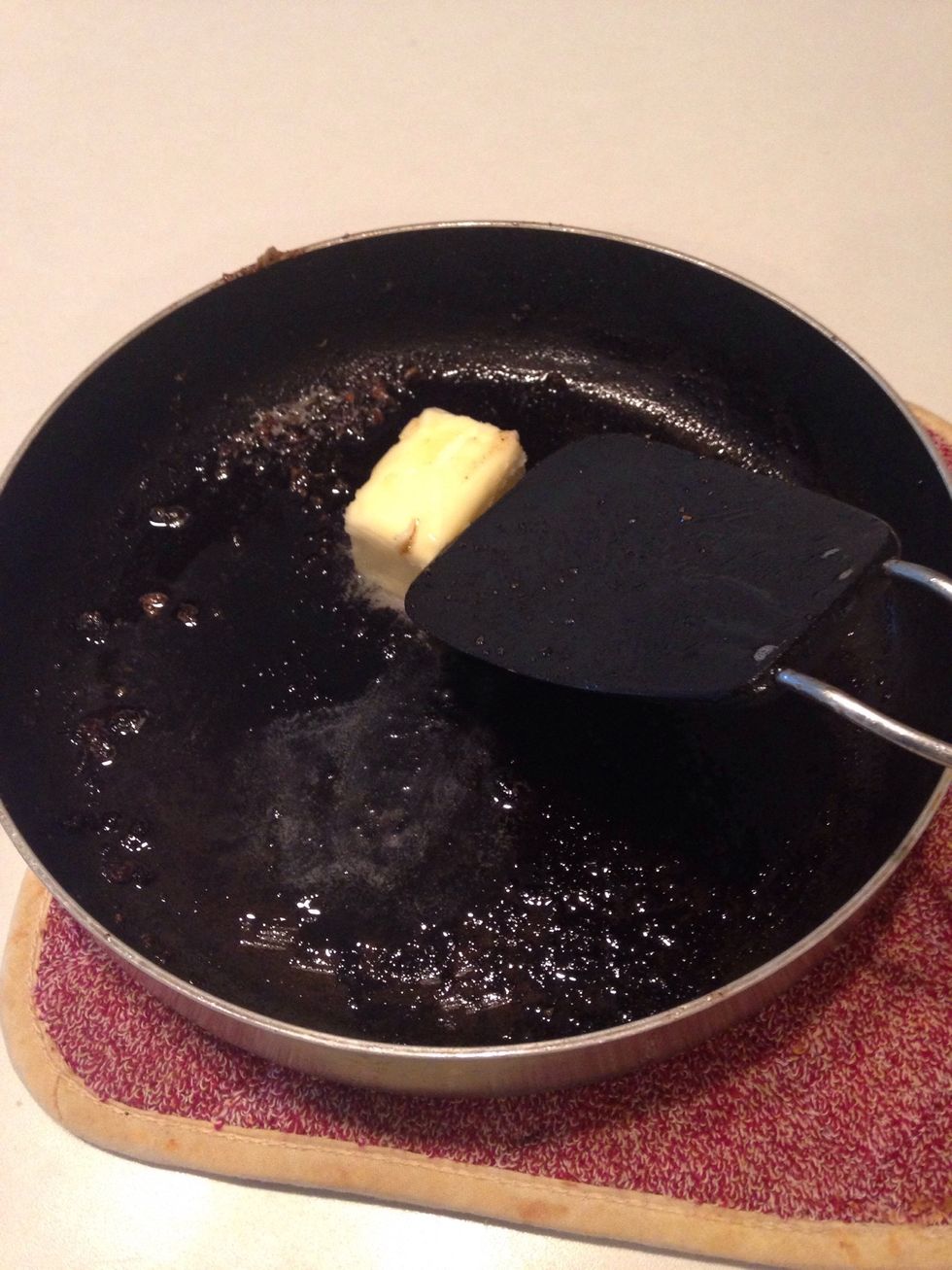 Add butter and swirl around pan until it melts.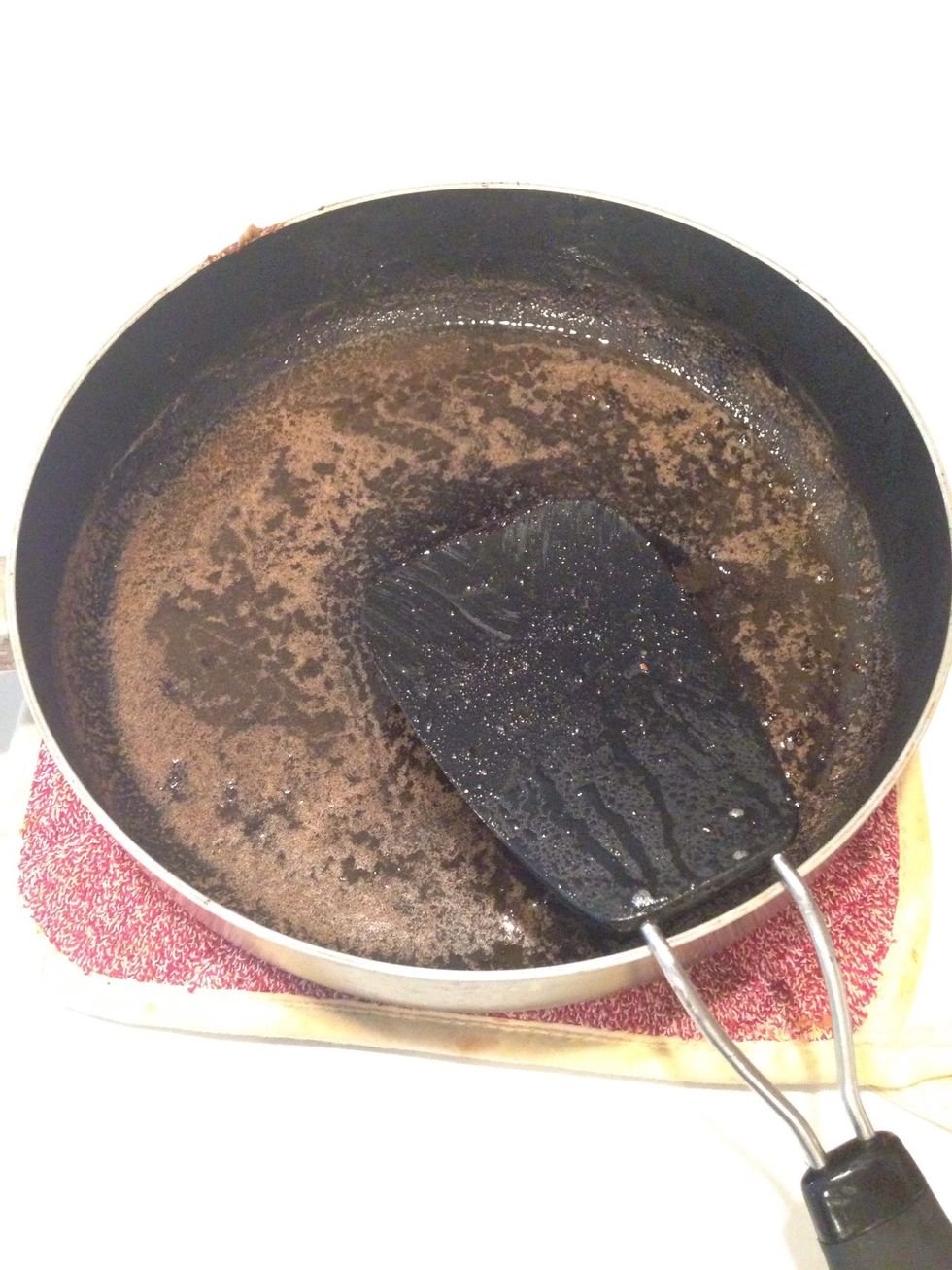 Like this.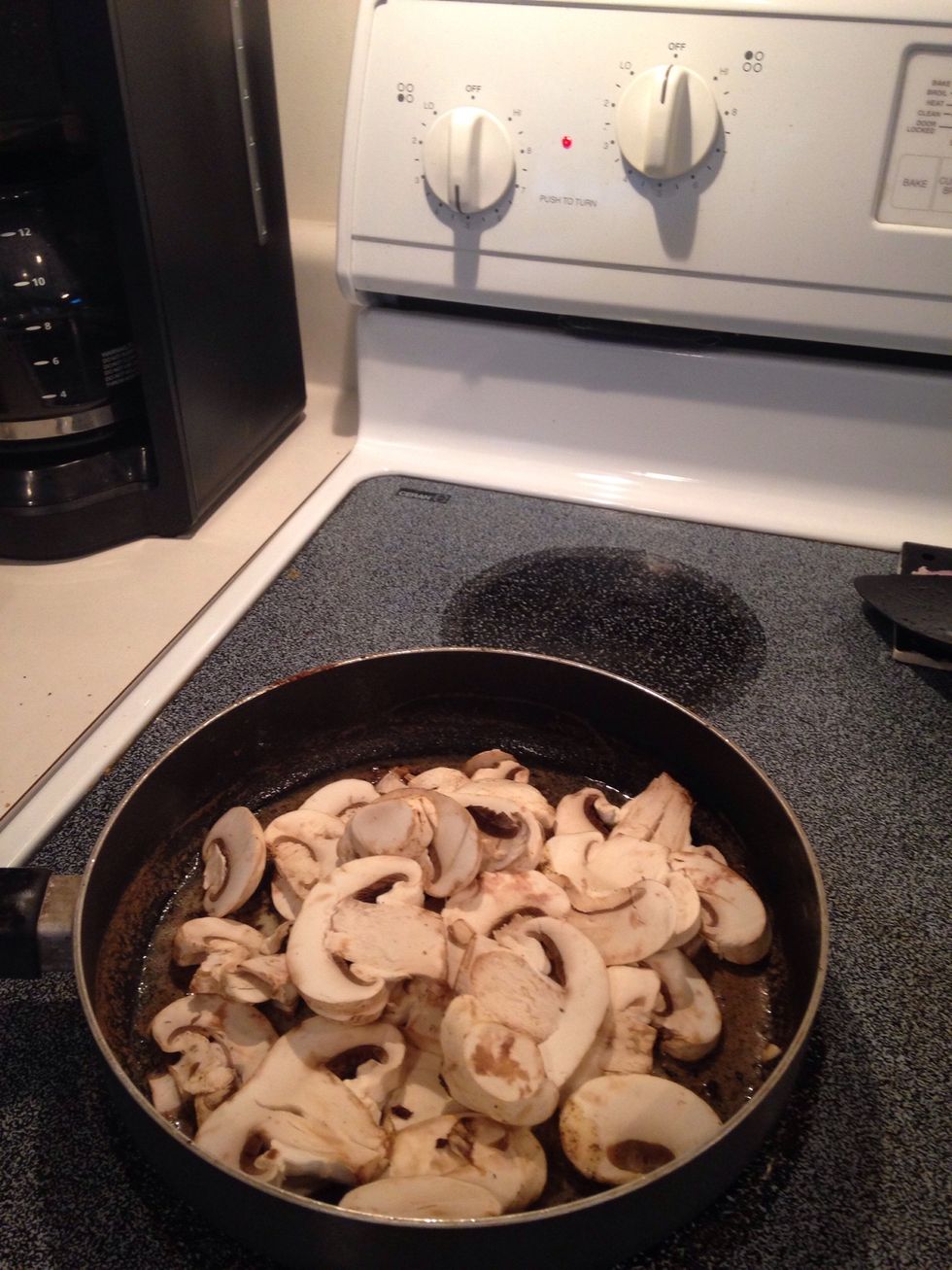 Return pan to burner over medium heat. Add mushrooms.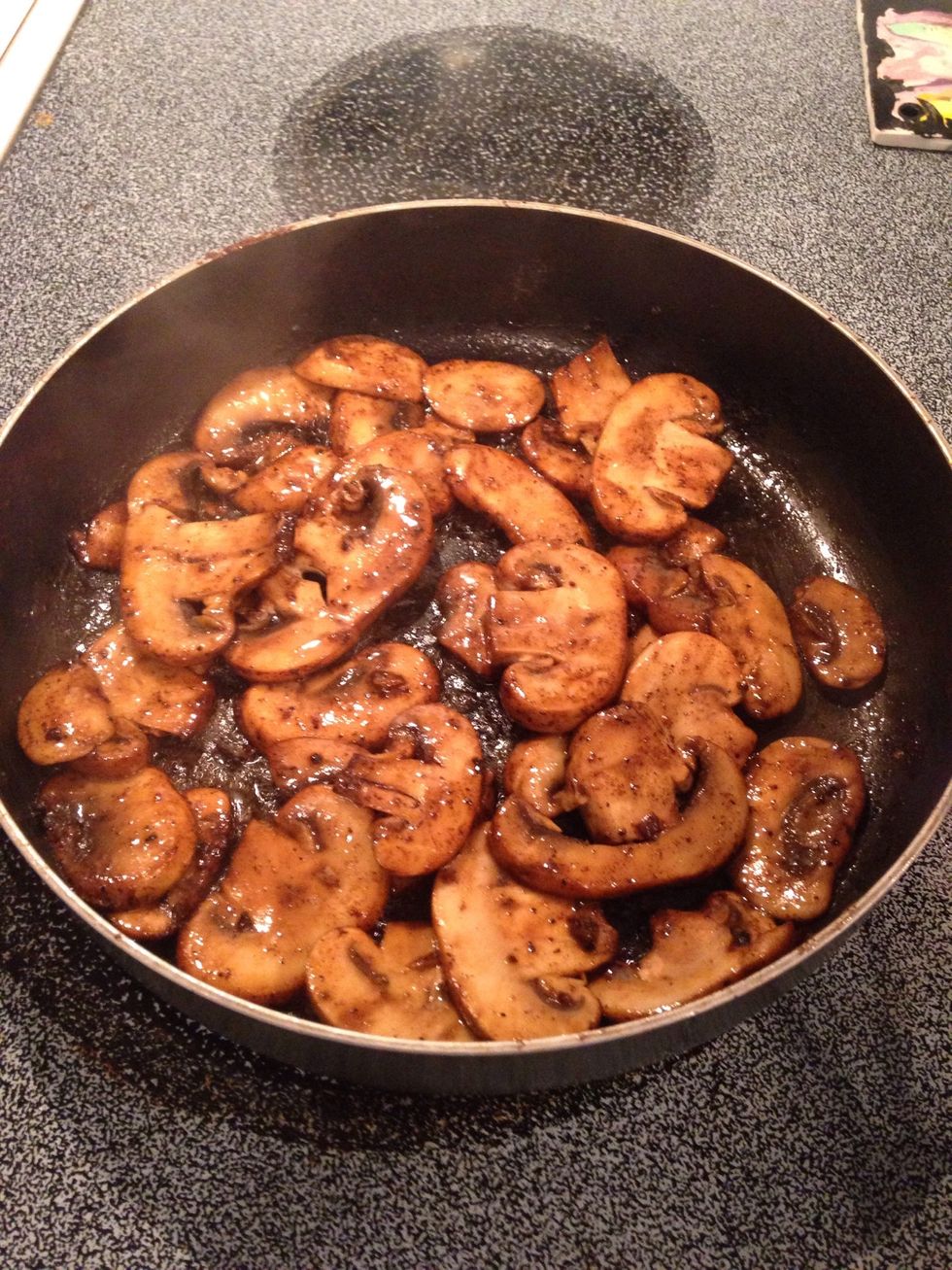 Cook 5-8 minutes until mushrooms are golden brown in color.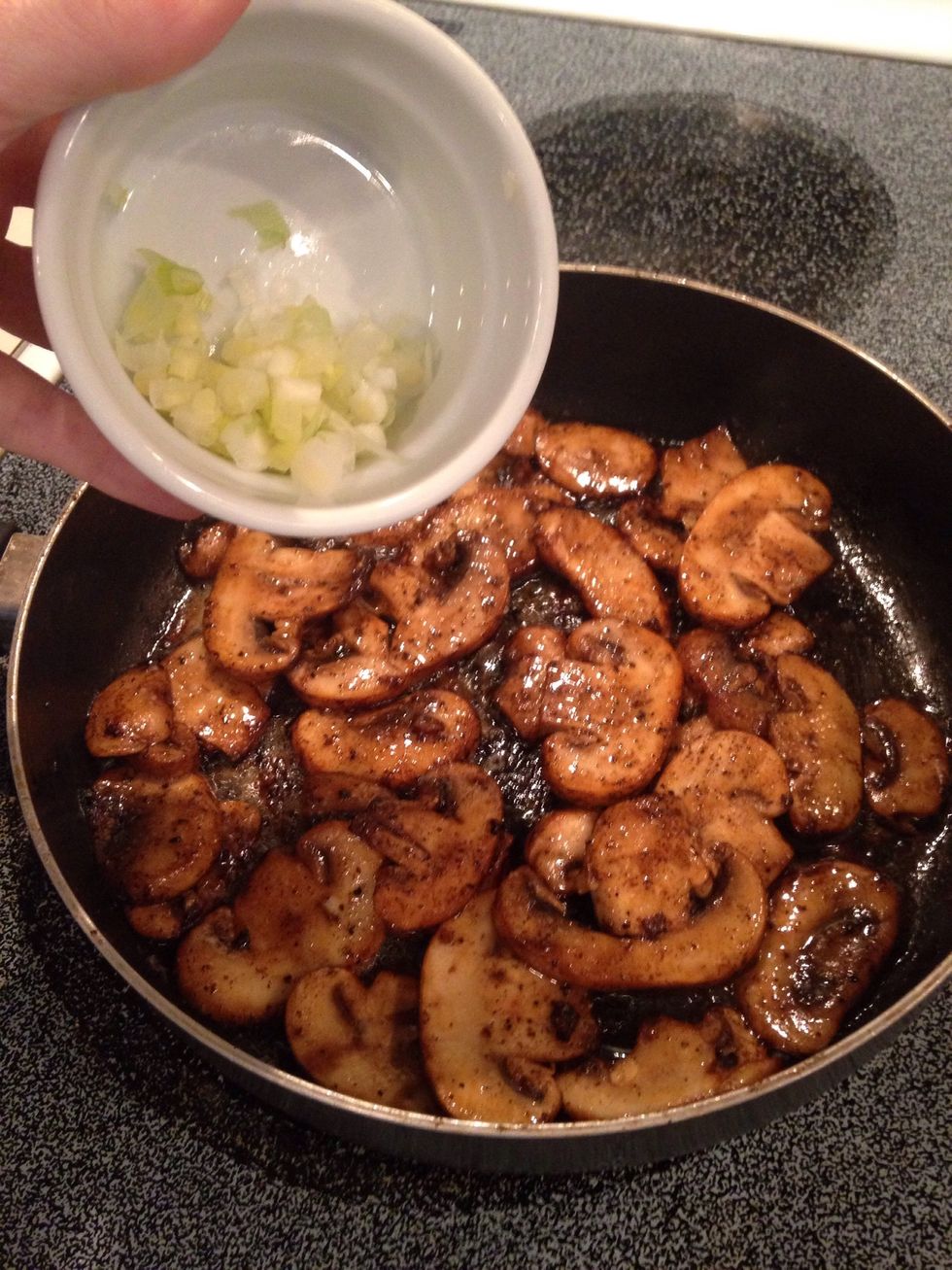 Add shallots.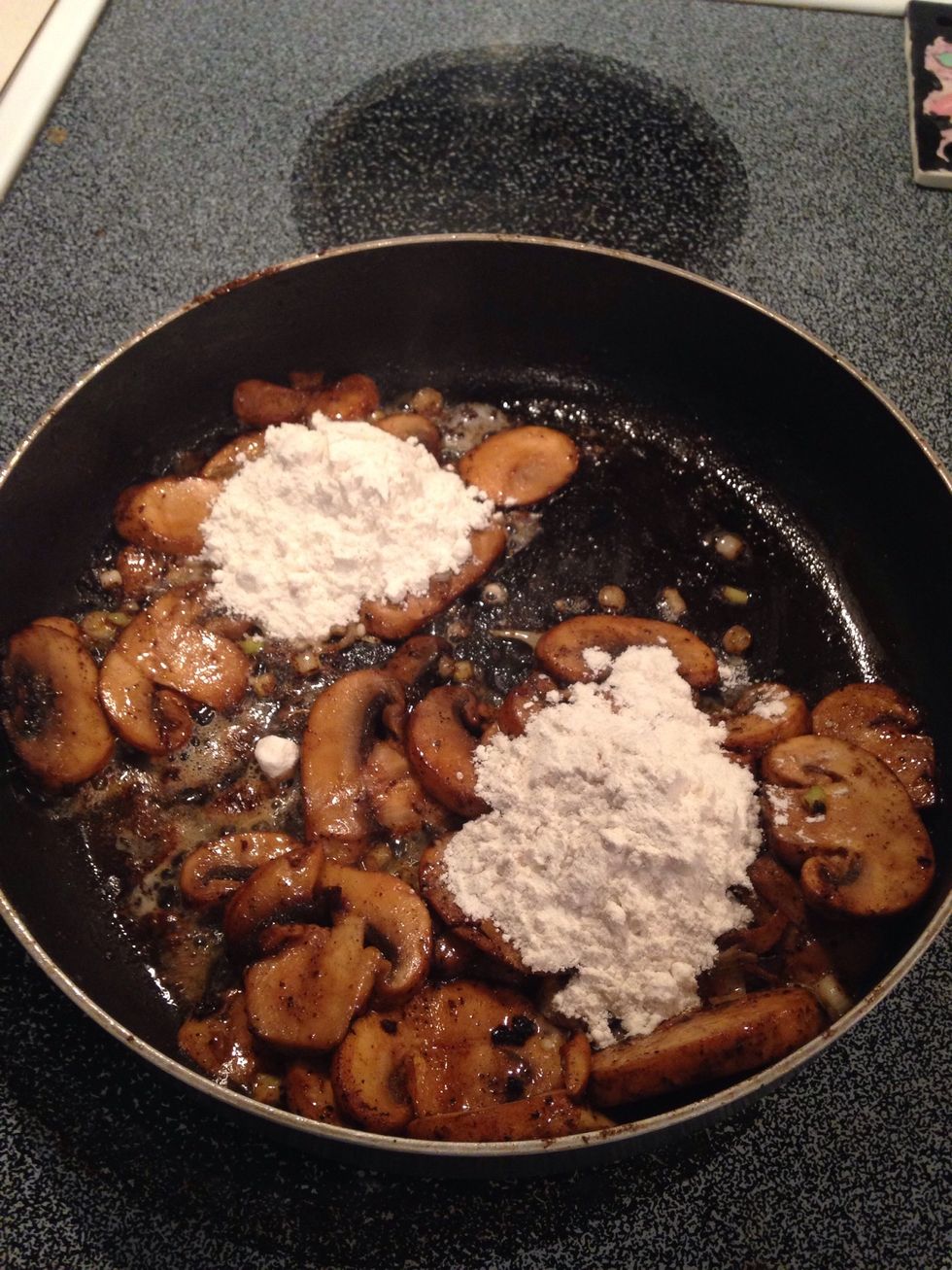 Add flour and stir to make a roux.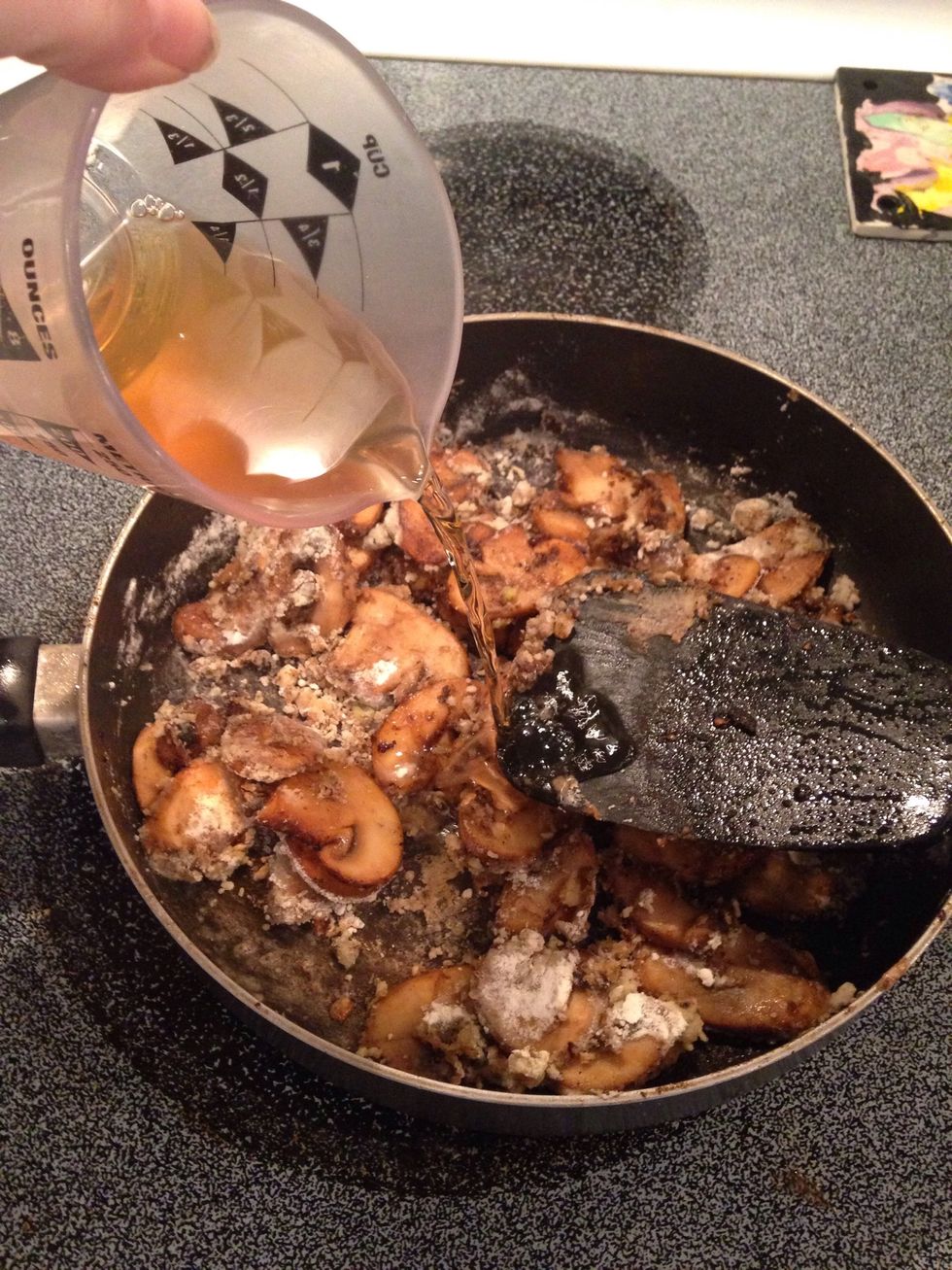 Add sherry and cook until it evaporates.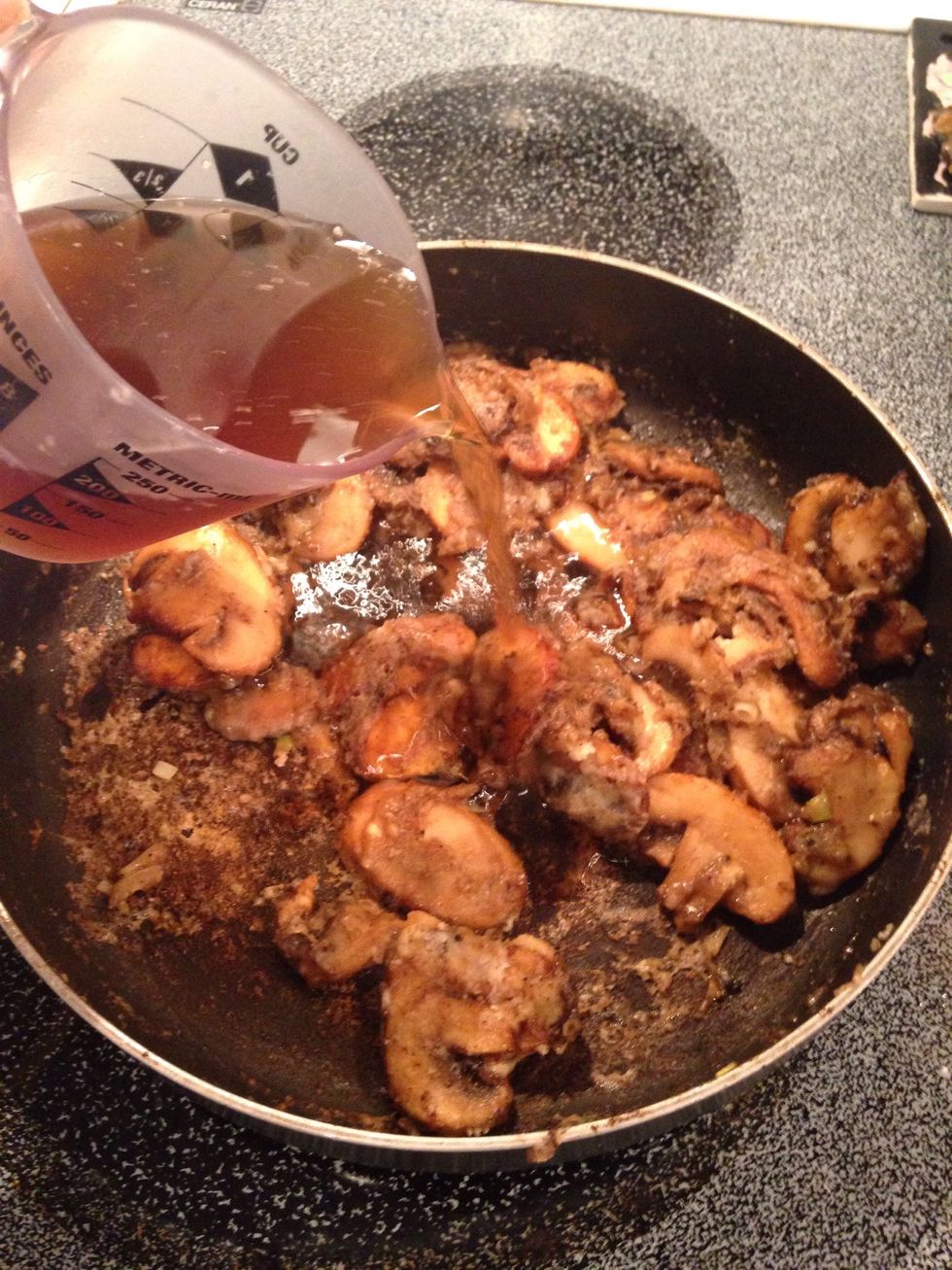 Add beef broth.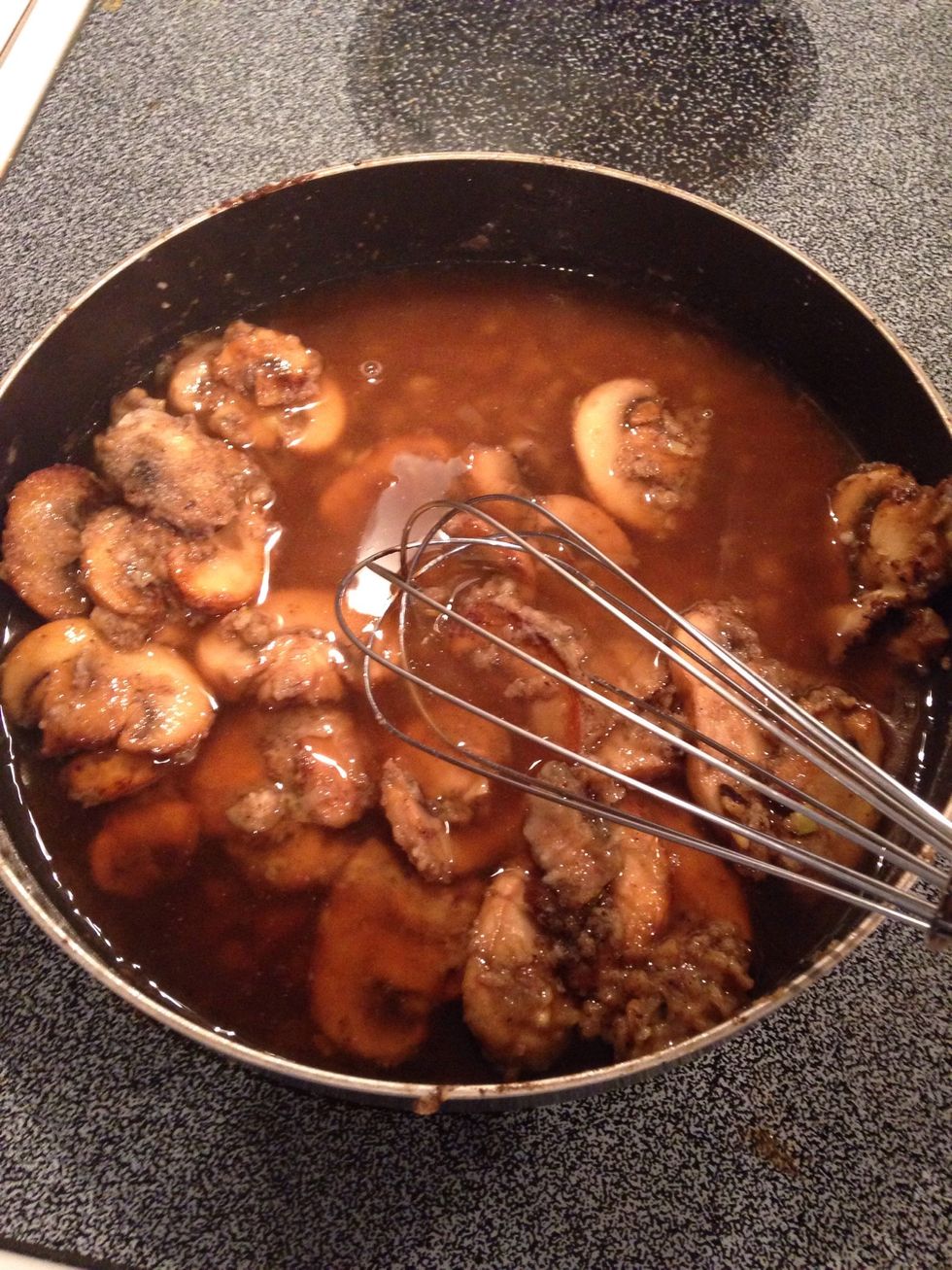 Whisk to make smooth.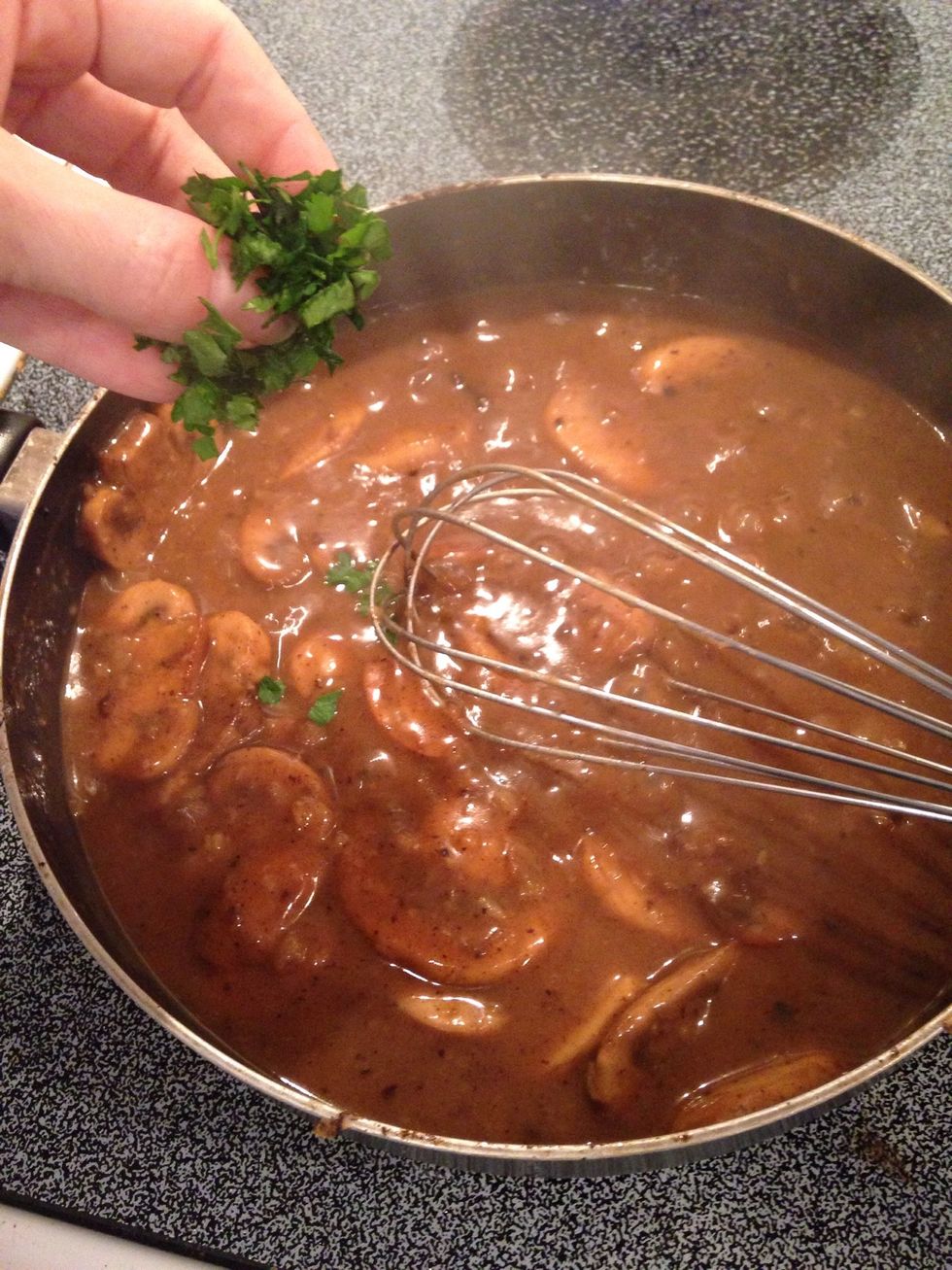 Continue cooking until thick, then add parsley, salt and pepper to taste.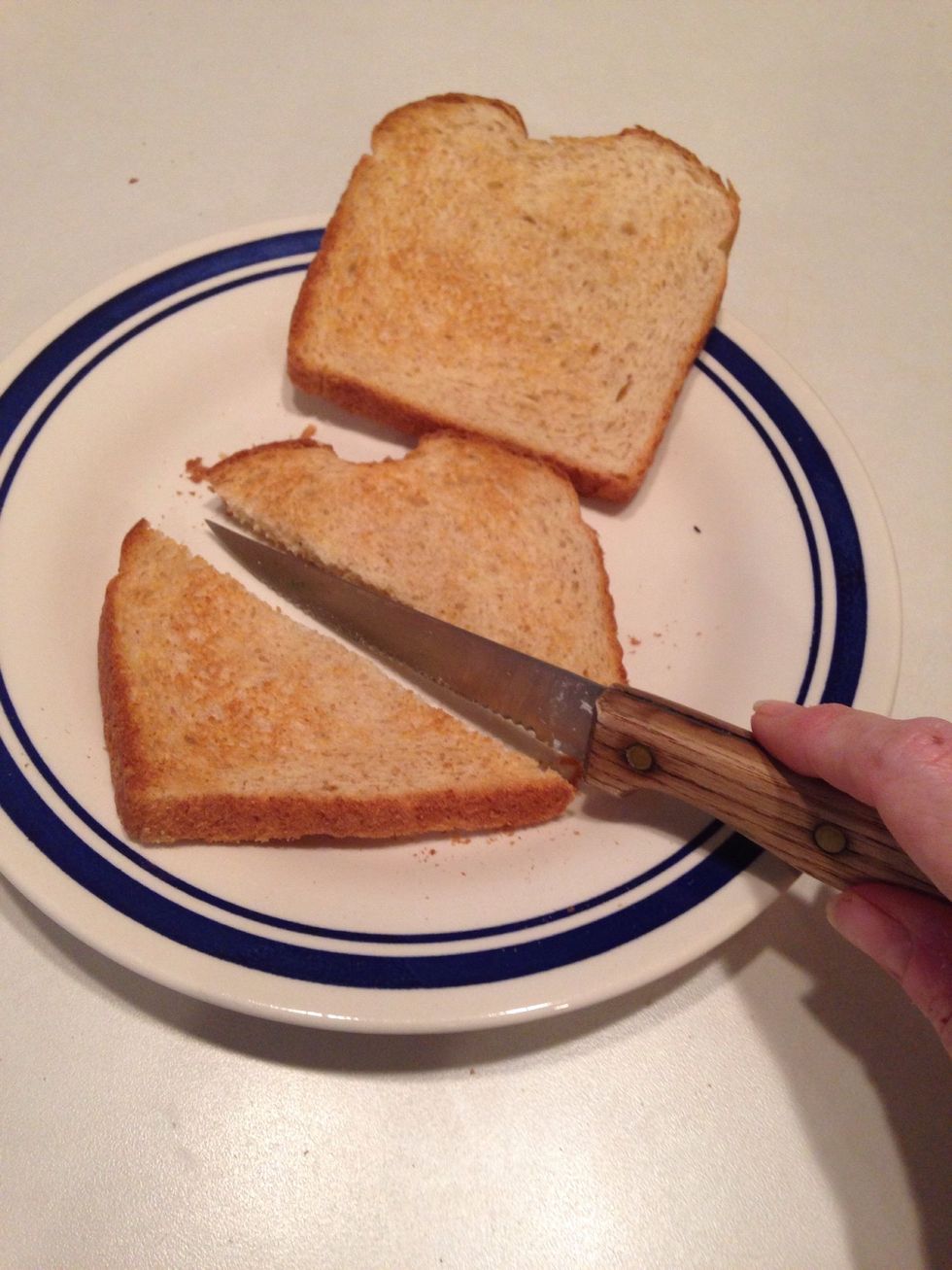 While gravy is cooking, toast bread and cut in triangles, two per plate.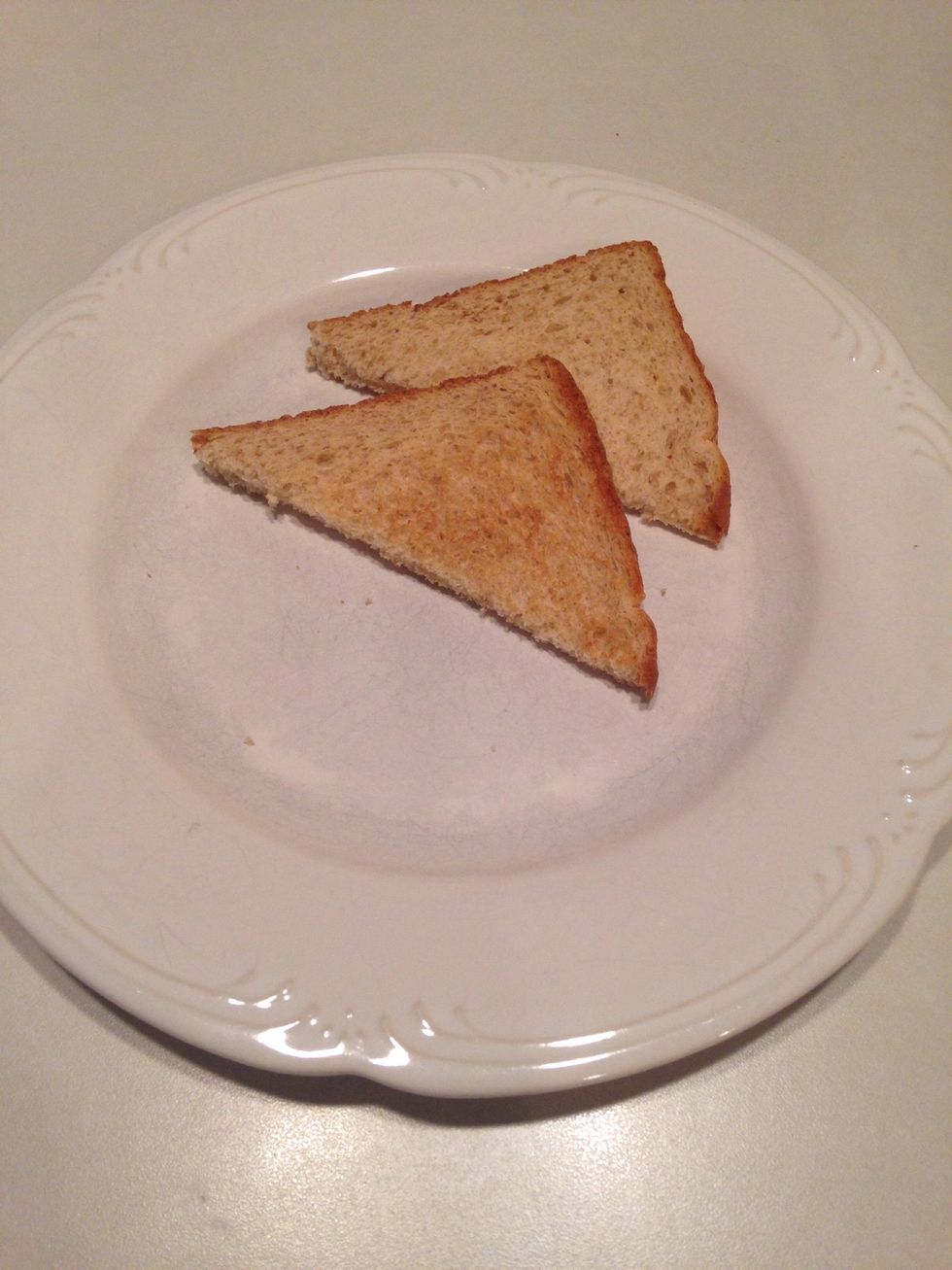 Layer like this.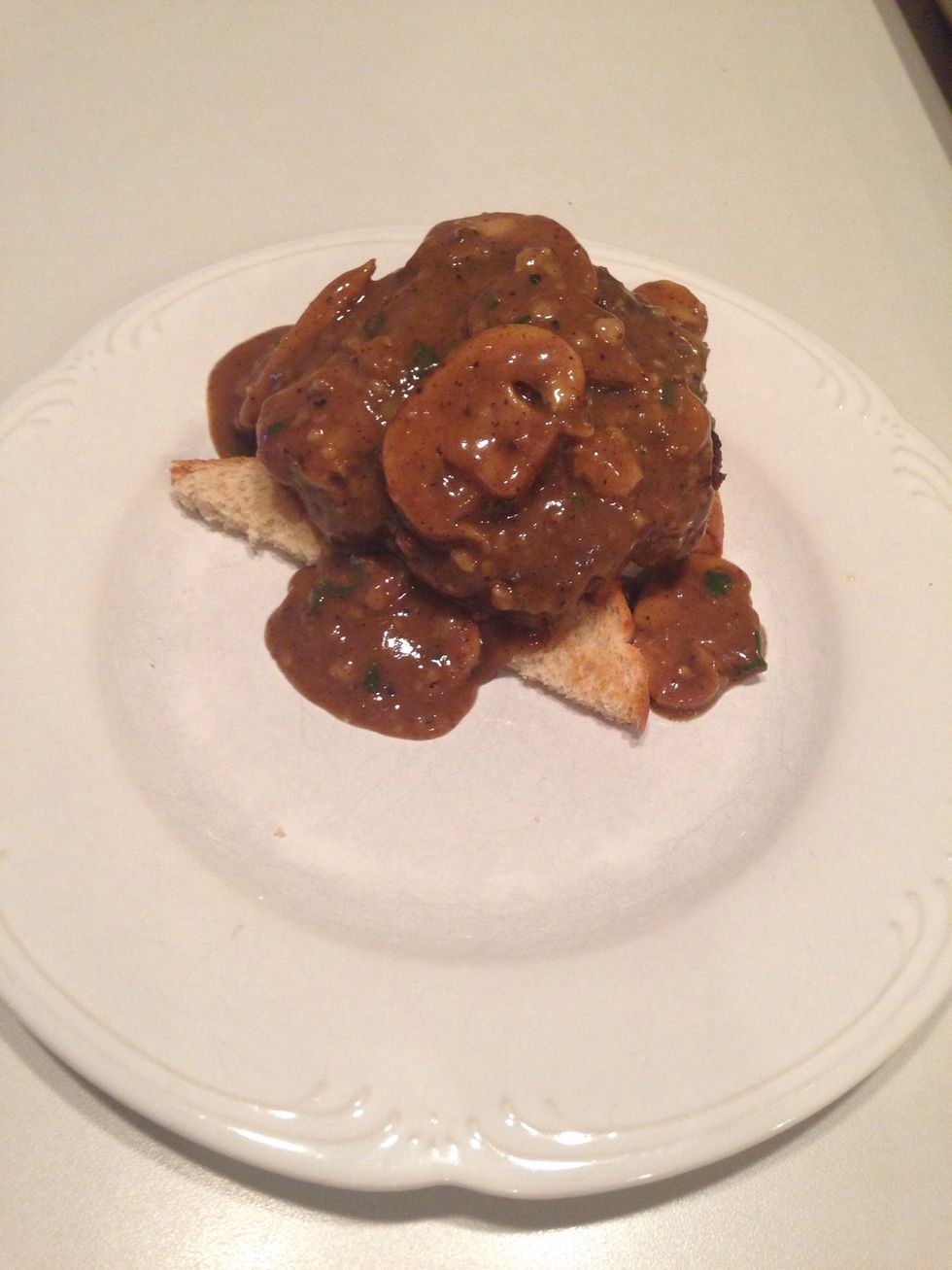 Remove patties from oven (if you haven't already taken them out) and put one patty on bread slices. Cover with mushroom gravy.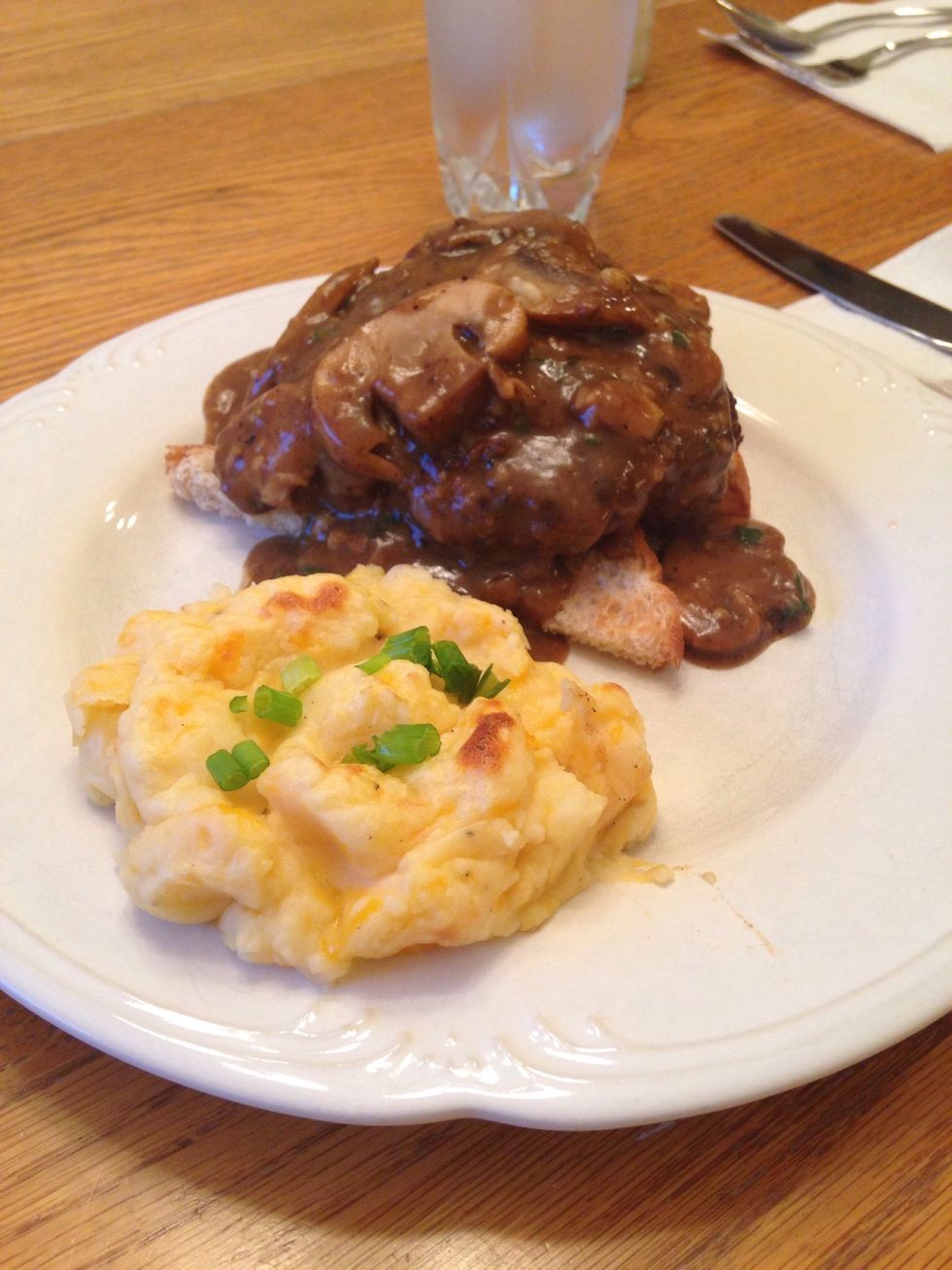 A great side for this is Cheesy Mashed Potatoes - check out my other Snapguide for that recipe! Serve and enjoy!
For Patties:
Aluminum foil
1.0lb Ground hamburger meat
1.0lb Bulk sausage
Salt and course black pepper
1.0tsp Ground or rubbed sage
1.0 Small onion, grated
2.0tsp Minced garlic
2.0Tbsp Worcestershire sauce
1.0Tbsp Dijon mustard
1/2c Breadcrumbs
2.0Tbsp Vegetable oil
For Mushroom Gravy:
2.0 Shallots, finely chopped
3.0Tbsp Butter
1.0 Small package sliced mushrooms
Salt and black pepper
2.0Tbsp Flour
1/3c Cooking sherry
1/2c Beef stock
Handful of chopped parsley
6.0 Slices toast
1.0 Egg (for patty shaping)