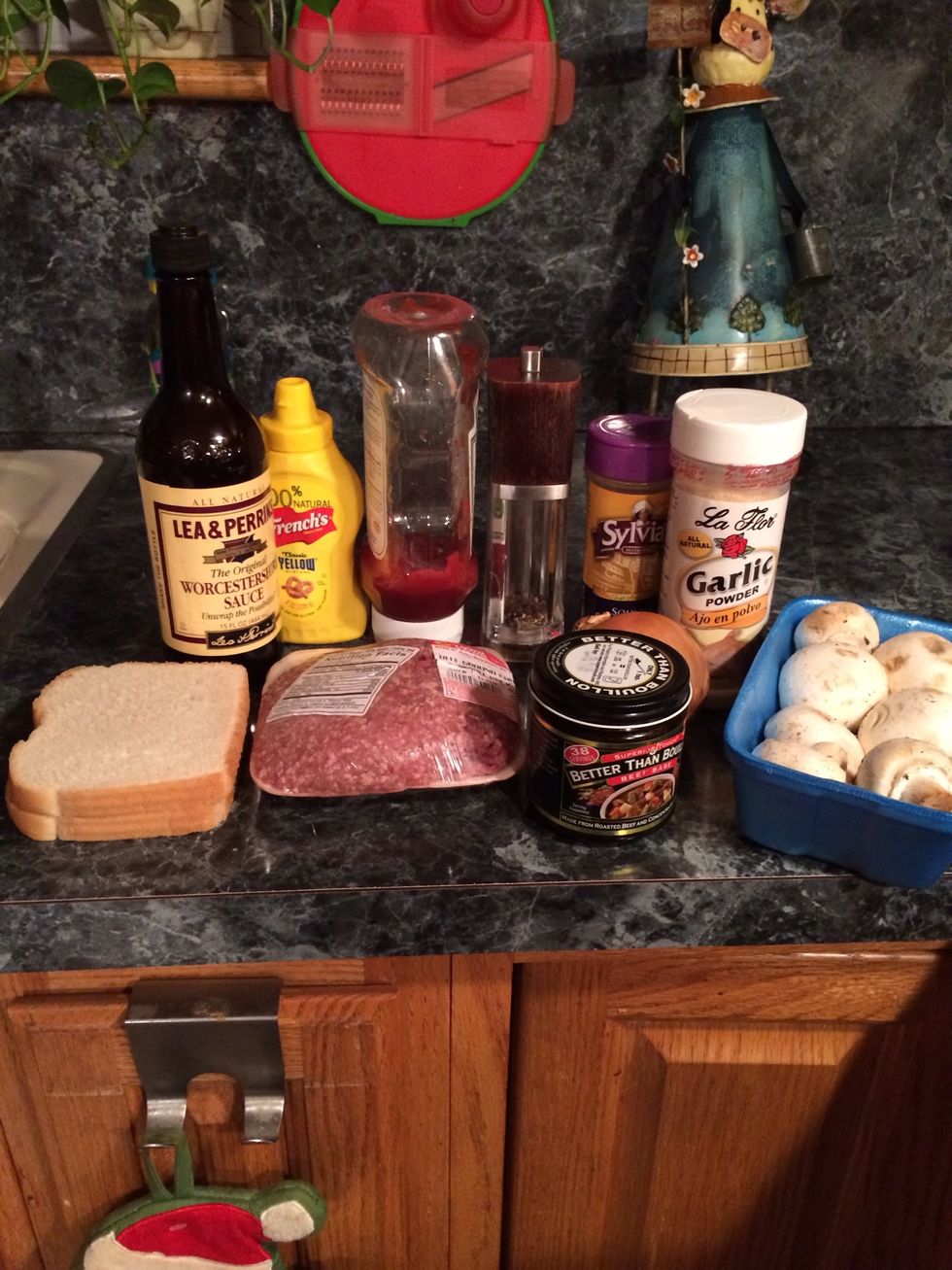 Cast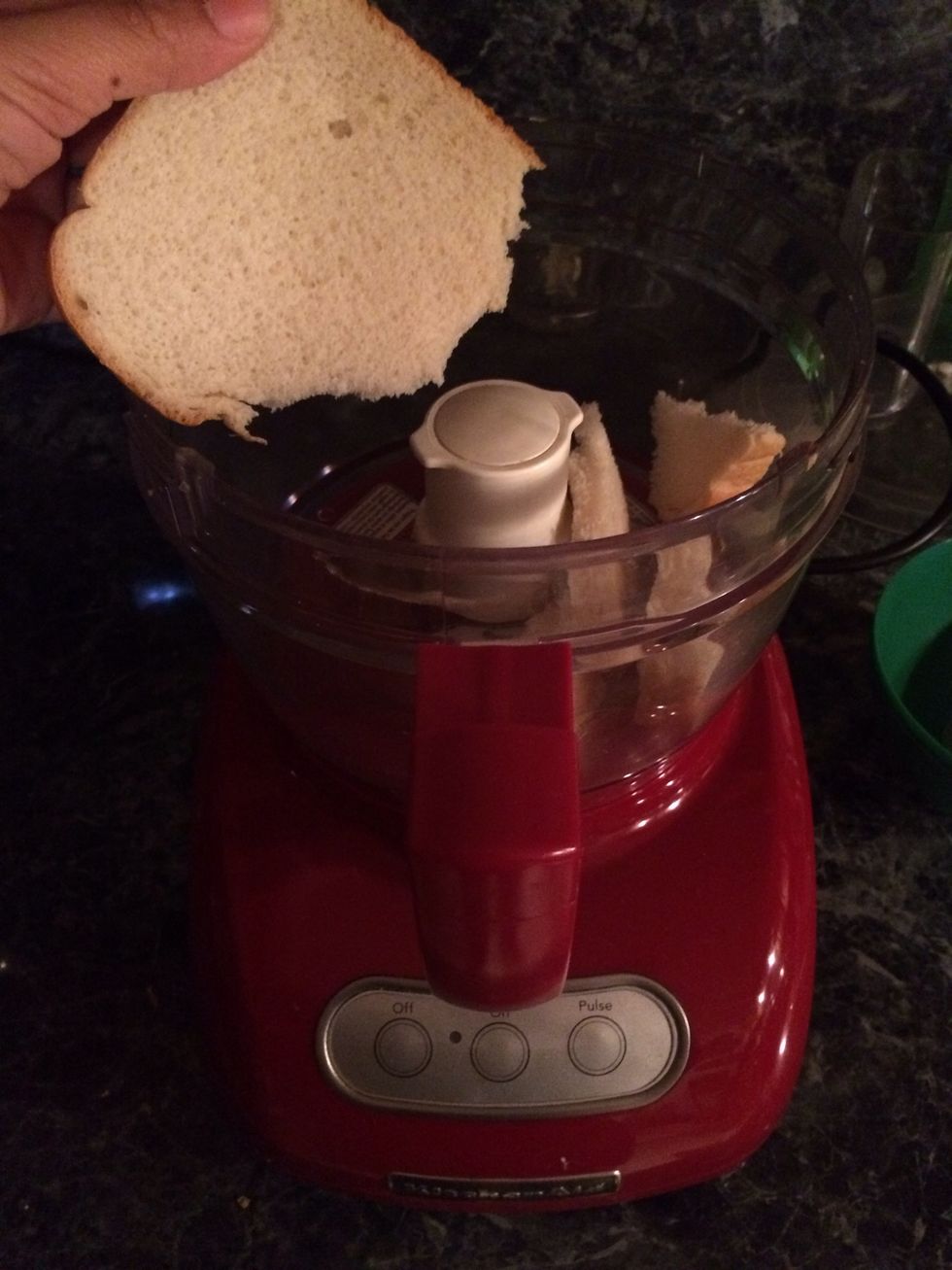 First thing I will do is make homemade breadcrumbs. For this I will use my food processor. I will process it until it is the consistency of bread crumbs😉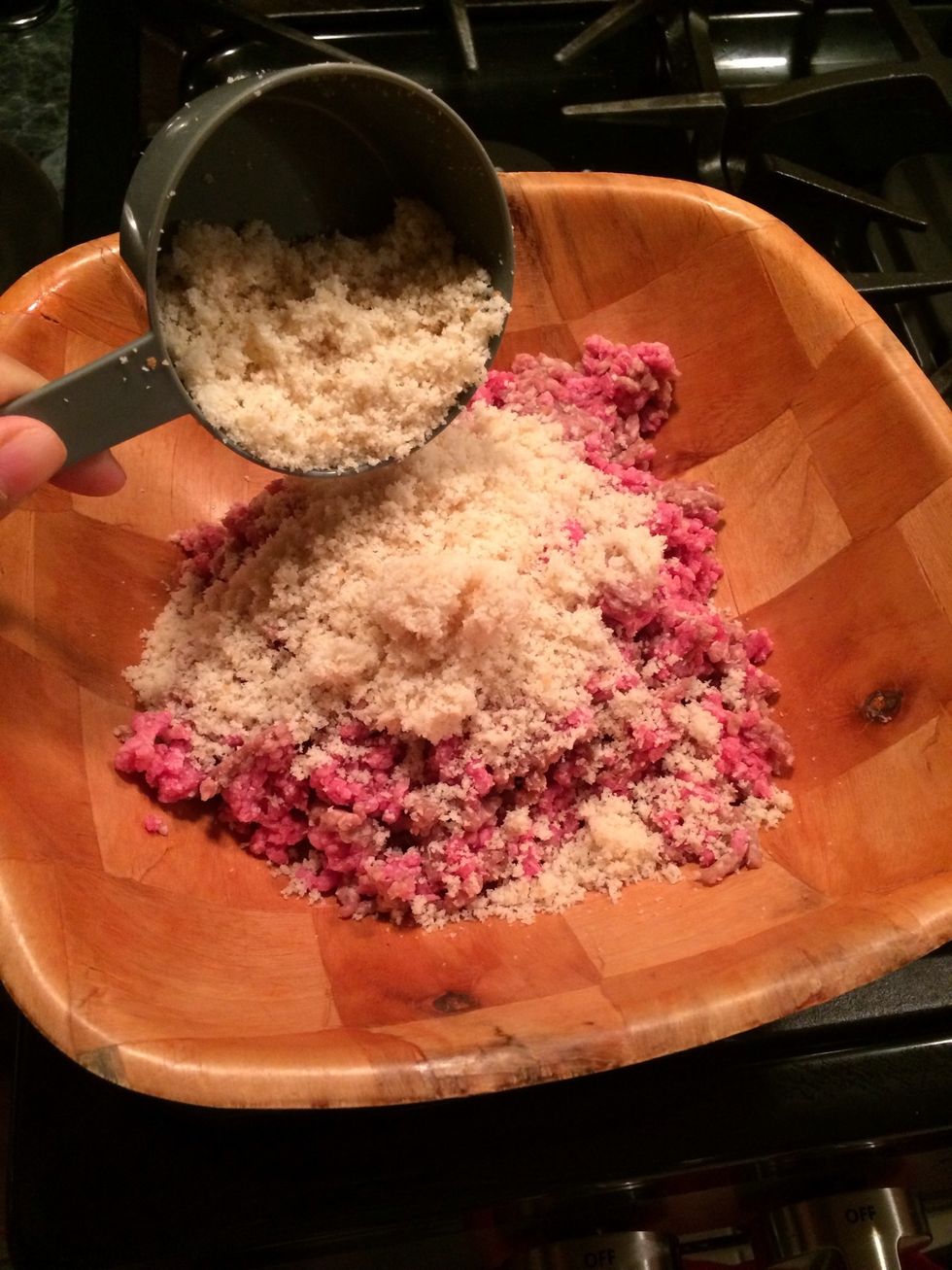 Nothing like fresh breadcrumbs. 😉 So by now i put my beef in a bowl. On top of the beef I added my breadcrumbs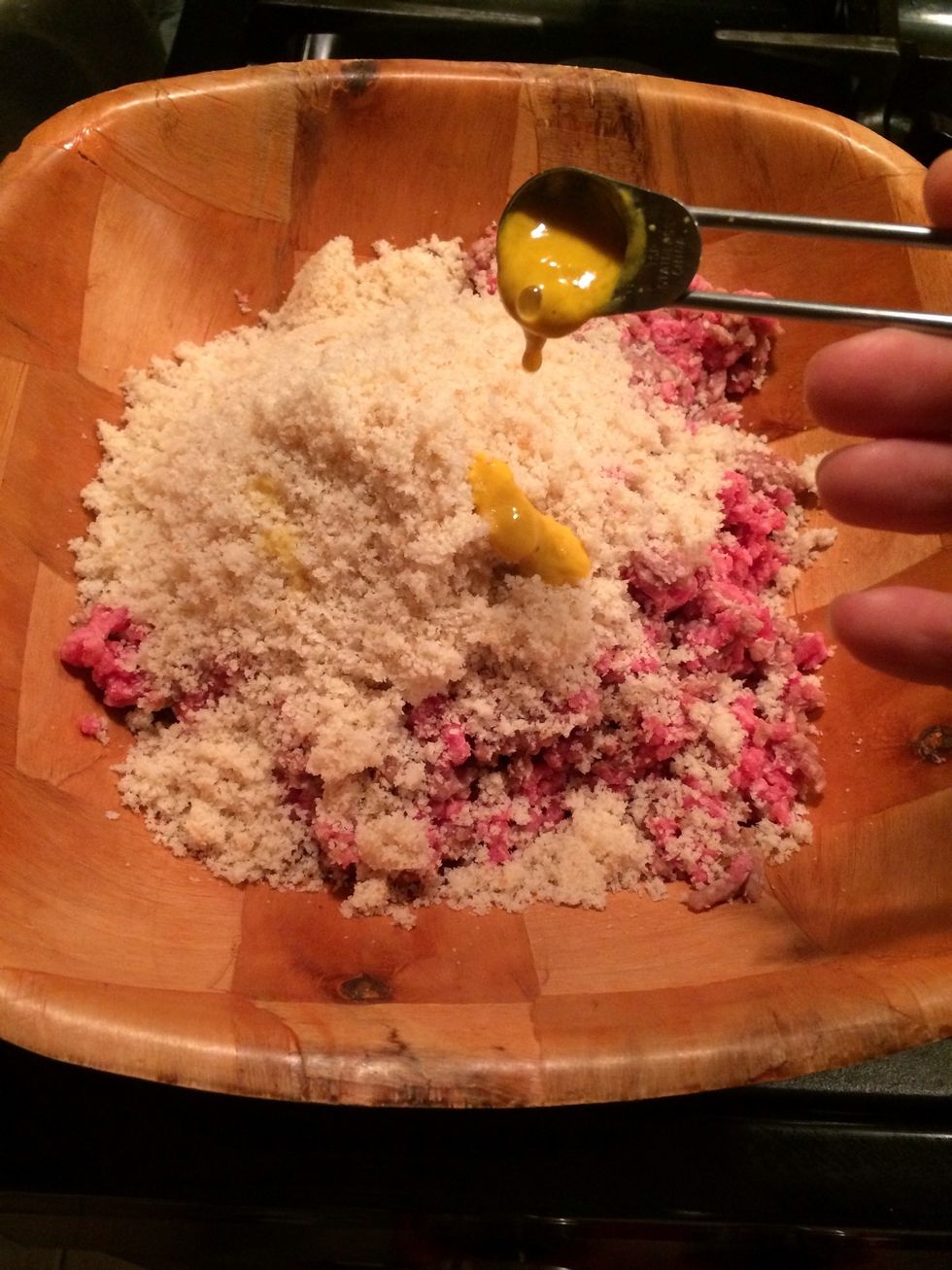 The mustard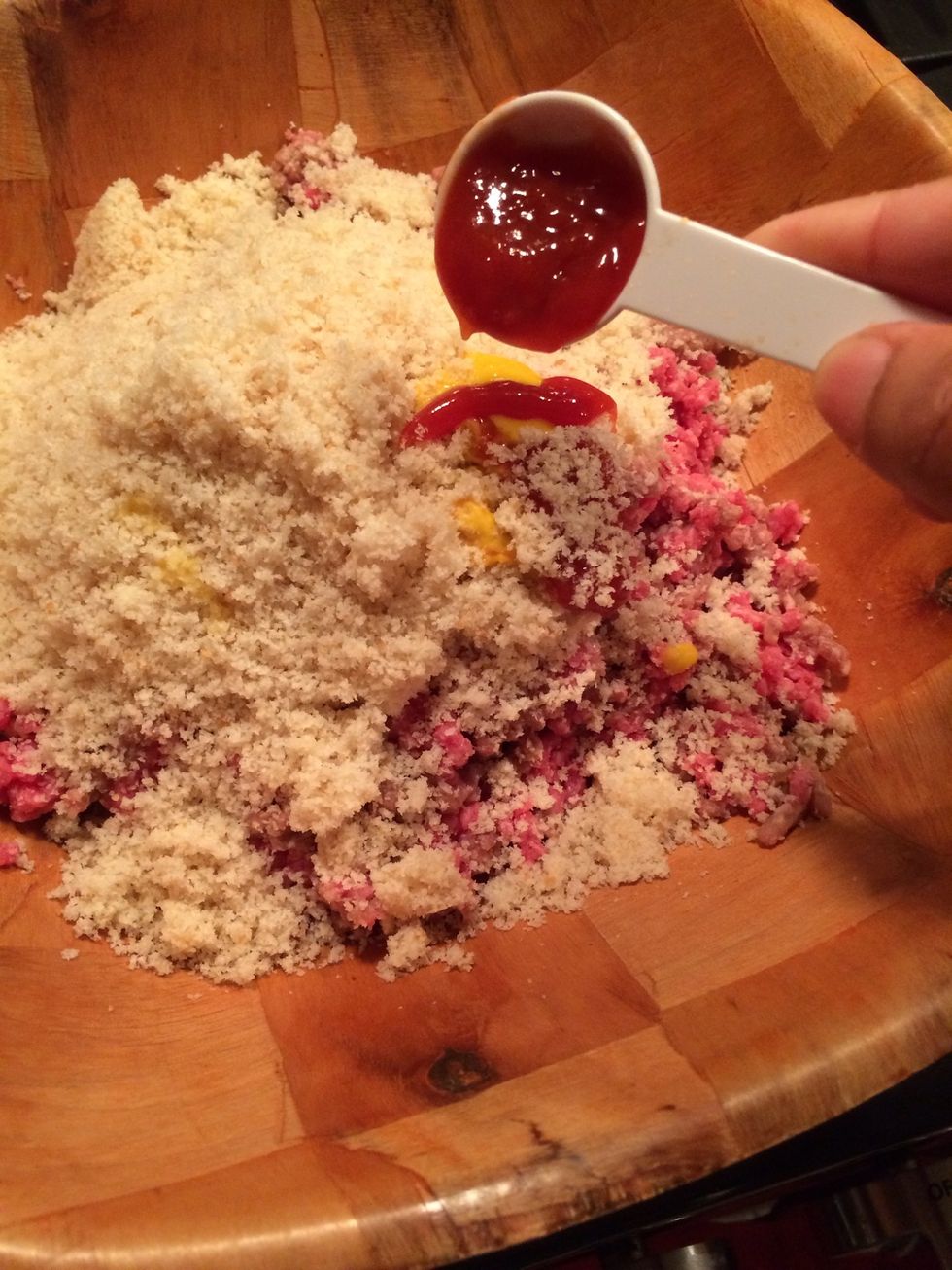 The ketchup
The garlic powder
Sylvia's seasoning. I enjoy this seasoning. If you can't find It any all purpose seasoning will do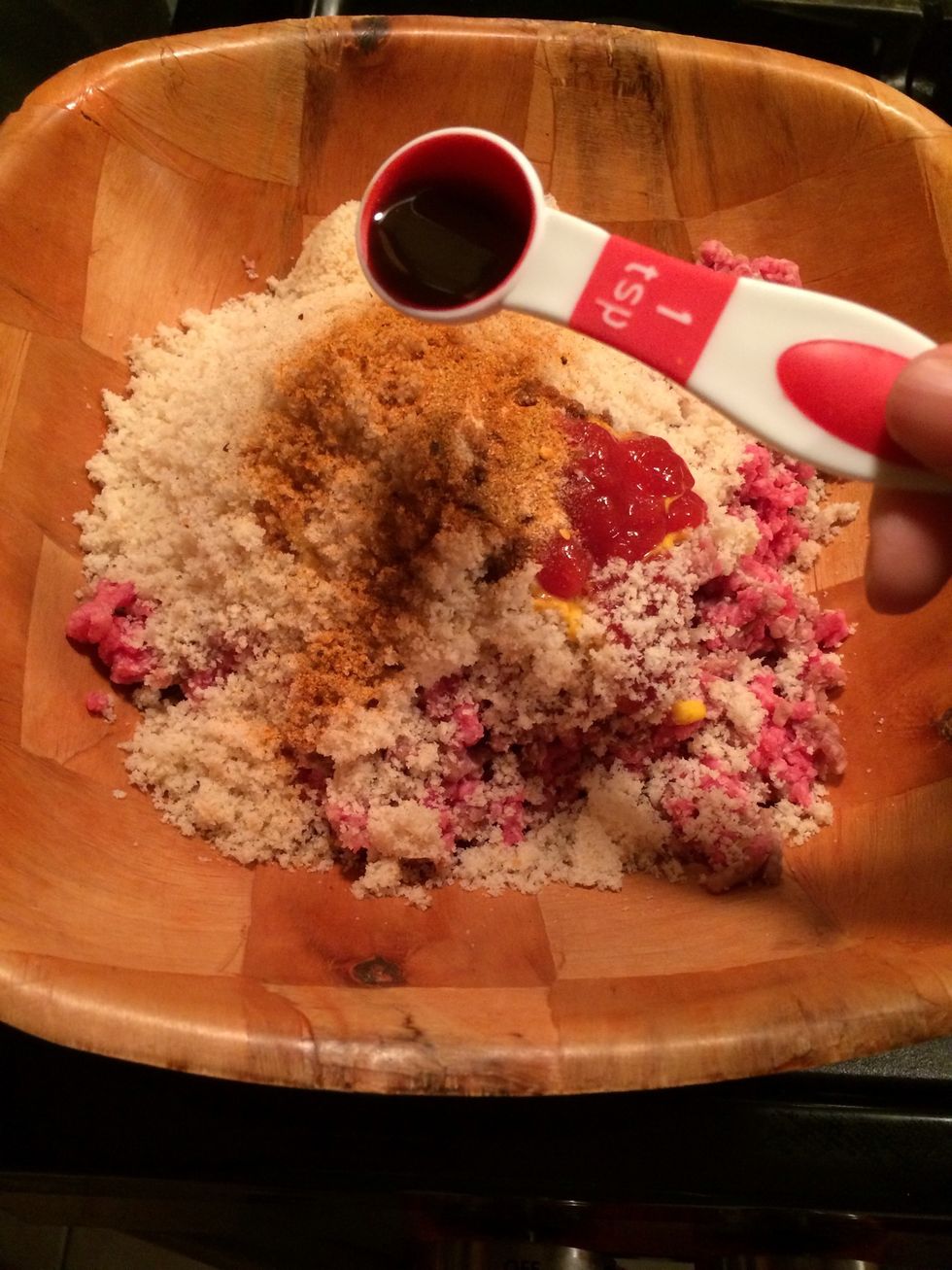 Next comes the Worcestershire sauce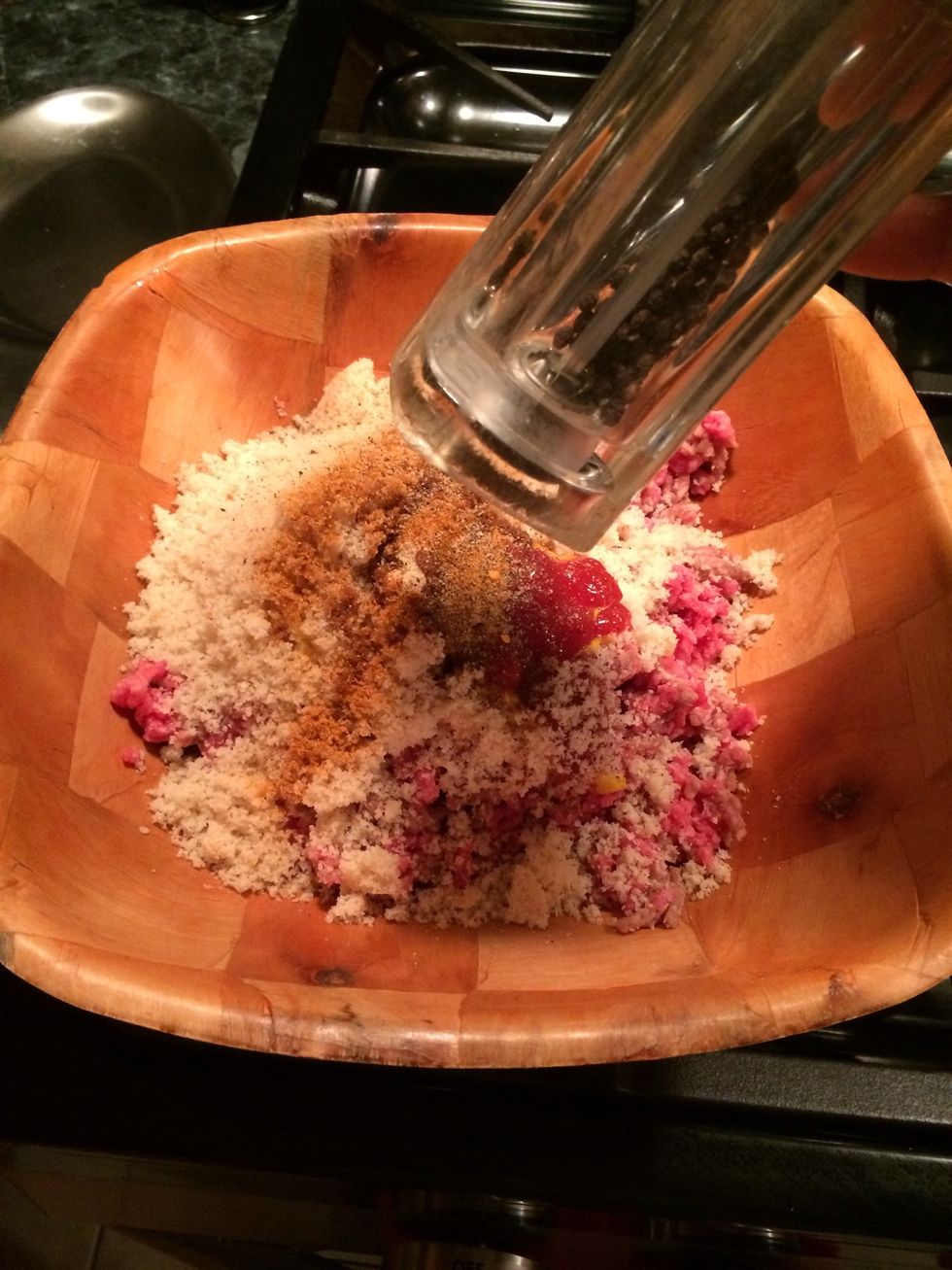 Some black pepper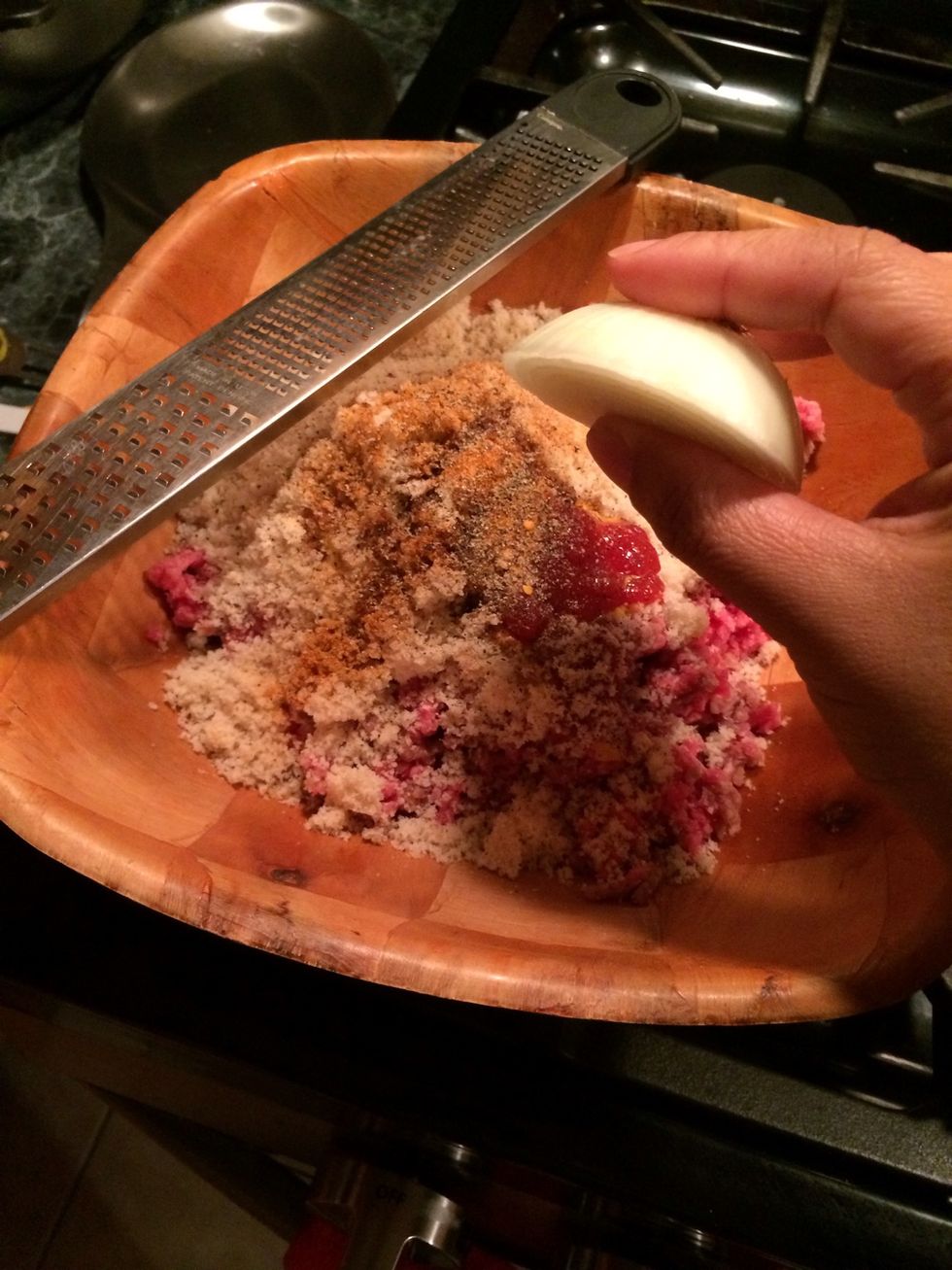 And about this much of onion. It's a little bit less than half of a onion. I will grate the onion into my beef mixture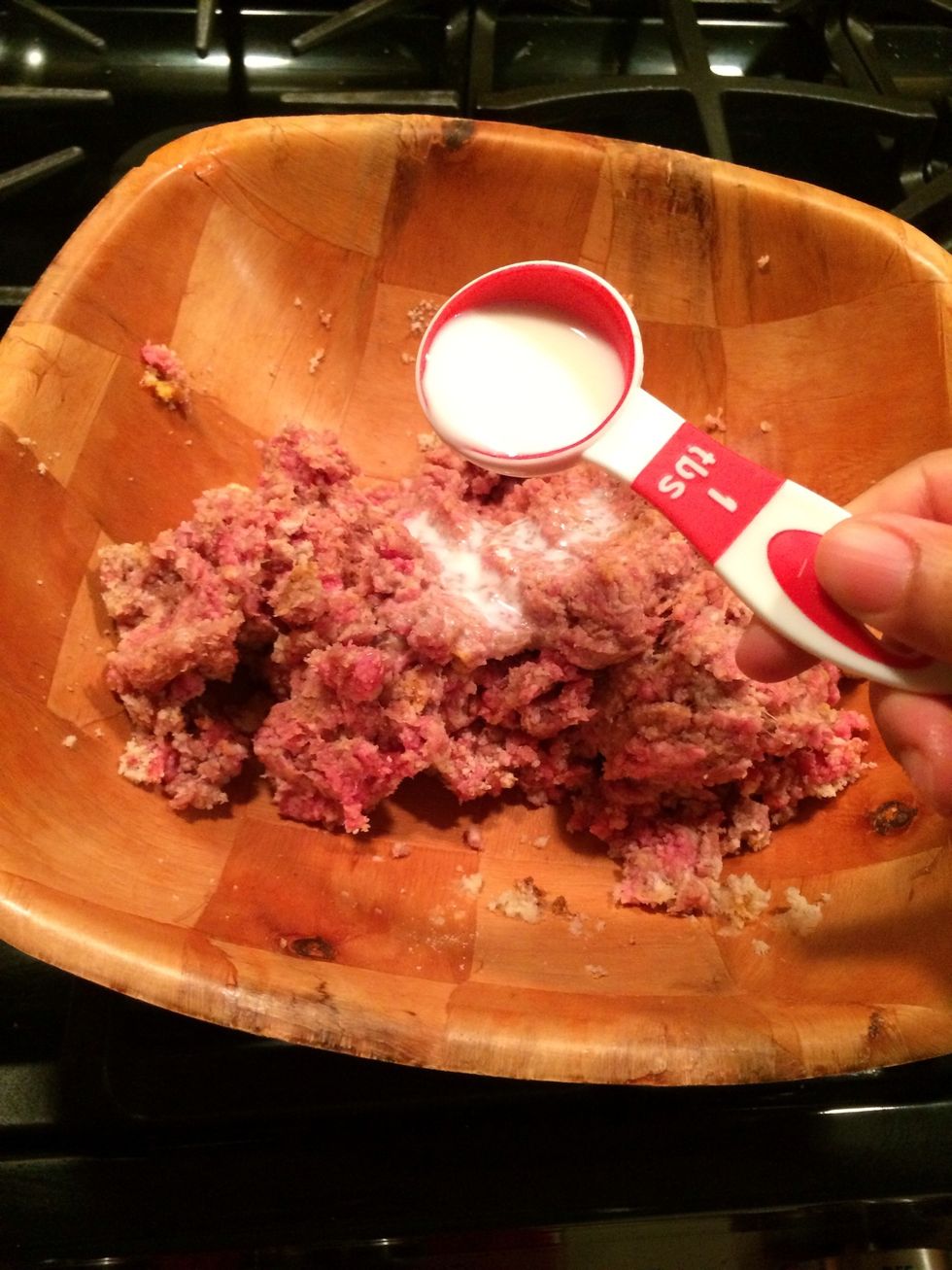 Now let's add some milk to the beef. This will make our meatballs tender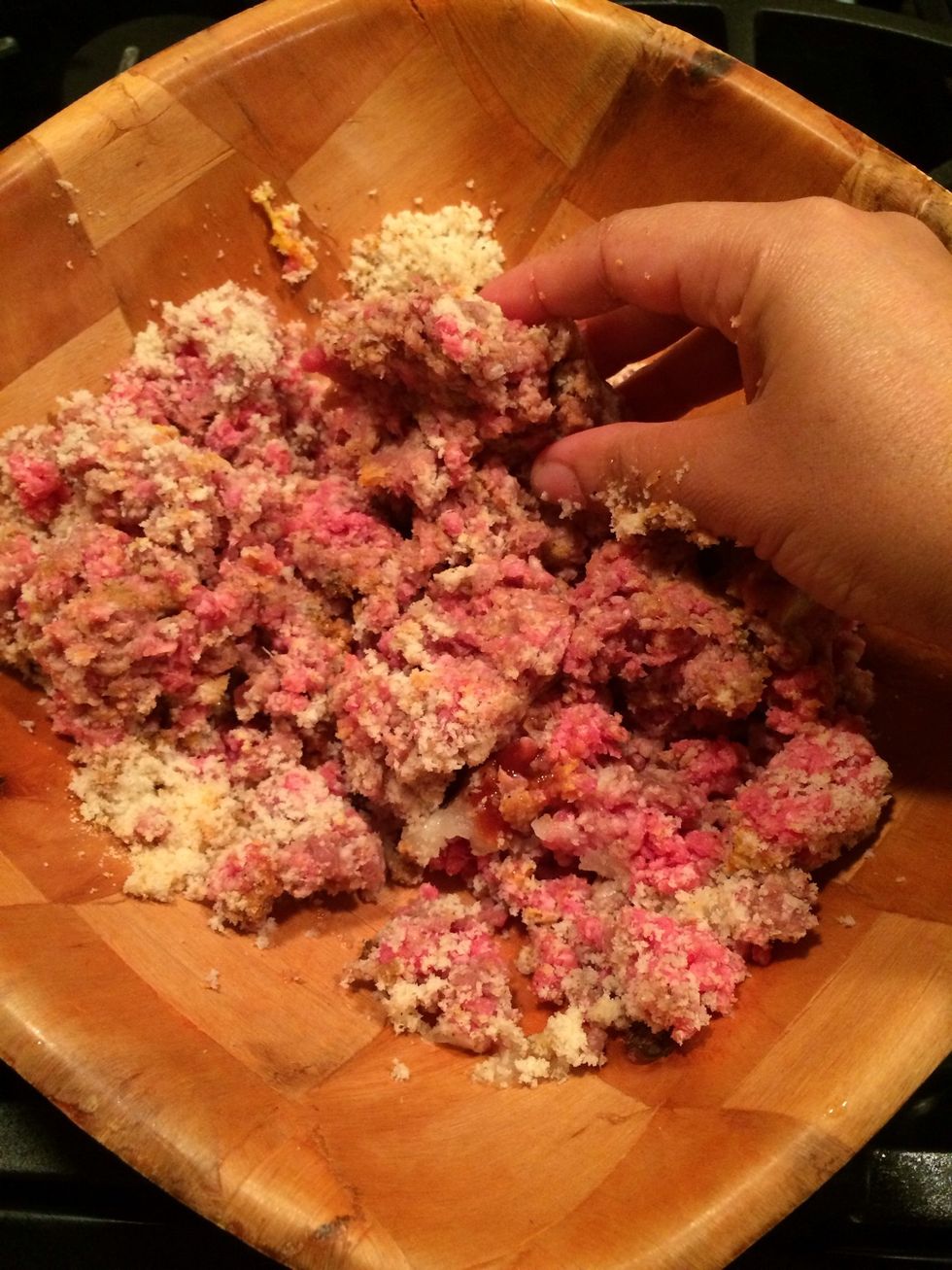 Mix it well. Making sure everything is incorporated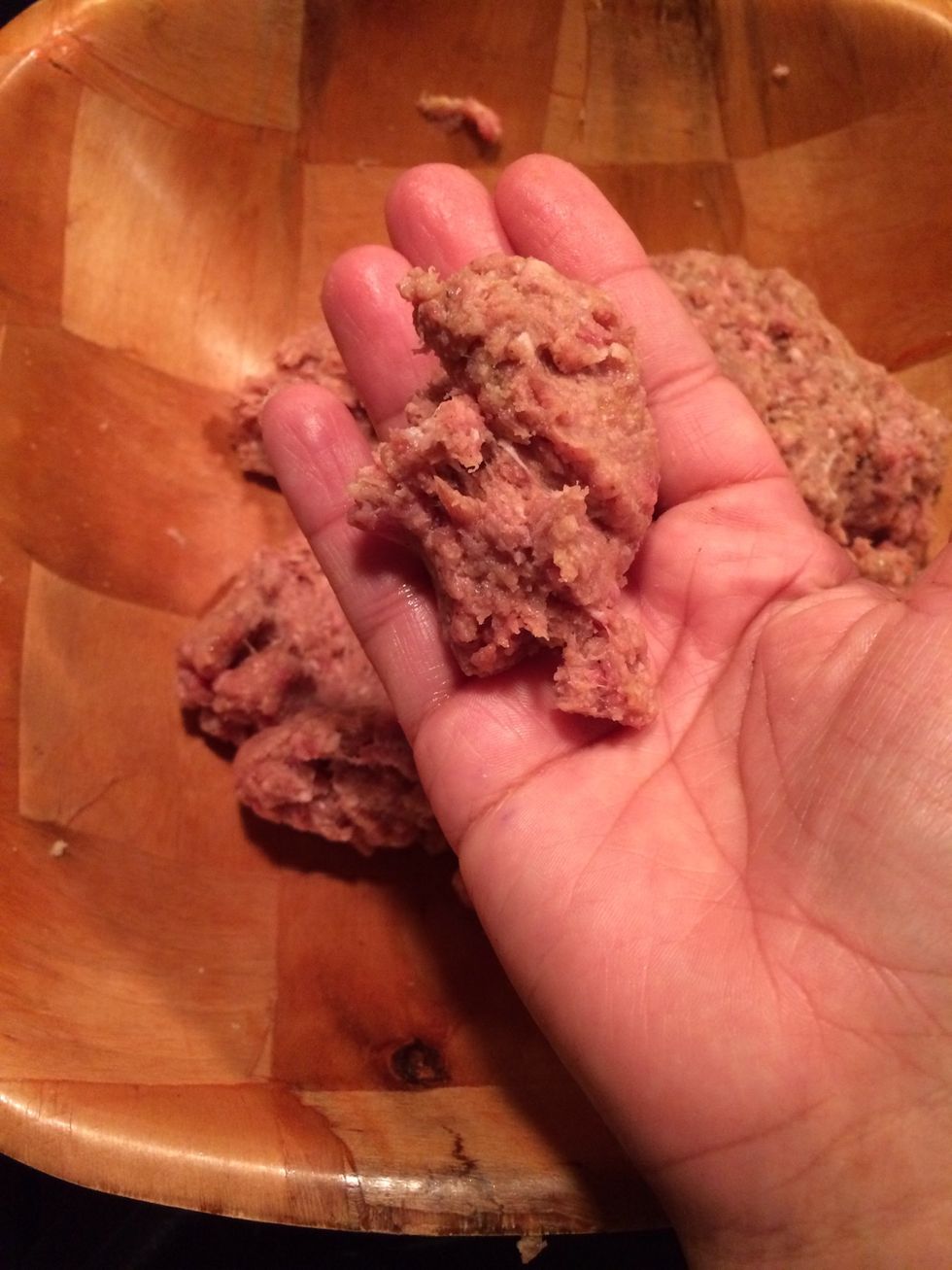 Now let's take a small chunk like I'm showing you here👌
Roll into a ball and set aside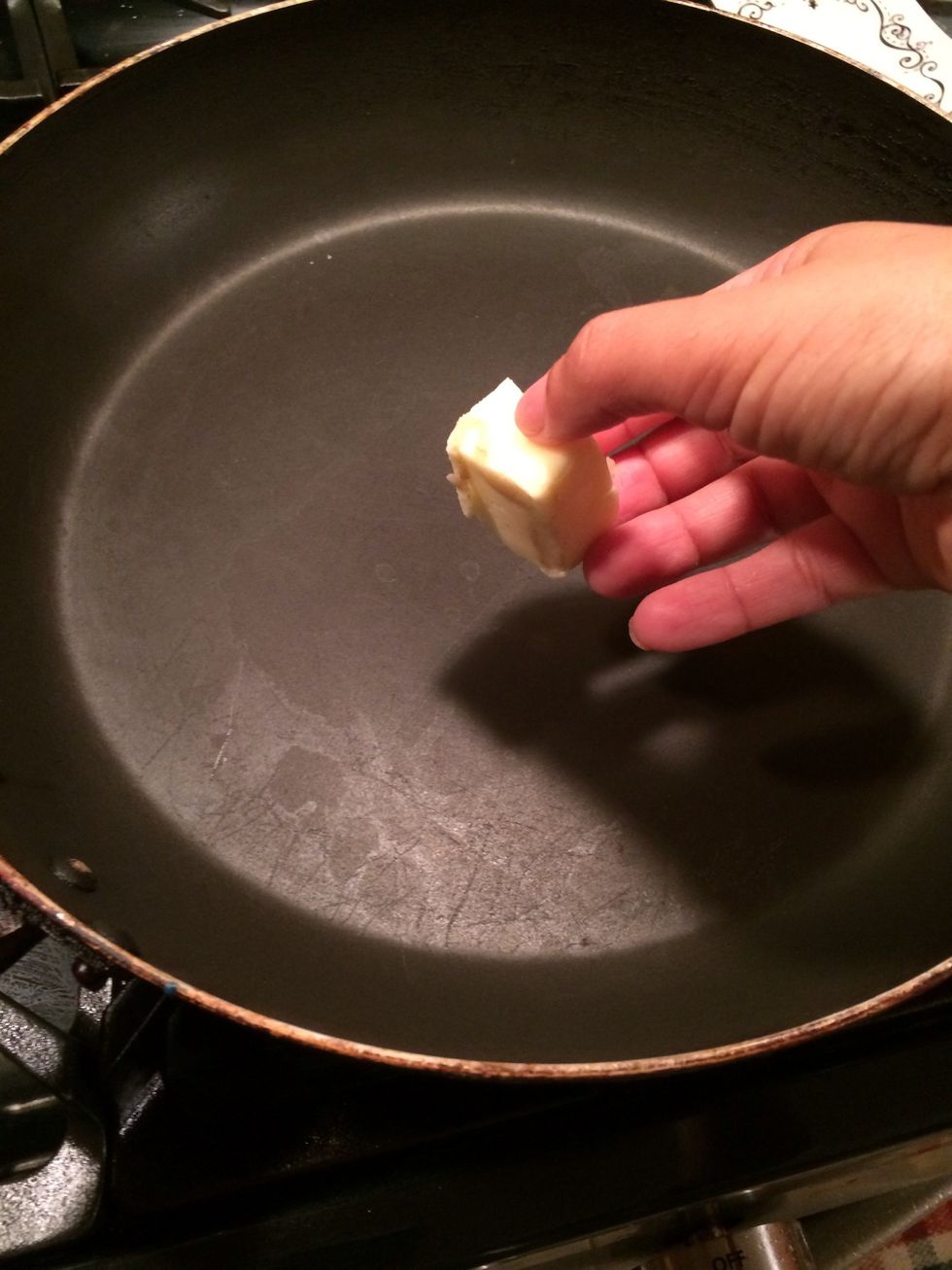 Get a pan and put it over medium high heat. Add a tablespoon of butter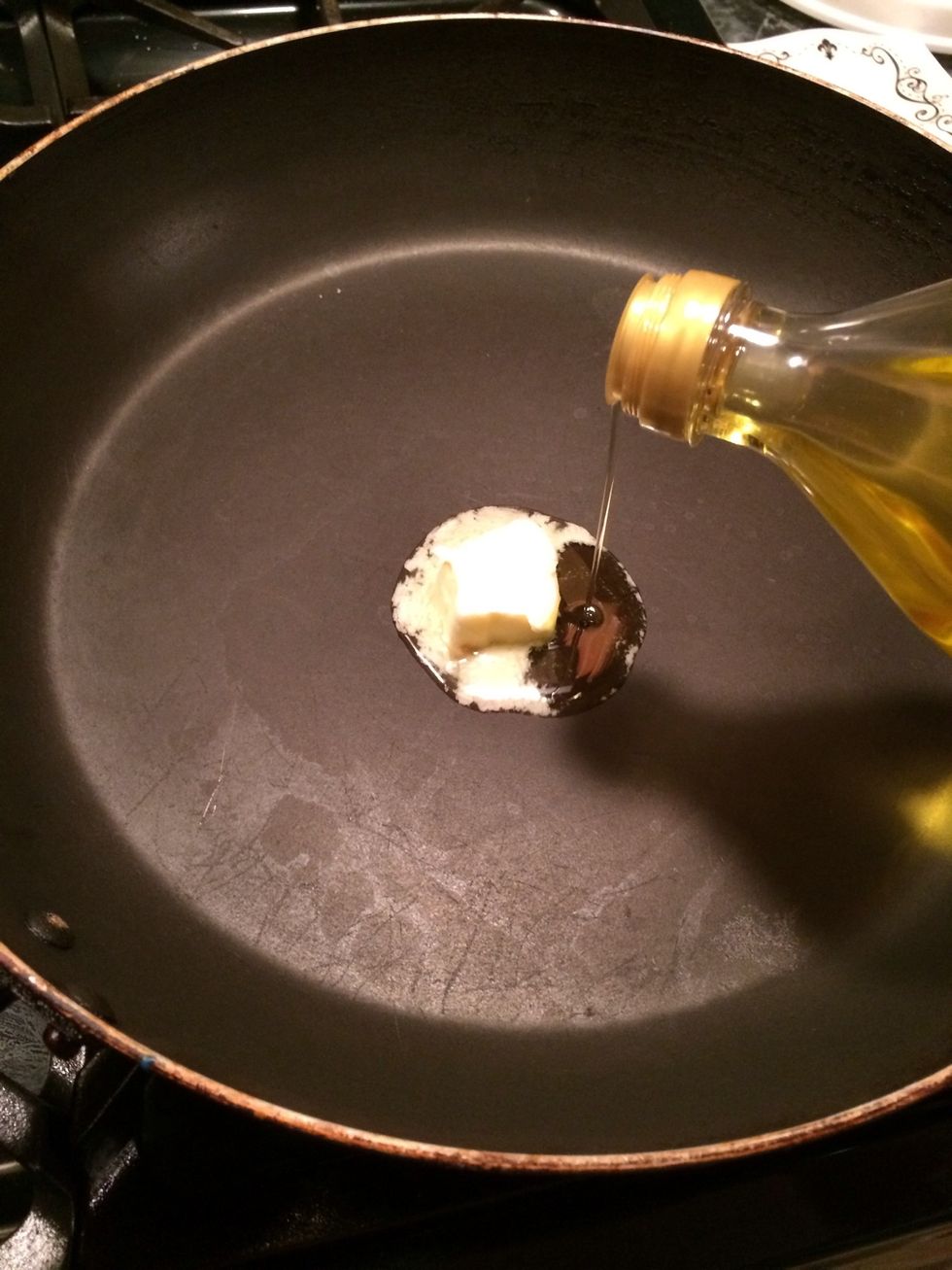 And a tablespoon of olive oil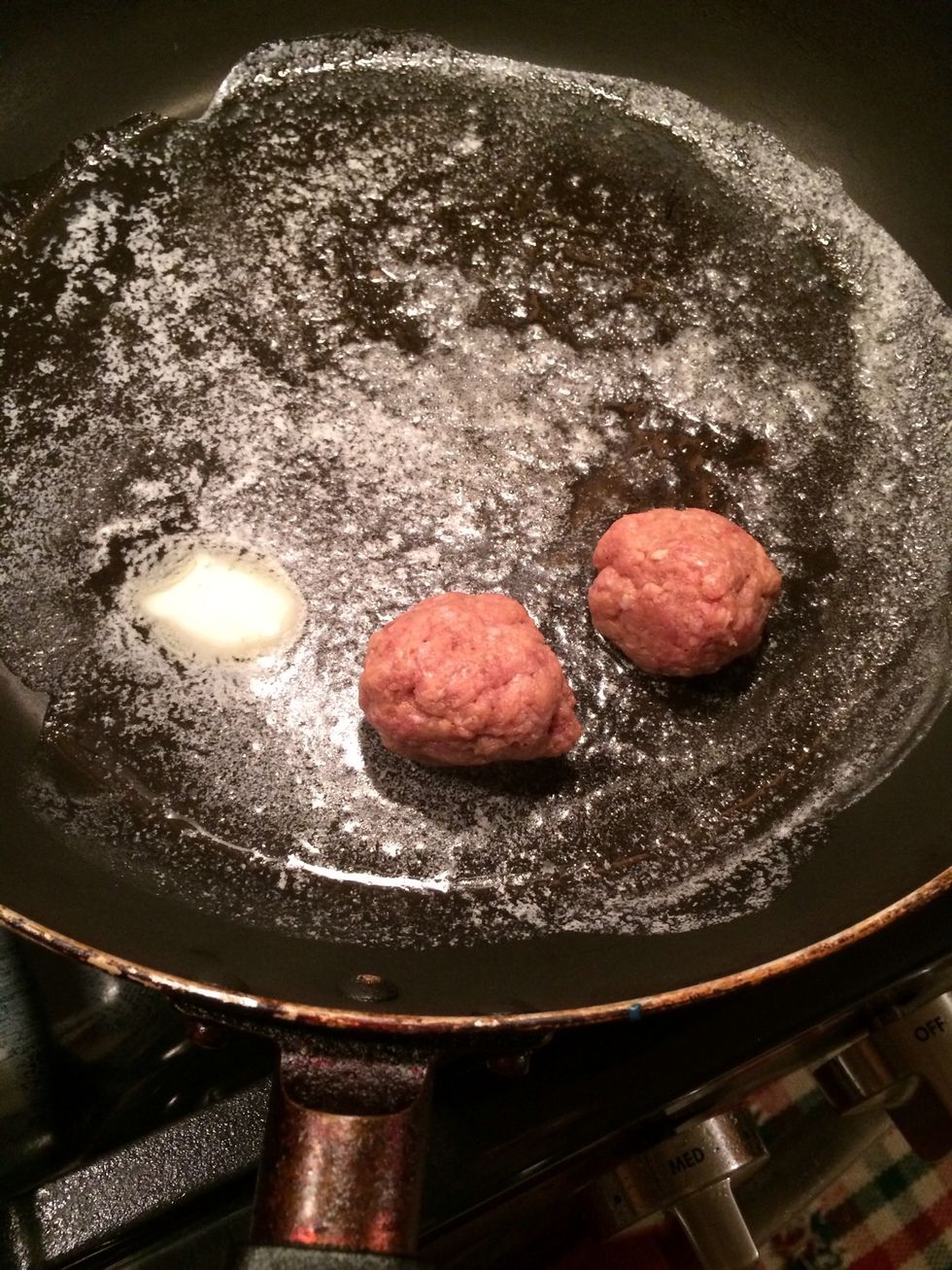 When the butter and olive oil has melted and is hot start adding the meatballs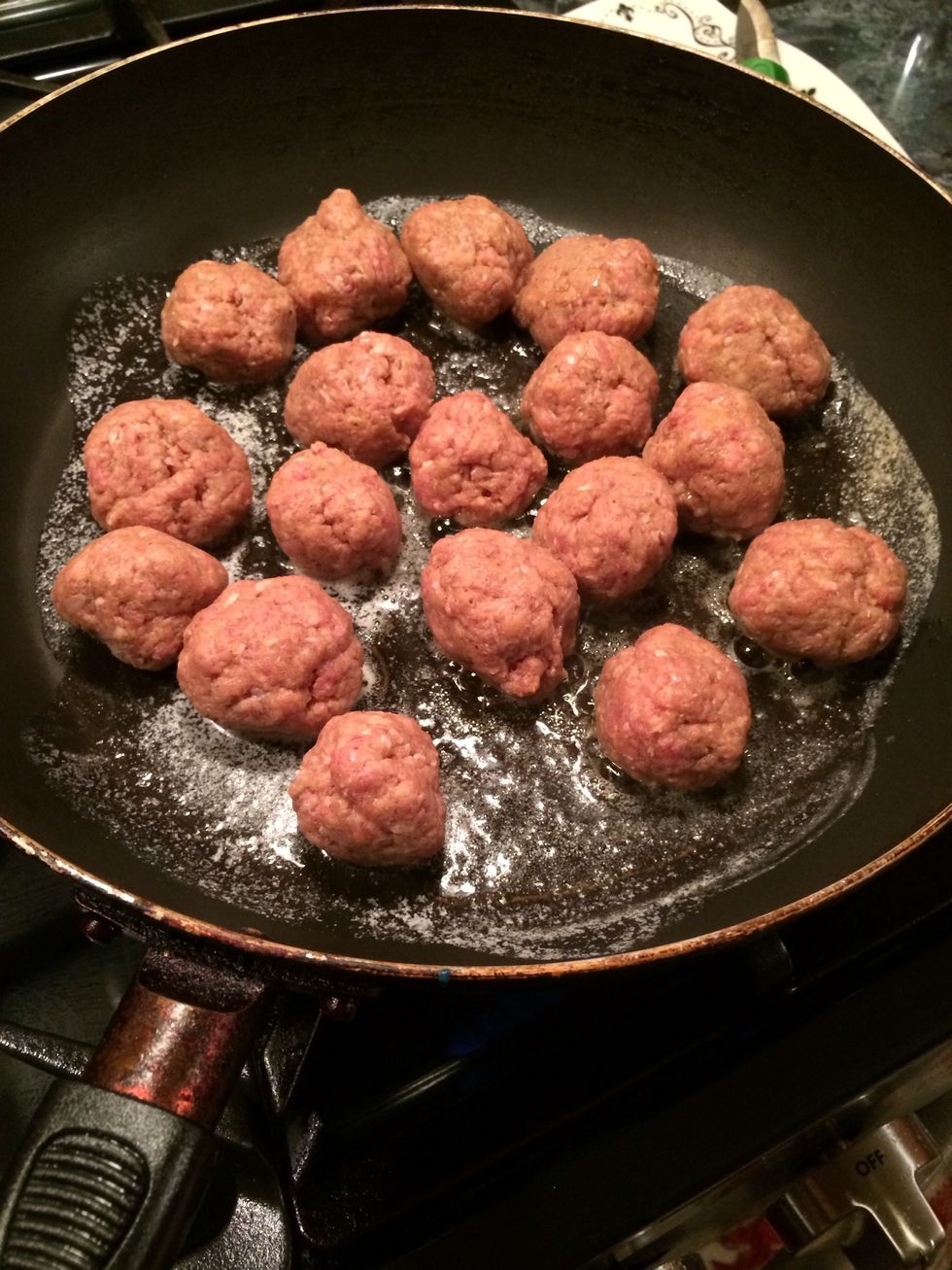 All meatballs are in the pan getting browned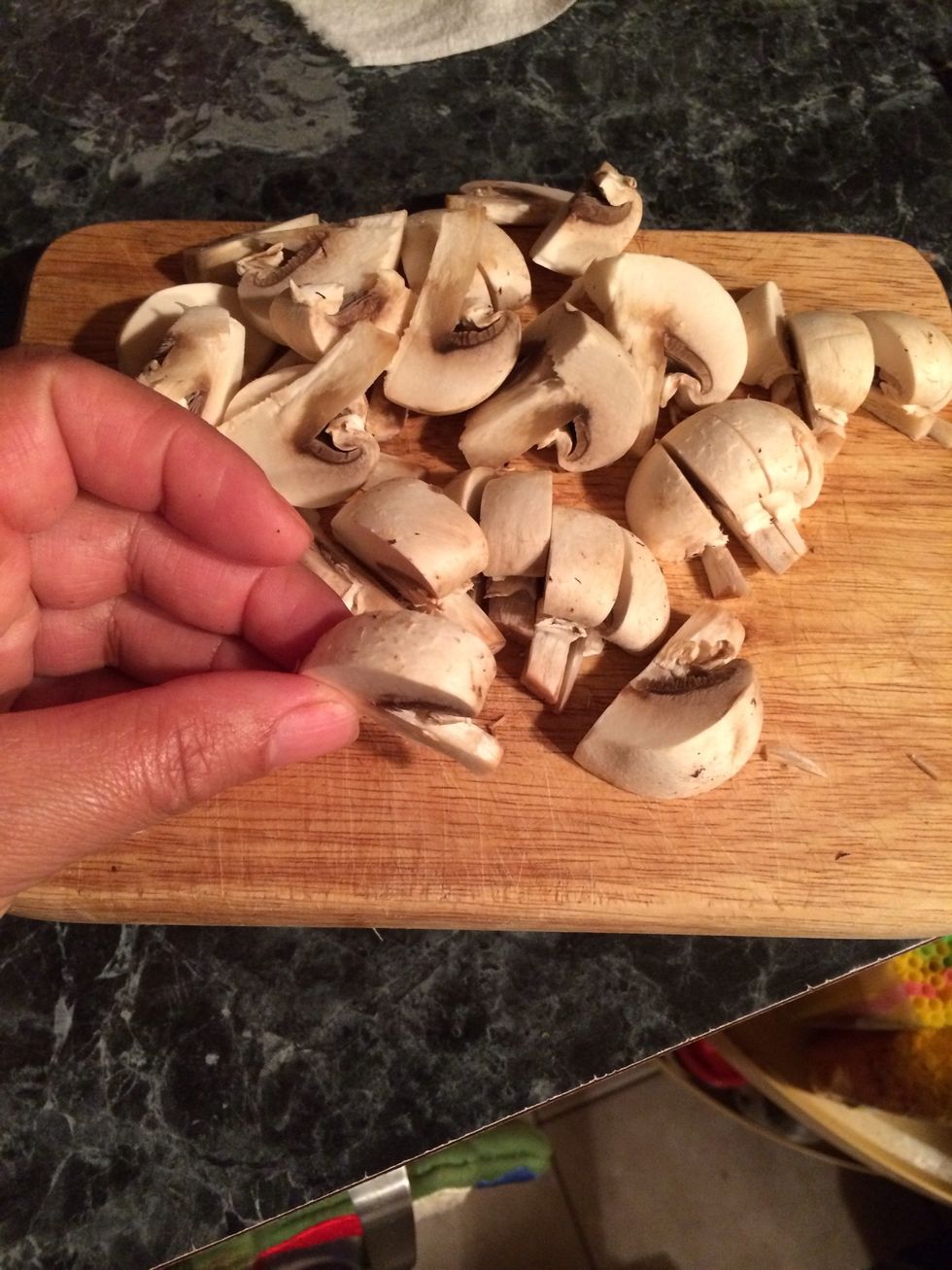 While the meatballs are browning we will slice some mushrooms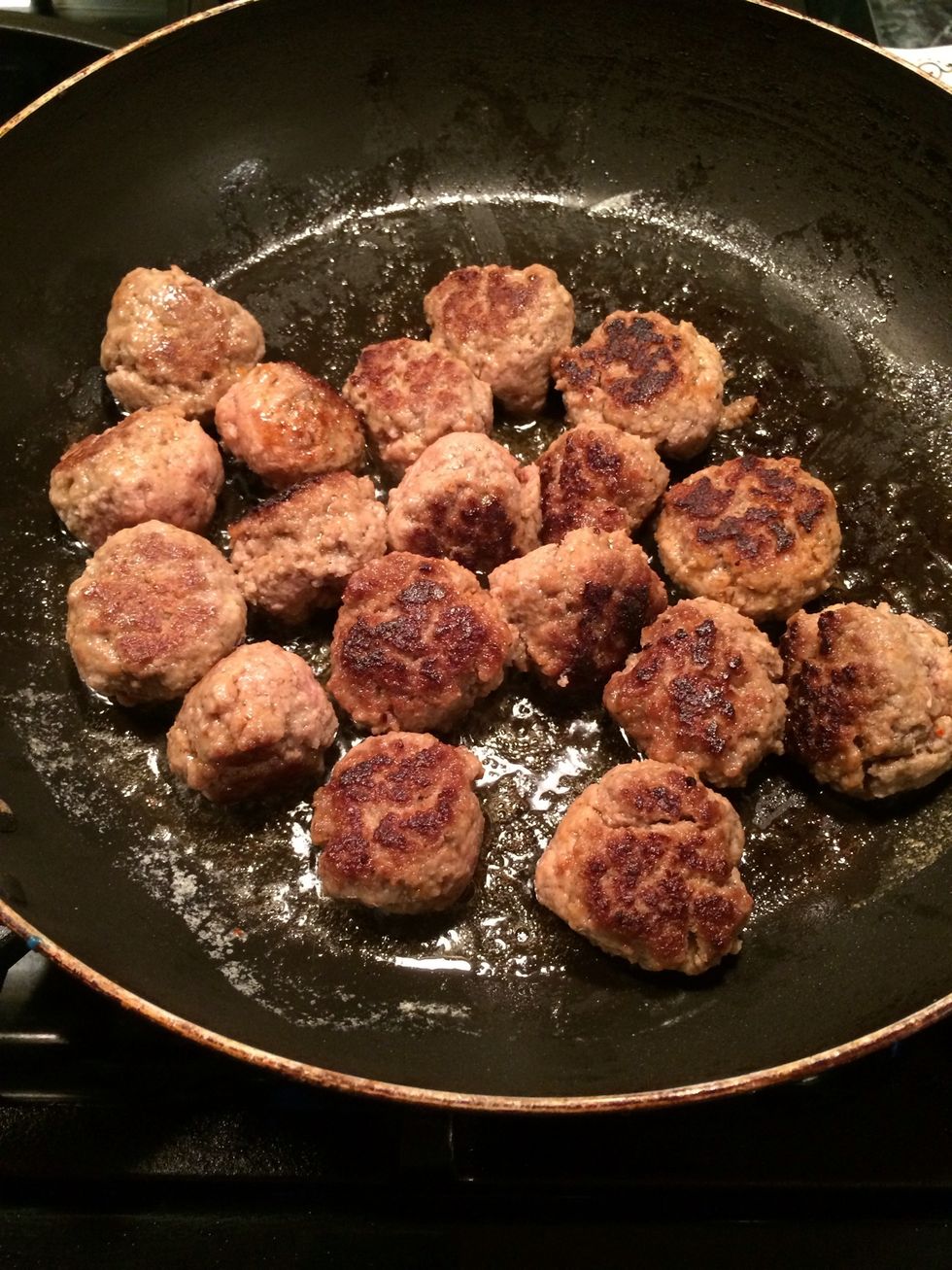 Yum all browned, remove them and set aside. Keep the pan hot. We will add the mushrooms to it.
Add the mushrooms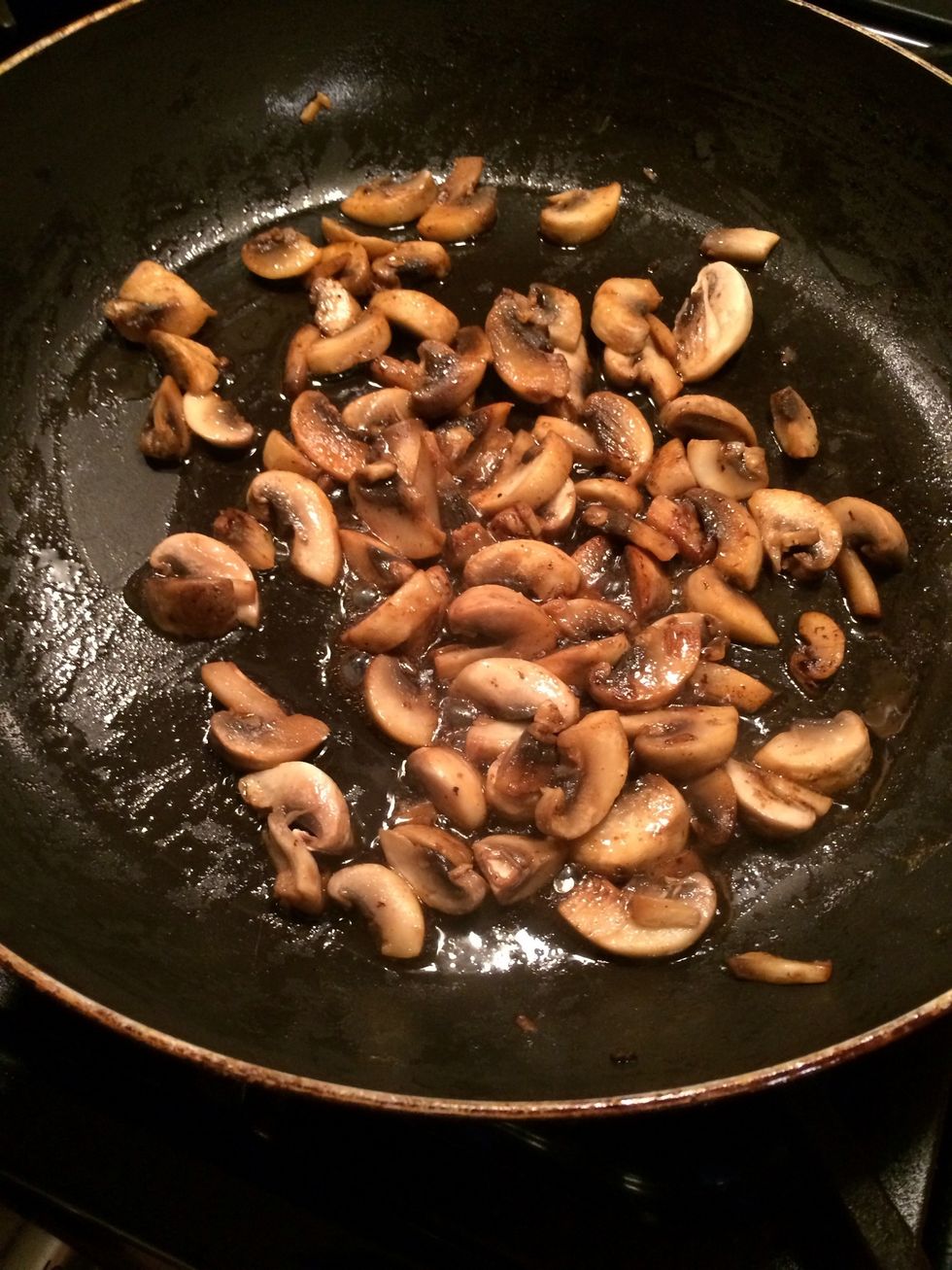 We will cook it until all of them have softened and are browned. You might need to add that 1/2 tbs of butter. Add more if it seems dry
Add some salt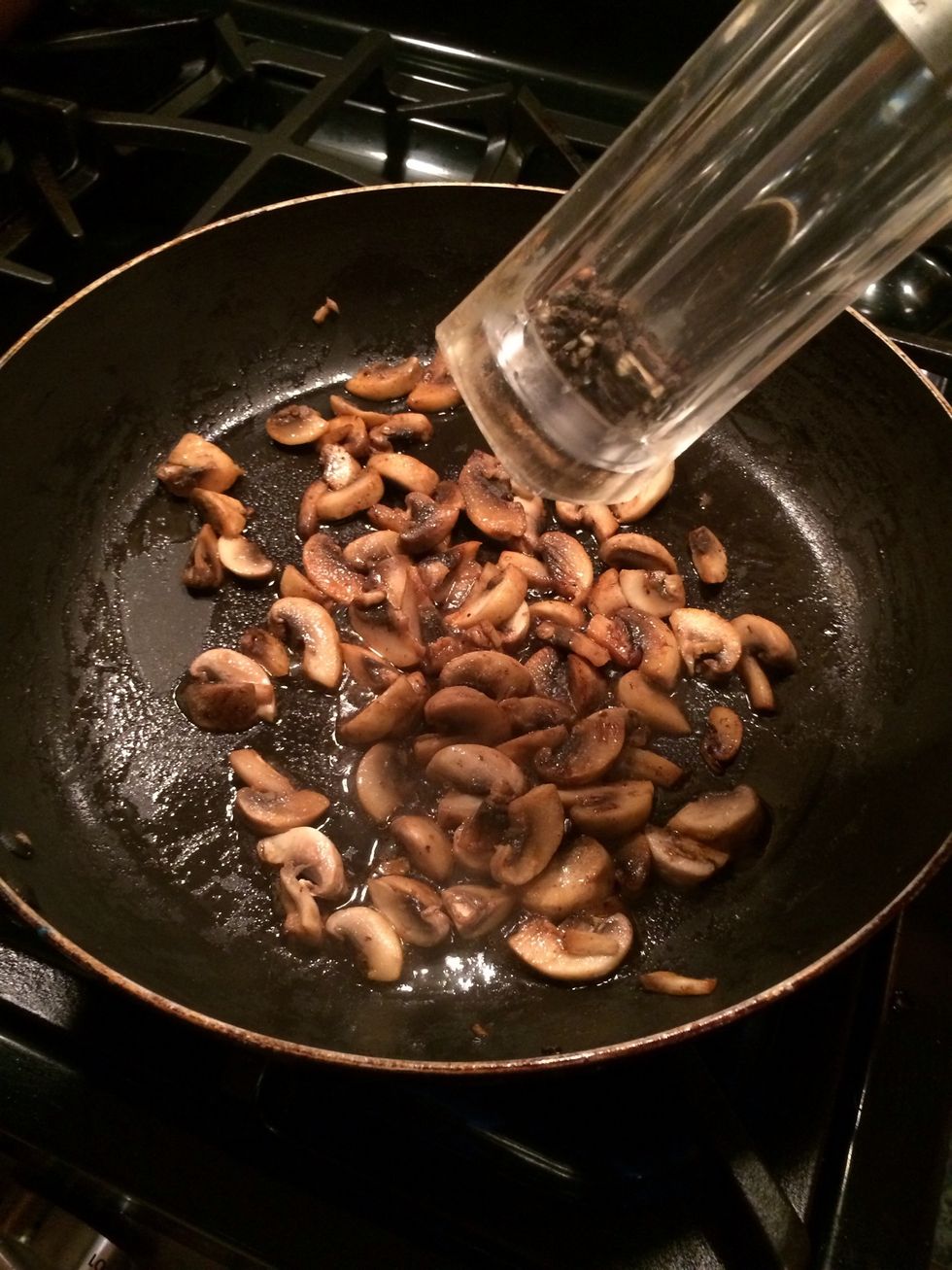 And some cracked pepper to taste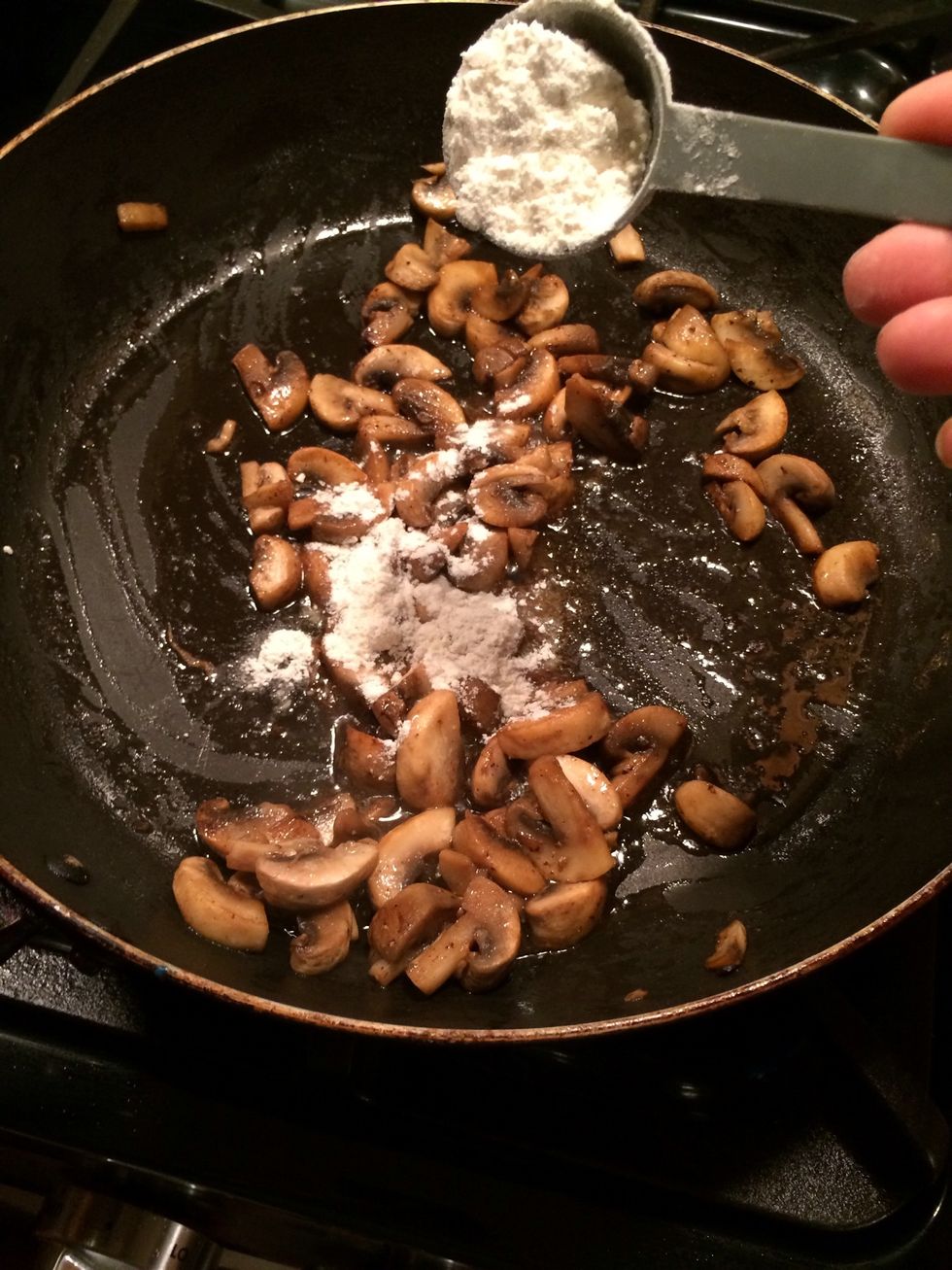 Now let's make the sauce. Lower the heat to medium , take the flour and add it to the mushrooms .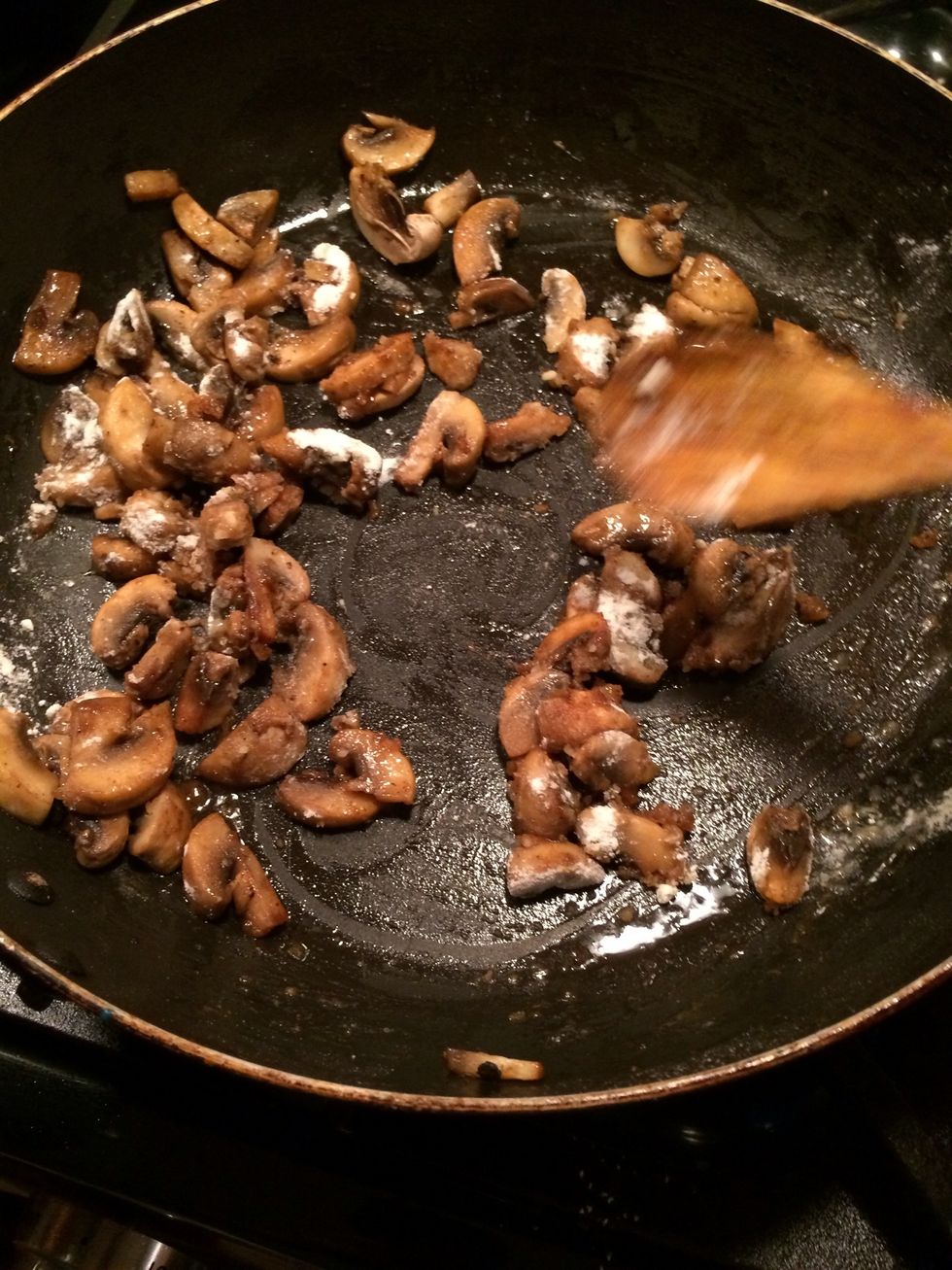 Stir the flour in until you can't see no more of it. Don't worry if it looks a little clumpy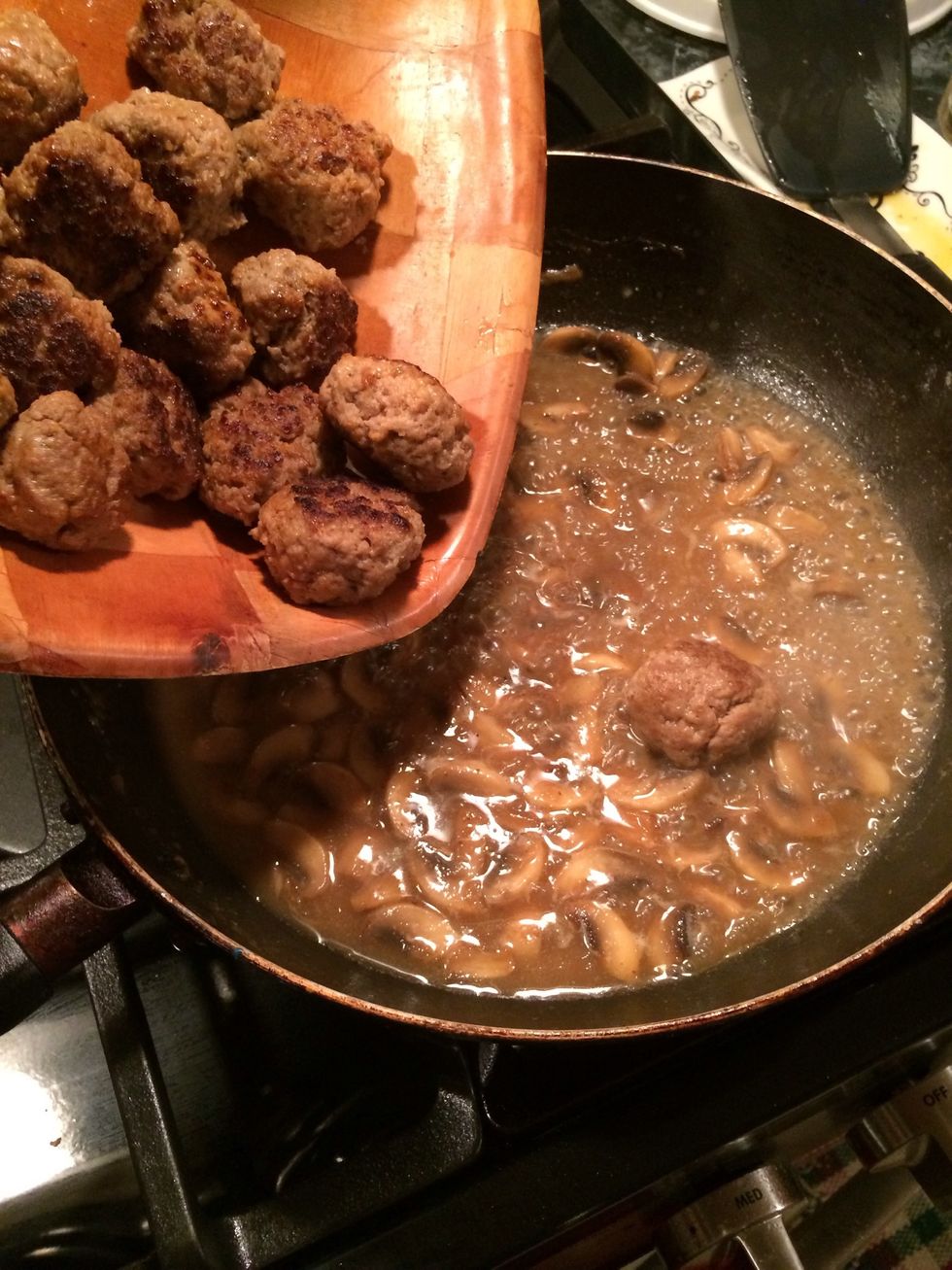 Now that the sauce has thickened we will add the meatballs into the pan.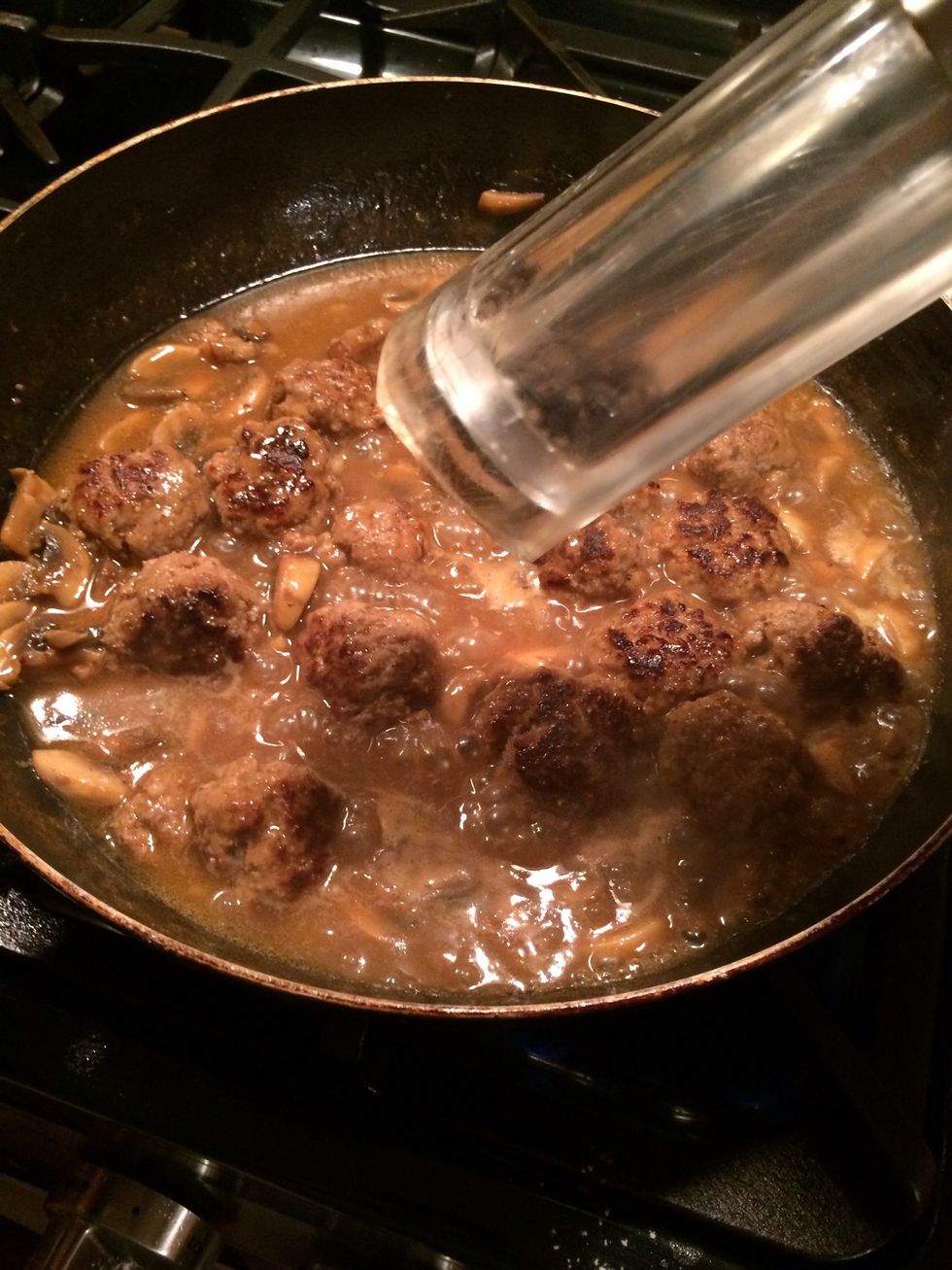 Add some cracked pepper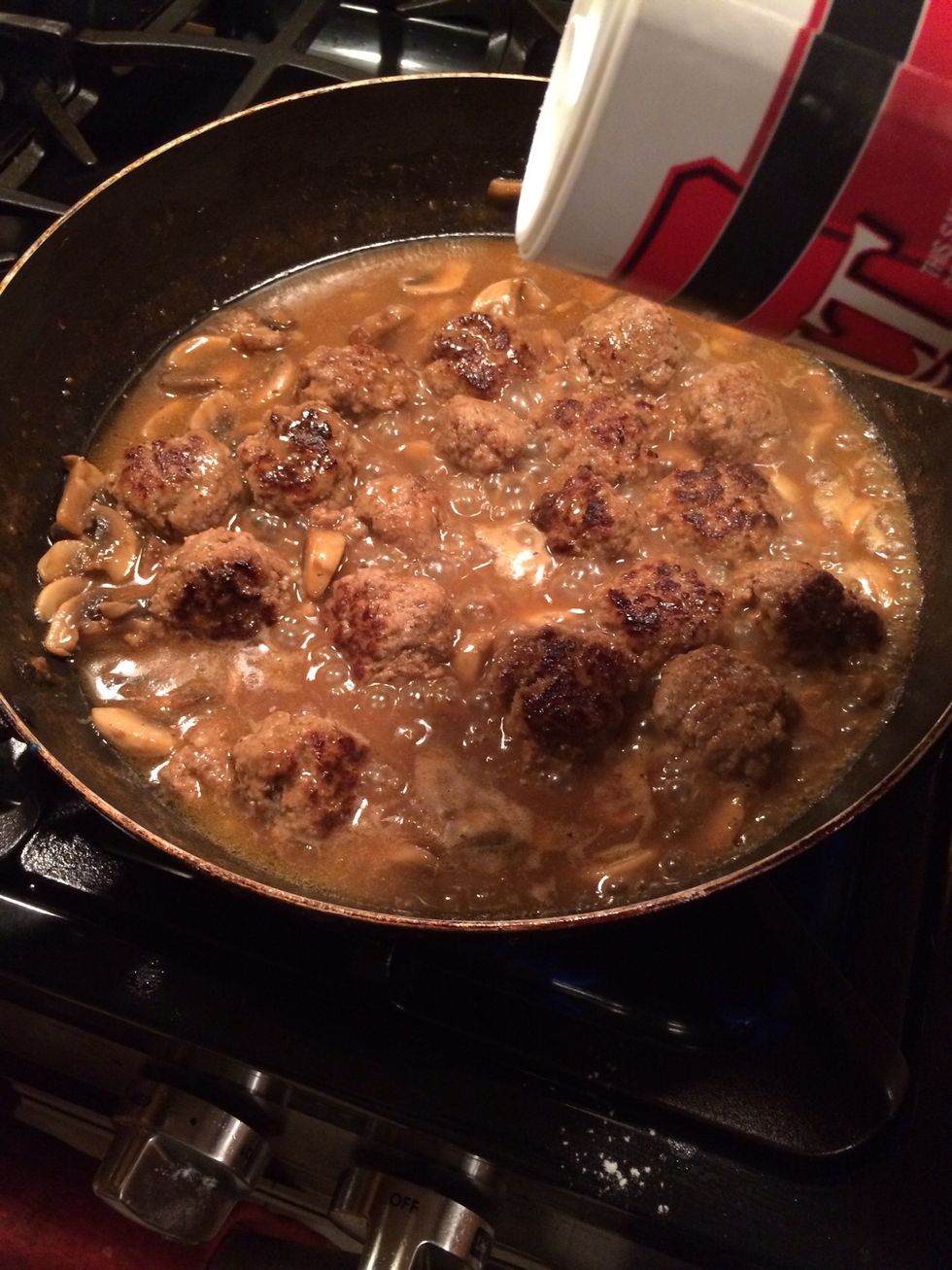 Some salt, if needed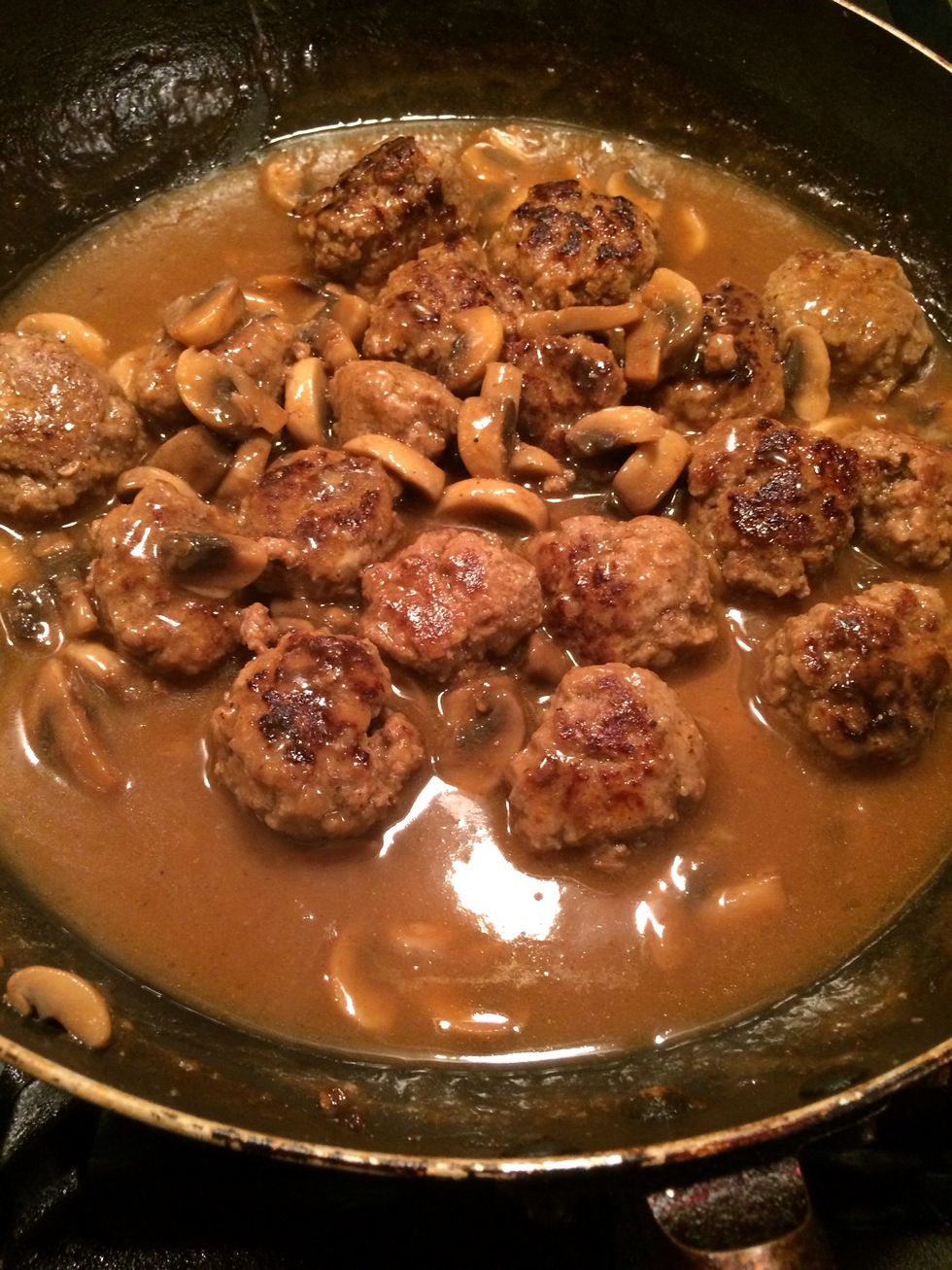 All done. Serve over egg noodles. I have an awesome snap guide for that too. Enjoy hot.
Enjoy
1.0lb Ground beef
1/2tsp Black pepper
1.0Tbsp Ketchup
1.0tsp Yellow mustard
1/2tsp Garlic powder
1/2Tbsp Sylvias soul seasoning
1.0tsp Worcestershire sauce
1/3 Of a Medium Onion, grated
2.0 Fresh slices of bread(slightly stale), grated
8.0oz Mushrooms, sliced
2.0Tbsp Milk
1/2c Beef broth
1/2Tbsp Butter
1/2Tbsp Flour
1.0Tbsp Olive oil