How to make salami soup/sopa de salchichon
My mom sometimes made this soup on rainy days. It's comfort food. Enjoy
31052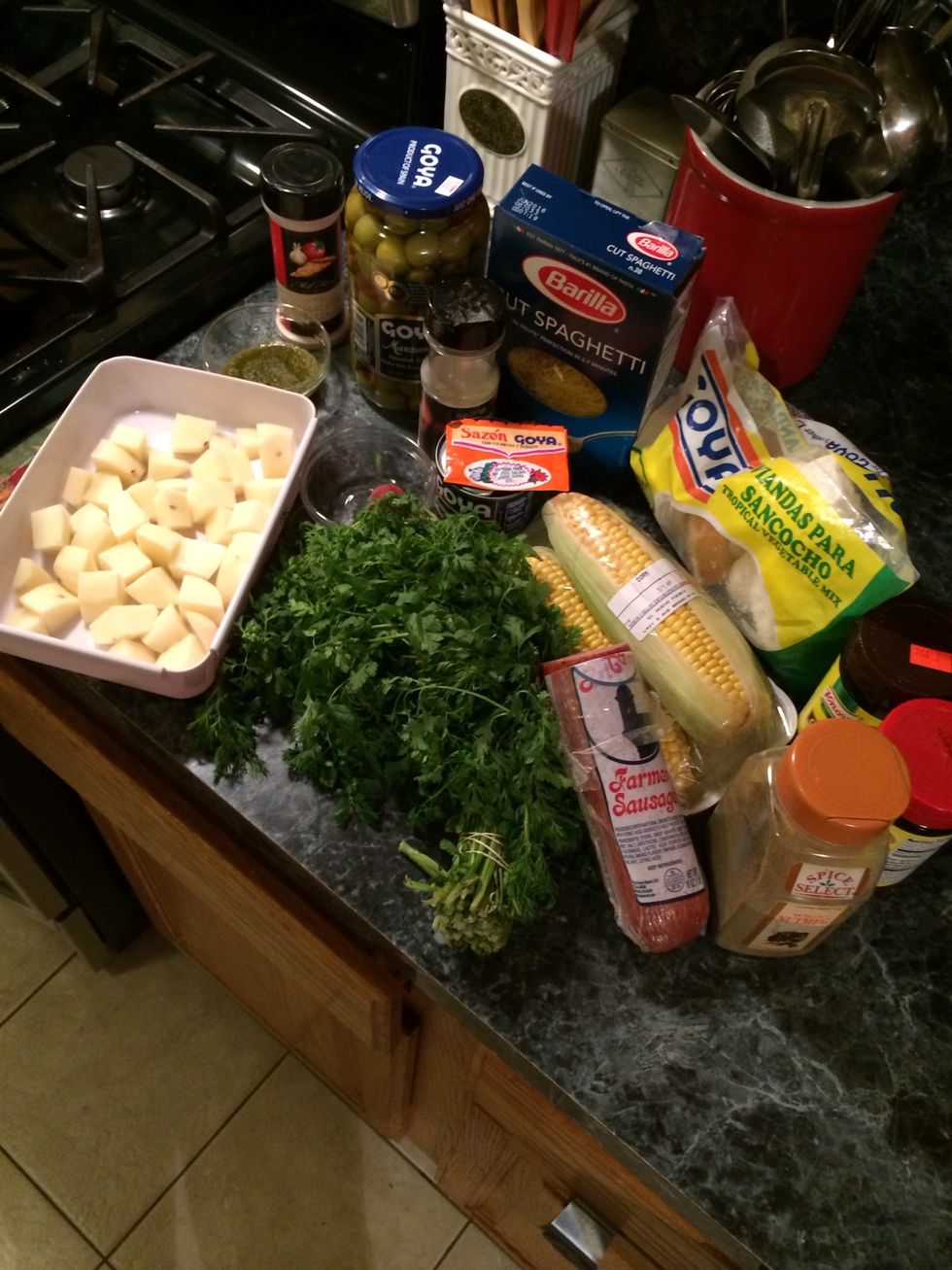 The cast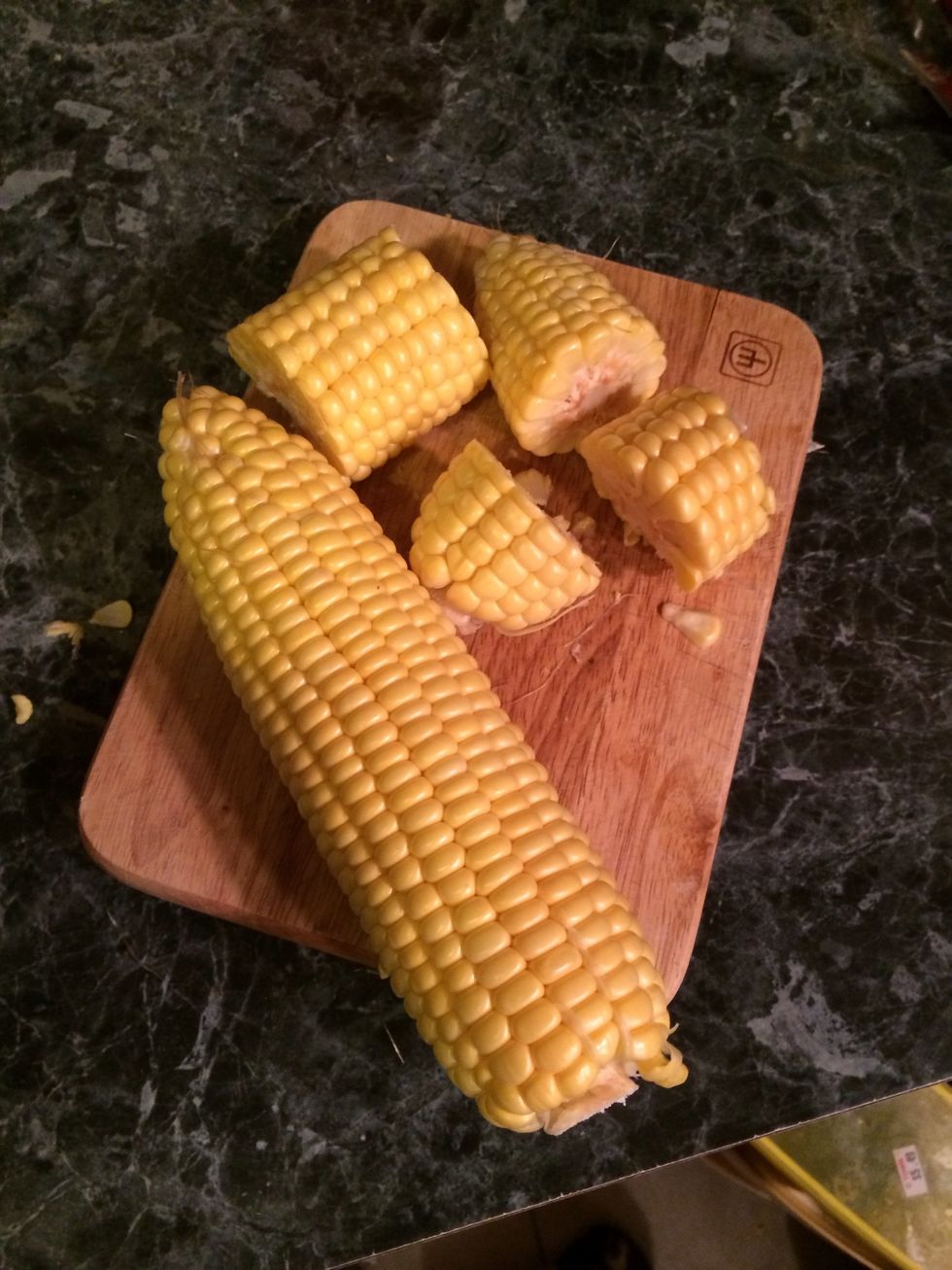 Let start the prep process. Take the fresh corn on the cob and chop them up. Pre cook it in a pot of unsalted water for 20min.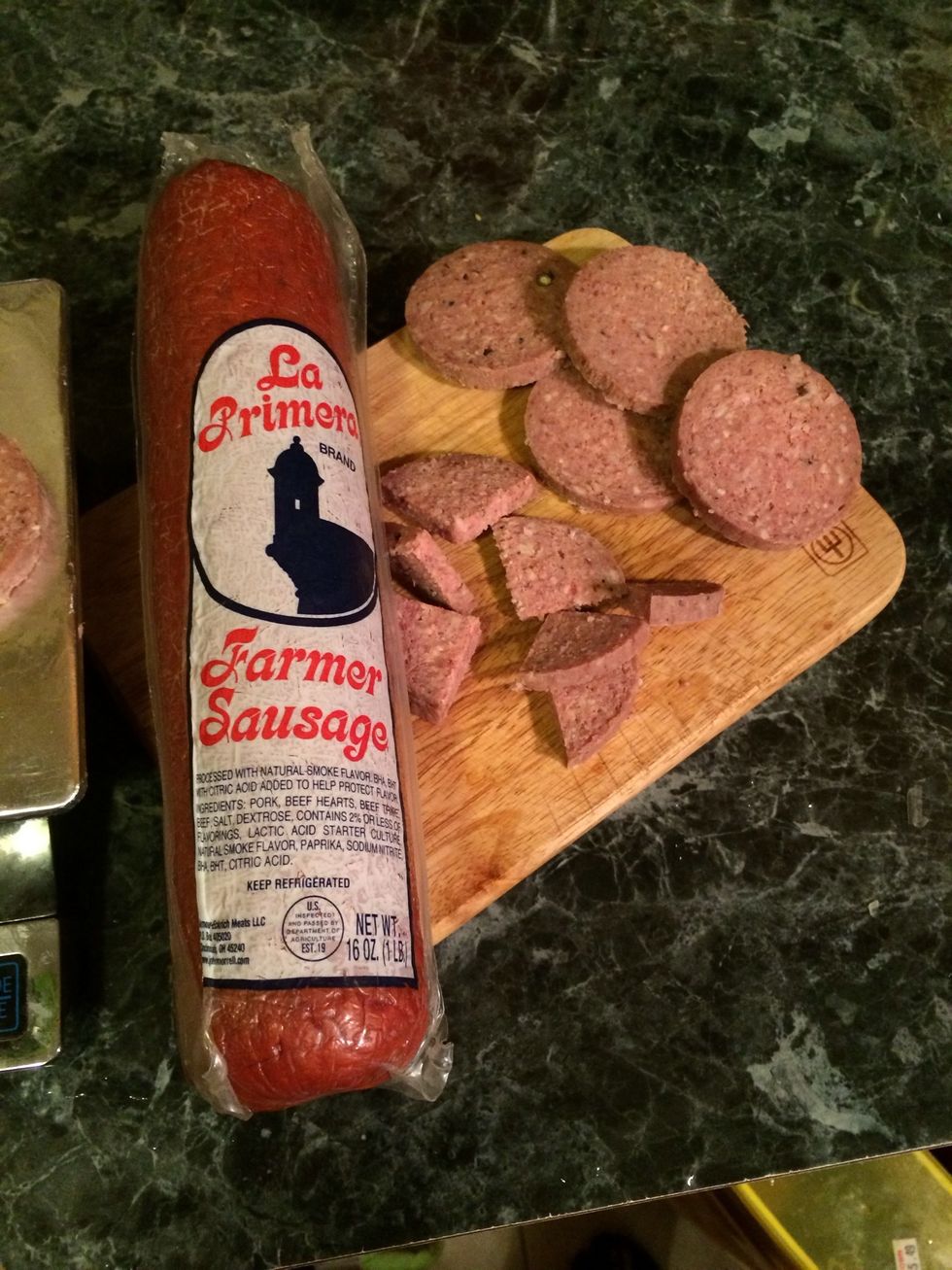 This is my preferred brand of salami. It is spicy and gives the soup a wonderful flavor. Cut that also into pieces.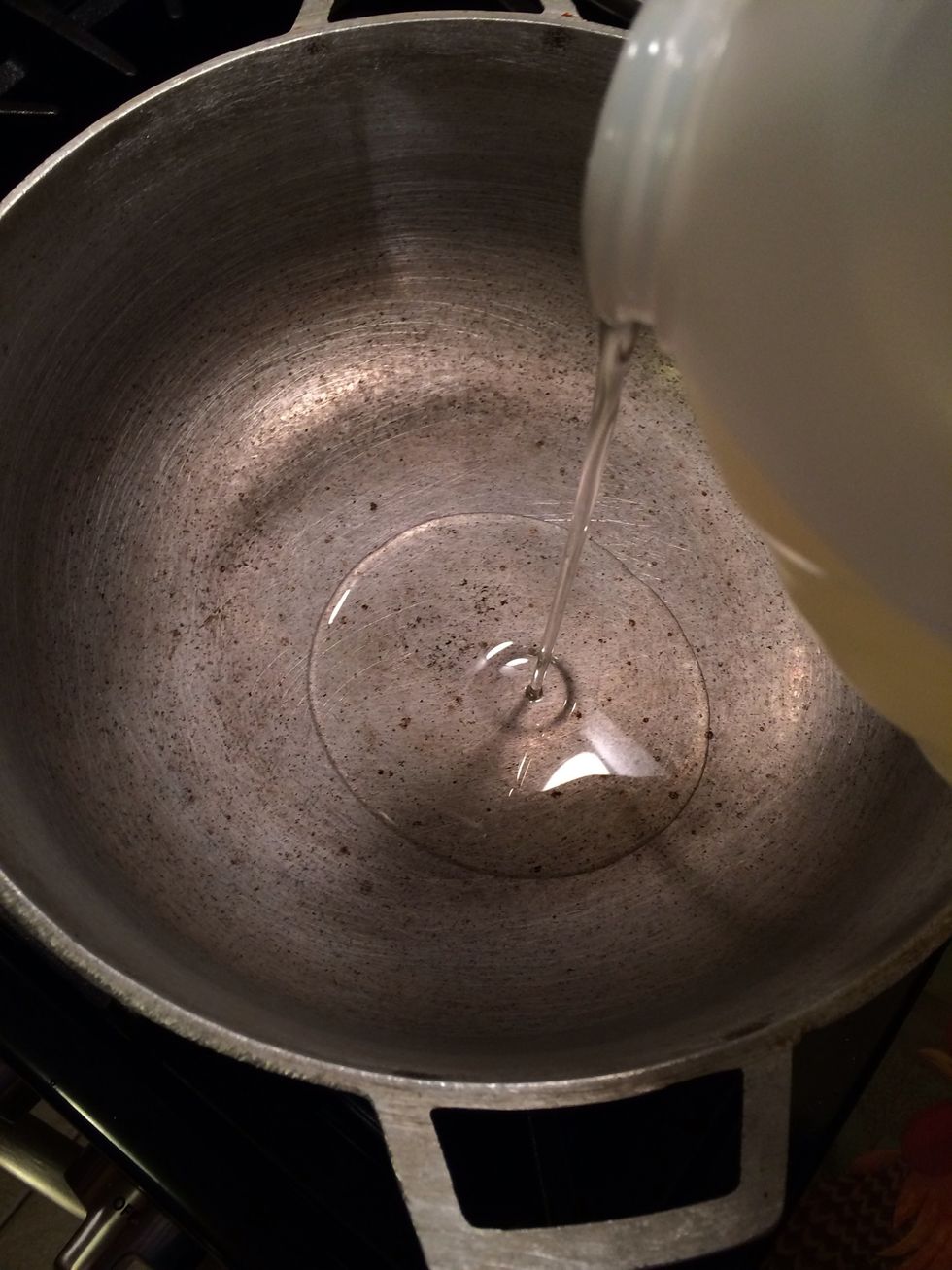 Take a large pot and set it over medium heat. Add the oil
To the hot oil we will add the salami. we will brown it up.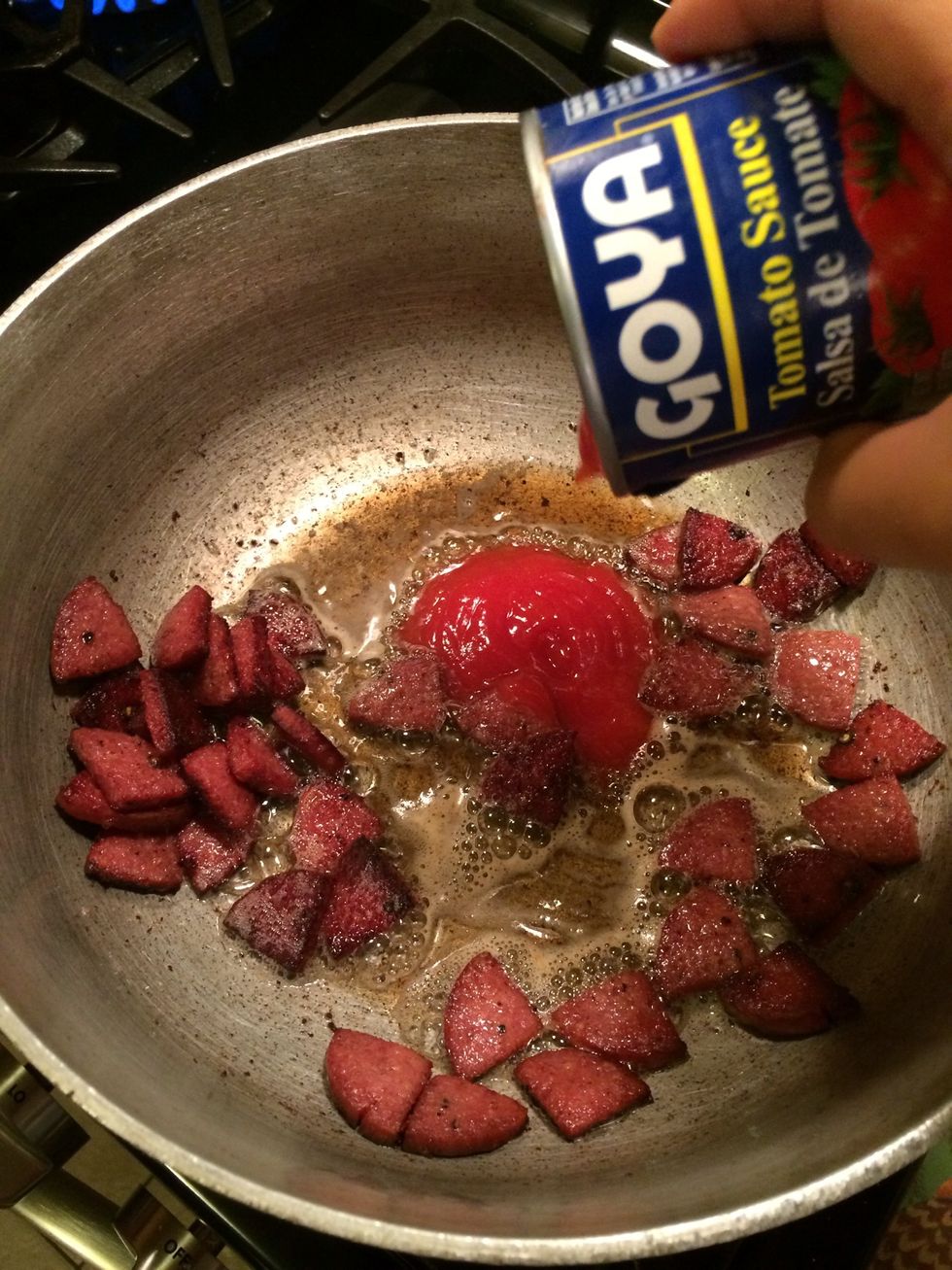 Now lower the heat and add the tomato sauce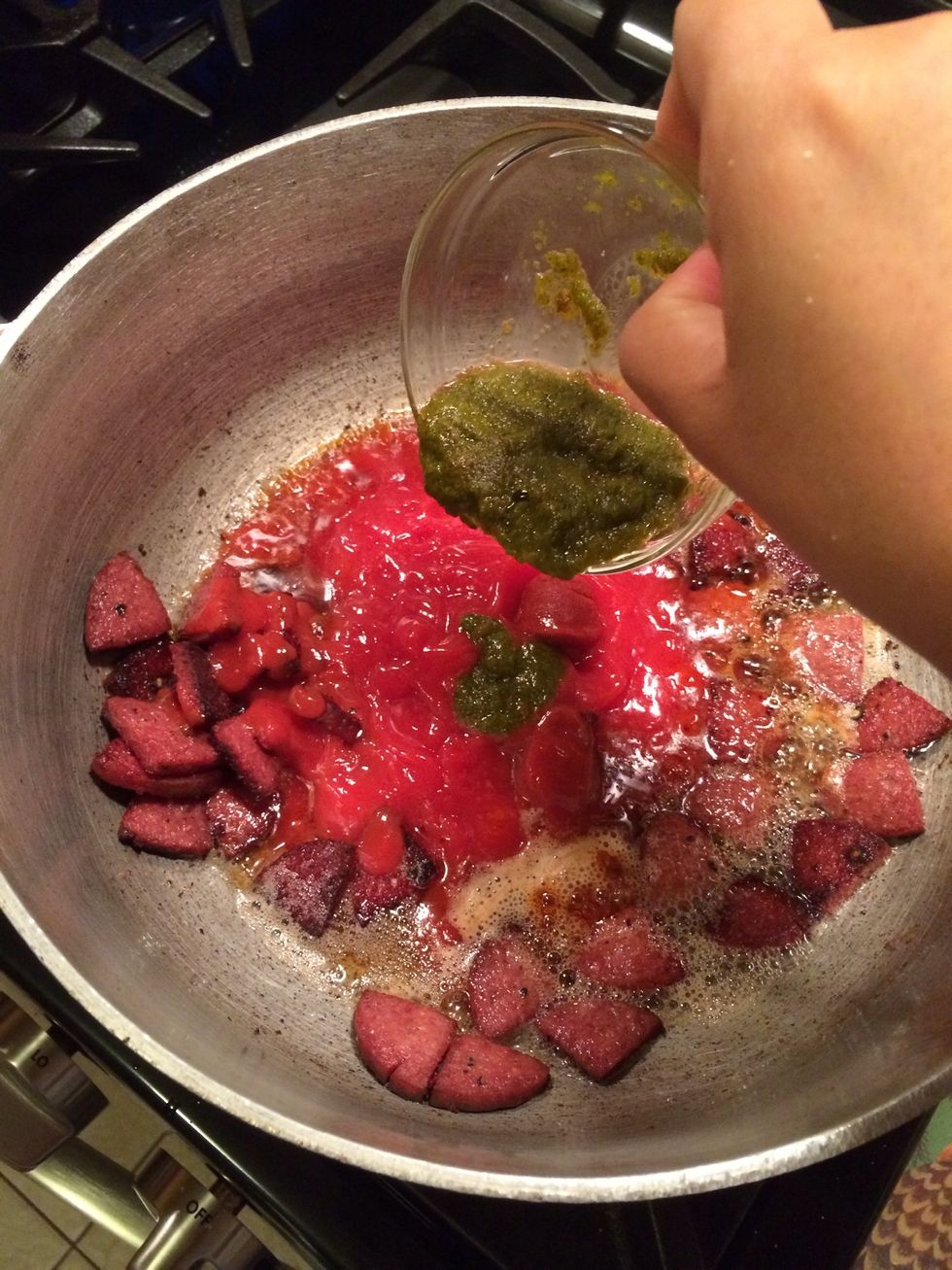 The sofrito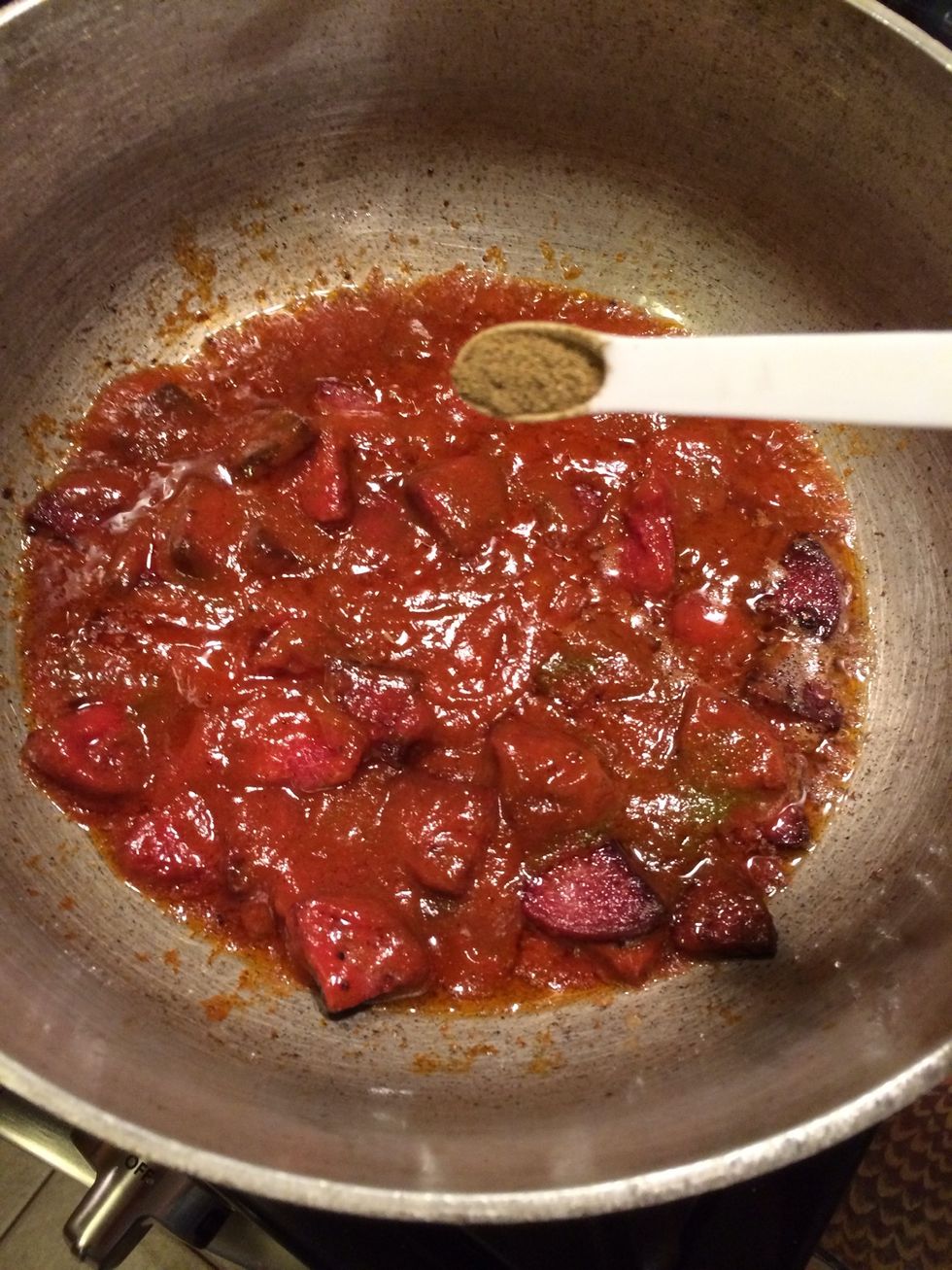 the oregano.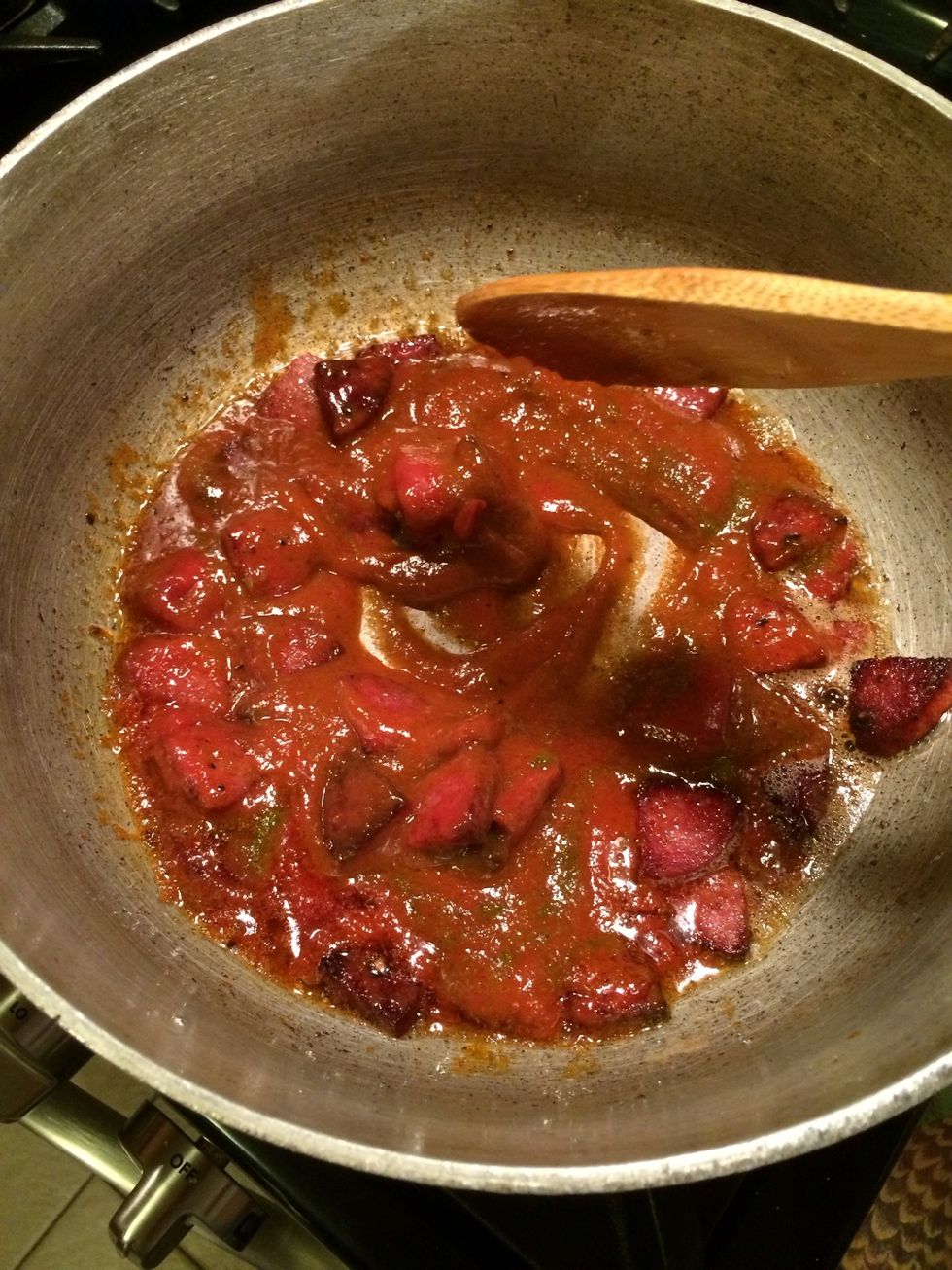 mix this all well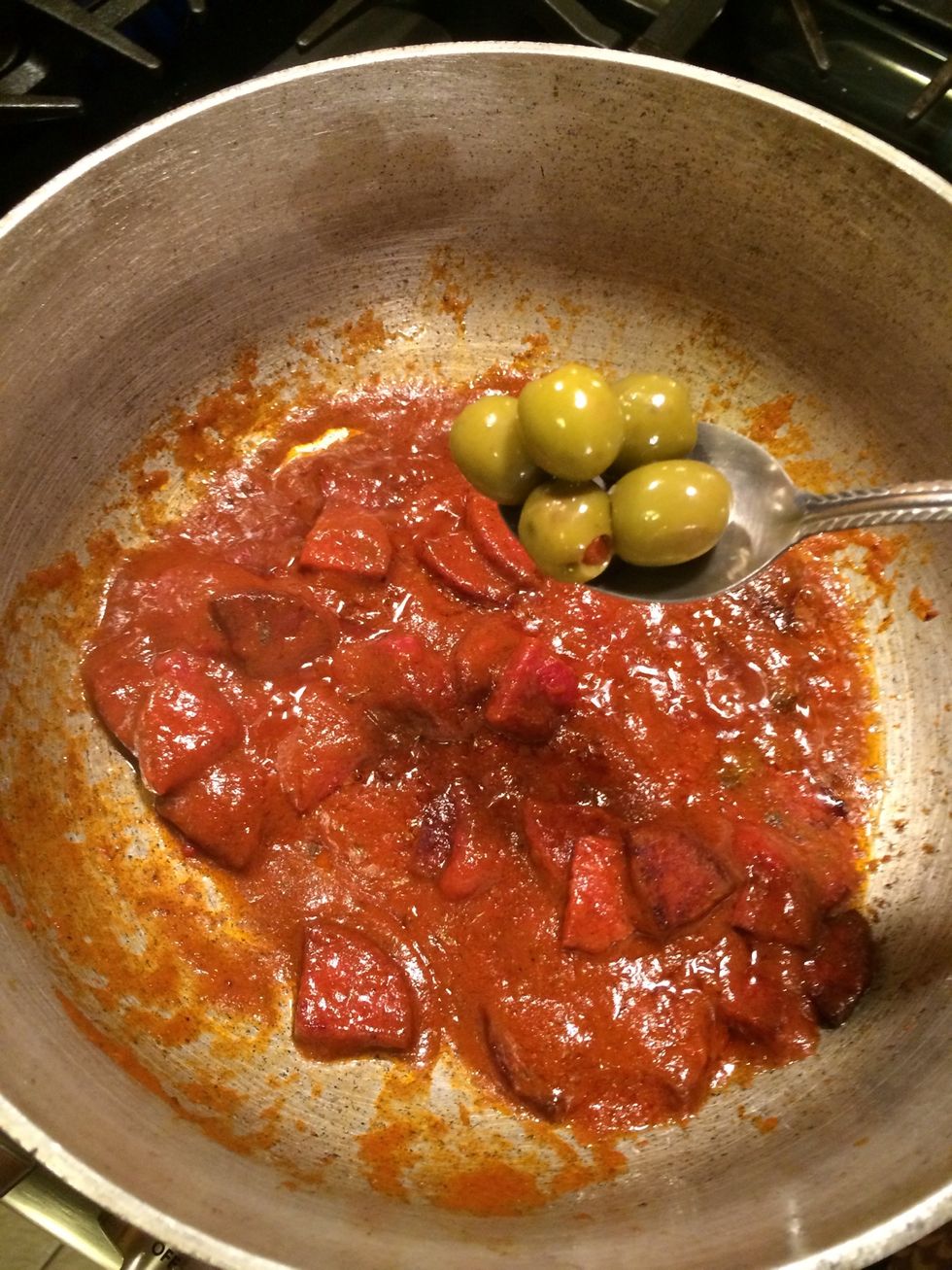 now lets start adding the rest of the condiments once again. Add the olives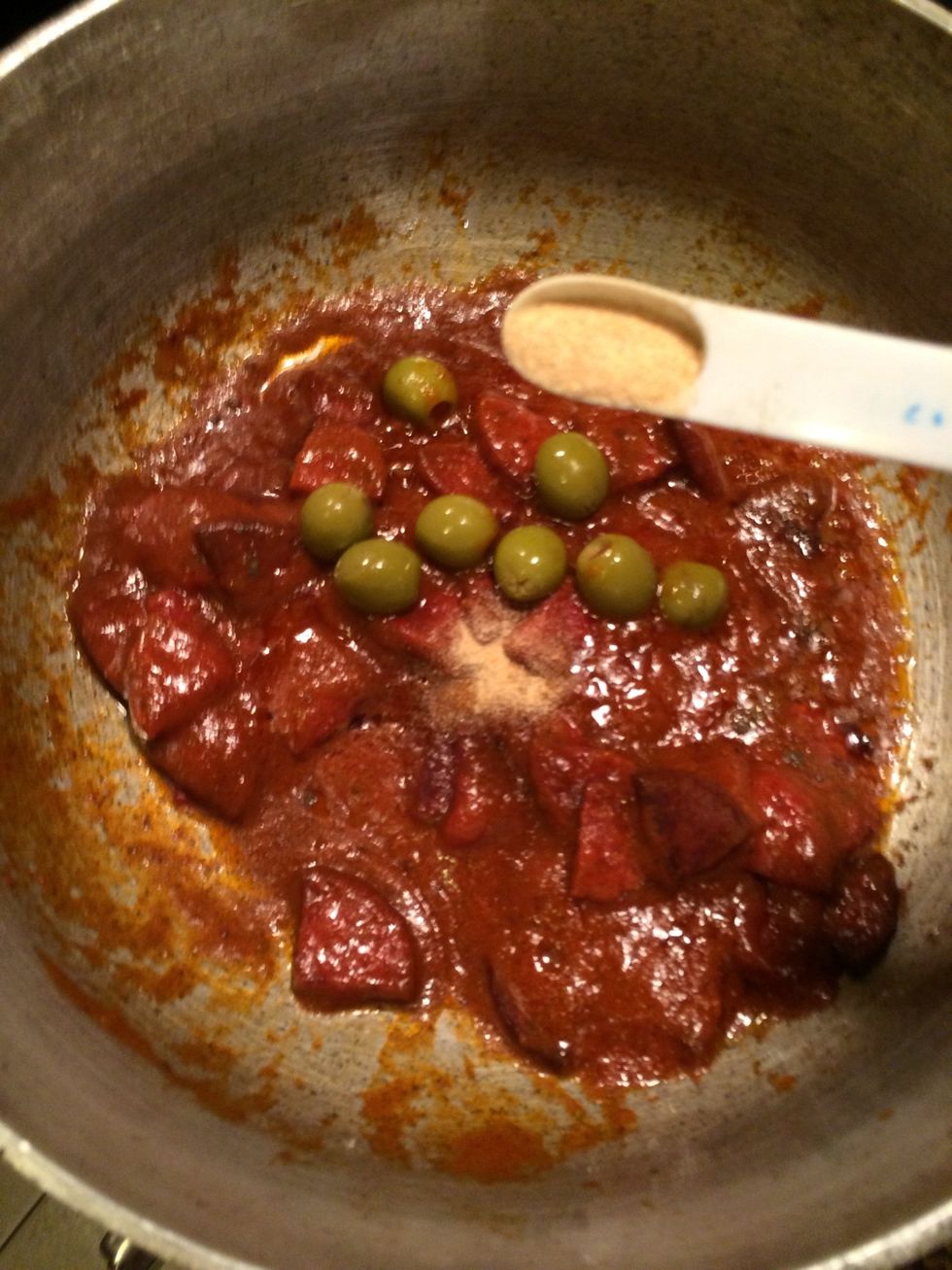 The garlic powder
the onion powder too.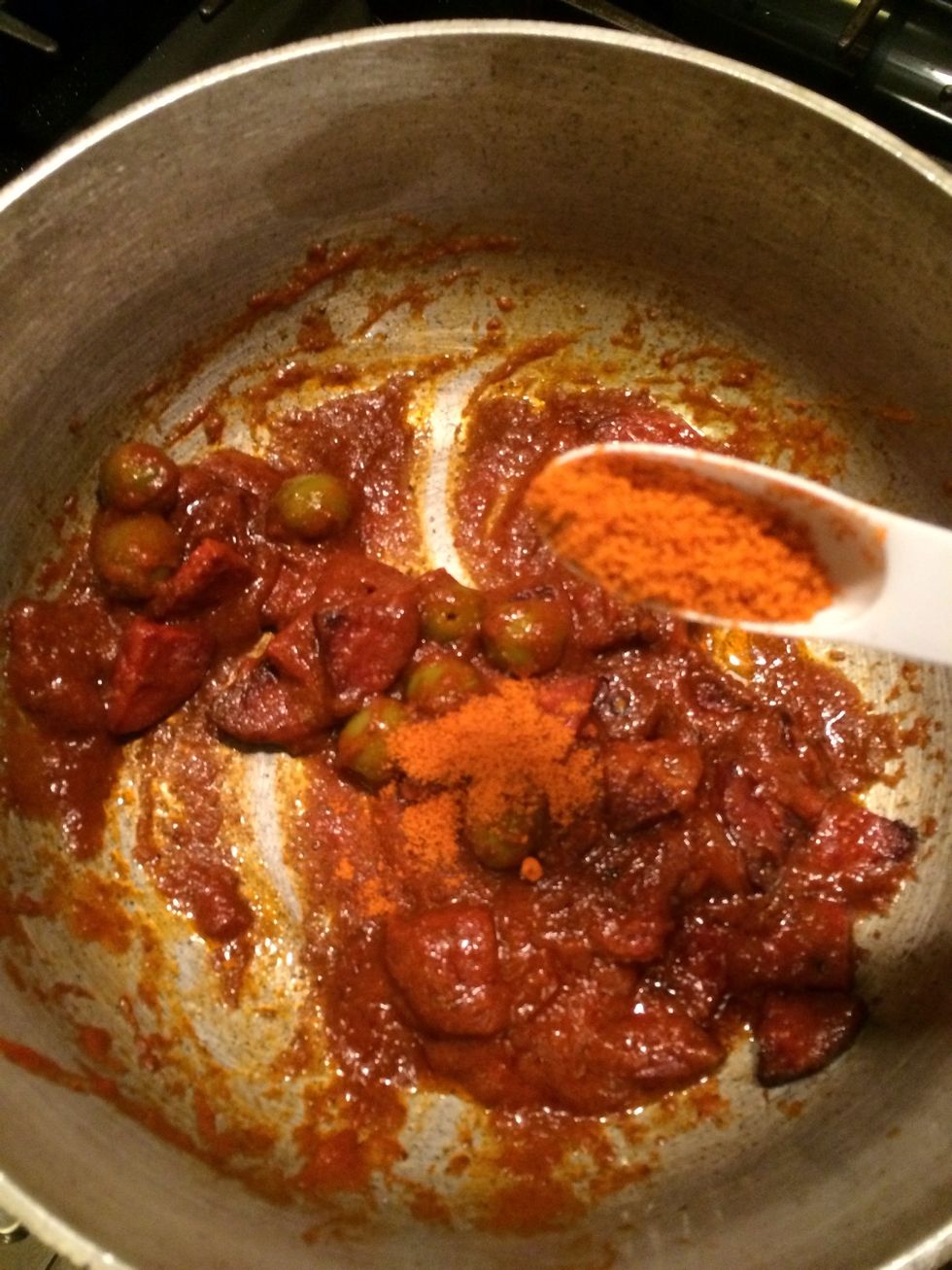 Next comes the tomato chicken bouillon. This is just chicken broth in powder form with tomato flavoring. It is very good. I use the knorr brand.☺️
and lastly the beef bouillon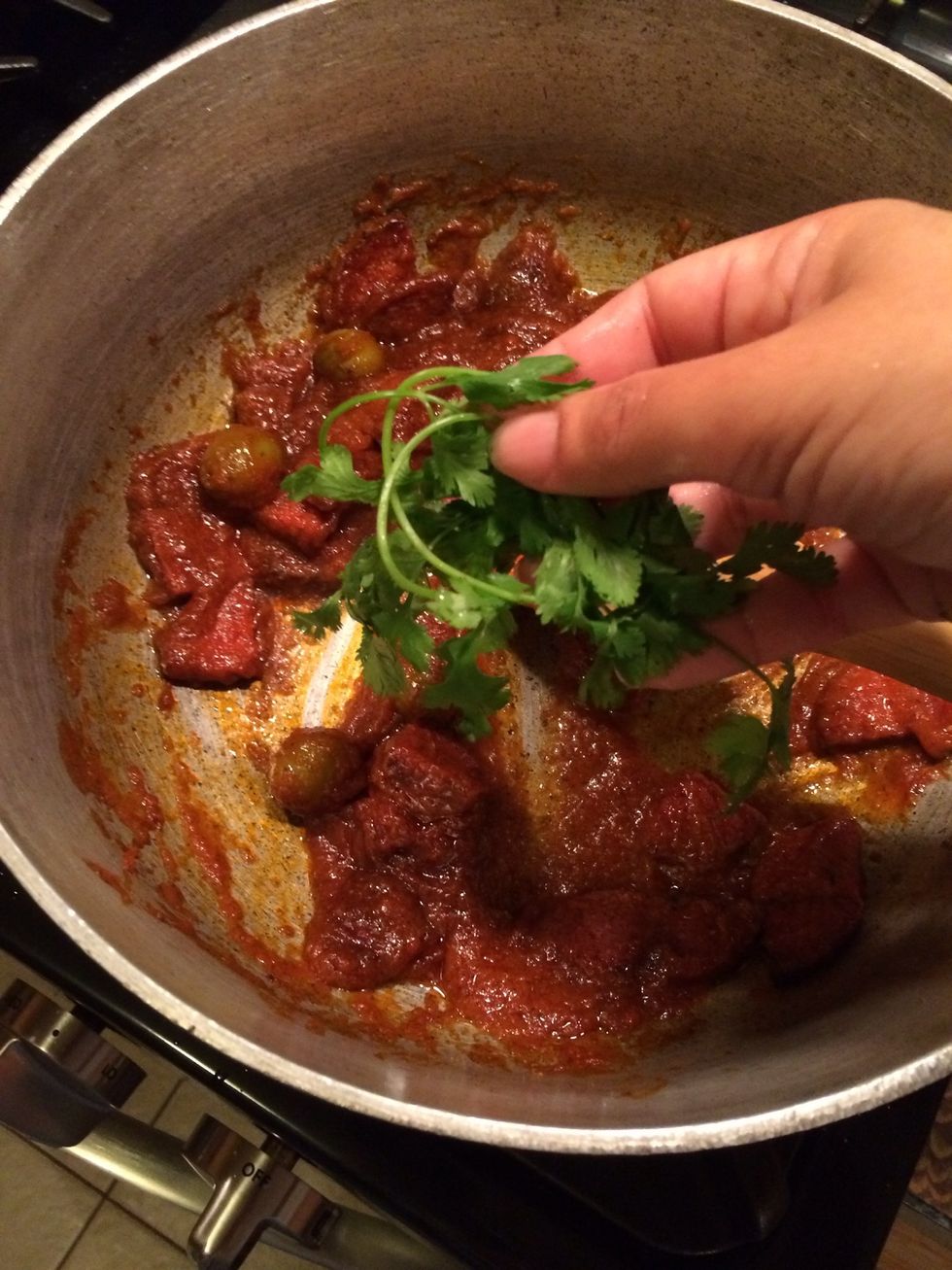 add some cilantro in there too. 😁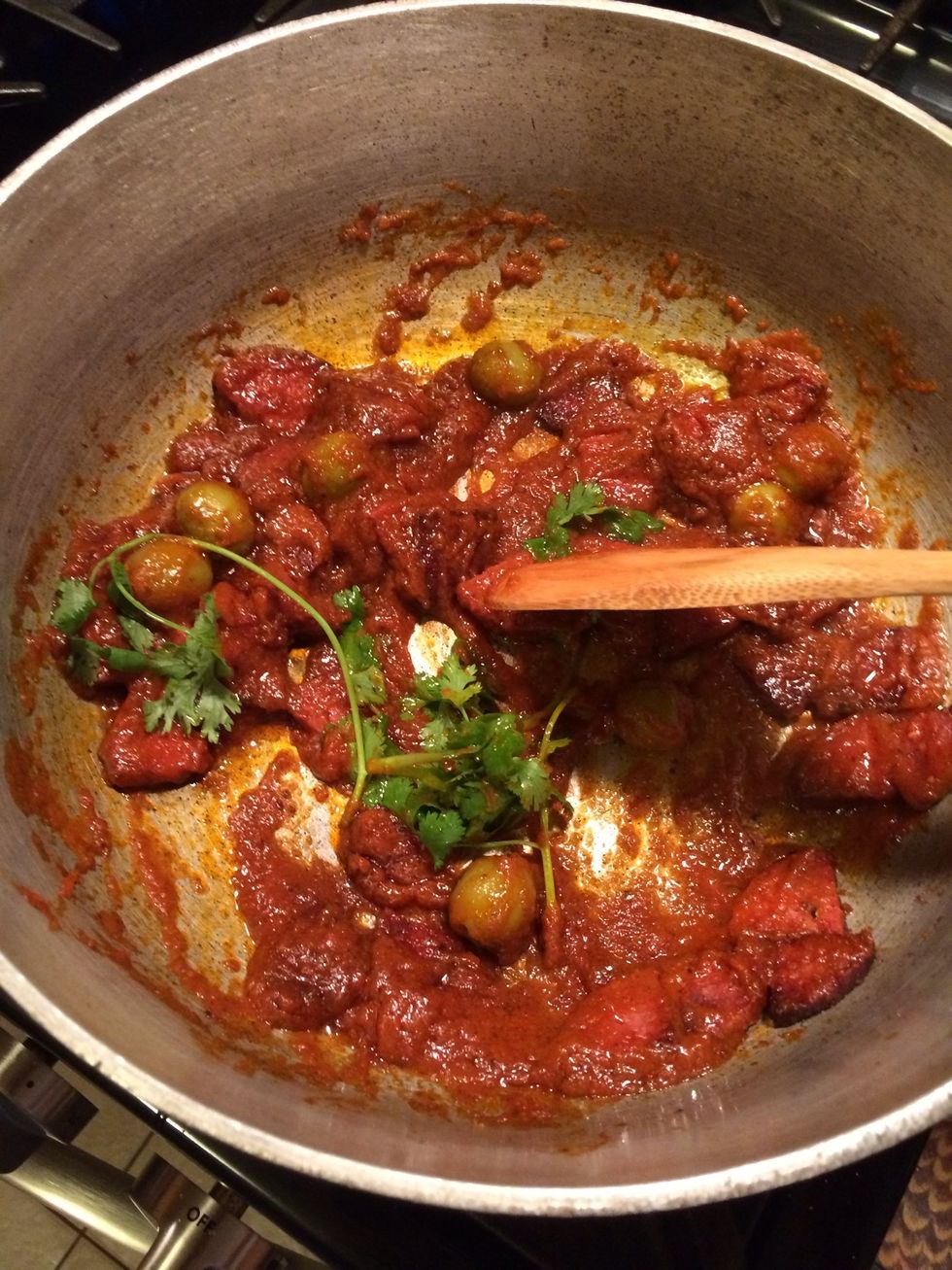 stir this all together and cook over medium low heat a few minutes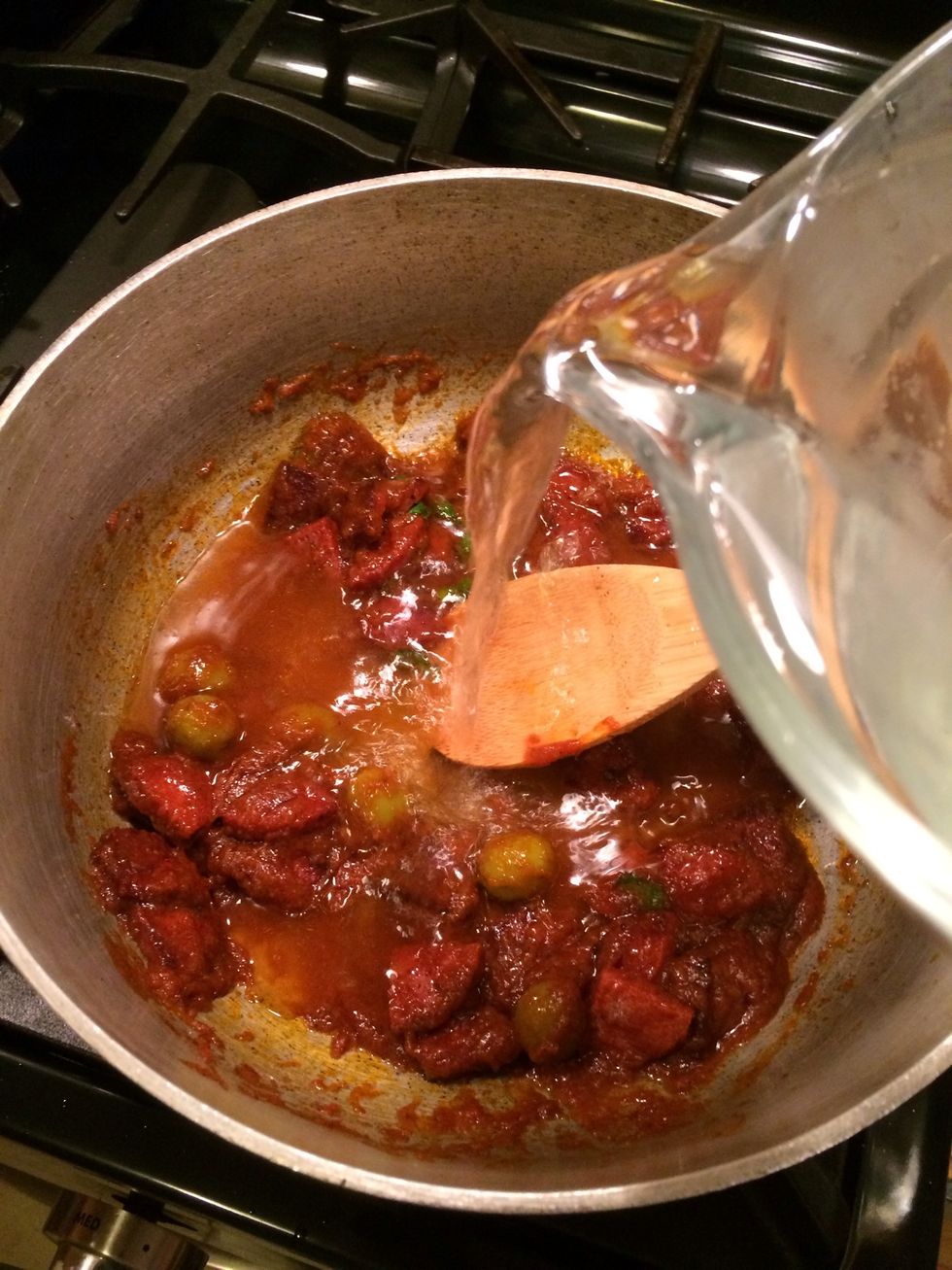 Now add all the water.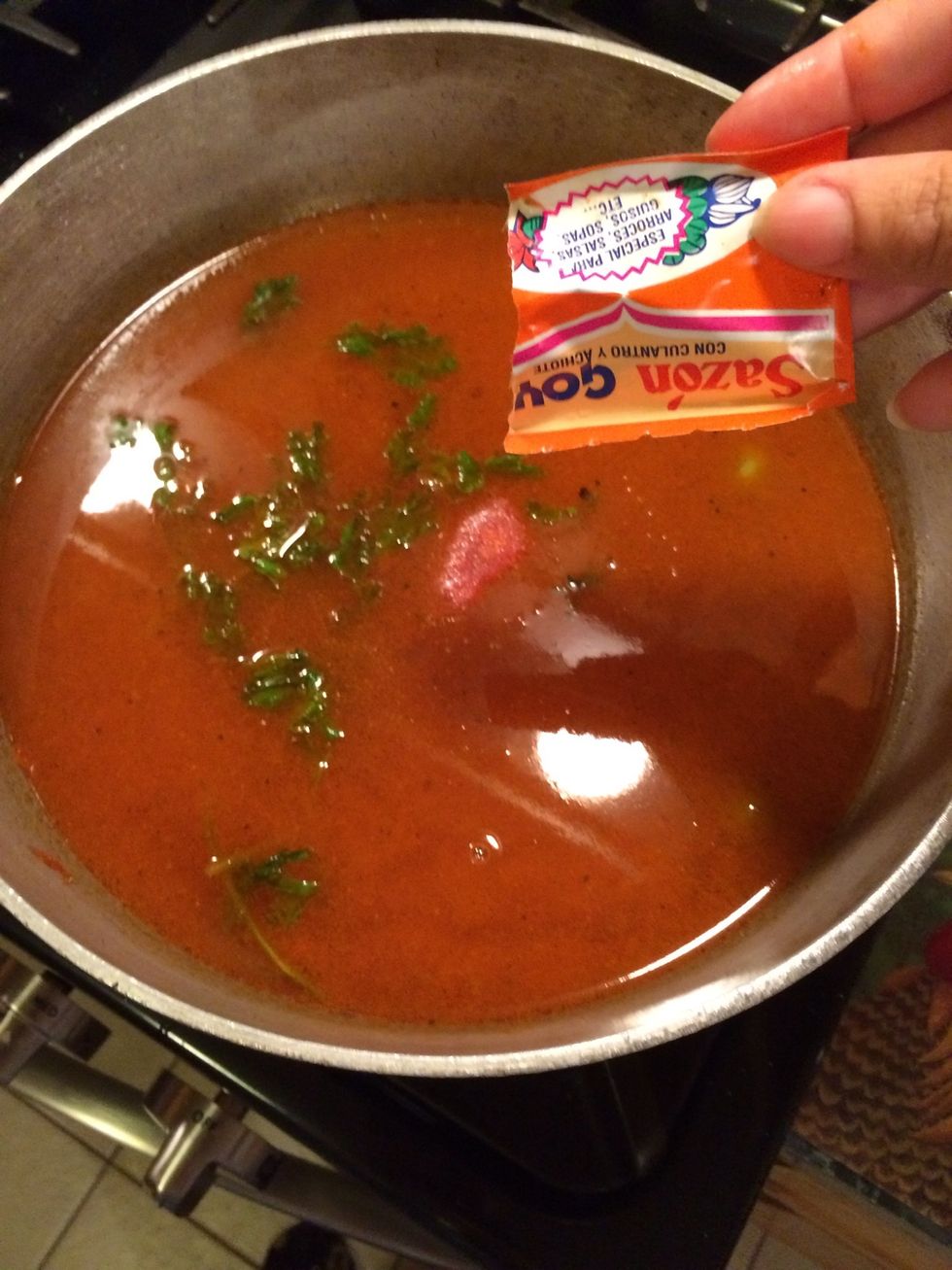 Add the sazon with culantro and achiote.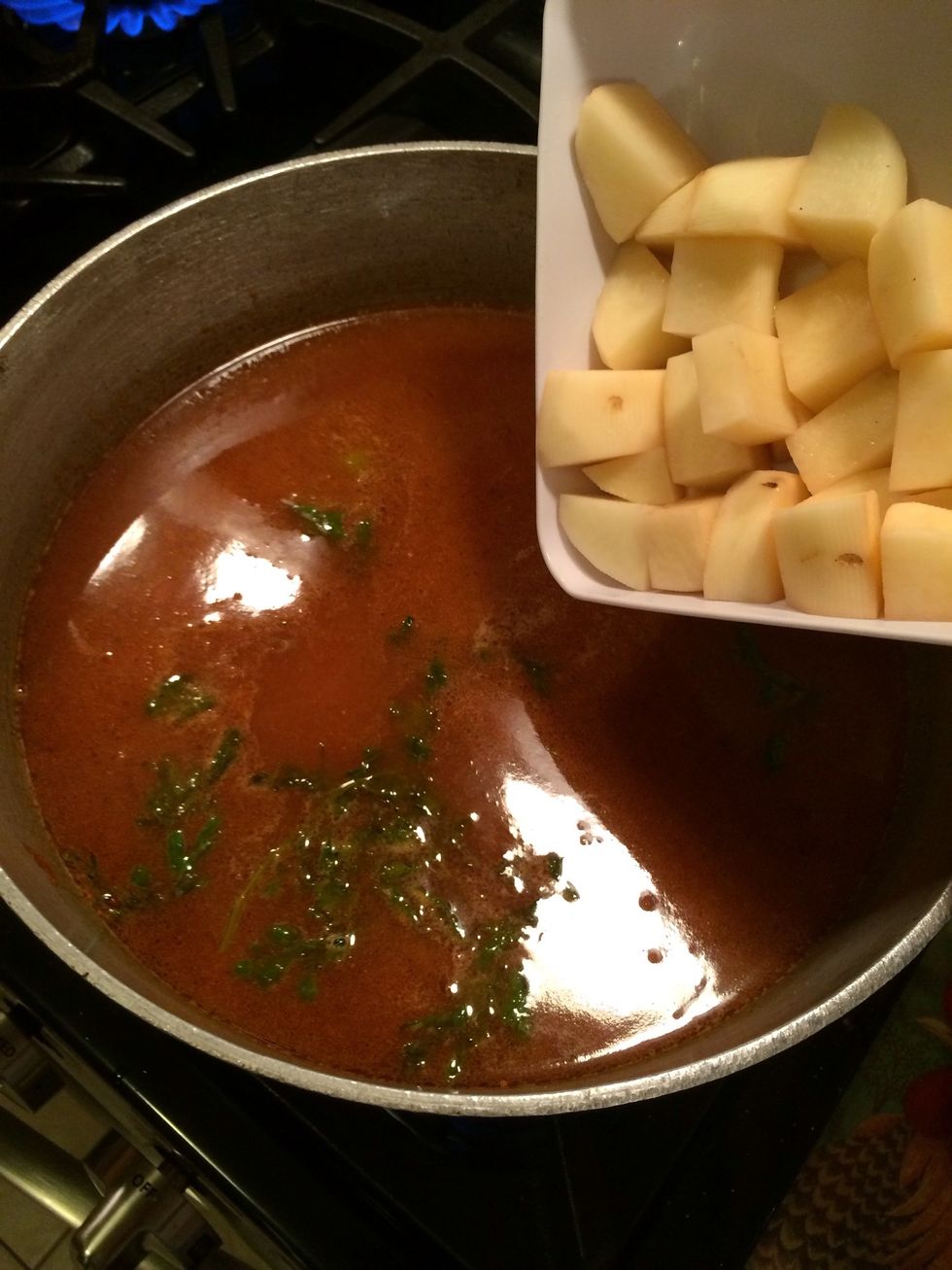 Add the chopped potatoes.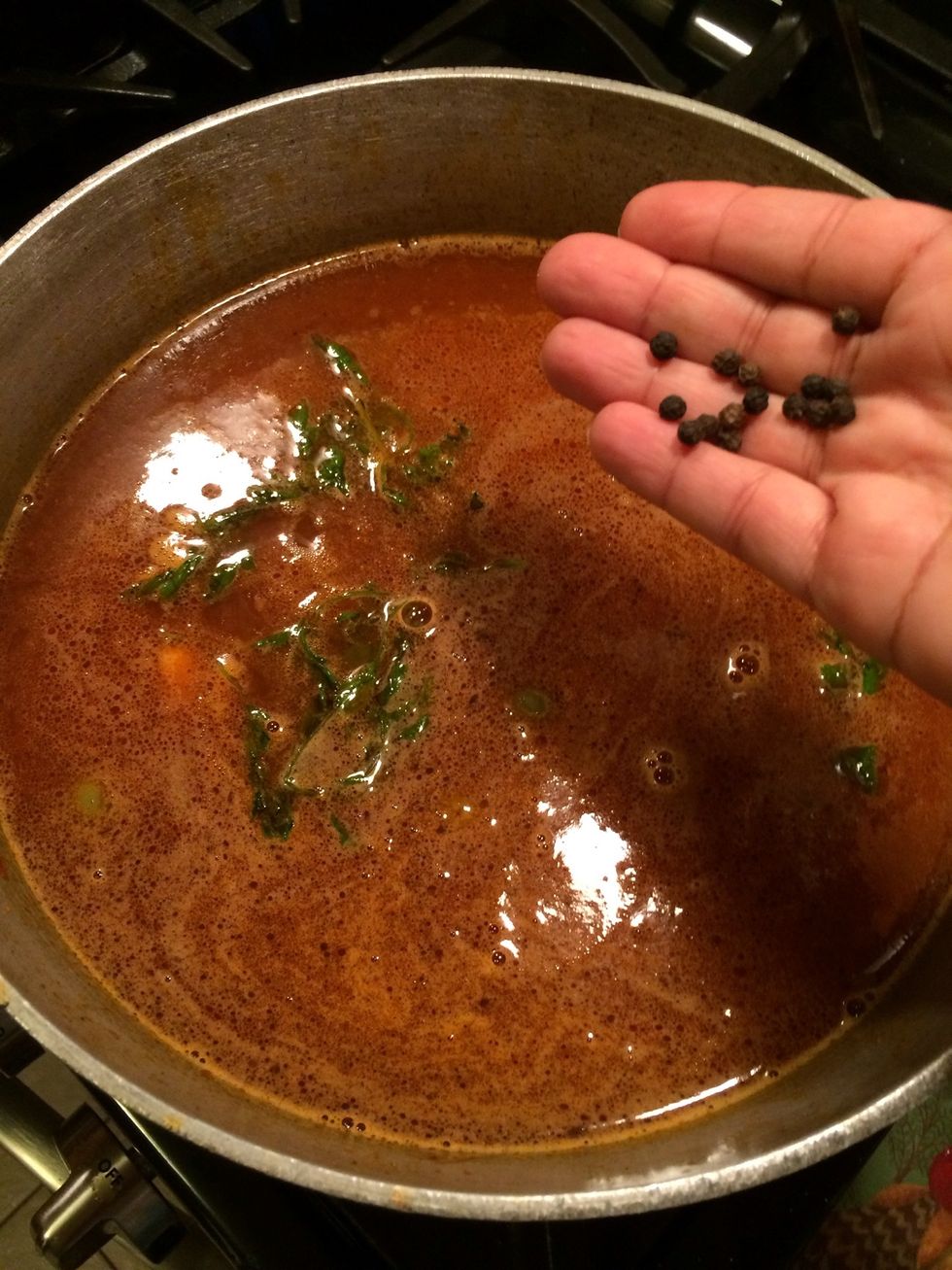 some peppercorns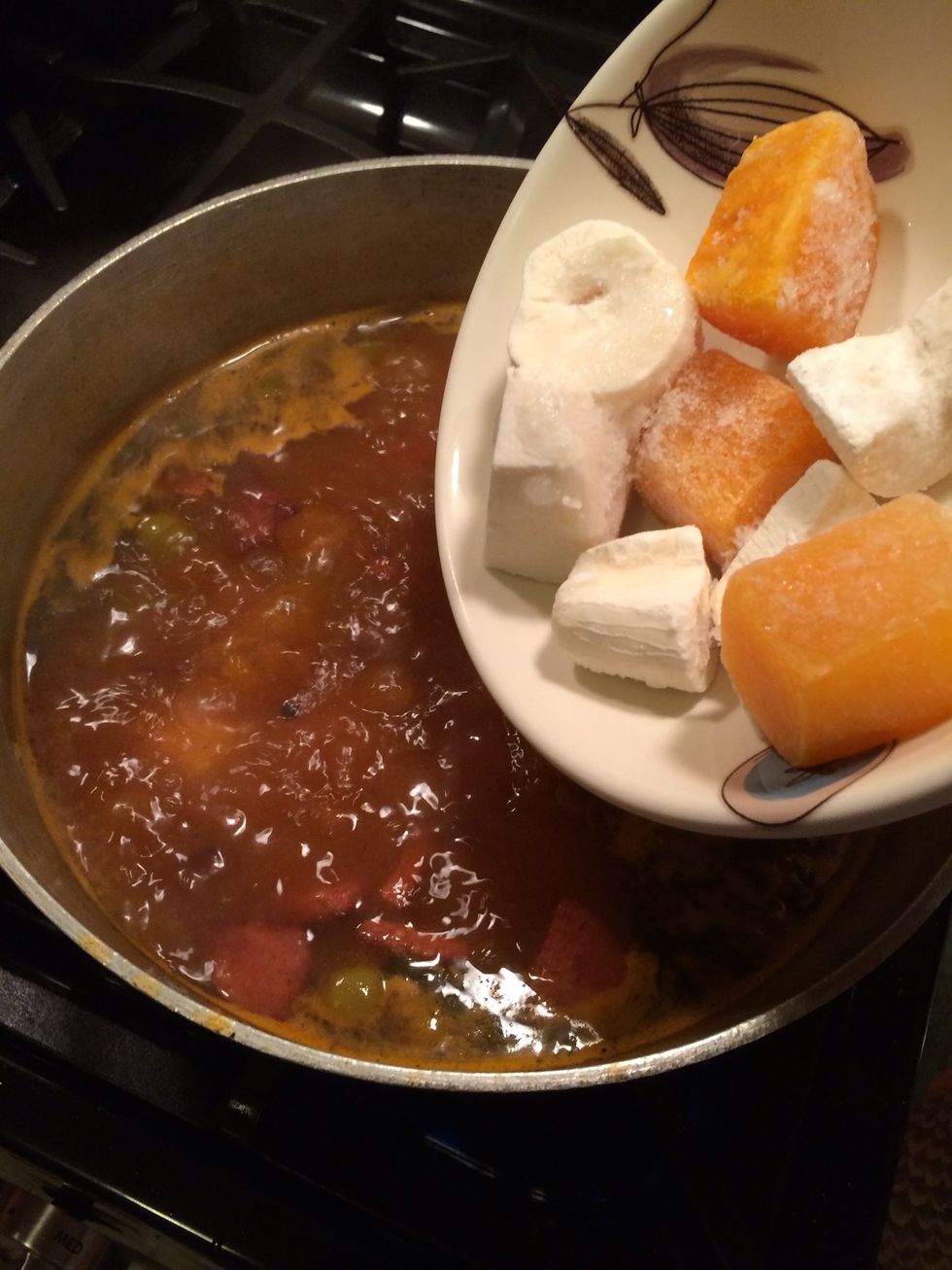 Next up comes the the frozen yucca and squash . I had no fresh veg so i used frozen. If you have fresh PLEASE use it. These veg are optional, BUT highly recommended.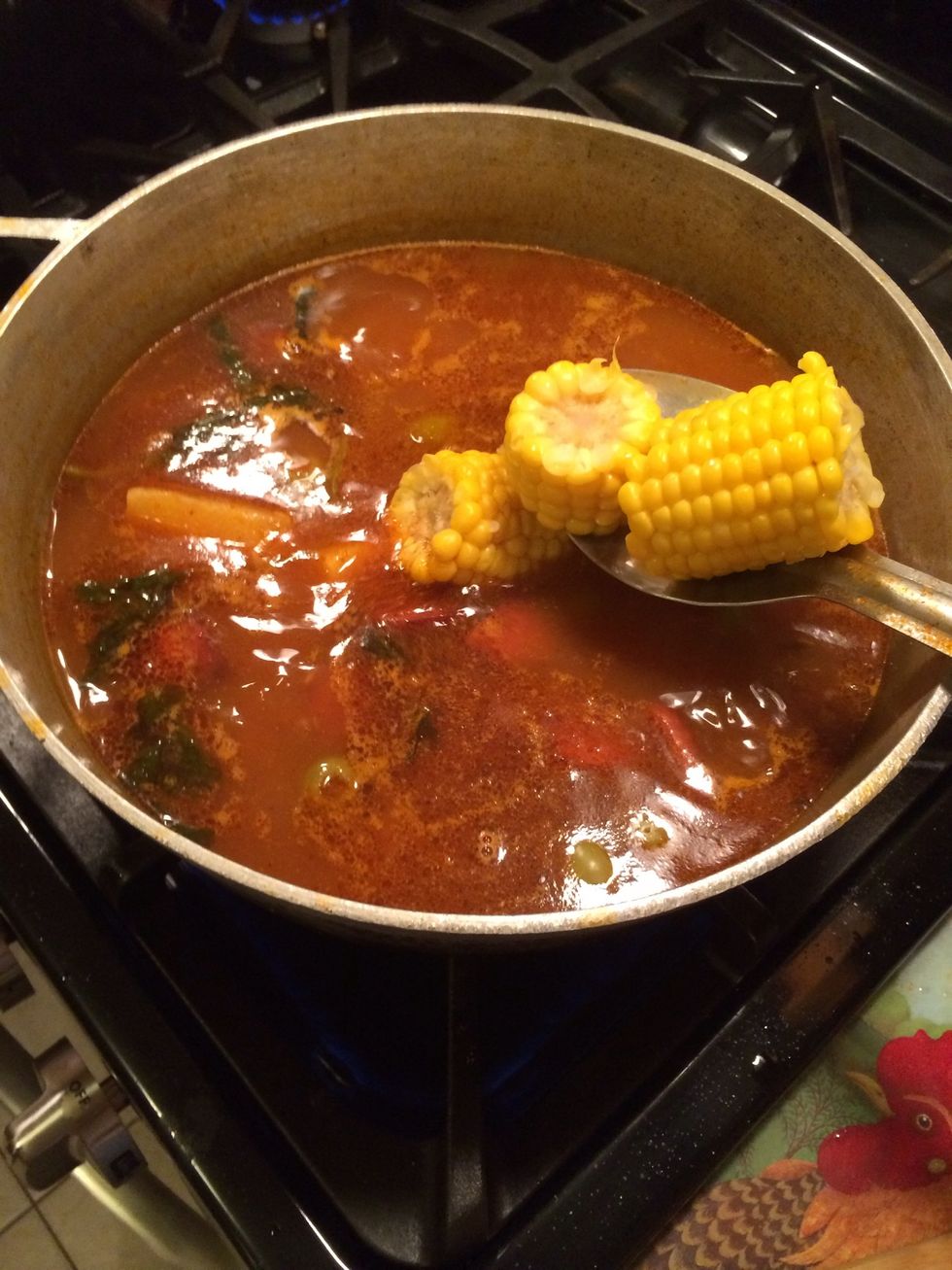 Next comes the corn. I precooked the corn in hot unsalted water for 20 minutes. I than added it to my soup. Let this all cook for 20 min or until the potatoes are almost done.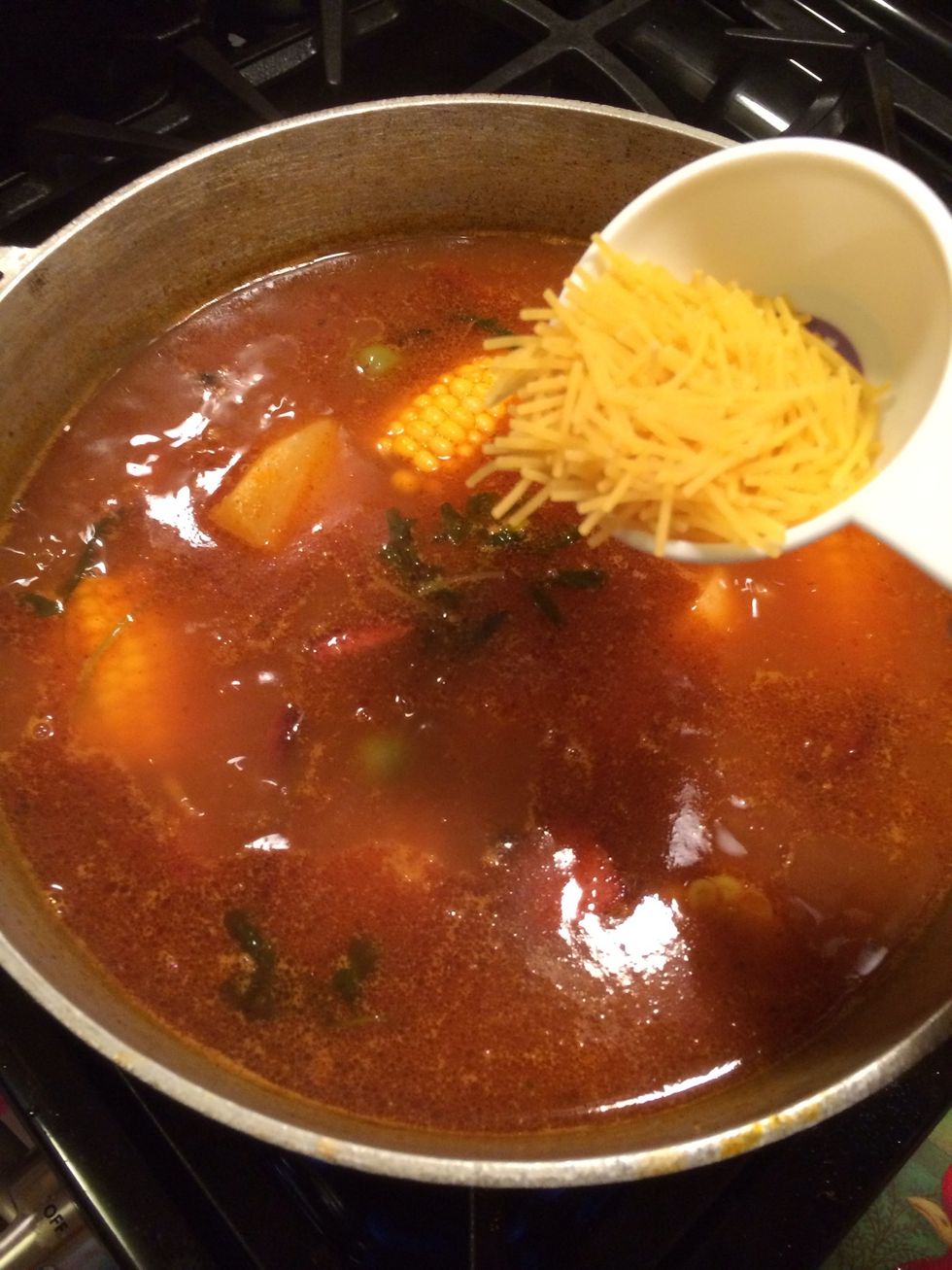 The last item to be added is the noodles. They cook fairly quick. Adding noodles is optional. It is not necessary. This soup alone with corn and potatoes is just fine.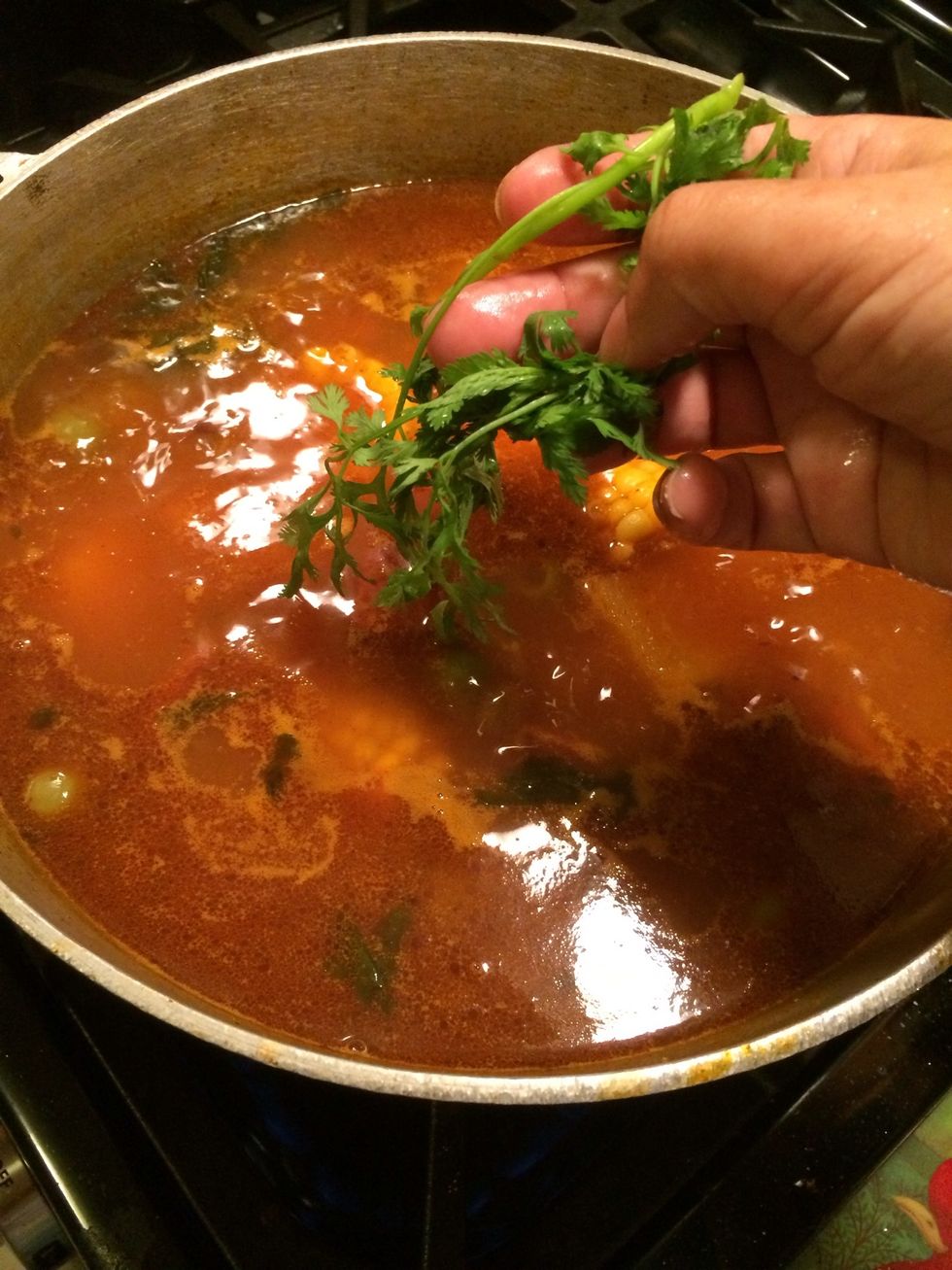 Add a few more sprigs of cilantro while the broth is simmering
Serve hot with a nice bowl of white rice and some avocado😉
This is a somewhat spicy soup. The yucca, squash and noodles are all optional ingredient. Some people just make it using potatoes & corn others put the fideos also known as noodles. Make it your own😄
6.0oz Spicy Salami, chopped.
2.0 Potatoes,cubed
1.0Tbsp Sofrito
1/2tsp Oregano Powder
1/4c Tomato Sauce
2.0tsp Tomato Chicken Bouillon
1.0Tbsp Knorr beef bouillon
Thin cut spaghetti for soup optional
1.0 Sazon con culantro y achiote
8.0Tbsp Olives
Cilantro
7.0c water
1.0Tbsp canola oil
1/2tsp Garlic Powder
1/2tsp Onion powder
a few peppercorns
2.0 pcs. of Frozen Yucca & pumpkin
2.0 Fresh Corn, Chopped up