A typical dominican meal very commonly eaten for lunch in my beautiful country.Dominican salami which is cooked in a tomatoey sauce smothered in onions and green peppers. Serve with Mangu. Enjoy.☺
8736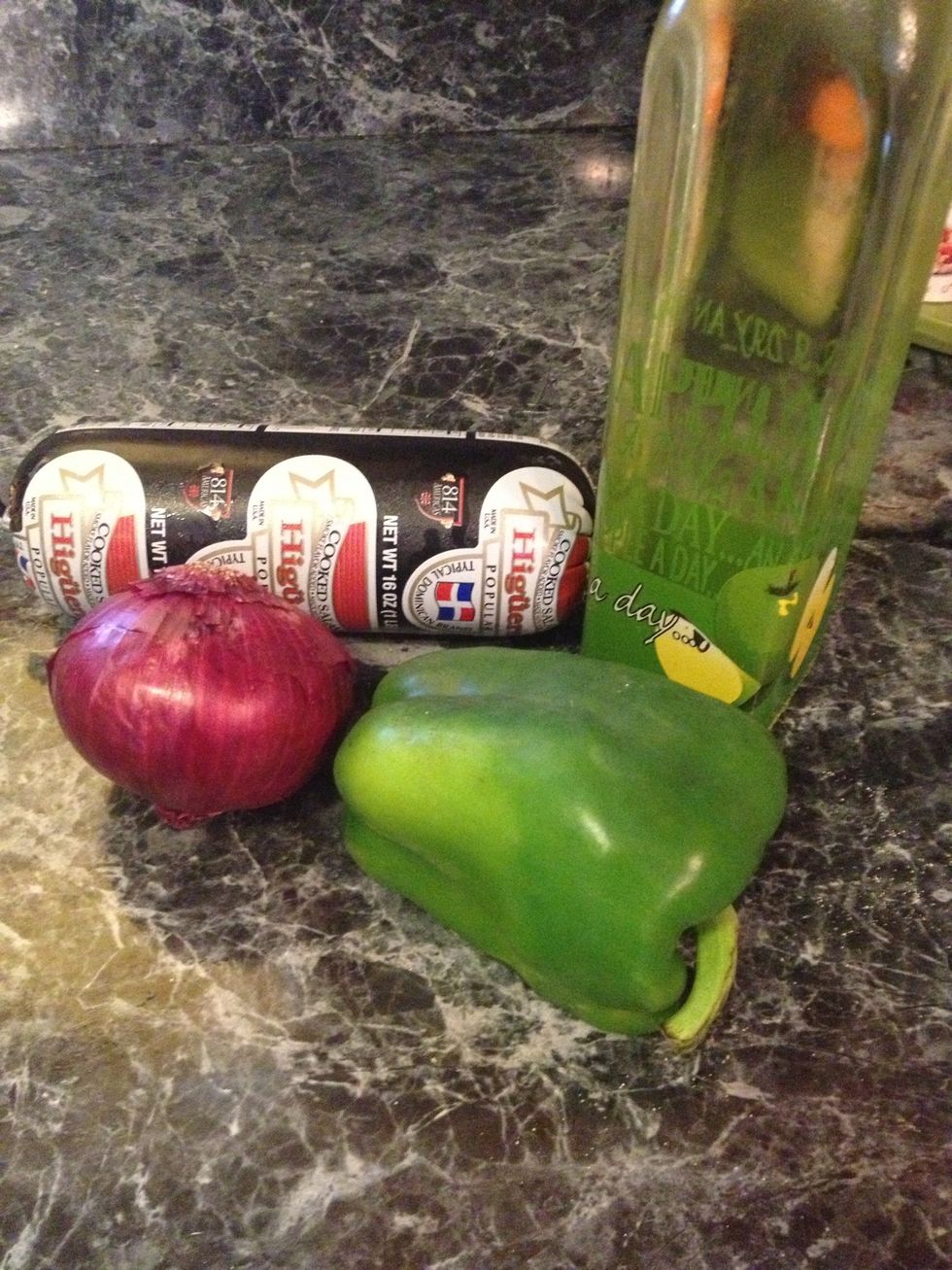 Ingredients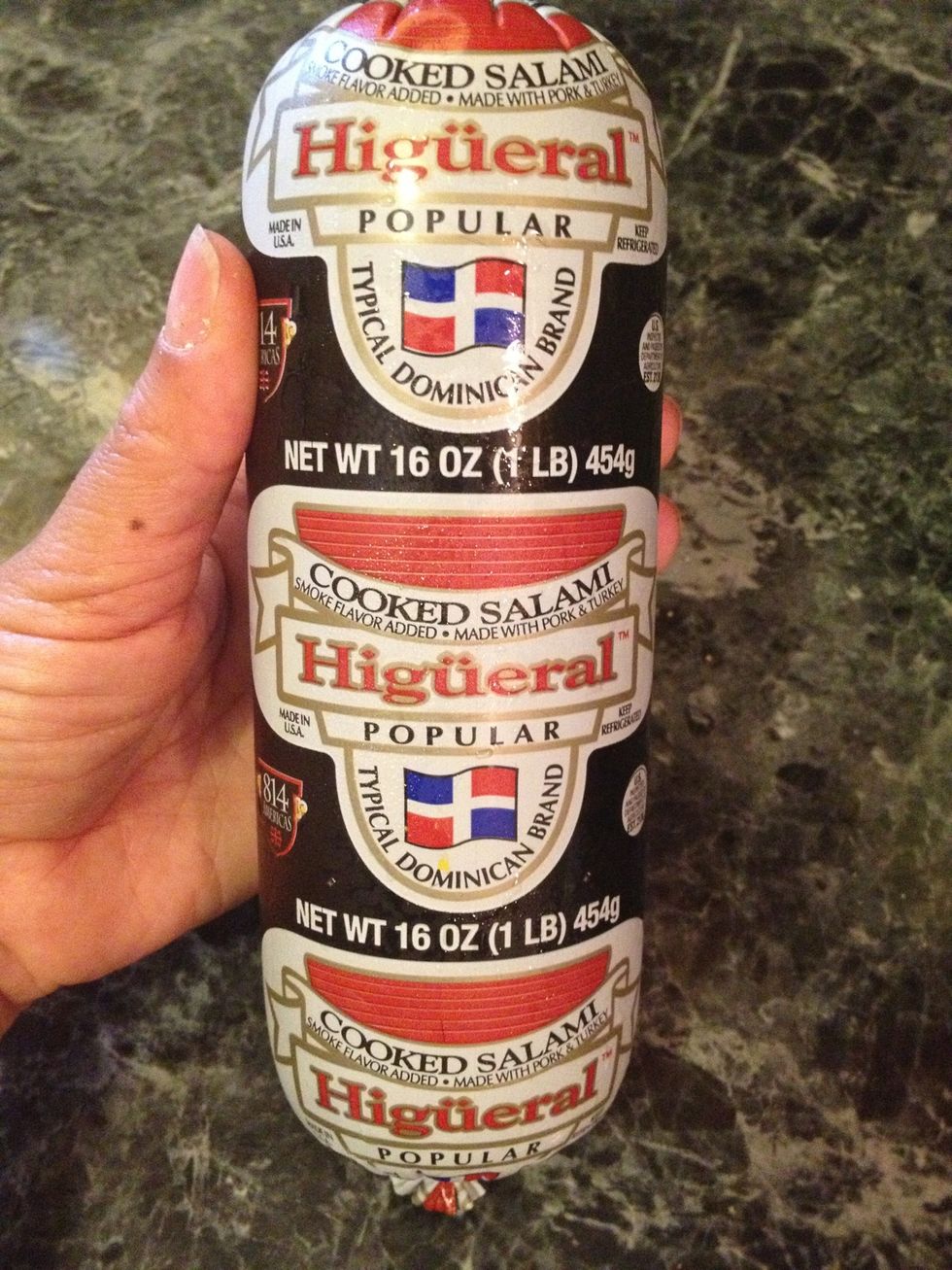 This is the brand I like to use for my recipe. Highly recommended.
Oops i almost forgot the tomato sauce,use whatever brand you like.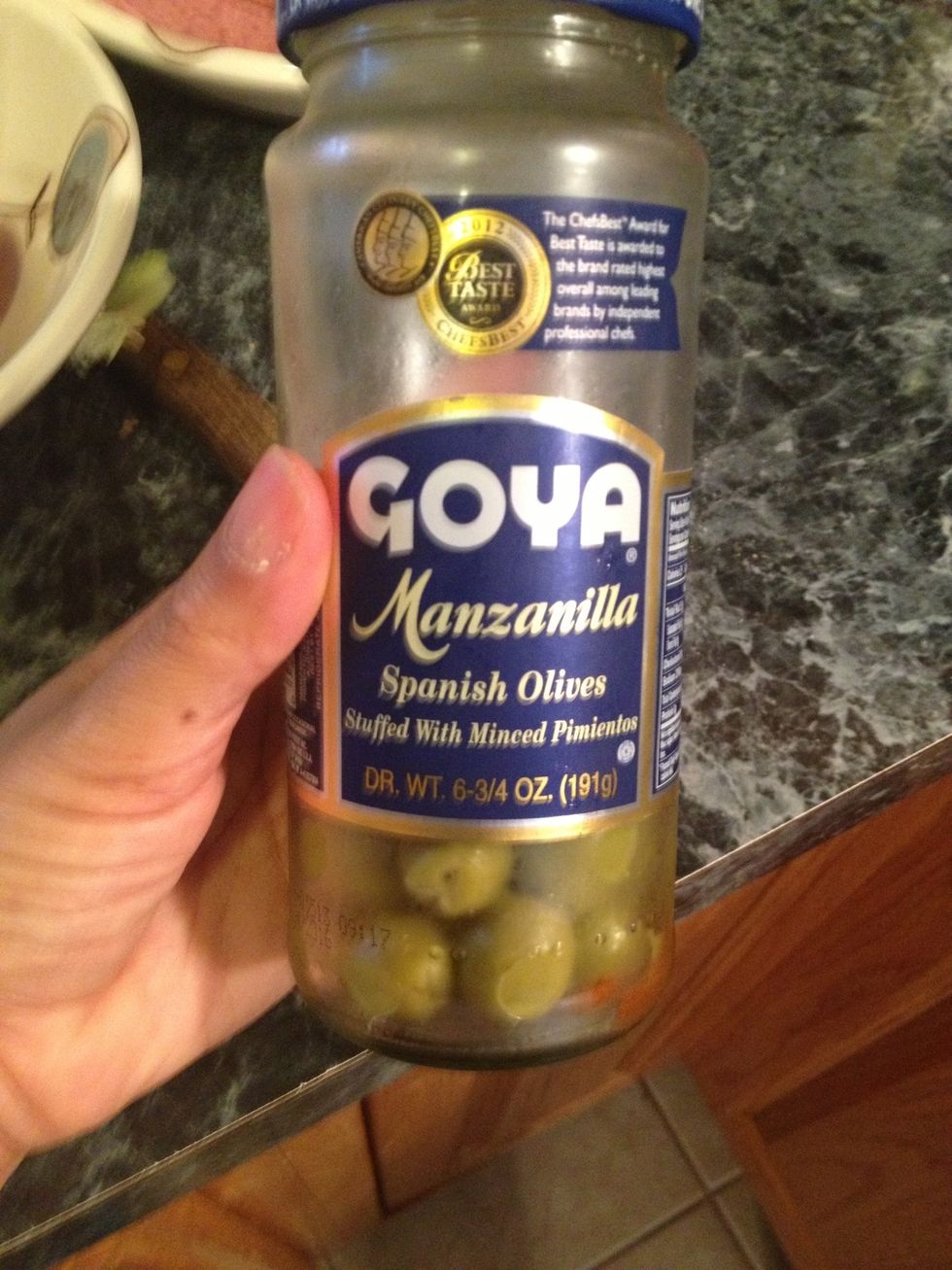 Oh yeah the olives too.😒.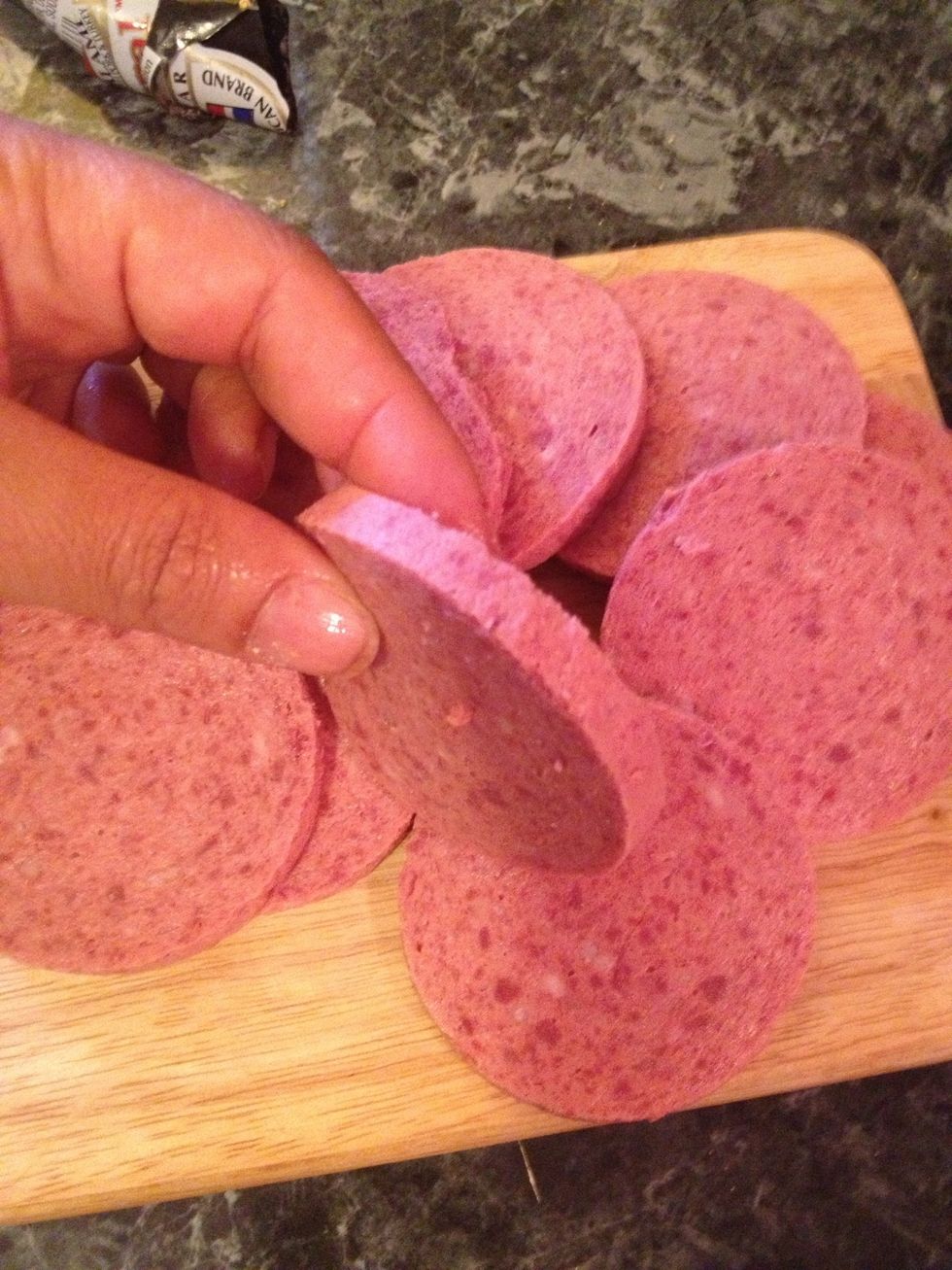 Slice the salami.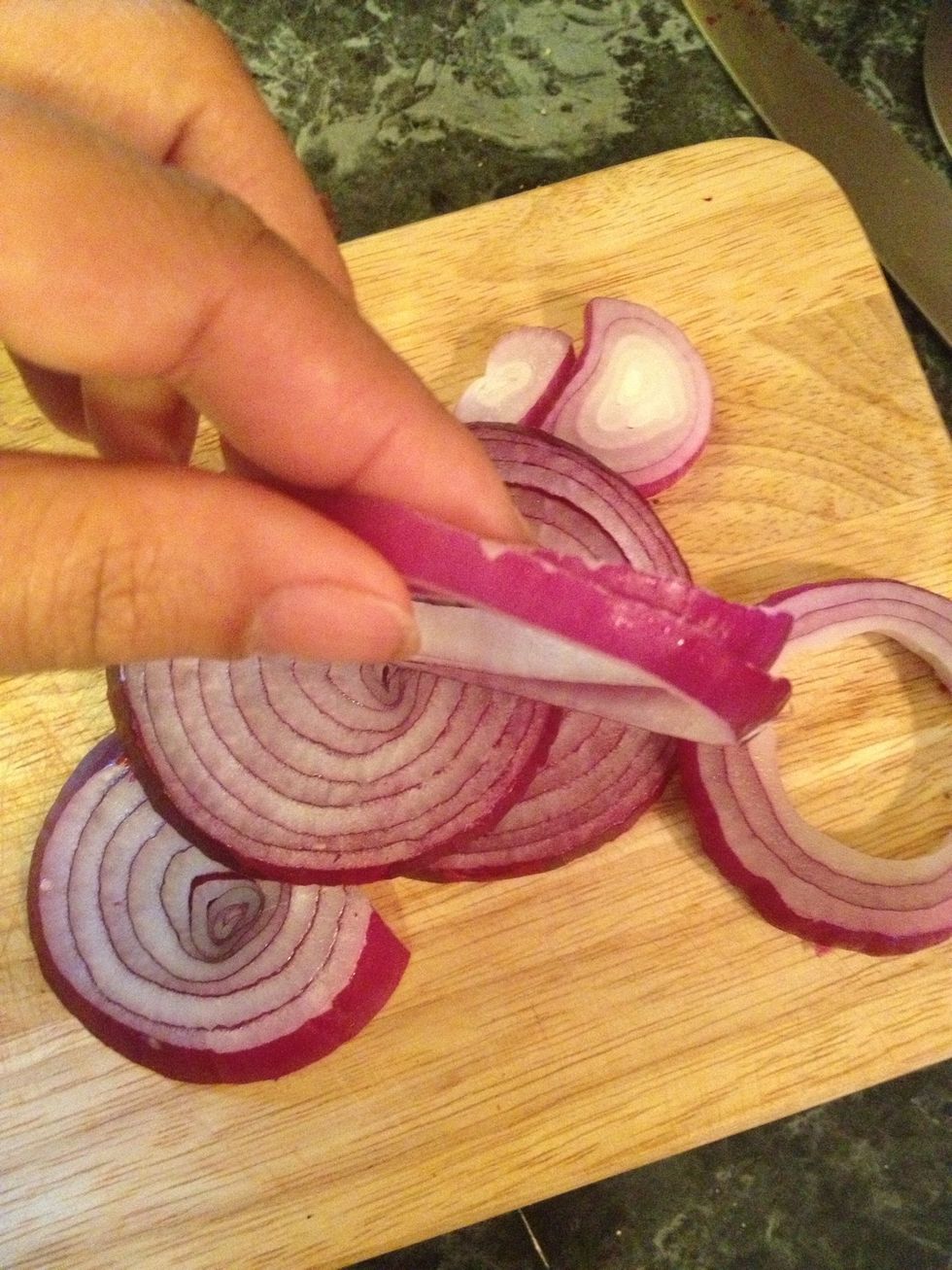 Slice the onions. Put them in a dish.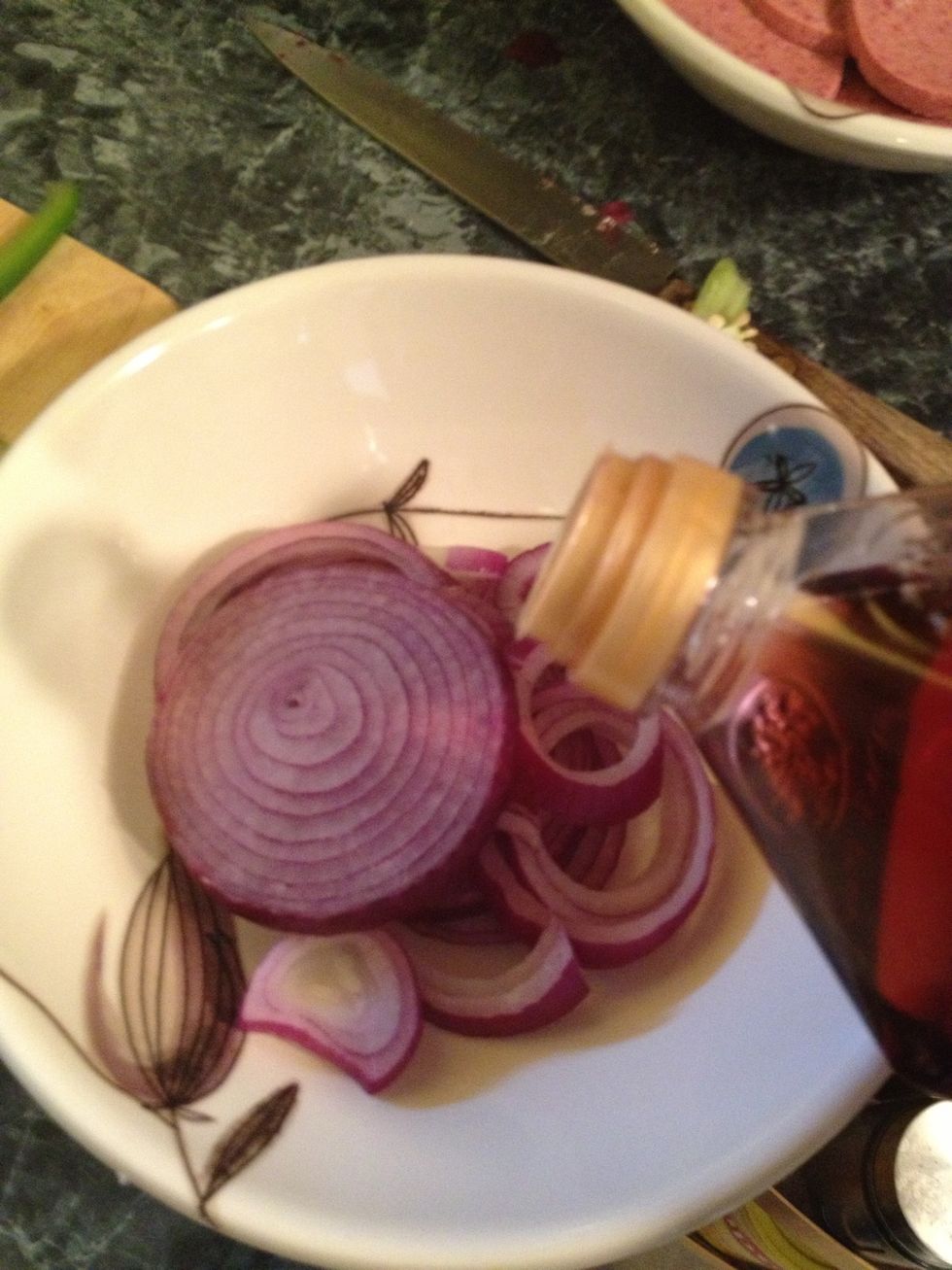 Add 1 tbs of vinegar to your onions,toss.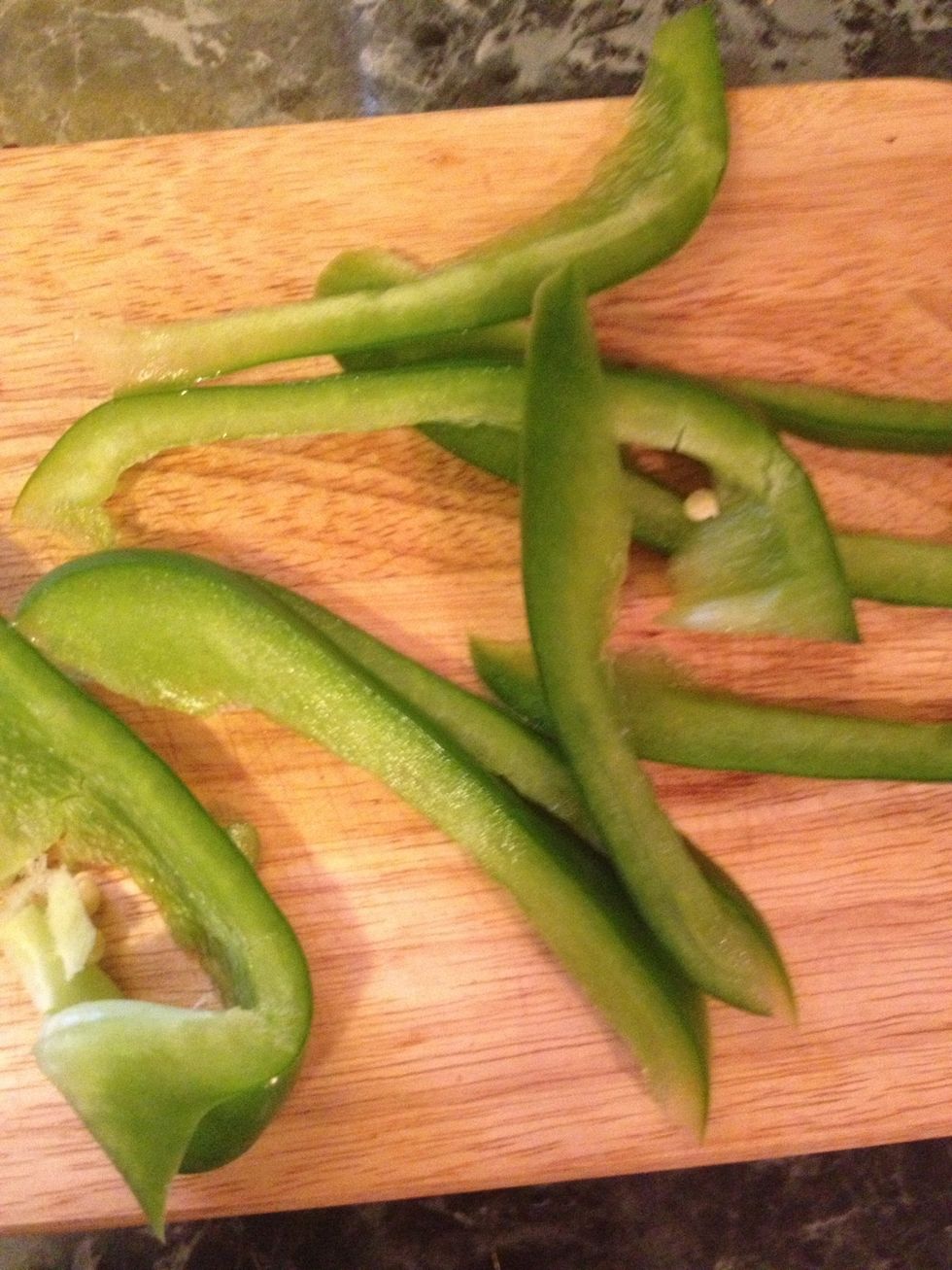 Next slice the green peppers. Do not add vinegar to them.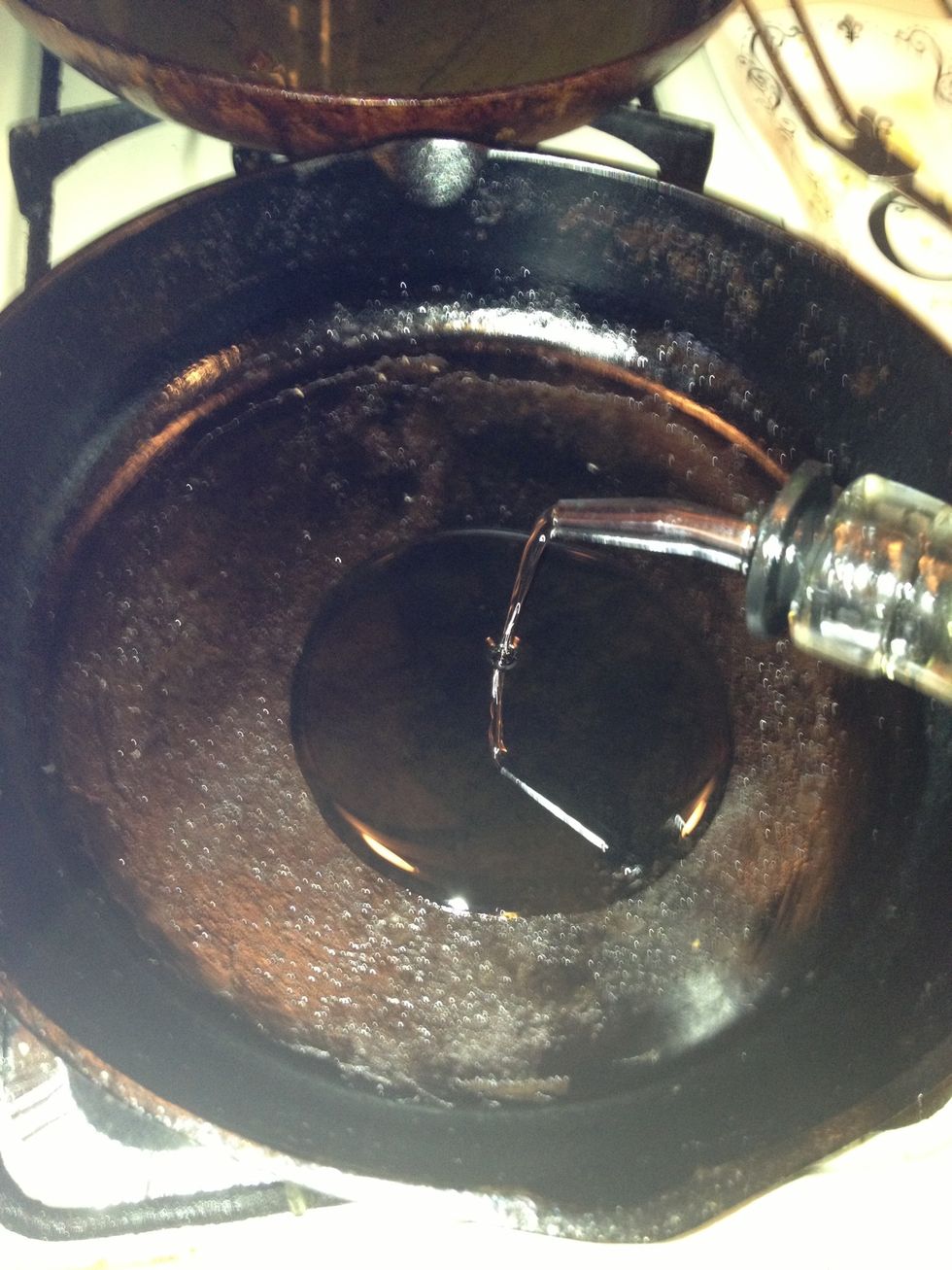 In a pan over medium high heat, add the oil.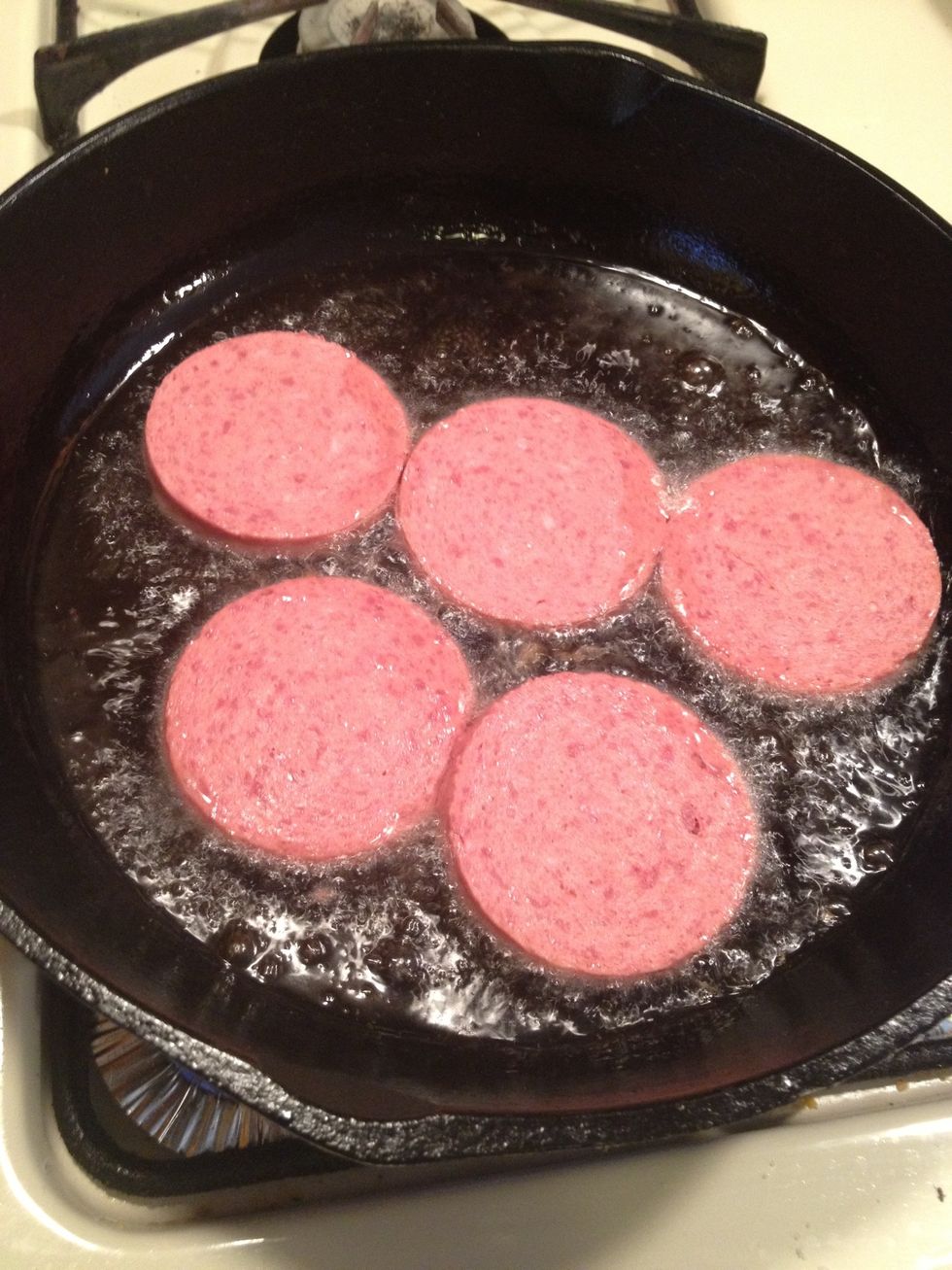 Add the salami to the hot oil and fry them up.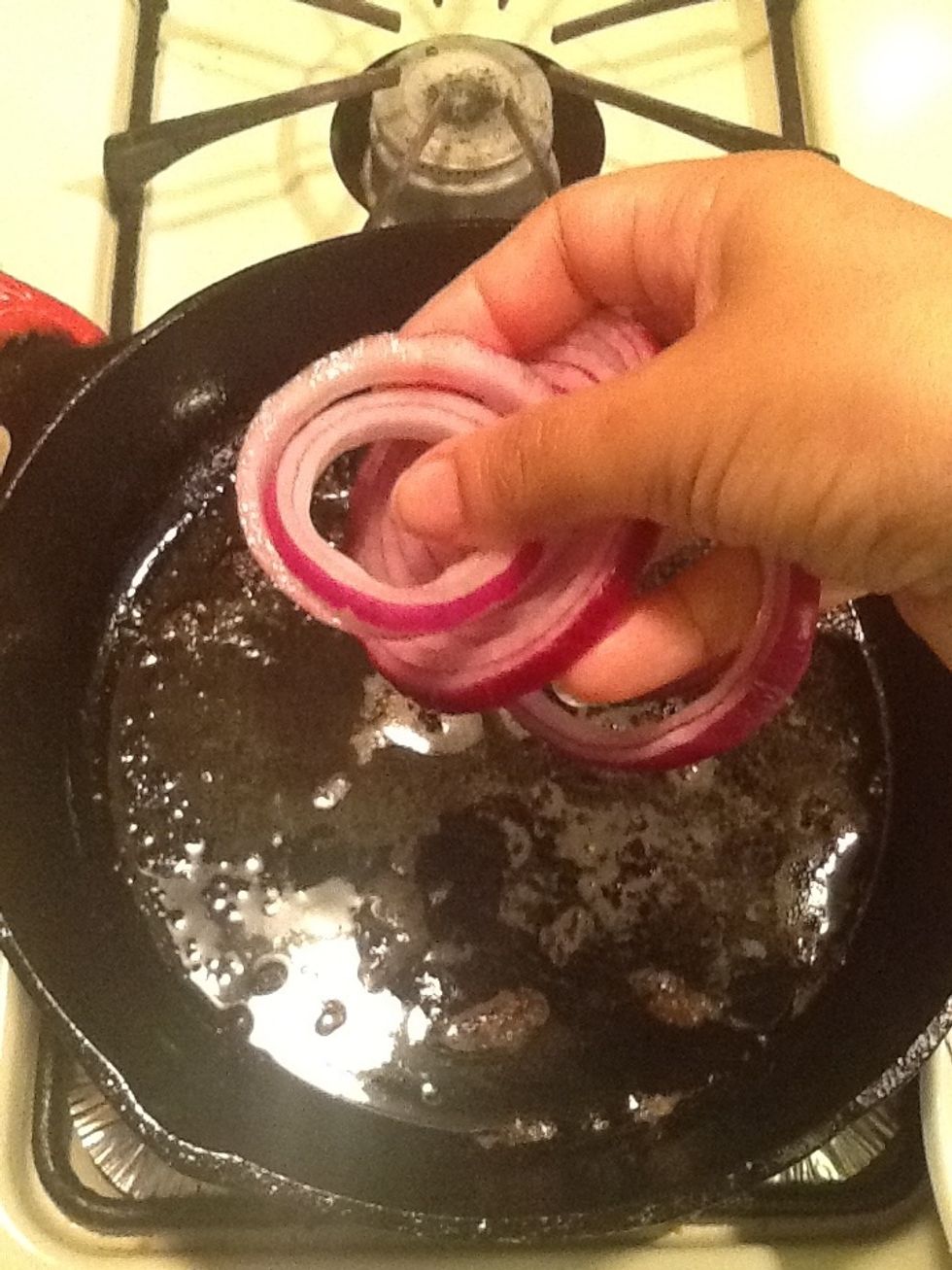 When the salami has finished frying remove them and put them on a plate. Lower the heat to medium! and lets fry the onions.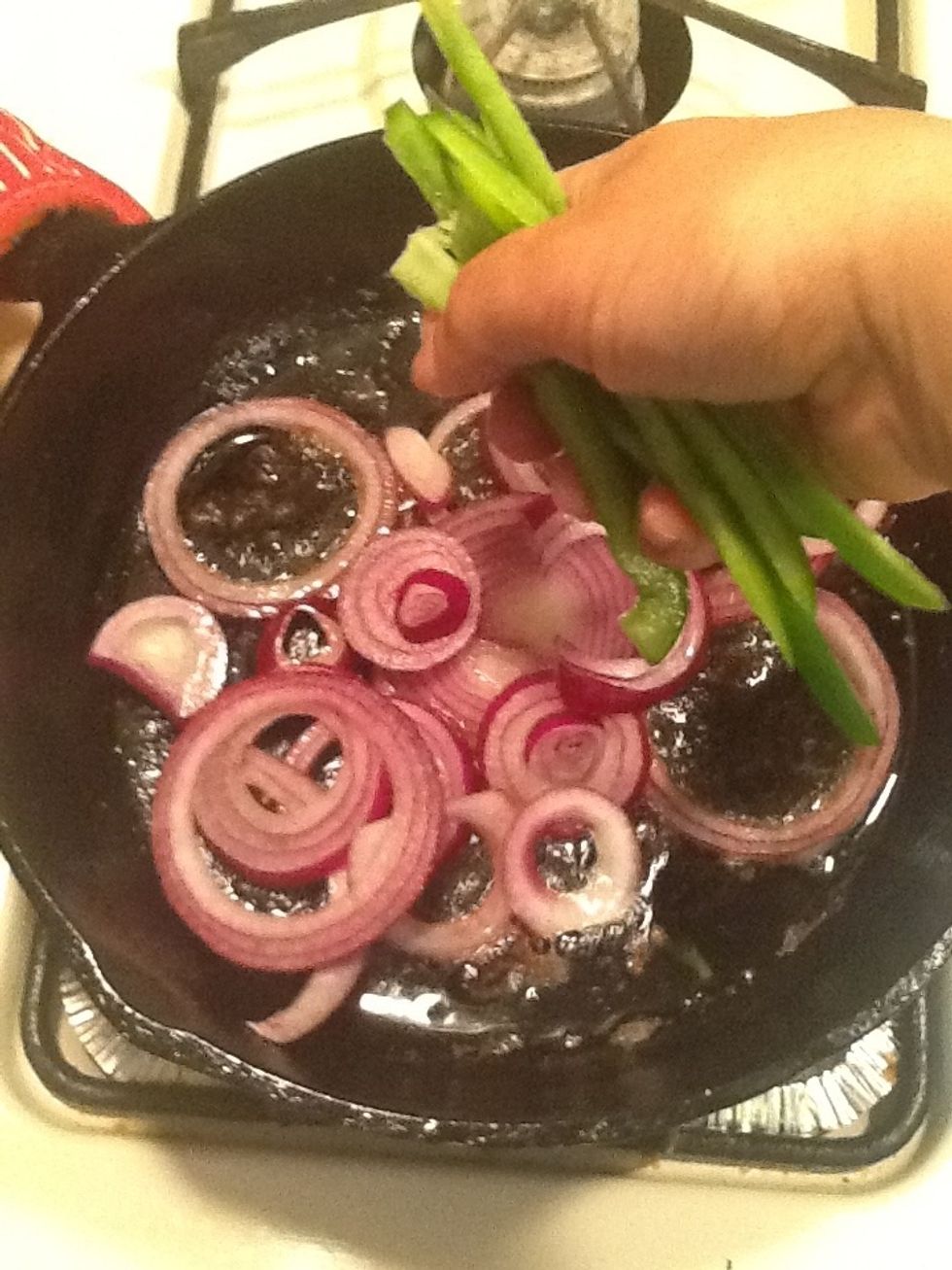 Add the peppers too.
When they have softened add 1/2 can of tomato sauce. Add more if you want.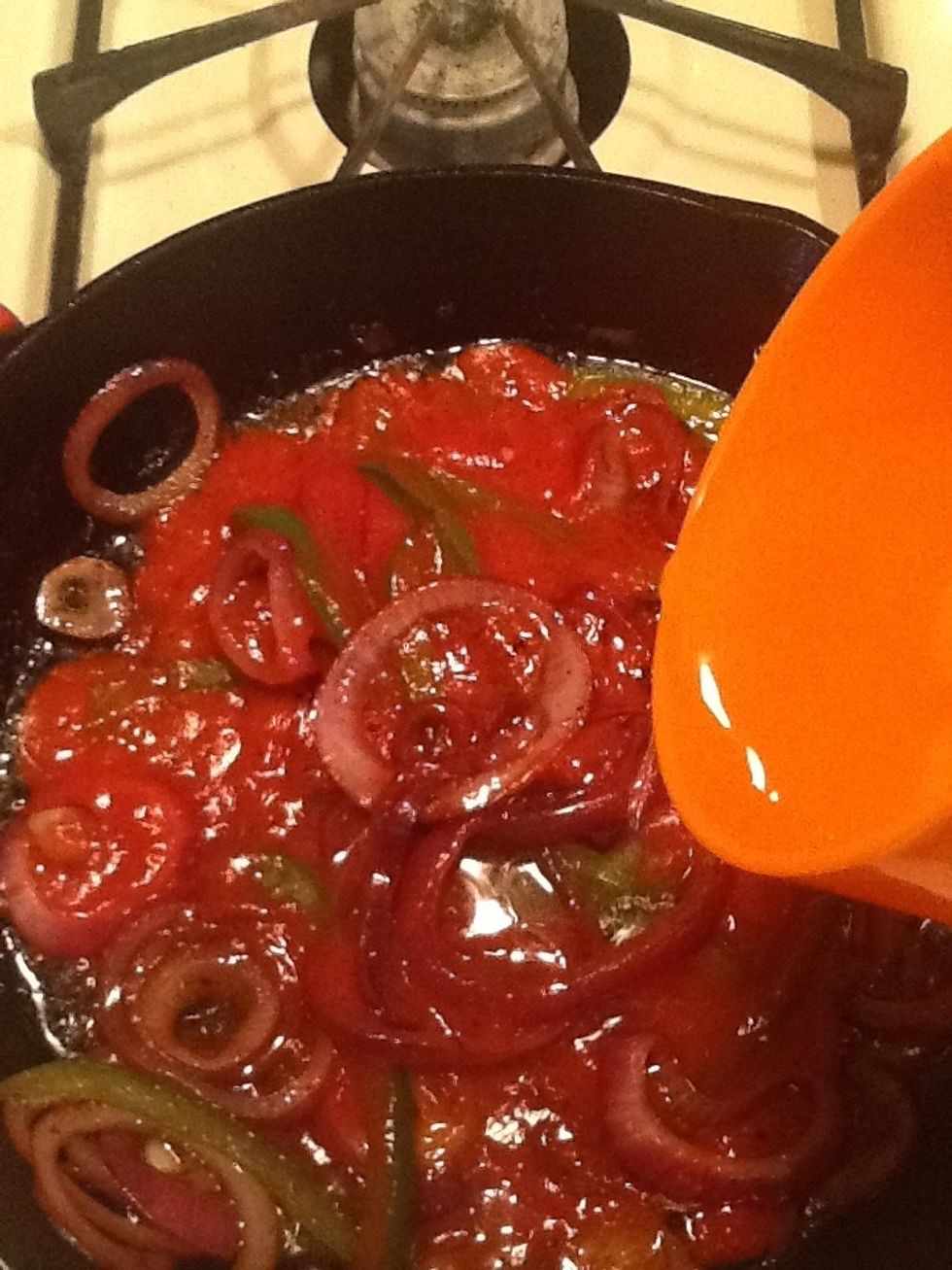 Add about 2-3 tbs of water. The tomato sauce is a little thick. We want to thin it a little, just a little. Don't go overboard now.☺
Add the olives now.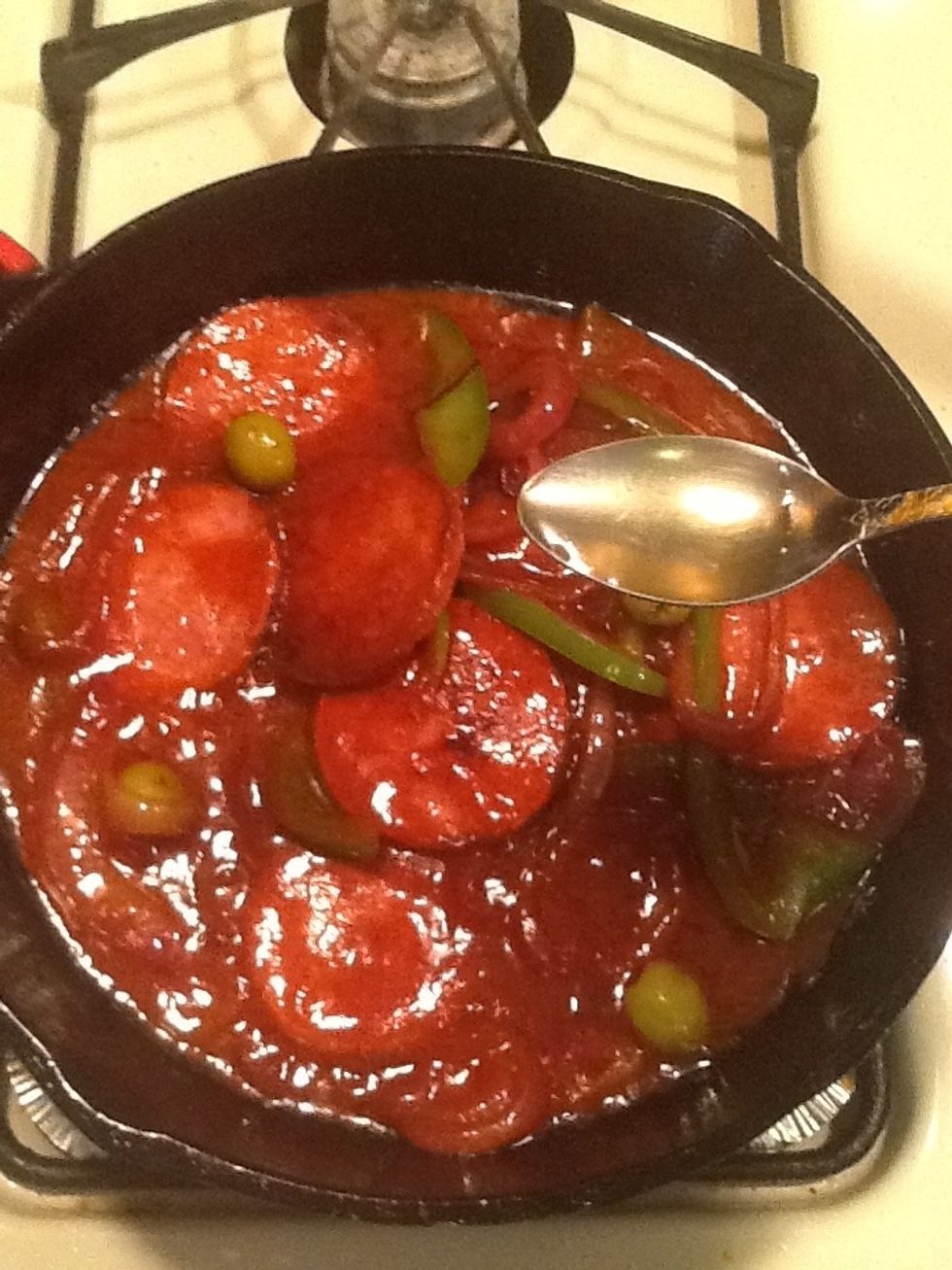 Add my secret Ingr. olive juice. Just add a tbs. I like the flavor it gives the sauce . The olive juice is the liquid the olives are marinating in, just in case you don't know what Im talking about 😁
All ready, eat hot.
Enjoy with mangu, that's how I like it. You can also eat it with tostones,french fries or white rice. Whatever or however you want. 😁
1/2lb Dominican Salami
1/2 Lge red onion sliced
1/2 Green pepper sliced
2.0Tbsp Stuffed Olives
1.0Tbsp Vinegar
3.0Tbsp Oil
1.0Tbsp Olive juice
Water as needed
S & P to taste.