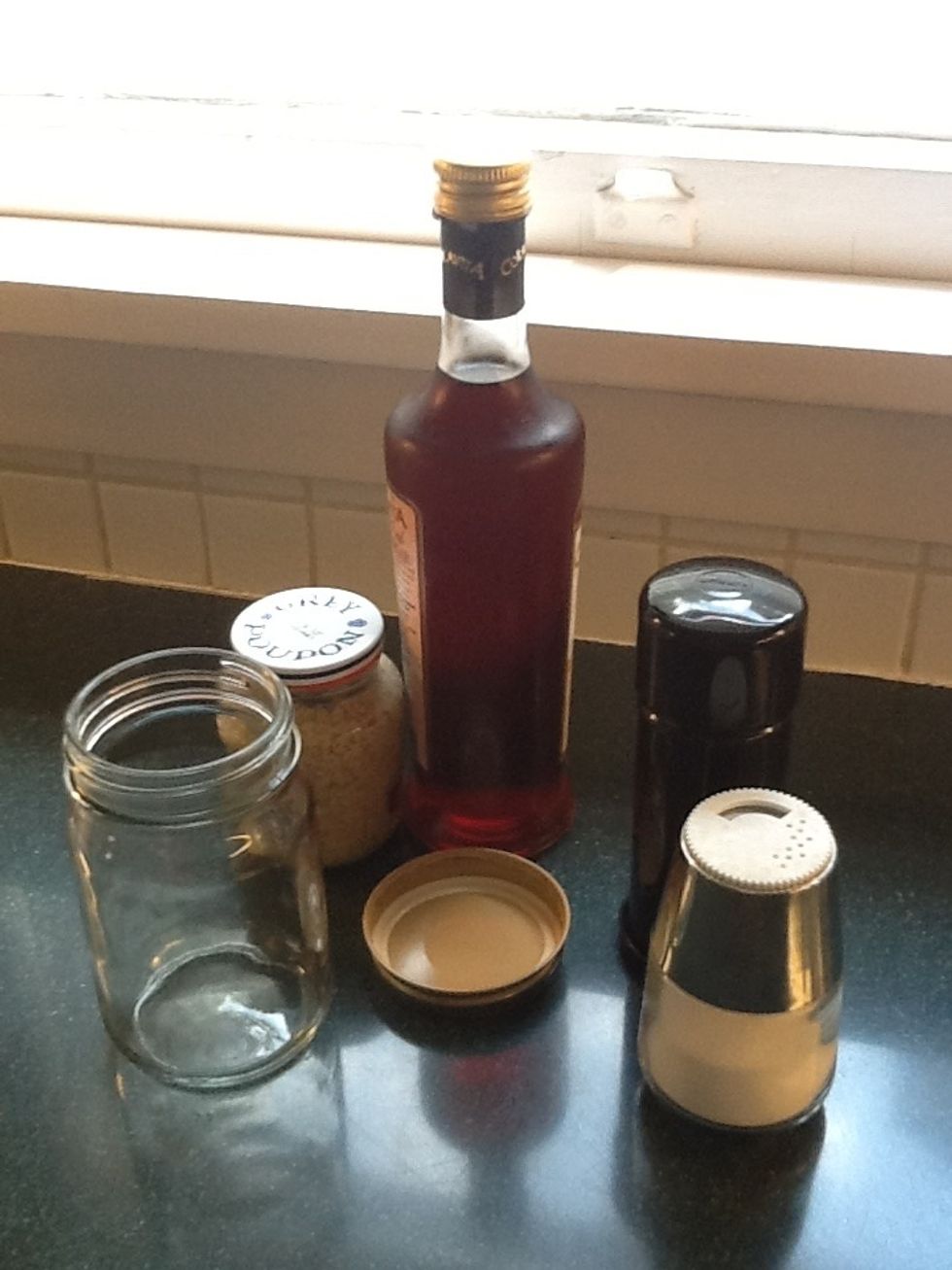 Besides ingredients you also need a jar with a right-fitting lid. Gather supplies.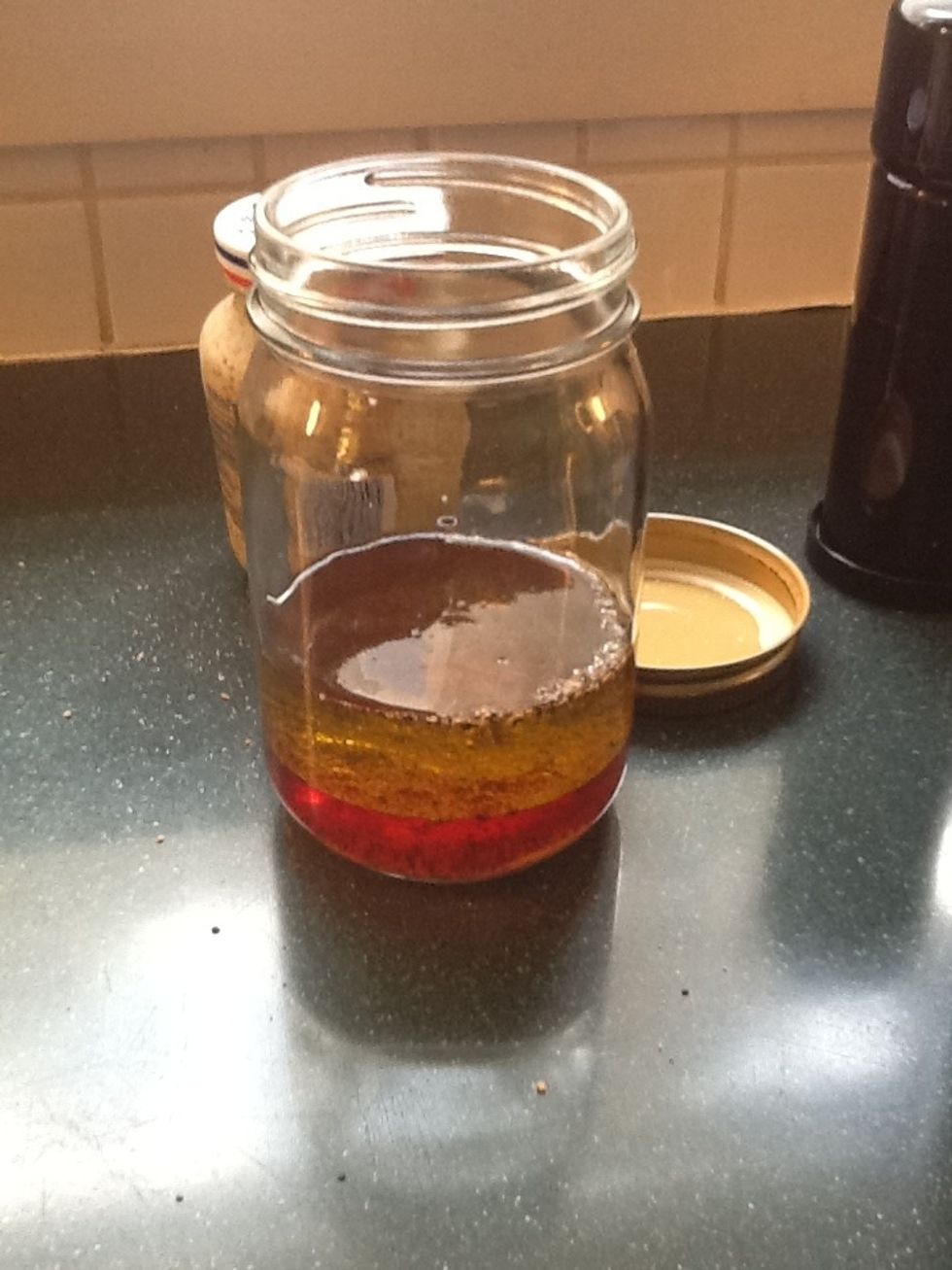 Add to jar 1 part vinegar or other acid such as lemon juice; 2 parts oil; 1/8 to 1/4 parts mustard; and salt, pepper, and sugar to taste.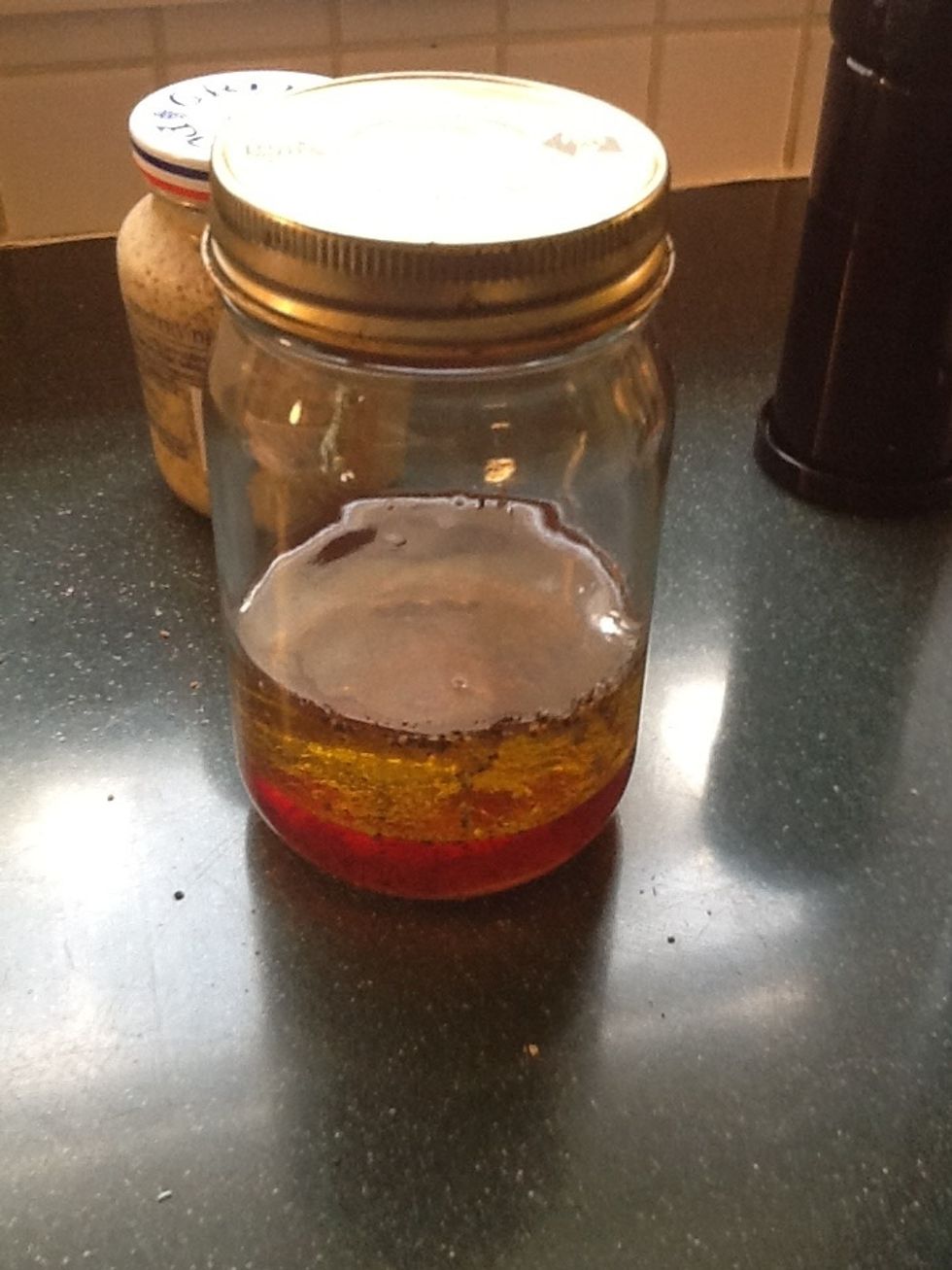 Place lid tightly on jar.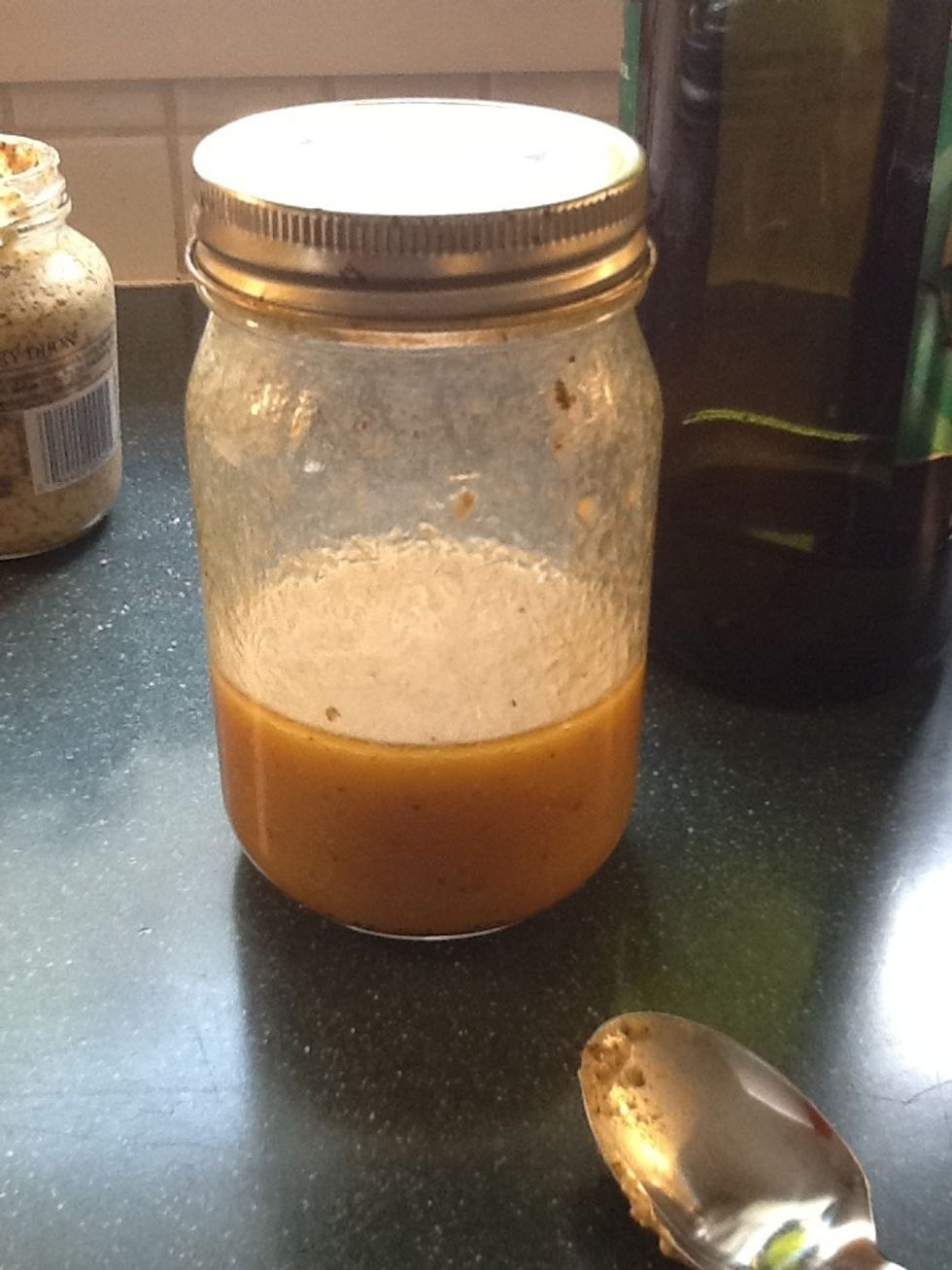 Shake vigorously until salt is dissolved and oil is emulsified. Taste with a leaf of lettuce, and adjust seasoning as needed.
Vinegar
Oil
Salt
Pepper
Mustard
Sugar (optional)