This is my go to recipe for when I want some hummus. Usually, I always have these things on hand so it's quick and easy whip up anytime.
First, get all of your ingredients together.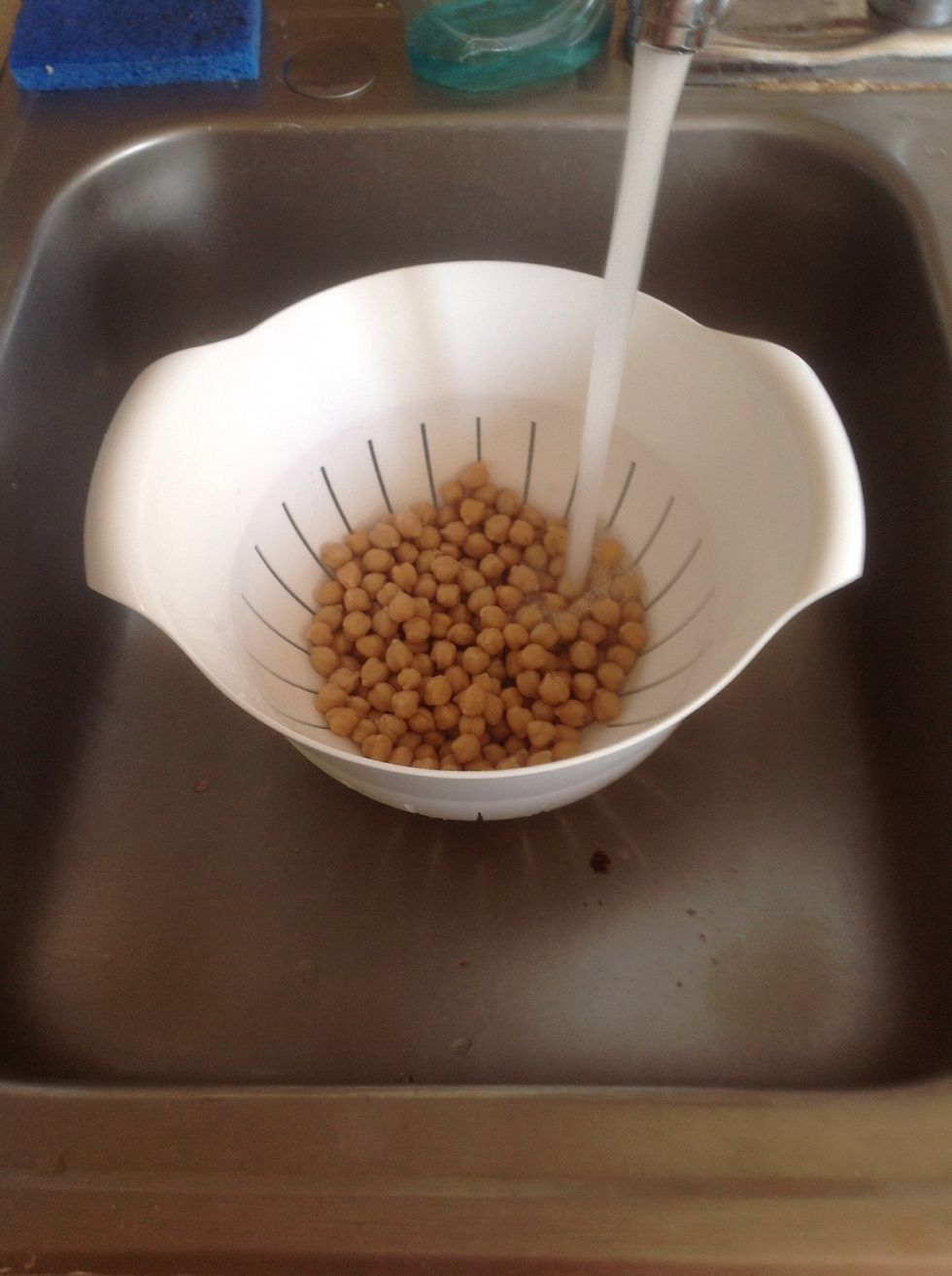 Open the chickpeas and drain and rinse.
For this, I prefer to peel my beans, but this is totally optional. I just feel that this extra step makes the hummus so much smoother. One you get in the grove, it will take no time at all.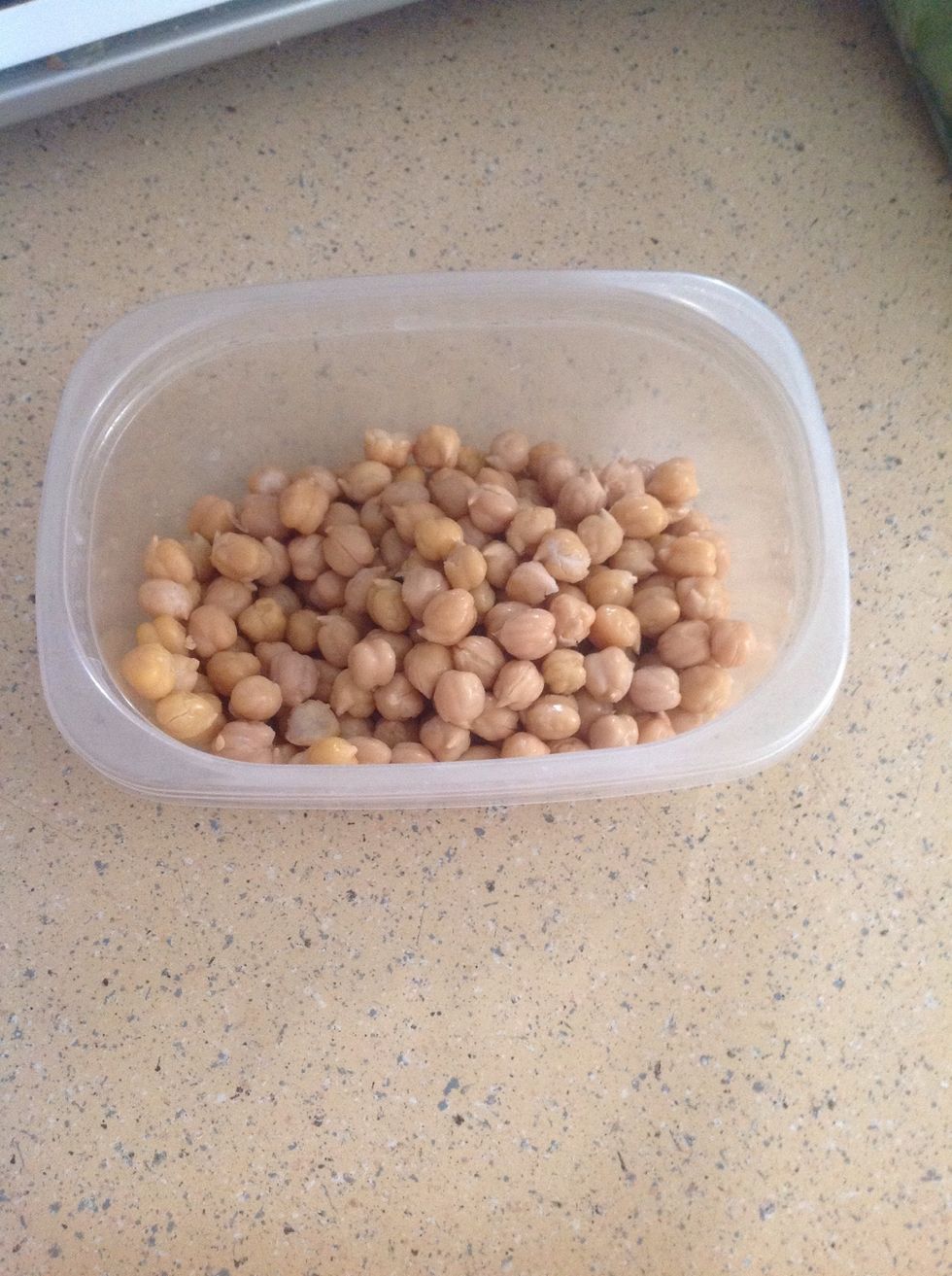 Here is all my chickpeas after I have peeled them. It only took me about 10 minutes to do the whole can.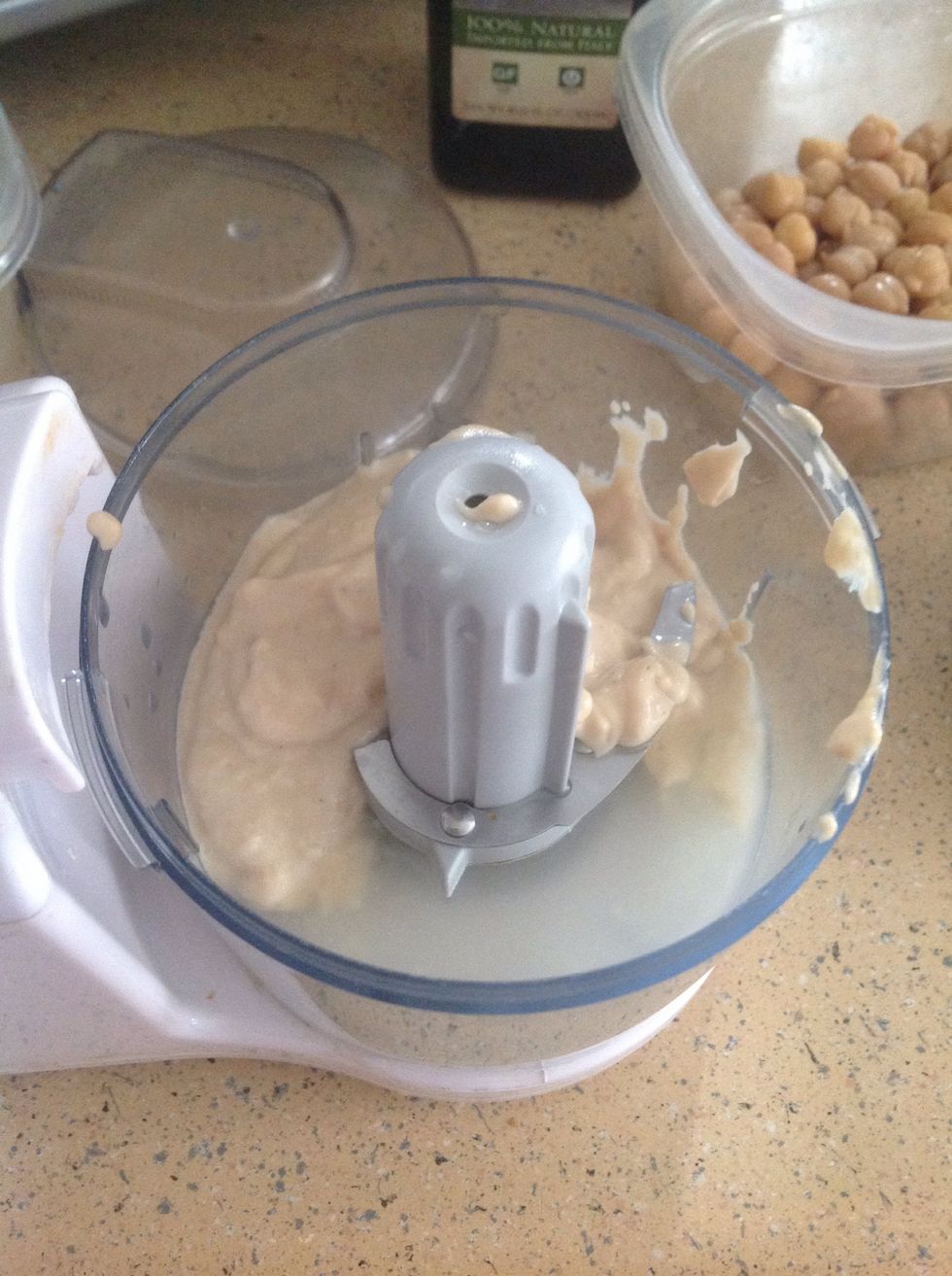 The first thing you want to do is blend the lemon juice and tahini. This step is essential to get a perfectly smooth and creamy hummus. It's all about the order that the ingredients are combined.
Blend until frothy and add the salt and garlic then blend again till it's all combined. It will pretty much look the same.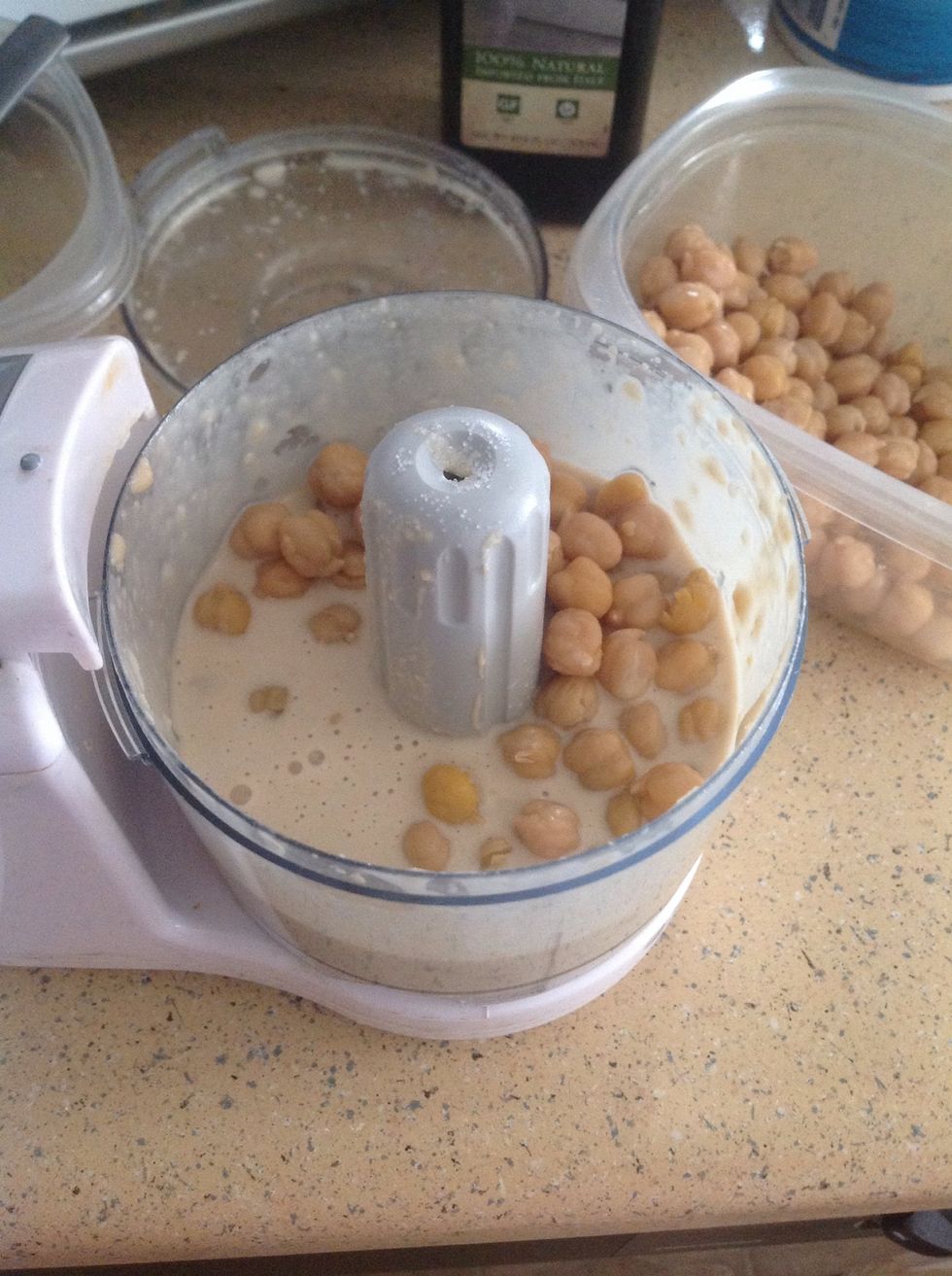 Start adding the chickpeas a third at a time until it's all combined.
Once it's all combined, start by adding a tablespoon of olive oil and blending again.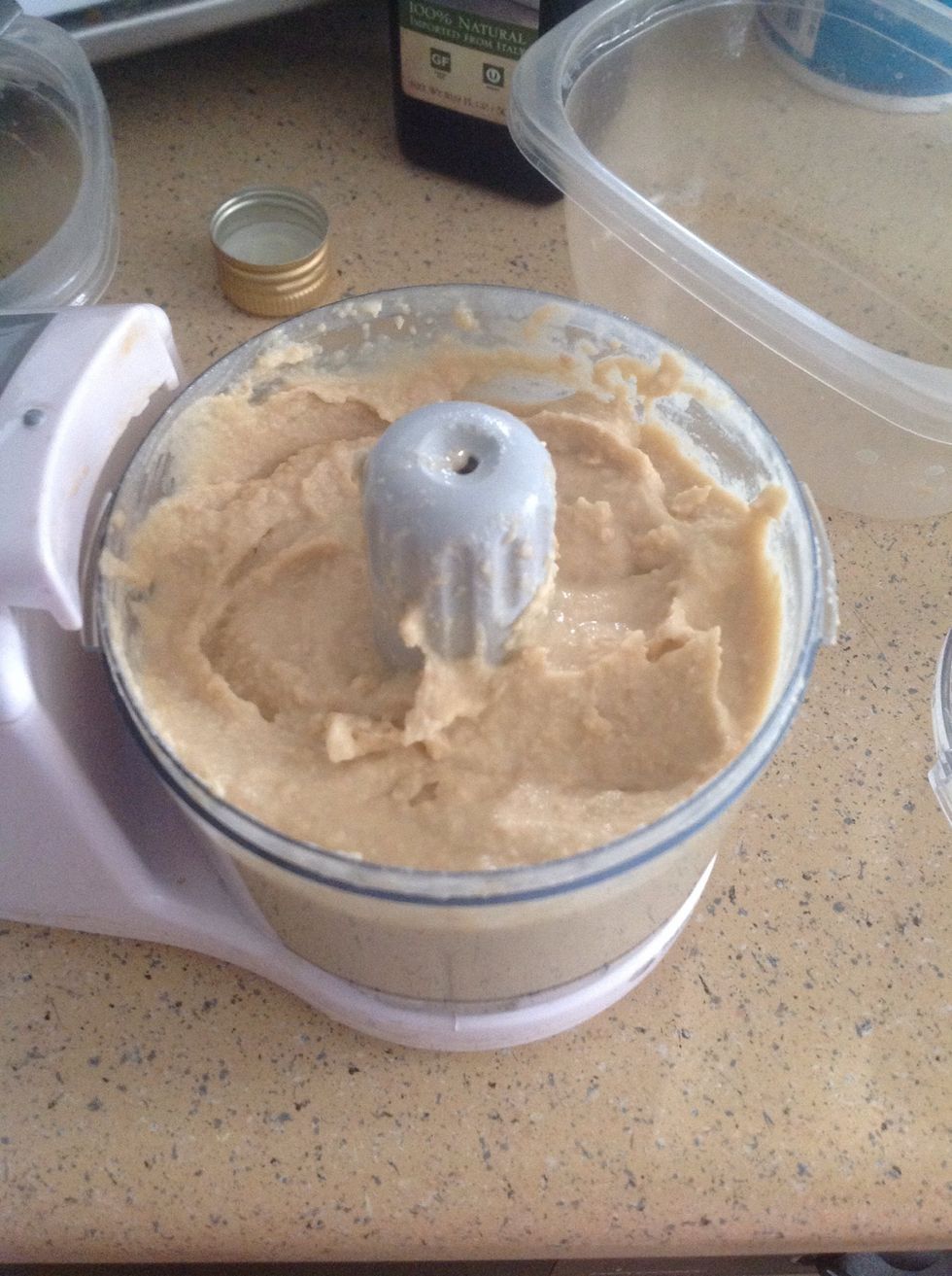 I found that one tablespoon was enough for me but feel free to add more to get the consistency you want.
Sorry for the blurry picture. I like to eat mine with these wasa crackers. They are so yummy together!!
If serving for a party, or you just want it to look nice, you can garnish it with a drizzle of olive oil, some cumin, paprika, or any other spice.
Another really yummy thing to do is replace the chickpeas with white beans (you don't have to worry about peeling these) and adding some chopped fresh rosemary.
I hope you guys love this recipe as much as I do :) thanks for looking!
1.0 Can chickpeas (garbanzo beans)
1/4c Tahini
Juice of 1 lemon
2.0 Cloves garlic
1/2tsp Salt
1.0Tbsp Olive oil