These delightful little poppers are a hit at my family's gatherings. They disappear as fast as my aunt Ruthie makes them so I decided to make my own! I hope you enjoy them.
10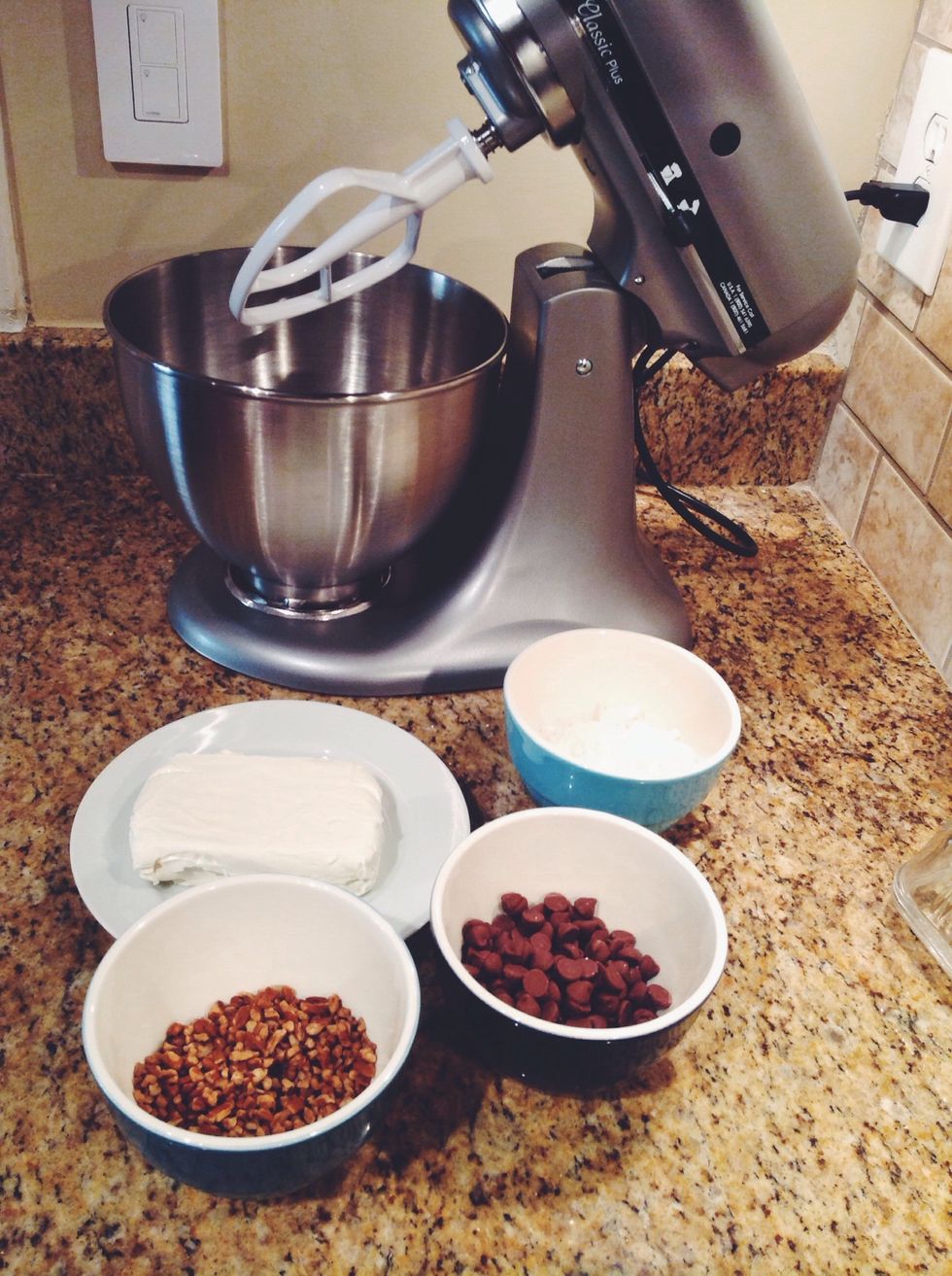 These ingredients combined, make for one joyous gastronomic occasion!
Preheat the oven to 325 degrees. Cut your cream cheese into cubes. Allow it to sit for about 10 minutes while you prep your other ingredients.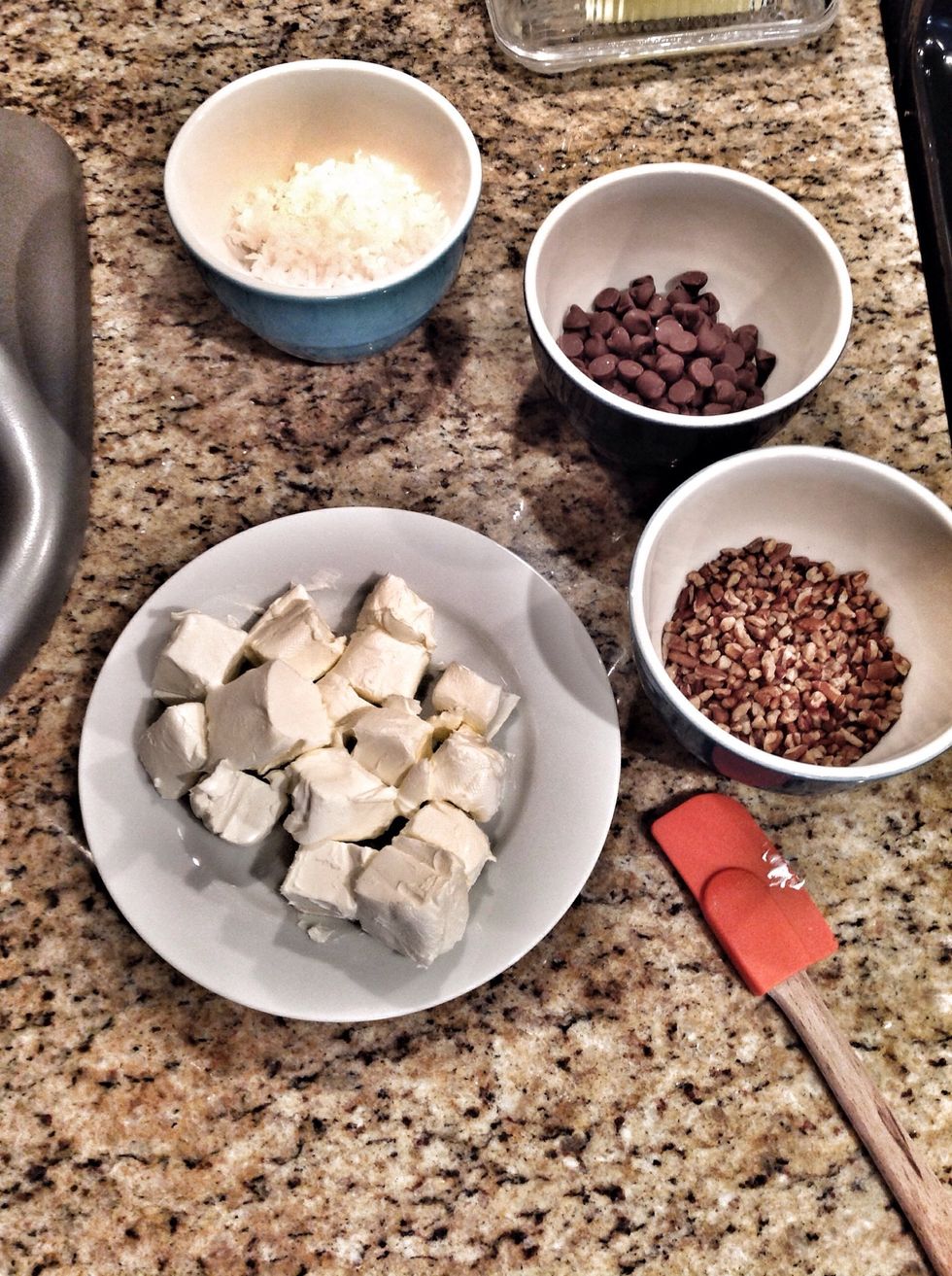 Melt butter for about 10 seconds in a small bowl or dish, then add the cubed cream cheese, melted butter (save a little for pastry brushing), and sugar to a bowl for mixing. Mix well until creamy.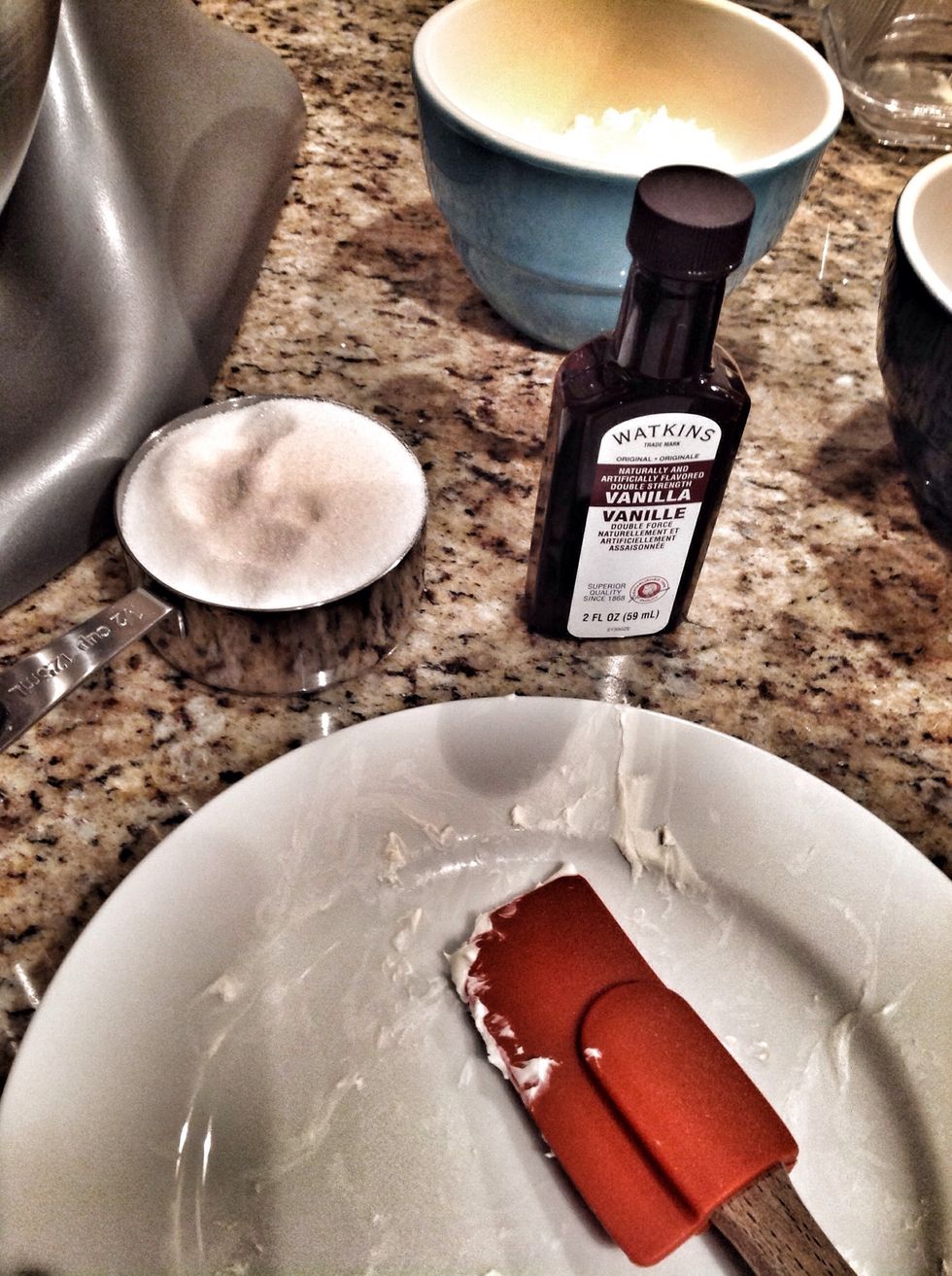 I love using Watkins vanilla extract if, I'm not using real vanilla beans... I'm just saying! :)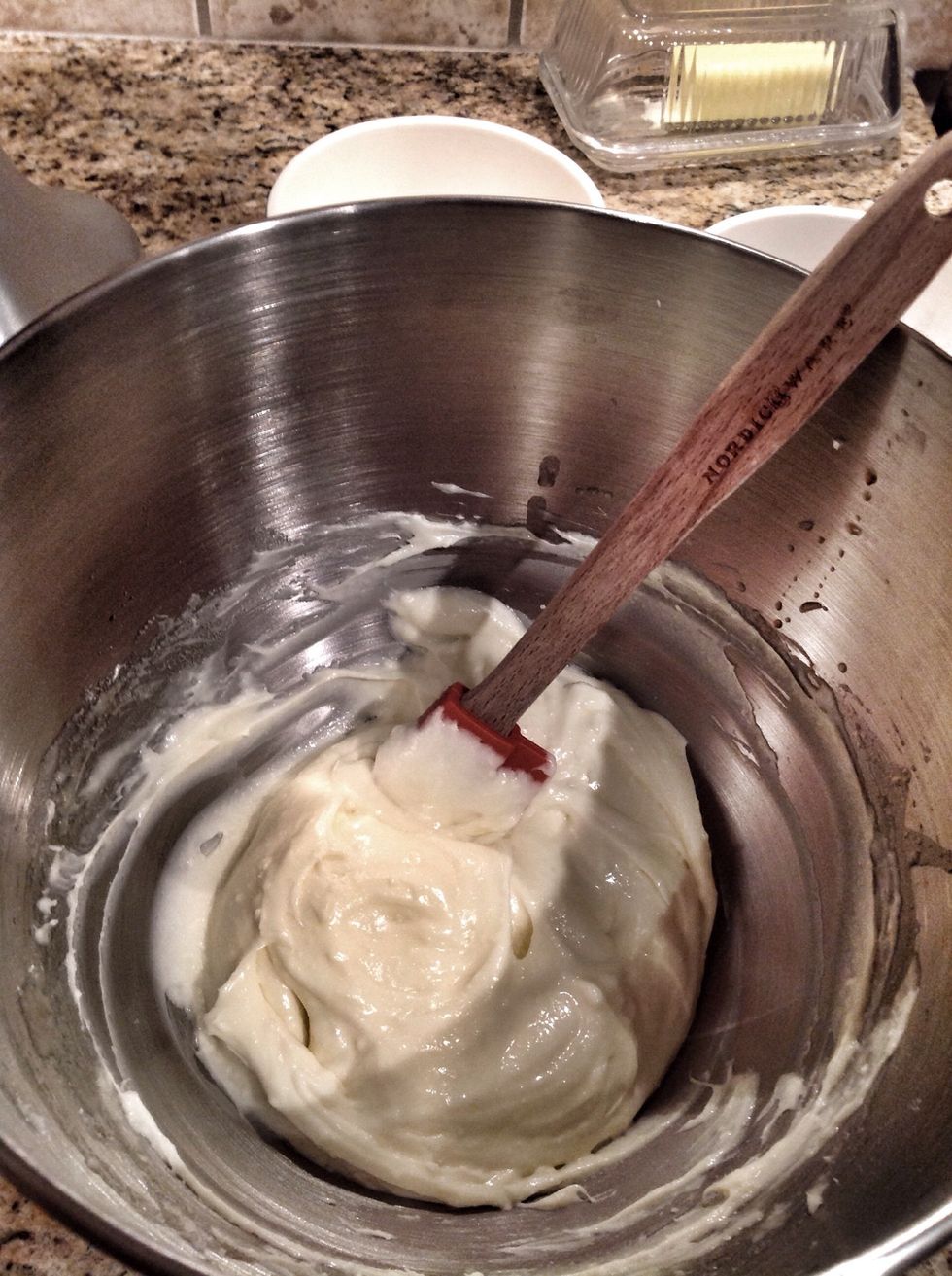 After you've mixed the cream cheese mixture it should be nice and creamy. Allow it to sit while you prep the pastry, so the vanilla can really infuse into it.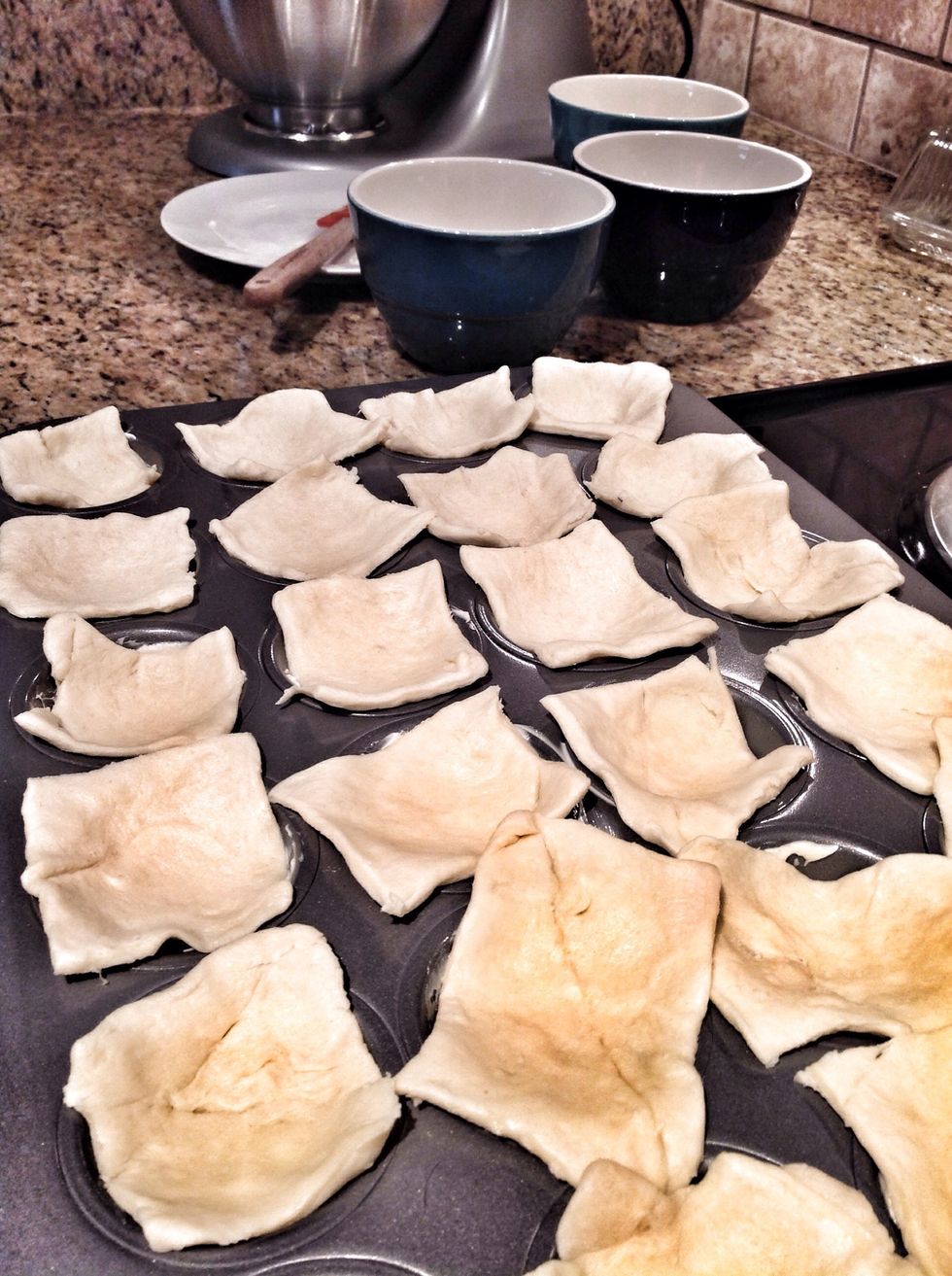 Butter cupcake pan. Open the crescents, flatten them slightly, then cut into squares. Place them in the cups. I made small squares for popper sized treats. Aunt Ruth's large one makes great hand pies!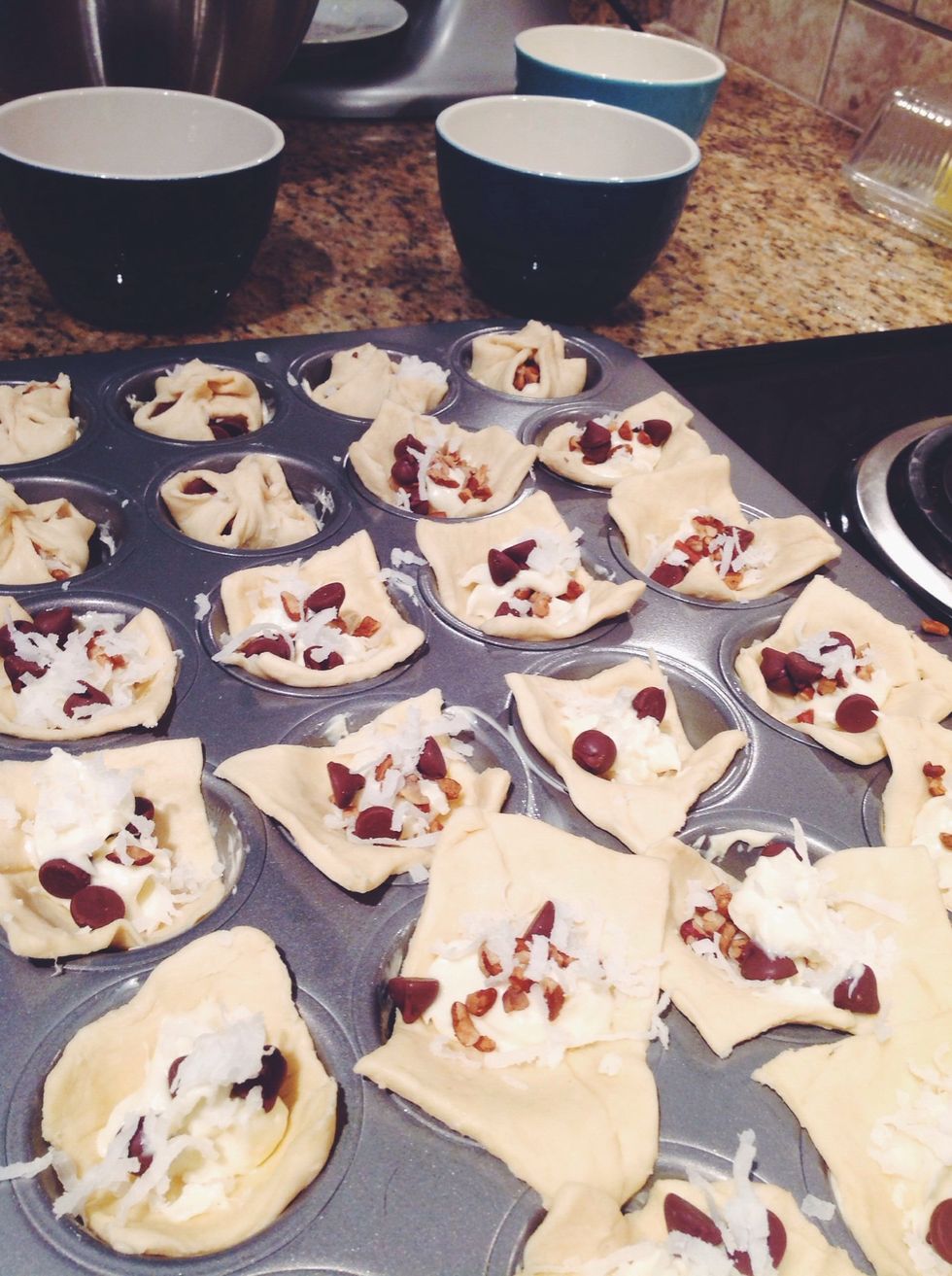 Then layer your pastry cuts with your cream cheese, then coconut, pecans, and chocolate chips. Have fun with it! 3 chips here, 5 pecans there... Don't fill them, leave room for sealing.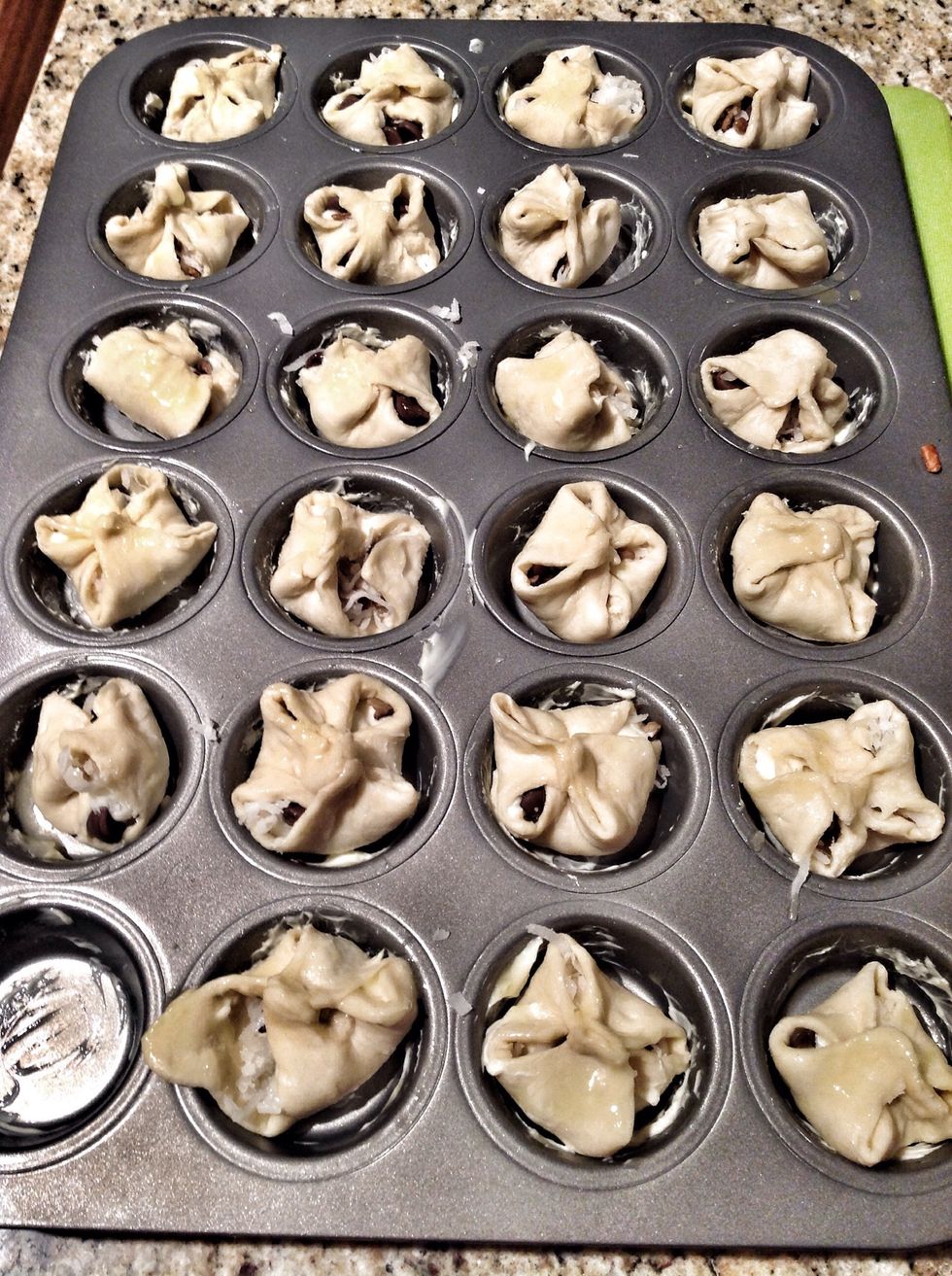 Fold the corners of your pastry cuts, over the mixture to prepare for baking. Brush the pastries with remaining melted butter.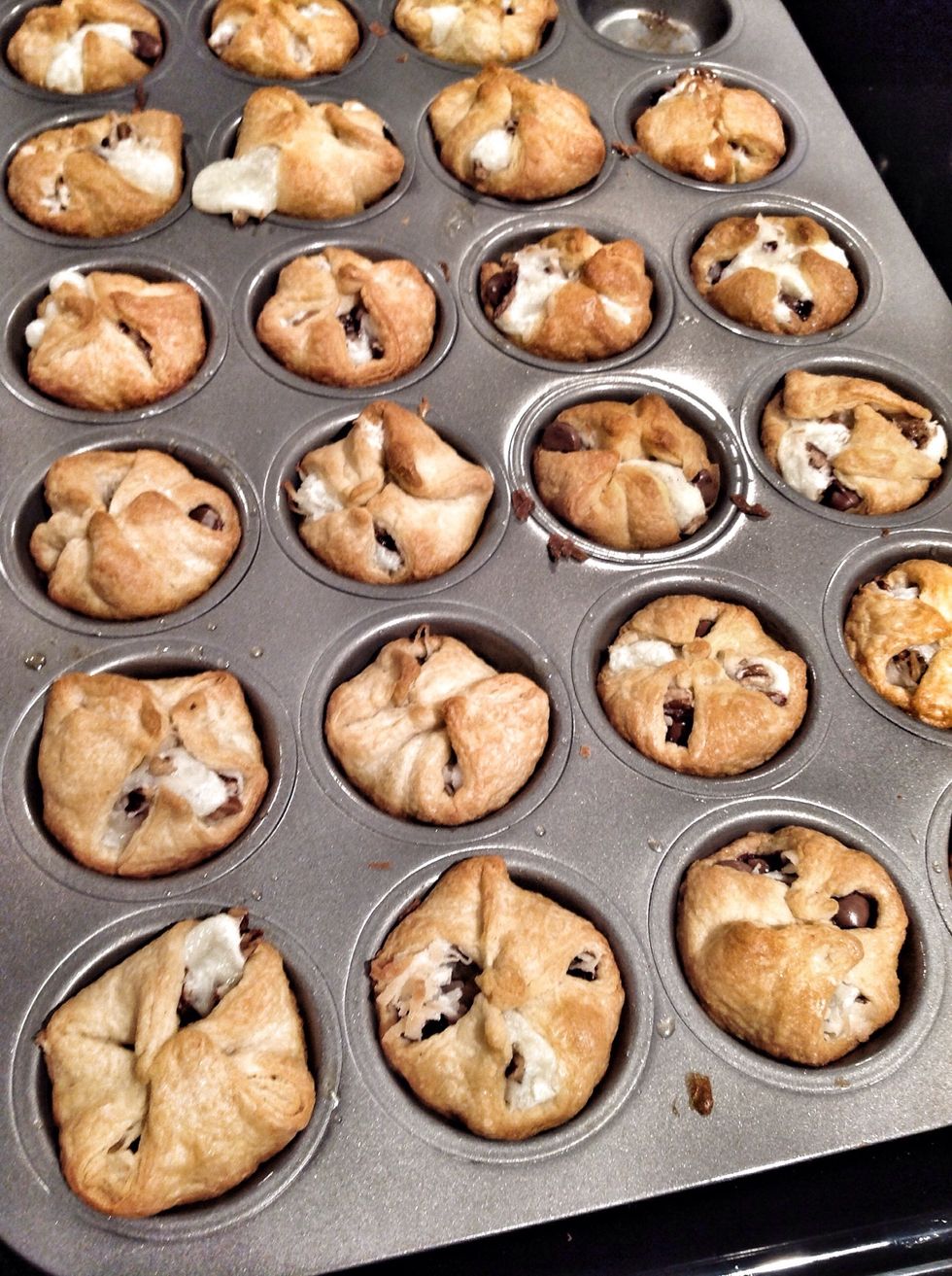 Bake for 17 minutes or until golden brown. Allow them to cool before taking a bite if you can help it!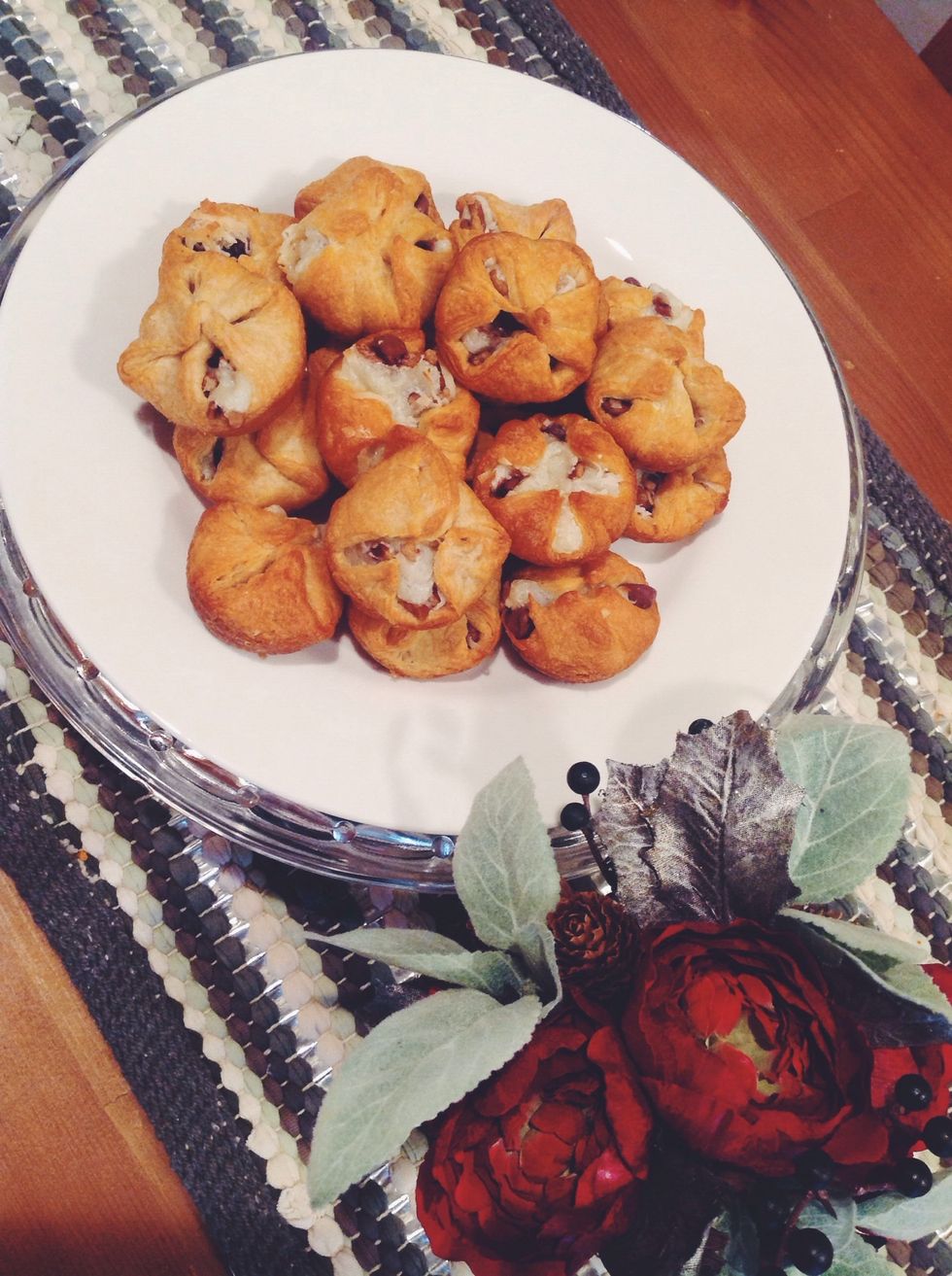 Place them on a plate and watch them disappear!
2.0 Cans of Pillsbury Crescent Rolls
8.0oz Philadelphia Cream Cheese
1/2c Pecans
1/2c Coconut Flakes
1/2c Nestlé Tollhouse chocolate chips
1/2c Butter
1/2c Fine Sugar
1.0tsp Vanilla extract