How to make rustic chicken with cipollini onions + prunes
Make Rustic Chicken With Cipollini Onions + Prunes
26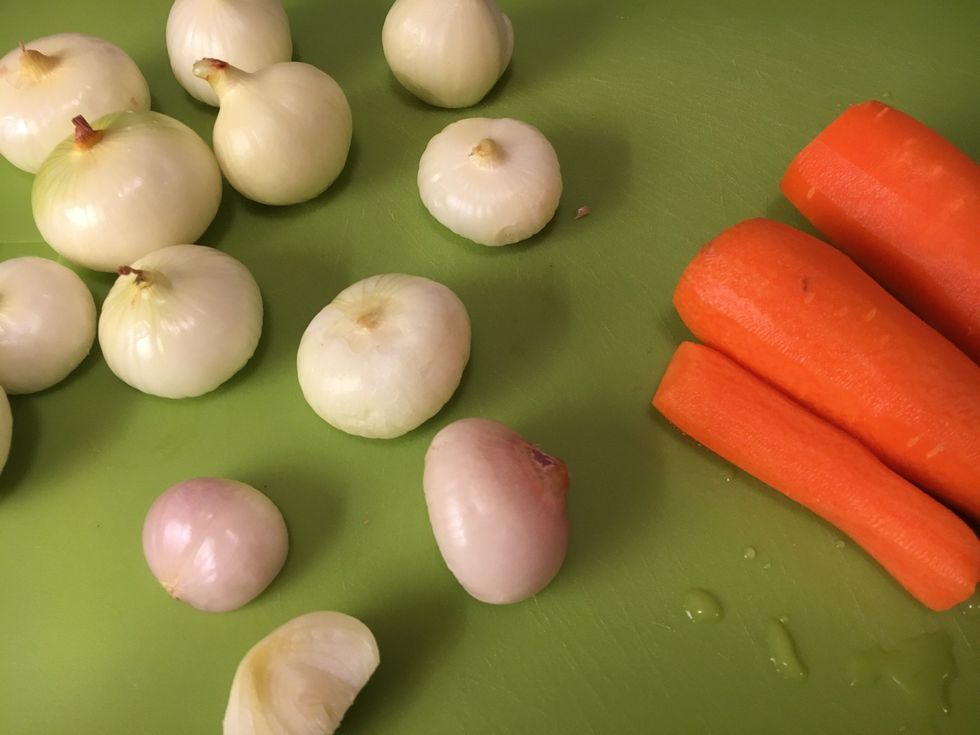 Peel the cipollini onions and the carrots.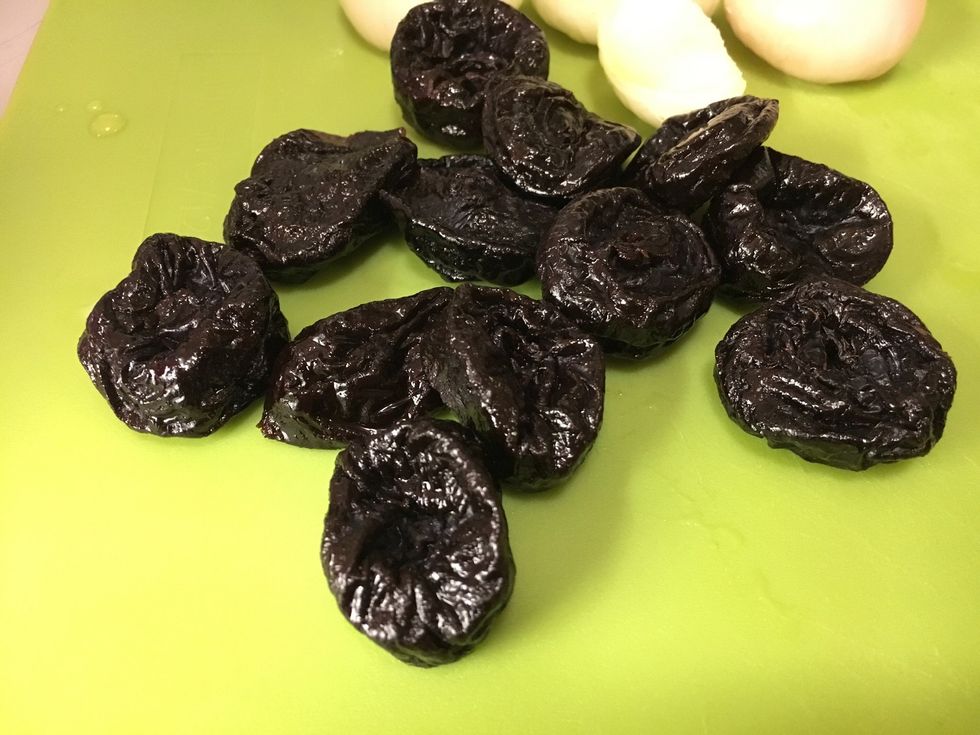 Cut the prunes in halves.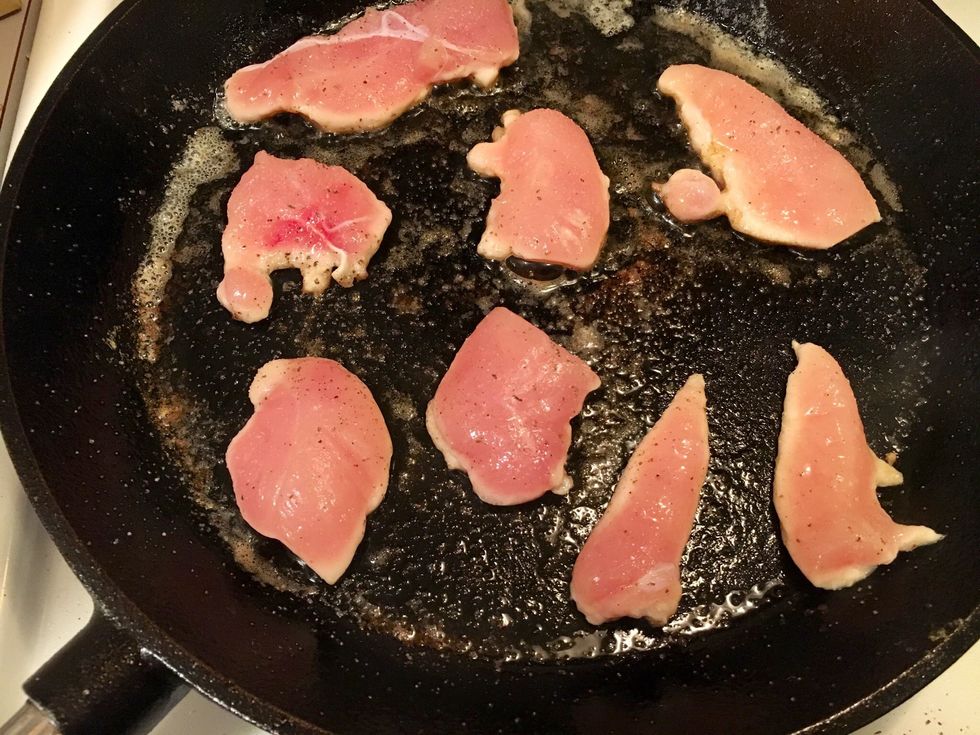 Cut the chicken, season with salt & pepper. Fry in a mix of oil and butter. Then move the chicken to a pot.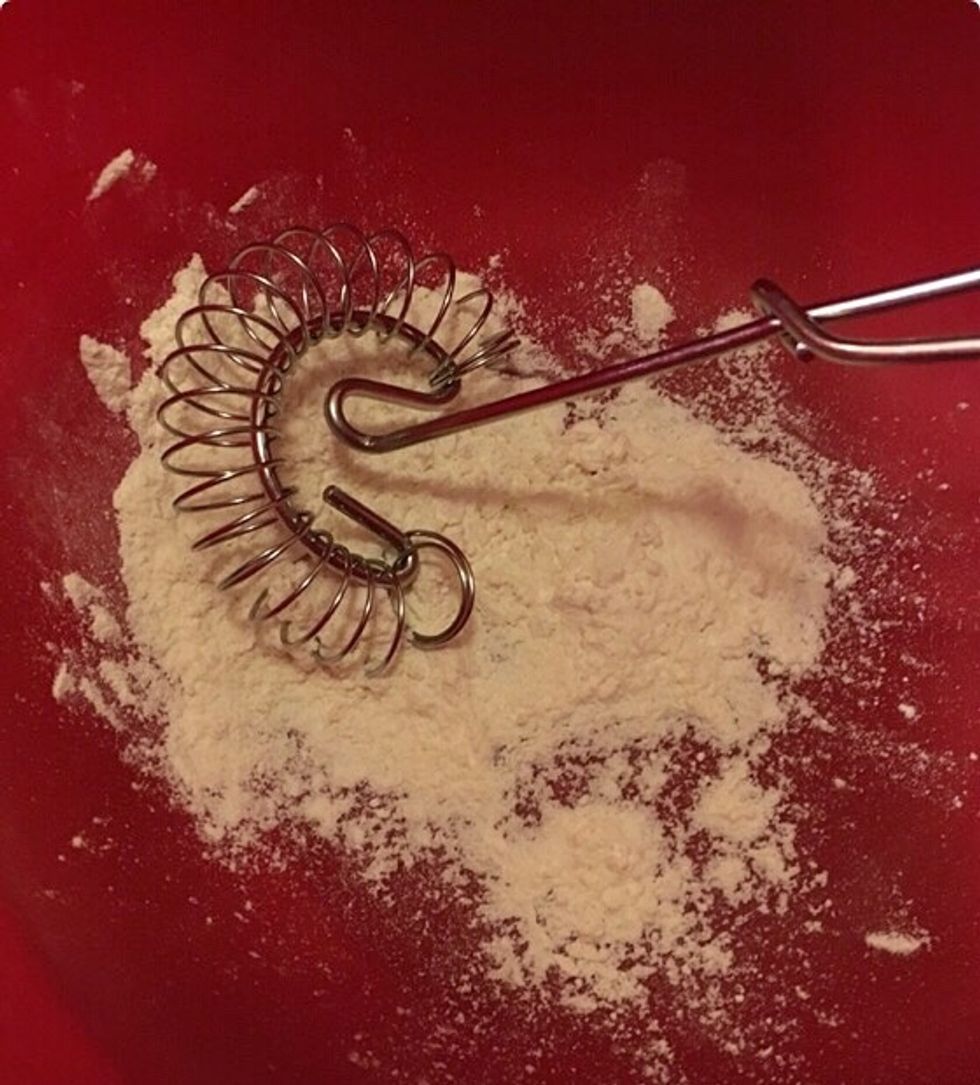 Prep the sauce base. In a bowl mix wheat flour with water, wine and cream.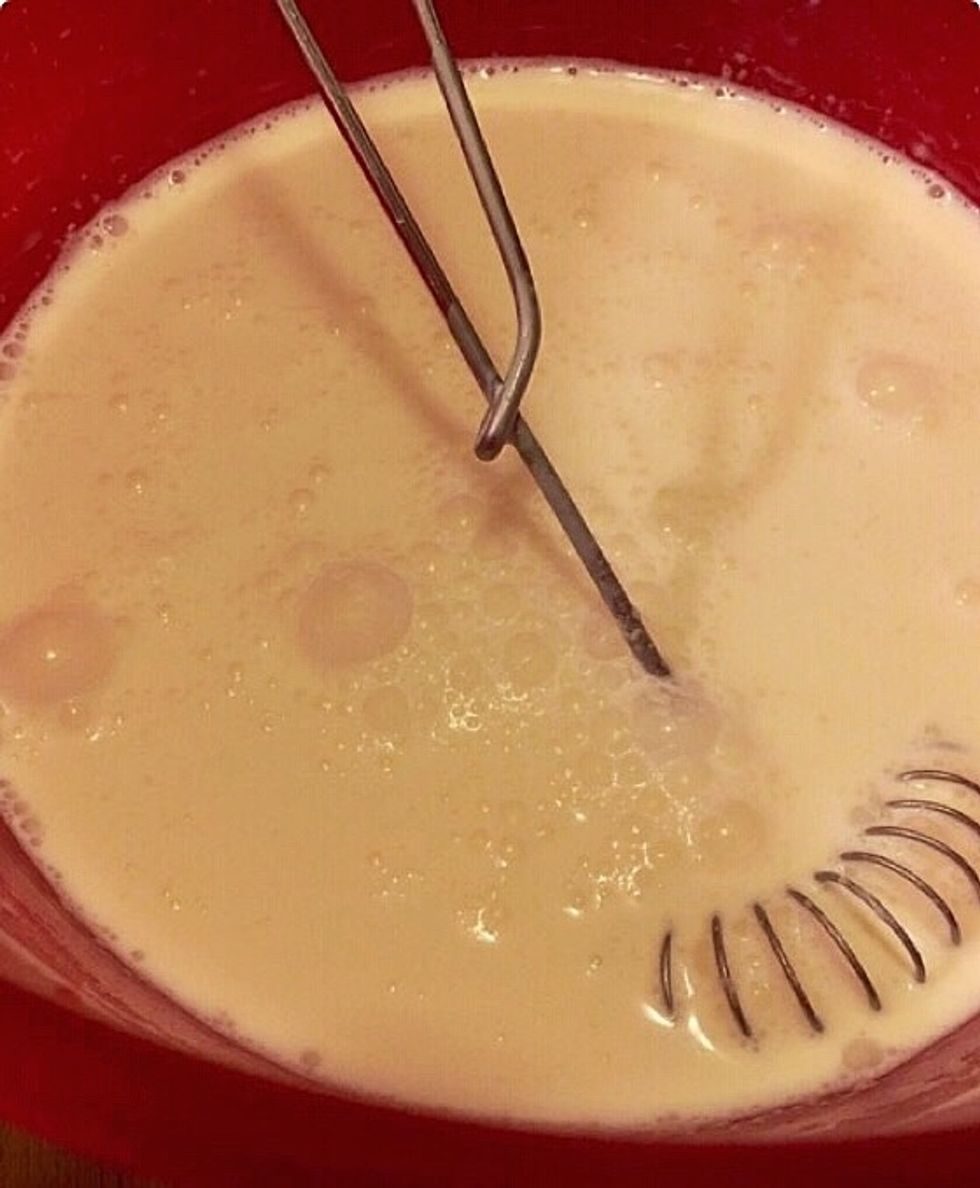 Like so.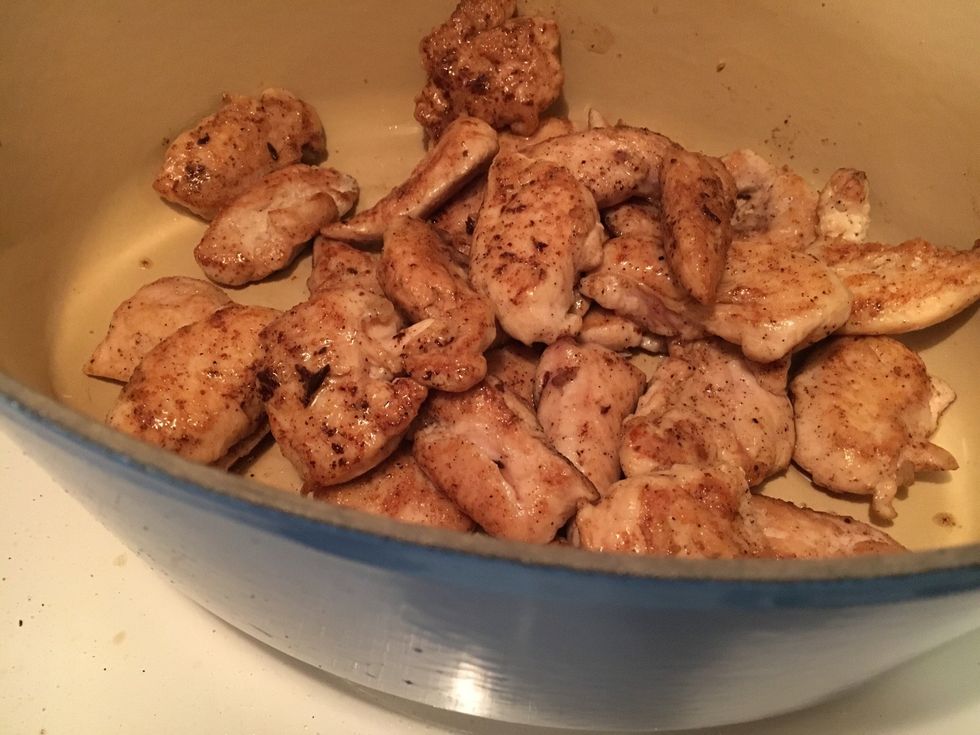 Here we have the chicken.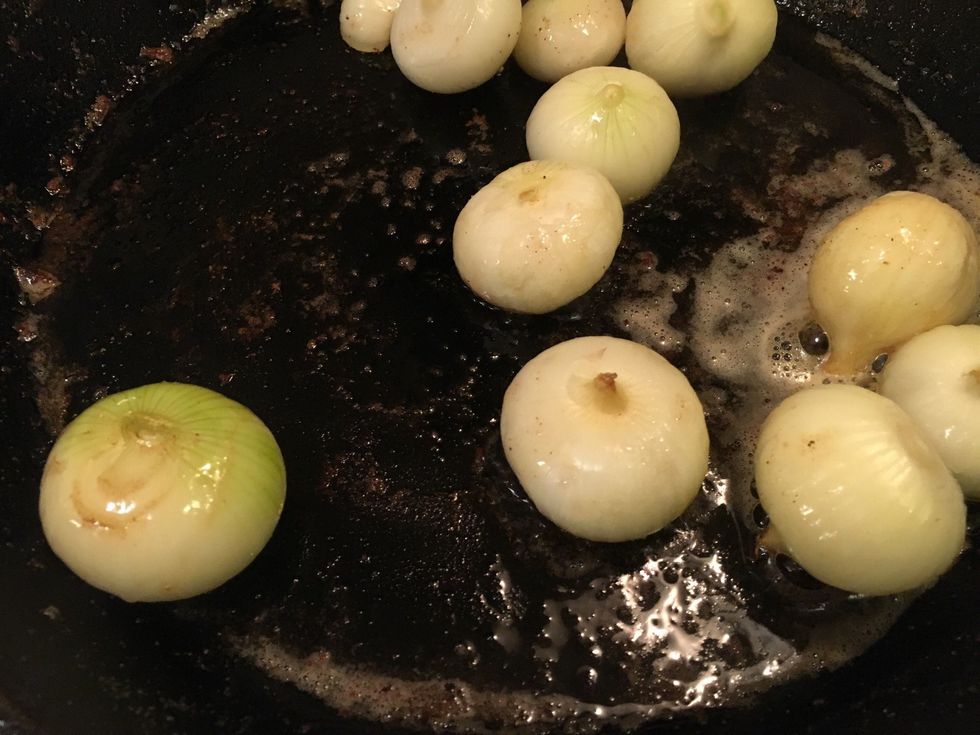 Now brown the cipollini onions. There's no need to clean the skillet inbetween.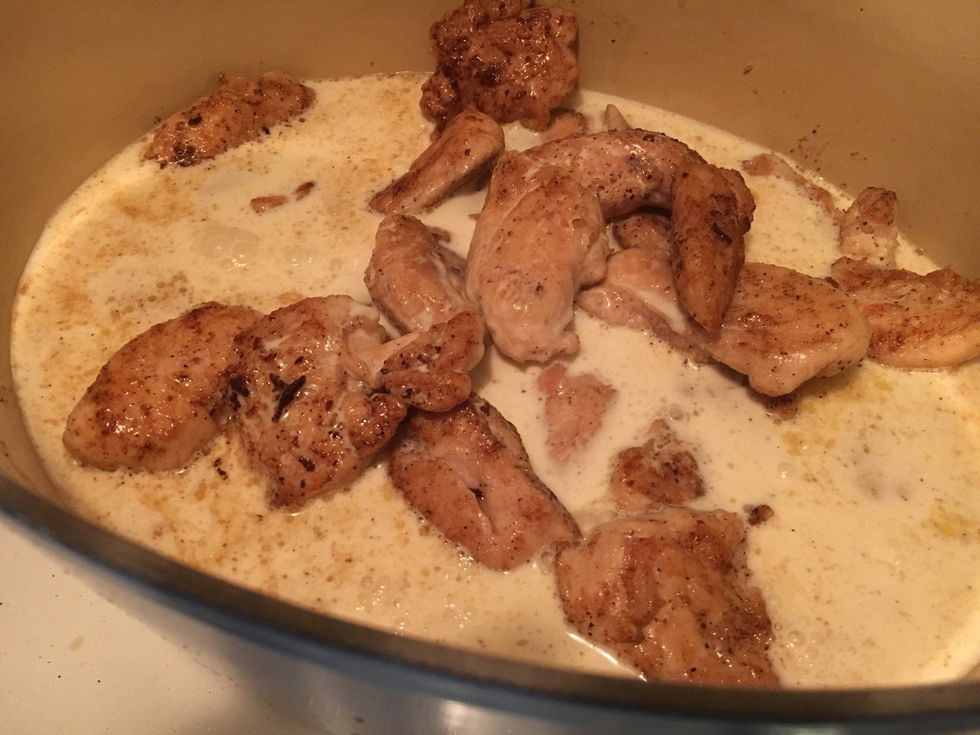 Pour the sauce base in the pot with the chicken.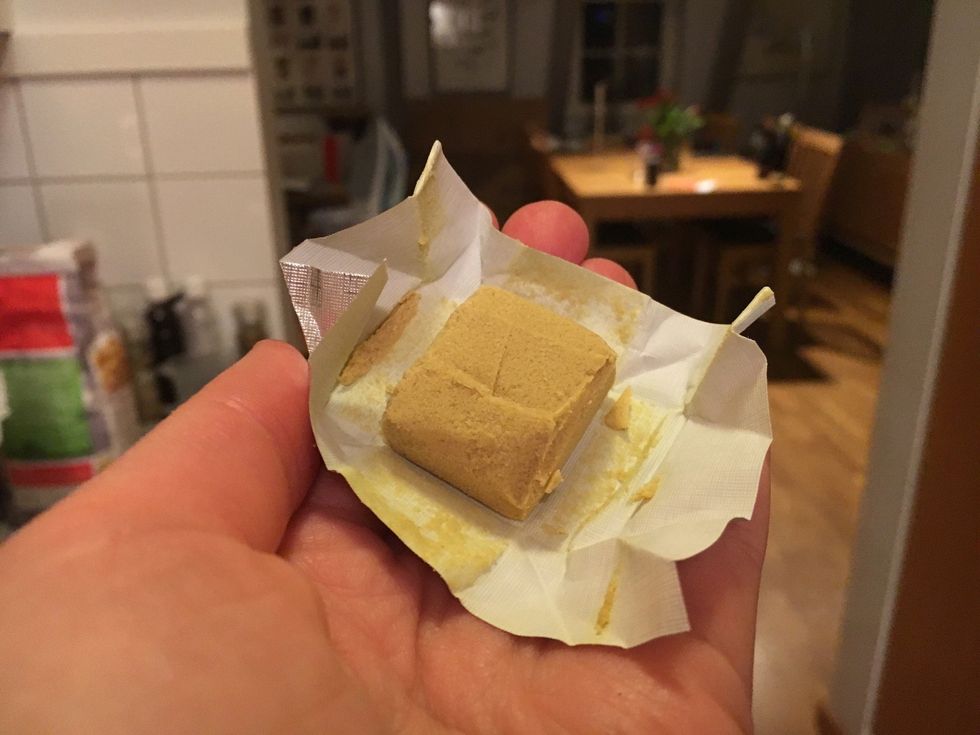 Here we add the stock cube.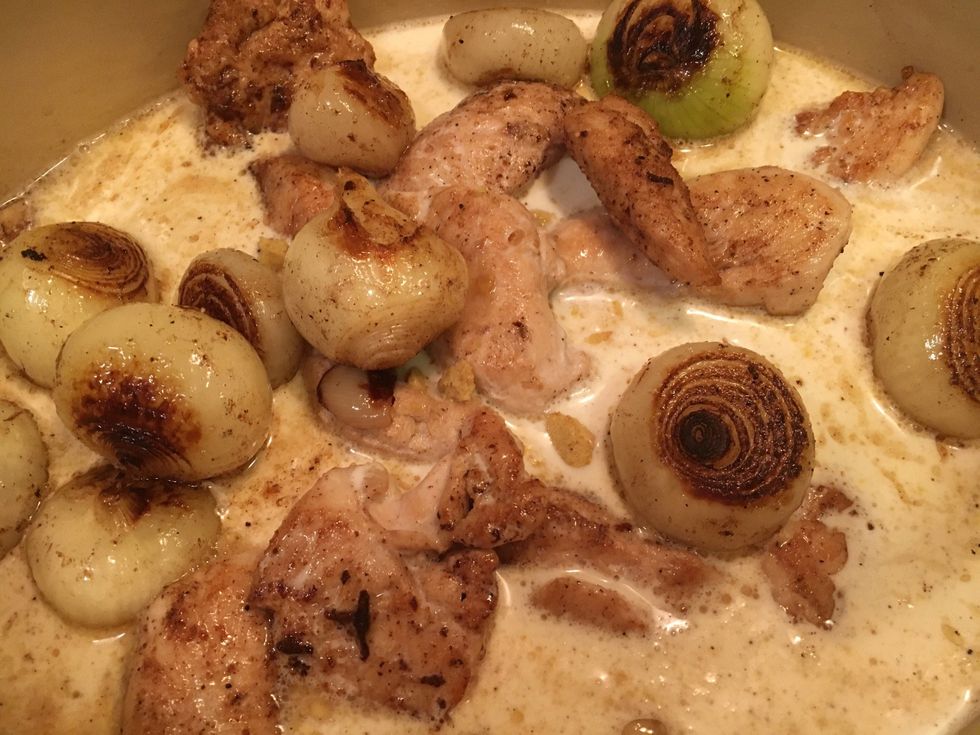 Add onions.
Add thyme and, if needed, coloring soy. Boil for 5 min. (use a lid).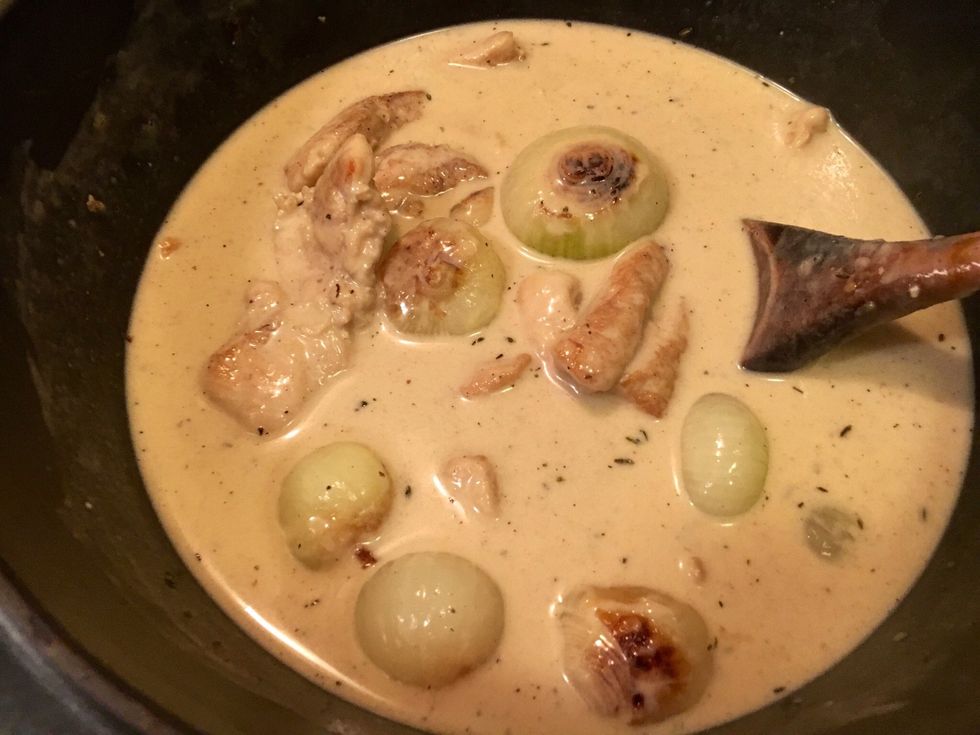 When 5 min. have passed..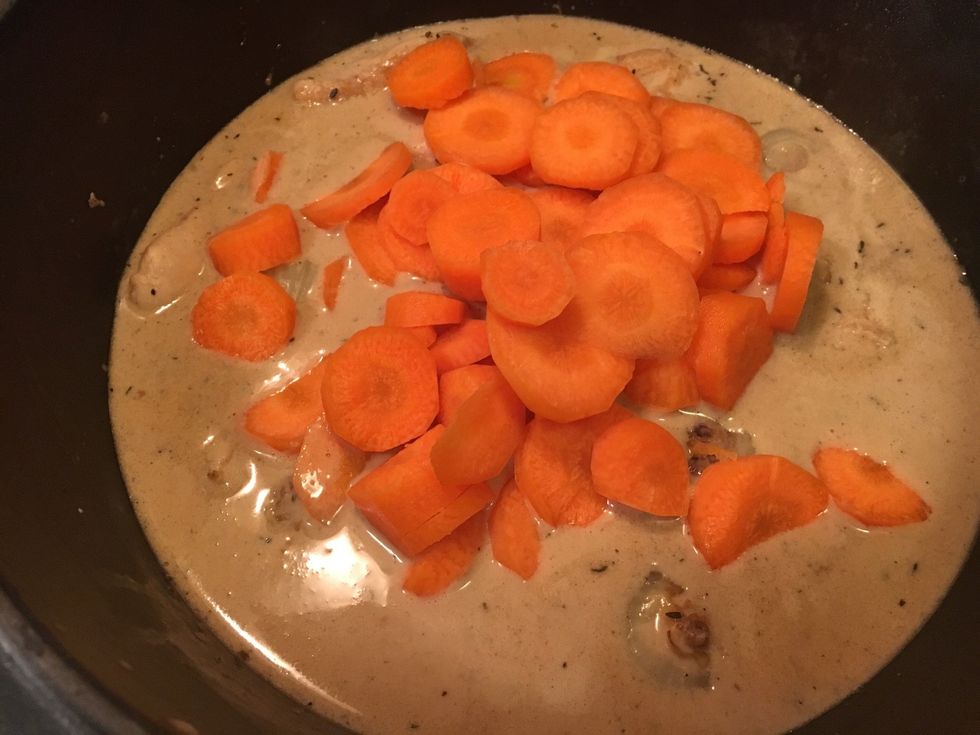 ..add sliced carrots...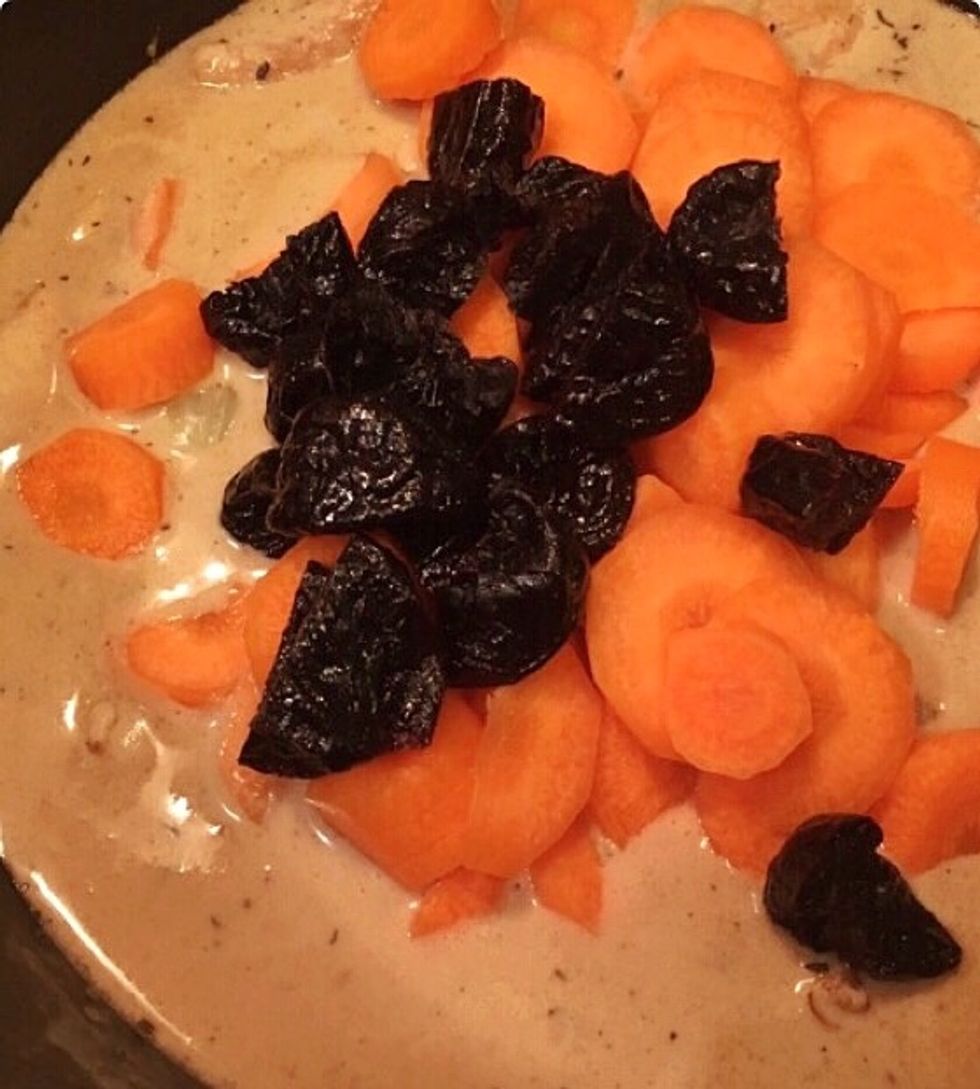 ..and prunes.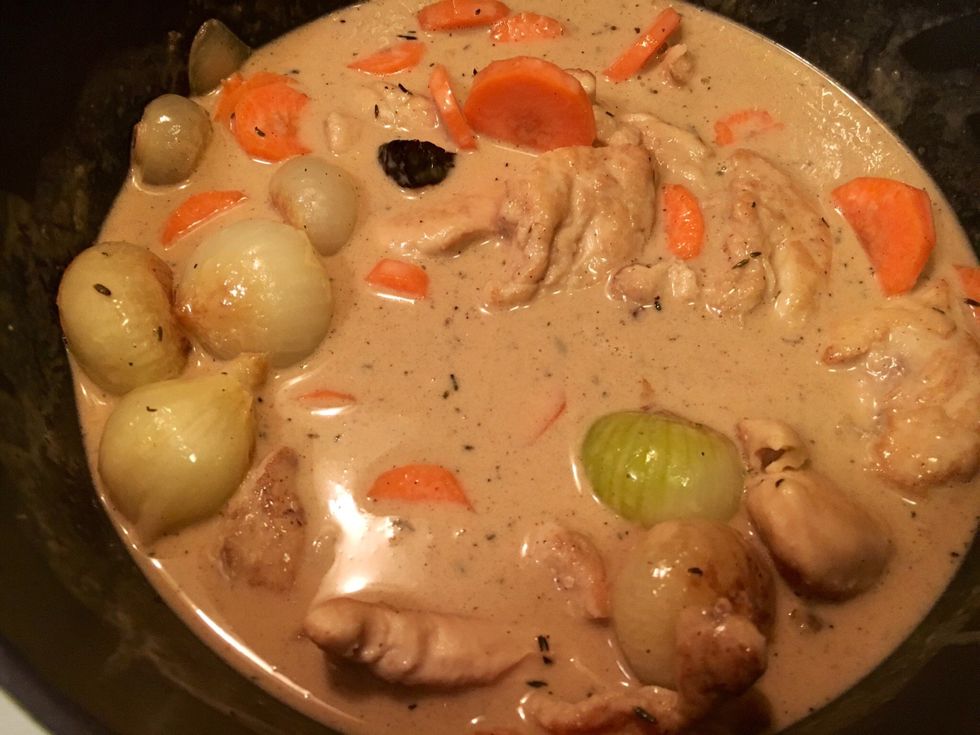 Boil another 5 min.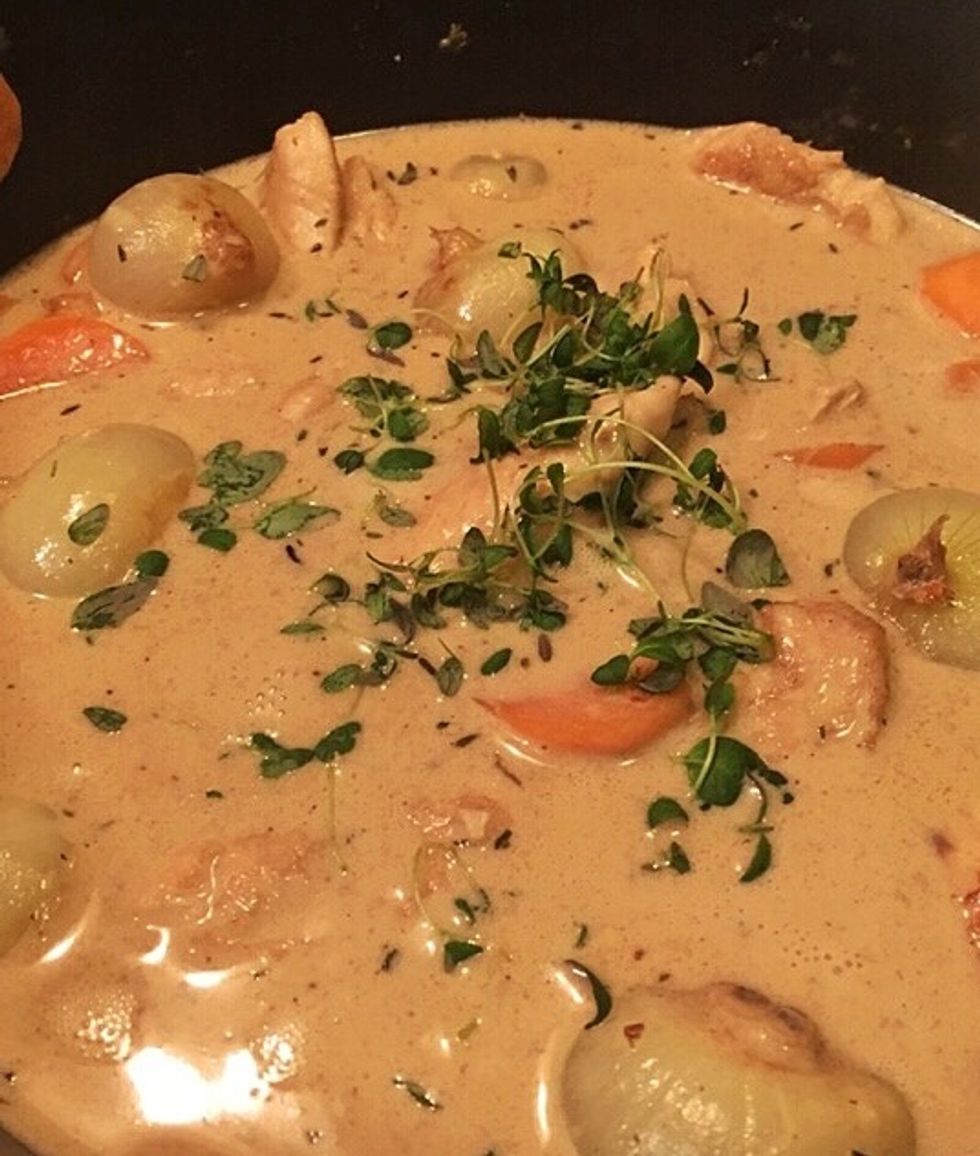 When time to serve add fresh thyme and the nuts.
Serve with your favorite potatoes and a salad.
500.0g Chicken
250.0g Cipollini onions
2.0 Carrots
1.0tsp Salt
1.0pch Black pepper
Butter/oil (not olive oil)
1.0Tbsp Wheat flour
100.0ml Water
100.0ml White wine
300.0ml Cream
1.0 Stock cube (chicken)
1.0tsp Thyme
1/3tsp Coloring soy
15.0tsp Prunes
Walnuts or pecans (a handful)
Fresh thyme
Karin Siöö
Lives in Sweden. Gets inspiration from trips, blogs & international students I meet at work.