My entire family LOVES this recipe. Chicken and dumplings has always been one of my favorite comfort foods! One of the things I like the most about this recipe is it makes my kitchen smell amazing.
12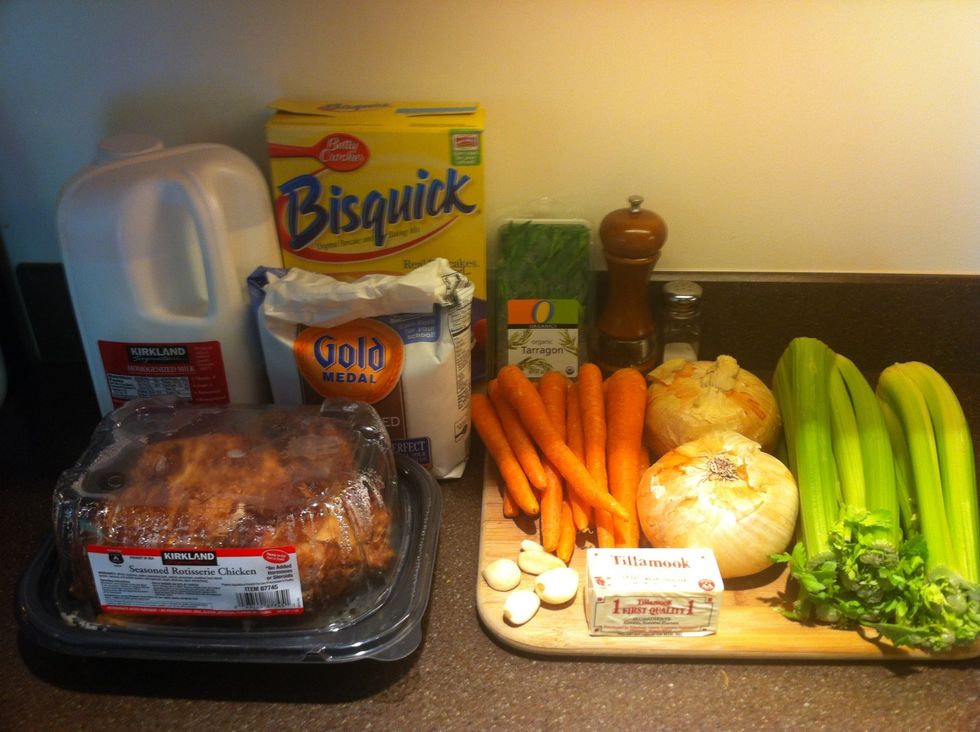 Gather ingredients: Chicken, carrots, onion, celery, garlic, butter, Bisquick, flour, milk, tarragon, salt and pepper.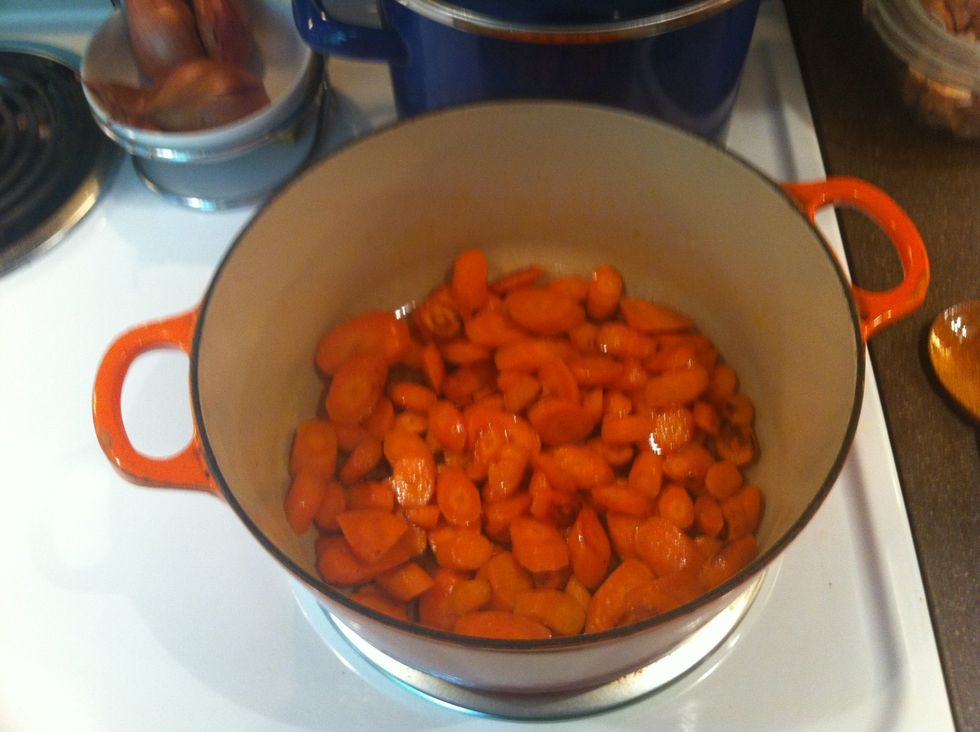 Brown the carrots in a little bit of butter over medium-high heat.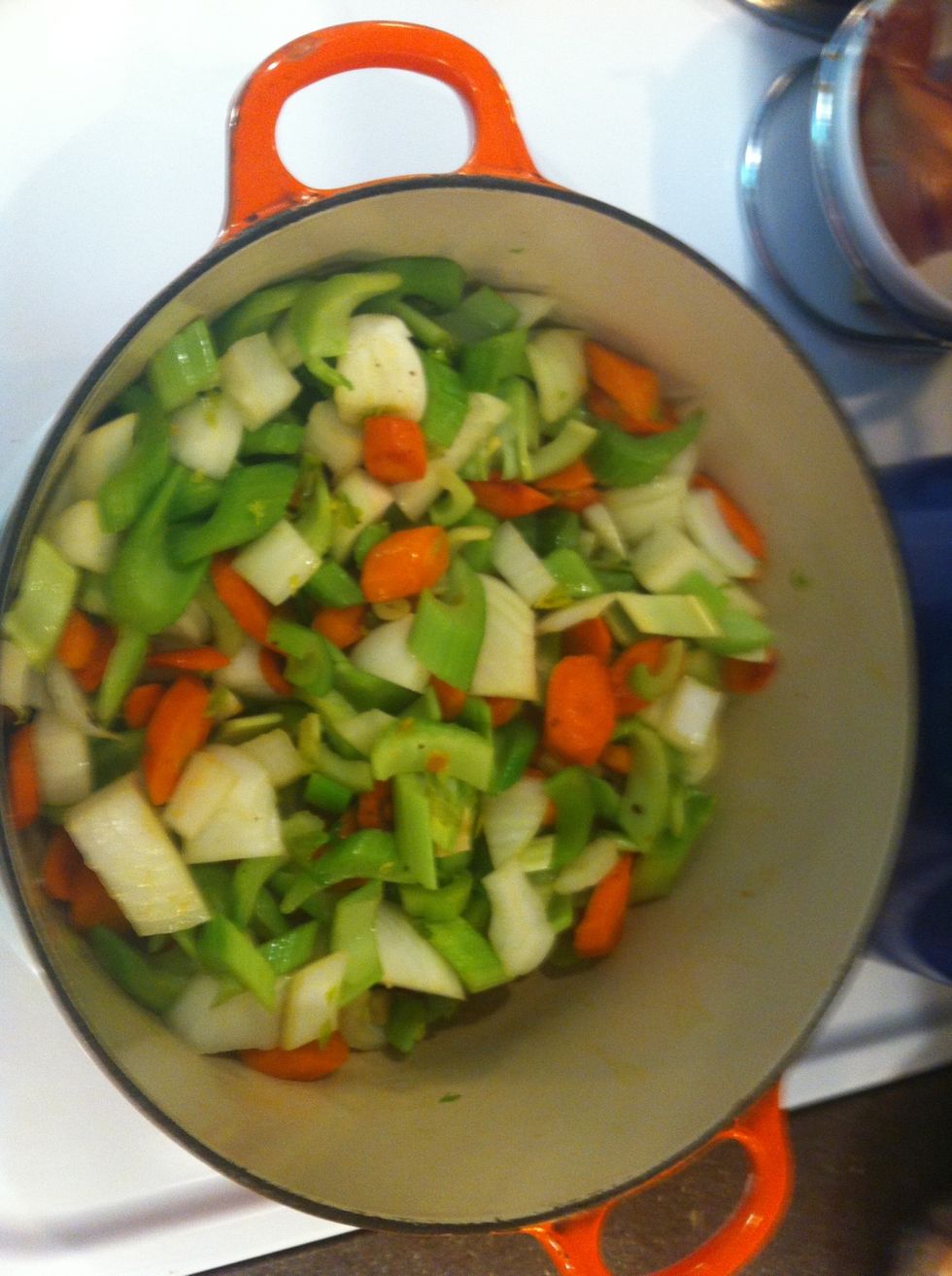 Add onion, celery, and garlic. Sauté for 10 minutes over medium-high heat.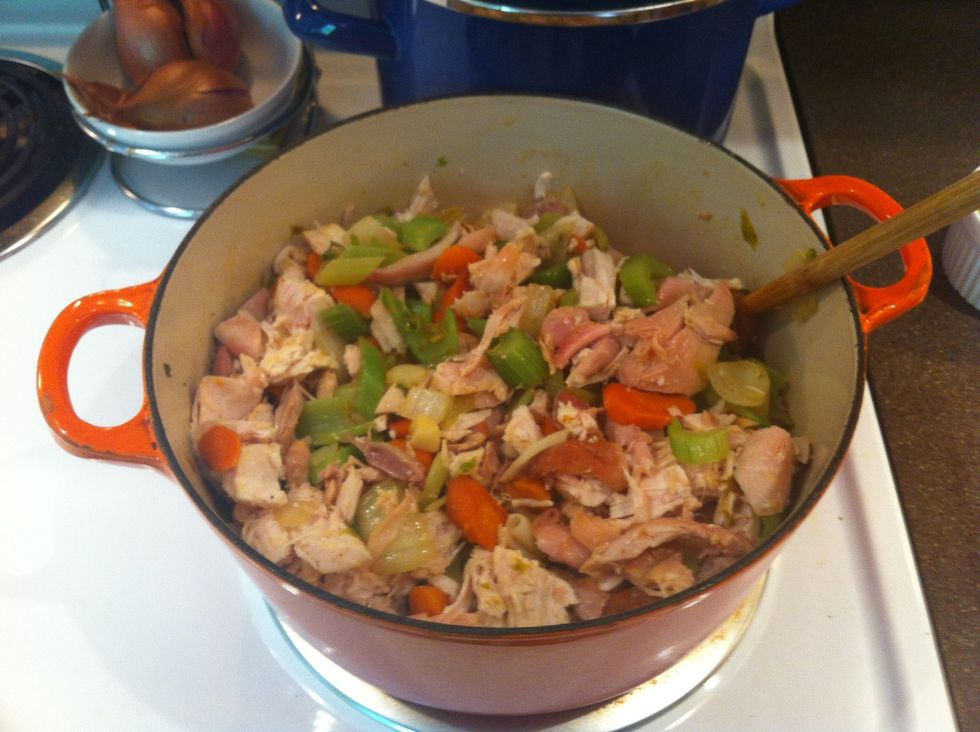 Break down your rotisserie chicken and add it to the veggies (I like to save the carcass to make homemade stock).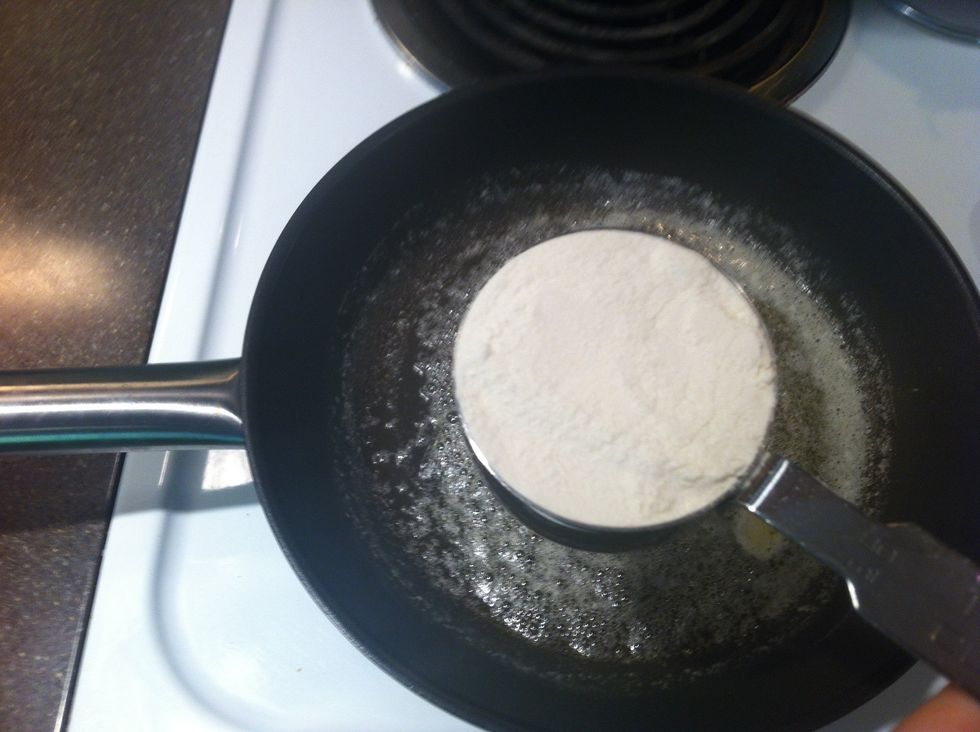 Make a roux. Add 1/3 cup flour to 1/2 stick of melted butter.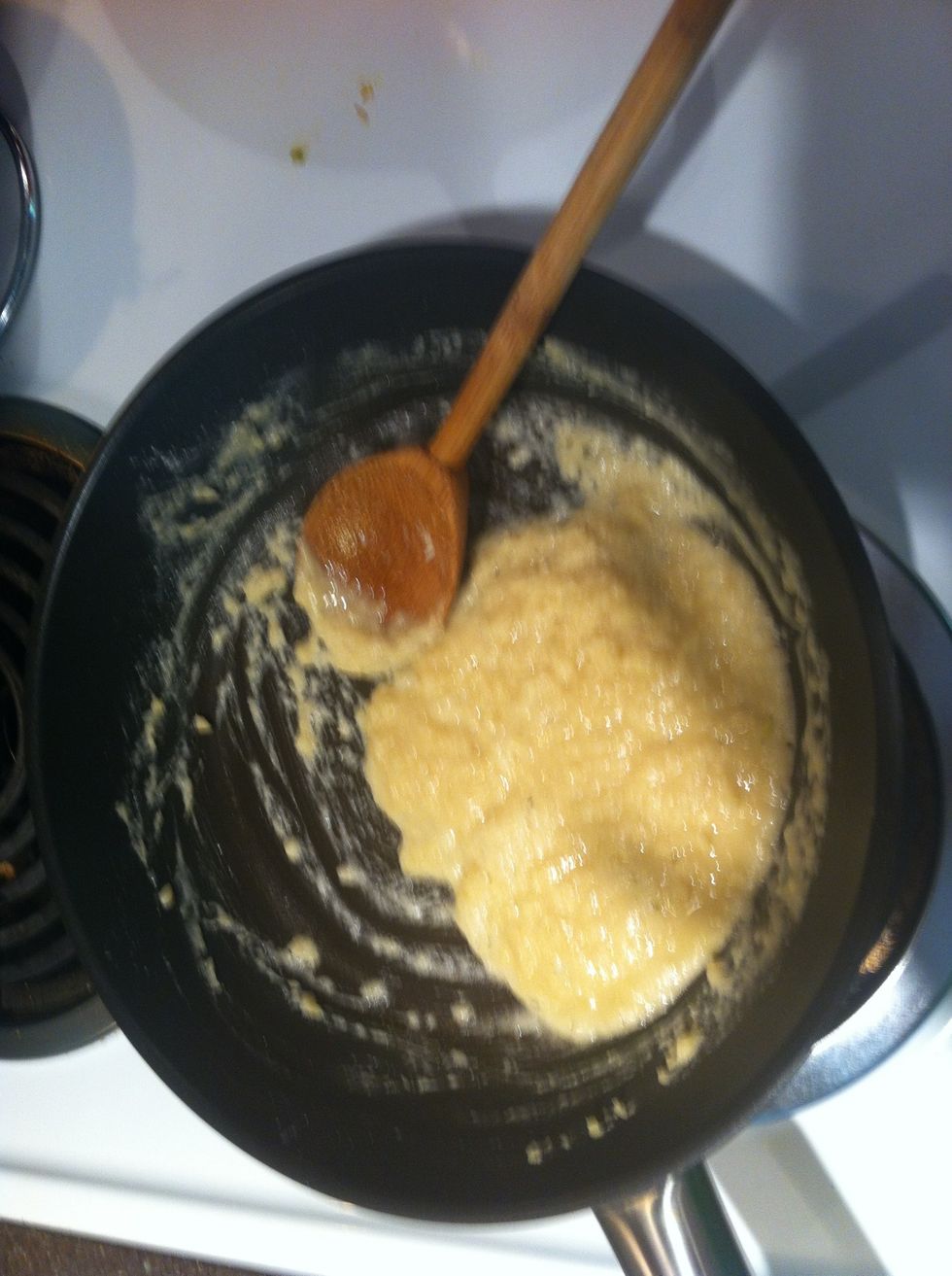 The roux is finished when it's golden brown. It only takes about 5 minutes over med-high heat. Stir into the chicken and vegetable mixture.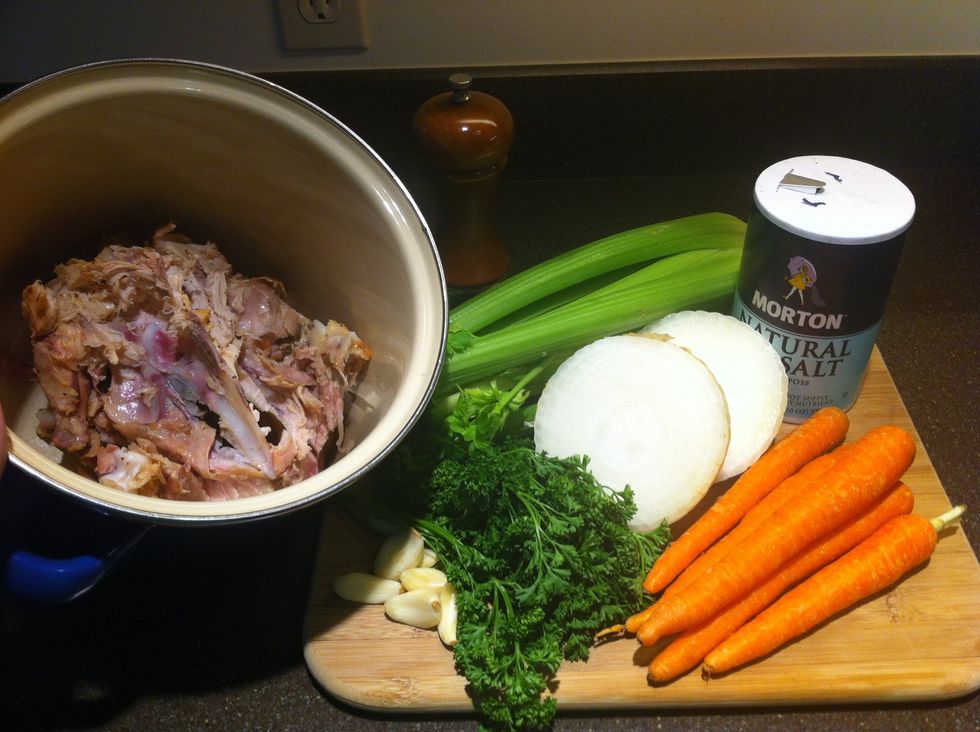 Cover your chicken, vegetable, and roux mixture with stock. I like to make my own stock (simmer carcass, garlic, parsley, onion, celery, carrot salt and pepper on low for 2-3 hours). So much flavor!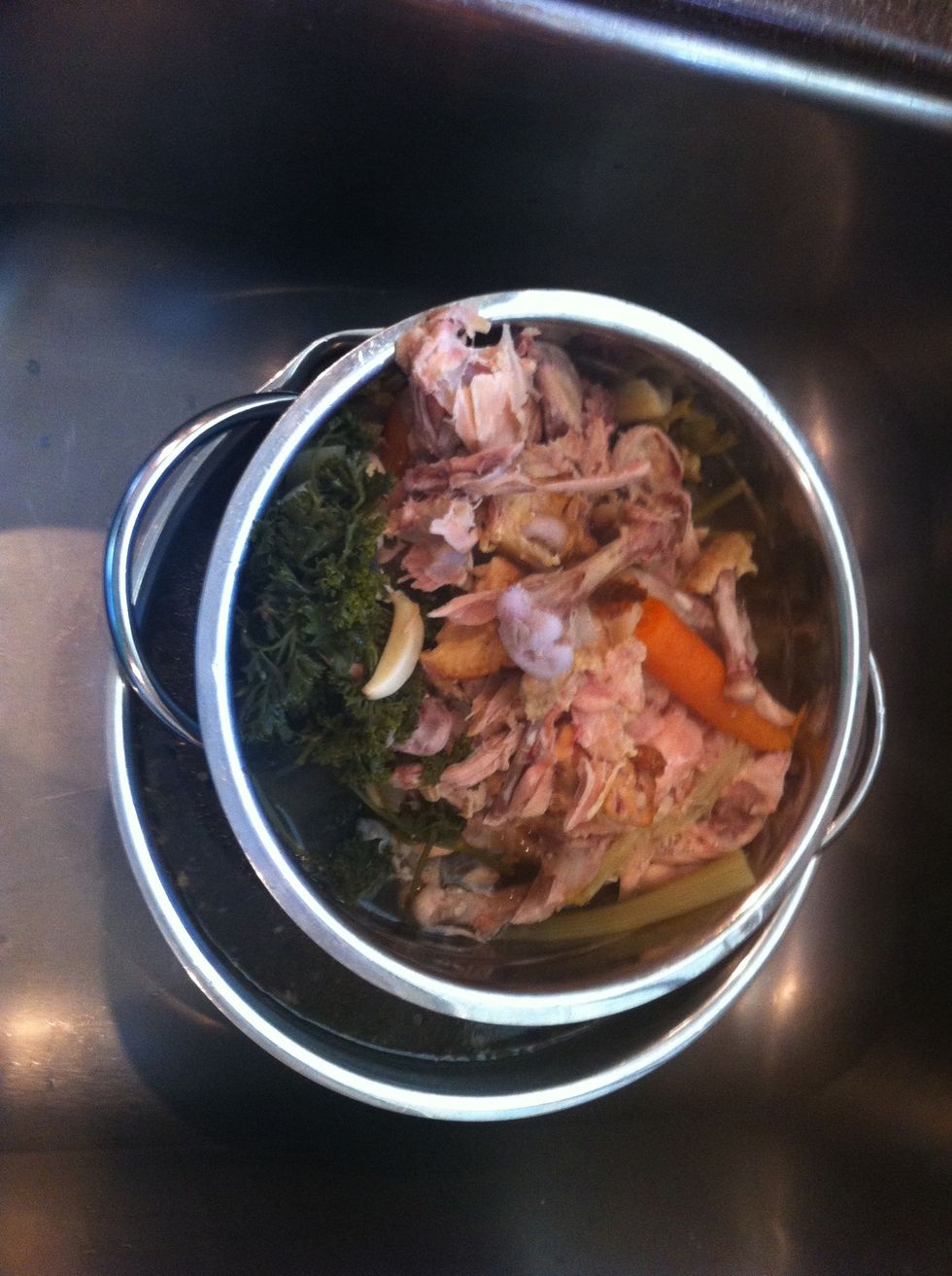 I've found that the easiest way to strain homemade stock is using a colander over a large bowl in the sink.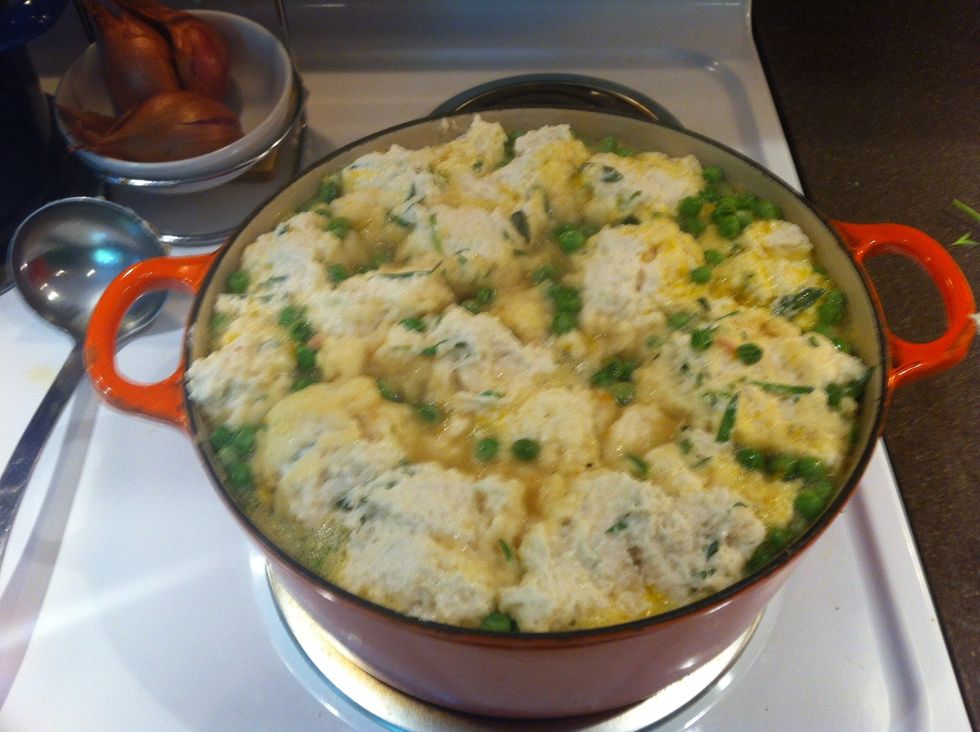 Mix 2 cups of Bisquick, 1 1/2 cups of milk, and 1/2 cup chopped fresh tarragon. Reduce heat to medium-low, Drop spoonful sized dumplings into the broth. Cook uncovered for 10 min then covered for 10.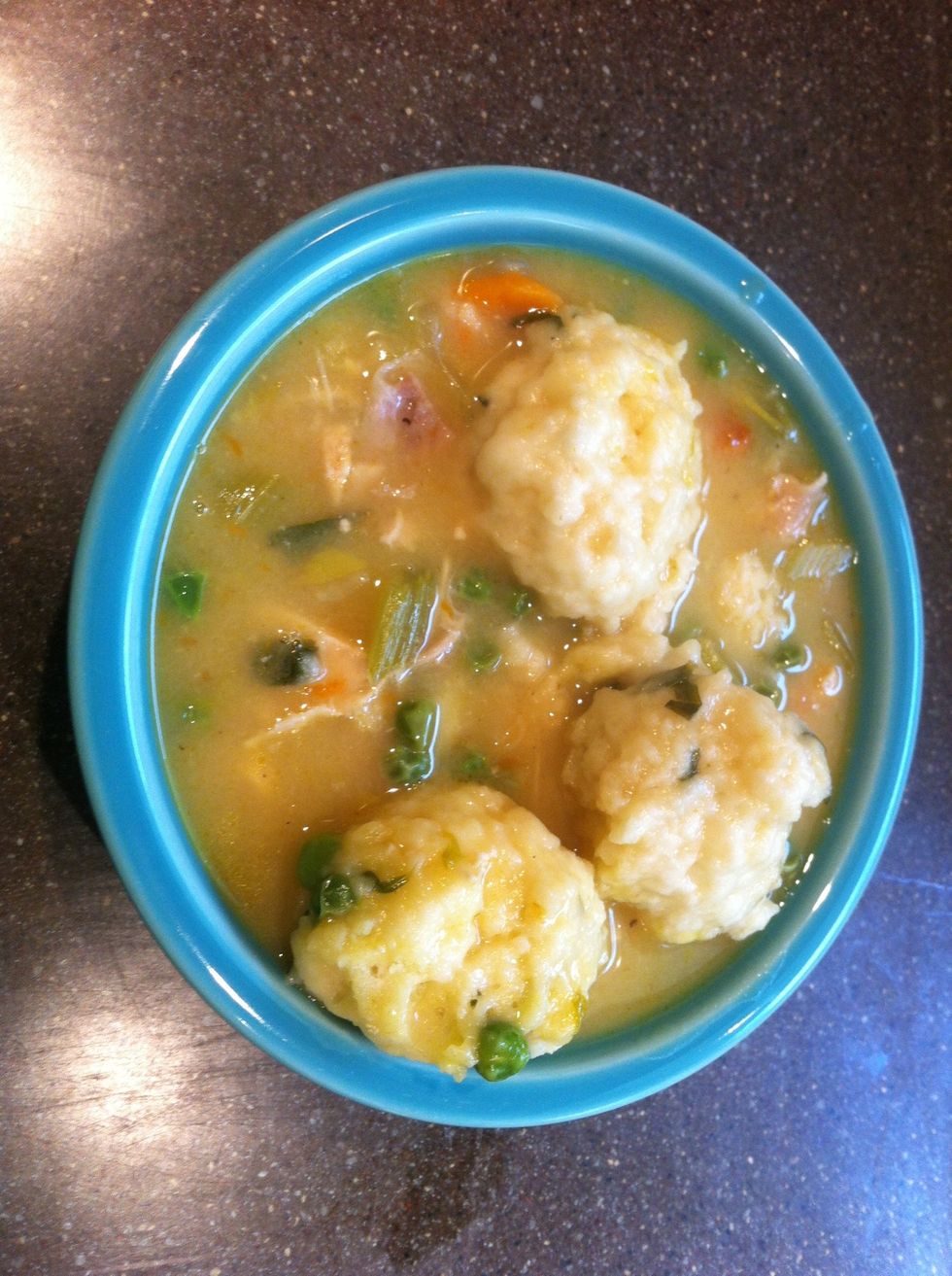 You can throw in a cup of frozen peas (optional) before cooking your dumplings. Cool and serve!!!
1 rotisserie chicken
3 cups chopped carrot
3 cups chopped celery
1 large onion
Chicken stock (recipe enclosed)
3 cloves garlic
1/2 stick butter
Salt and pepper (to taste)
1 1/2 cup milk
4 cups Bisquick
1.0 1 1/2 cups milk