To make the dough, you put your flour into a mixing bowl and add your salt. Stir those together, making a well in the middle. Whisk your egg seperately and add that to the well. Then mix everything up
After mixing up the dough, turn it into a cutting board or counter top that is clean and start pushing it together, getting it incorporated and ready to knead. Knead until only lightly sticky.
Make sure you can get it formed into a ball nicely and that it is smooth. Wrap in plastic and let rest for at least 15 minutes.
Start by getting some water boiling. Add a generous amount of salt and some bay leaves to your water.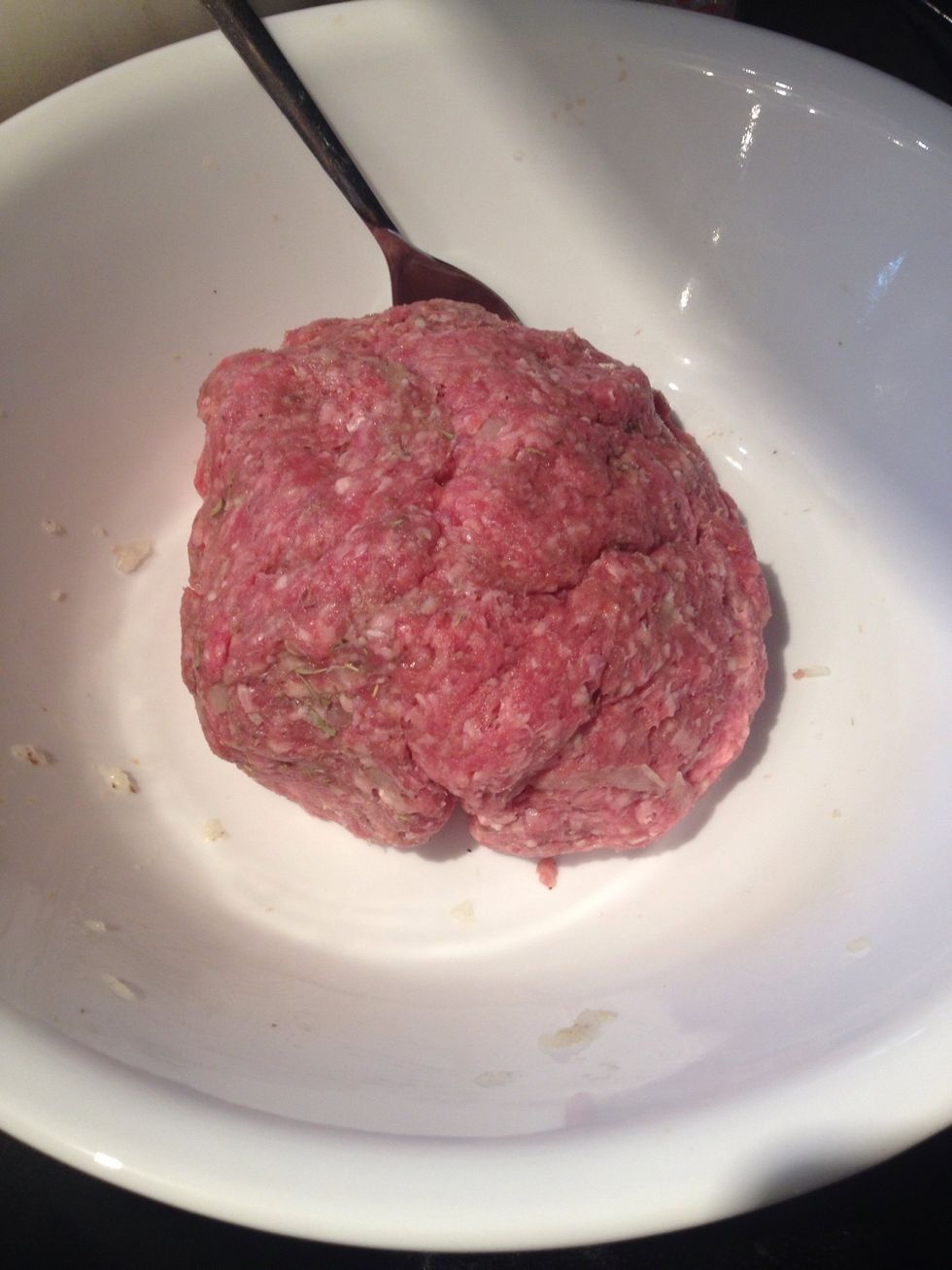 Get your meat mixed with your garlic and onion, and add a pinch of salt and pepper to that.
Rolling out the dough to cut more.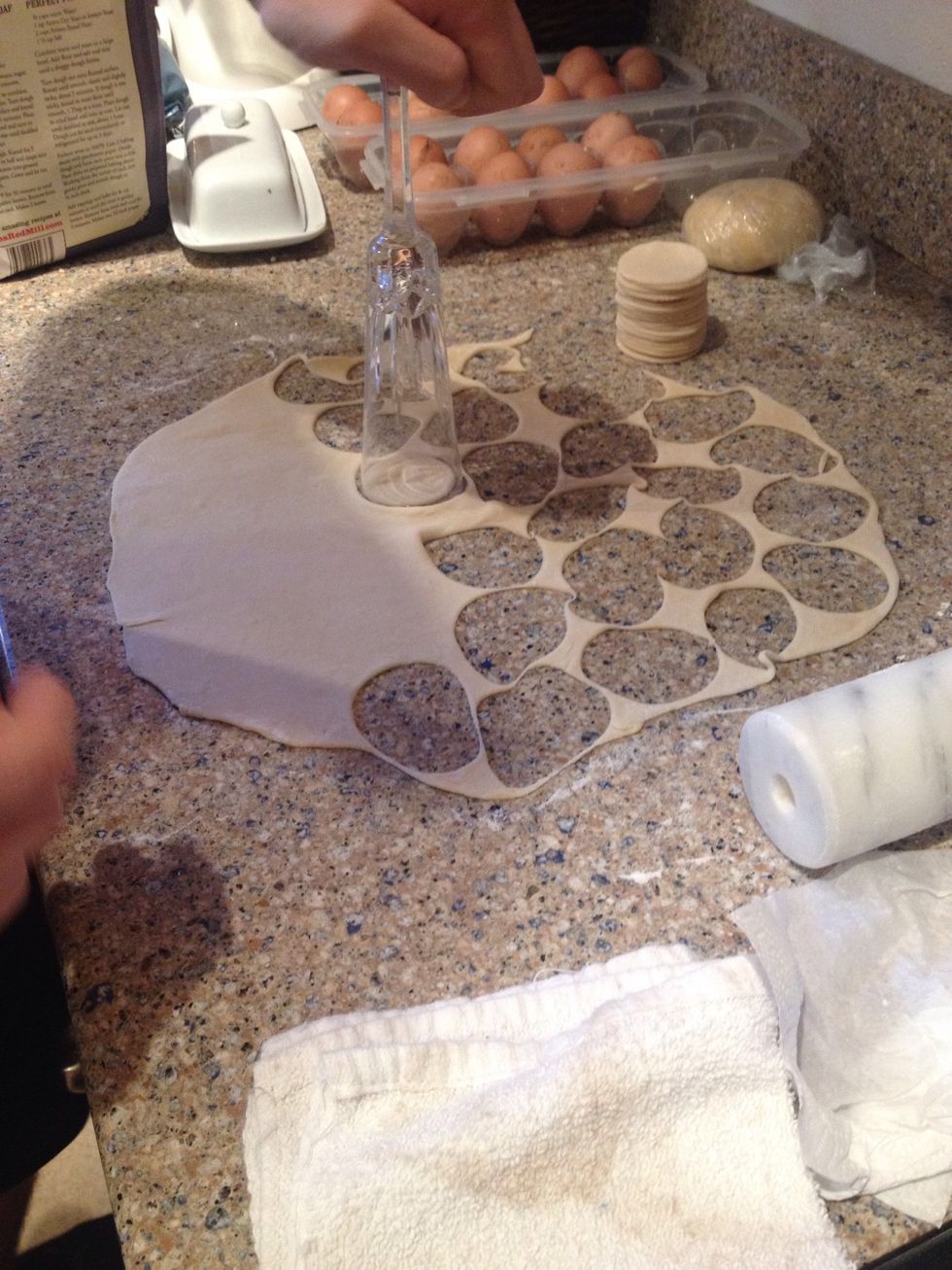 Then after your dough has sat for 15 minutes to rest, roll it out to a thickness of a quarter (coin). Take a two inch diameter cookie cutter, or champagne flute like we used, and cut your circles out.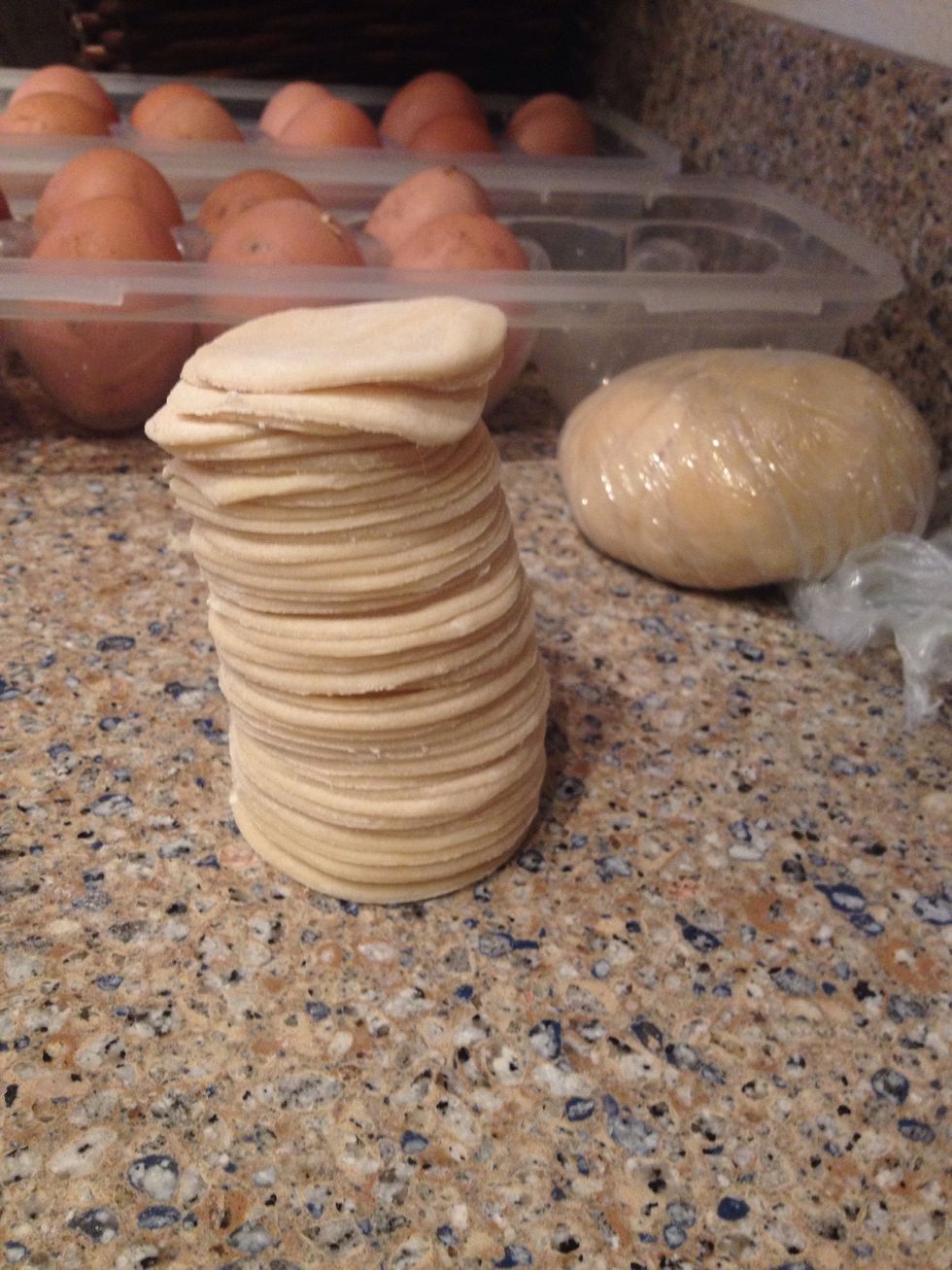 Here's a stack of the pelmini dough ready to use.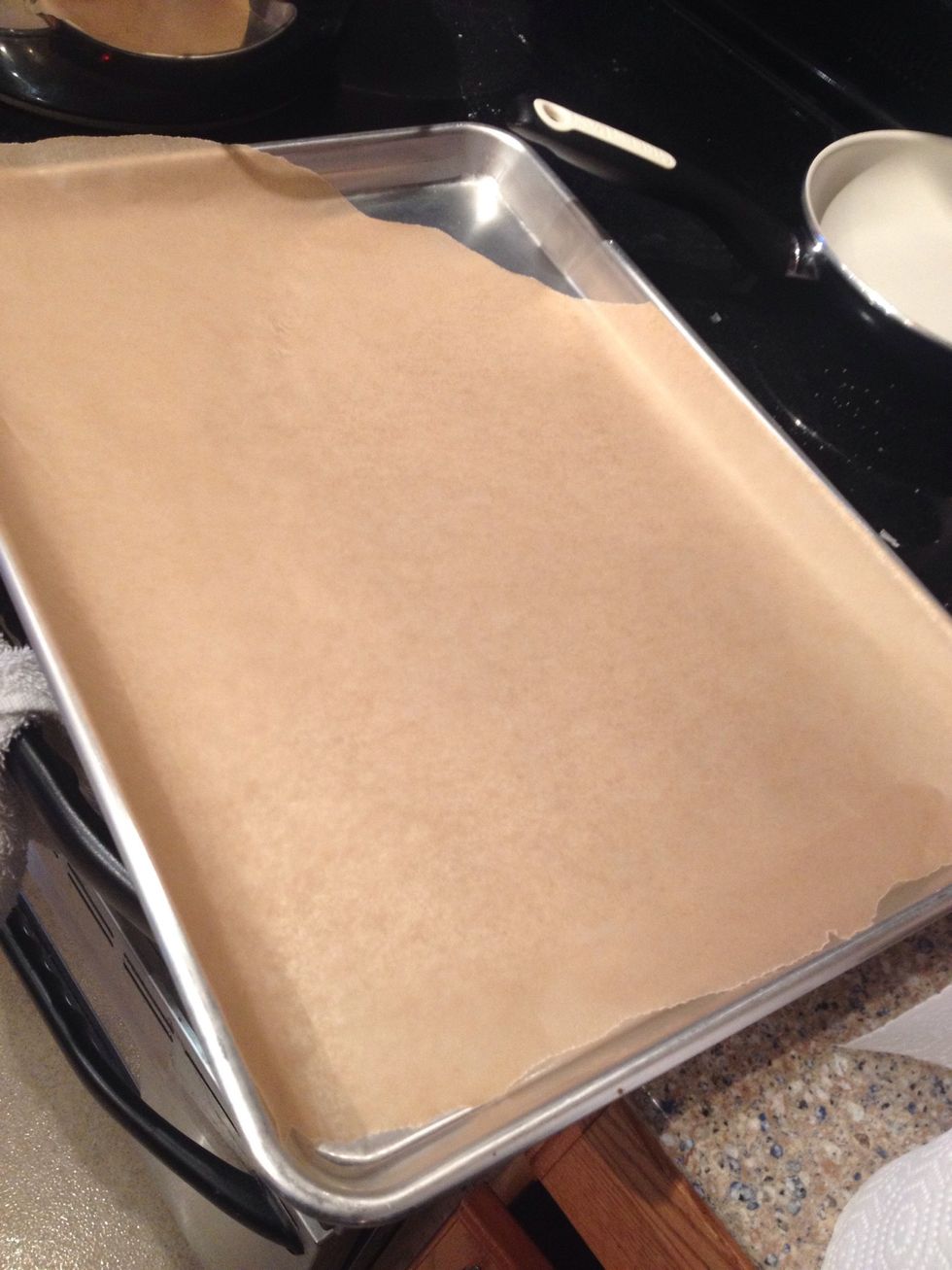 Have a cookie sheet lined with parchment ready to lay your pelmini on, once they are stuffed.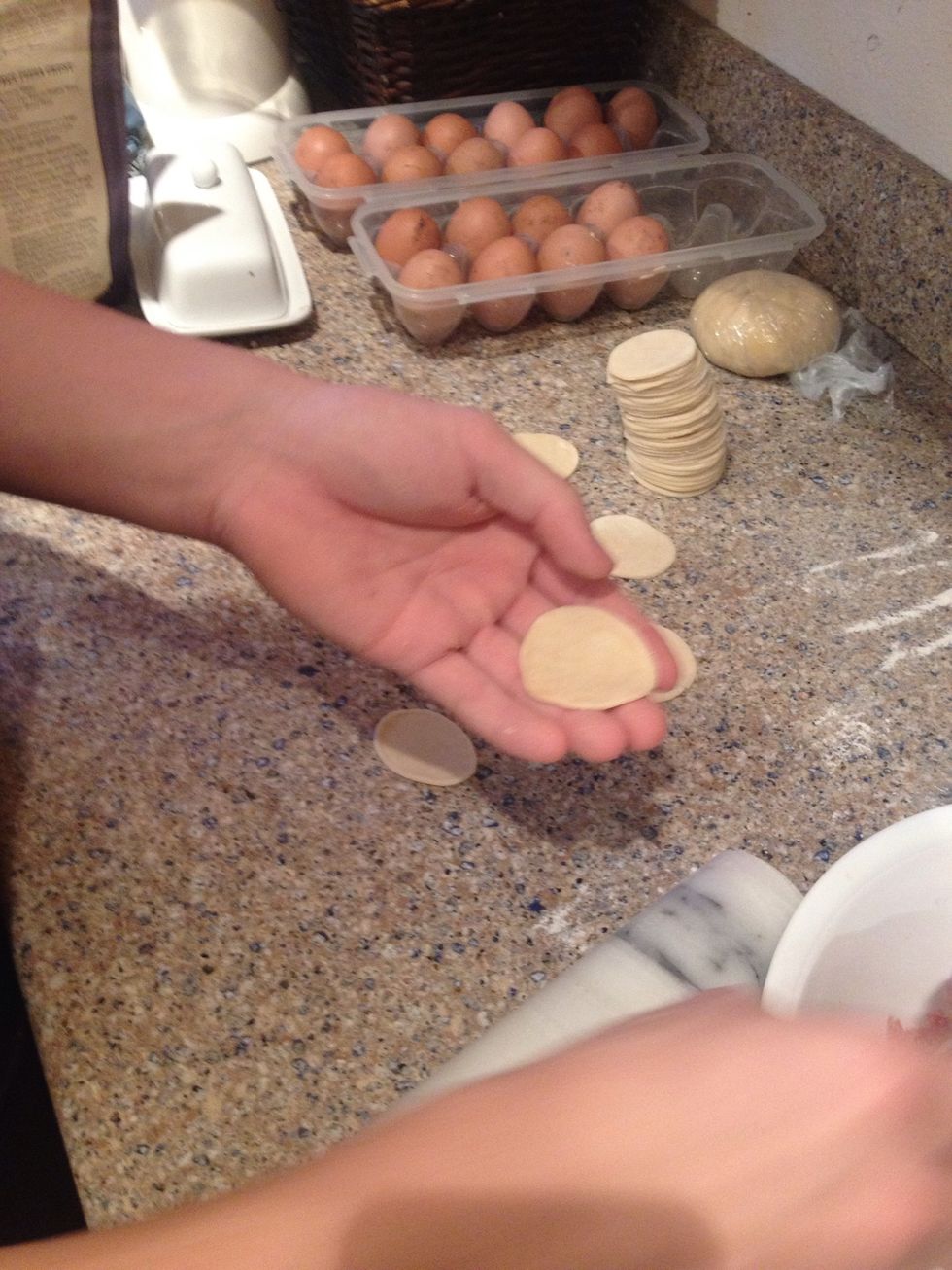 Take your dough that has been cut...
Place about a teaspoon of meat in the middle...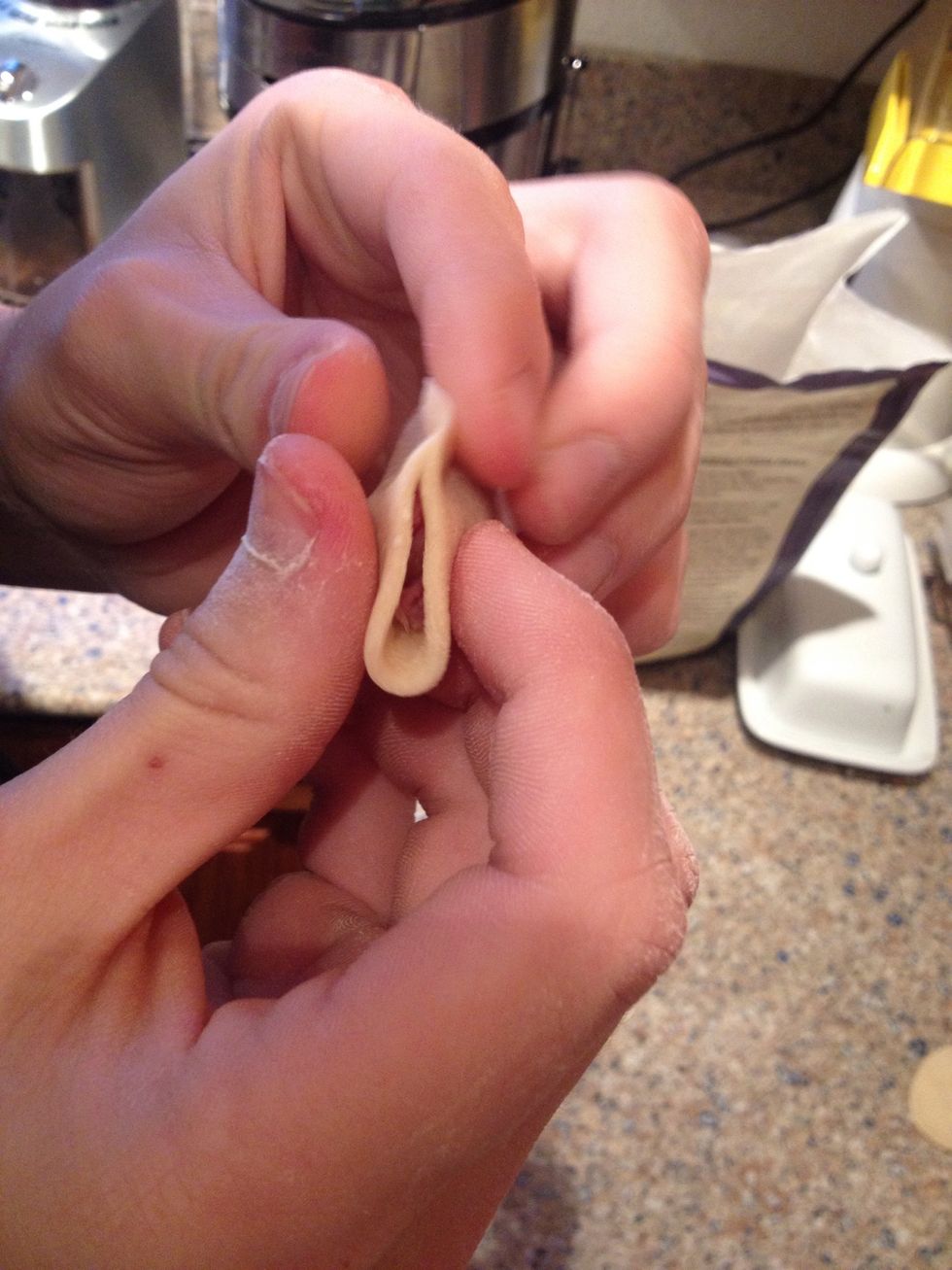 Pinch the top middle and then each side, working your way up until it is all sealed.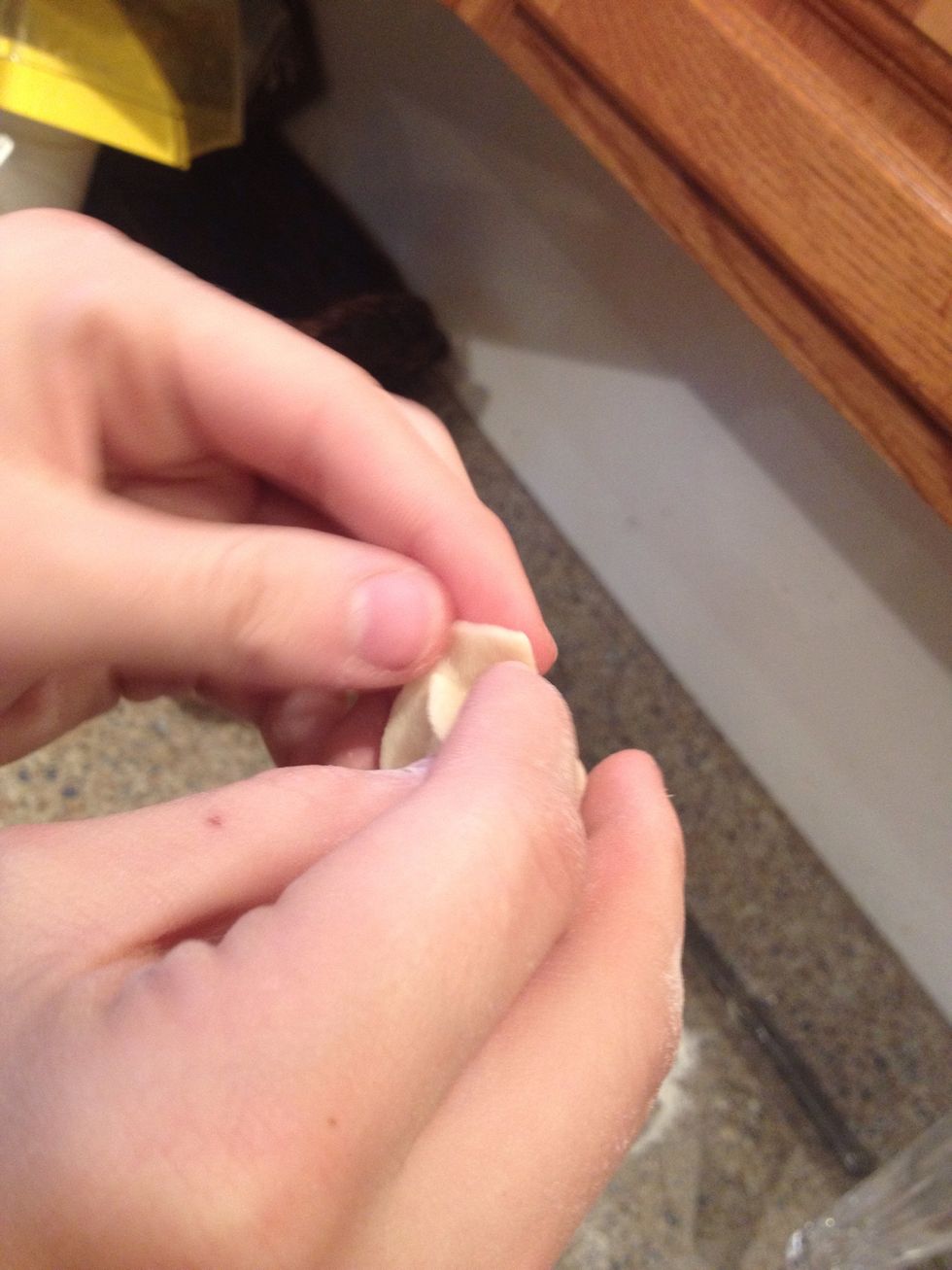 Then take the bottom two ends and fold them over each other as you bring them to the middle bottom of the pelmini. See the next photo for how it should look.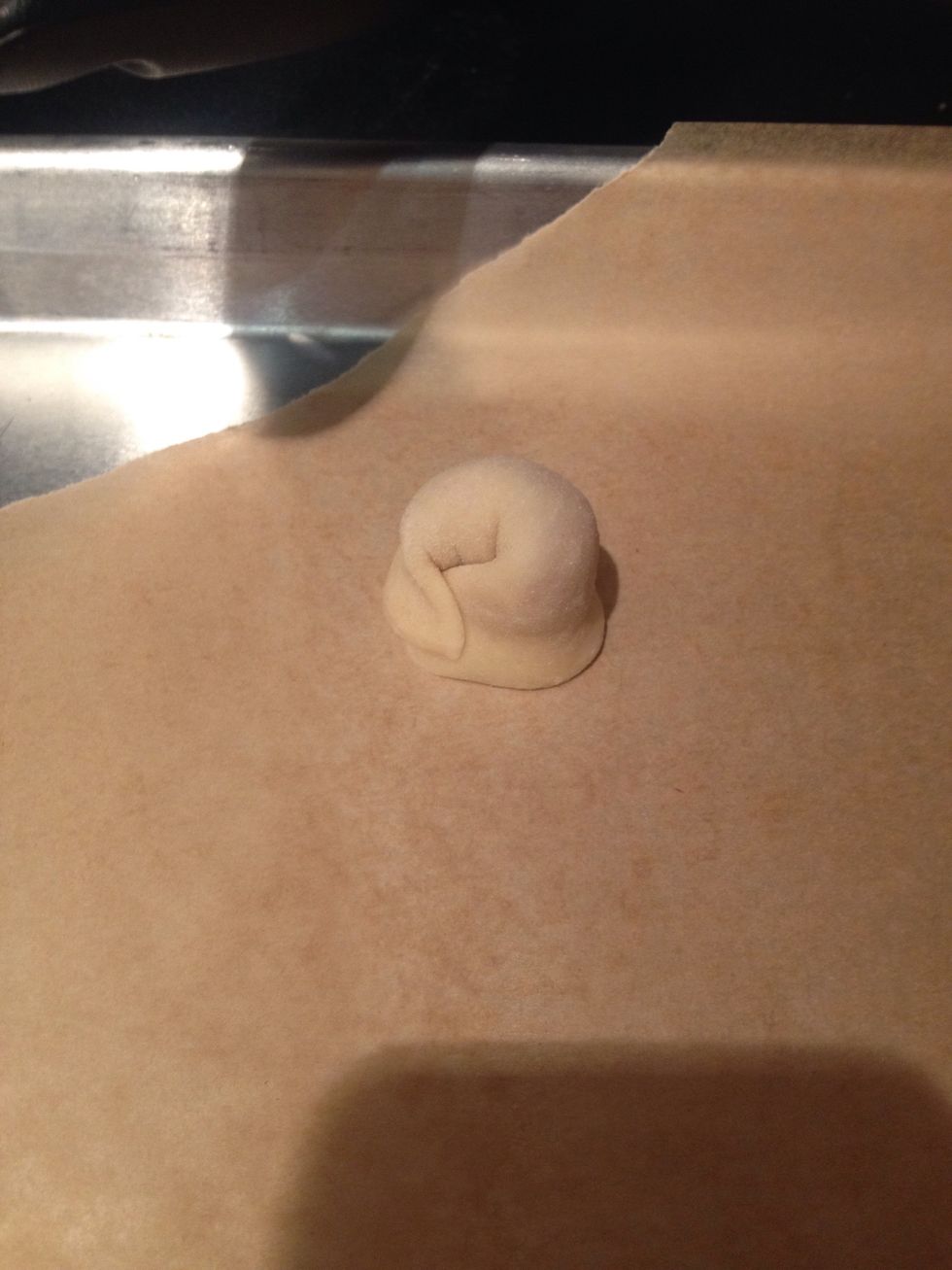 There's one.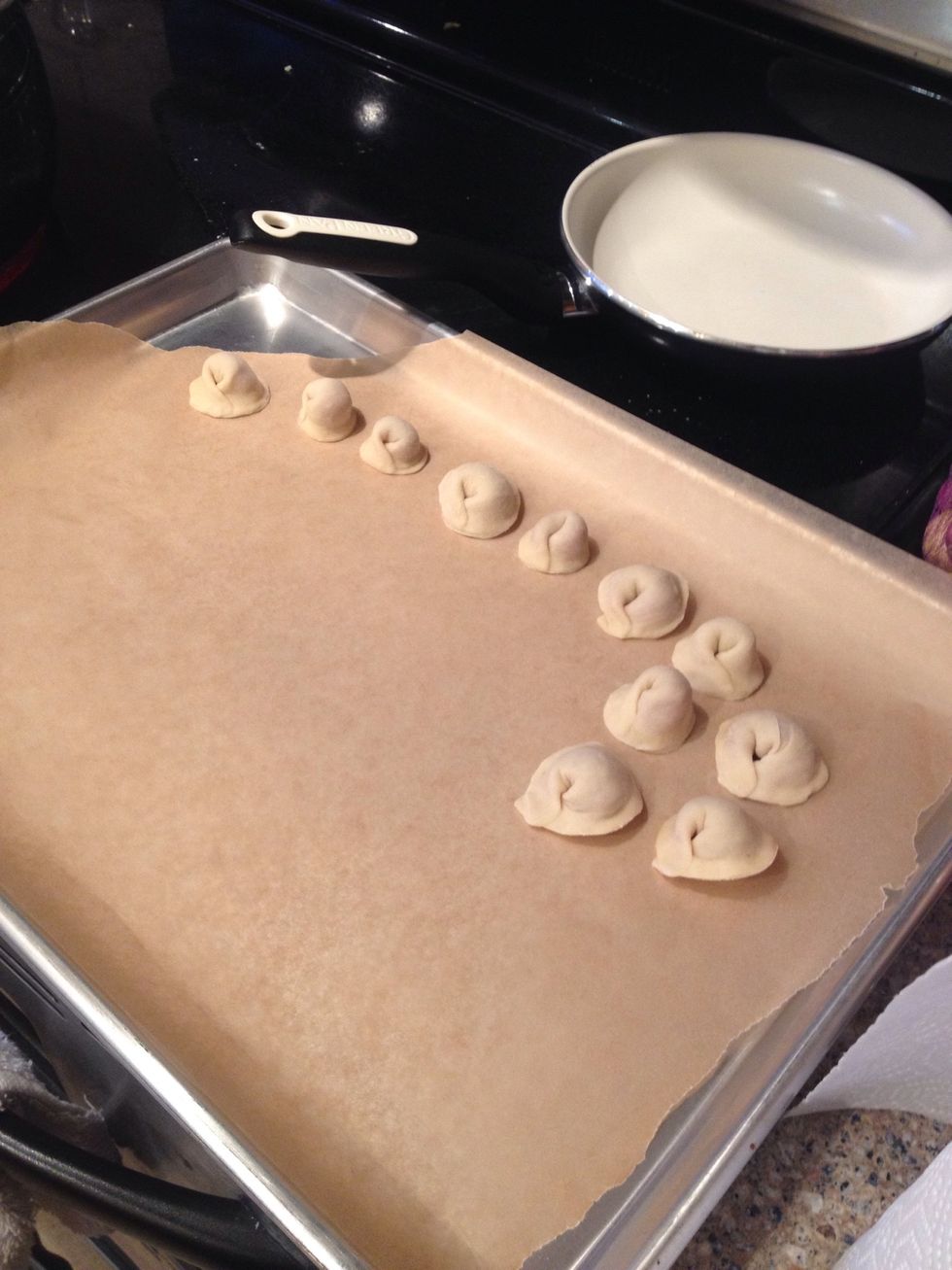 More....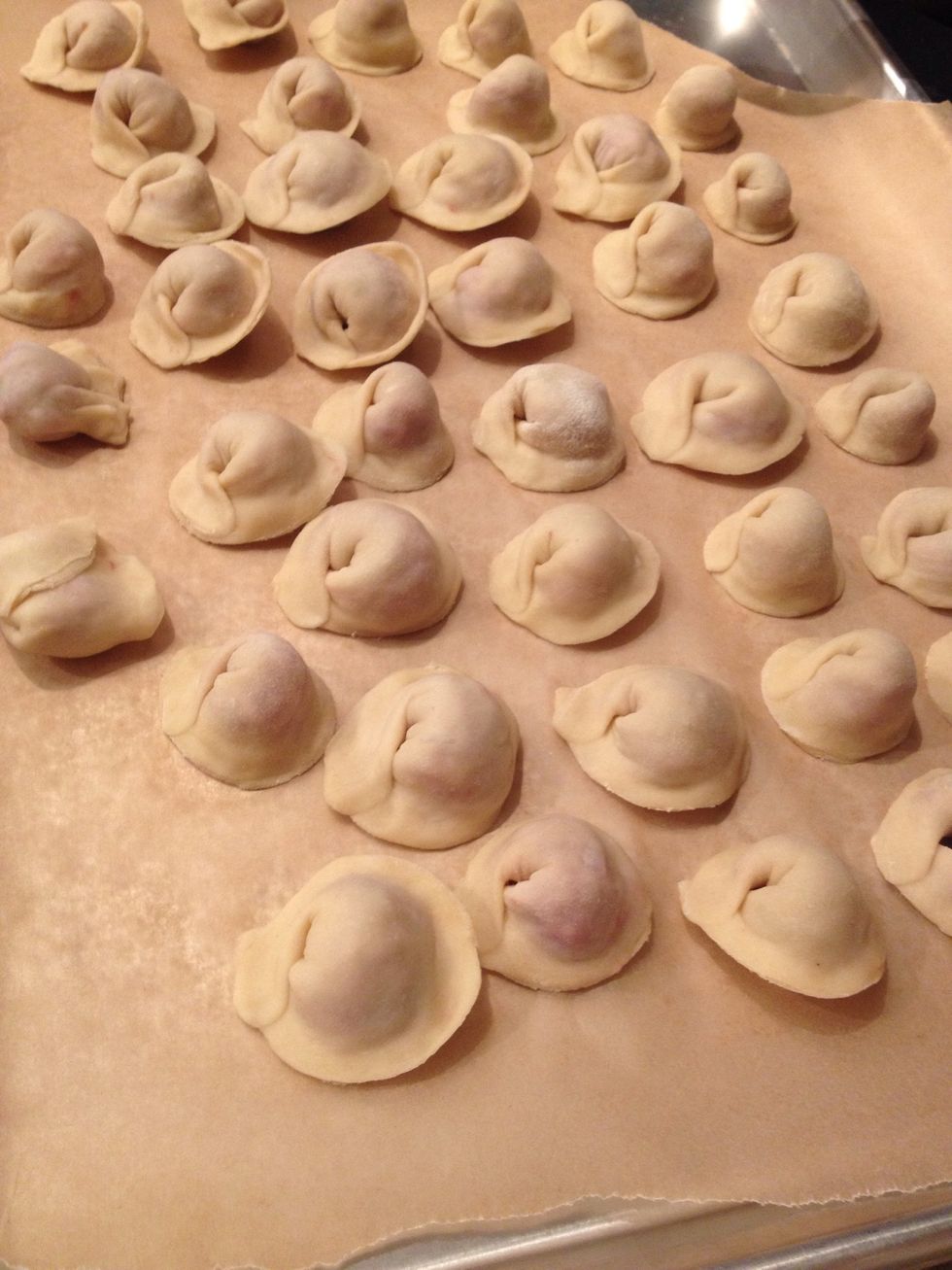 The whole tray is ready for the boiling water pot now :)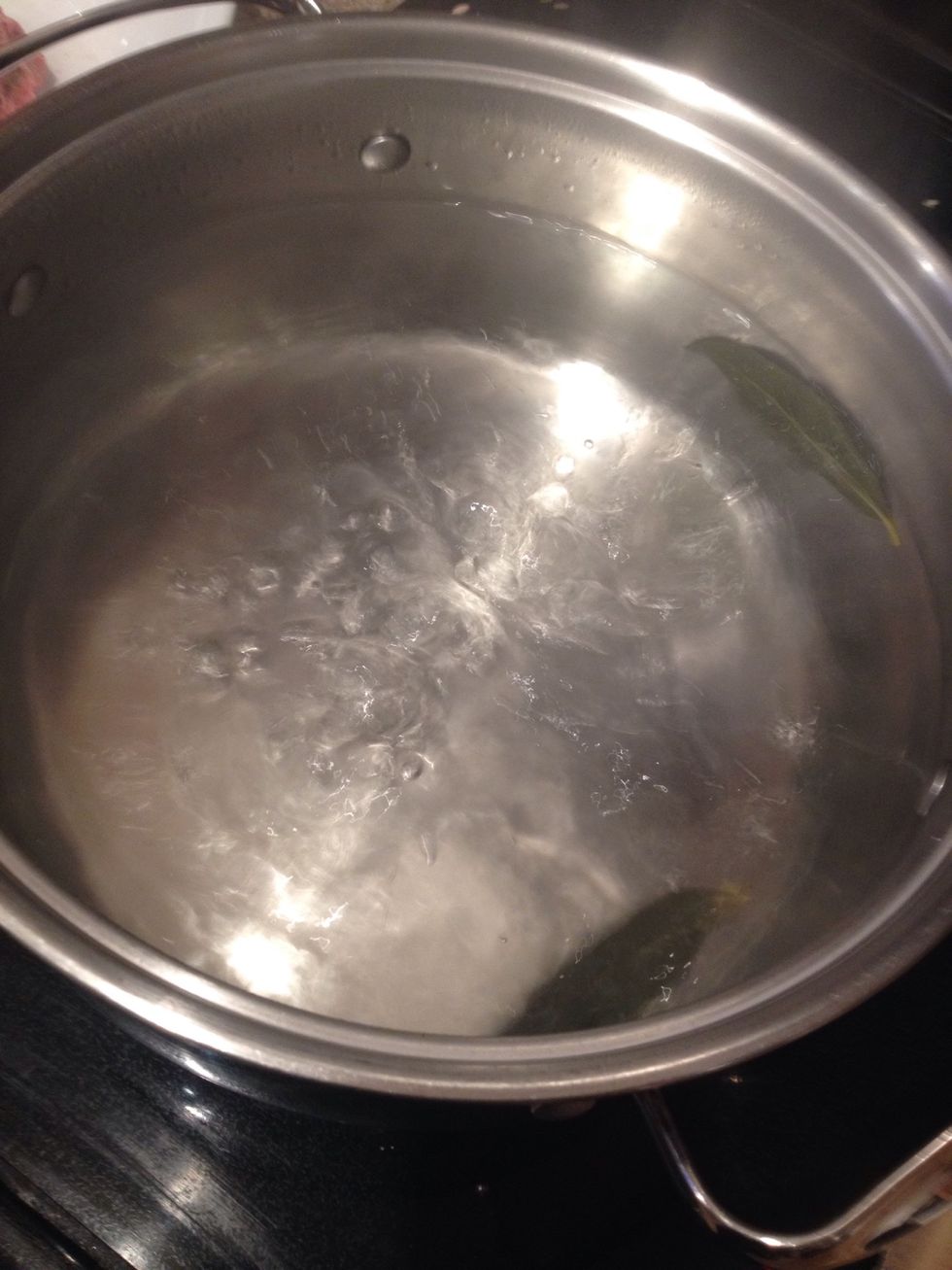 Once your water is boiling, gently add all of the pelmini. You will need to stir carefully and let your water come back to a boil before starting the timer, but they only need 5 minutes to boil.
Here they are, finished and garnished :) they were delicious!
1/2c Flour plus some for the work surface
1.0tsp Salt
1.0 Egg
1/2 Onion
1/2lb Lamb meat, or beef
1.0 Clove of garlic
Pepper to taste and some salt for the meat
Linda O.
I grew up watching my mom cook and bake so that is really what inspires me to make guides! Click the heart if you enjoy my guides :)