Beat eggs with sugar with a mixer on high speed in a deep bowl. Add a cup of boiling water while beating eggs. Don't be scared, eggs will not be cooked! Go on beating, this will make the mixture rise
Then add 4 cups of milk, beat a lil more. And add flour. Make sure you don't have clumps! Add salt, stir. Add oil, stir well and set aside while you prepare your cooking place.
Prepare your pan, spatula and a dish.
This is his batter will look like in 2-3 minutes.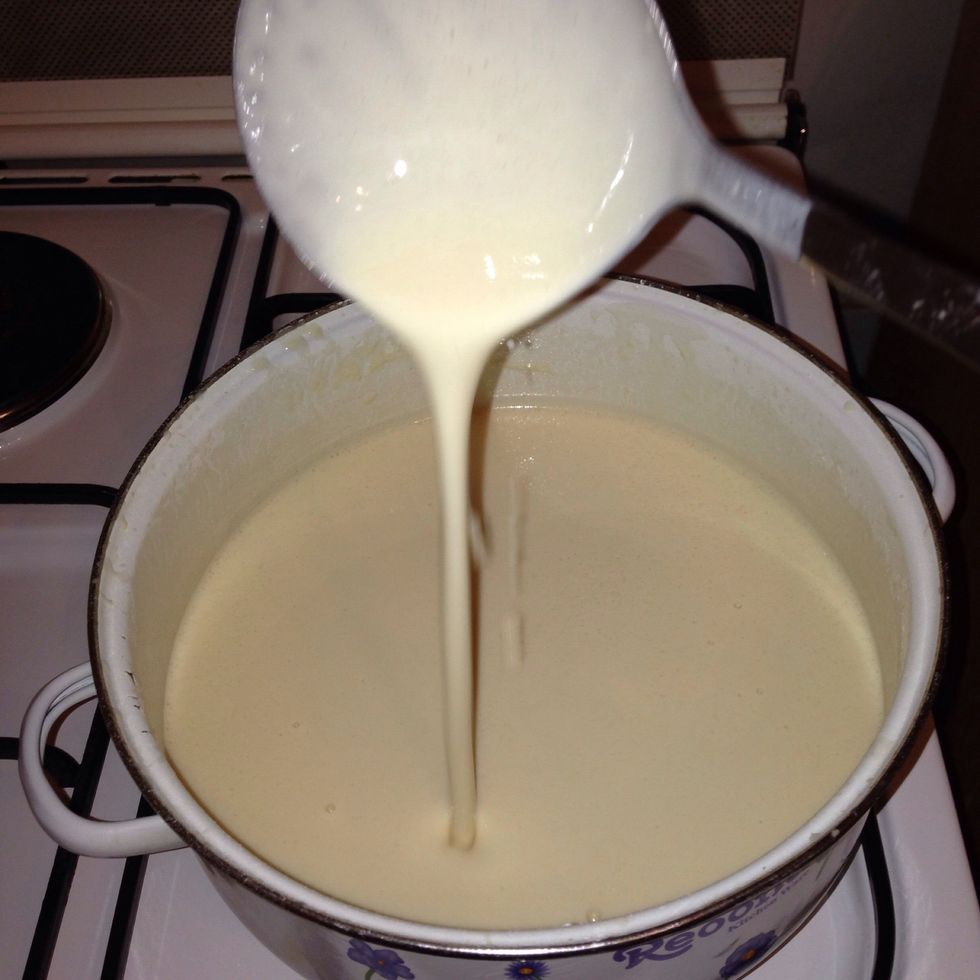 It's not too thick.
Grease your pan and heat on high first. As it is heated well pour some batter and tilt your pan to form a crêpe.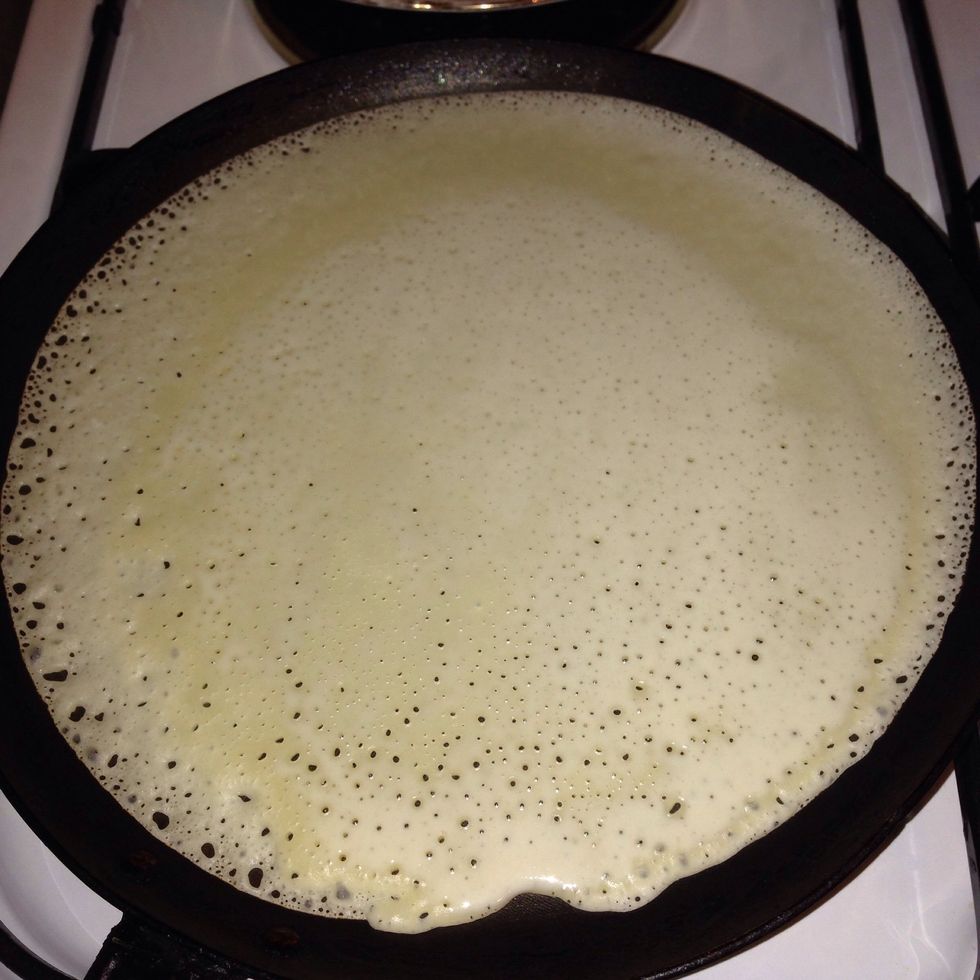 Like this.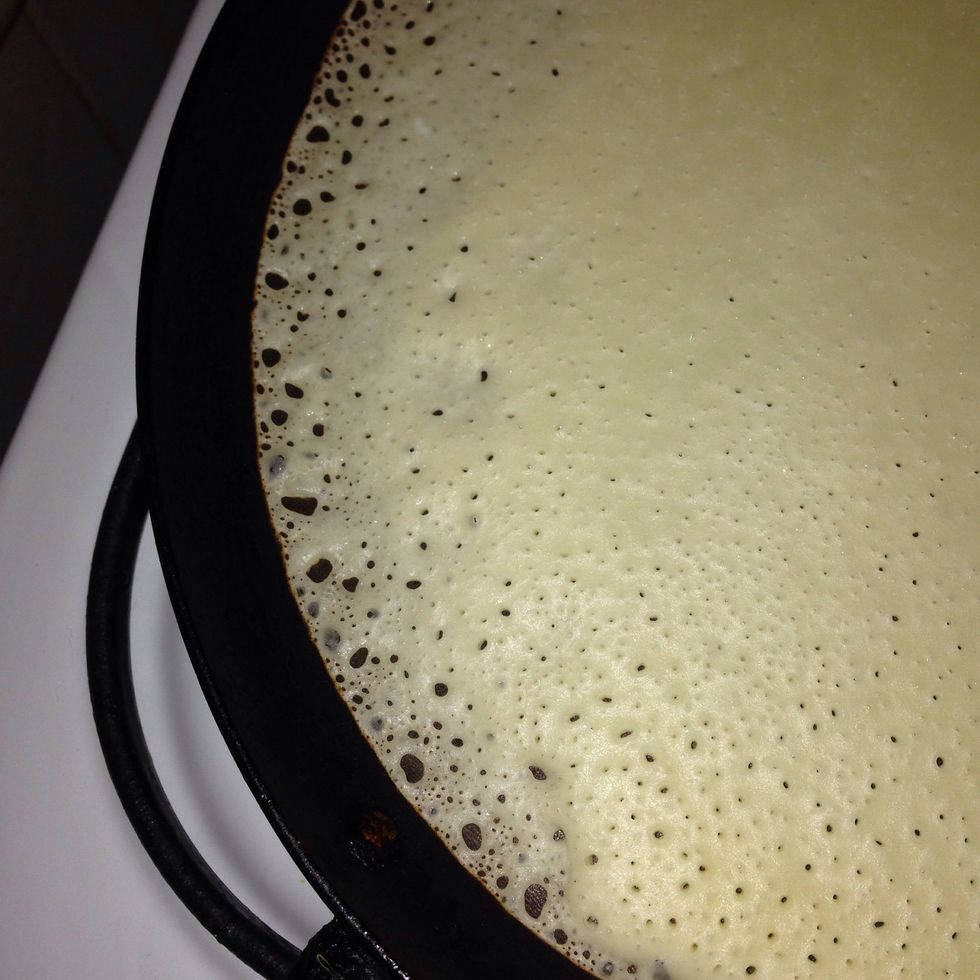 As edges start browning, using your spatula flip over.
The other side. If your crepe sticks to a pan, try following: heat a lil bit more, or change the pan. If the crepe tears - probably you added too much oil.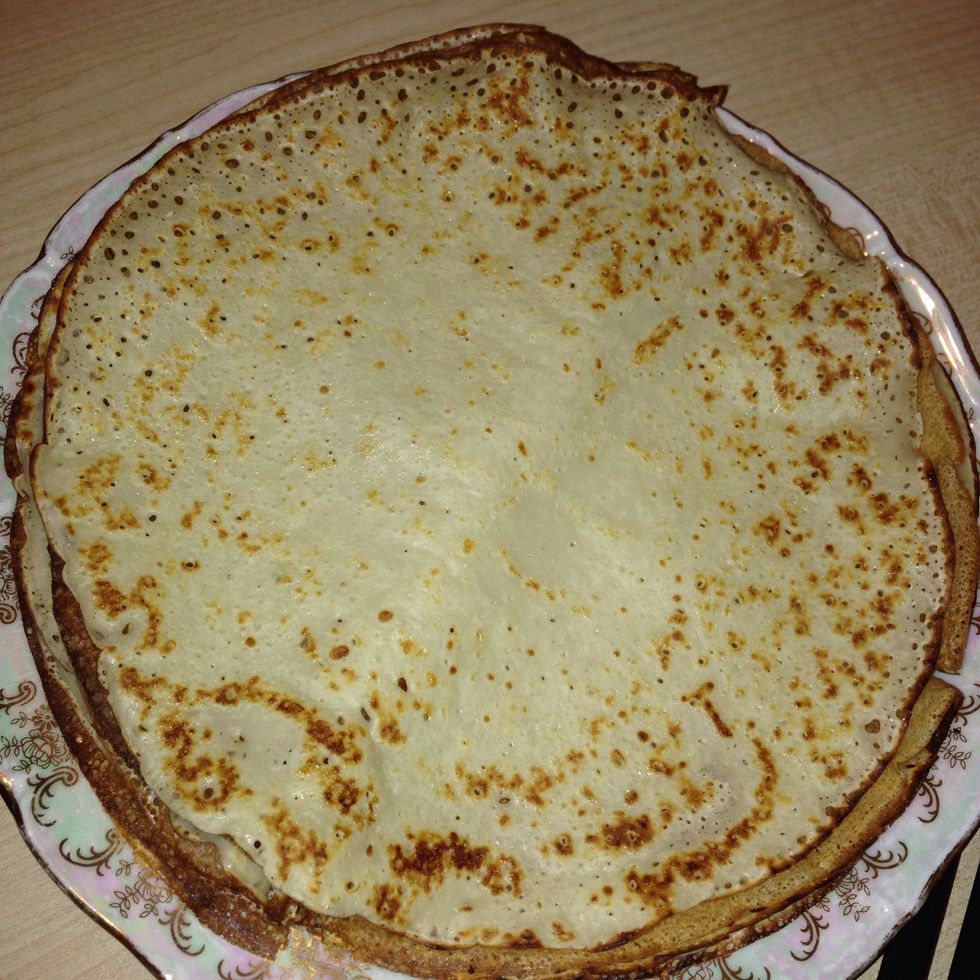 The other side.
I forgot to take the picture with a pile of crepes. Sorry! I like crepes with honey or strawberry jam. You may serve as you wish (whipped cream, fruits, etc).
2.0 Eggs
5.0Tbsp Sugar
1.0c Boiling water
4.0c Milk
3.0c Flour
1/2tsp Salt
3.0Tbsp Vegetable oil
Spatula
Flat frying pan