Place chicken breasts in crockpot. I like to use a crockpot liner to avoid making a mess.
Cover crockpot and cook on low 2-3 hours. (Yes, just the chicken and nothing else!)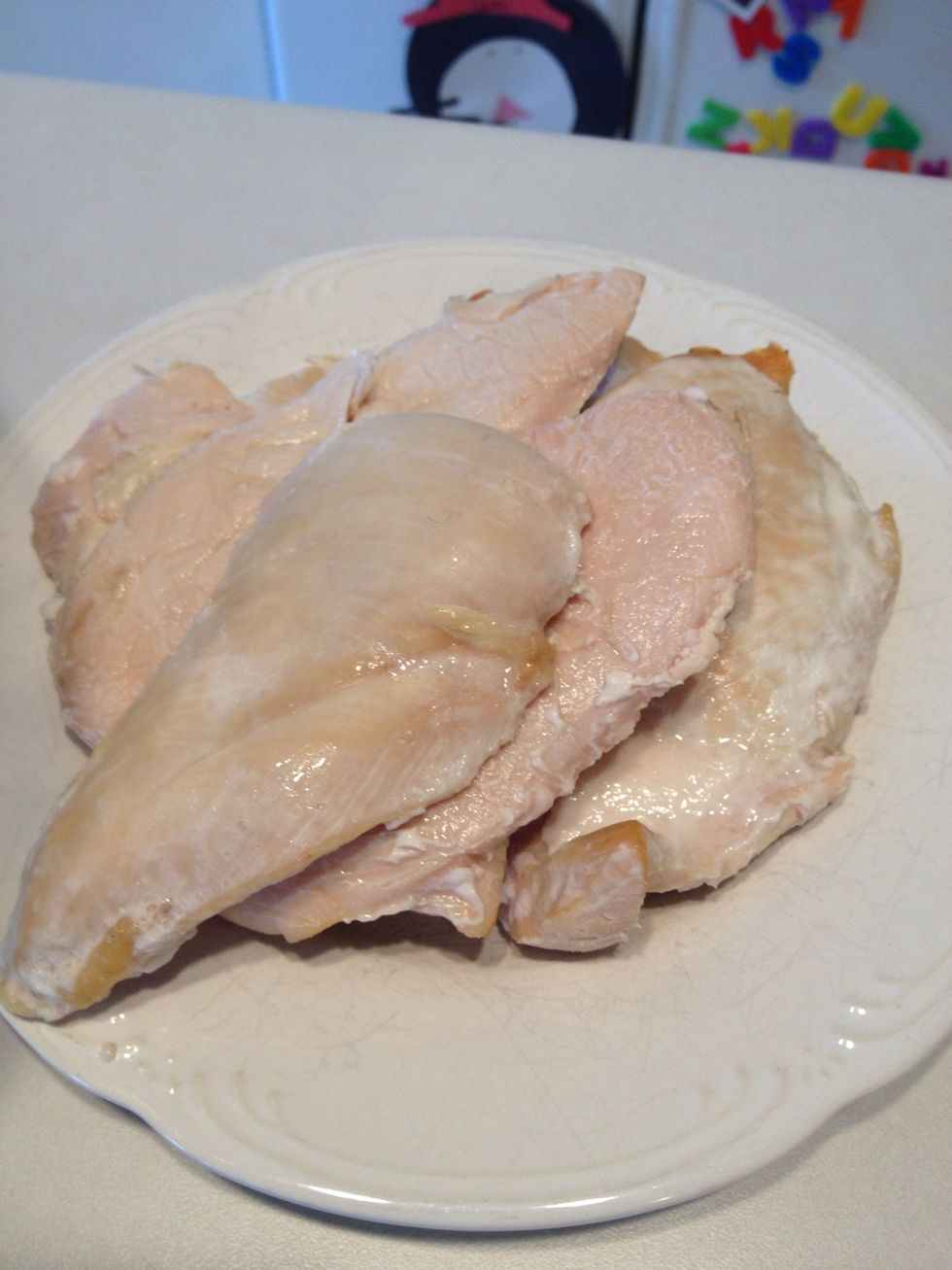 When done, transfer cooked chicken to a plate.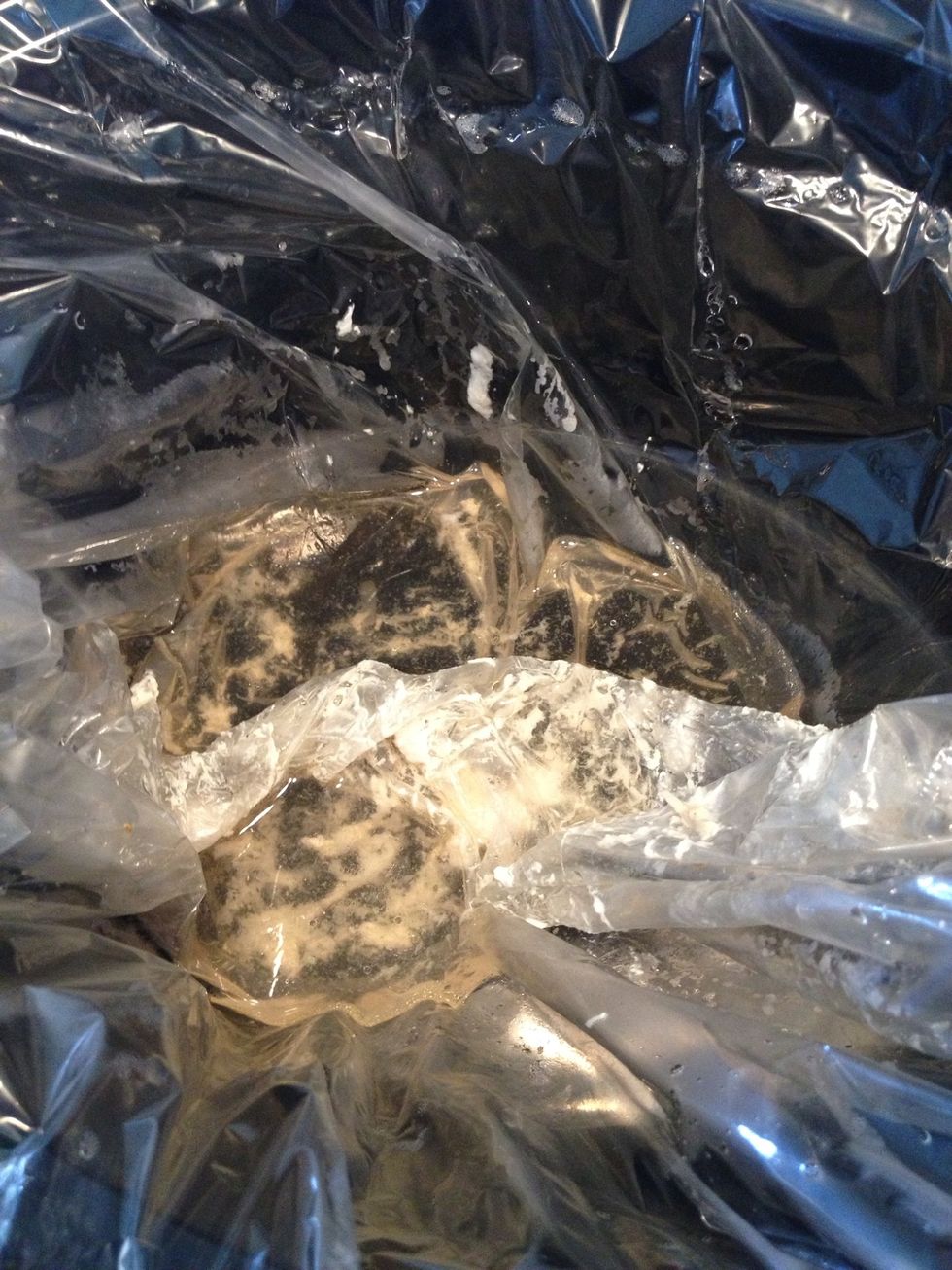 Remove the liquid from your crockpot. (If you use a liner, just toss it away and get another one!)
Replace the chicken back in the crockpot.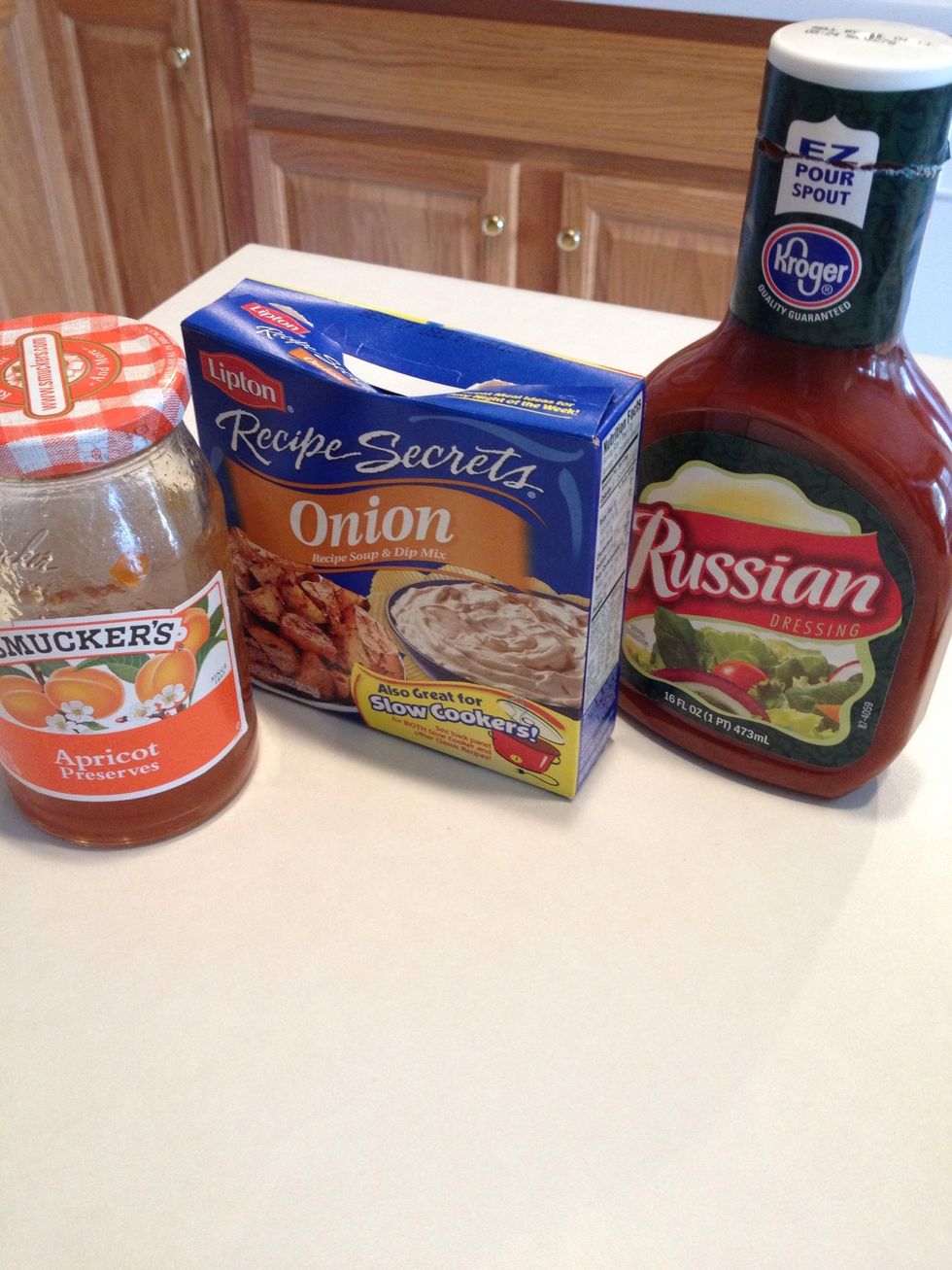 Gather ingredients for the sauce.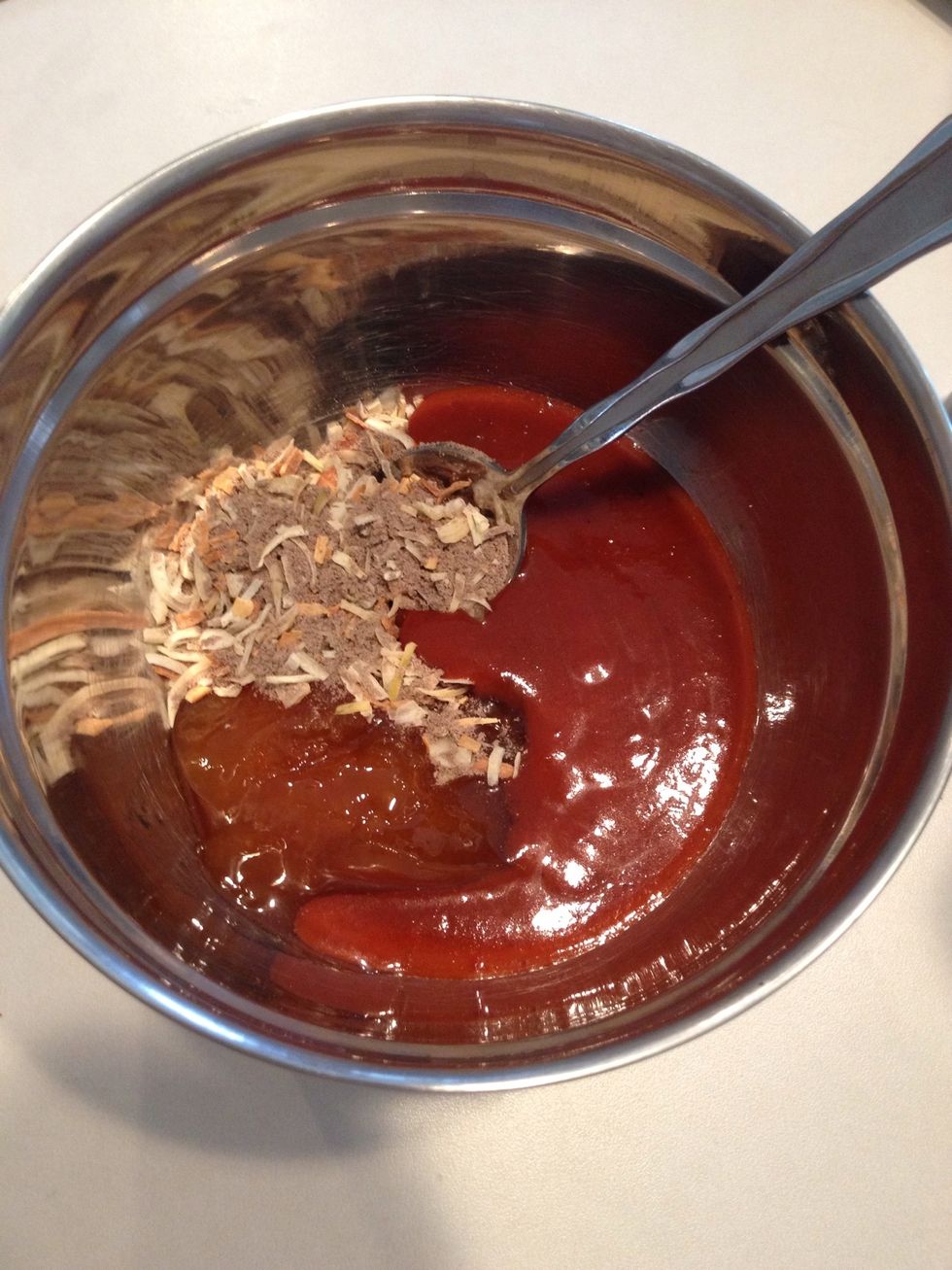 Place ingredients in a small bowl.
Stir well.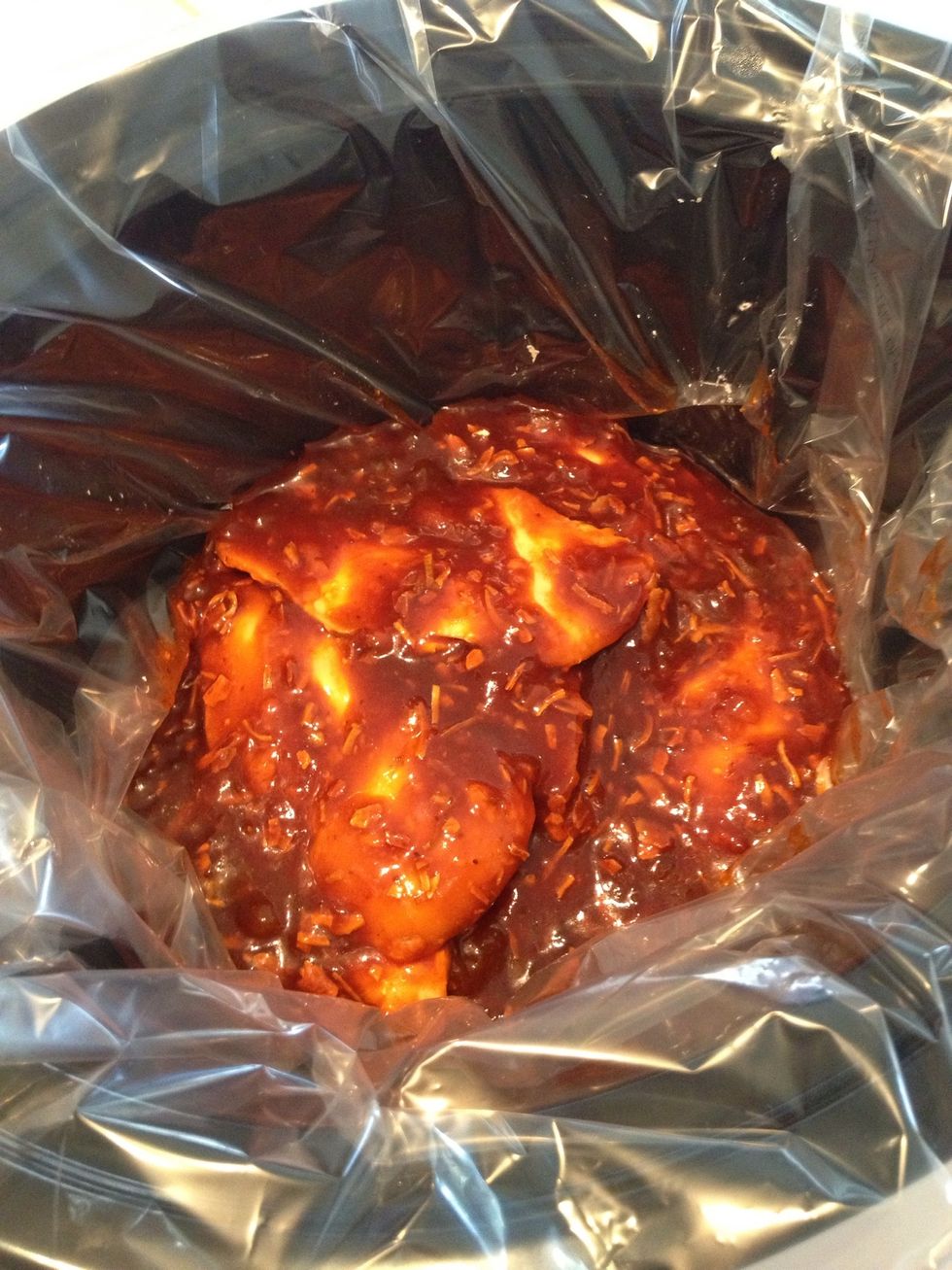 Cover chicken with sauce.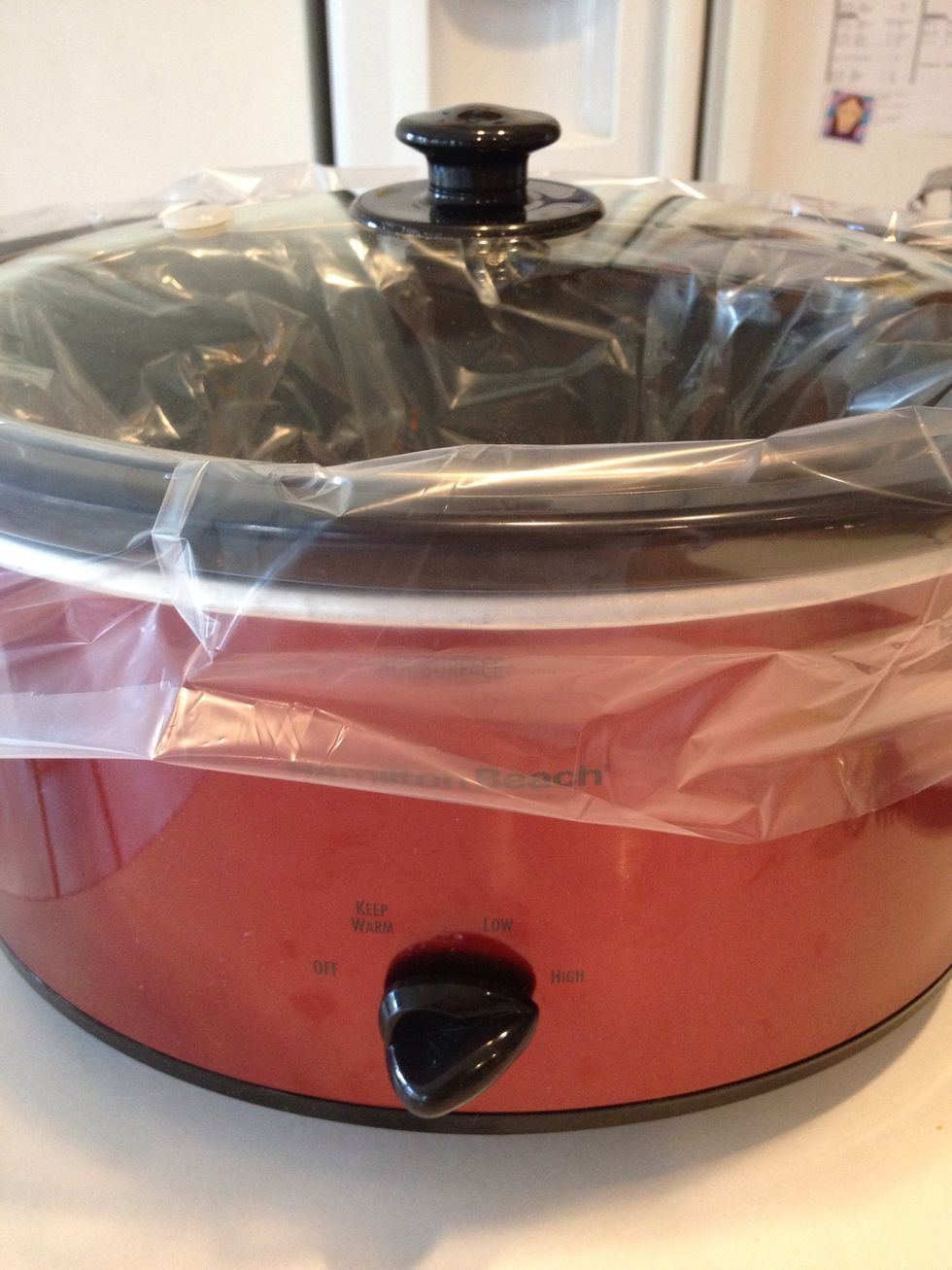 Replace lid on crockpot and cook on high 30 minutes.
Transfer to a plate and add basil if desired. Serve and enjoy!
6.0 Thin sliced boneless chicken breasts
1/2 Bottle of Russian salad dressing
2/3 Jar of apricot preserves
1.0 Package dry onion soup mix
Basil (optional)