Ingredients for Rush Hour Fajitas & Side Salad.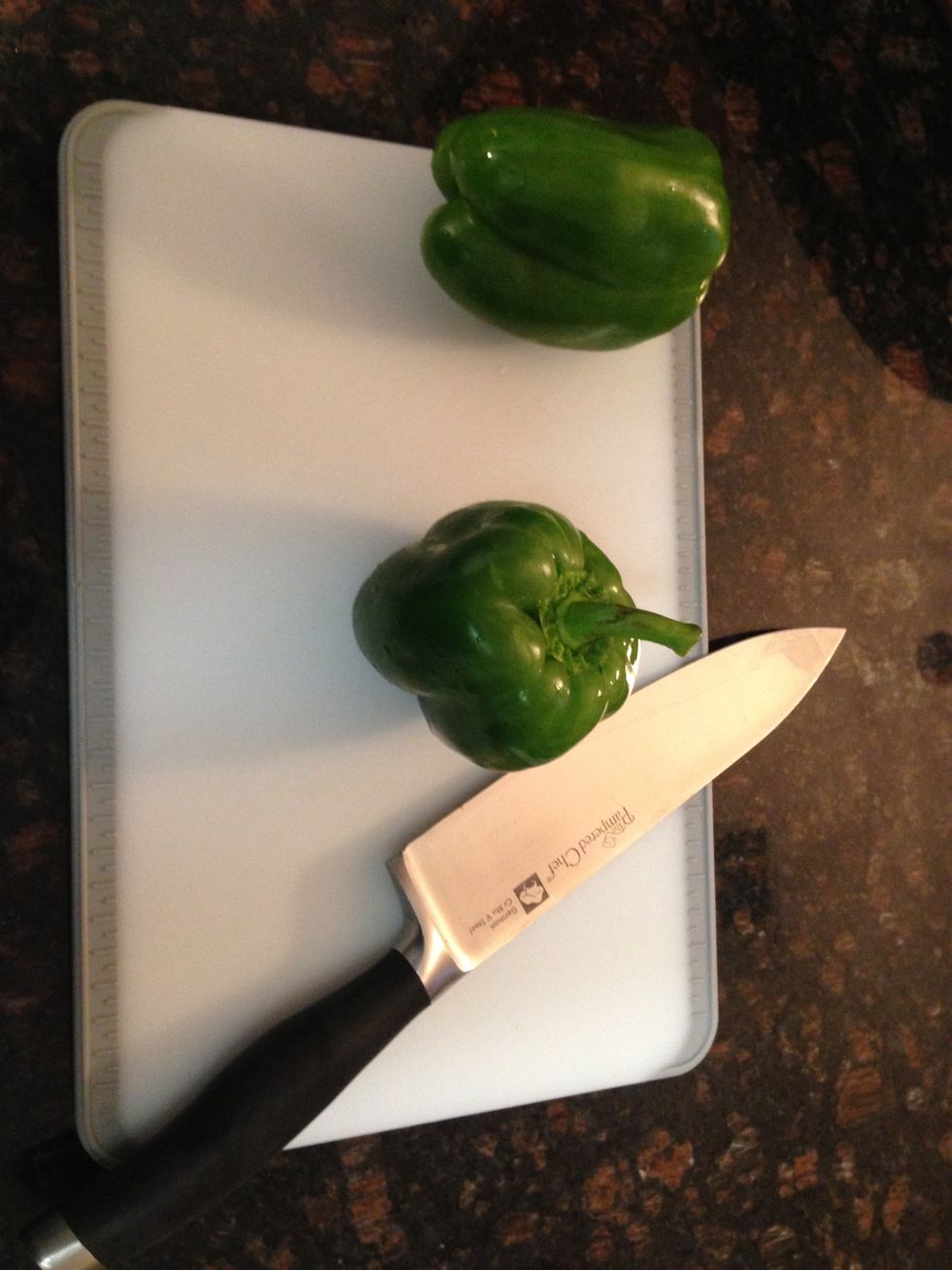 Wash 2 Bell Pepper ( Any color is fine) . On cutting board with. Chef Knife we will cut peppers
Hold pepper upright and make one clean slice down the side. Leaving seed attached to core.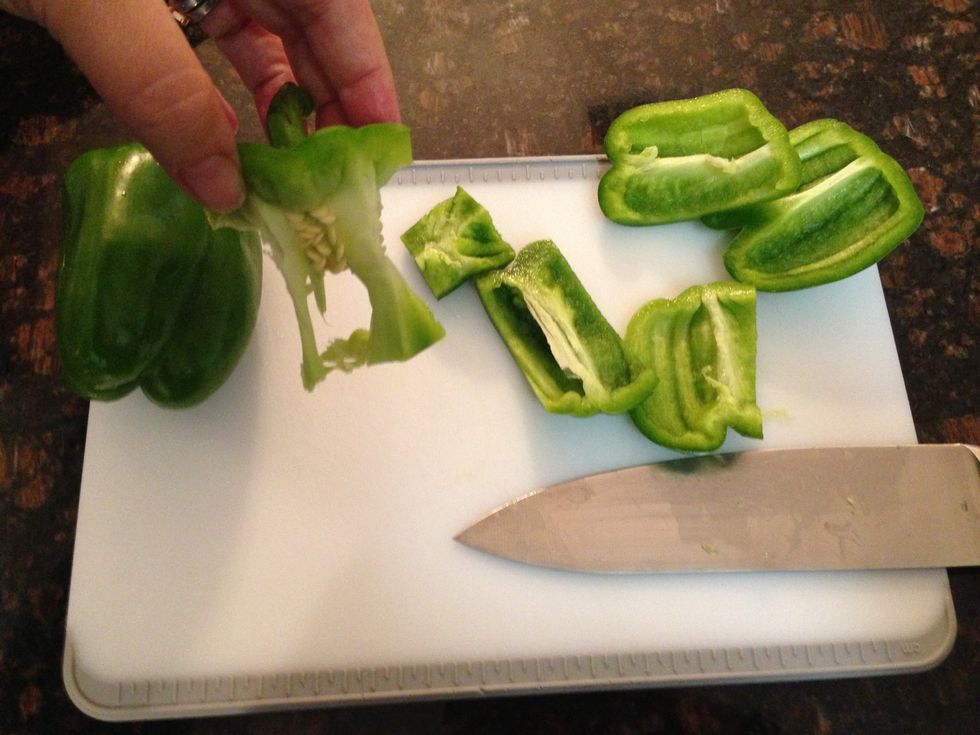 Done this for all four sides of pepper & your left with just seeds to toss in garbage. Repeat for second pepper.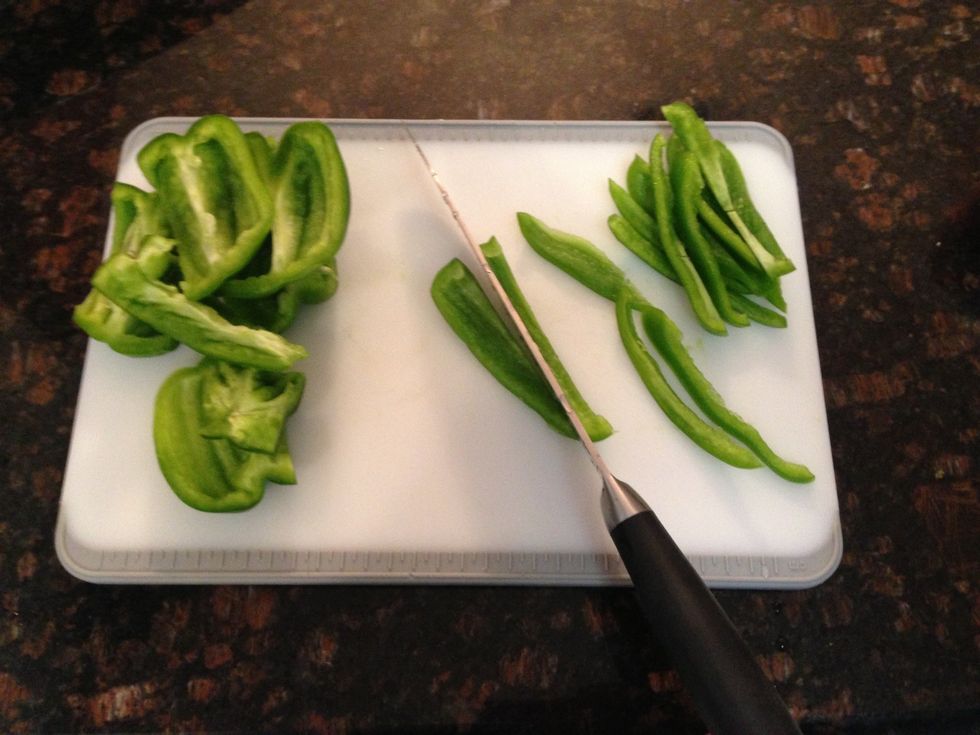 Now slice pepper into thin long strips.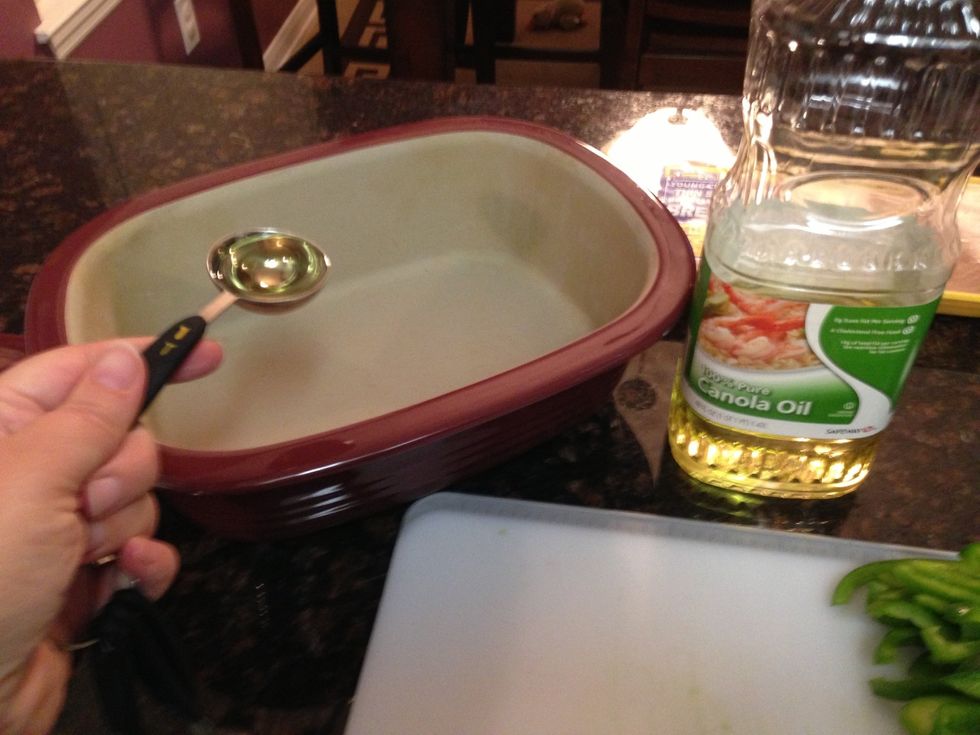 Add 1 Tbs Canola Oil to The Pampered Chef Deep Covered Baker.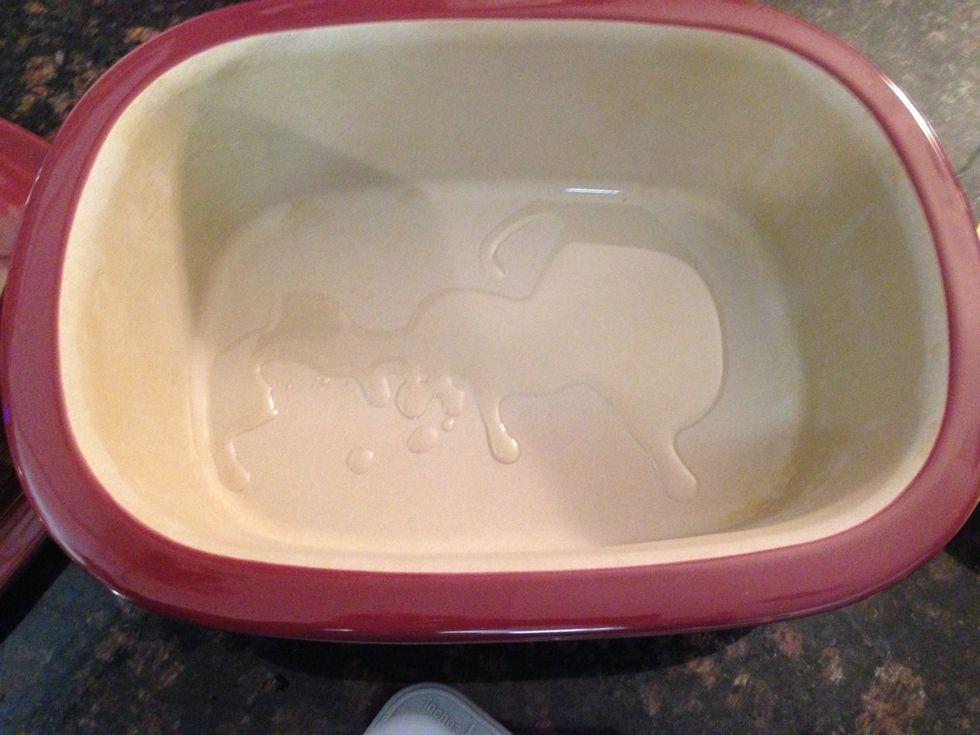 See oil in bottom of baker.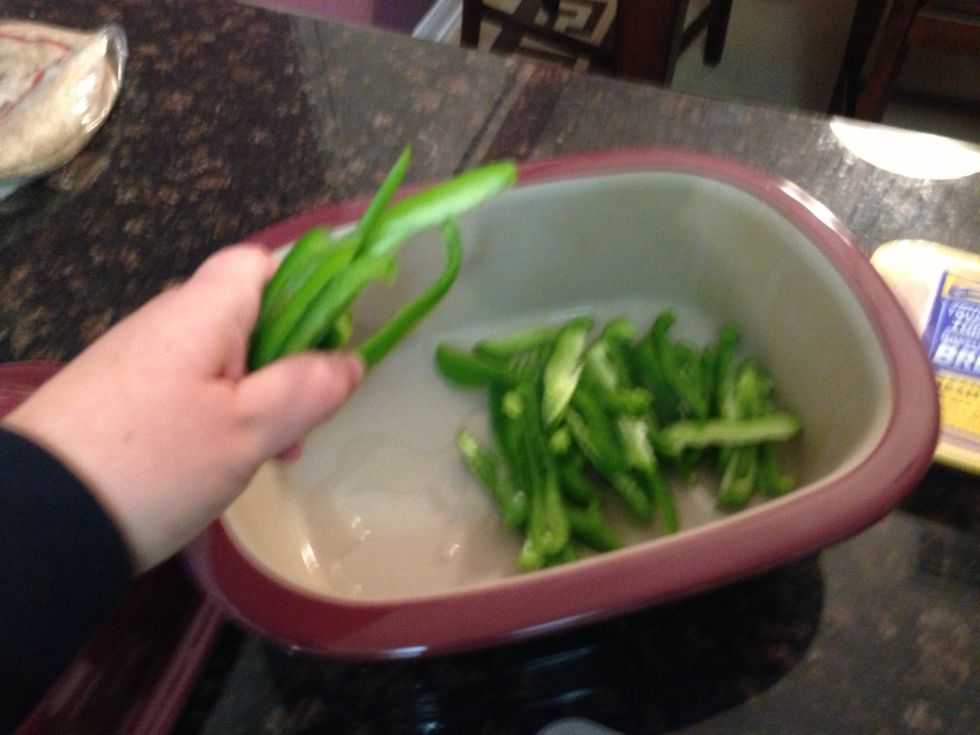 Now add your sliced peppers to the baker
Time to slice 1 Large Onion. Using The Pampered Chef Simple Slicer, slice onion on #3 setting.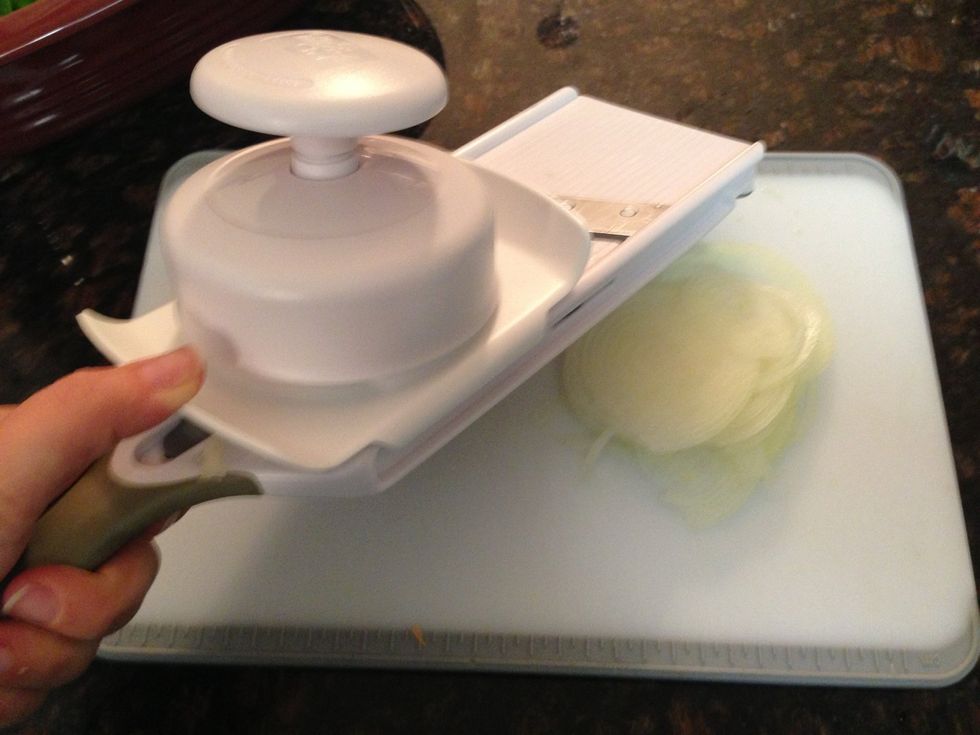 See how easy it is using this great tool. Gets the job done in seconds at the perfect thickness.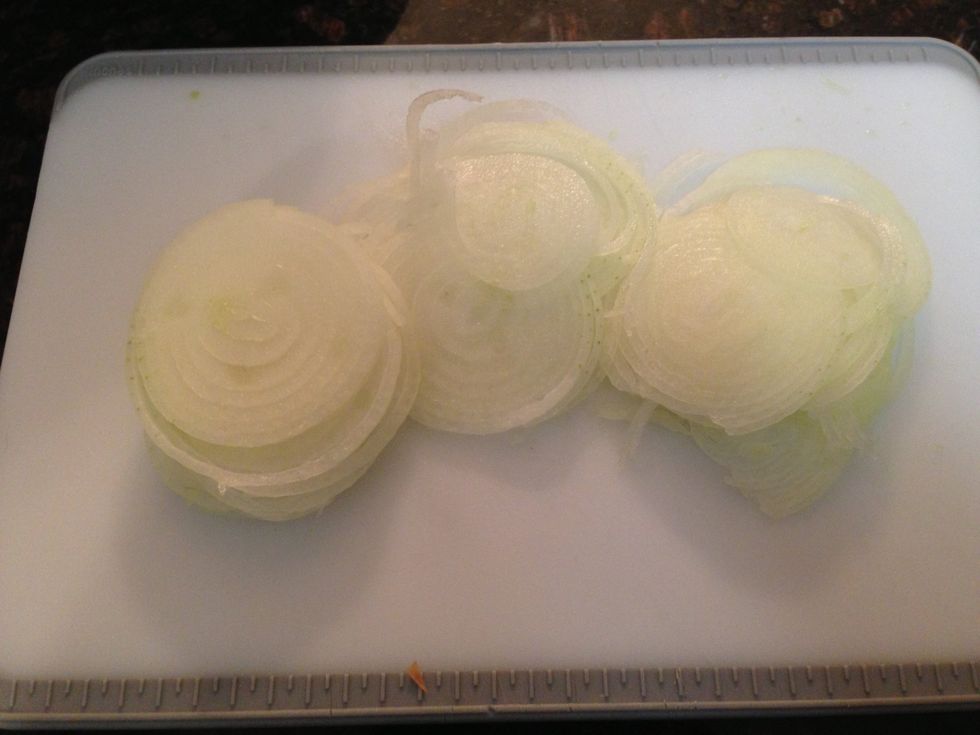 Onion Slices ready for the Baker
Place onions on top of peppers.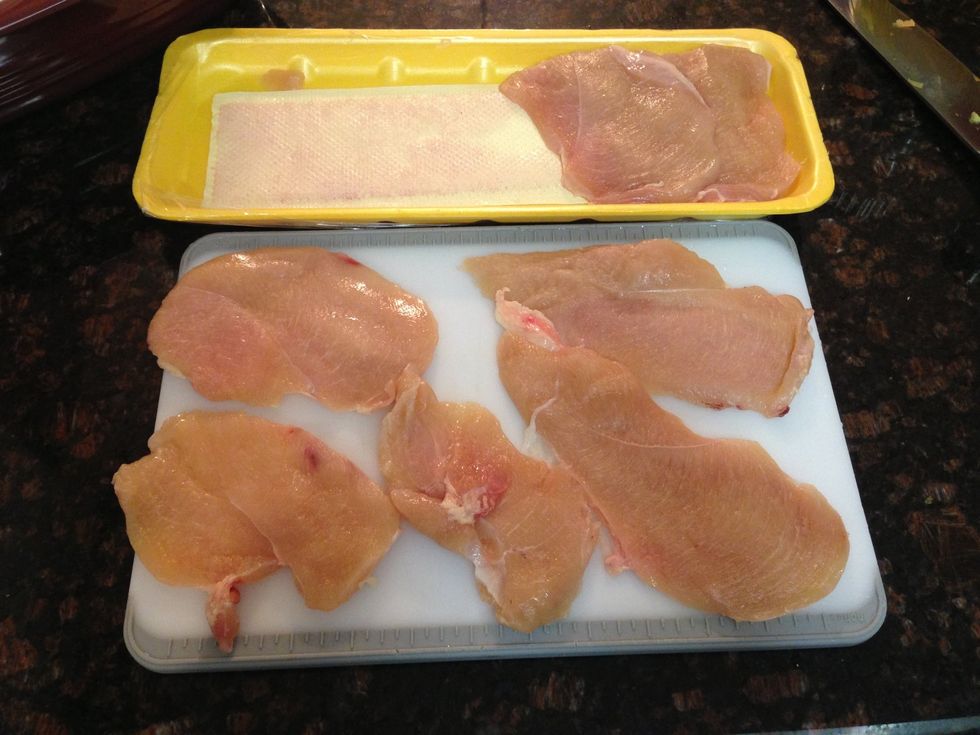 On cutting board lay out thin sliced boneless chicken breast .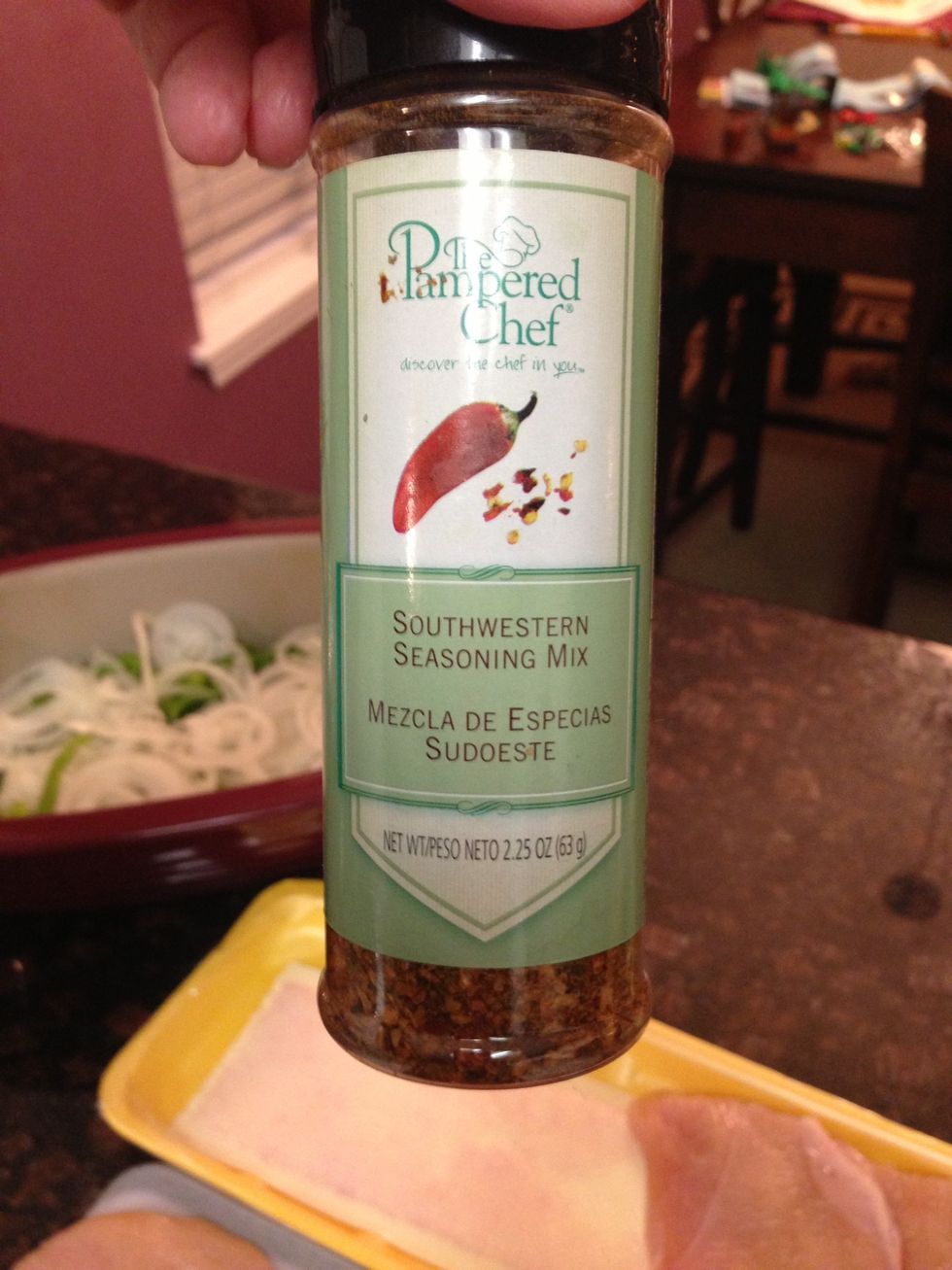 Time for the Seasoning! I like to use Southwestern Seasoning Mix from The Pampered Chef. If you don't have, use store bought Fajita seasoning.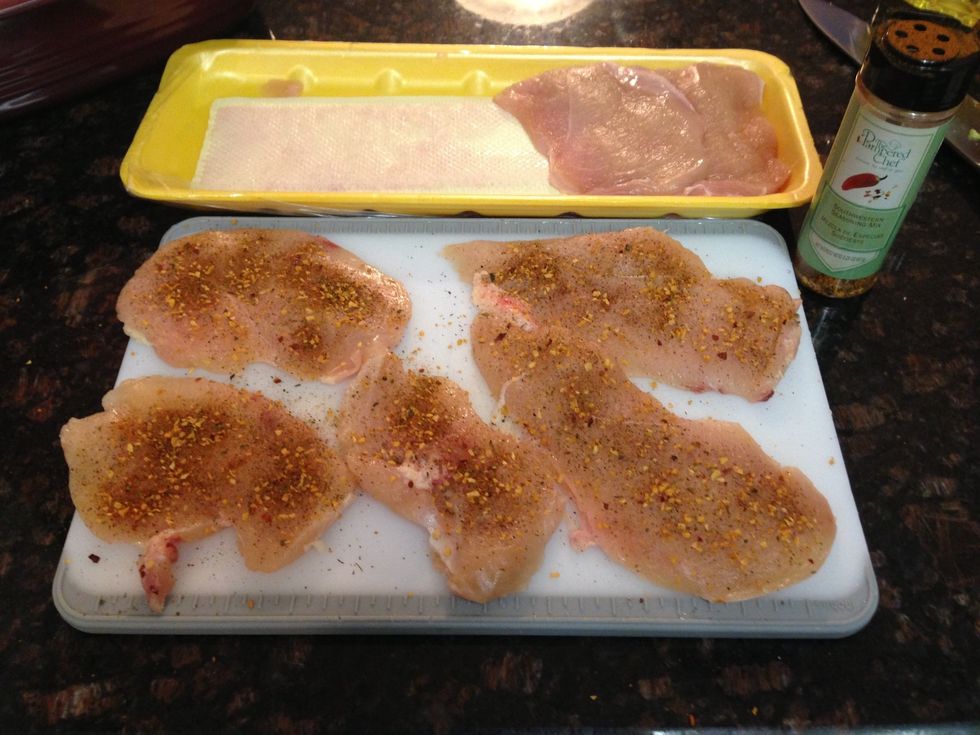 Sprinkle seasoning generously on one side.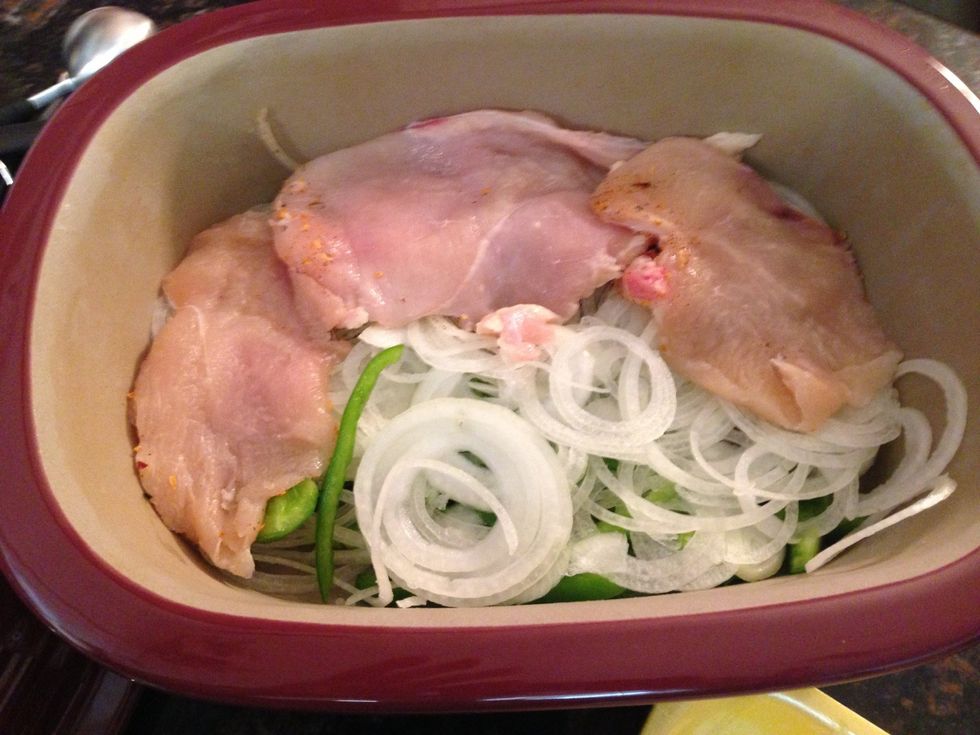 Place the seasoned side of chicken face down in baker on top of the pepper & onions.
Completely cover with all chicken breast. I used about 6.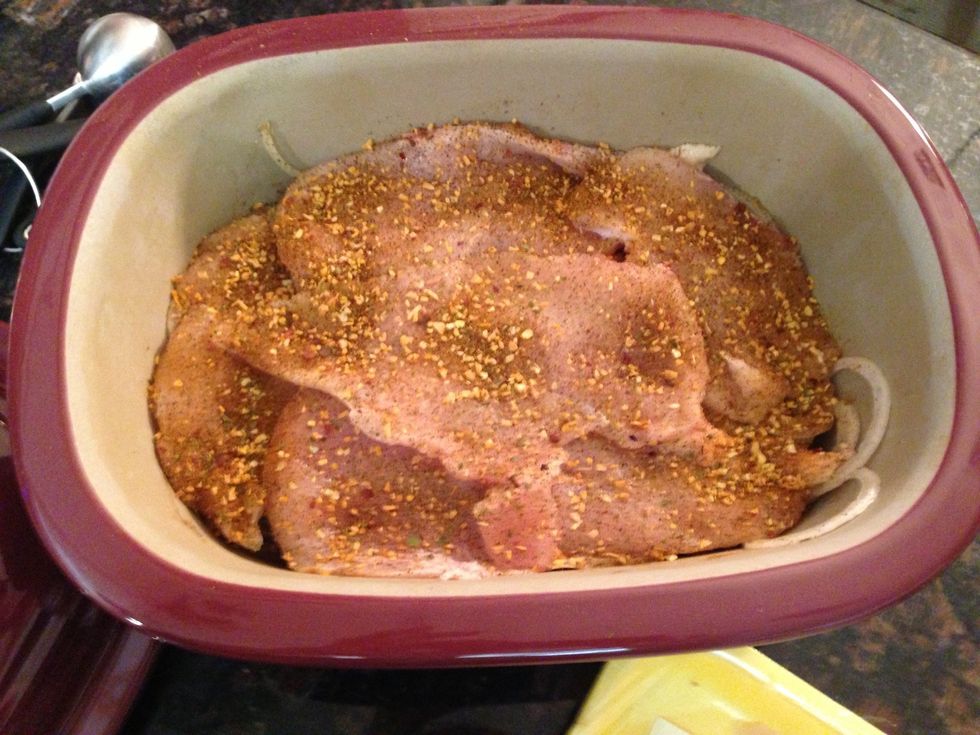 Now sprinkle this side of chicken with the Seasoning until well coated.
Place lid on Deep Covered Baker and set microwave. Set cook time for 10 minutes on High. .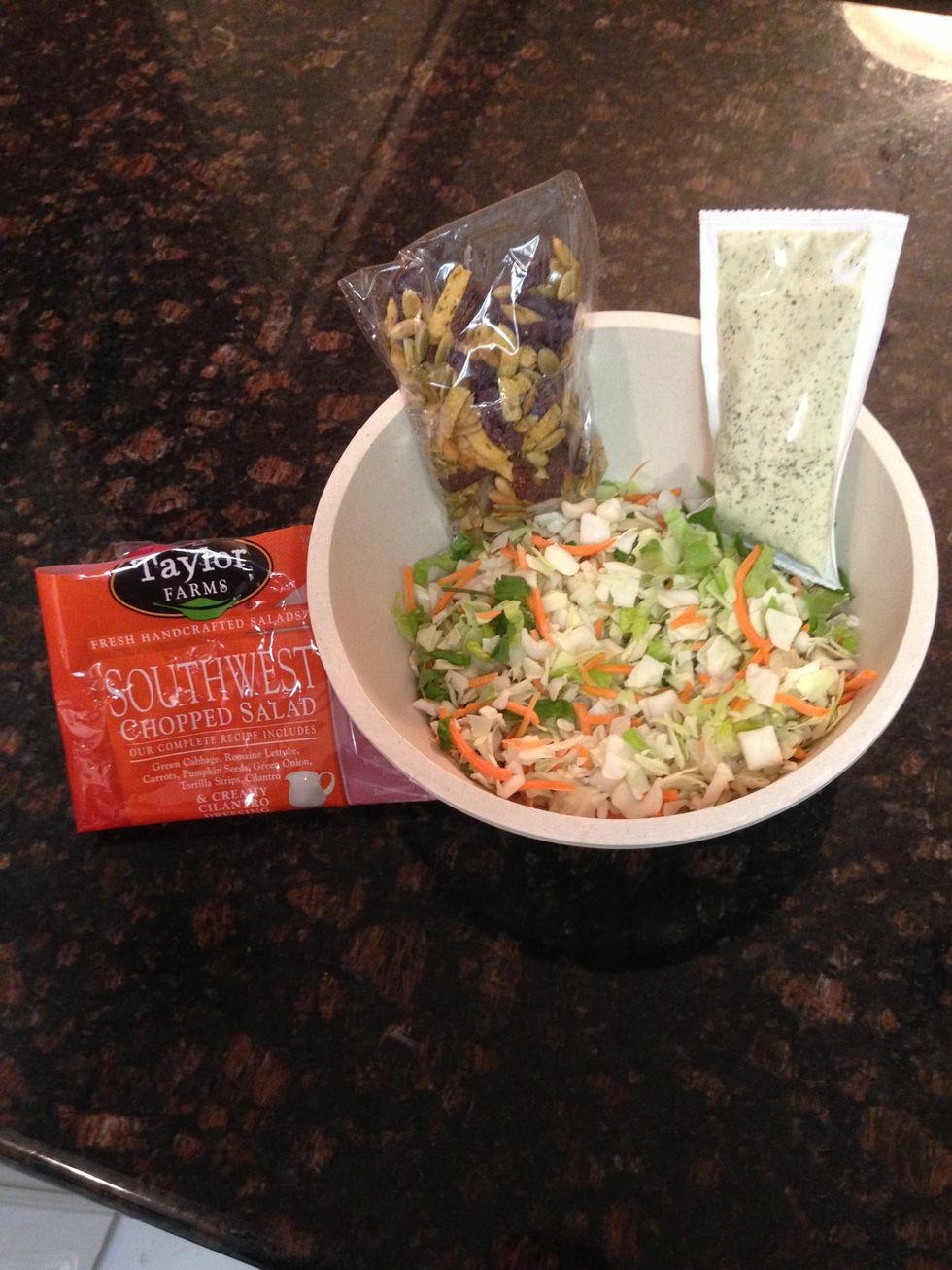 In the mean time, prepare the Side Salad. 1 Bag Southwest Chopped Salad. Find in produce section of grocery ($3.99). CEO with all the fixings.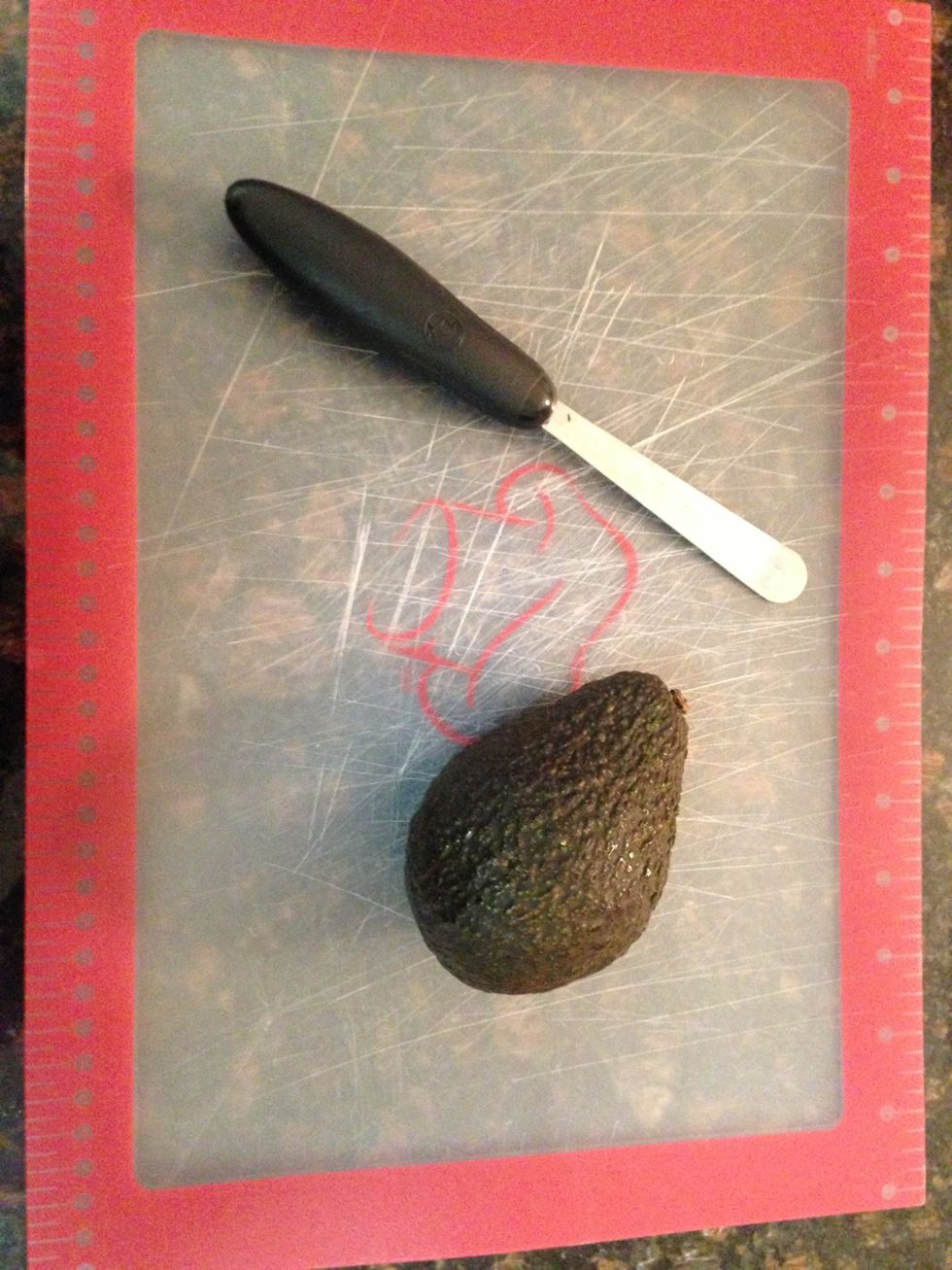 Who does love this "Super Food"? Yes, Avocado... Using The Pampered Chef avocado peeler, we will prepare fresh avocado for both the Fajitas & Salad.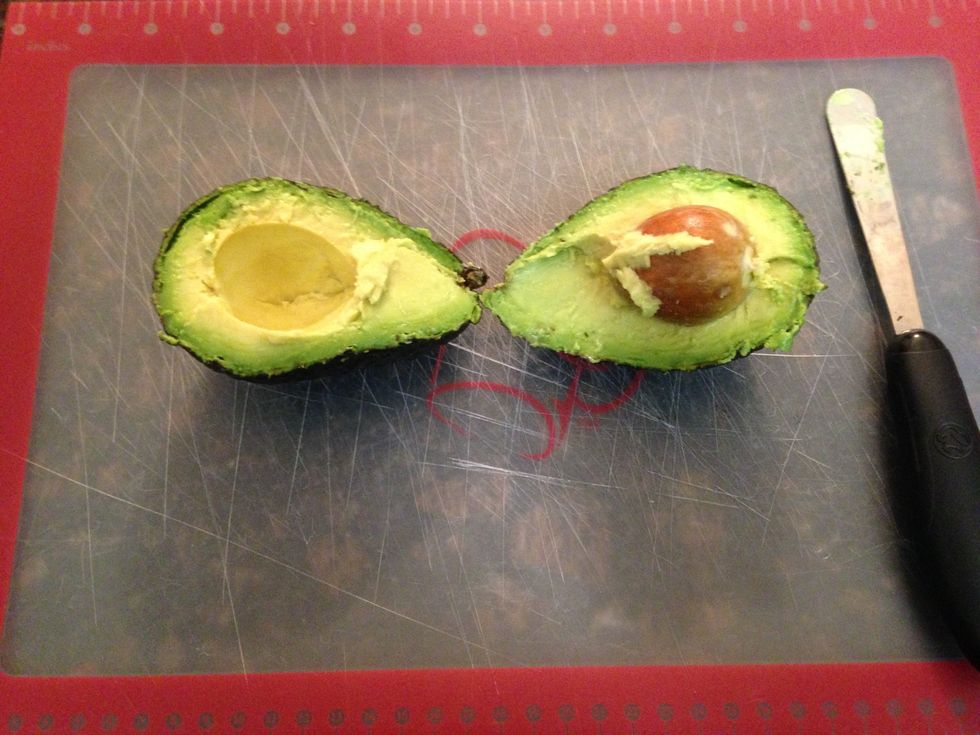 Using Avocado Peeler (or butter knife) slice all the way around the avocado until you get two parts. As seen here.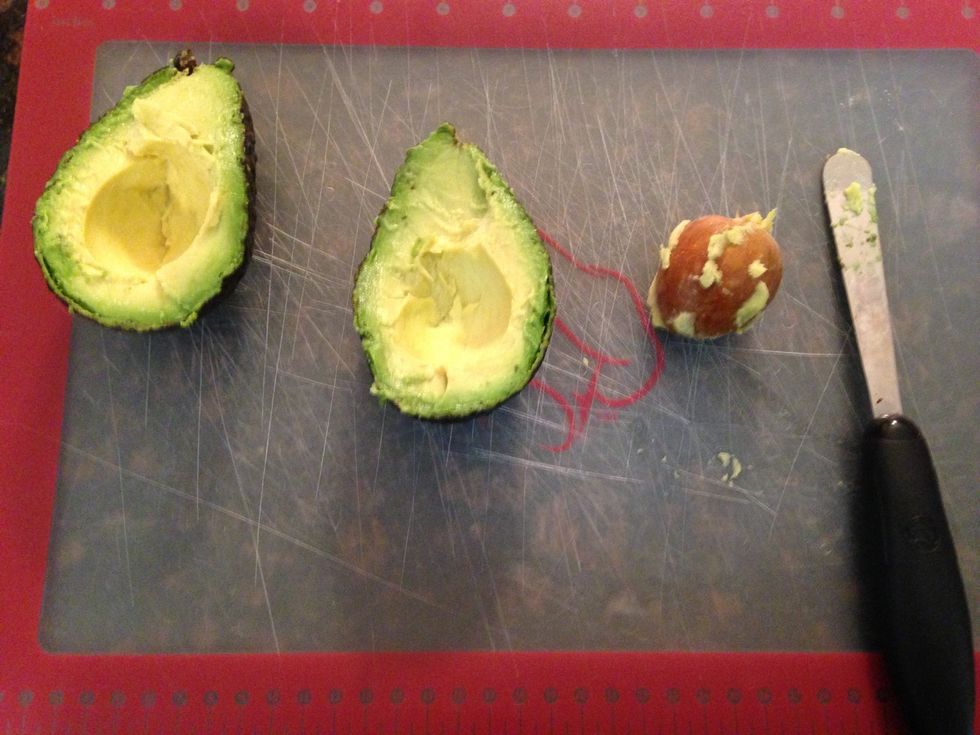 Using the same awesome kitchen tool (avocado peeler) pop out the seed/pit. Yes, it's that easy.
Now slice avocado in strips right inside its own skin.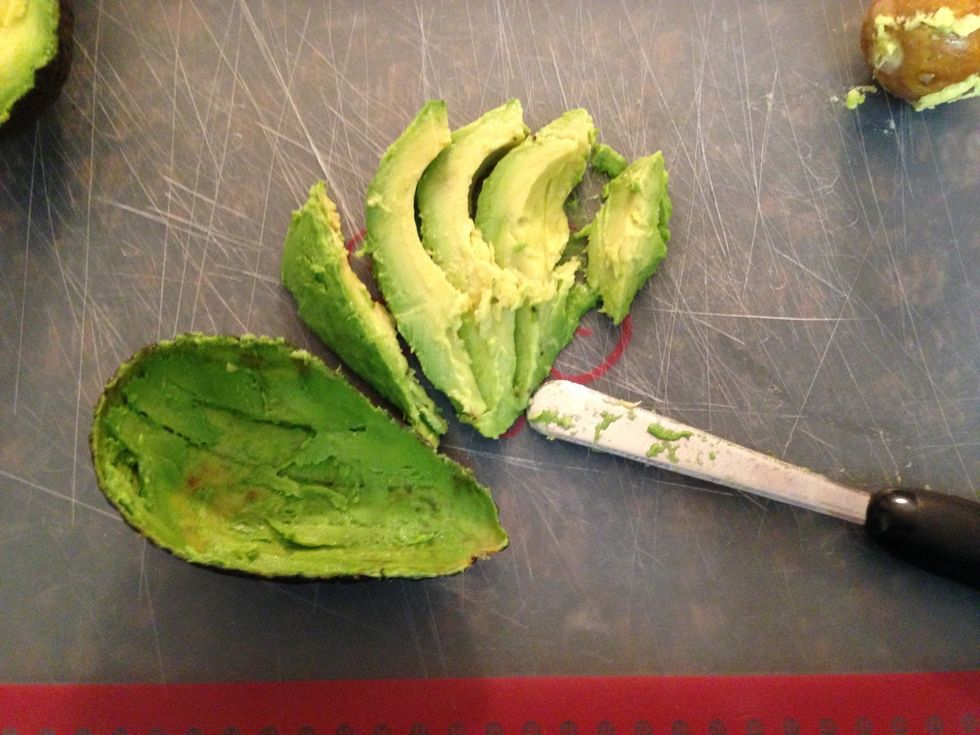 With one clean sweep after slicing, pop the avocado slice out of skin onto your cutting mat.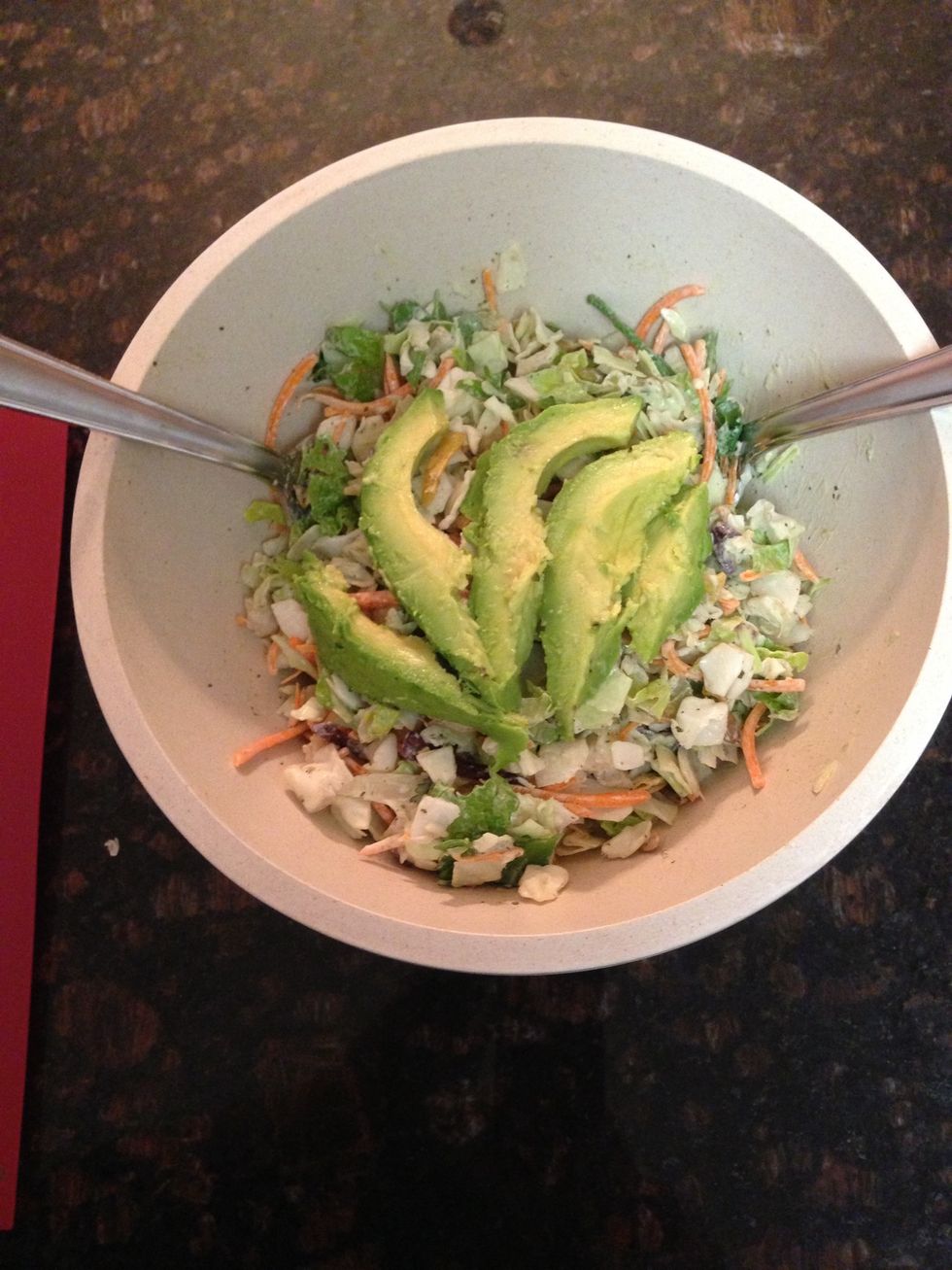 Use 1/2 avocado to top the side salad. Use the other half for dressing your fajitas with. It's creamy & delish. No need for sour cream.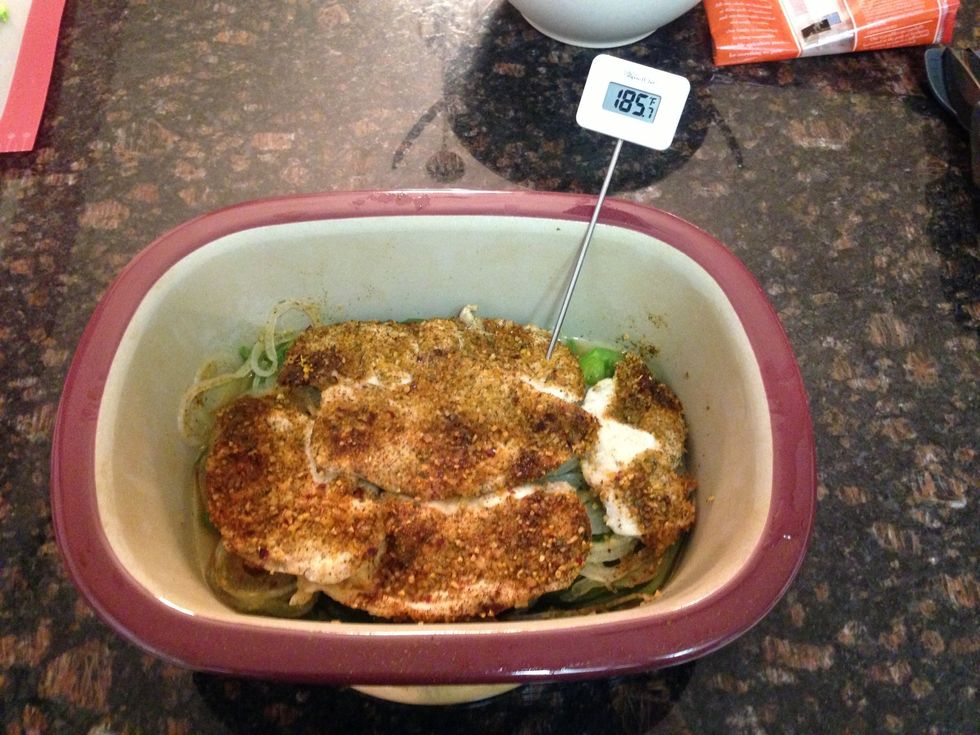 Look 10 minutes is up & time to check the chicken. With meat thermometer check done as of chicken. (165 degrees or higher is Done)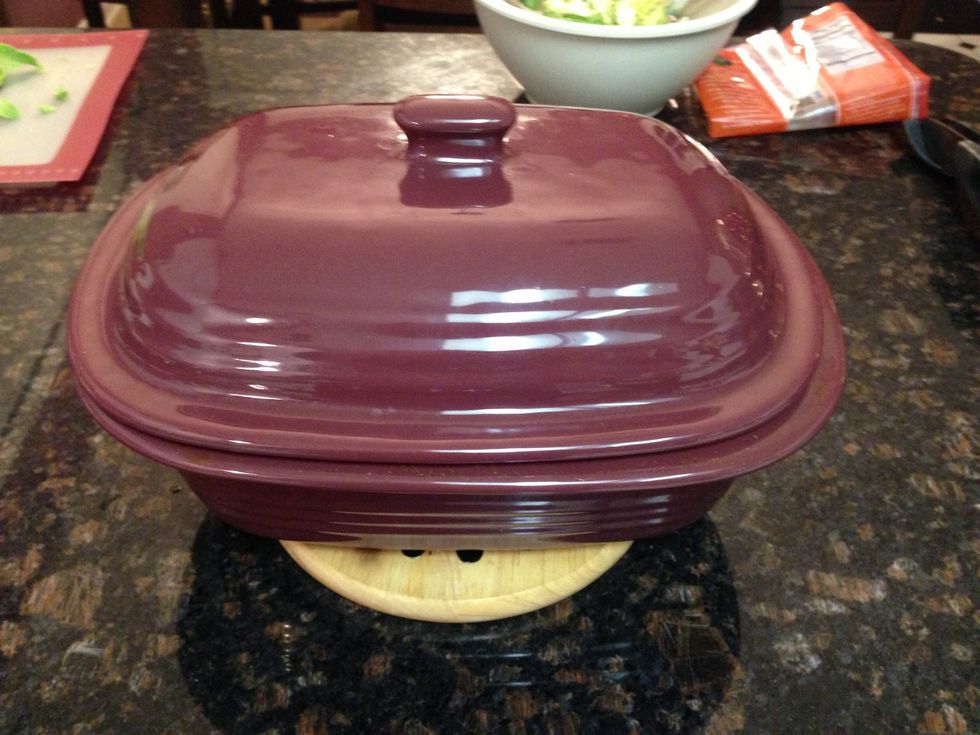 Return lid & let rest for 5 minutes. This gives the chicken an opportunity to redistribute its juices.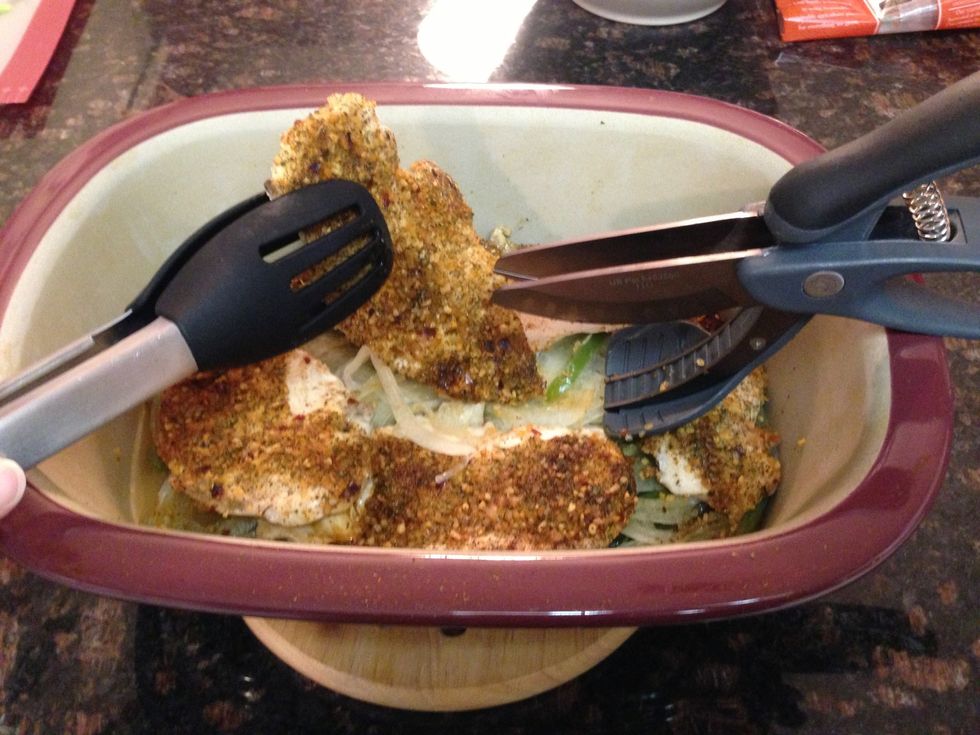 Time to slice the chicken. You can use a sharp knife on cutting board or. Try this! Using chef tongs, hold 1 chicken breast. Now with your other hand take The Pampered Chef Salad Coppers & cut chicken
Perfect slices of chicken for your fajitas.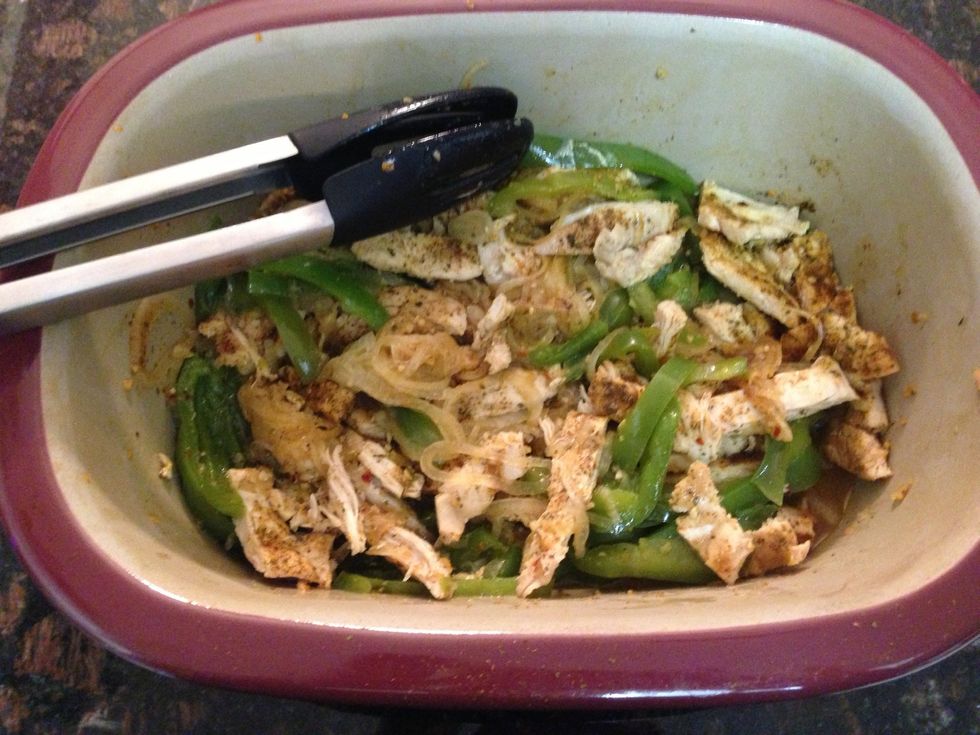 All cut & tossed together in the baker ready to be served
Dinner is served! 1 fajita on whole wheat tortilla, topped with low fat cheddar cheese, slice avocado, & salsa. Side salad with avocado & 1 wedge of fresh lime.
6 boneless chicken breast
Fajita seasoning
1 Tbs canola oil
2 bell pepper
1 yellow onion
1 bag Southwest Chop salad kit
Fresh limes
1 -2 Avocado