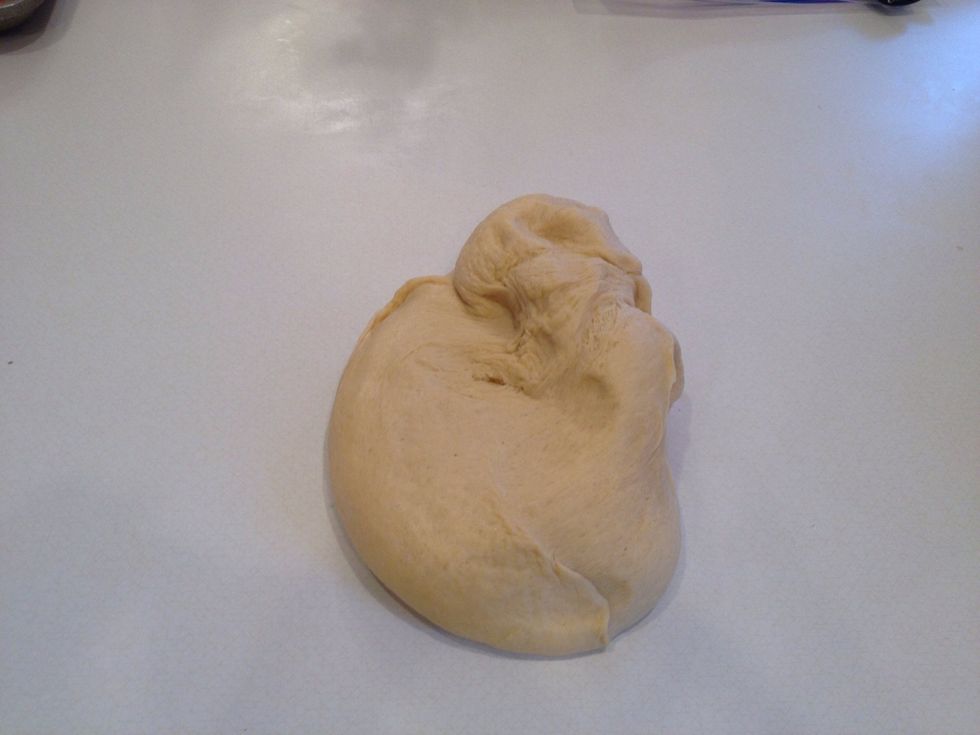 Take one-half of the dough recipe.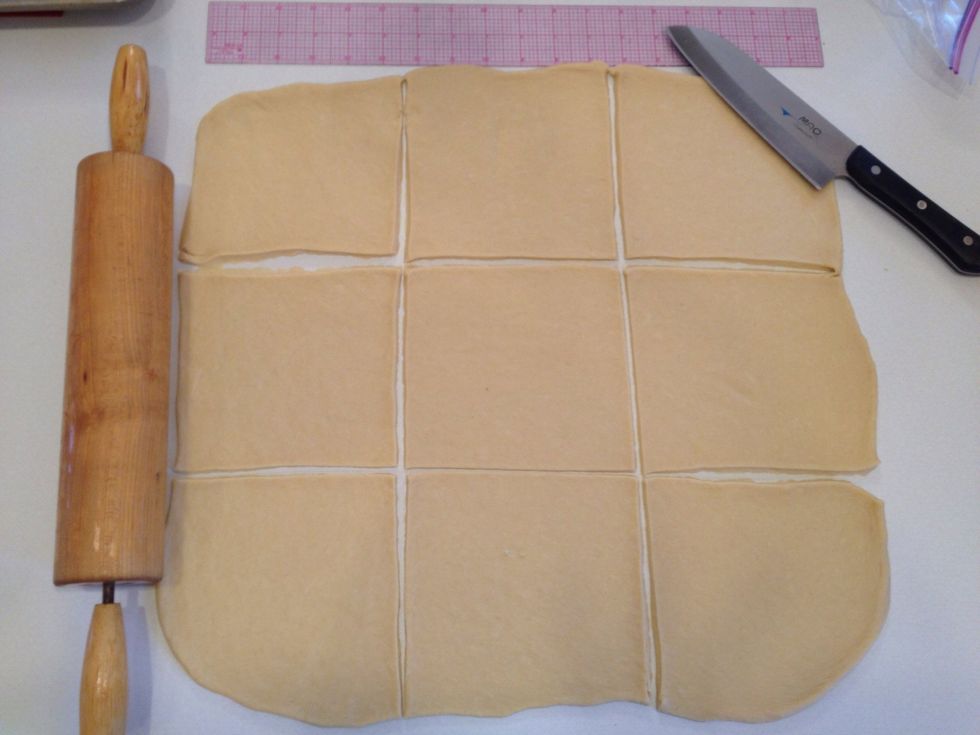 Roll it out to approximately 15-18" square and cut into 9 smaller squares á la tic-tac-toe.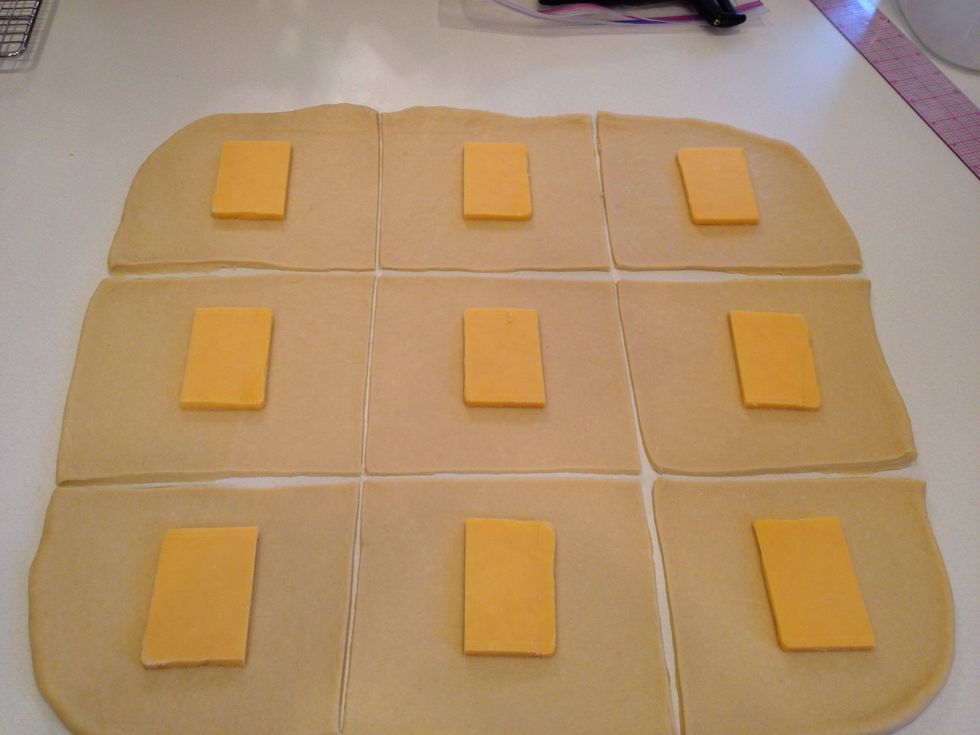 Either take a slice of American cheese and fold in half or use the equivalent of cheddar cheese. Place one in center of each square.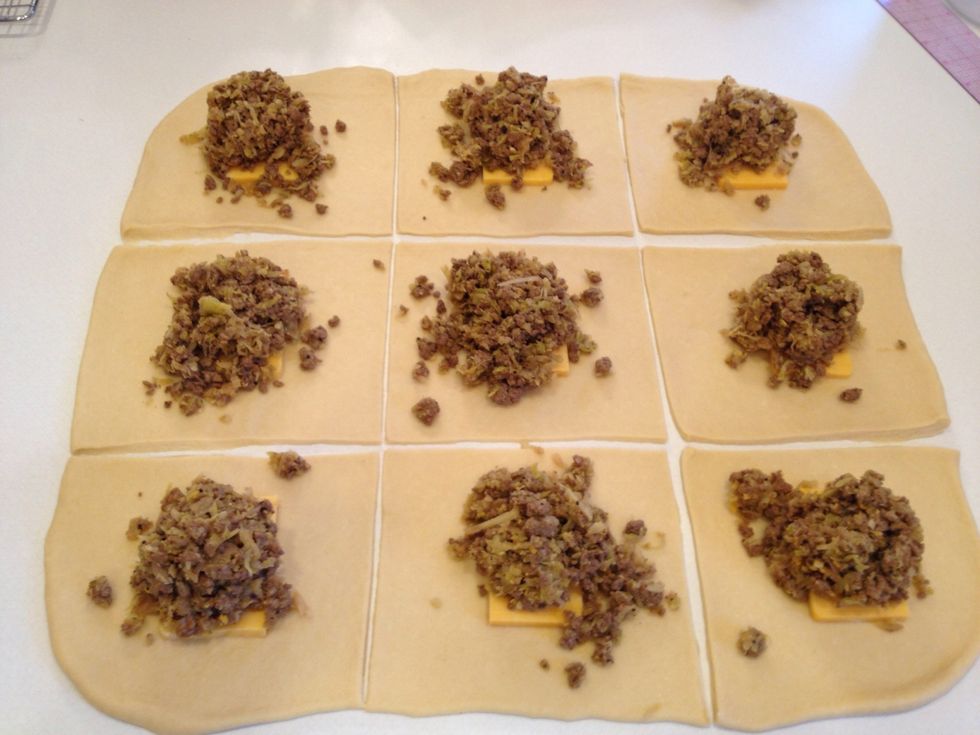 Splat 1/3 c. of cooked Runza mixture in the center of each square.
Fold up and seal each bundle of filling.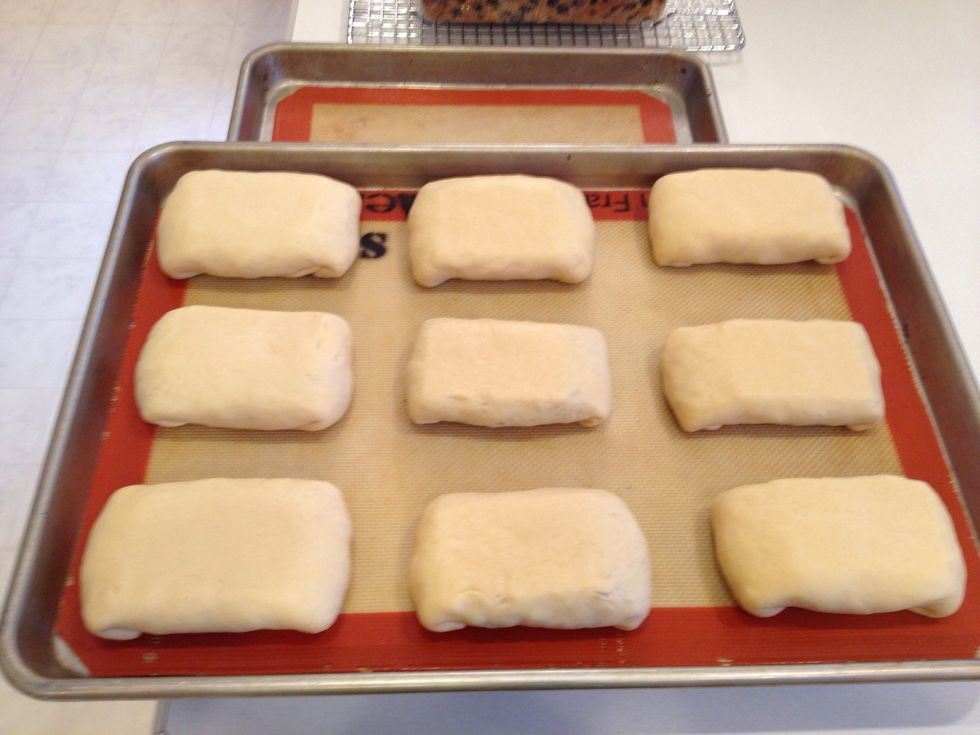 Then turn each bundle over (seam side down) and place on parchment on baking sheet. You can position about 9 Runzas per baking sheet.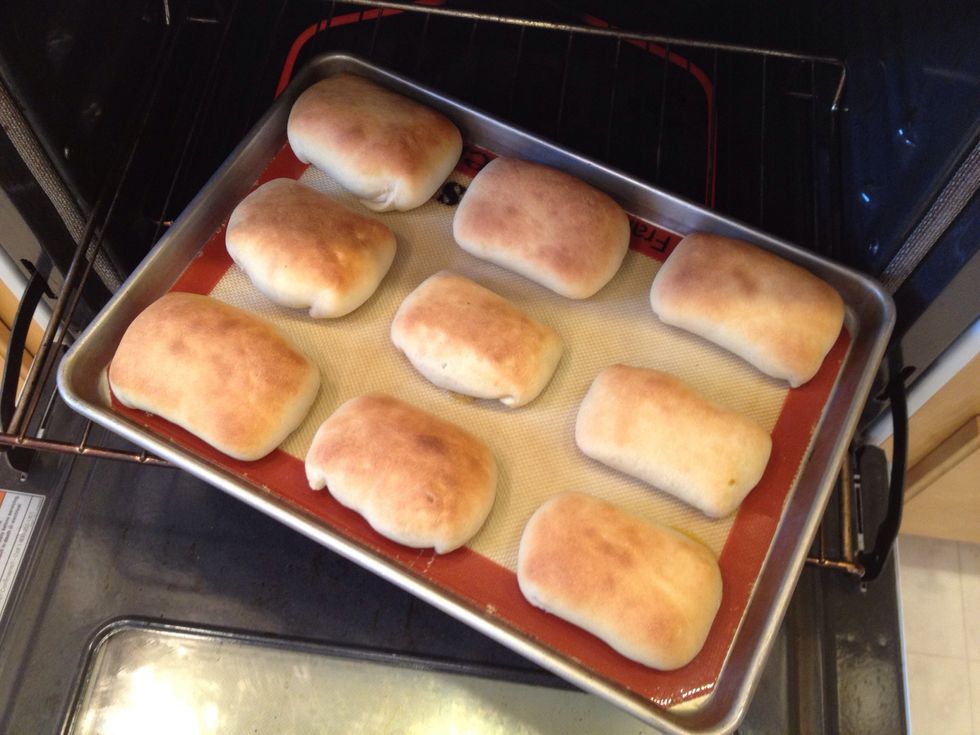 Bake until brown.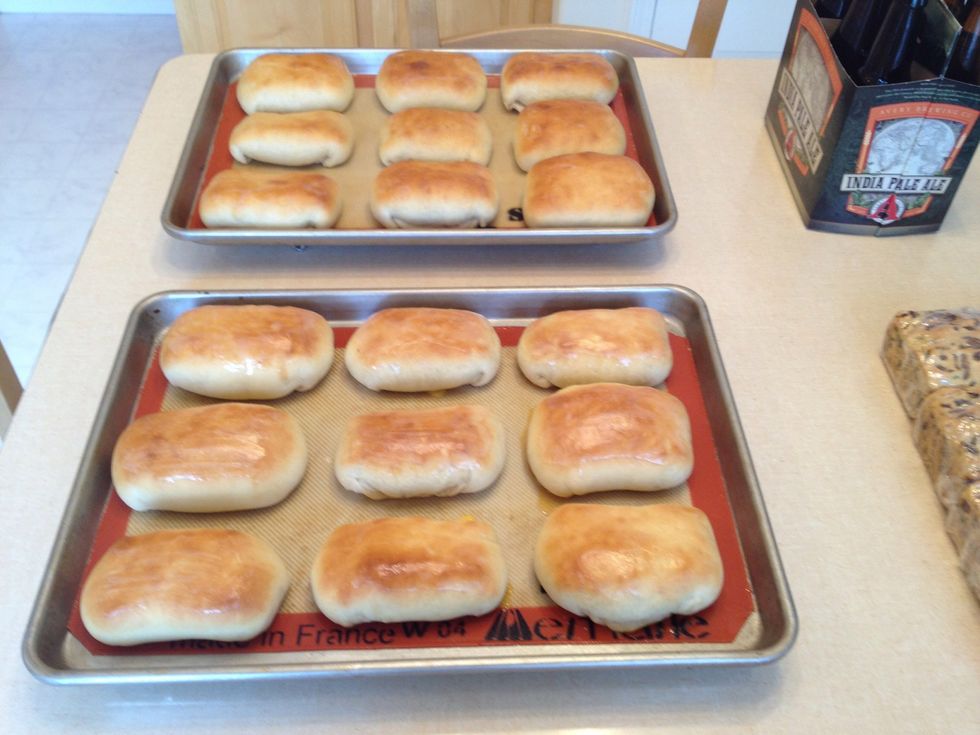 You'll get 18 Runzas. As they come from the oven, brush each with melted butter.
The Runzas heat up well in the oven wrapped in foil.
Bon appetit!
1.0 Recipe Runza filling
1.0 Recipe Runza bread recipe
1.0 Rolling pin
1.0 Knife
1.0 1/3 c. measuring cup
18.0 Slices cheddar cheese
2.0 Baking sheets
2.0 Sheets parchment paper or silicon baking mats
2.0 T. melted butter
1.0 Pastry brush