How to make rumaki with five spice orange sauce
Make Rumaki With Five Spice Orange Sauce
19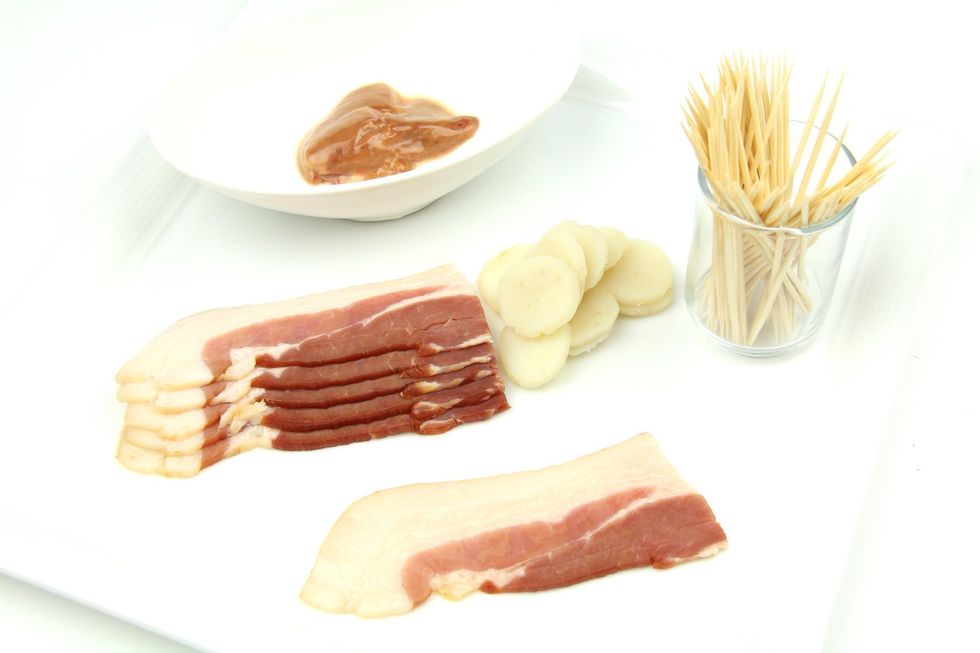 Assemble ingredients.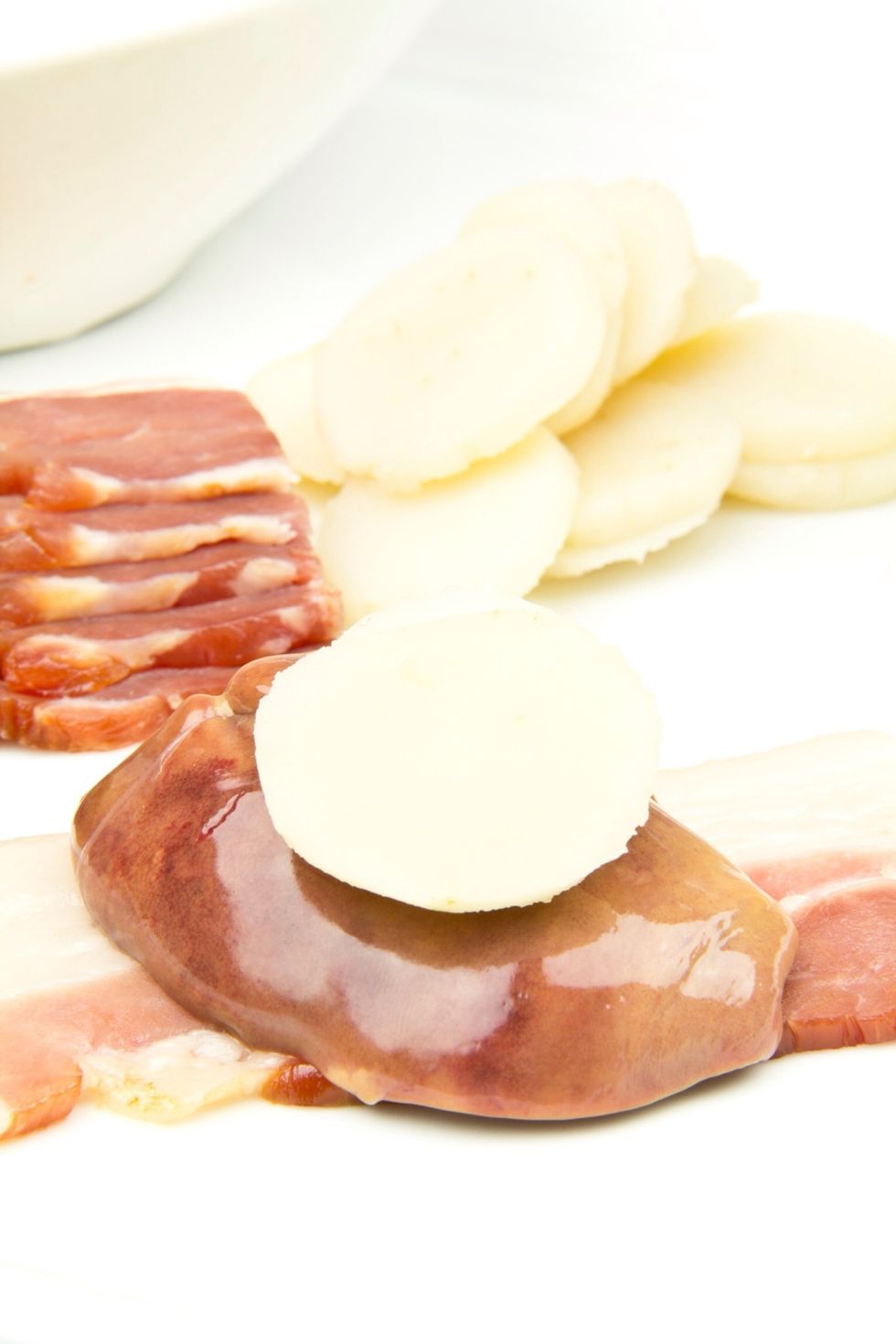 Lay out 1/2 slice of bacon. Place chicken liver with a water chestnut slice in the center and secure with a toothpick.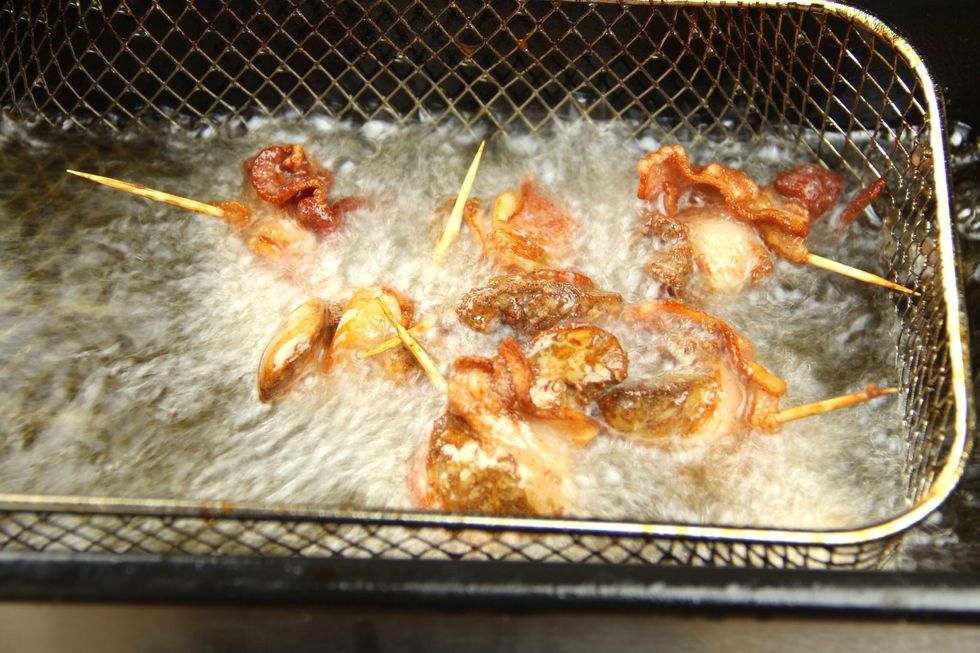 Fry until golden brown in a fryer set to 350° F.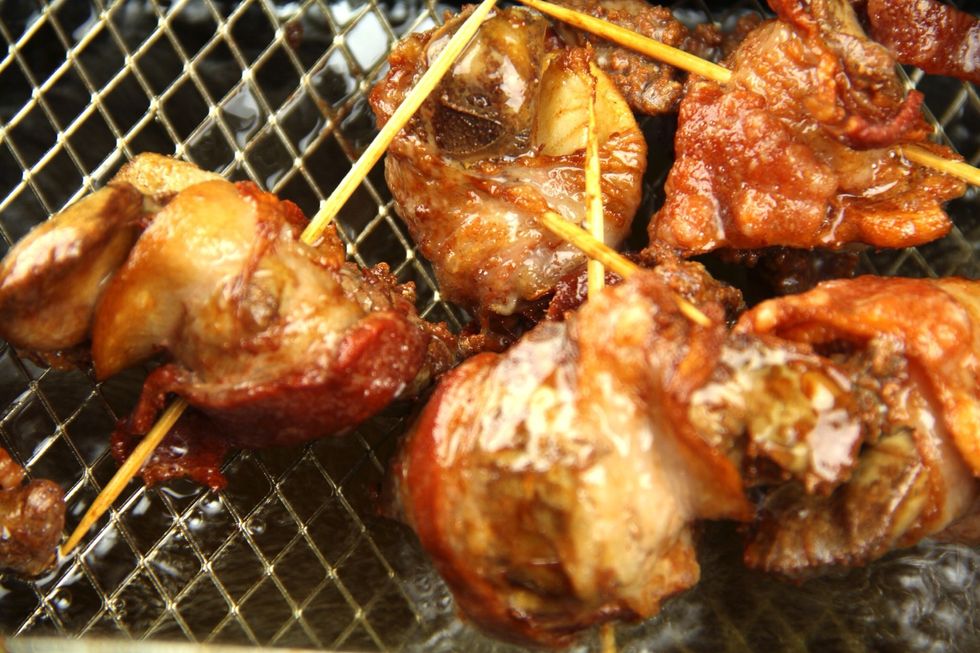 Remove to paper towel lined platter to drain. Repeat with remaining Rumaki.
Ratio for the sauce: 2 tablespoons of orange marmalade to 1 tablespoon water with a pinch of Chinese Five Spice. Increase as needed for your Rumaki.
For the sauce, mix ingredients in a small saucepan until hot.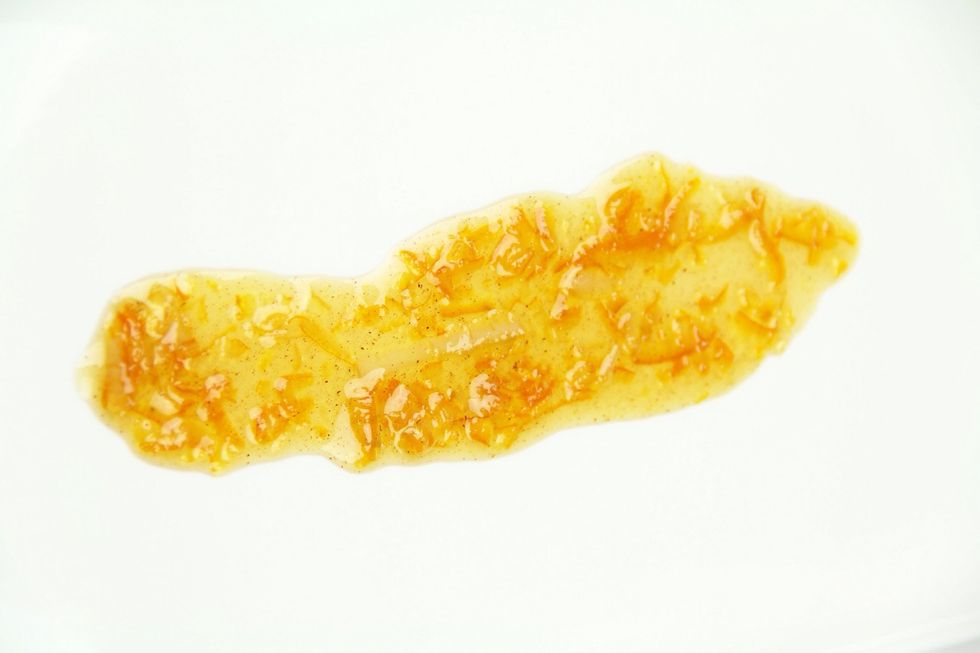 Lay the sauce as a base for the Rumaki.
Arrange hot Rumaki on top, and serve.
Chicken livers, cleaned and trimmed
Water chestnuts, sliced
Bacon slices
Toothpicks, wooden
Orange marmalade
Chinese Five Spice