Tools and ingredients.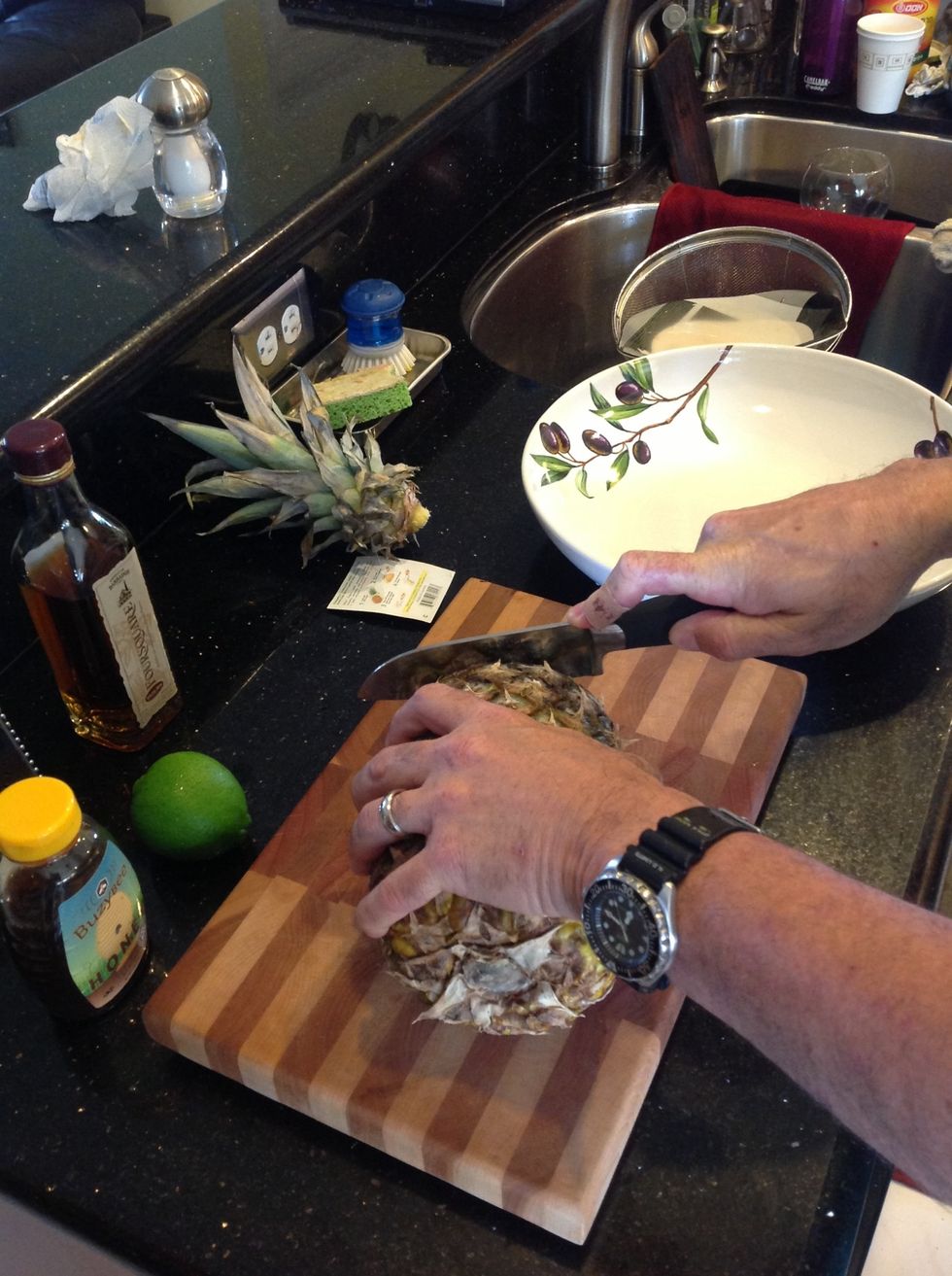 Twist off head and trim pineapple.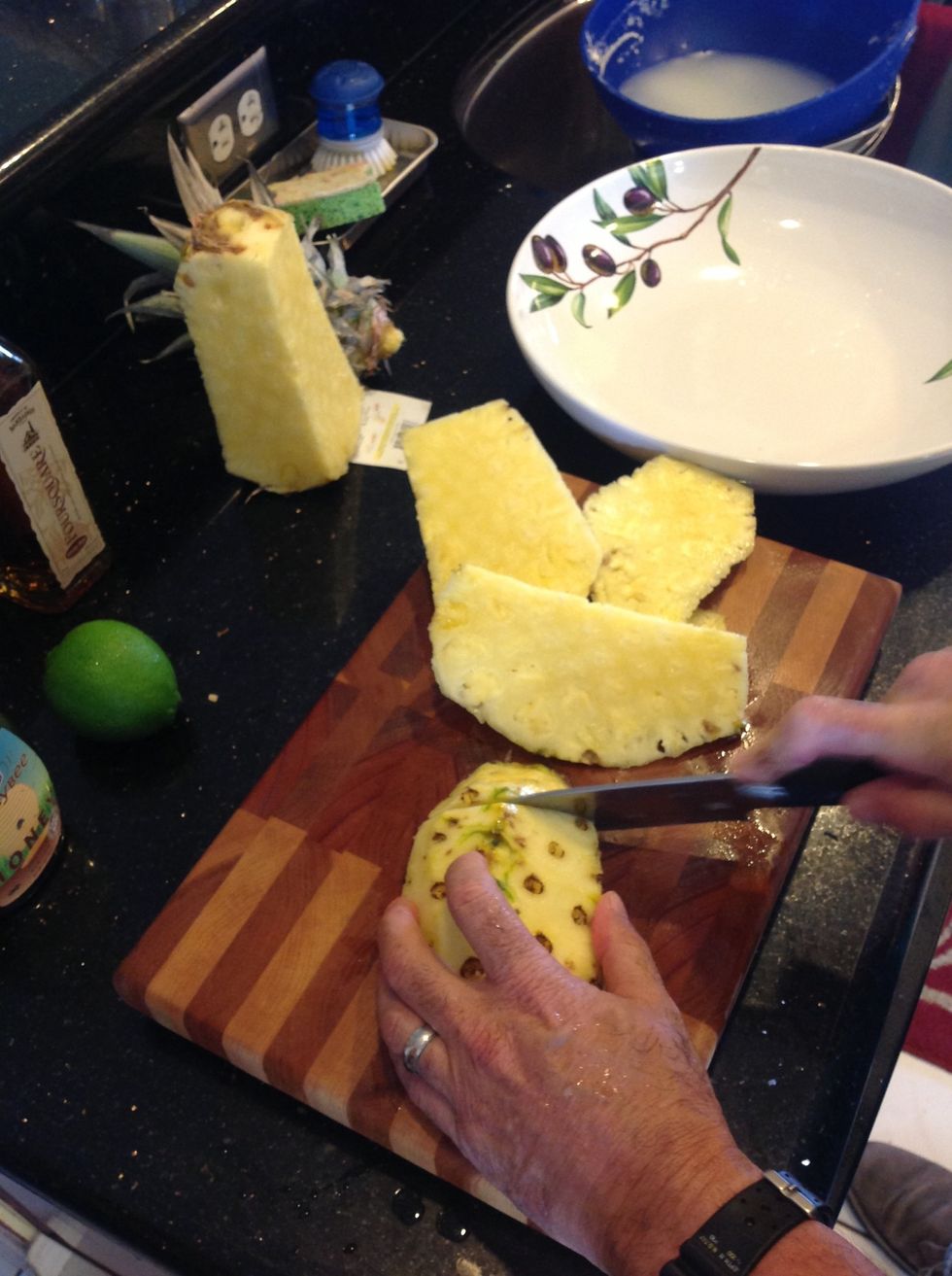 Slice in small sections.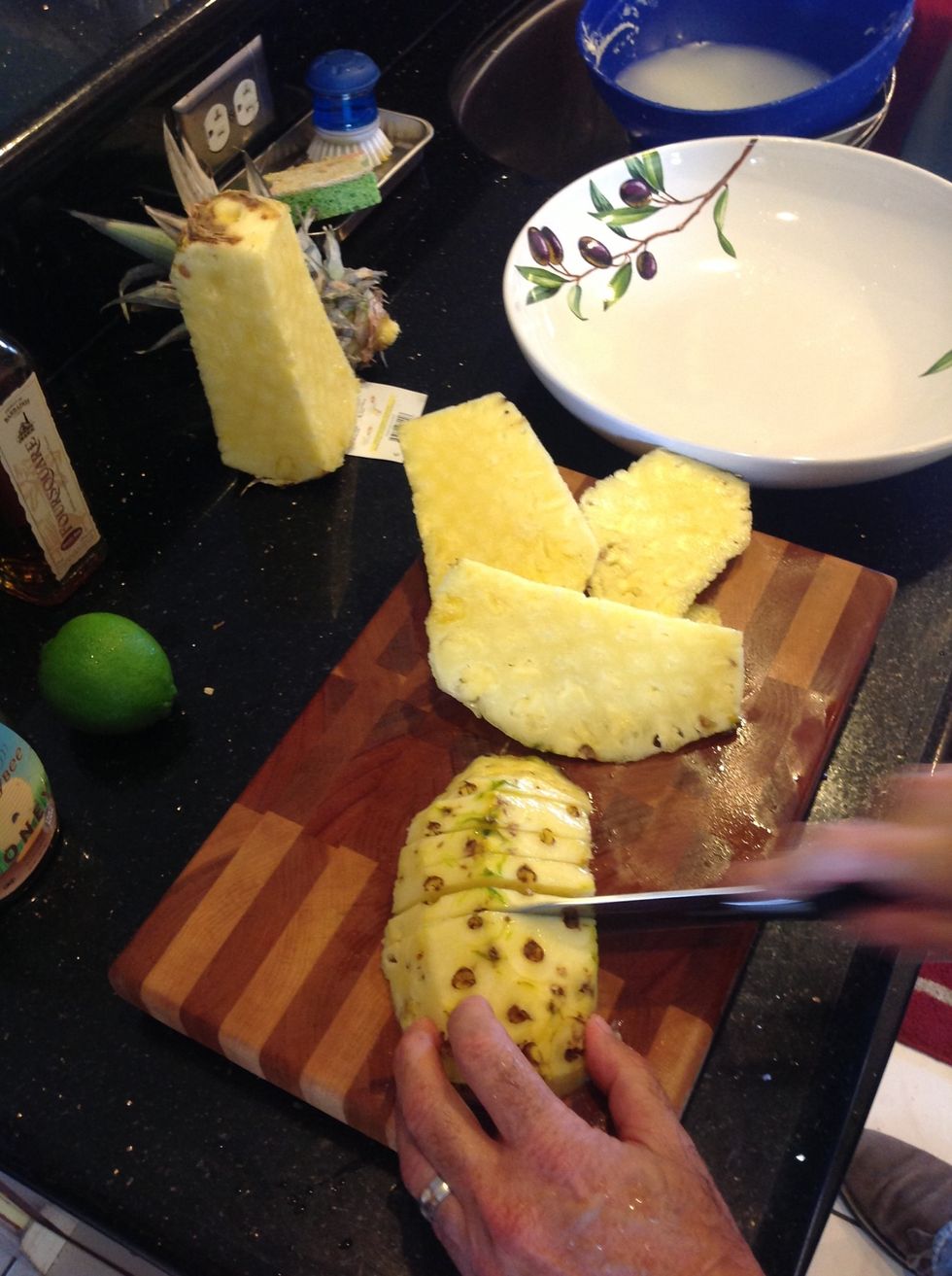 You should have four sections to slice.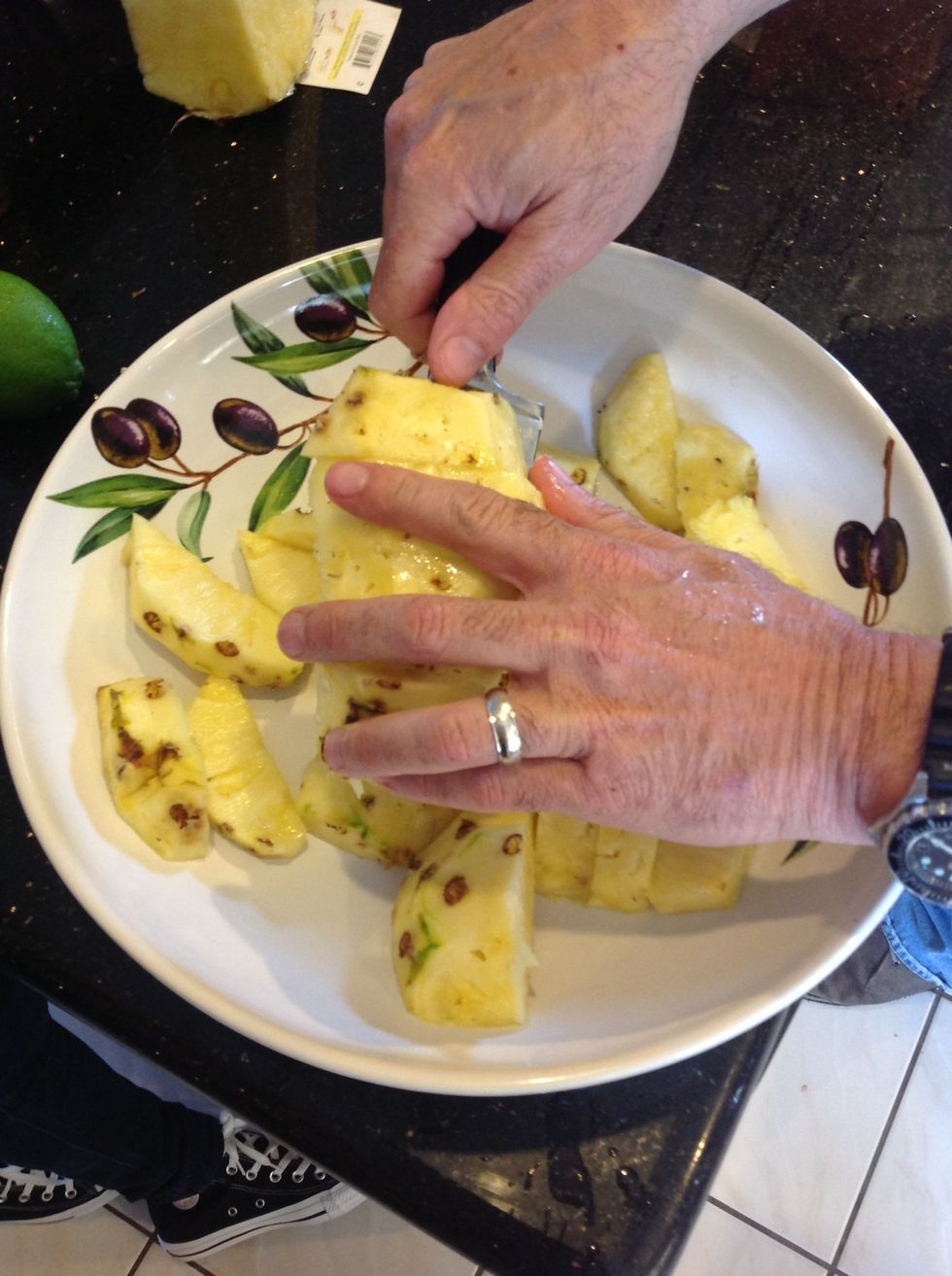 Add to large, rimmed bowl, but not too deep.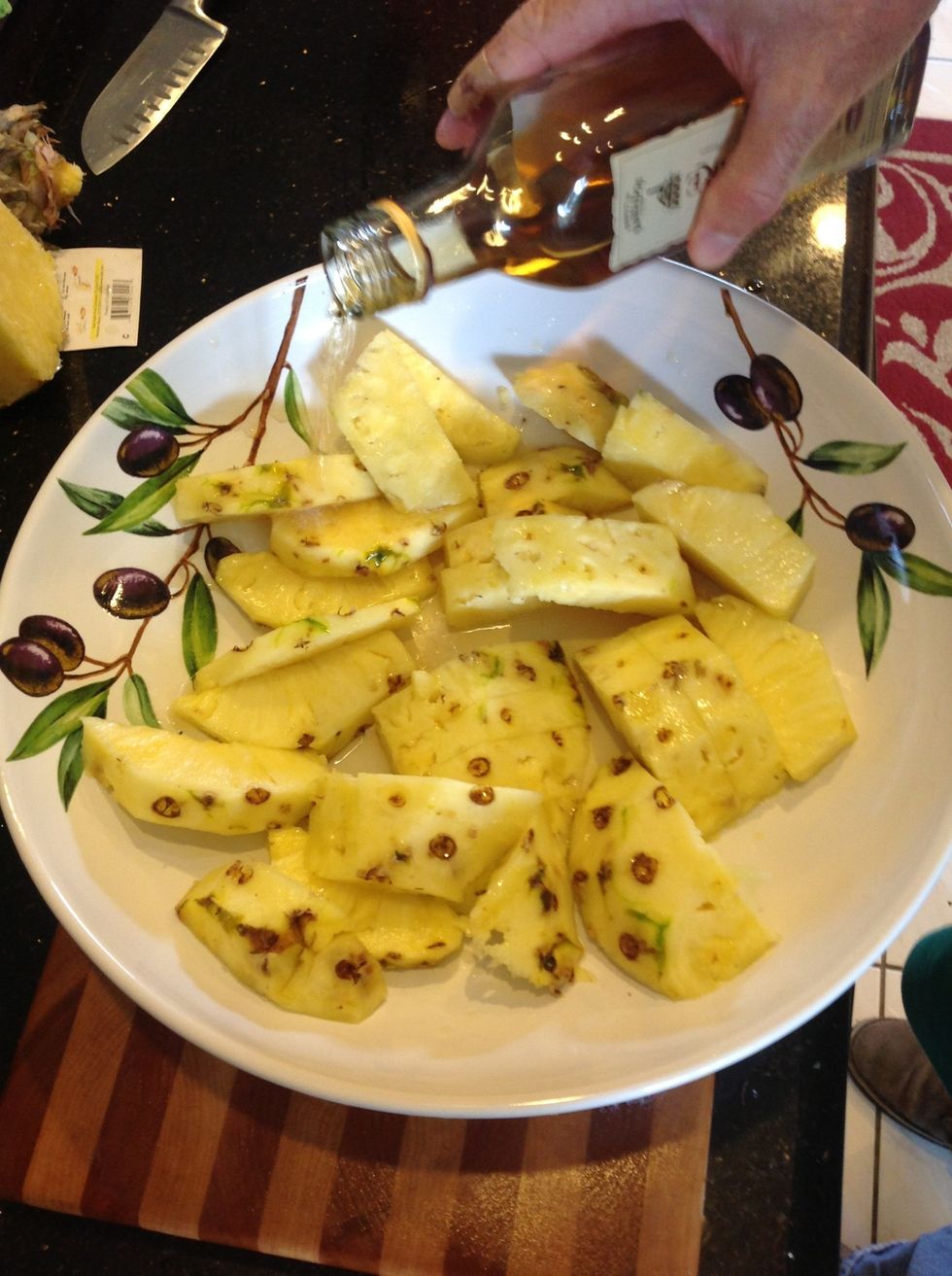 Add 125 milliliters of spiced rum.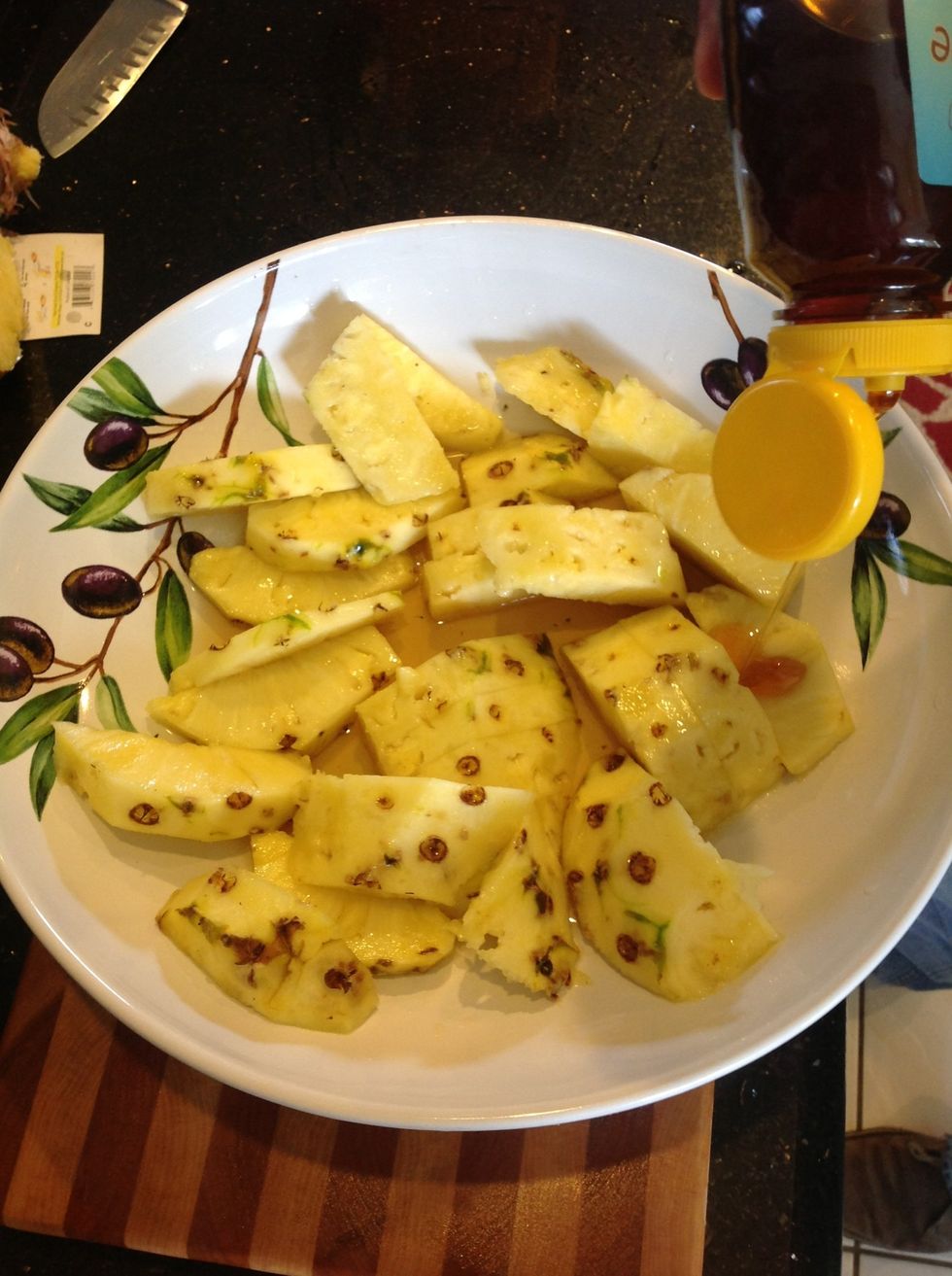 Coat the top of pineapple with wildflower honey.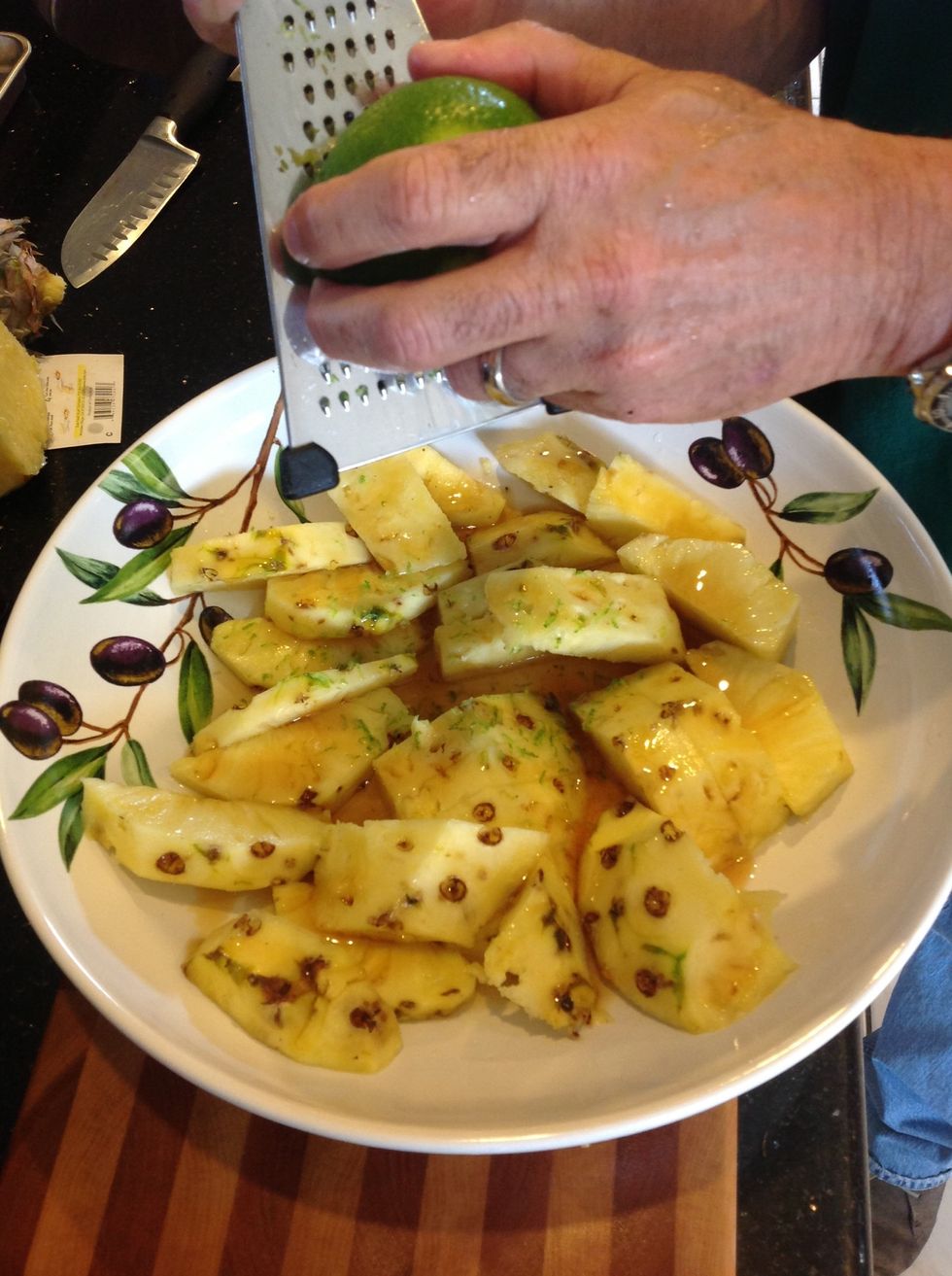 Shave one whole lime on top.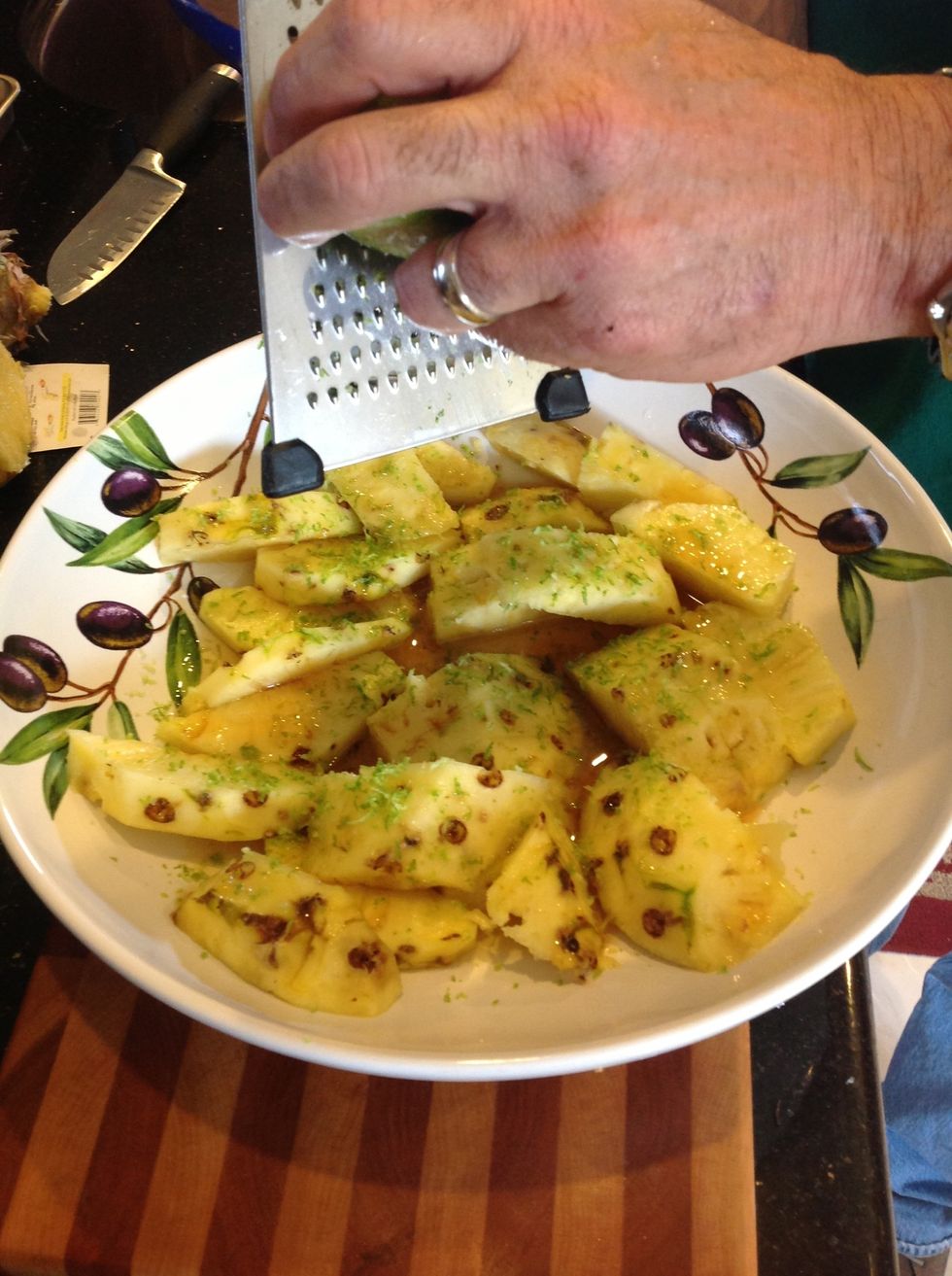 The more shavings the better.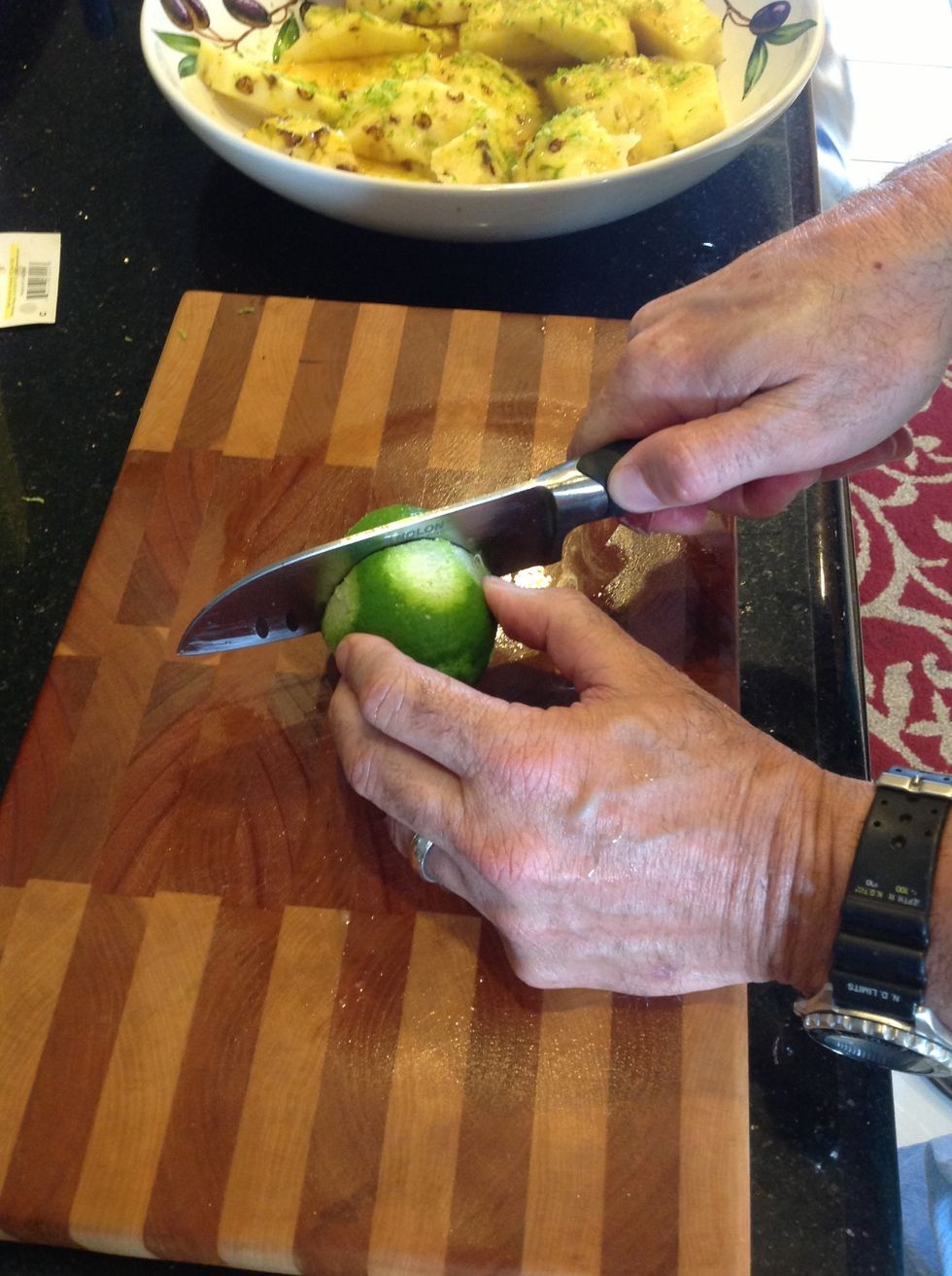 Slice lime in half.
Squeeze both halves of lime on top of pineapple.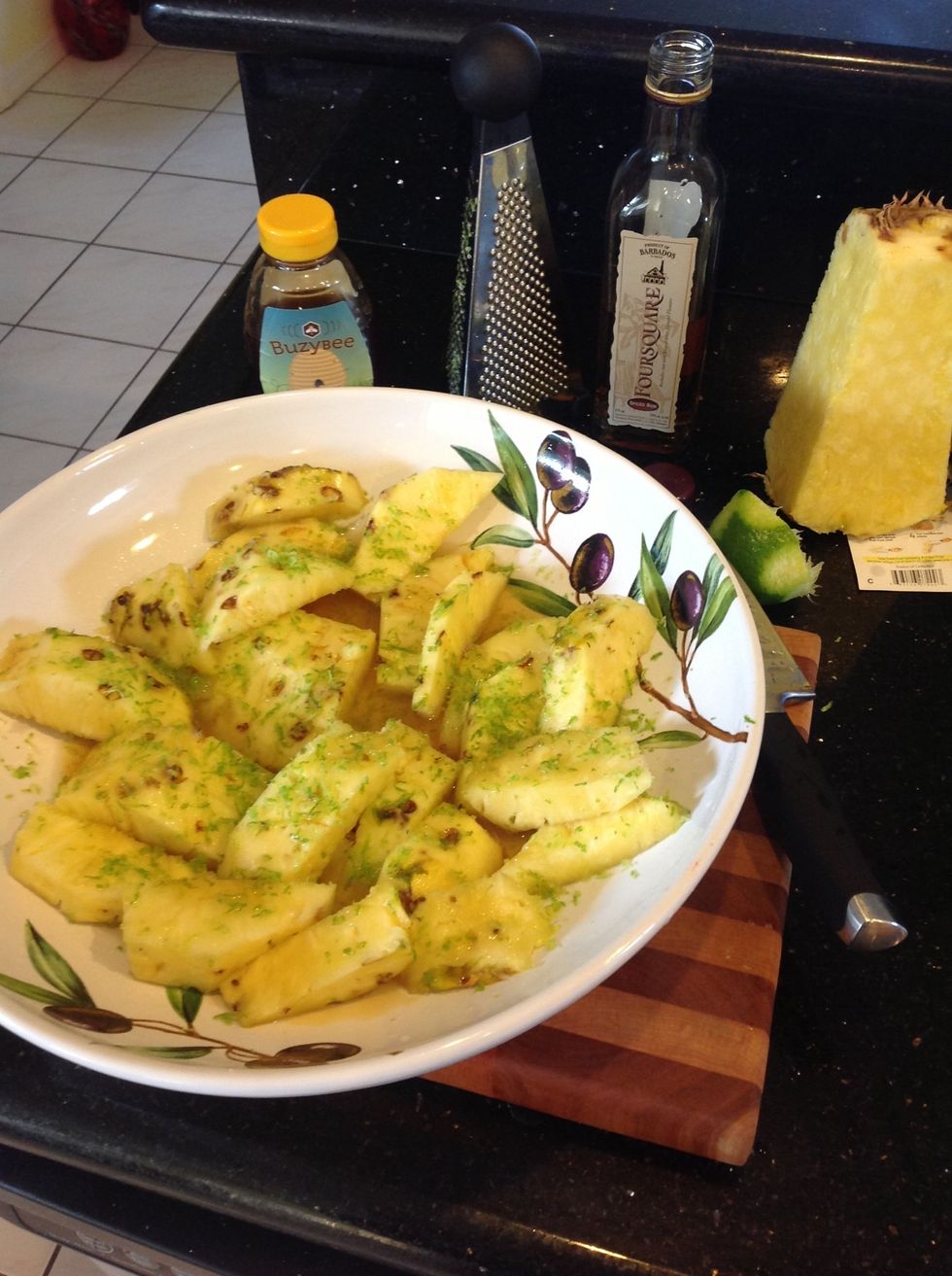 Finished product.
Cover and chill for at least two hours before serving. Chill overnight for best results.
Pineapple
Lime
Honey
Spiced rum
Morris Massre
Just a guy that likes cooking. USC alumnus,Gamecock fan, voracious reader, & cigar connoisseur.