How to make rum flambéed banana french toast
The perfect way to win anyone over at brunch. Impress your friends and family in the kitchen with flames, food and fun - all with a splash of rum.
167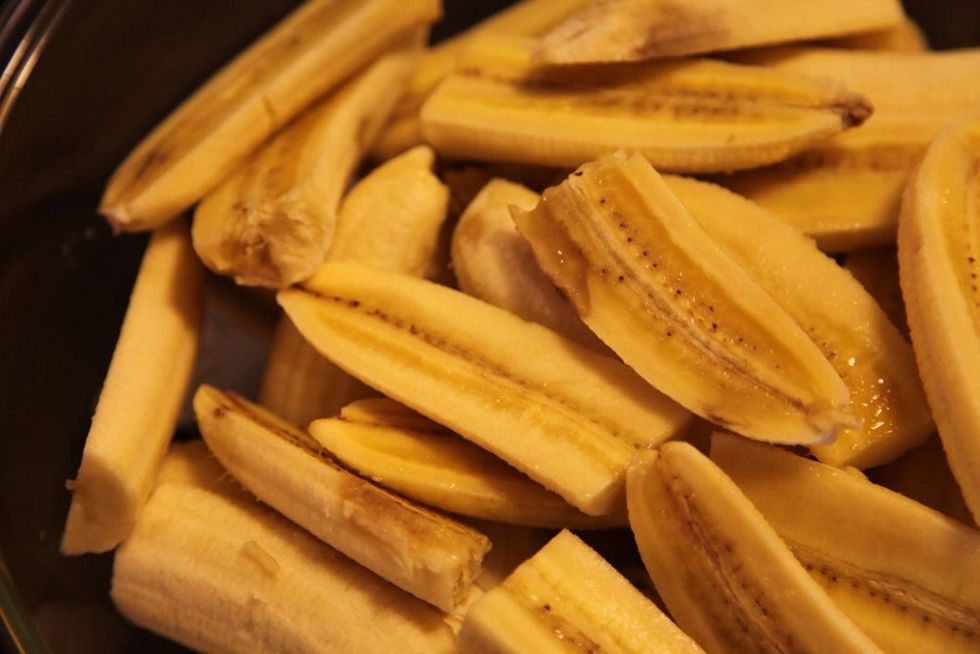 Peel bananas, cut them in halves and down the center.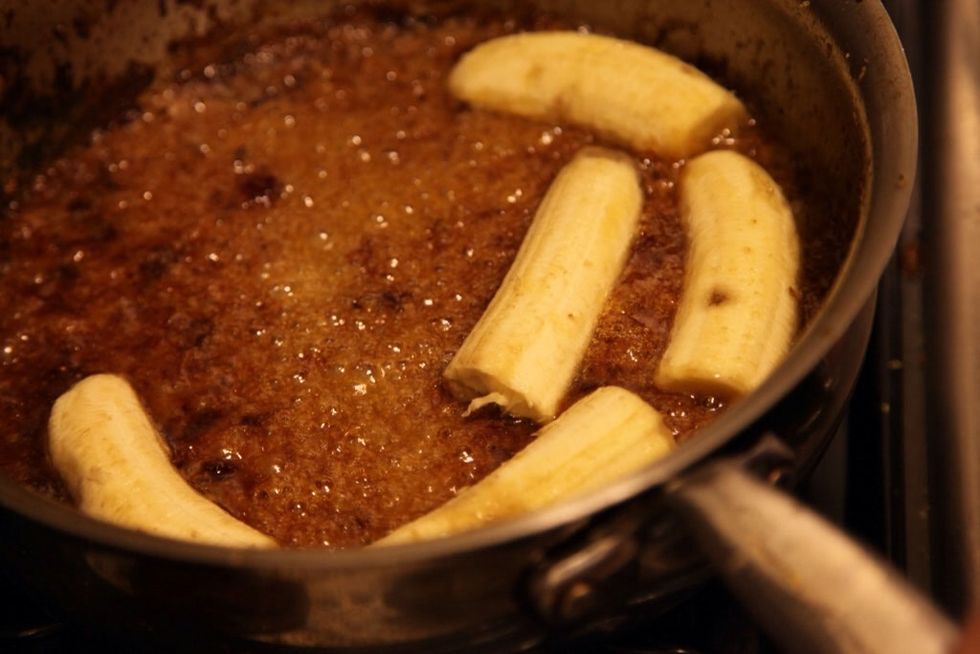 Bring your butter and brown sugar to a simmer in a medium sized saucepan. Place bananas flat side down.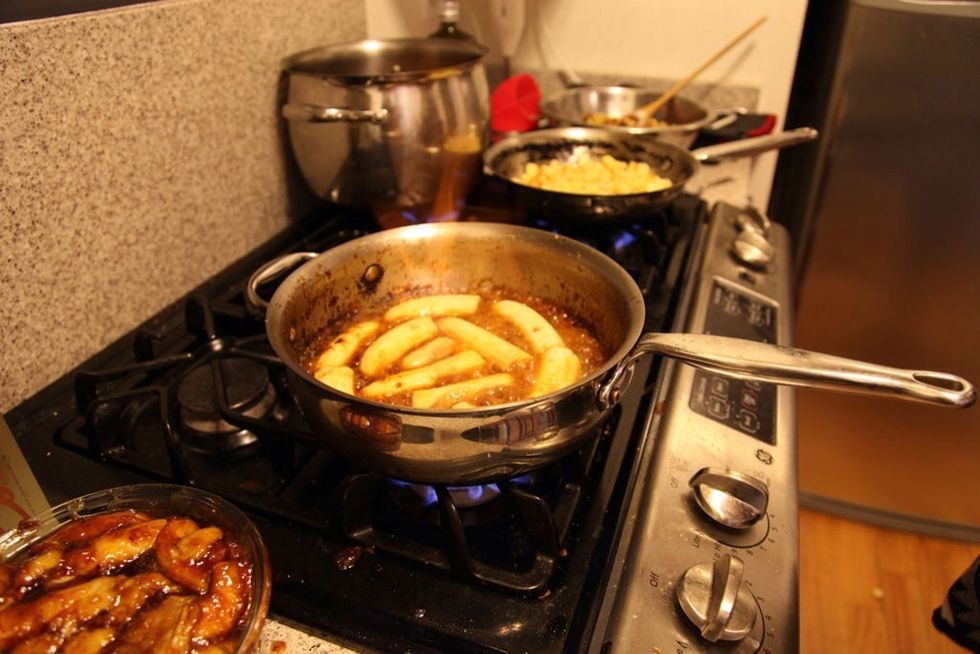 Fry bananas until golden brown. Pour 1/4 cup of Don Q Añejo. Tip the pan until the liquid catches flame. Cook until bananas are caramelized and tender.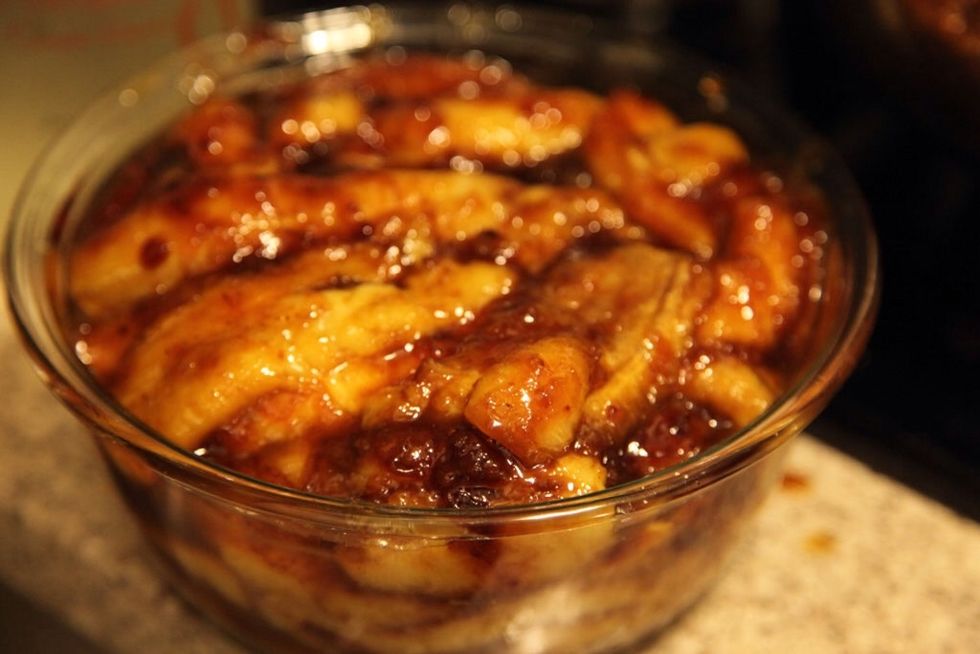 Transfer bananas to small bowl while you prepare your French Toast.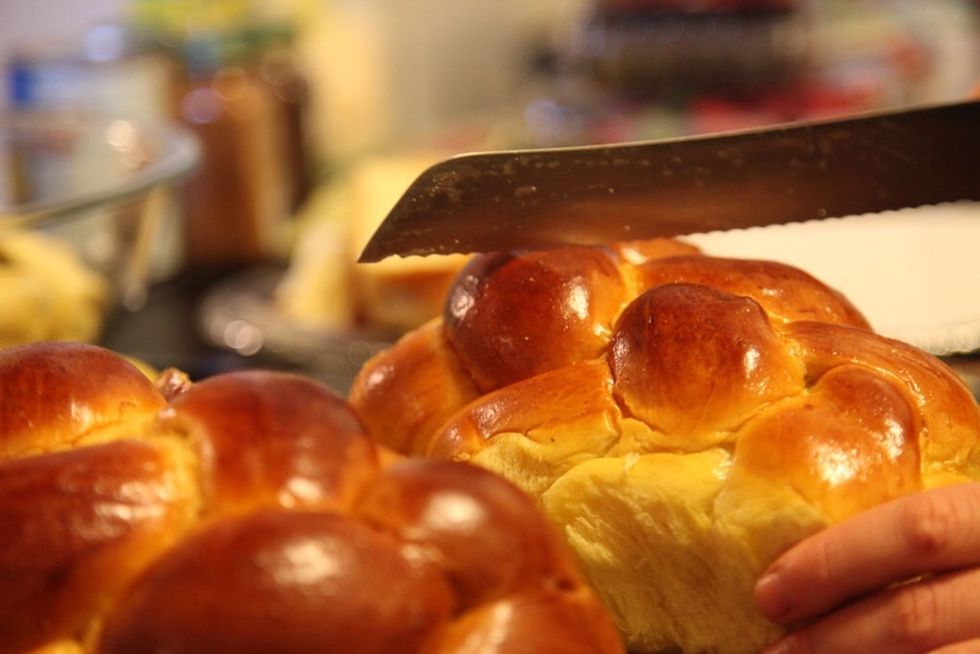 Slice your Challah bread pieces 2 inches thick.
Gently slice 3/4 of the way through. See the following photo for finished product.
They should look a little something like this.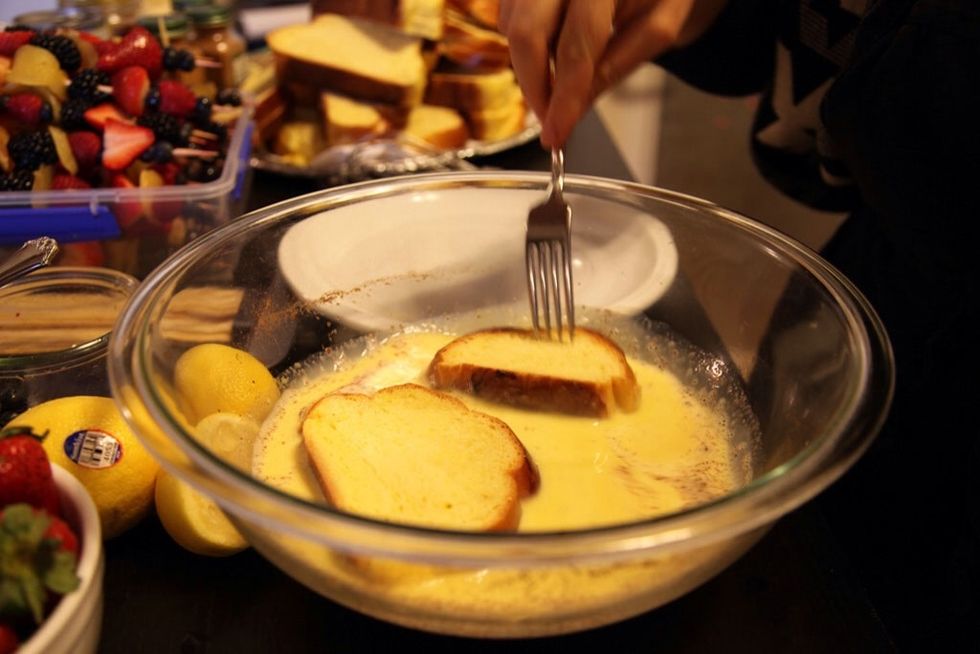 In a large mixing bowl, whisk eggs, milk, cinnamon and 1 oz. Don Q Añejo. Drop in bread and make sure to soak both sides.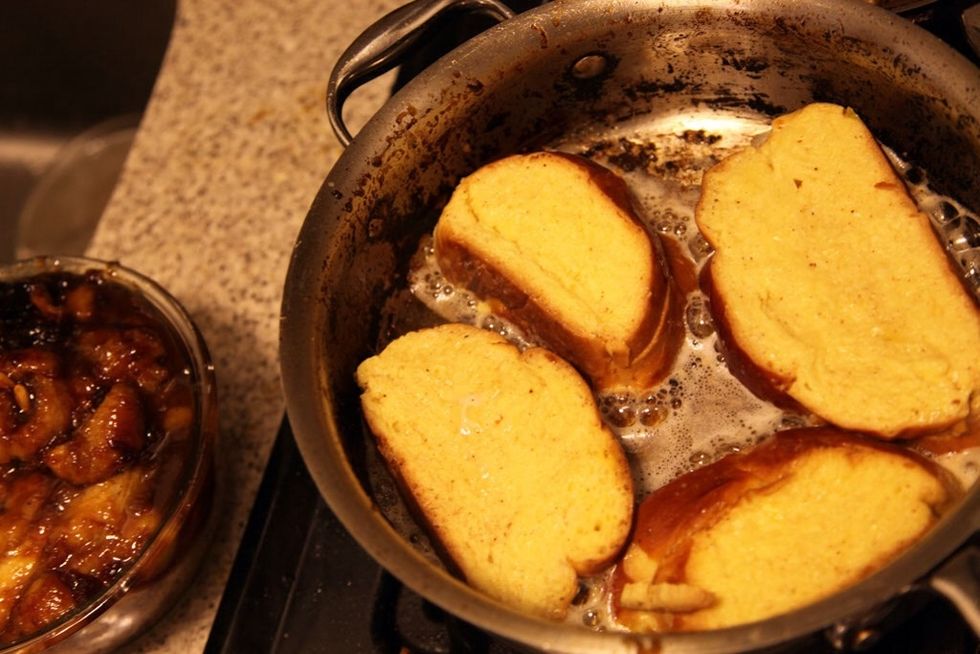 In buttered sauce pan, fry challah on both sides until golden brown. For a well-done toast, you may also open the bread to fry the inside.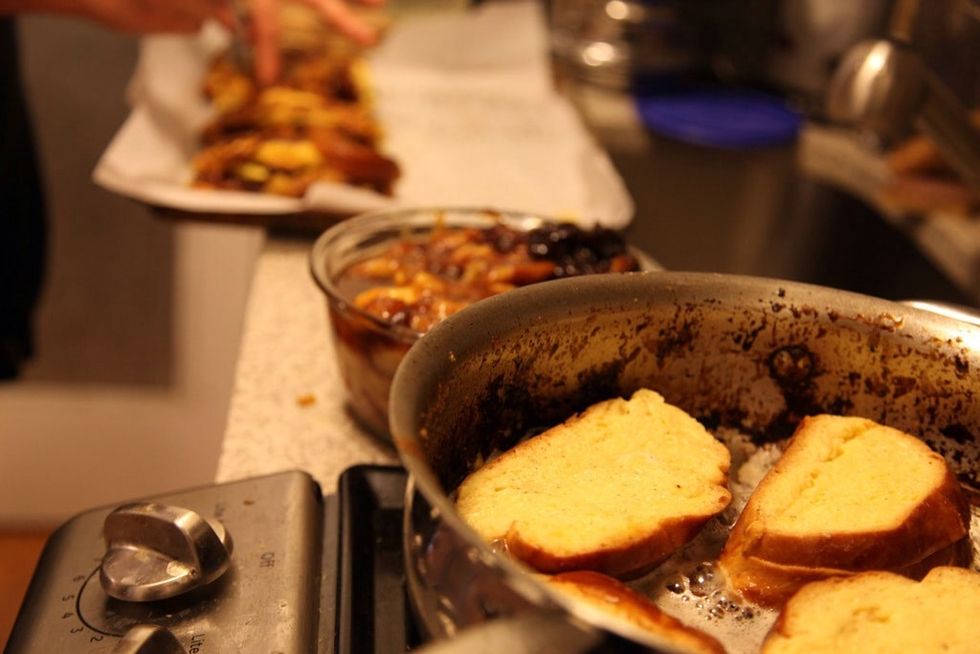 After your bread is cooked, open at the crease and fill with flambéed bananas. .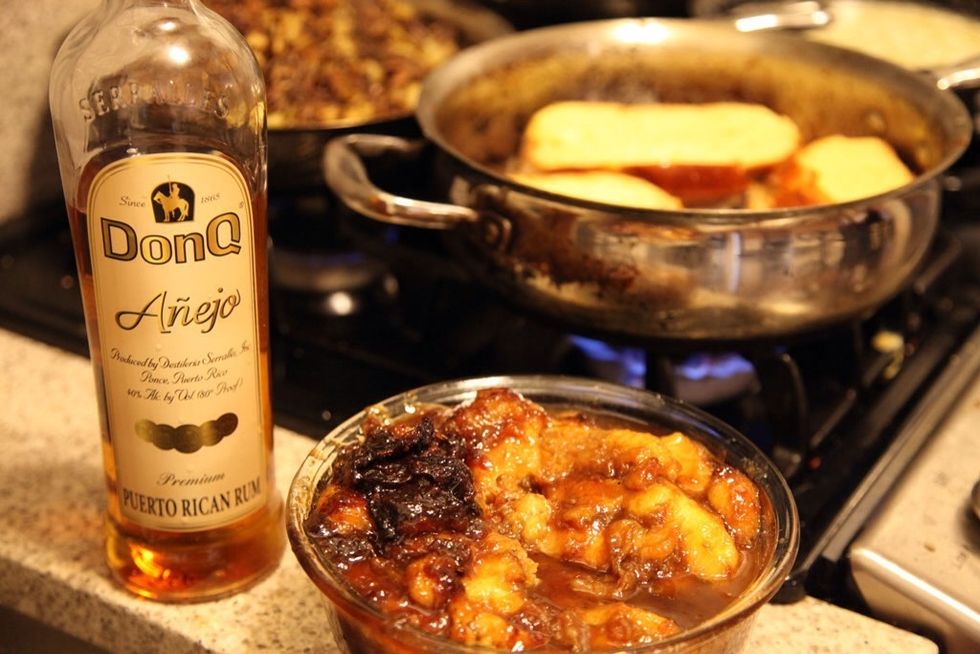 Repeat the same process with each piece of toast prepared.
Before serving, sprinkle powdered sugar and chopped walnuts on top. Serve warm with syrup - recommended with a splash of Don Q Añejo. Salúd!
1.0bnch Bananas
1.0 Loaf Challah Bread
1.0c Chopped Walnuts
1/4c Powdered sugar
6.0 Eggs
1.0c Milk
2.0pch Cinnamon
1.0c Don Q Añejo
4.0tsp Butter
1/4c Brown sugar
Don Q Rum
Winner of the 5 Star Diamond Award. Pioneer of Ecologically Responsible Distilling. Perfecting Rum since 1865. \nMust be 21+ to Follow.