Rugelach, literally "little twists" in Yiddish, is my favorite Hanukkah treat. I love the combination of the cream cheese dough and the sweet filing. This guide will demonstrate how to roll your own.
2
To make the dough, cream the cream cheese and the butter in an electric mixer, with the paddle attachment. Add the flour, and mix about 2 minutes.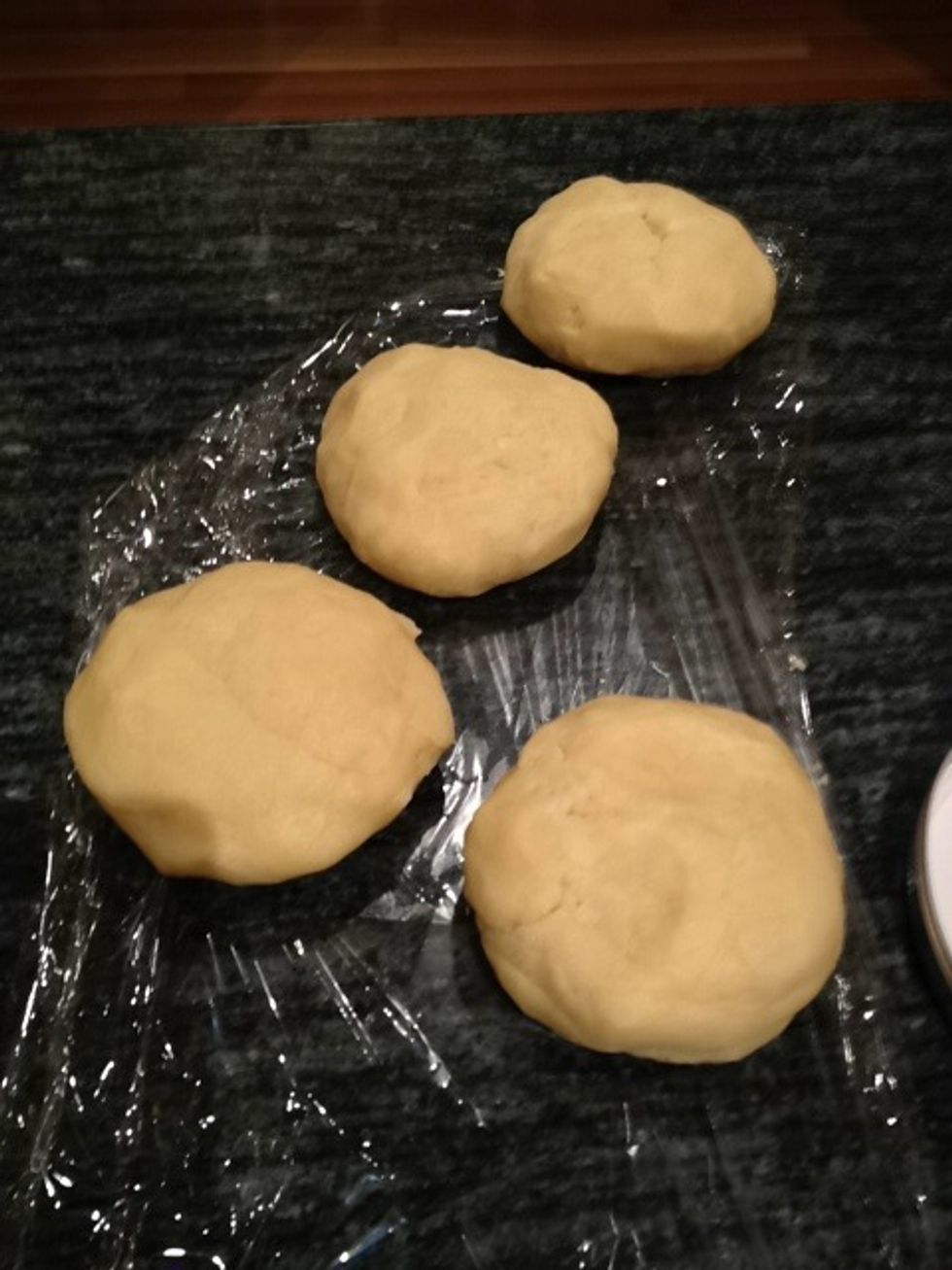 Divide the dough into 4 equal discs.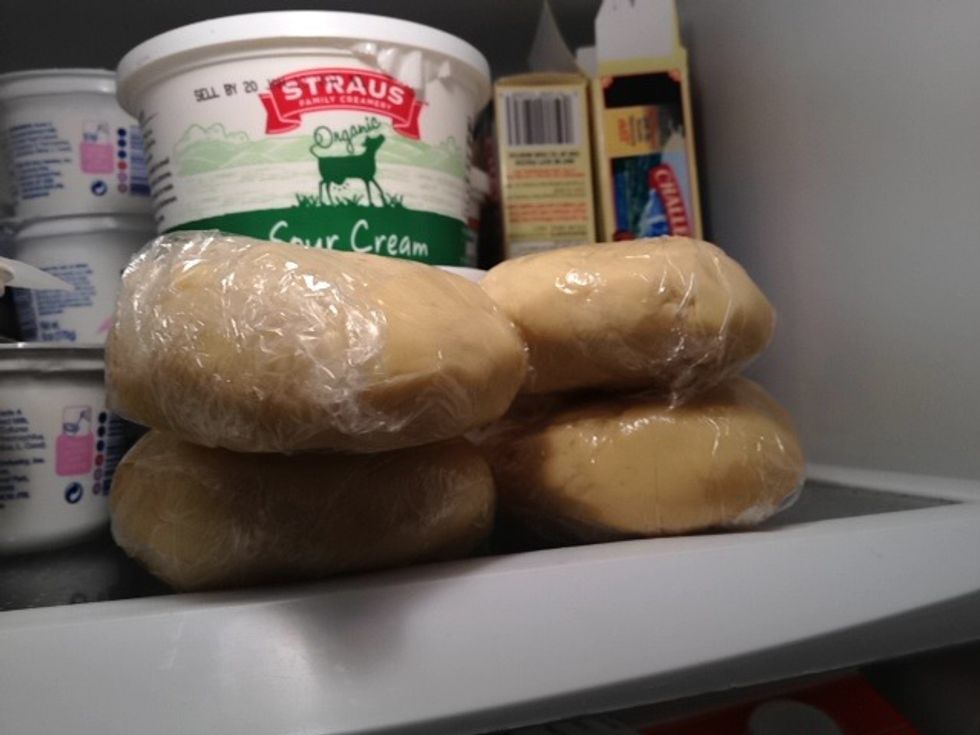 Cover each disc in plastic wrap, and place in the refrigerator. It should chill at least 2 hours, and up to 24.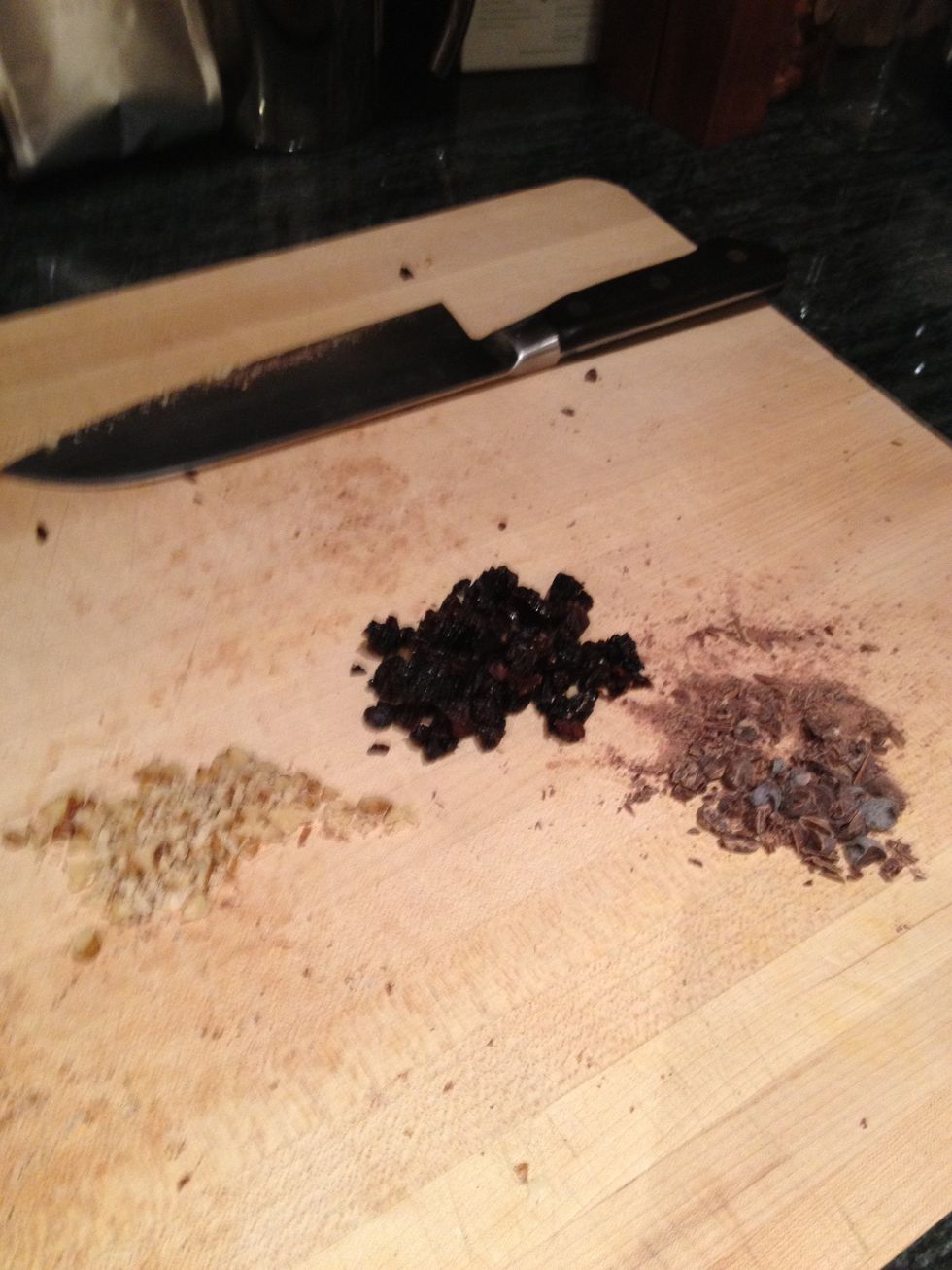 Get your fillings ready to go. For this batch I am using dried tart cherries, chopped semisweet chocolate and finely chopped walnuts.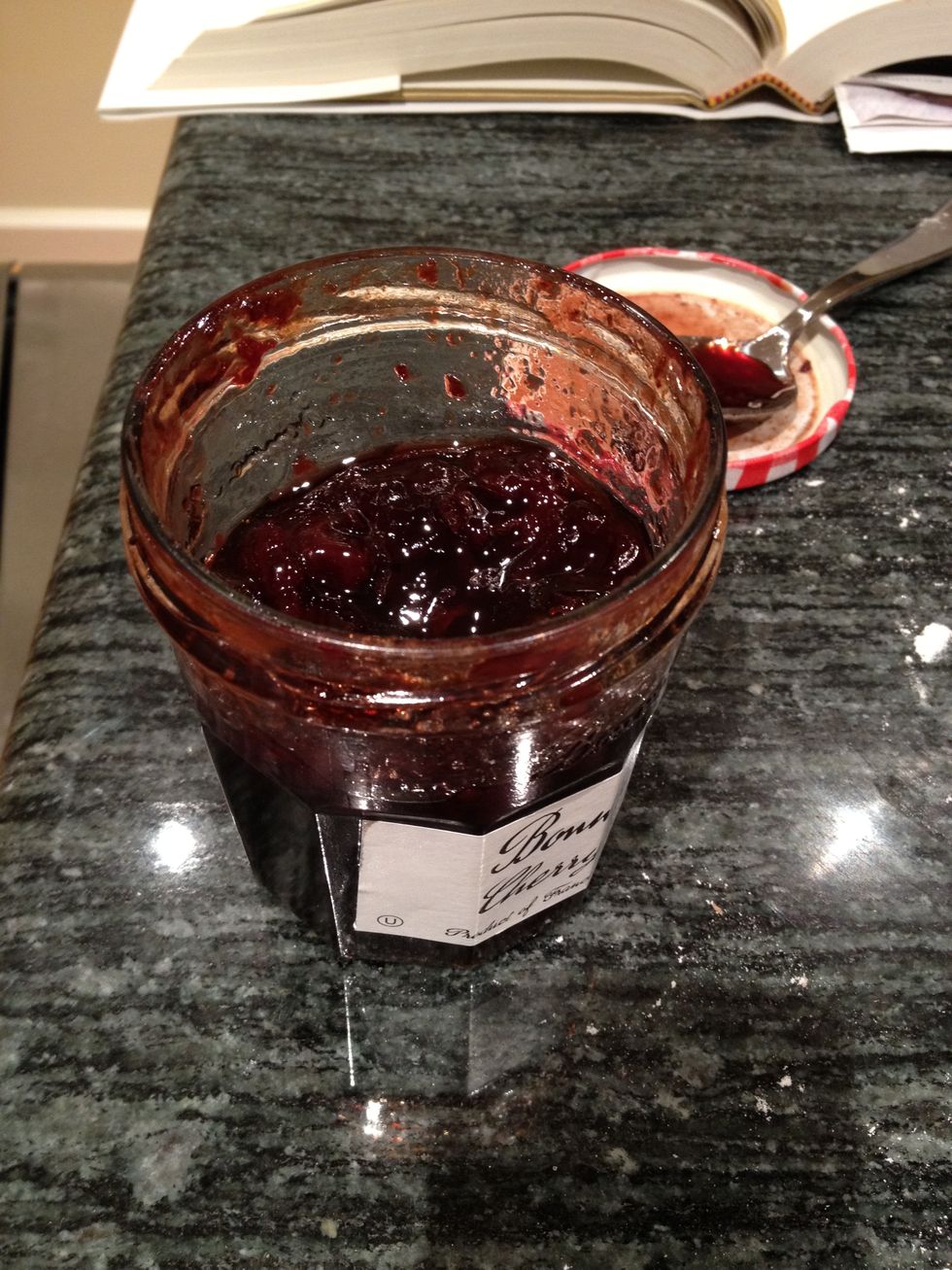 I am also using cherry preserves.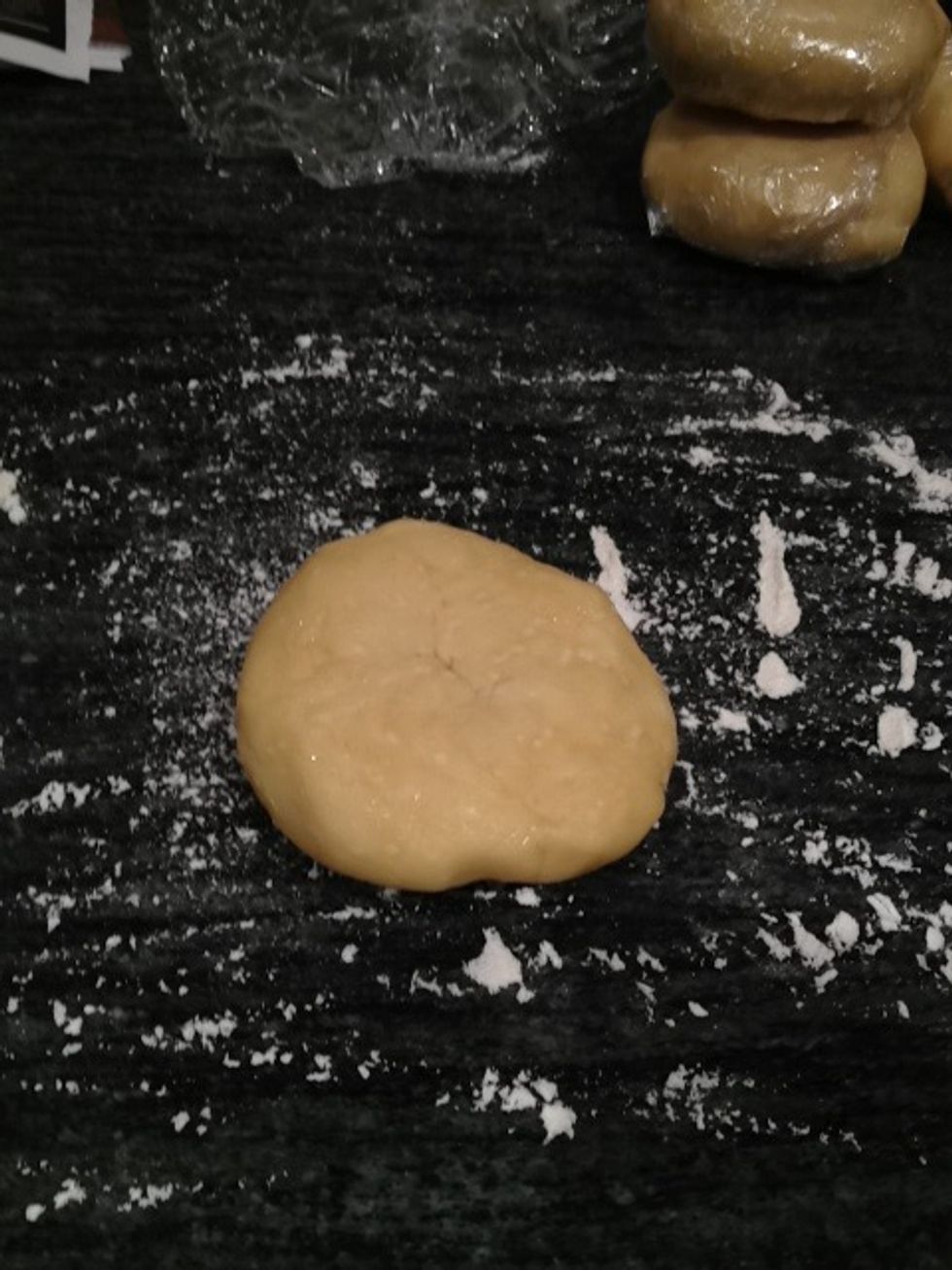 When the dough is sufficiently chilled, remove from fridge, and let soften a bit. Place one disc on a lightly floured work surface.
Using a rolling pin (tip: if you place your marble rolling pin in the fridge before using, your dough will not stick), roll into a 9 inch round.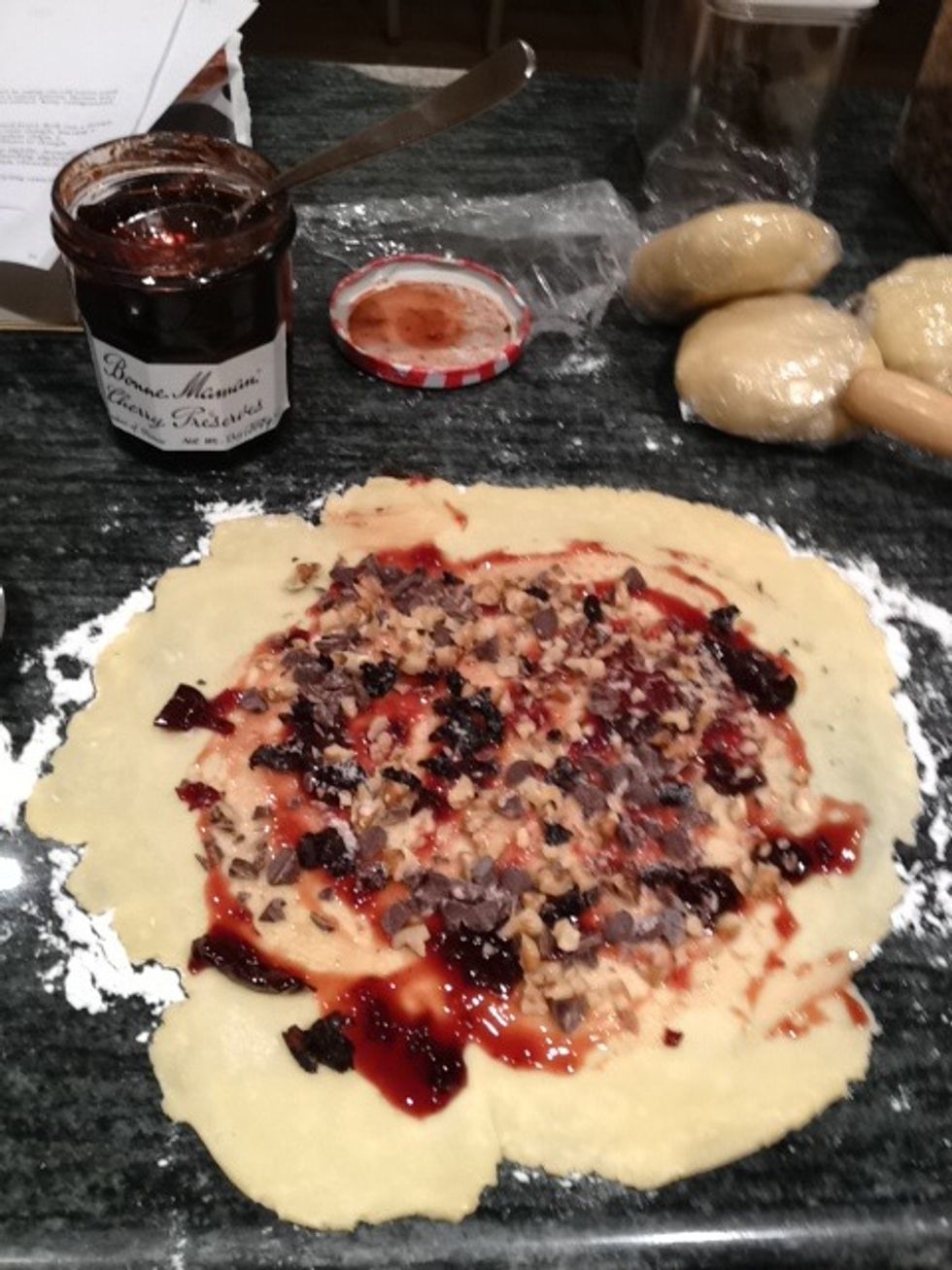 Spread on the preserves first, then sprinkle on the nuts, dried cherries, and chocolate (2 tablespoons each). If you like your rugelach to be very sweet, add a sprinkling of sugar.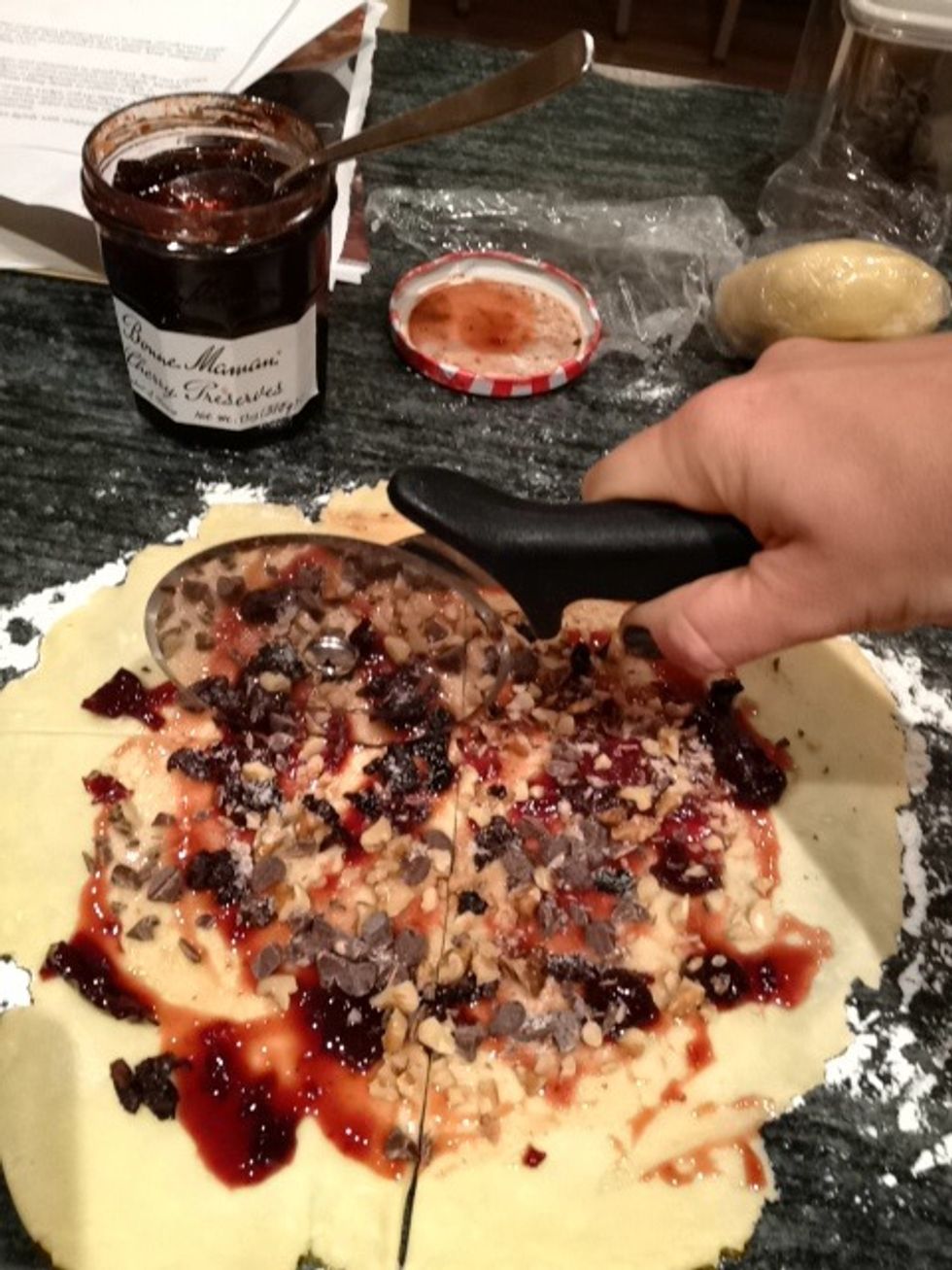 Using a dull knife or a pizza cutter, cut the dough into 16 equal pieces.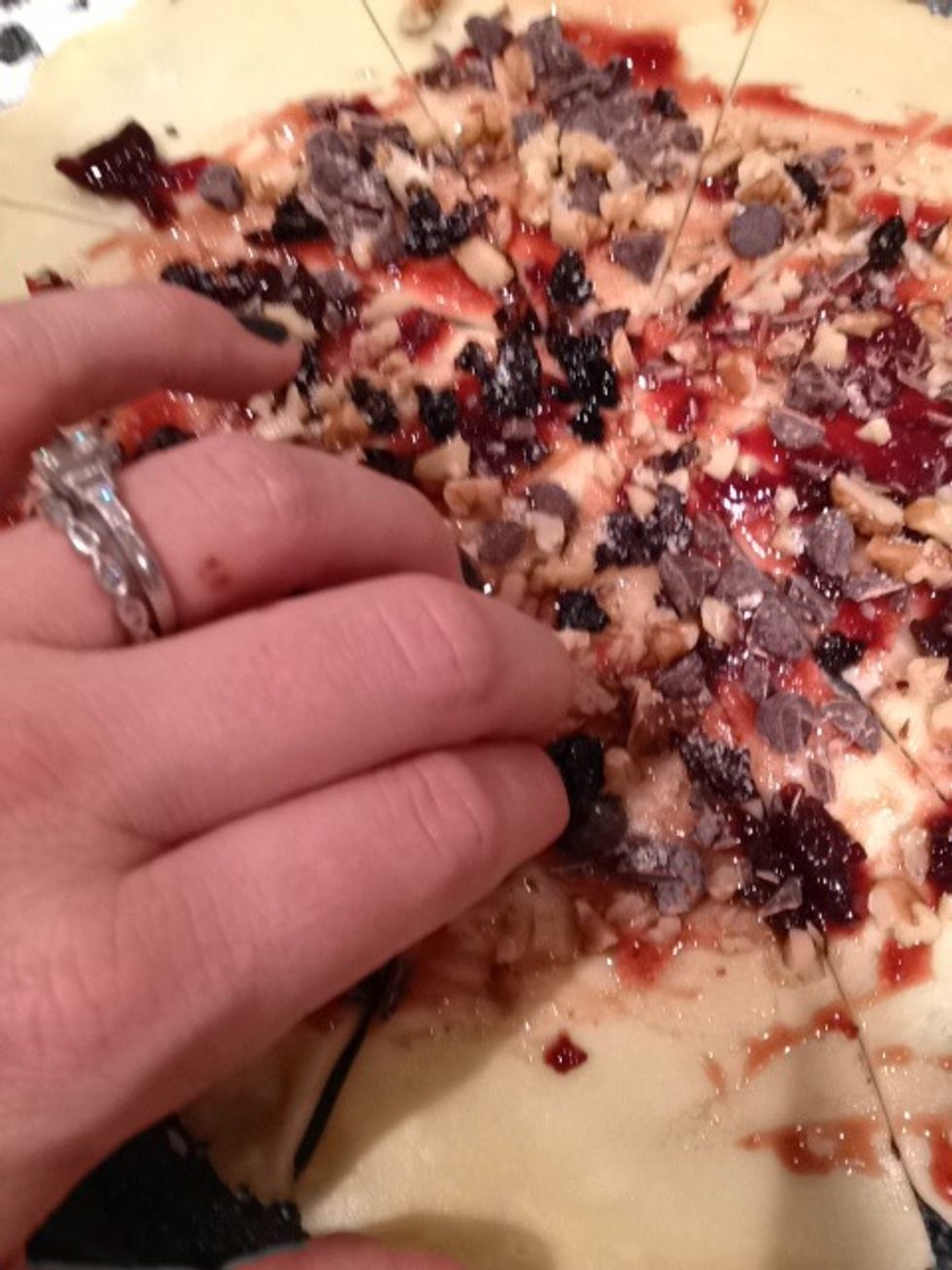 Press in any loose bits.
Arrange rugelach tip side down an a parchment lined baking sheet.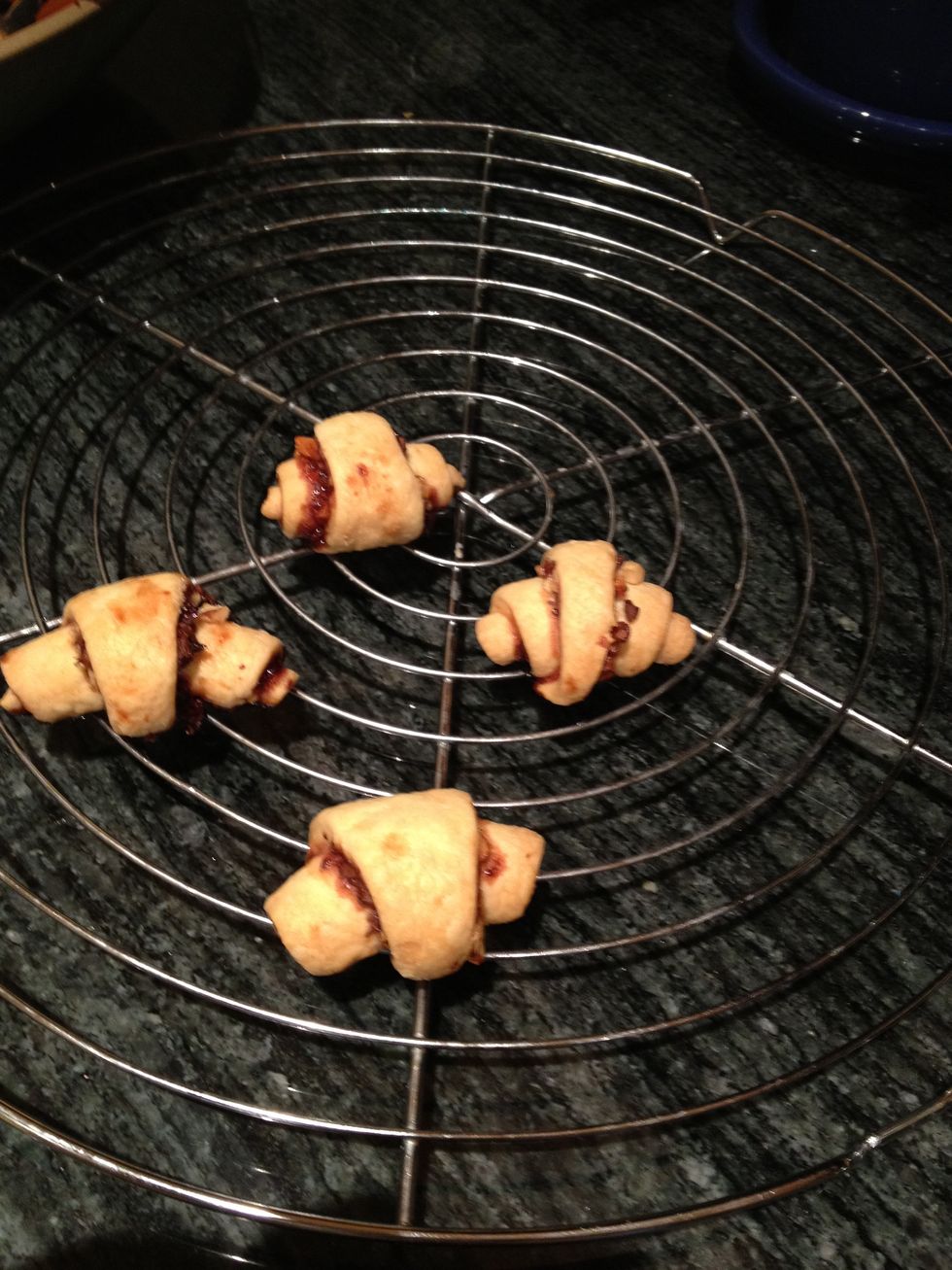 Bake at 375 on the center rack for about 40 minutes. The rugelach should be golden brown when done. Transfer to cooling rack. Can be made ahead and stored in an airtight container for up to a week.
8.0oz Cream cheese, at room temperature
1/2lb Unsalted butter, at room temperature
2.0c Unbleached all-purpose flour
Cherry jam
Semisweet chocolate, chopped
Walnuts, chopped
Confectioners' sugar
San Francisco, California