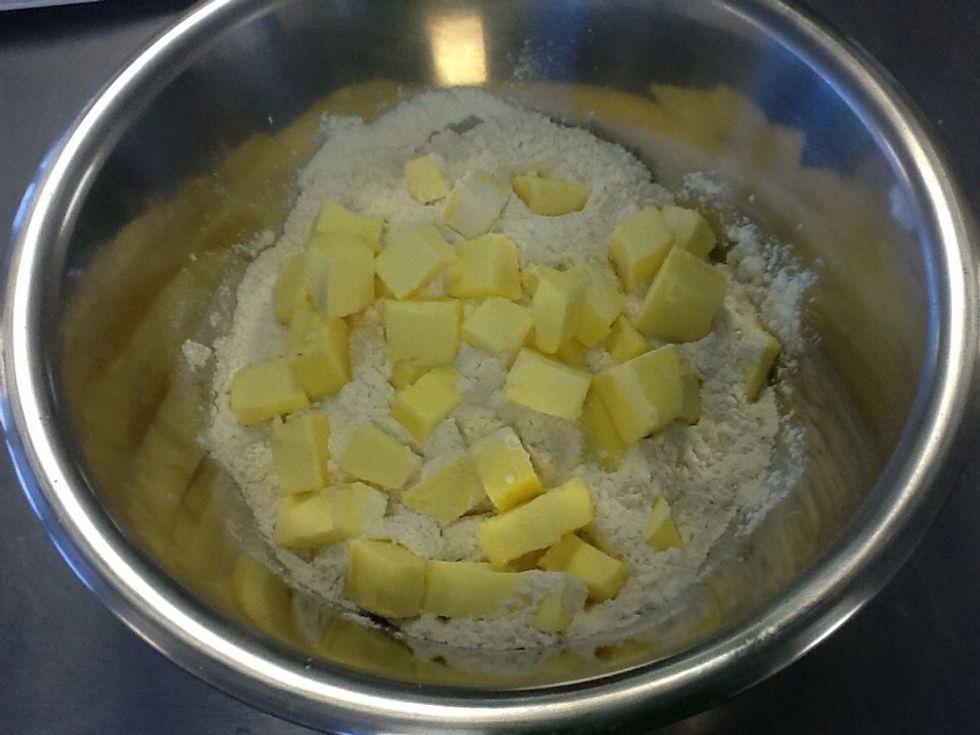 Put the flour, salt and cold cubed butter in a bowl.
Add the ice cold water and the lemon juice.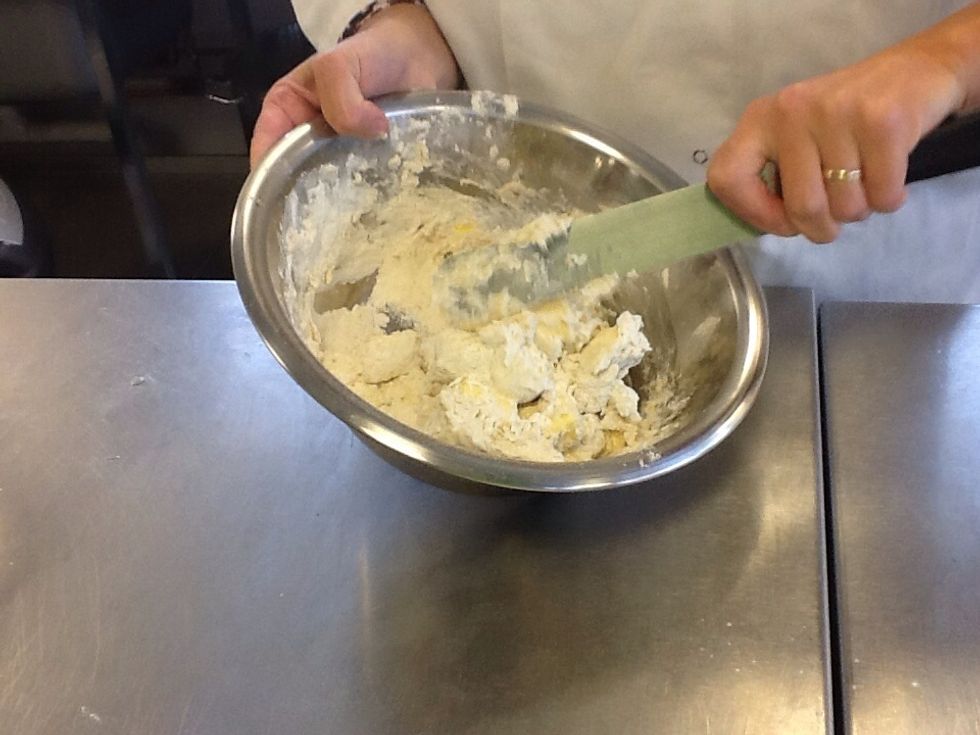 Mix to a dough with a fork or palette knife.
The dough should have lumps of butter in it.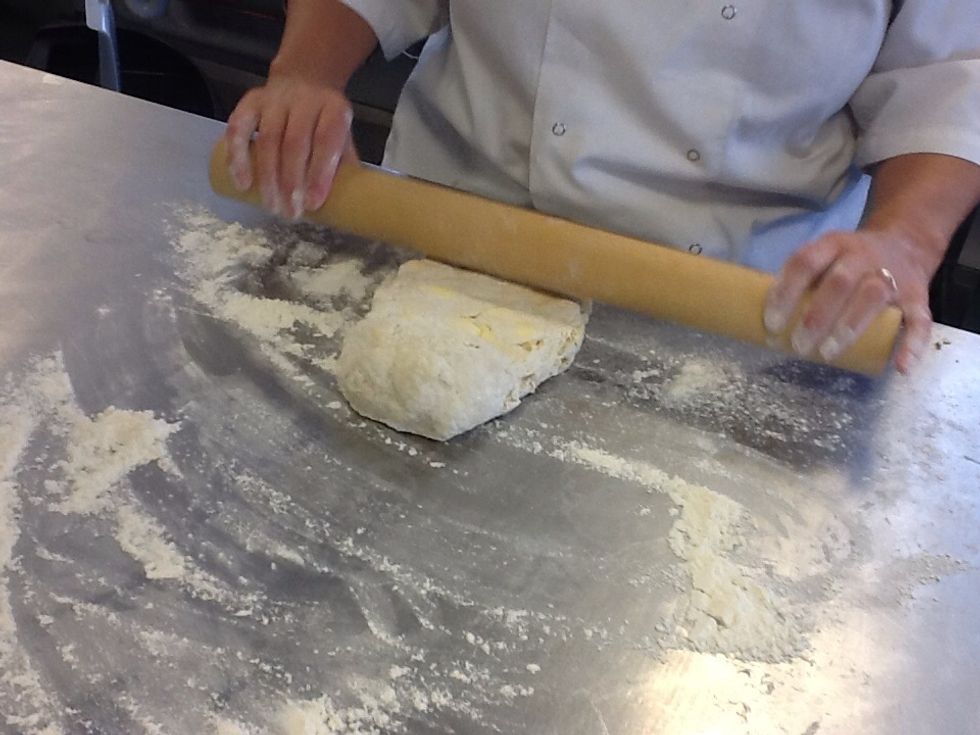 Roll the pastry on a floured board. Bang rolling works best instead of a smooth roll.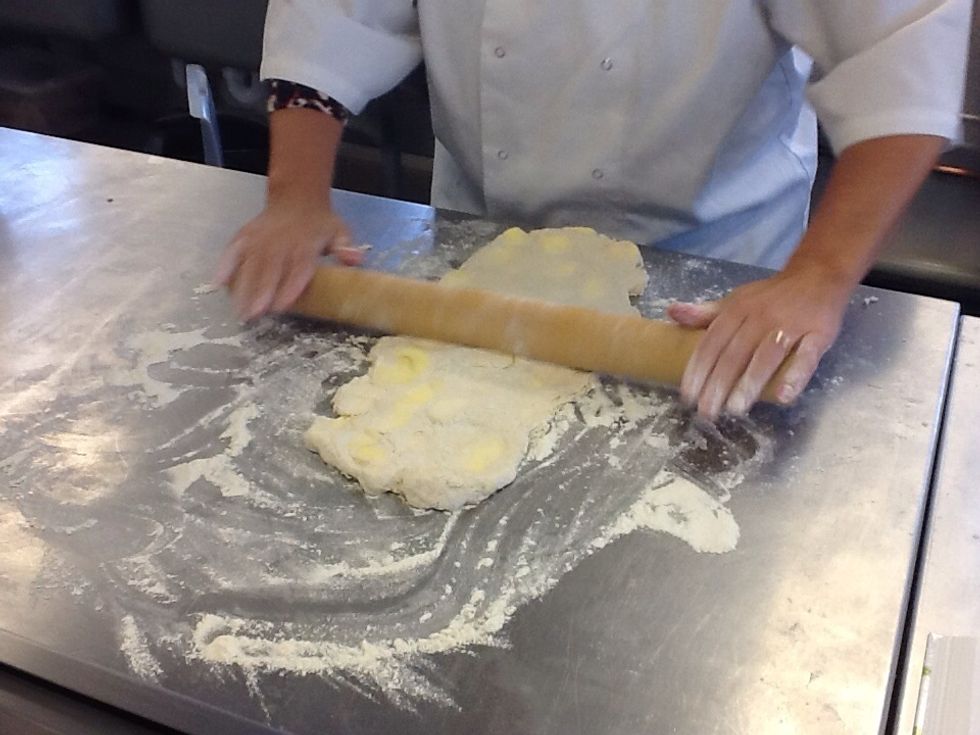 Stop when the pastry is a rectangle.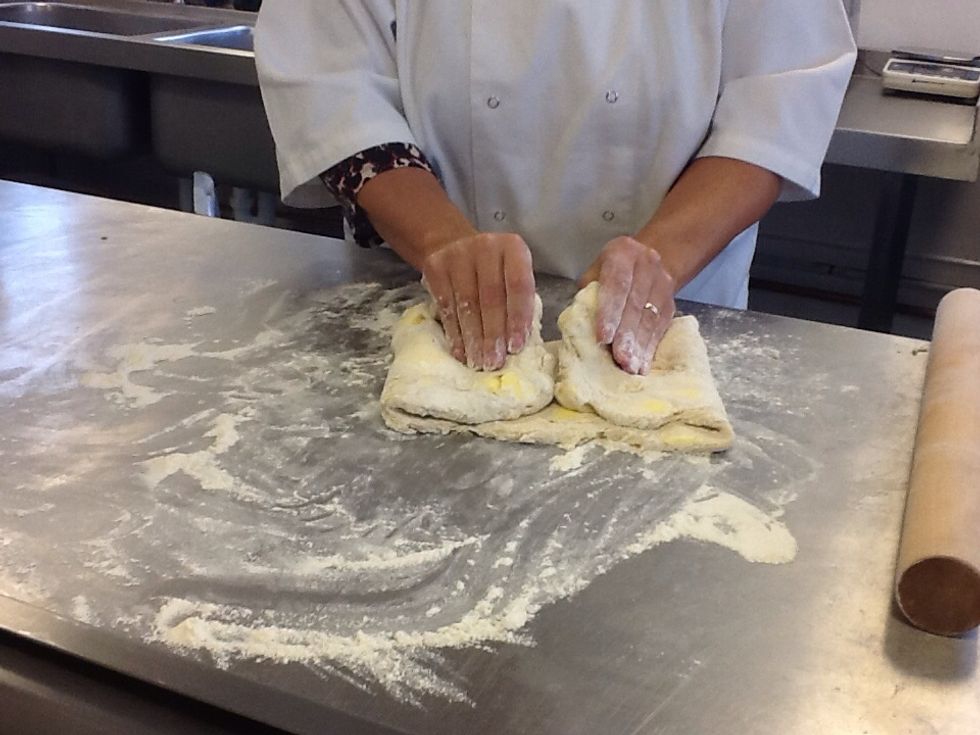 Bring the two ends to the centre.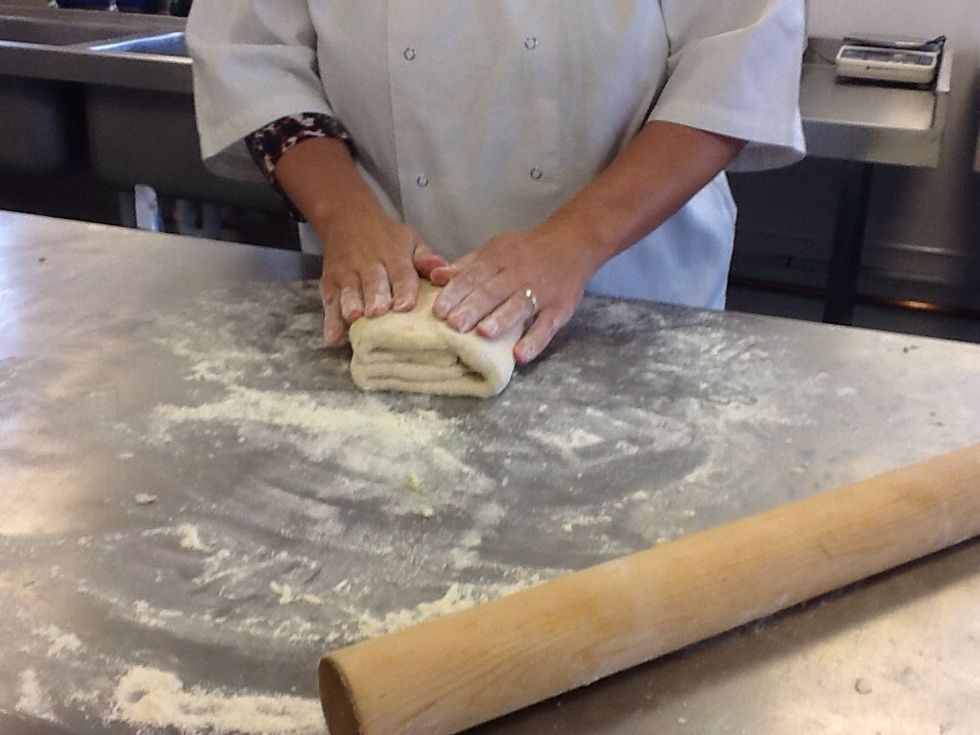 Fold in half.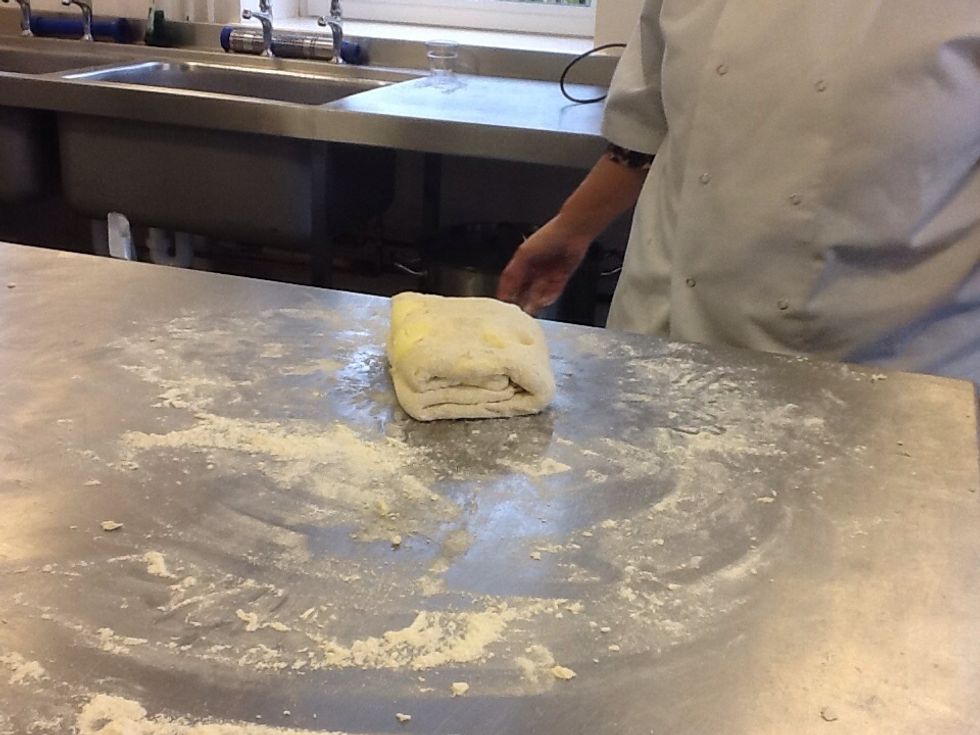 Turn 1/4 and repeat steps 5 to 8.
Cling film and put in the fridge. Leave for 20 minutes. Roll and fold pastry one more time before use.
300.0g strong flour
225.0g butter
225.0ml ice cold water
Squeeze of lemon juice
Pinch of salt