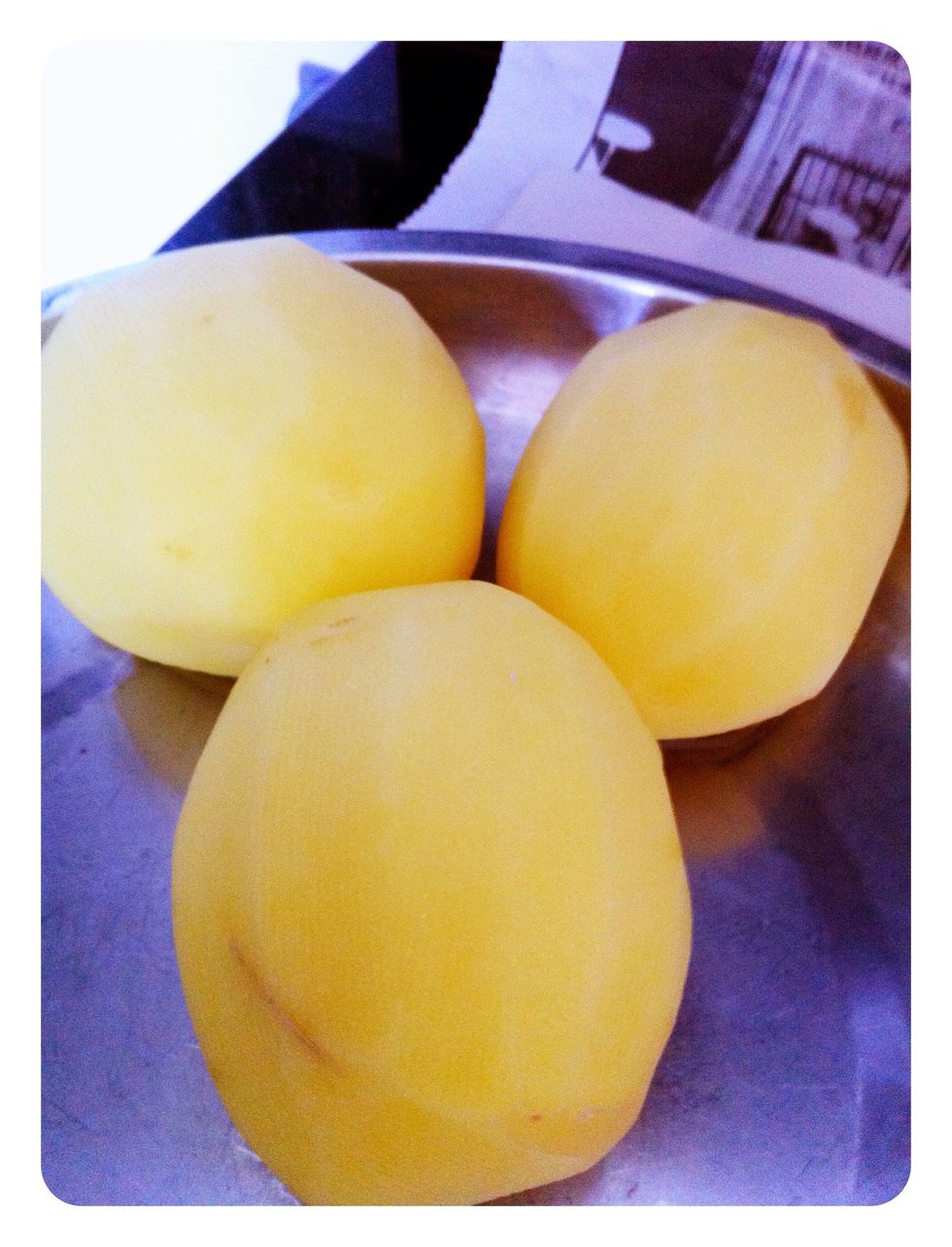 Peel off the skin, and shred the potatoes..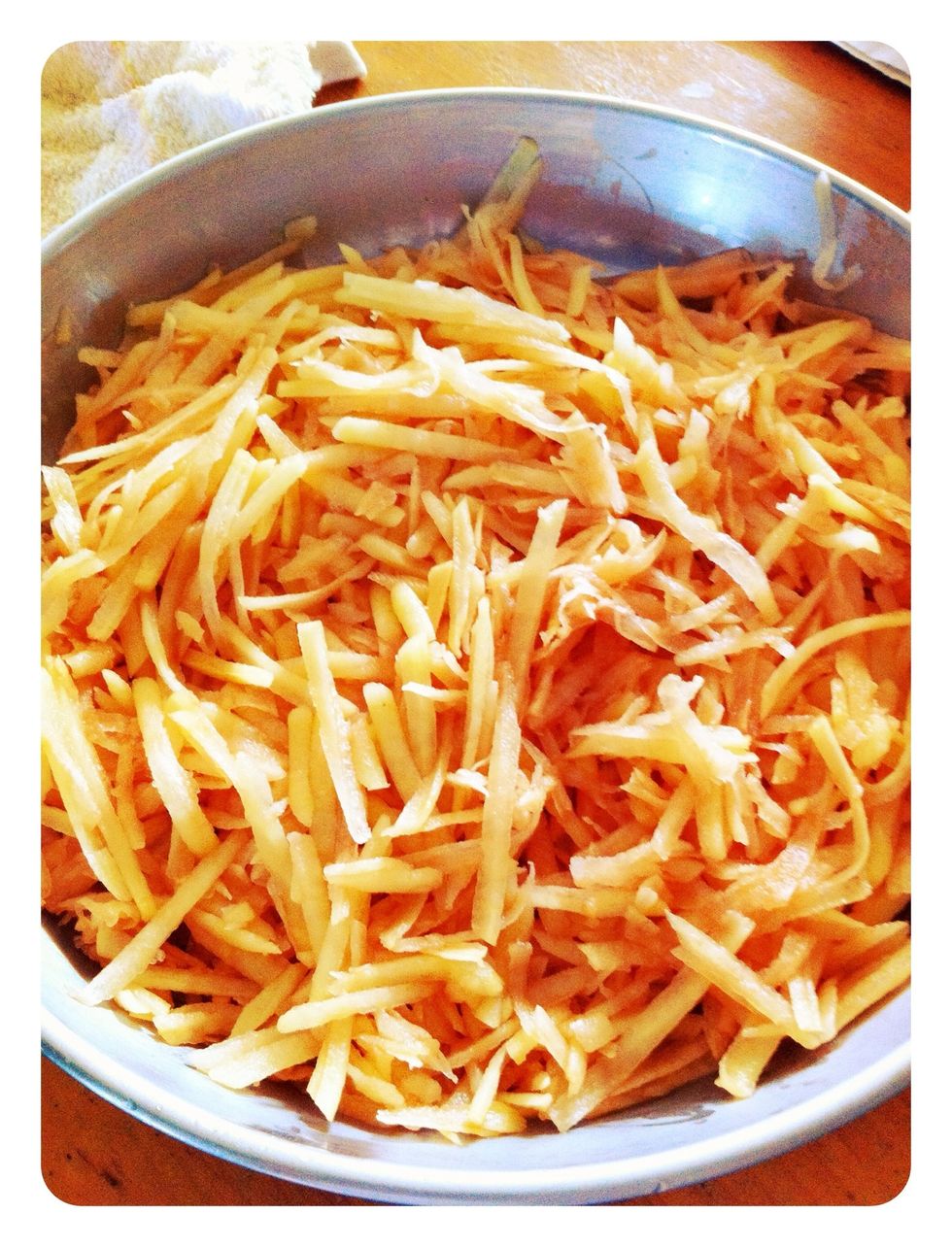 Shredded potatoes! Sprinkle some salt and one tsp of potato starch to "bond" them together!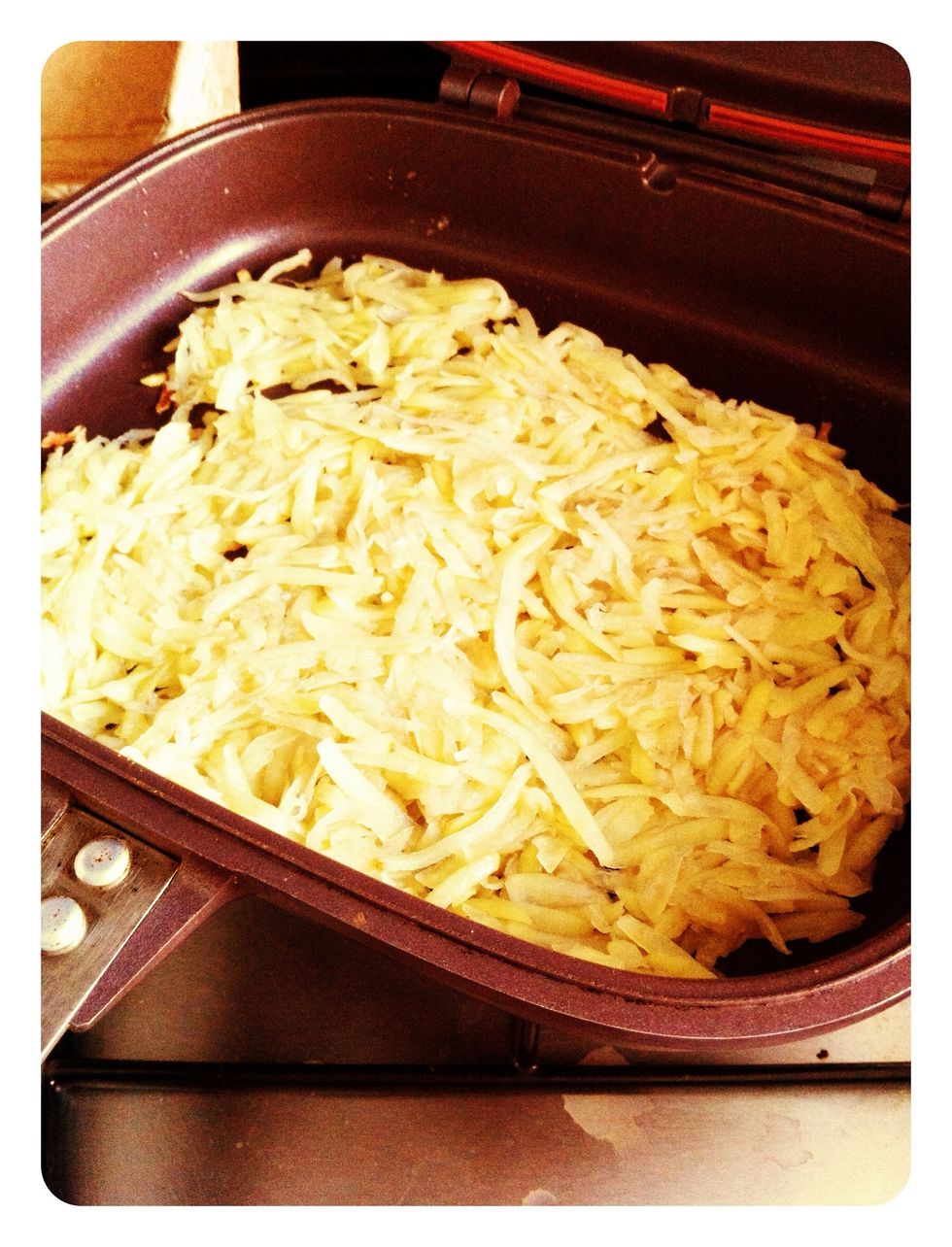 Melt butter in pan, and put in your potatoes! And spread them. Try to make sure theres no hole in between
Flip your rosti! It should be golden brown in colour.
Once the other side is done, rosti is done! You can have sausages to go with ur rosti! :) enjoy!
3.0 Potato
1.0tsp Potato starch
1.0pch Salt
Butter