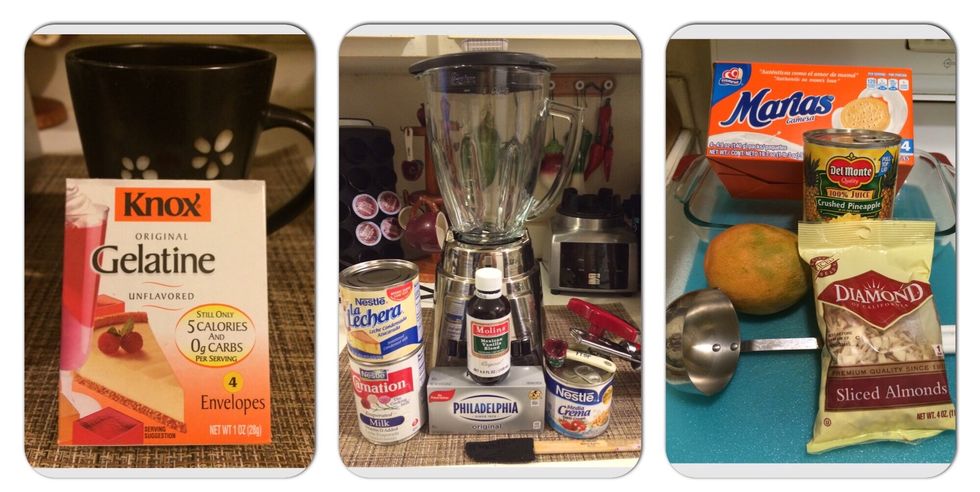 Setup up three sections to work in. Gelatin. Blending. Assembly.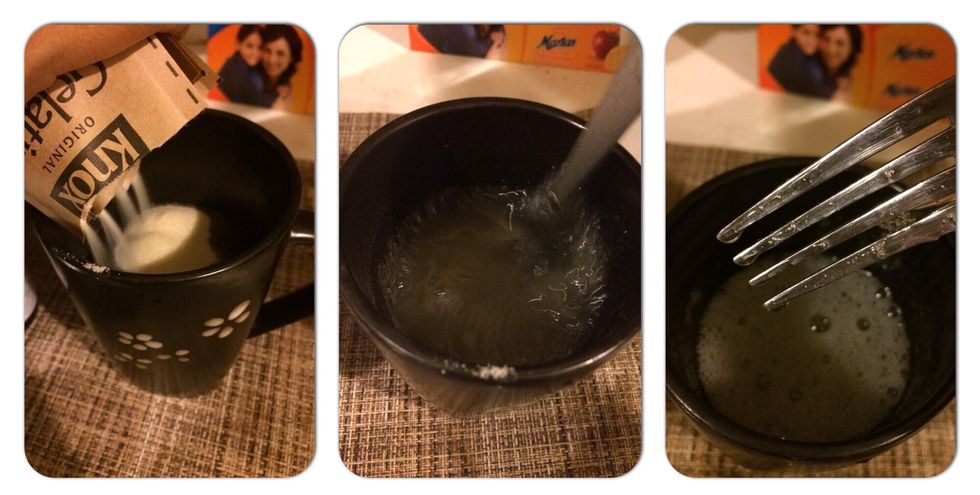 Part 1: Gelatin – In a cup, add 1 cup cold water + 4 packets of unflavored gelatin. Mix until dissolved. Your fork should come out clean with no lumps. Then put aside until it's needed.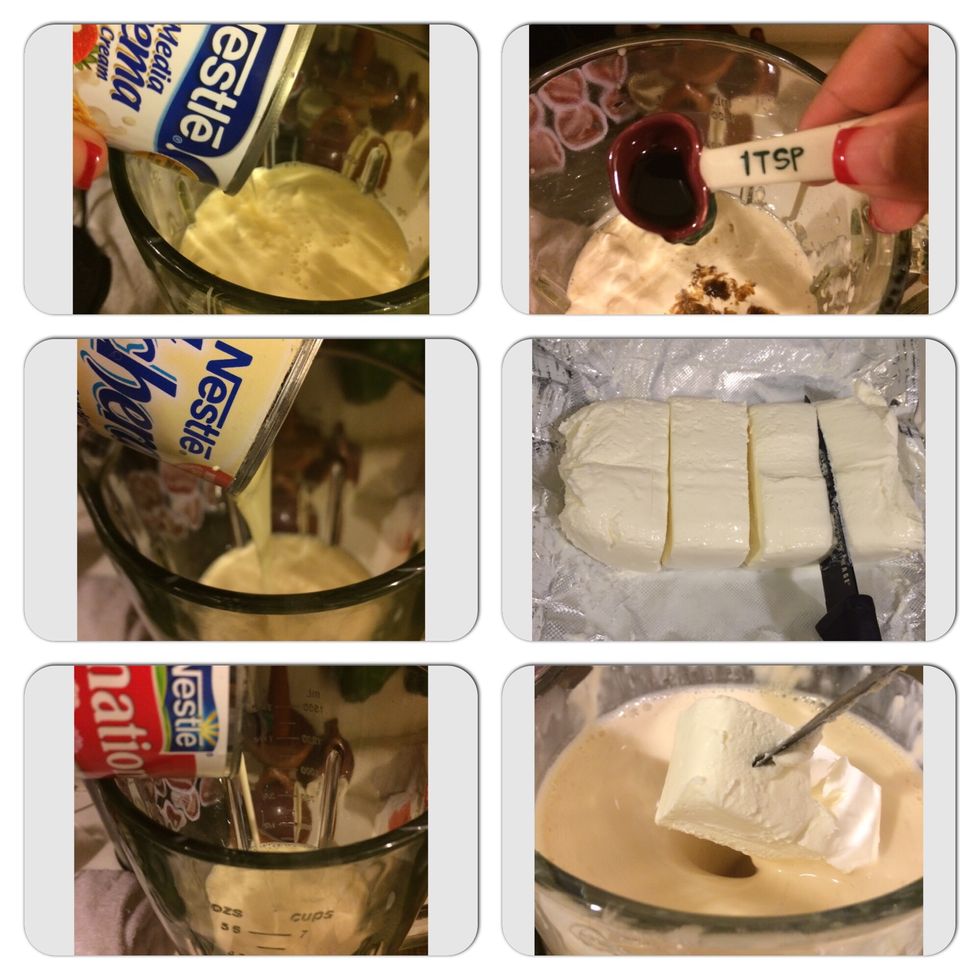 Part 2: Blending – In the blender add Nestle Crème, Lechera condensed milk, Carnation Evaporated Milk, Vanilla Extract, and cream cheese (cut into 4 pieces to ease blending).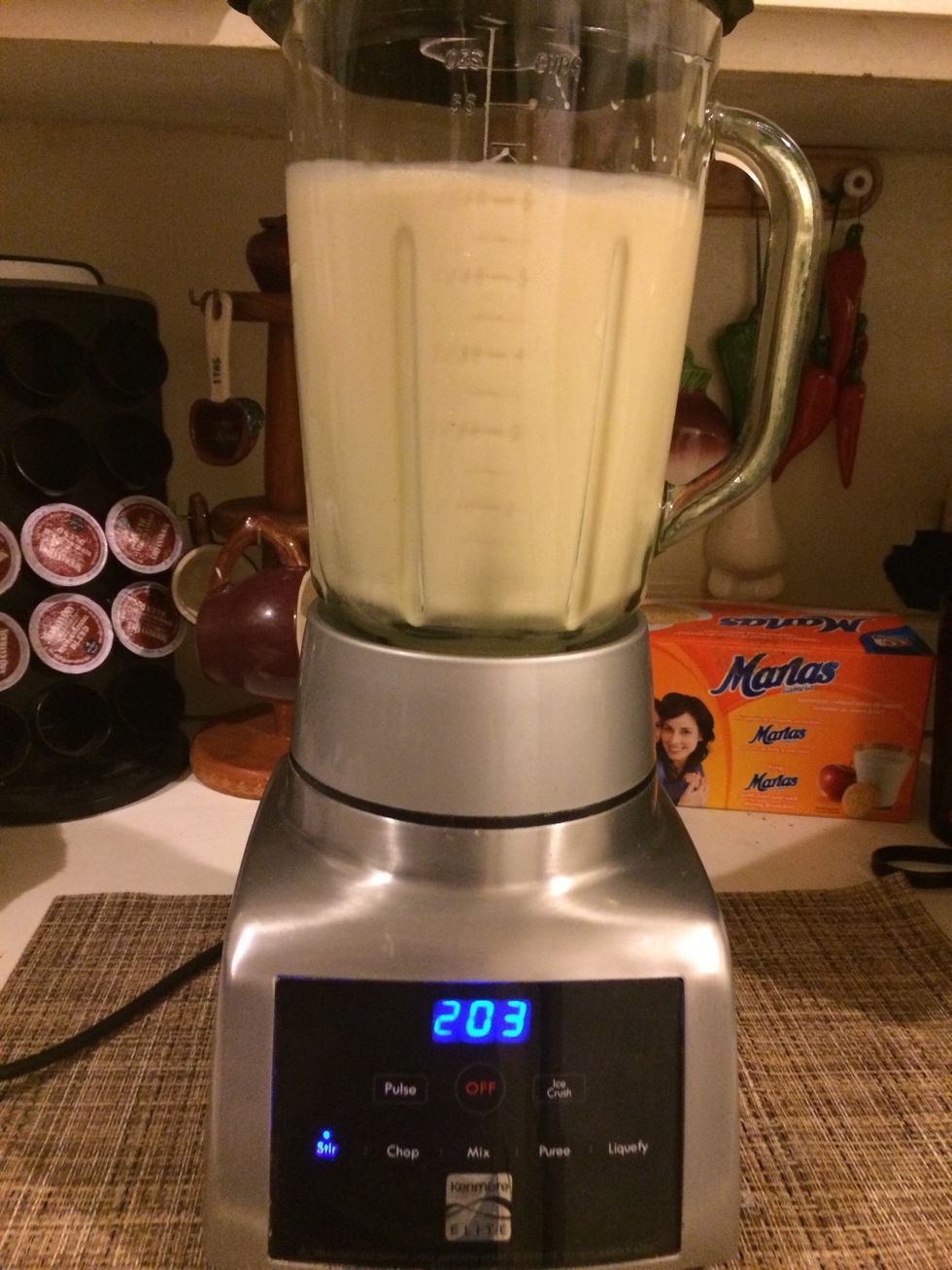 Blend for about 2 minutes to ensure everything is well mixed. Before the 2 minutes are up, warm the gelatin cup mixture in the microwave for 30 seconds so it completely melts.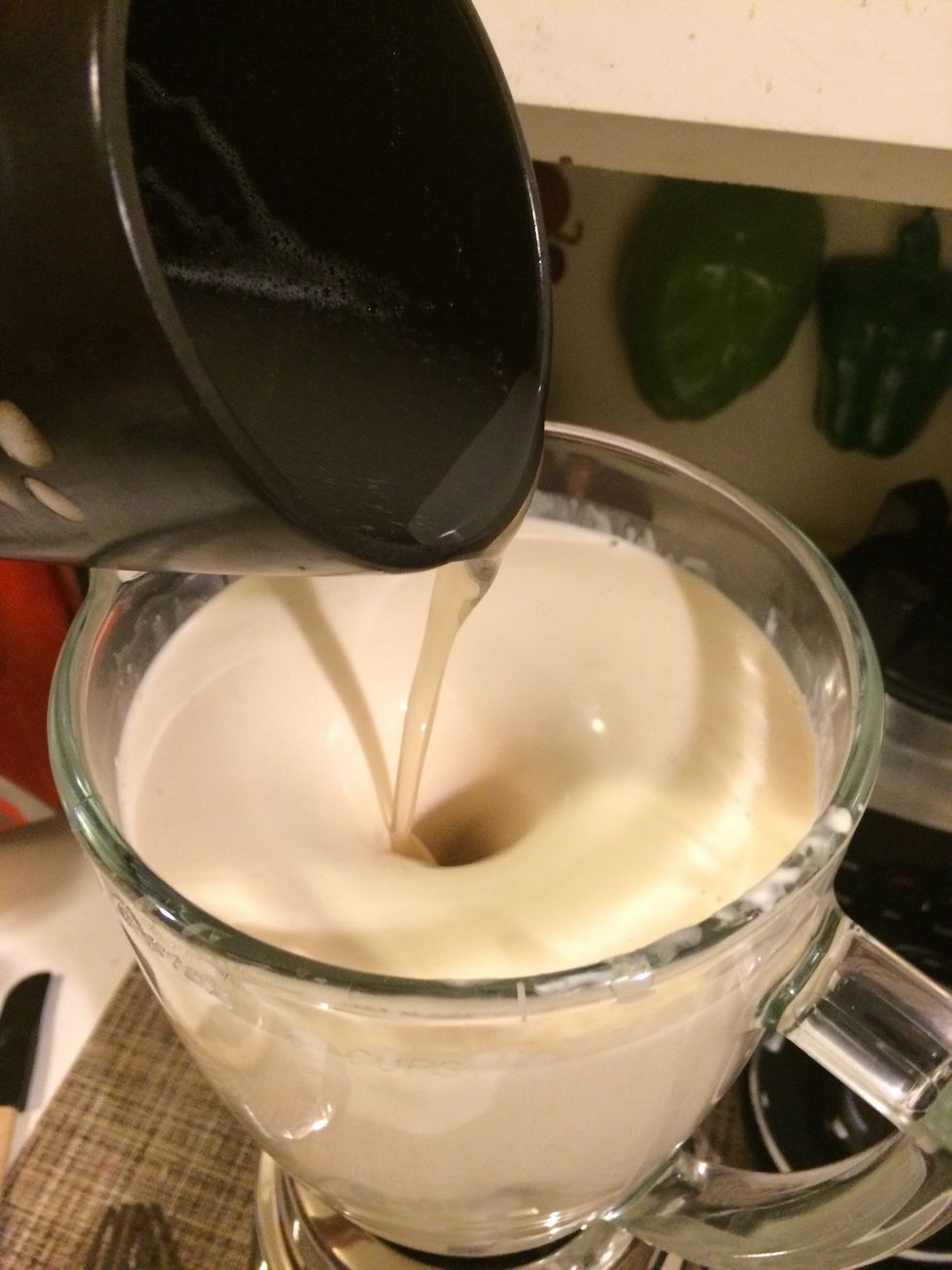 Remove the blender lid carefully and slowly pour the gelatin and blend for an additional 15 seconds. Shut off.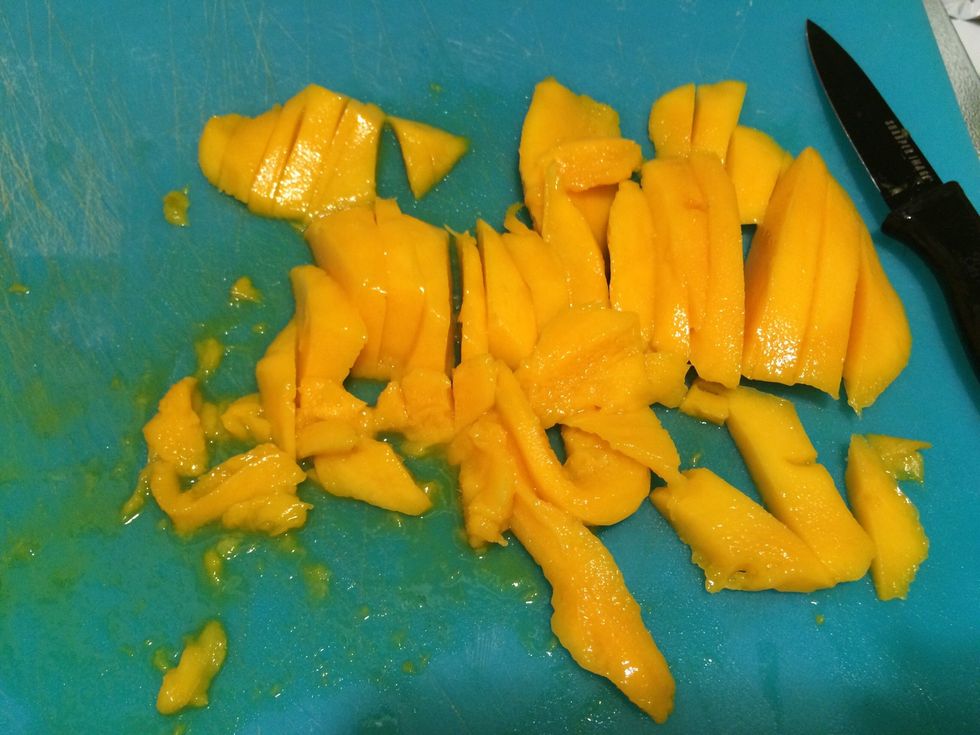 Part 3: Assembly – Remove skin from mango and slice it up. Leave a good 9 pieces for the top layer to decorate. The rest, cut up into small slices to add to the layers.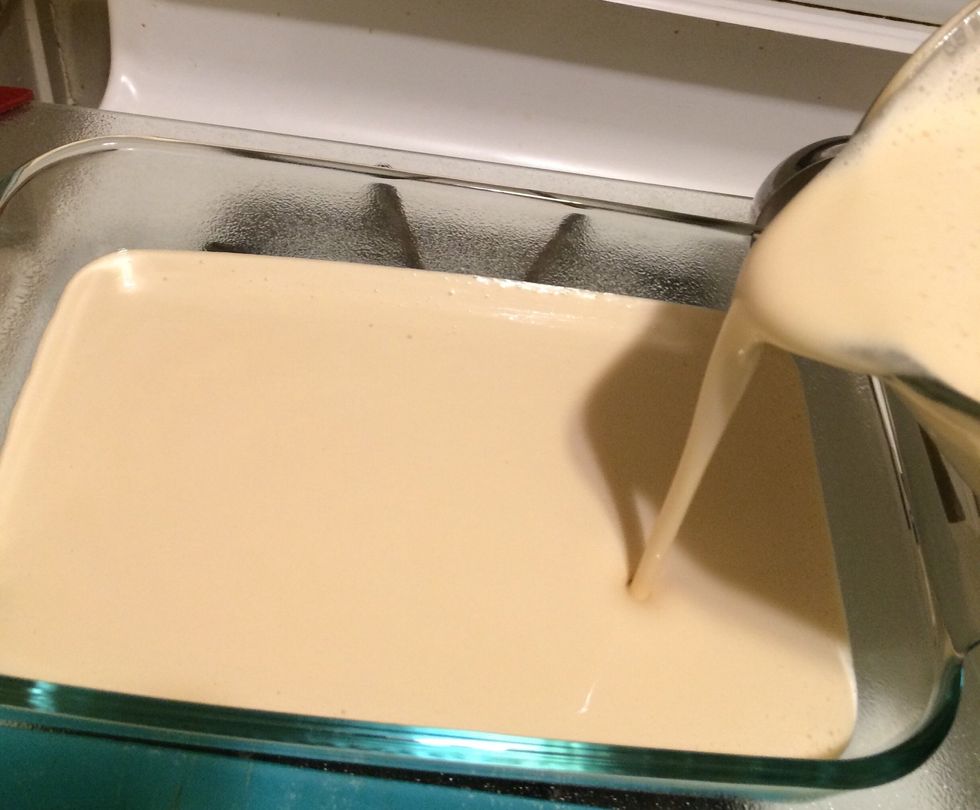 Add 1/3 of blender mixture to the glass baking pan. There needs to be enough for 3 layers.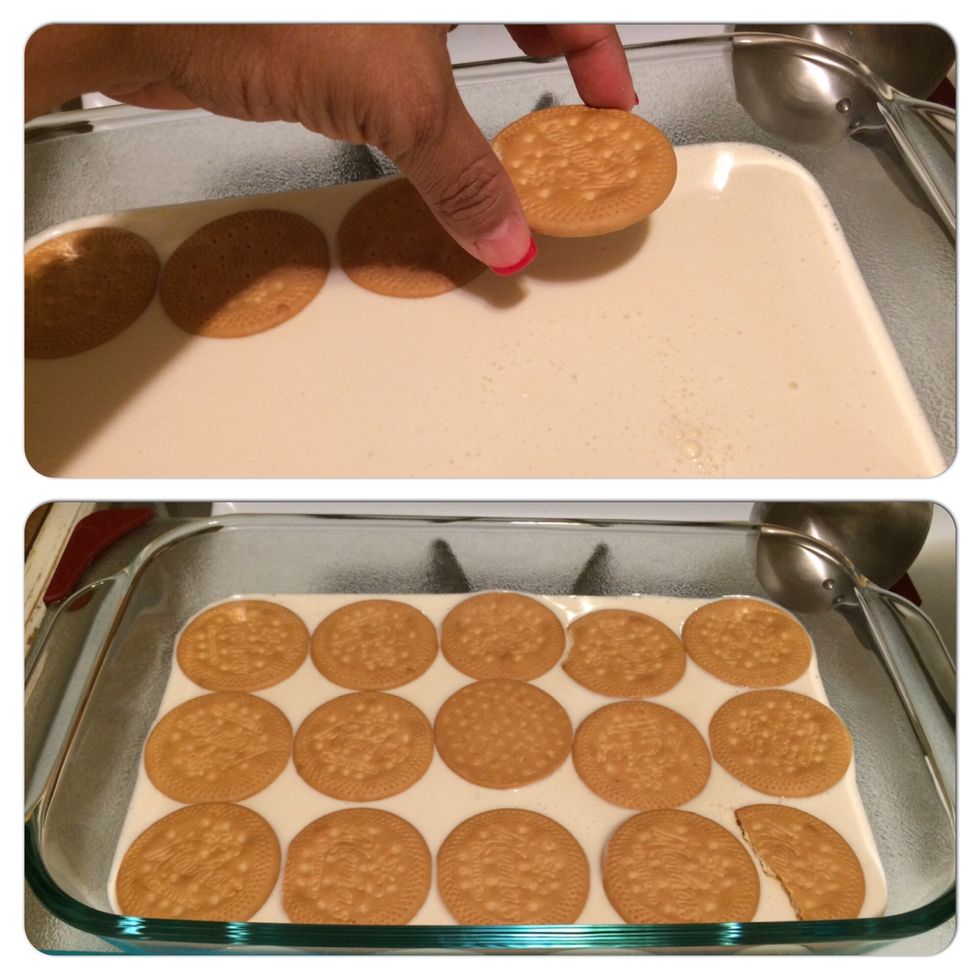 Start adding cookies carefully to make a bed of cookies. Be careful not to move the mix around too much; you'll be using the cookies as a base to put the crushed pineapple on.
Once the cookies are laid down add crushed pineapple (don't overload). Some cookies will sink. That's OK.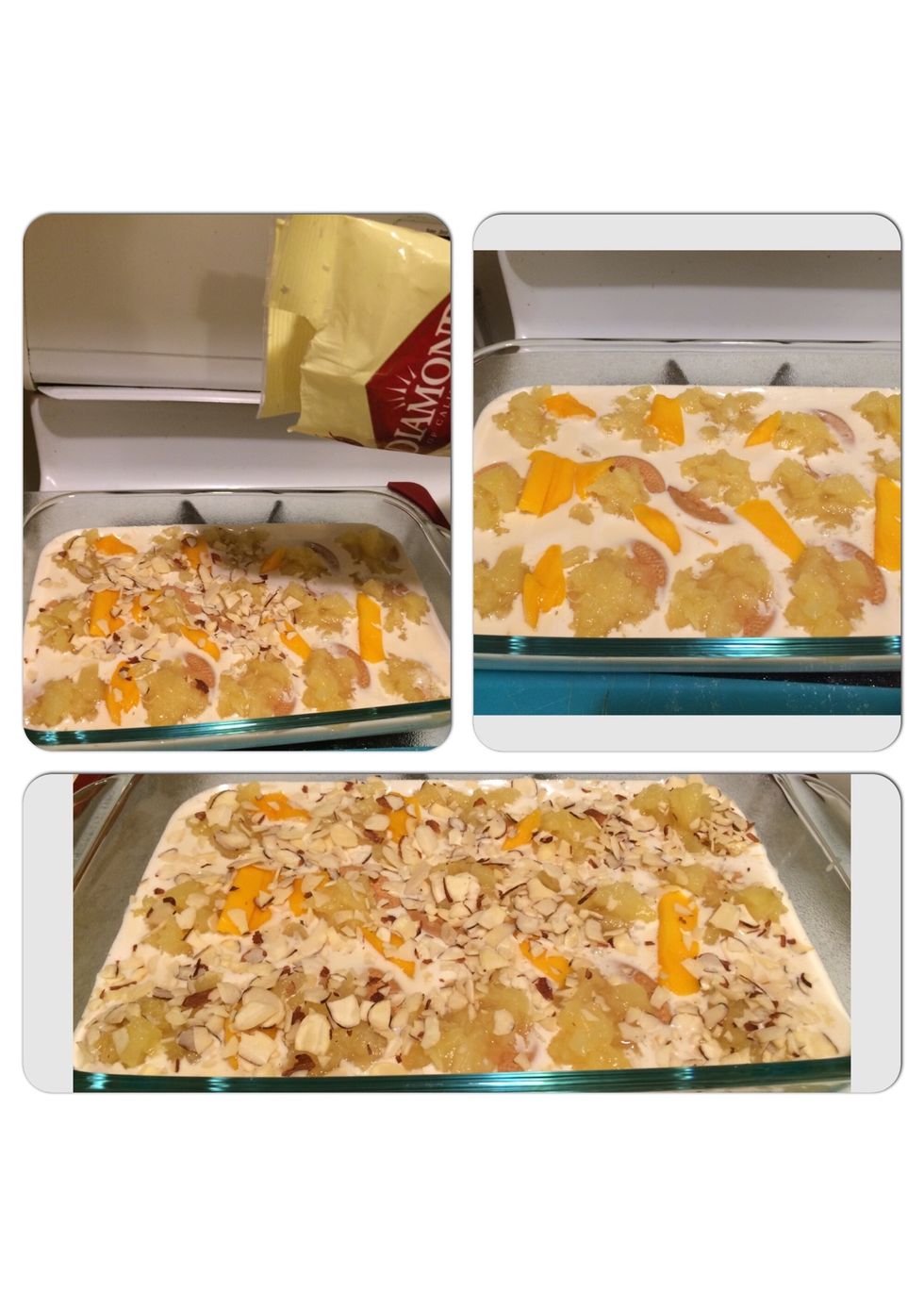 Once the first layer of cream, cookies, and fruit is done, add some mango around the gaps; wherever you want. Now, sprinkle crushed almonds on the top.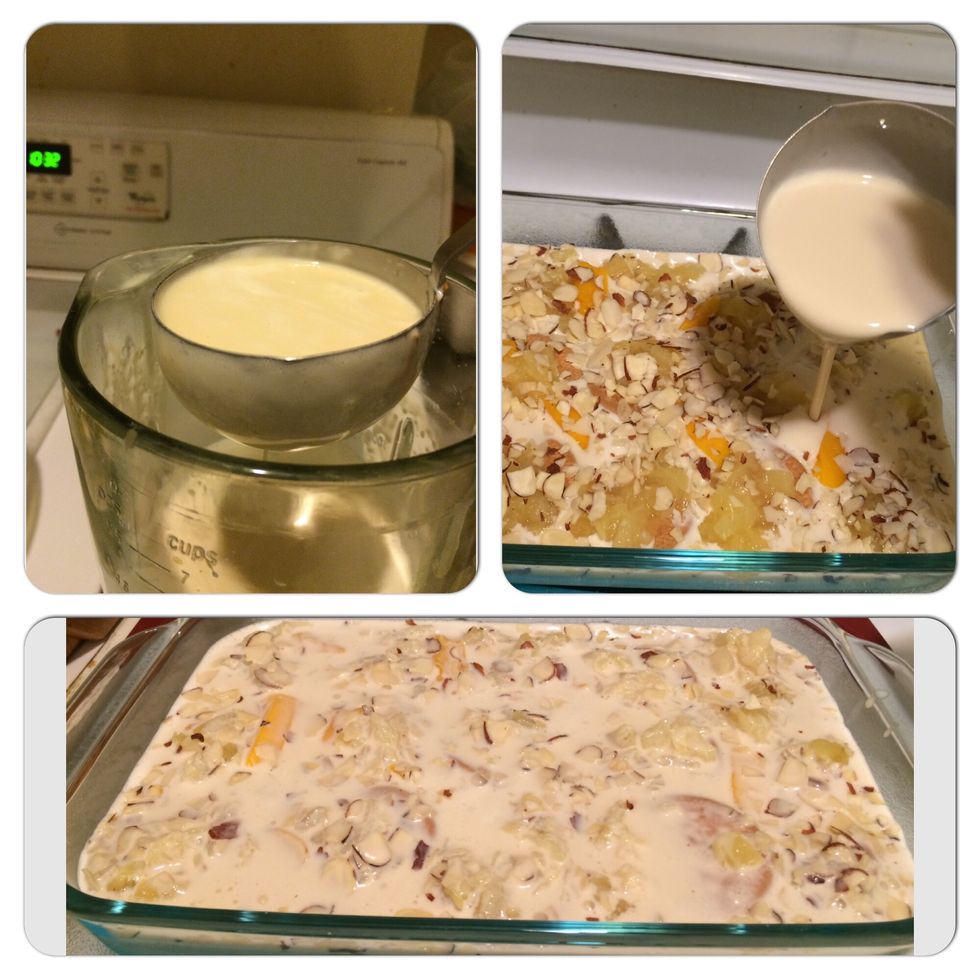 Then start layer 2 by adding more mix to begin another layer. I used a ladle.
Repeat the process again by carefully adding another bed of cookies, pineapple, mango, and almonds.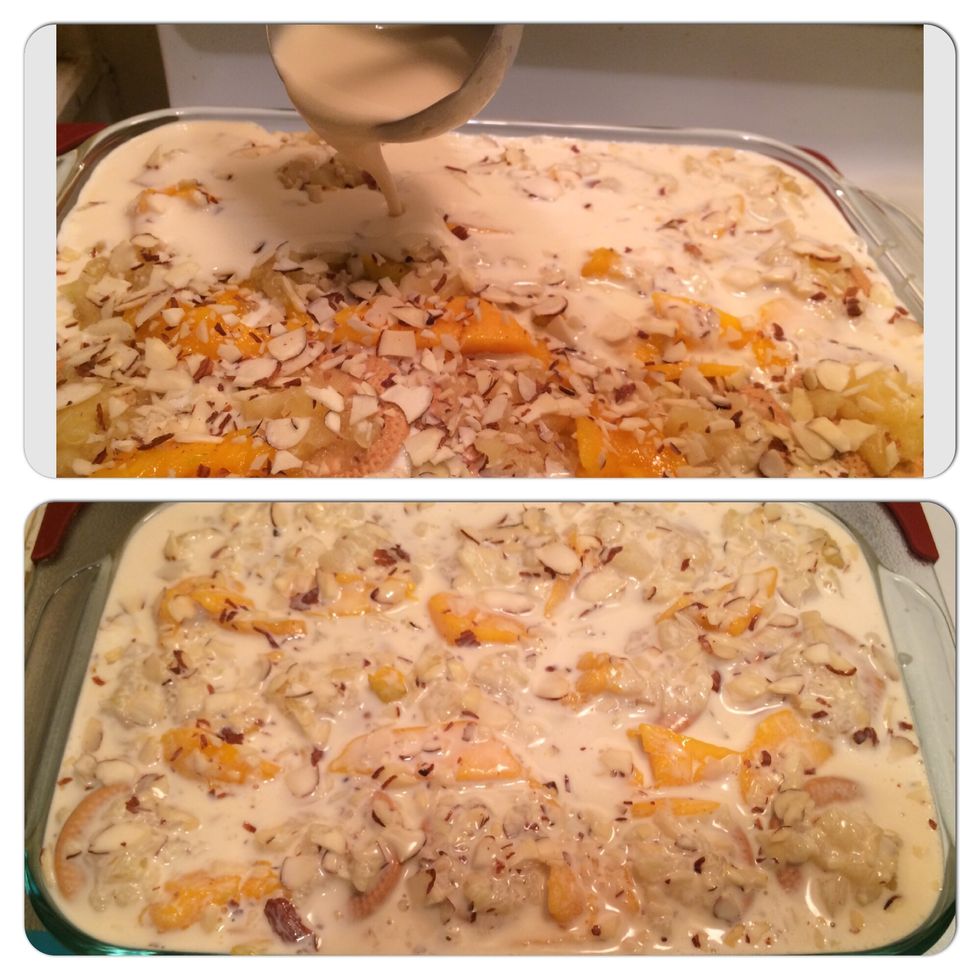 FINALIZING – Add the final layer (3rd layer) of blender mix (no cookies or nuts). Be careful not to move the cookies too much; we want them as flat as we can get them.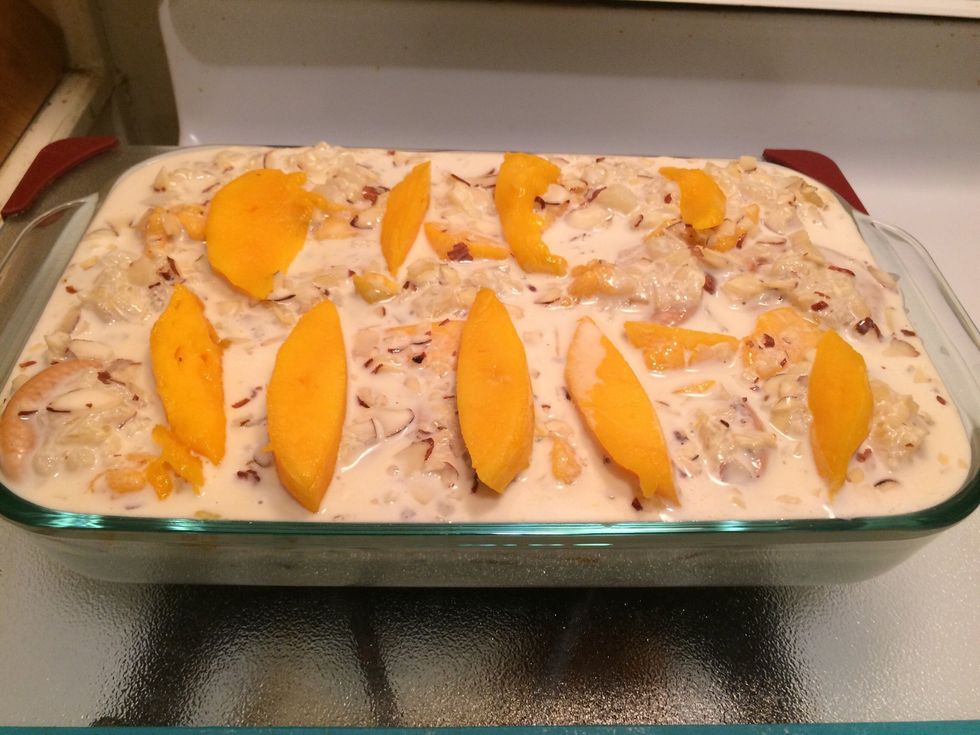 Decorate the top with the mango slices you separated earlier (you can use any fruit you want for the top, I like the mango flavor with this dessert).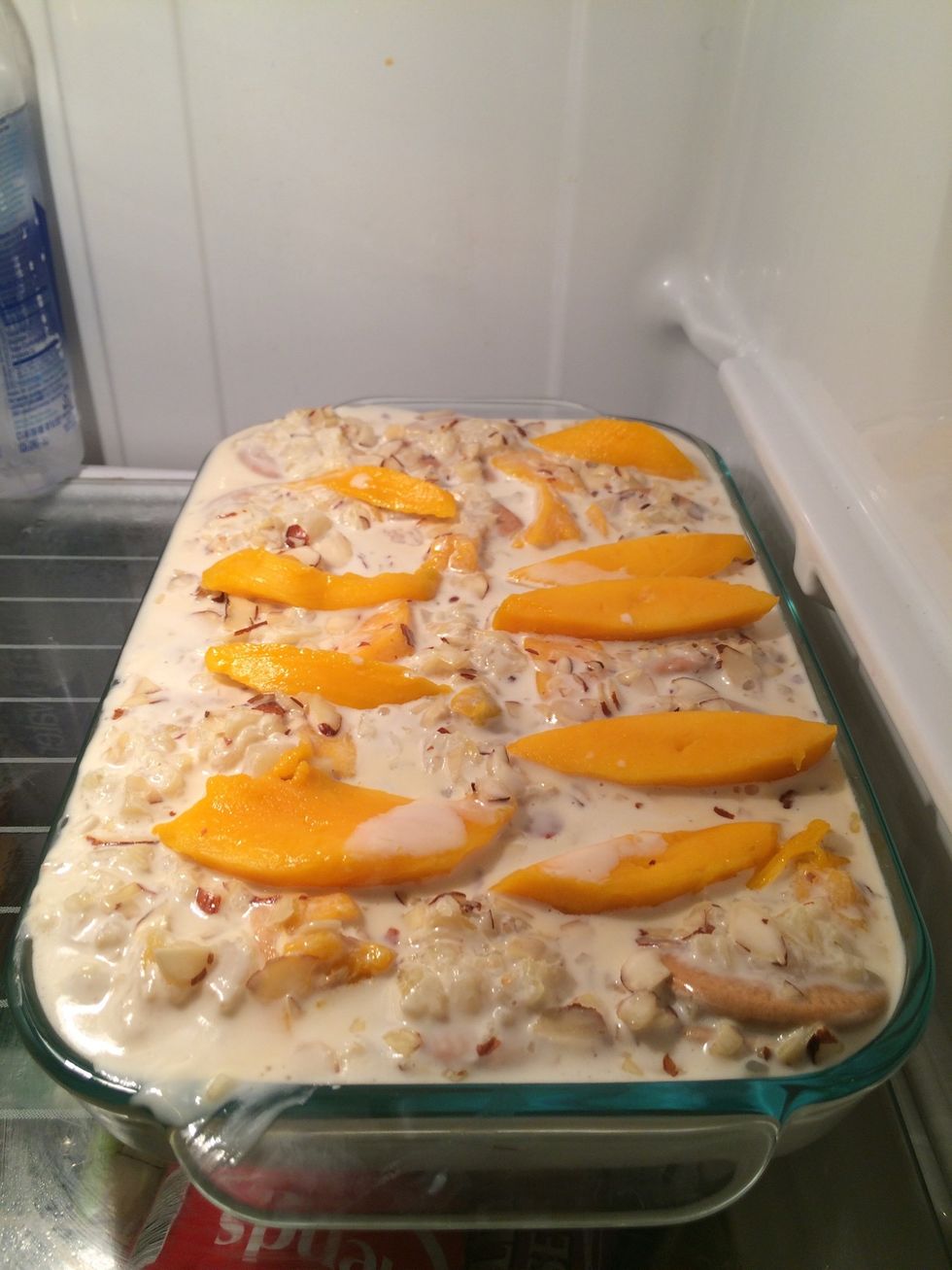 Carefully transfer this pan into the refrigerator to set for a minimum of 2 hours; 4 hours preferably.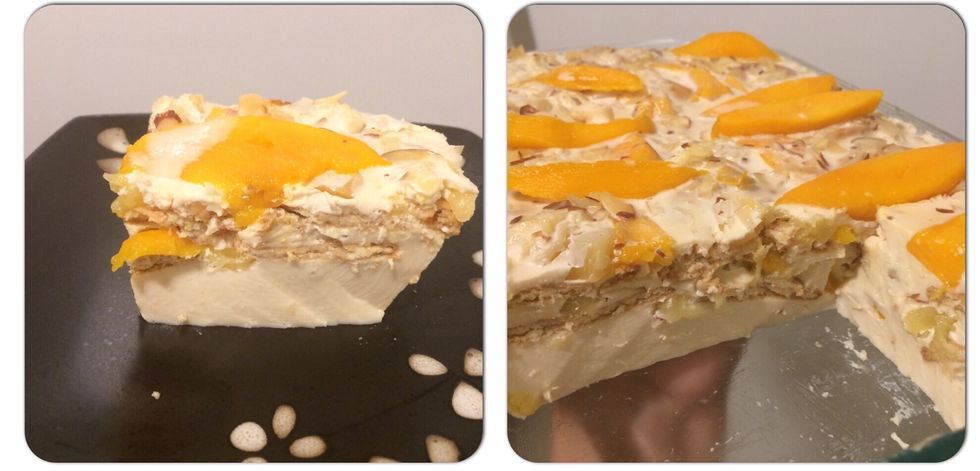 Enjoy!!!!! Let me know what you think! Thank you for checking out my recipes! I'm working on adding more of my family recipes soon.
2.0 Packs Marias Cookies
4.0 Packets Knox Gelatine
1.0 Can Lechera Condensed Milk
1.0 Can Carnation Evaporated Milk
1.0 Can Nestle Creme
1.0 Box Philadelphia Cream Cheese
1.0 Can Crushed Pineapple
1.0 Sweet, Ripe Mango (diced - NOT canned)
1/2tsp Vanilla Extract
1/4c Crushed Almonds