Make home-made artisan rosemary sea salt bread in a few simple steps
21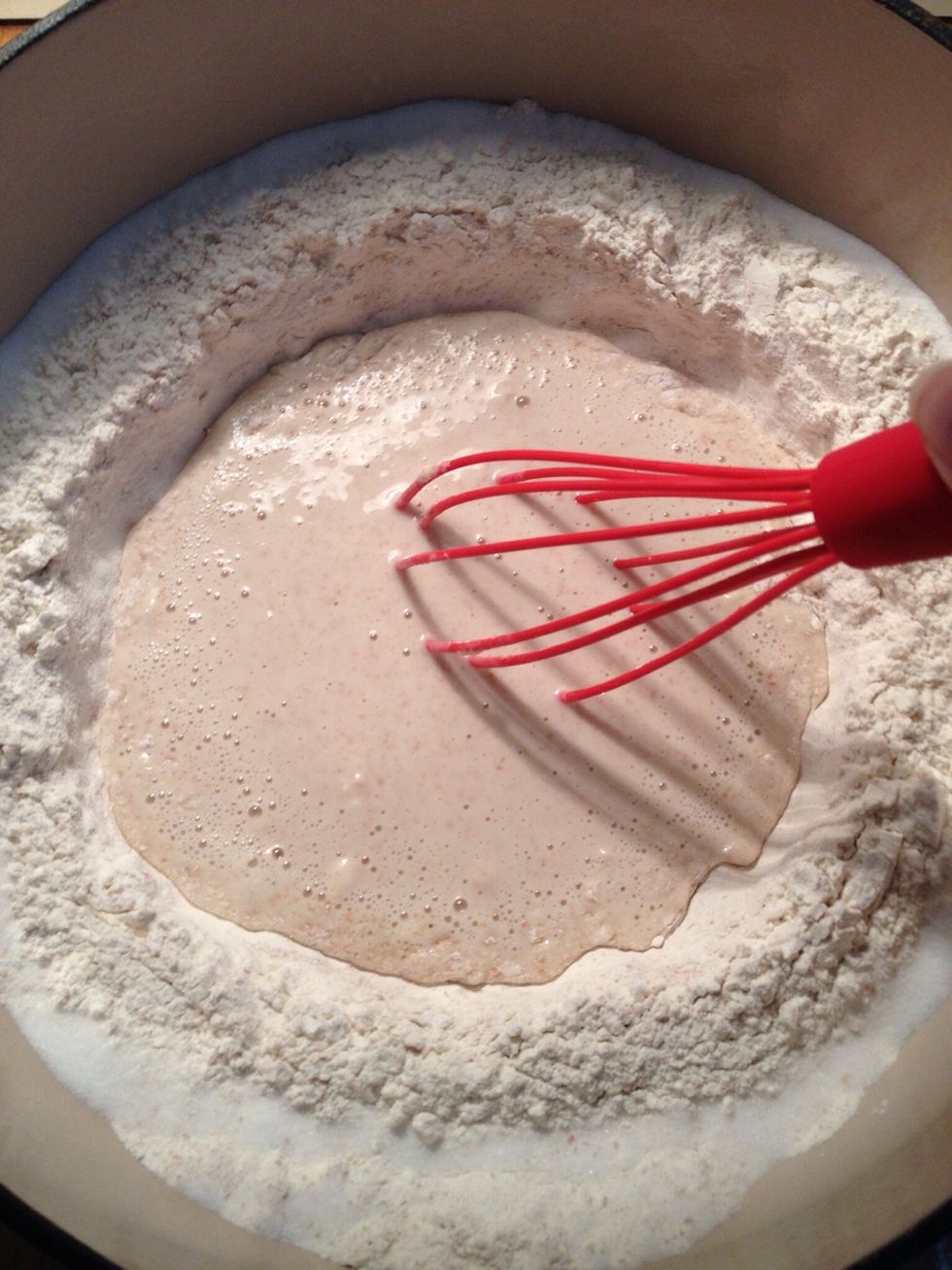 Mix all the flour in a large bowl, leaving a dent in the middle, then add the table salt to the edge of the flour. Add warm water, yeast and whisk about a third of the flour with the water.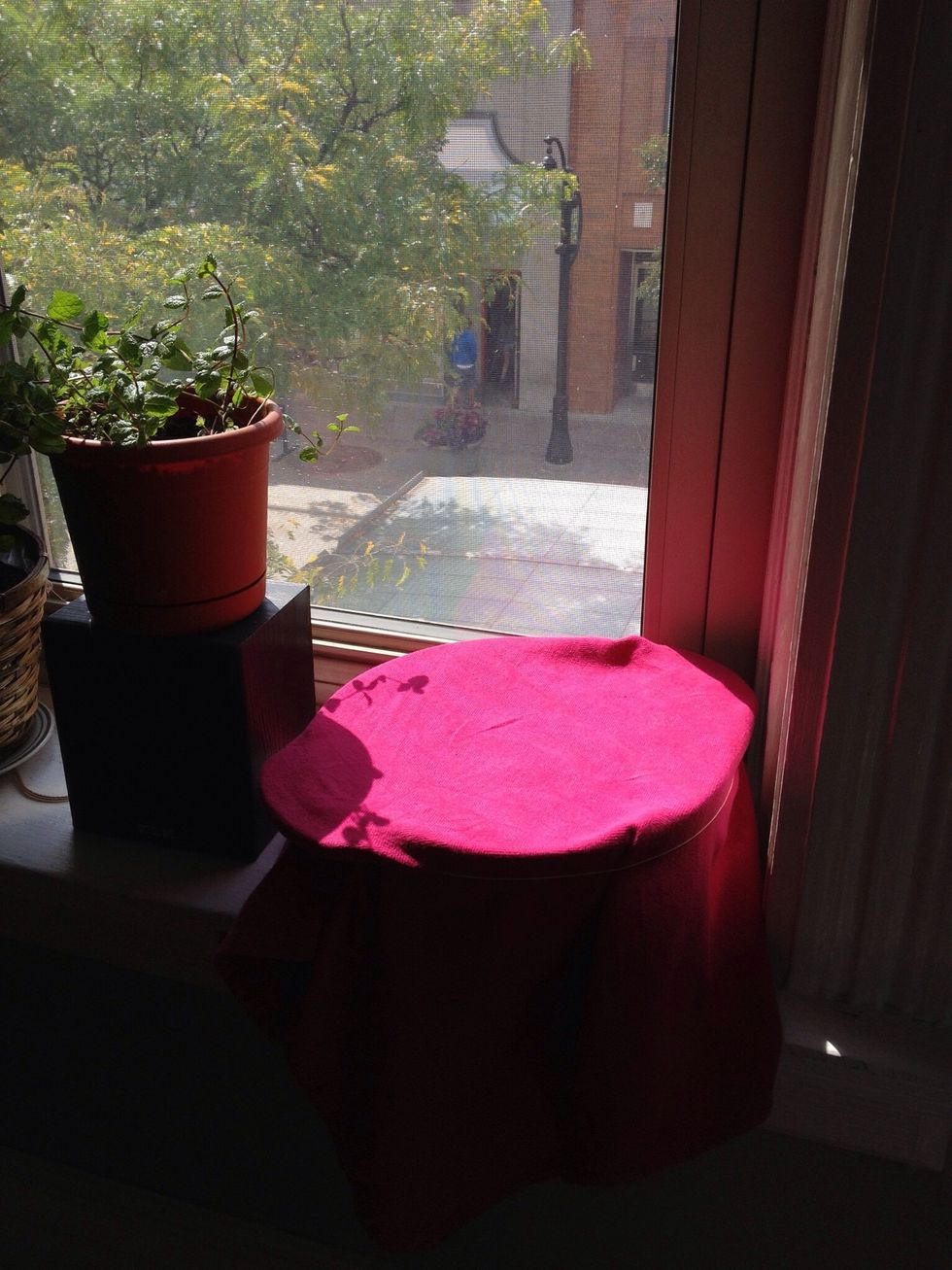 Cover the bowl with a dish towel and let it sit in a warm spot for about an hour.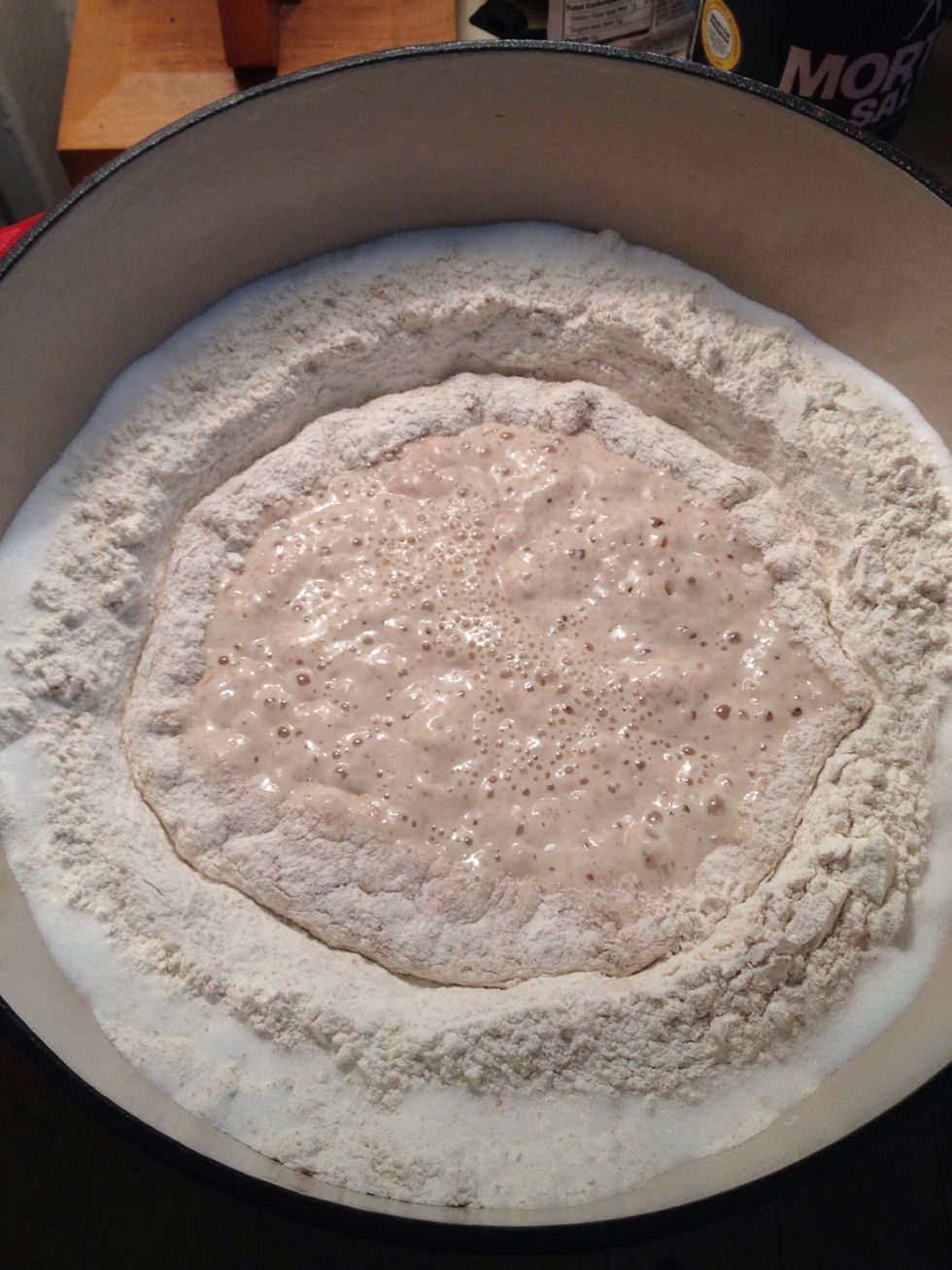 After an hour the dough will be bubbly.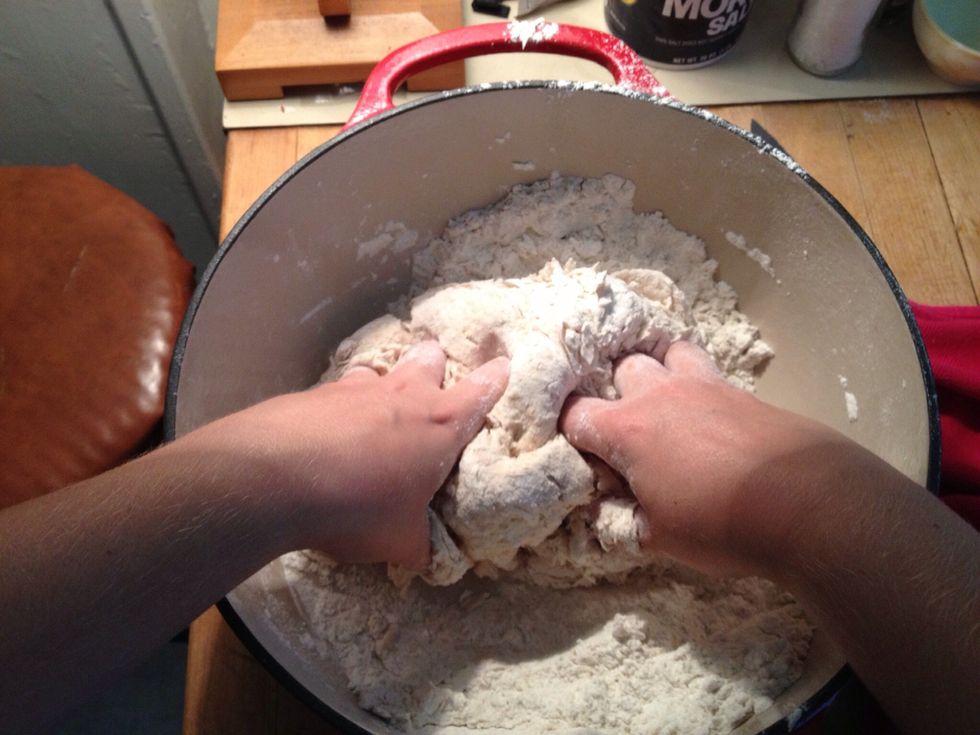 Start mixing everything together. When doing this only progressively mix in the flour, to avoid making the dough too dry.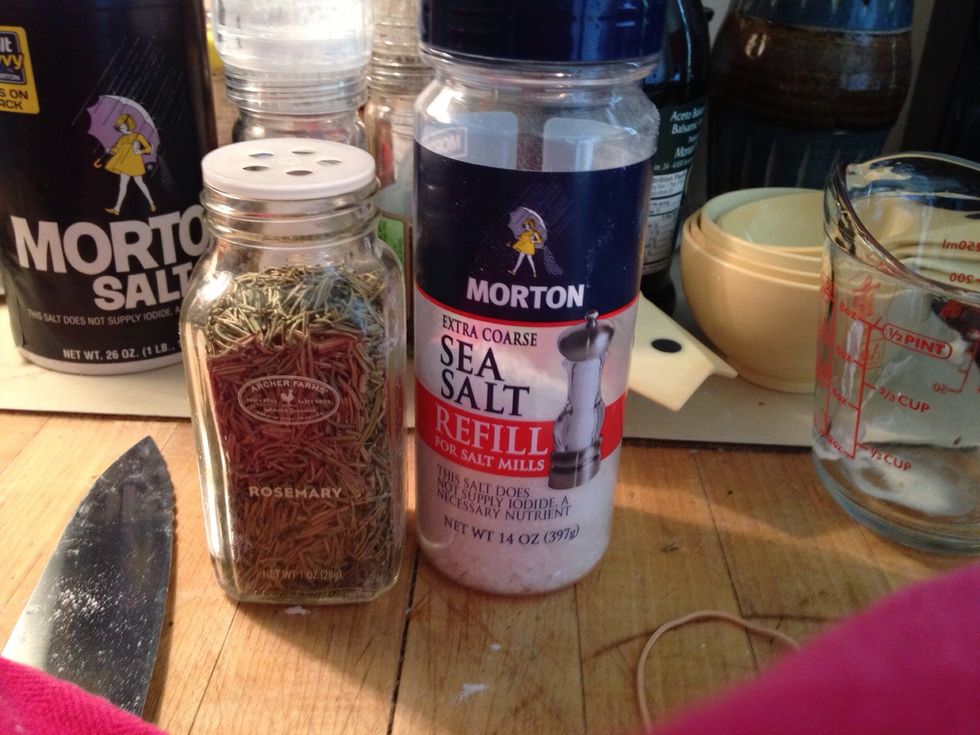 Add half of the sea salt and rosemary.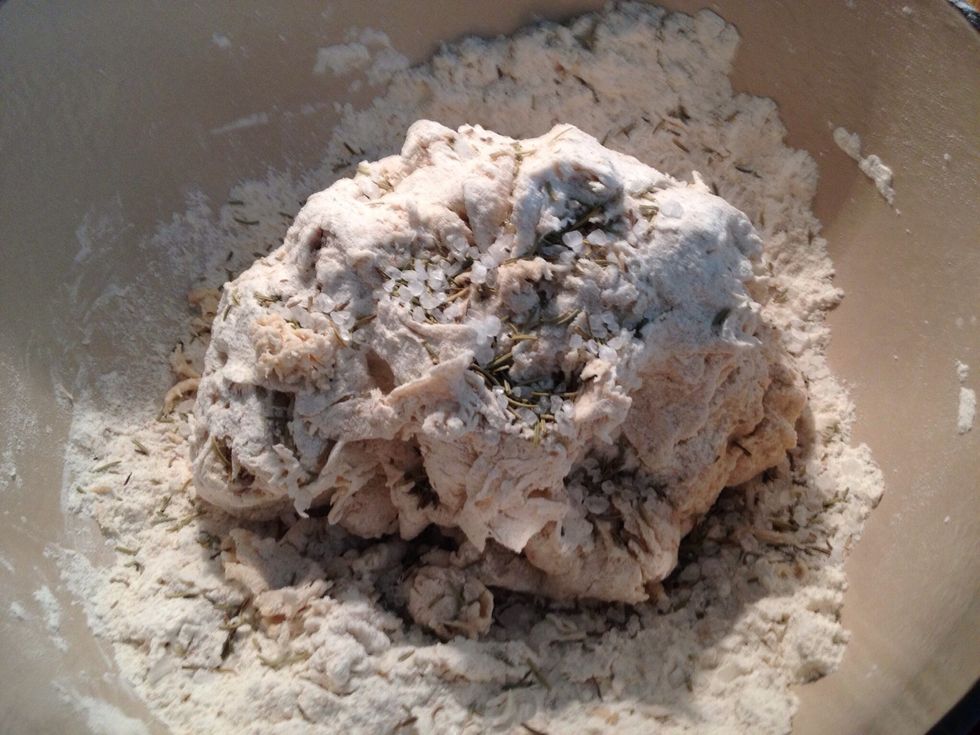 Mix it into the dough.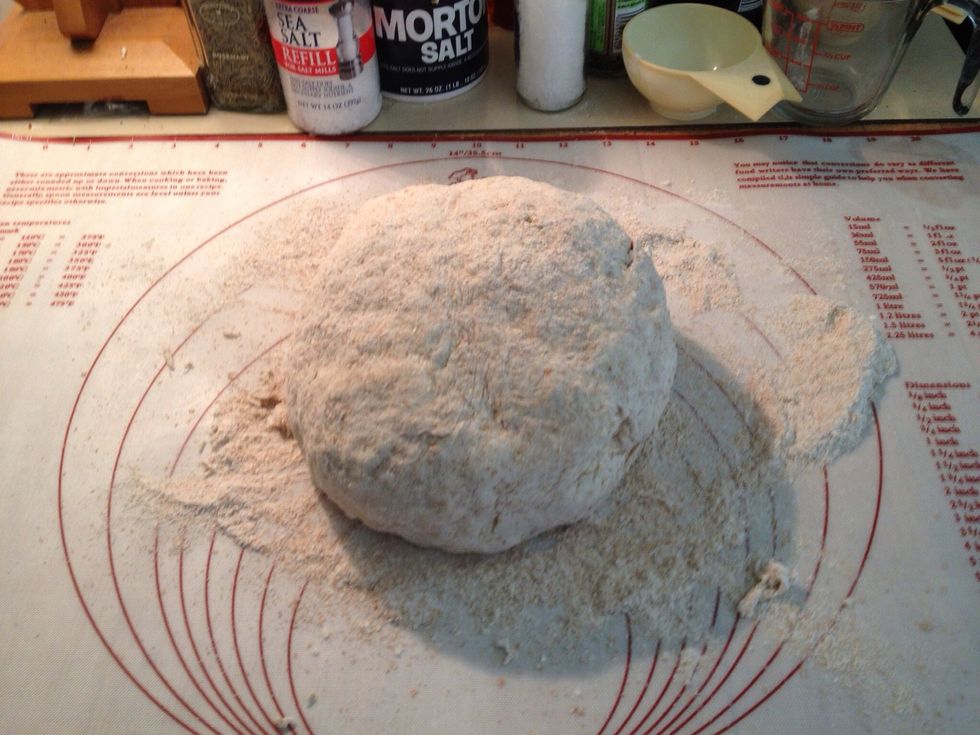 Knead the dough until it feels like a flexible yet consistent ball - add flour when too wet.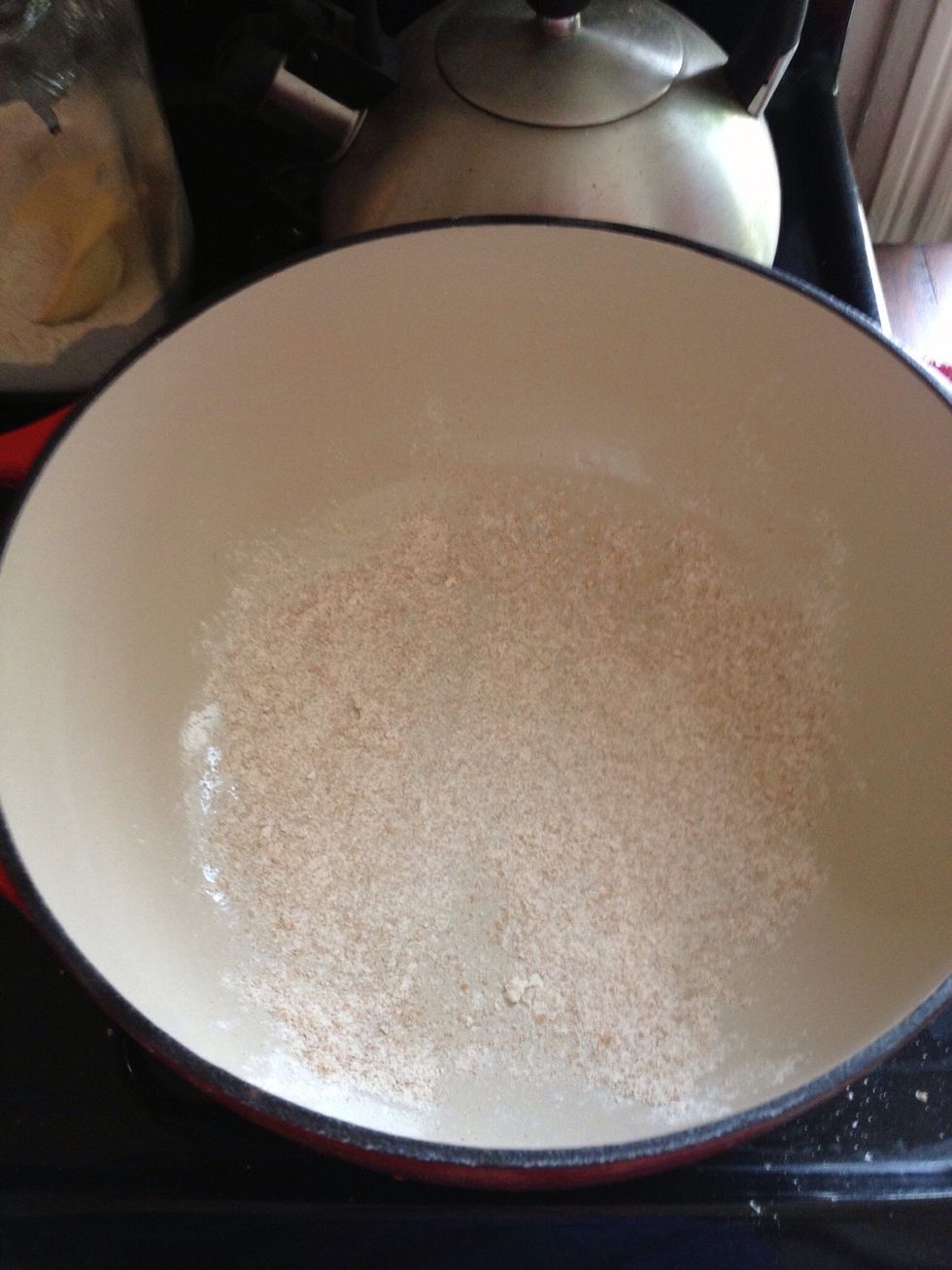 Cover the bottom of the Dutch oven with flour or non-stick paper, add the dough.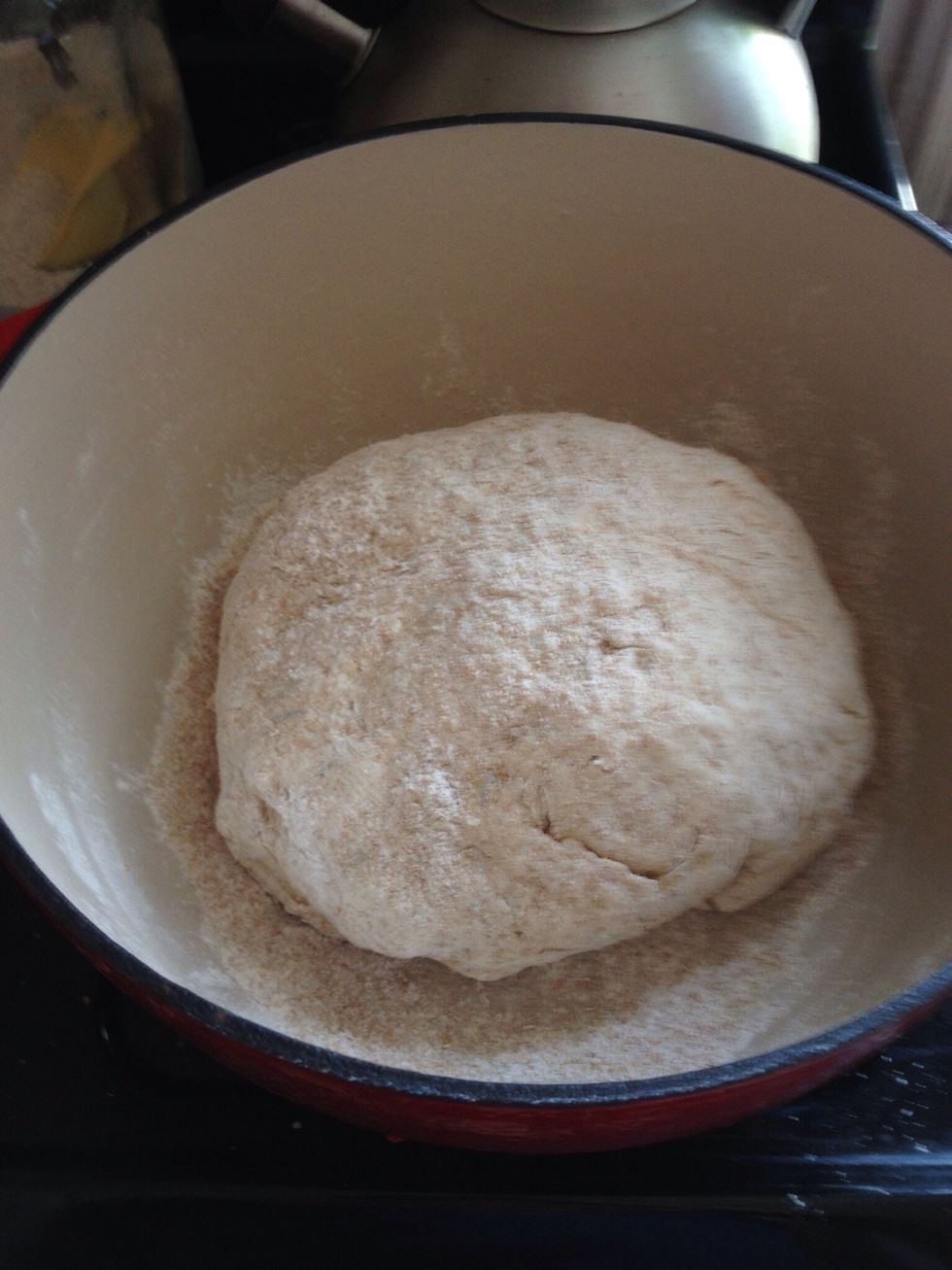 Cover the dough with a cloth and let it sit in a warm area, for an hour or more.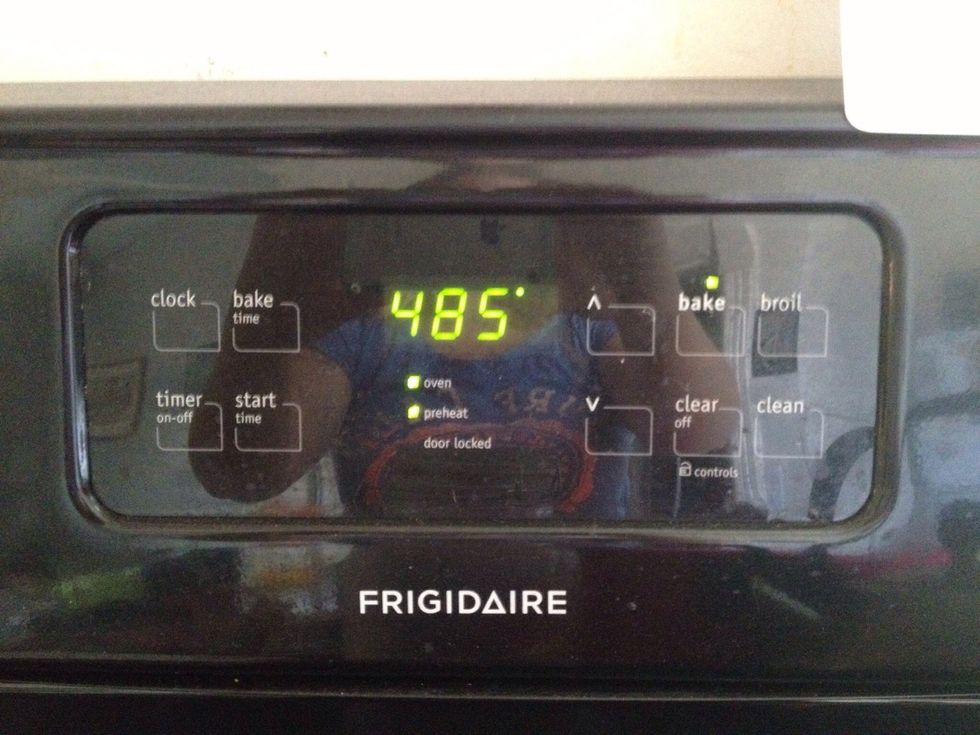 When the dough has risen for over an hour pre-heat the oven to 480 Fahrenheit.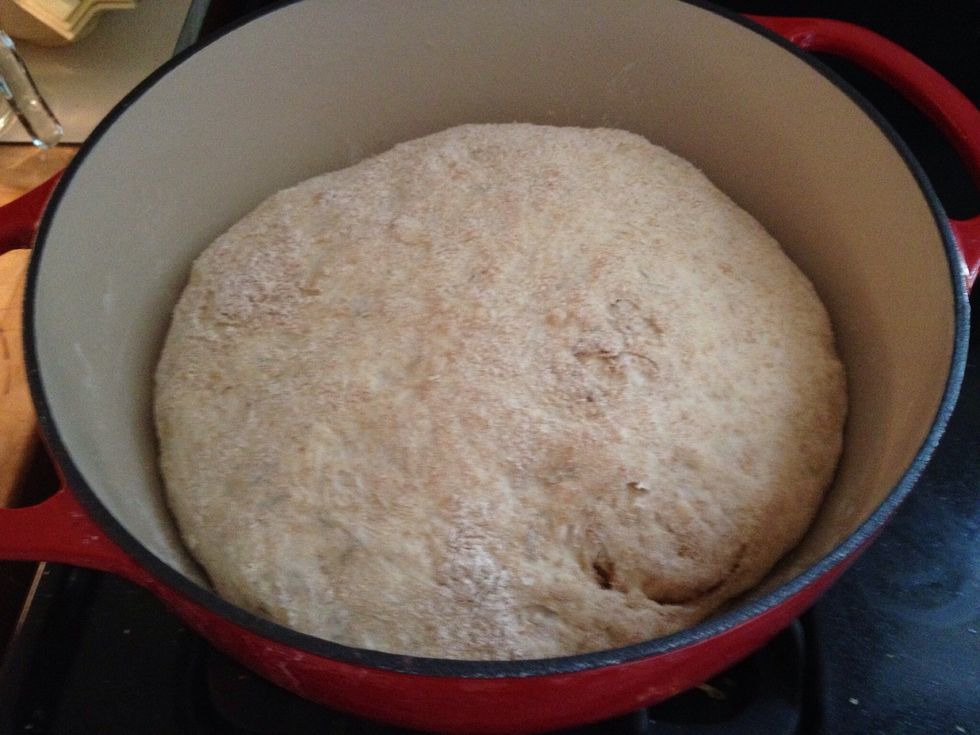 The dough is now big and ready to go into the oven. Make sure you don't expose it to cold air/draft.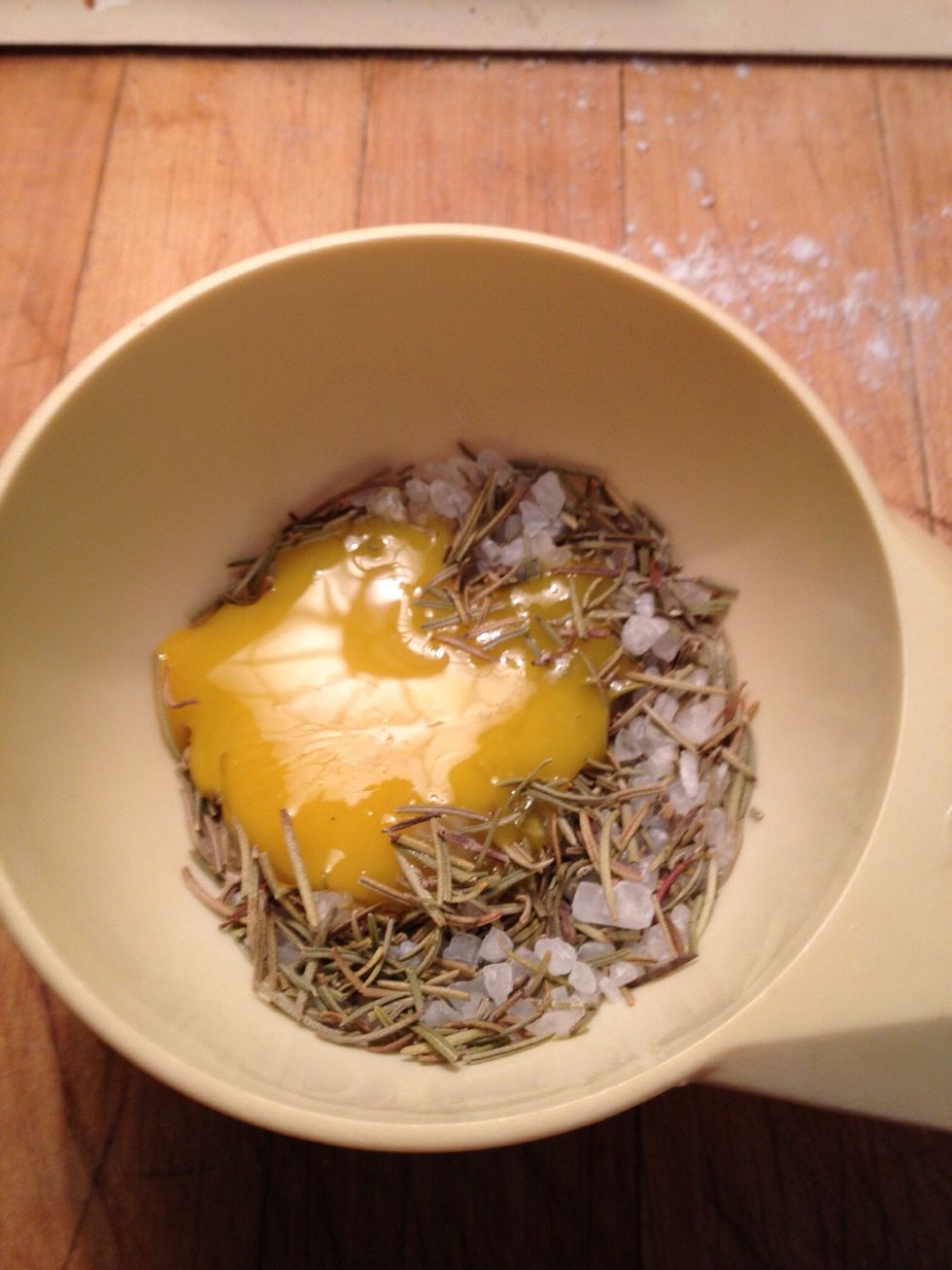 Mix one yolk and the rest of the rosemary and sea-salt, apply to the top of the bread. Bake for 40 minutes, put a lid on the Dutch oven for the first 15 minutes.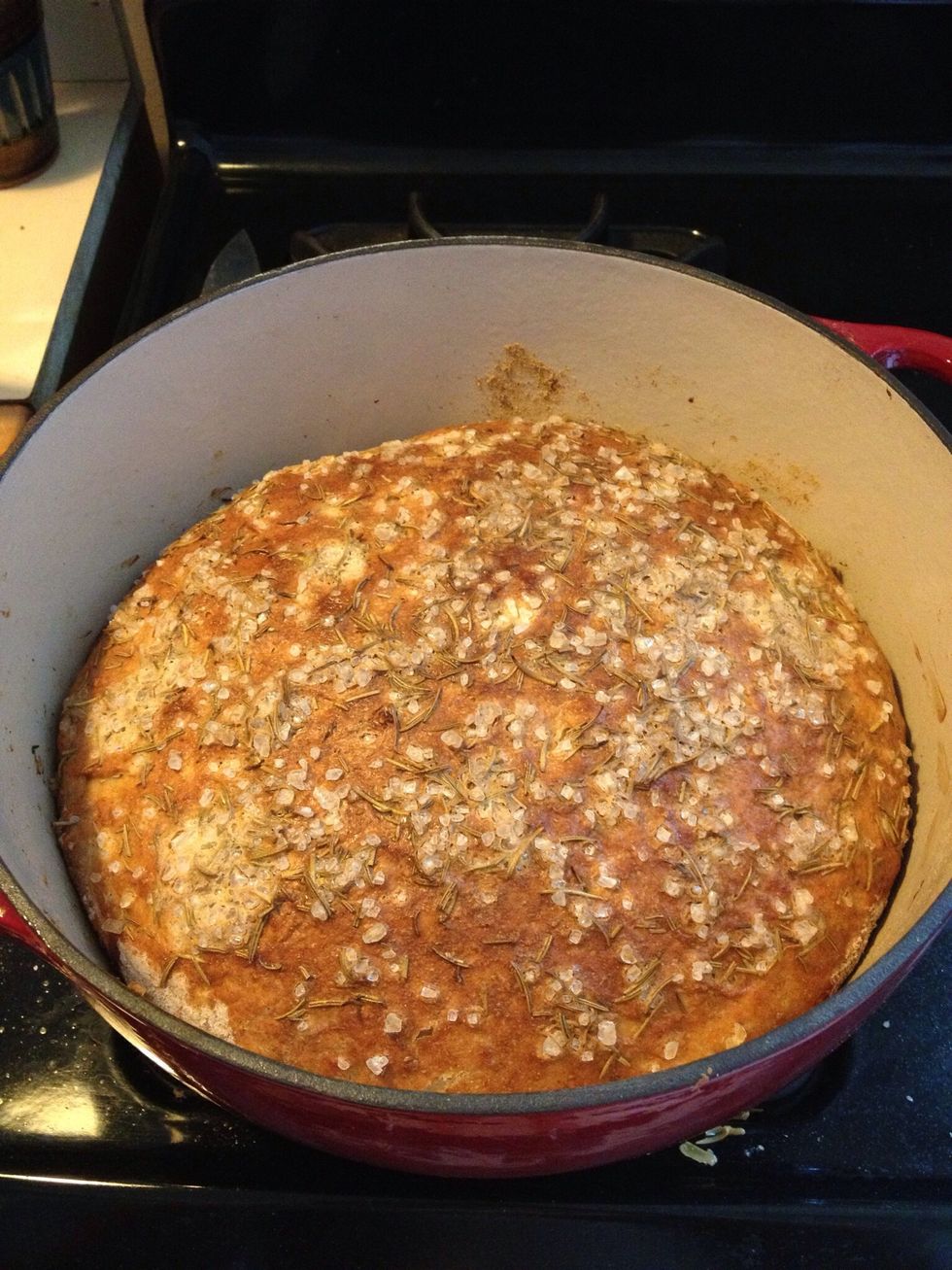 The bread is done when it has a golden crust.
5.0c Flour
1.0c Wheat flour
1/2Tbsp Table salt
1/2Tbsp Yeast
1/2c Warm water
2.0Tbsp Rosemary
1.0Tbsp Coarse sea salt