How to make rosemary roasted potatoes
Enjoy the fast, easy and delicious recipe for potatoes!
2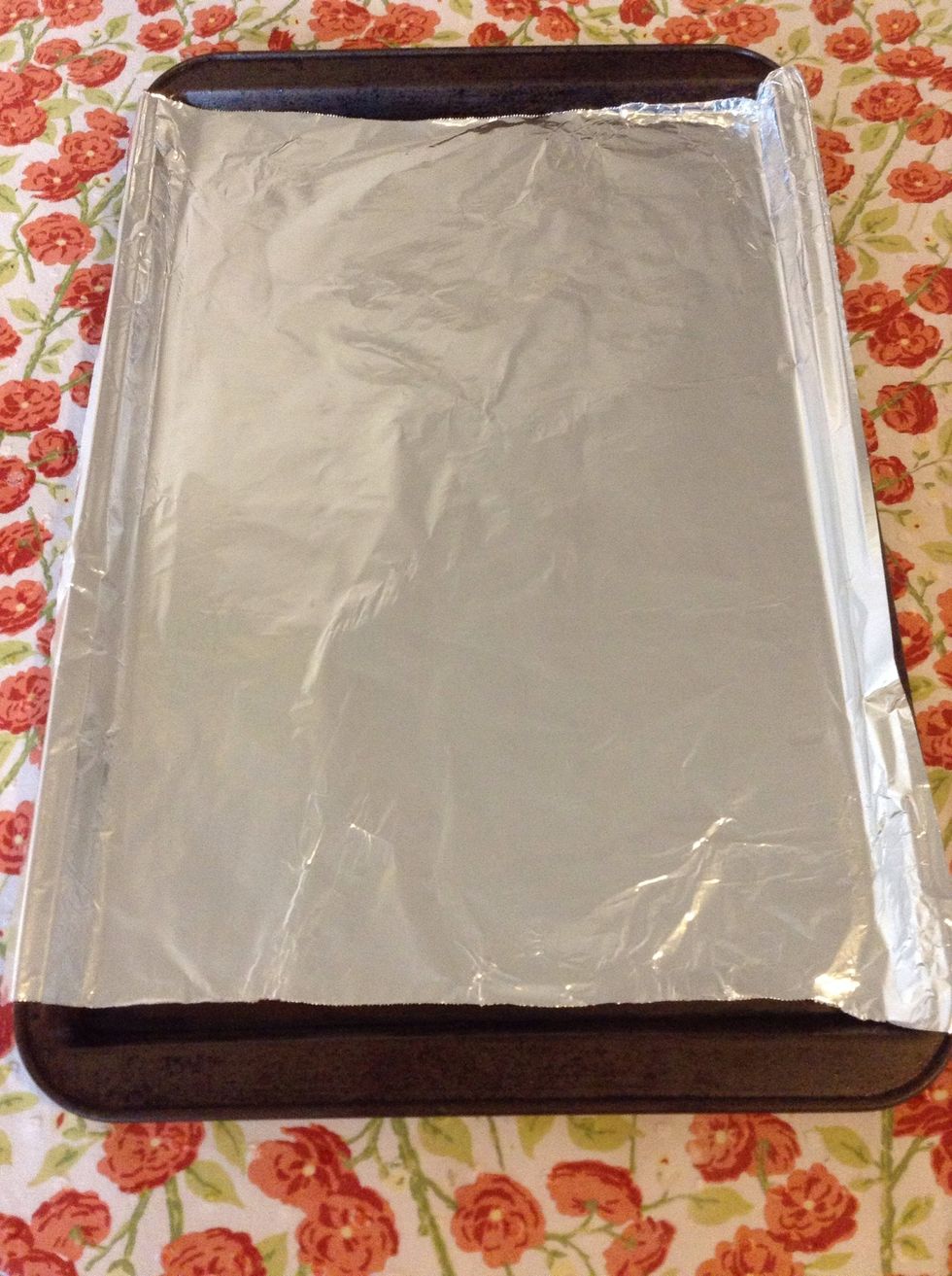 Line a cookie sheet with foil or parchment paper.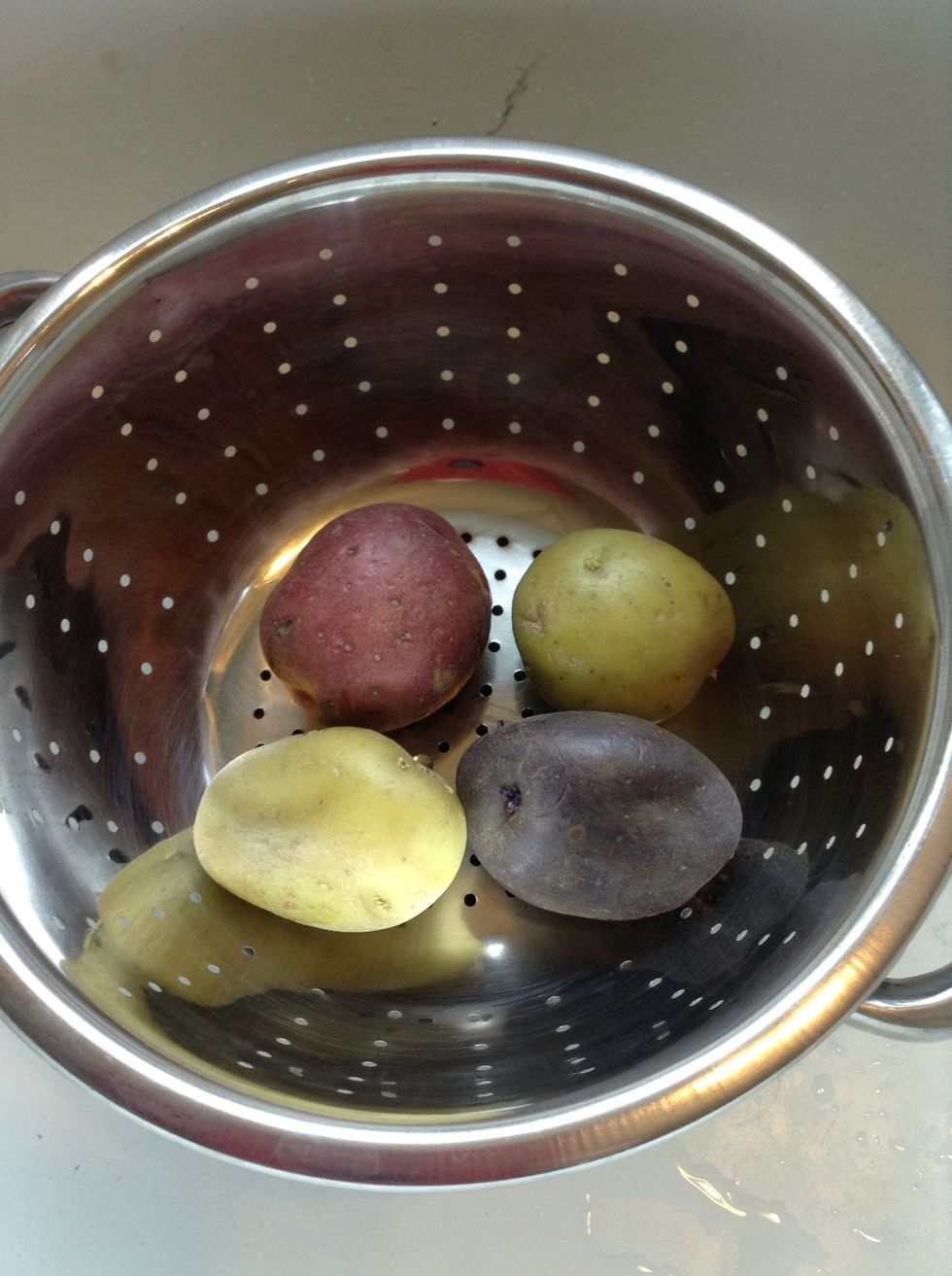 Grab your potatoes – I'm using multicolored ones just for the variety.
Rinse well to clean the surfaces of the potatoes.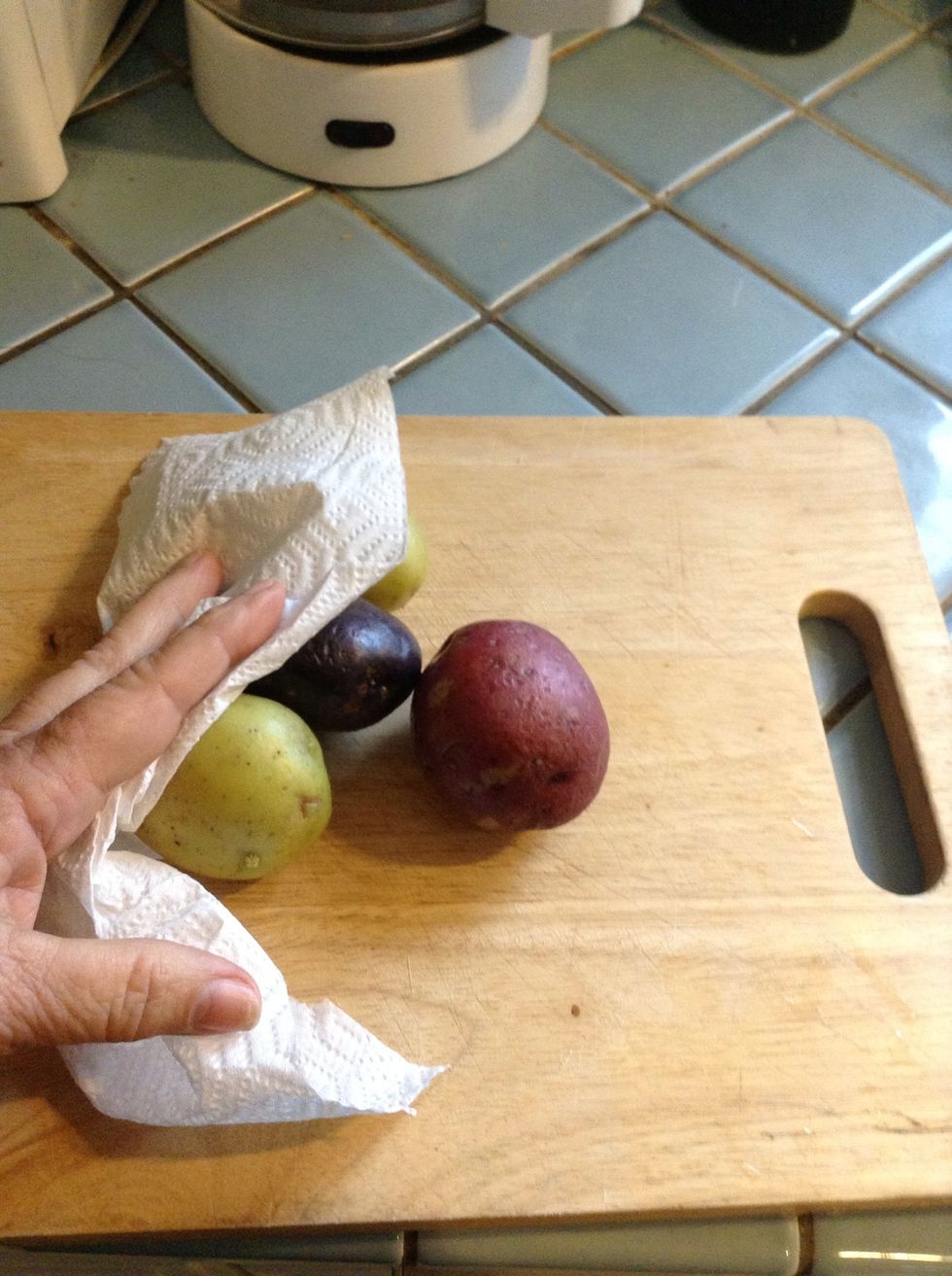 Pat dry.
Next cut the potatoes into bite-size pieces.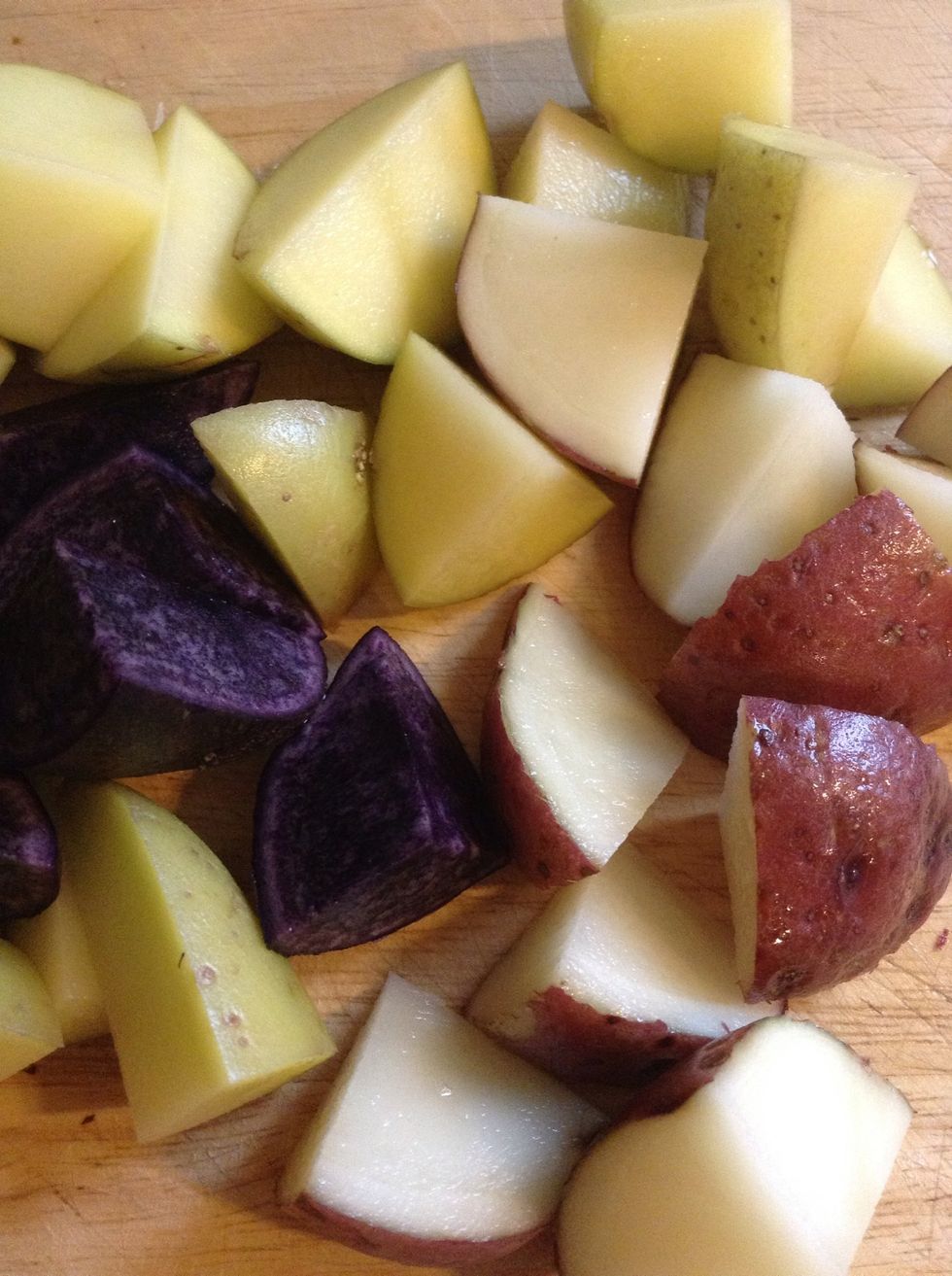 Like this!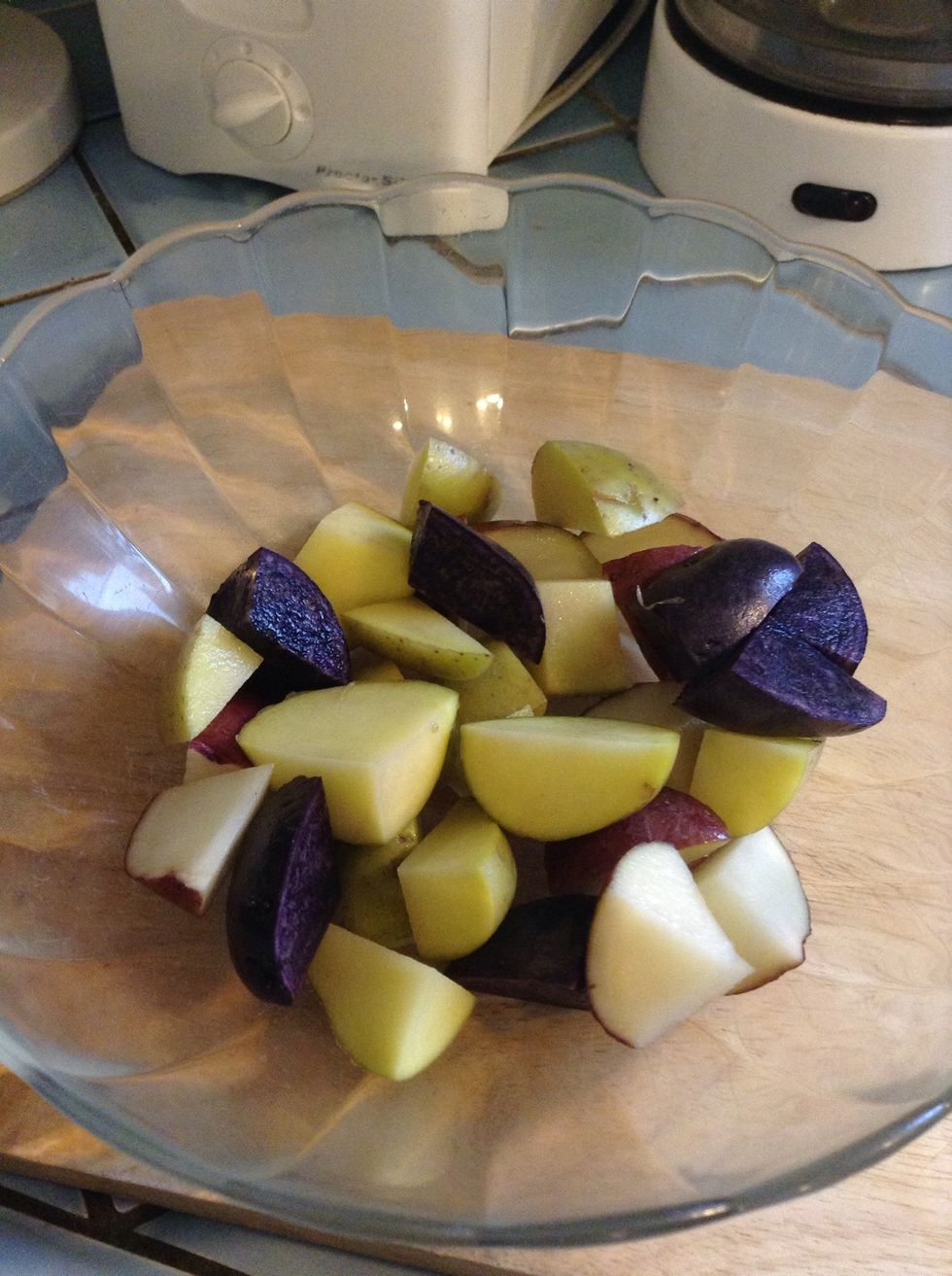 Put the potatoes in a bowl.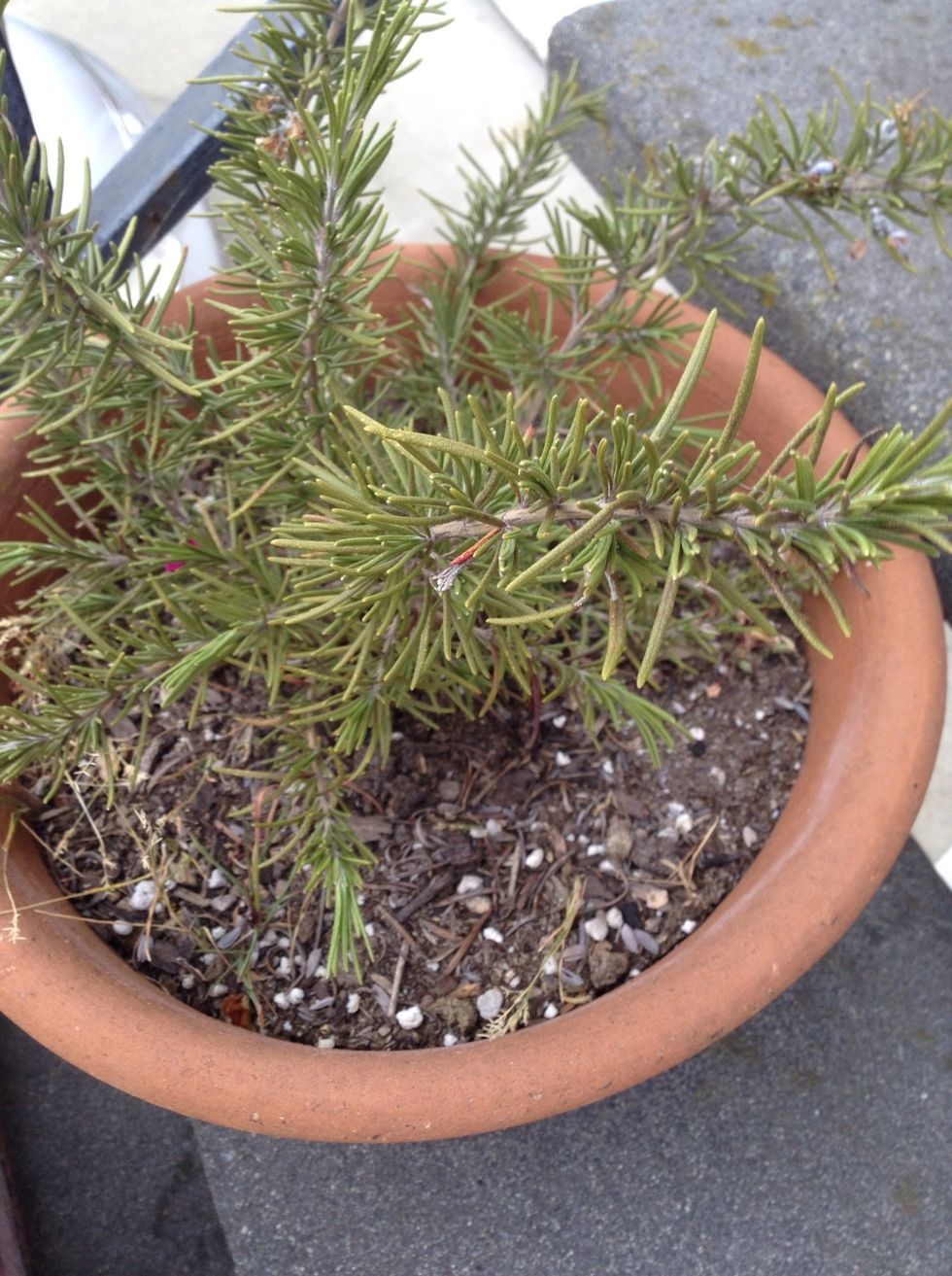 Now I go and grab some fresh rosemary that I'm growing in a pot on my porch.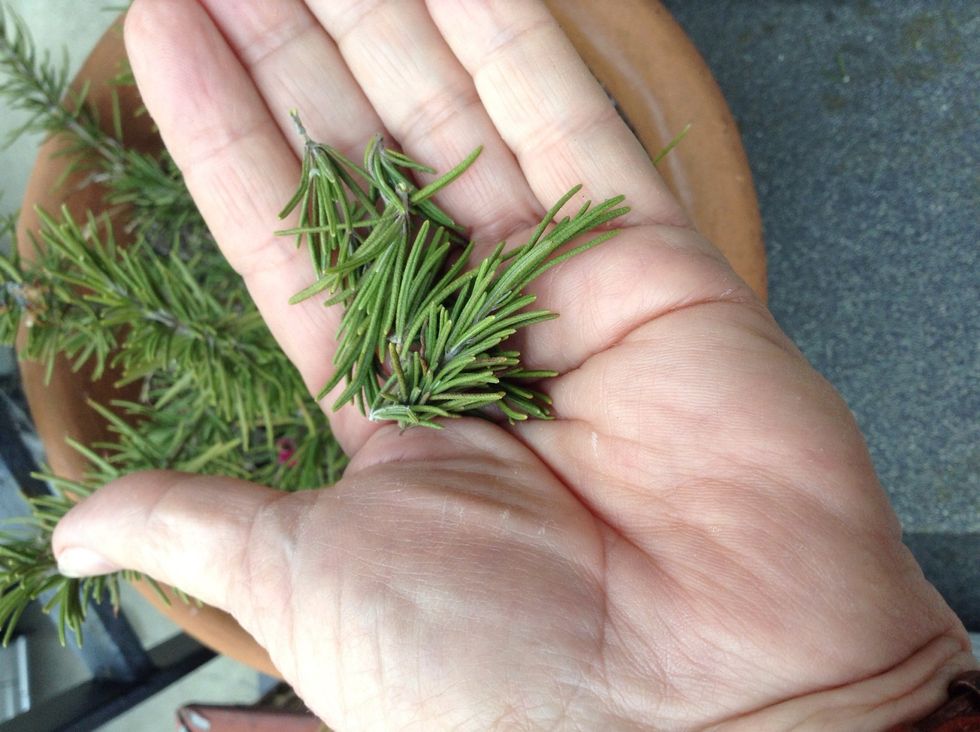 I pull off about this much rosemary to use for the batch of potatoes by making. Ah, smell that aroma!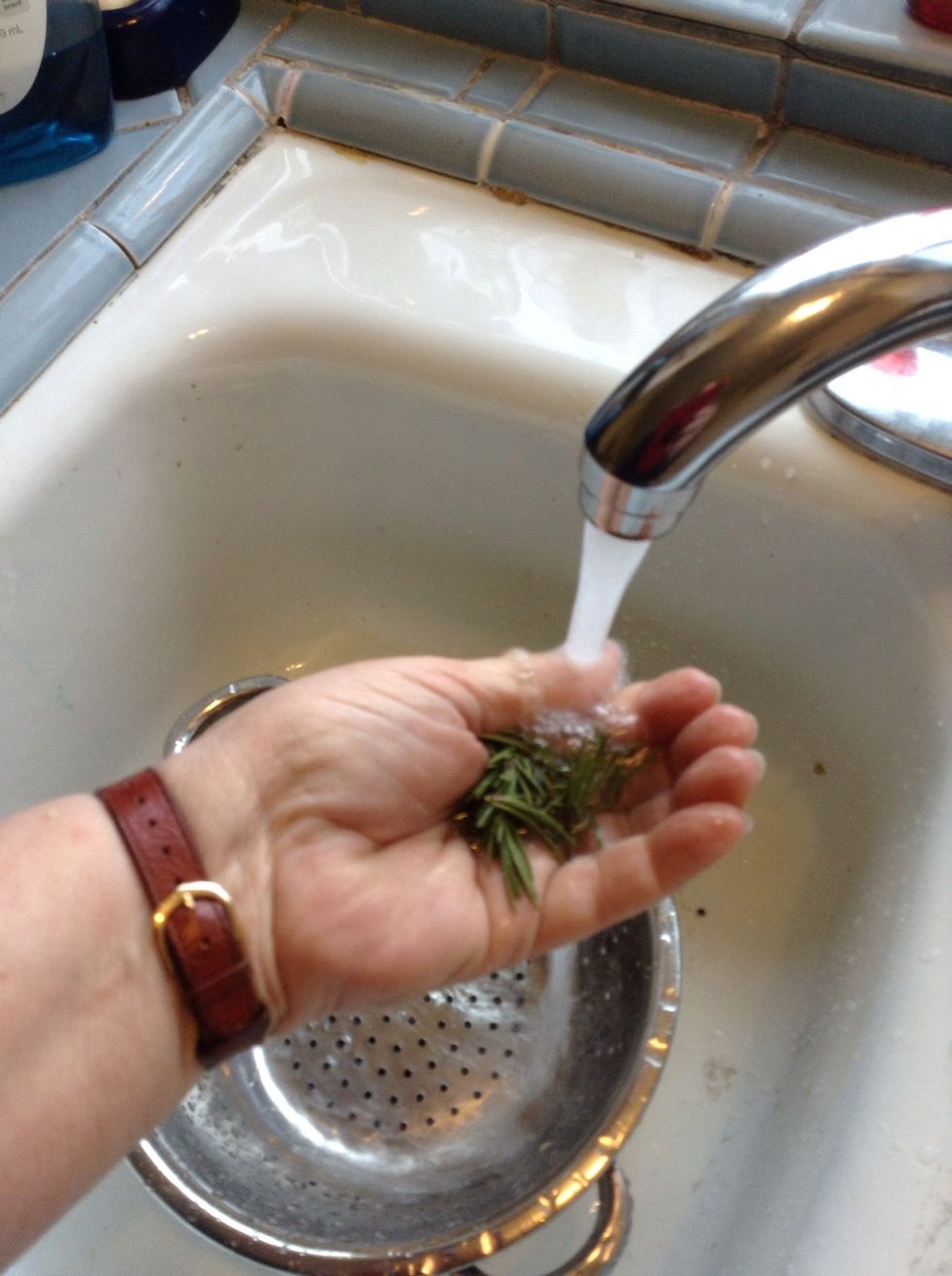 I rinse off the rosemary.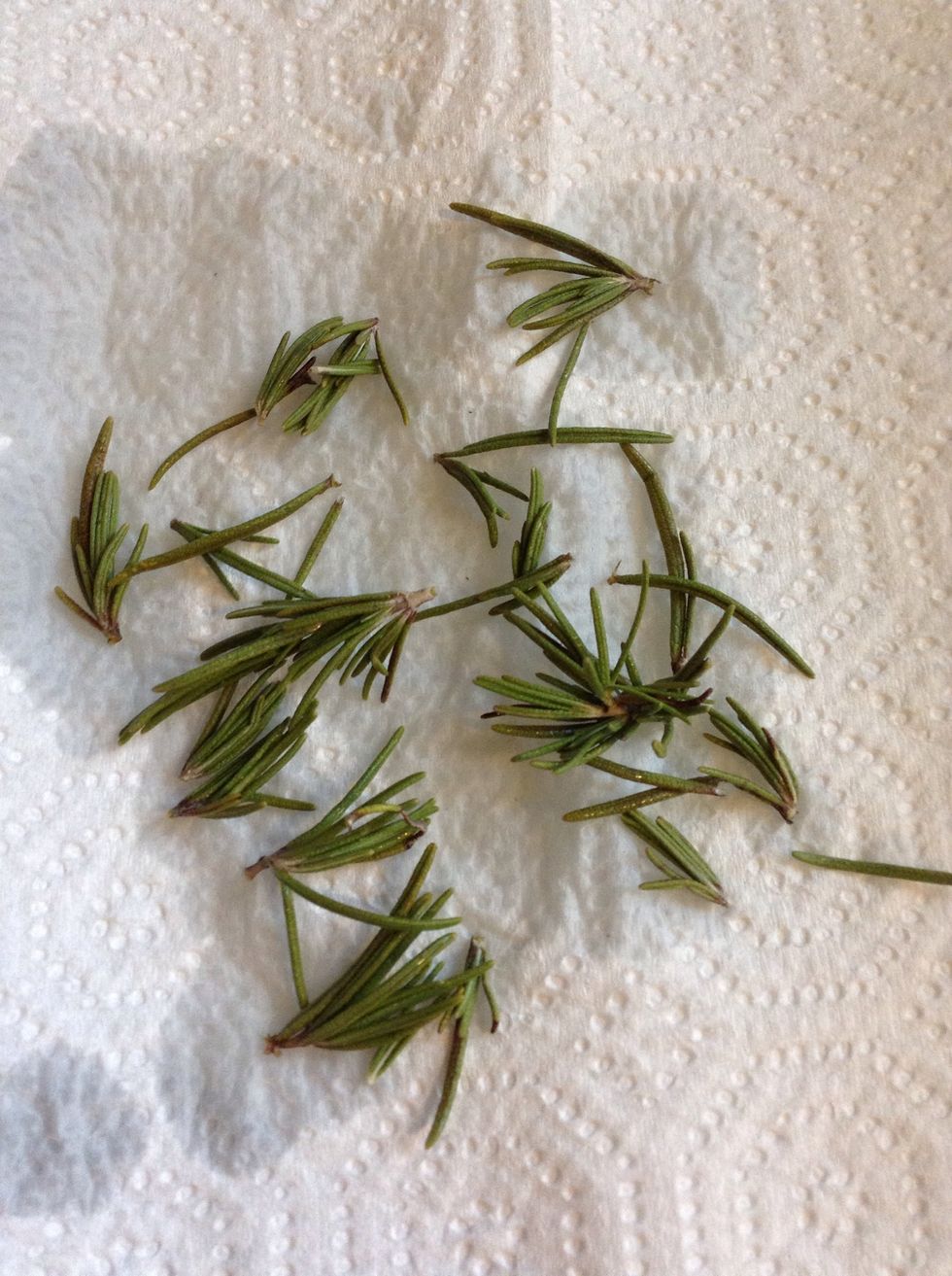 And then dry it on a paper towel.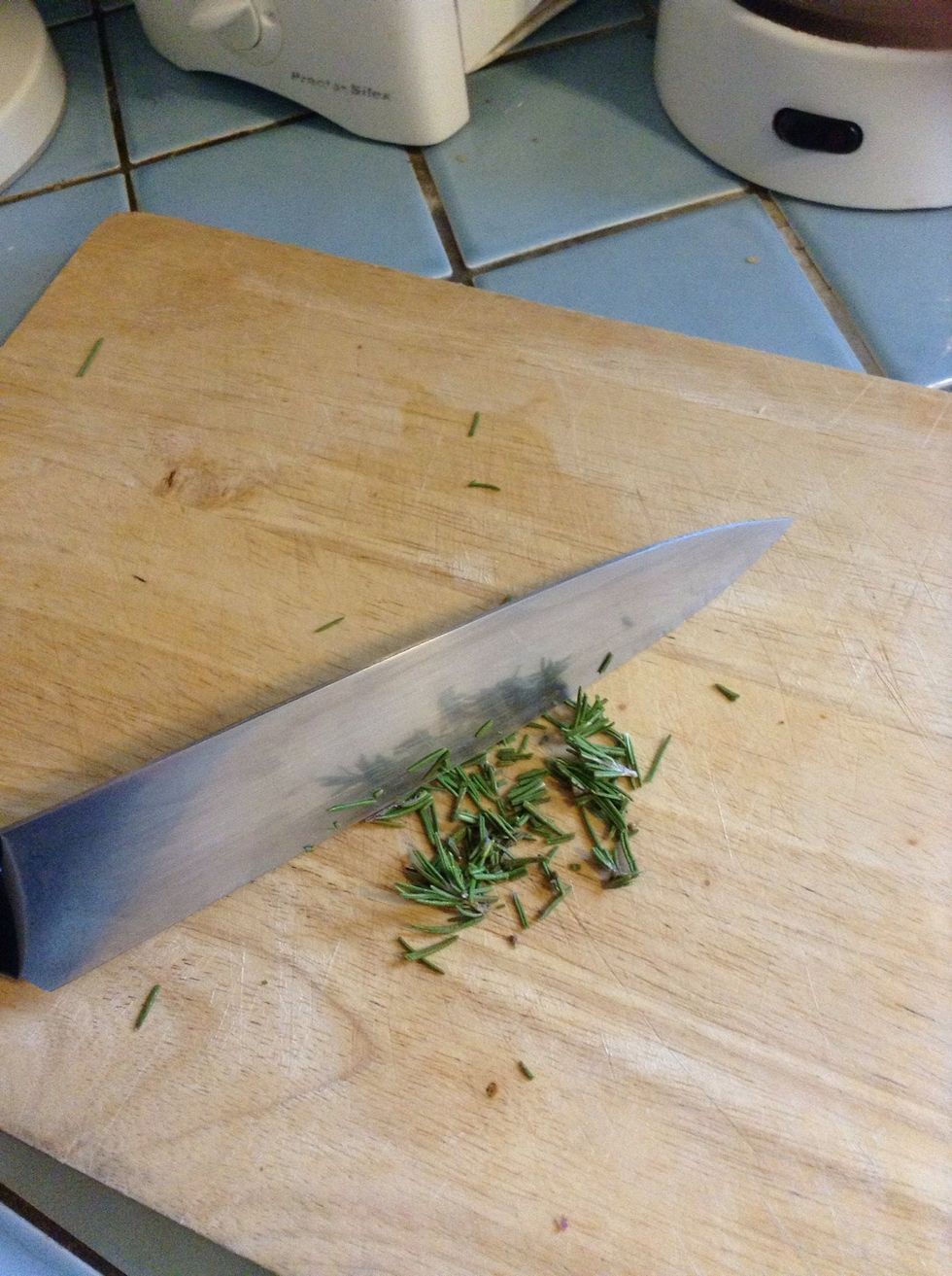 Finely chop the rosemary.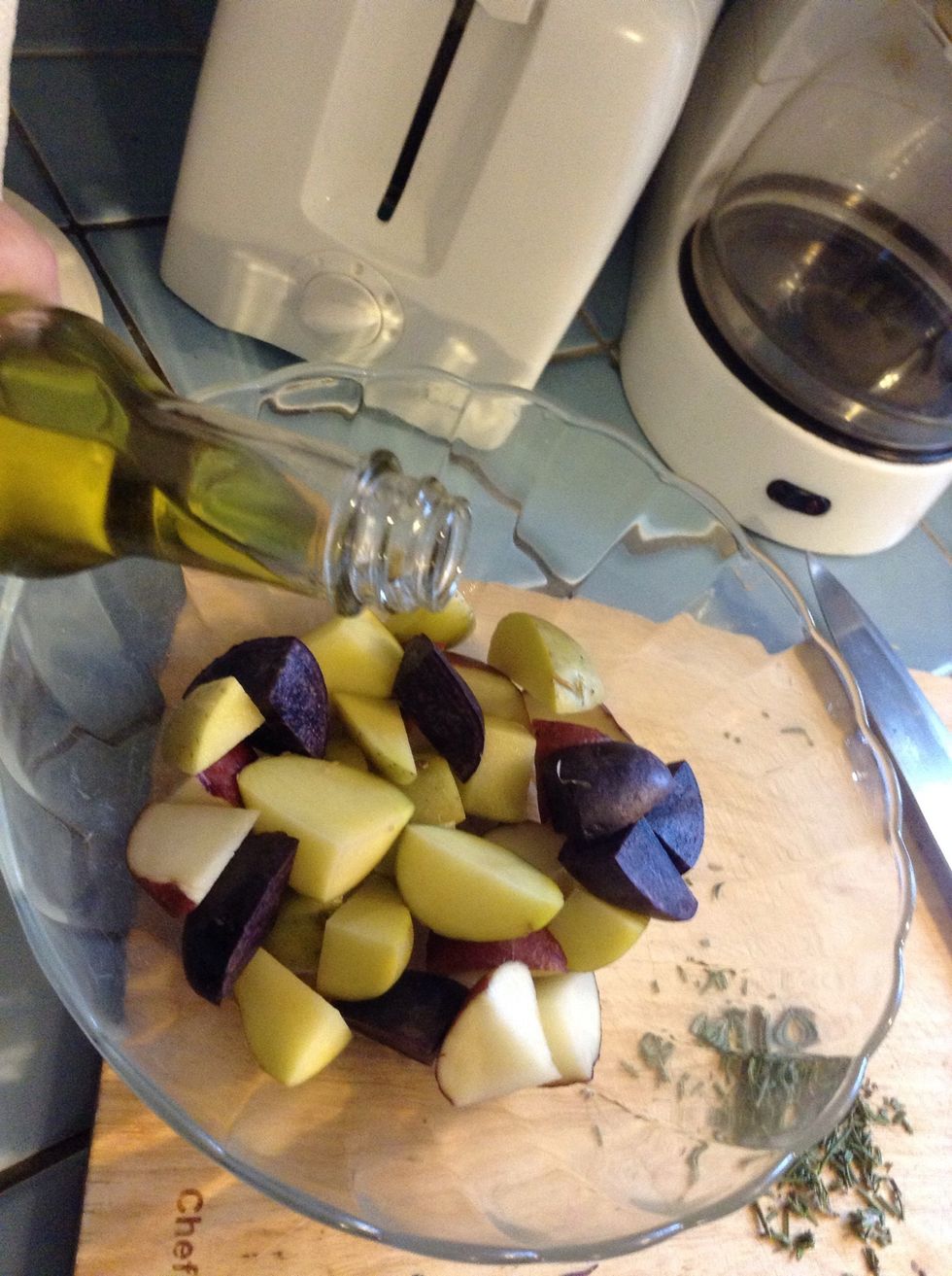 Drizzle the potatoes with olive oil. You want just enough to coat all the potatoes well.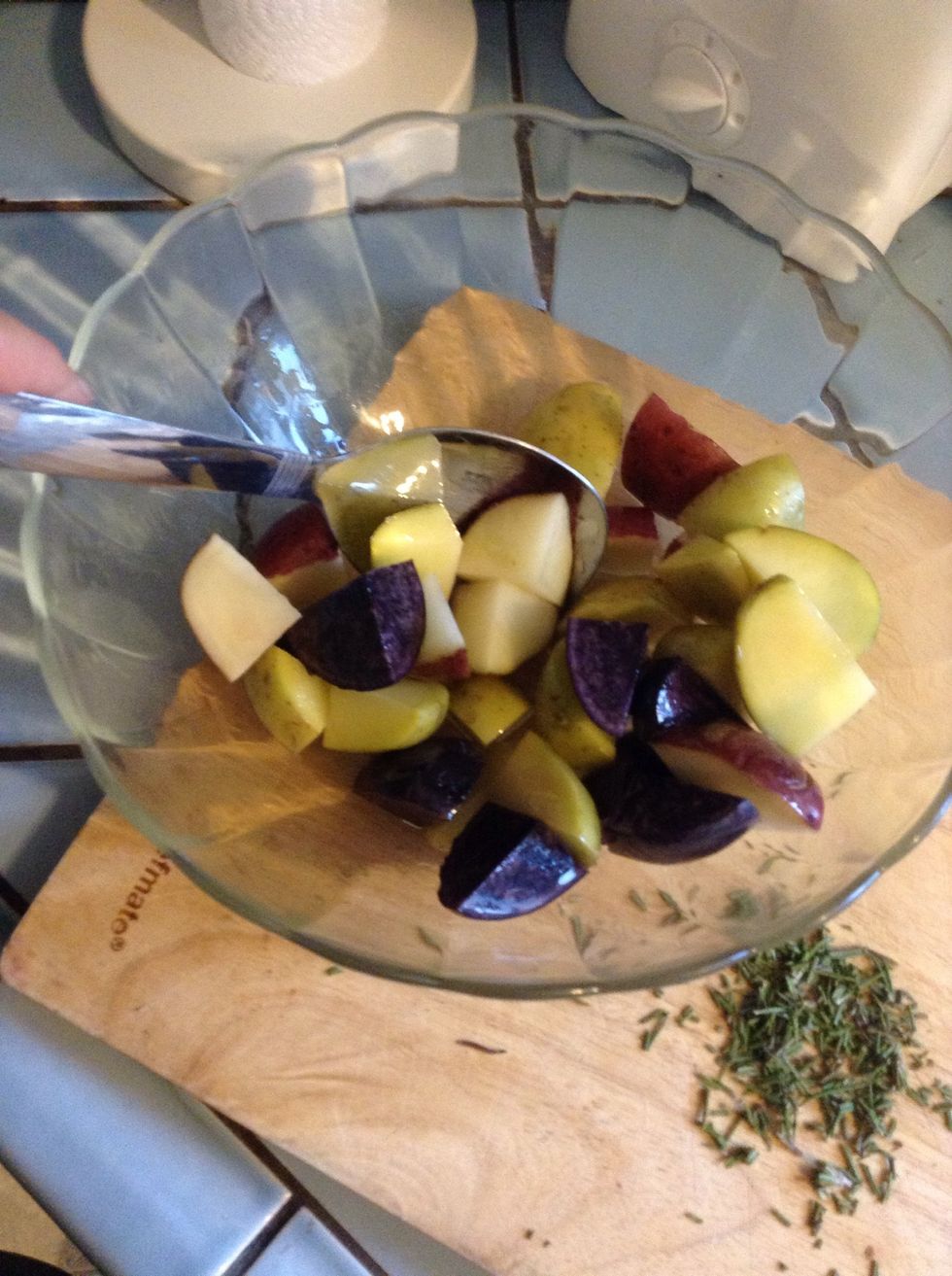 Mix well to make sure all the potatoes are covered with the olive oil.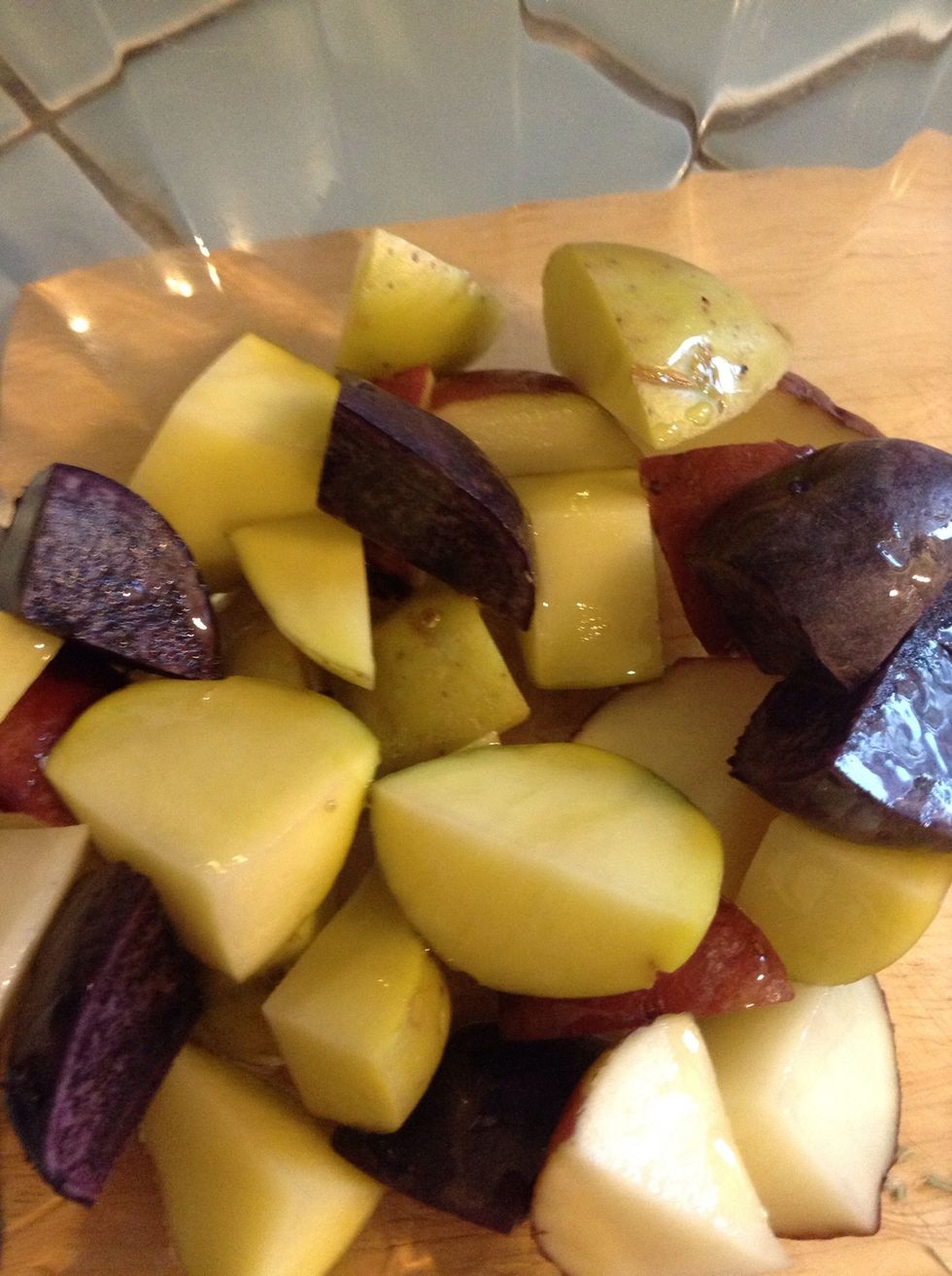 Like this!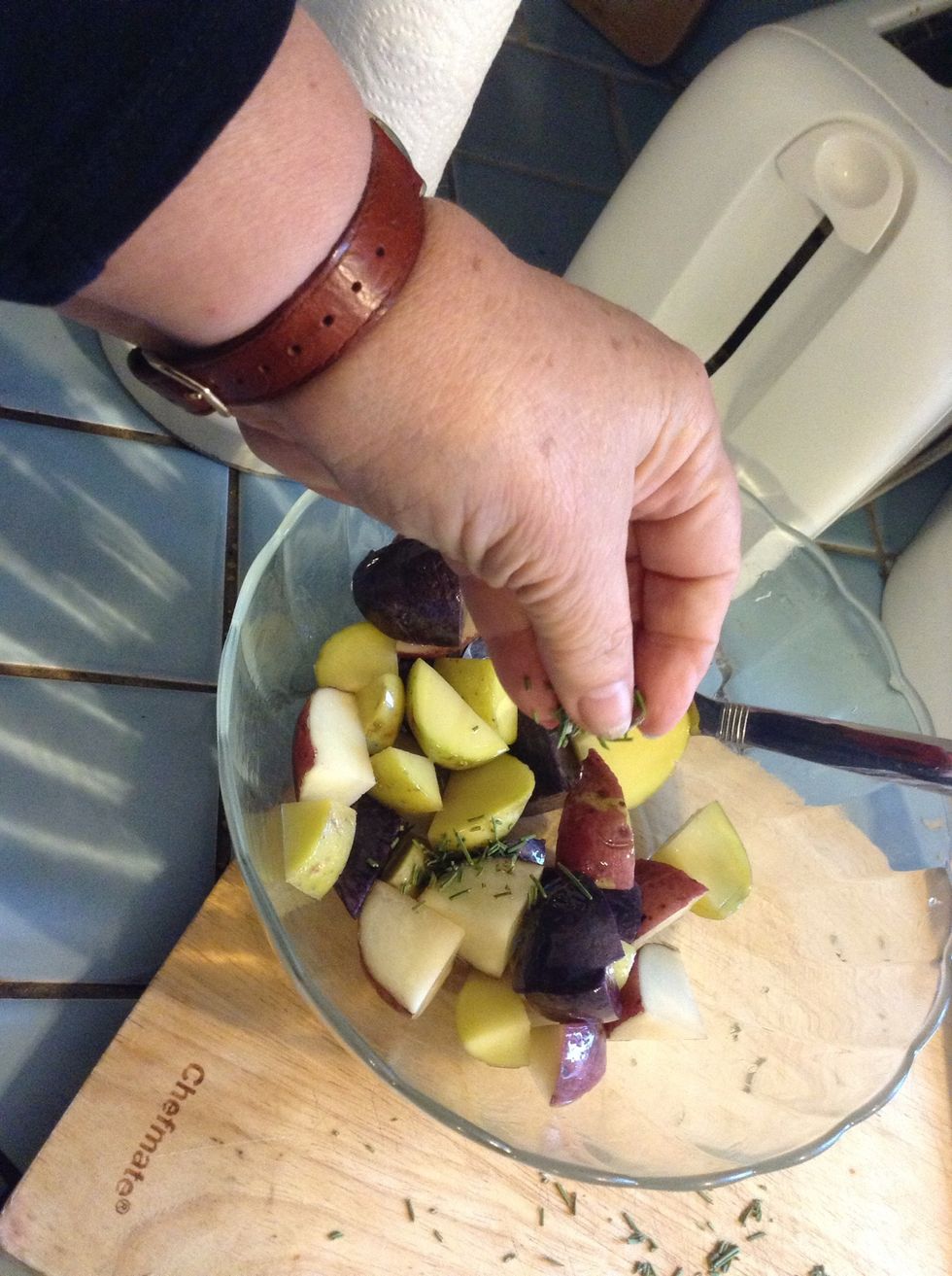 Add the fresh rosemary.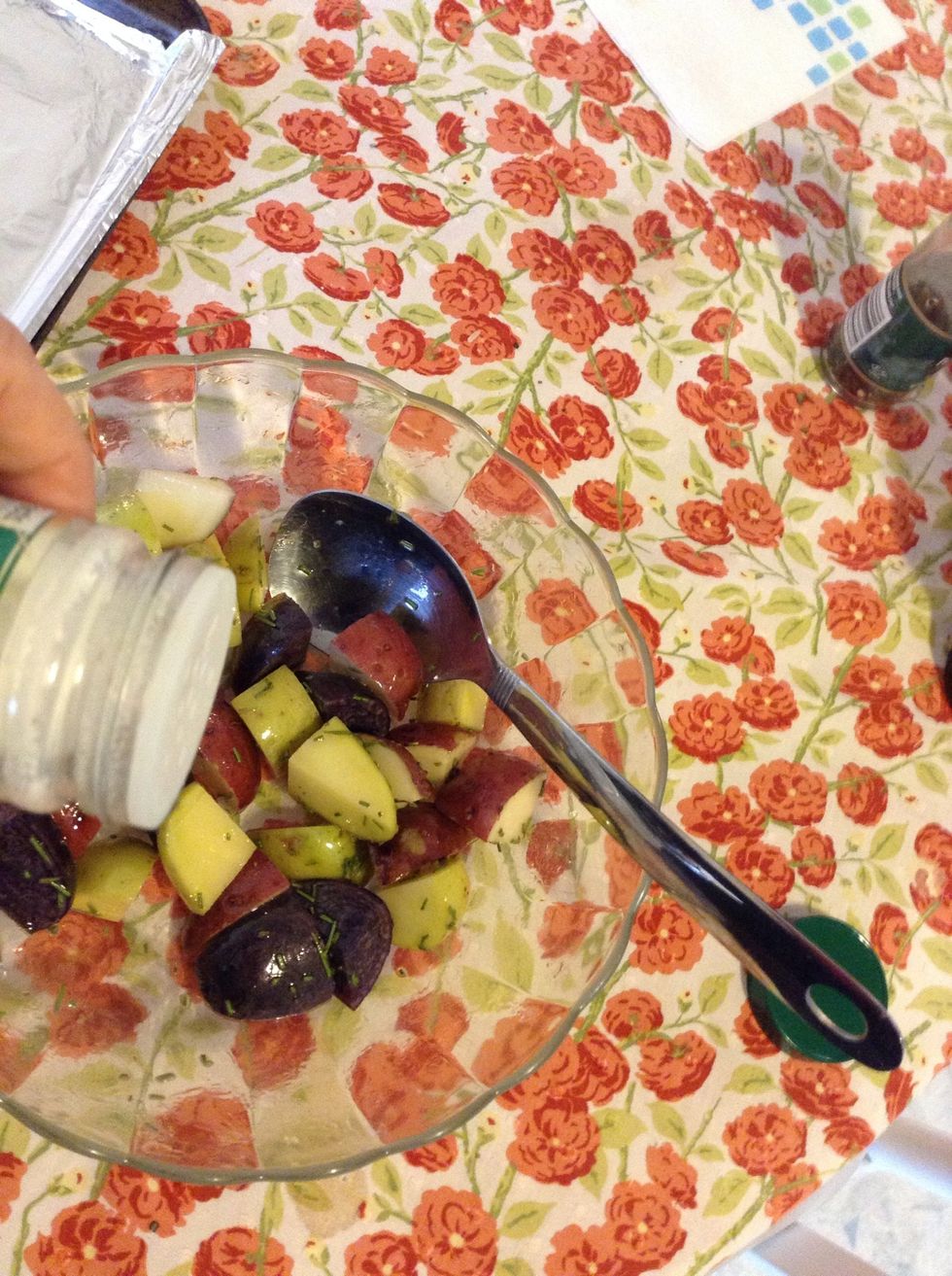 Some salt to taste. . .
. . .and pepper.
Spread the potatoes out on the foil lined cookie sheet.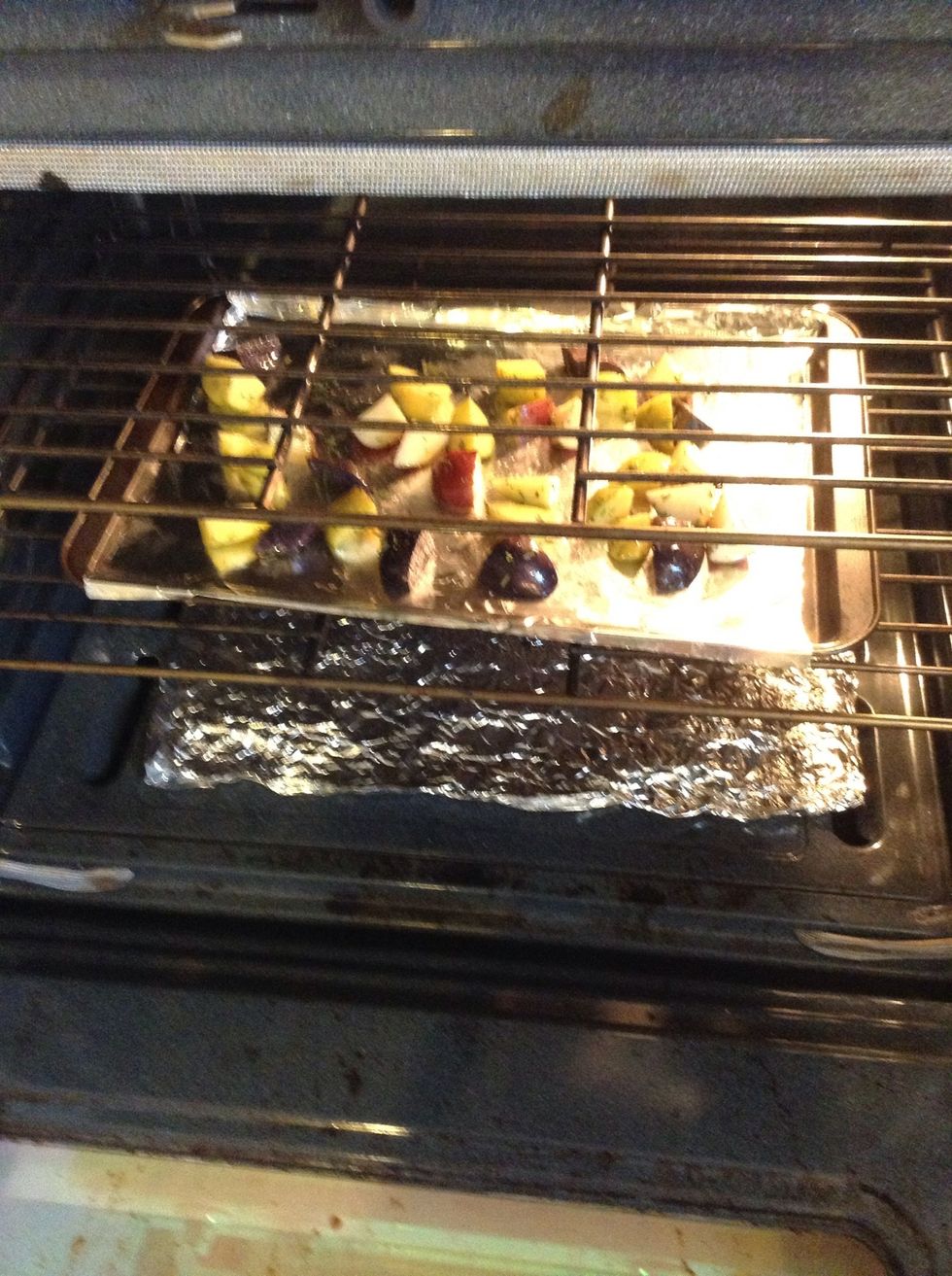 And pop into a 375°F oven.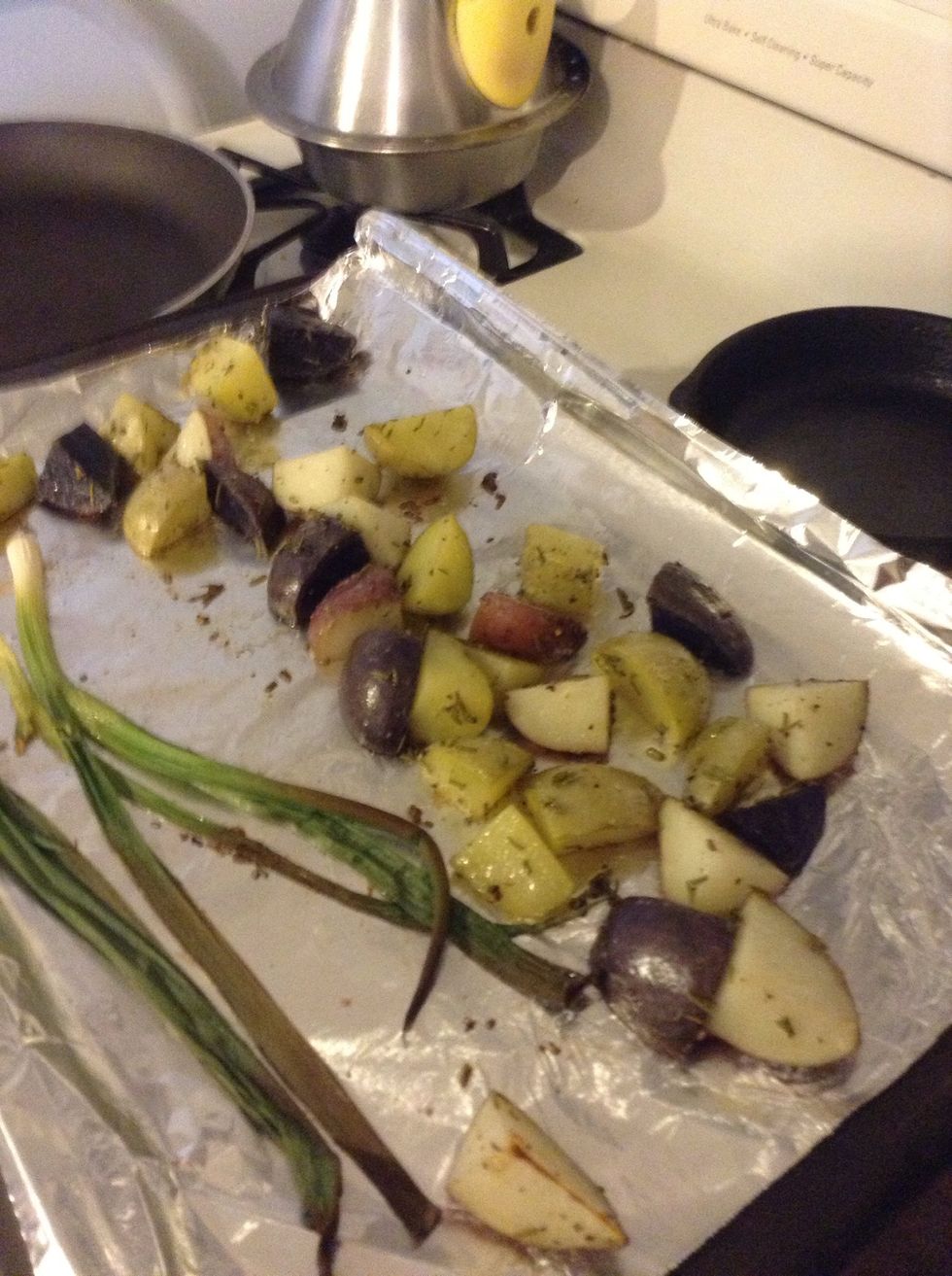 After about 10 minutes take the potatoes out and turn them so that all sides become golden brown. I also tossed on a few green onions because I love those roasted as well.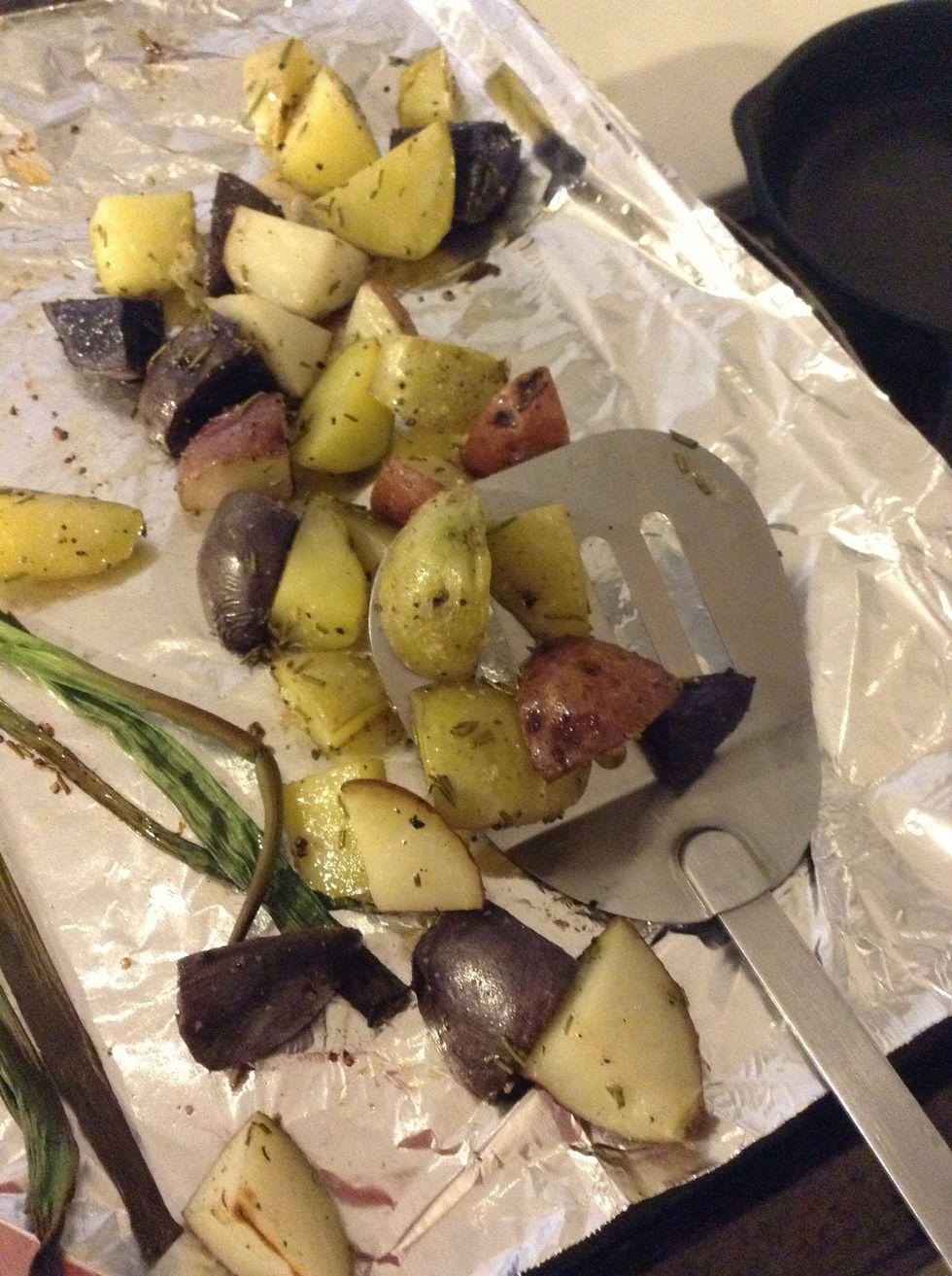 Gently flip the potatoes, making sure they don't stick to the foil.
Ready to go back into the oven for another 10 minutes or so. They're done when golden brown.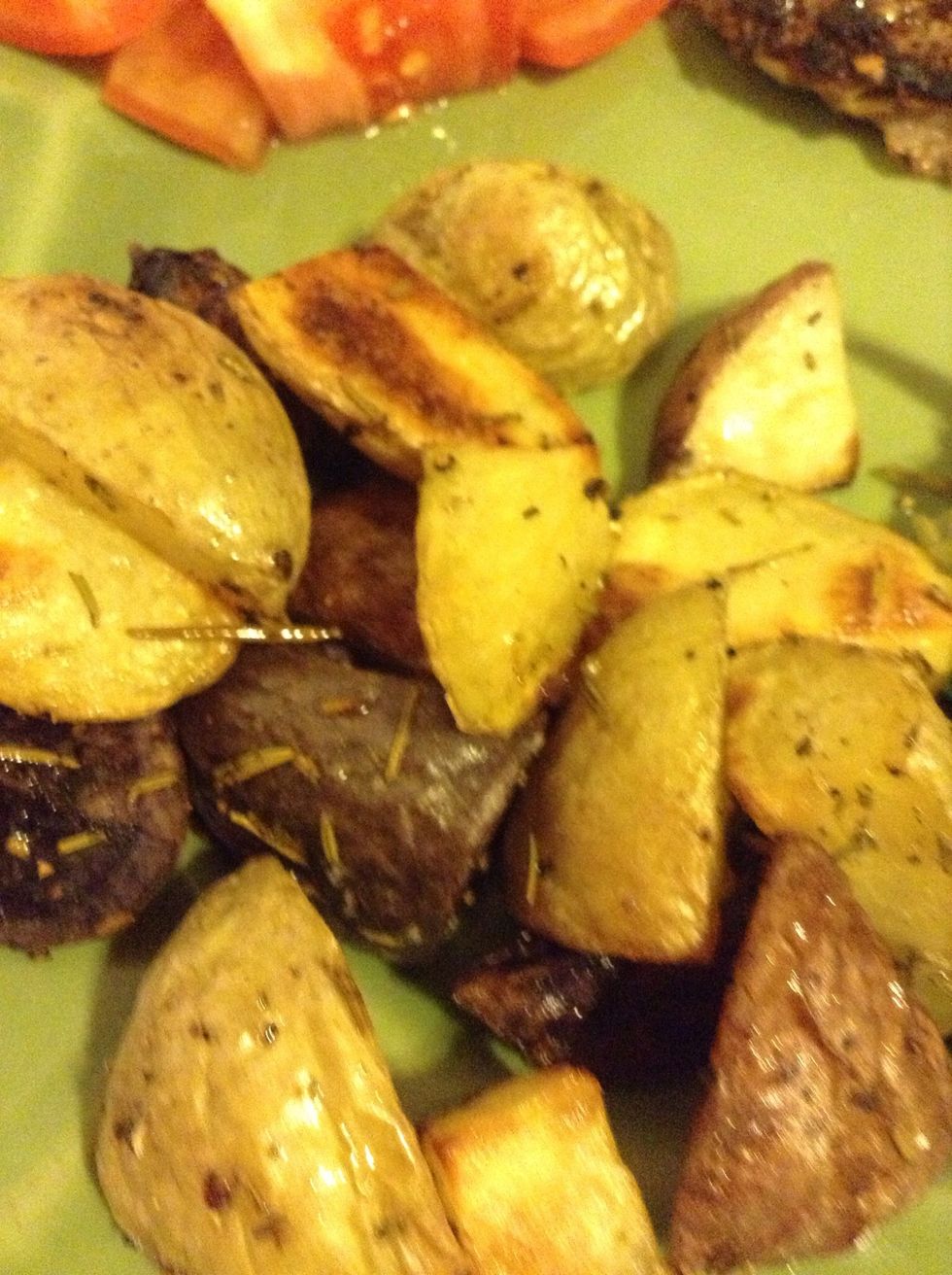 All done! Yum!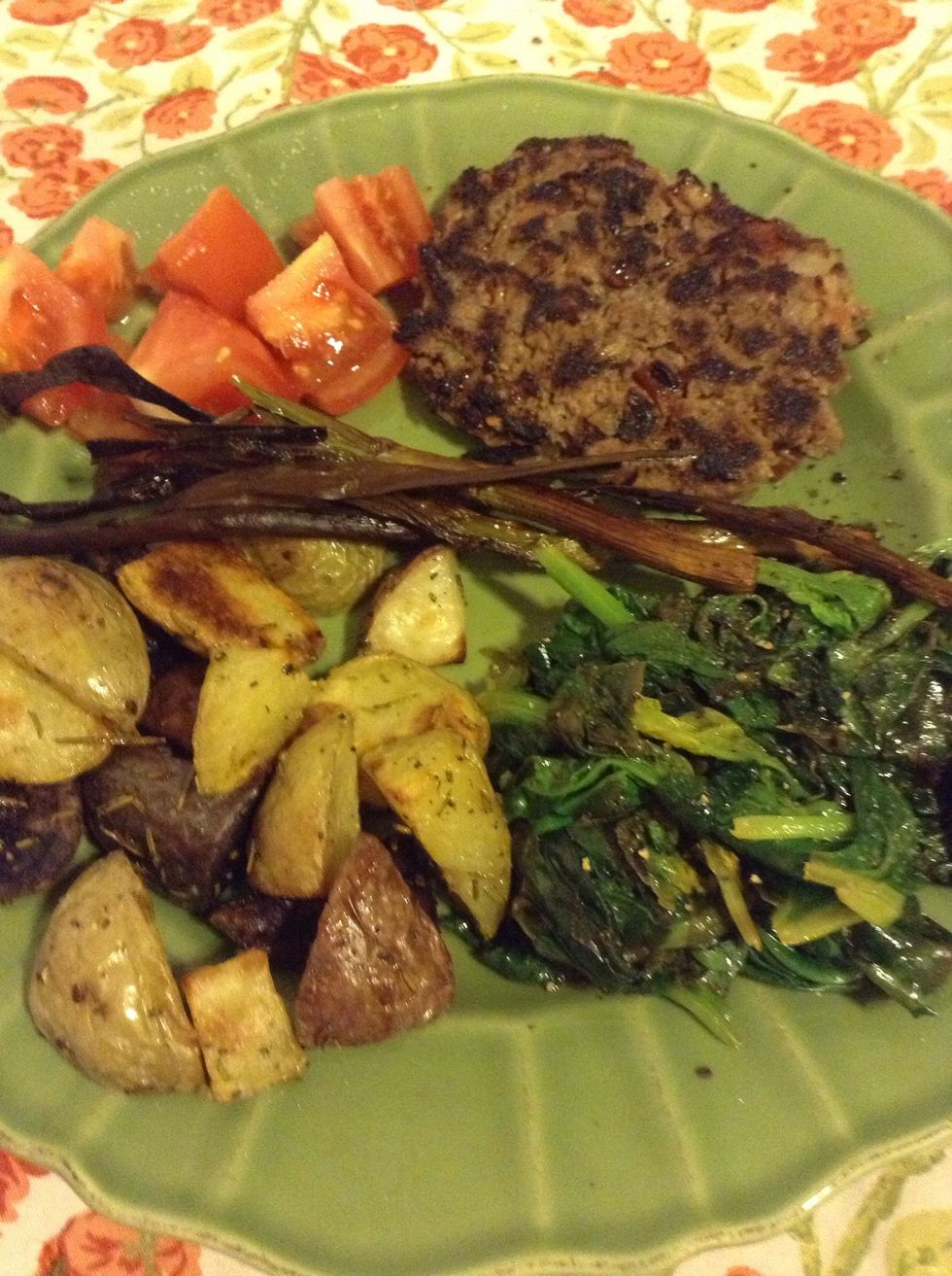 Serve as a side - here with Hamburger Steak and Lemon Spinach - check out those guides too! Enjoy!
Potatoes
Rosemary
Olive Oil
Salt & Pepper
Felicia Gustin
I love to create! All kinds of things. Food, crafts, jewelry, art, photos, theater, events, history, social justice. My proudest creation is my daughter!