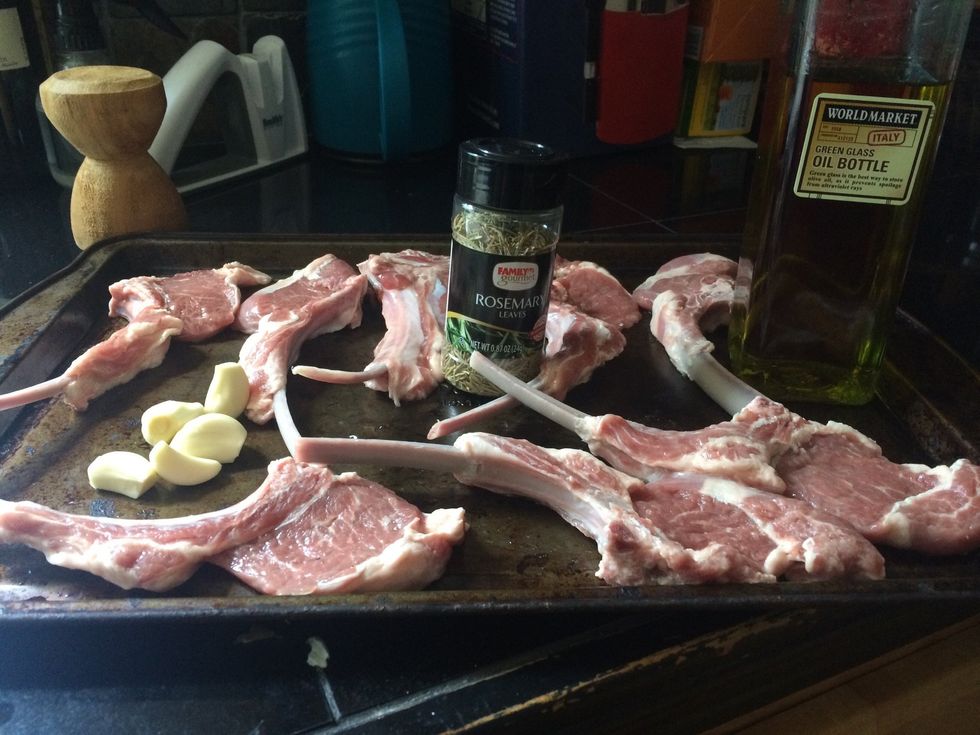 Here are the ingredients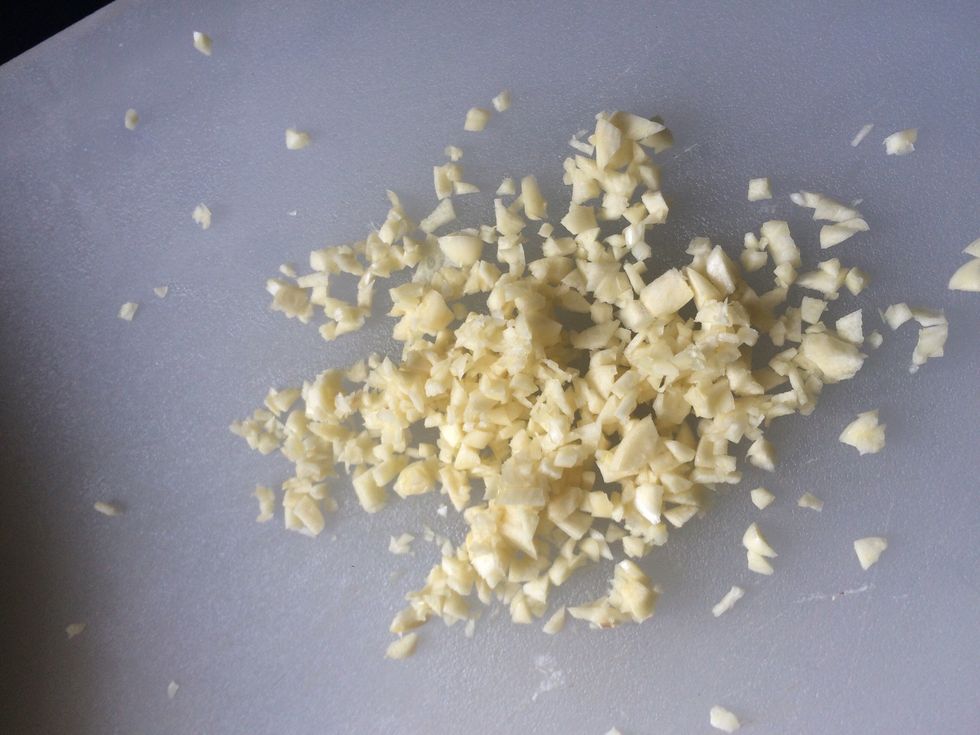 Chop 6 cloves of garlic. I did 6 cloves for 10 lamb chops.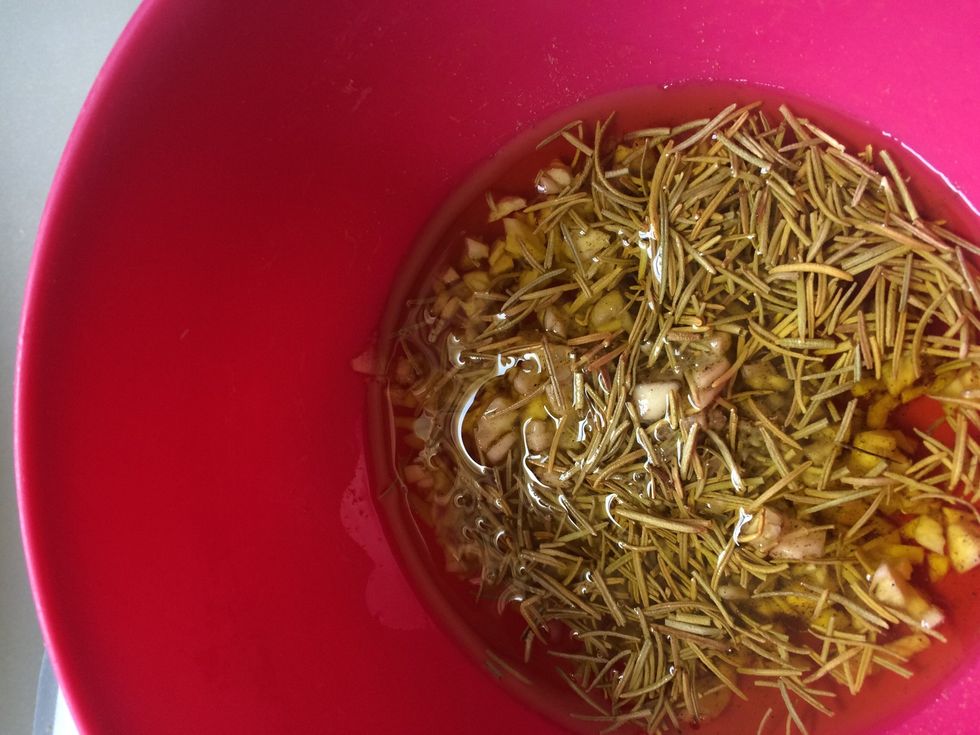 Mix some Olive oil, chopped garlic and a good amount of Rosemary. Add salt and pepper to taste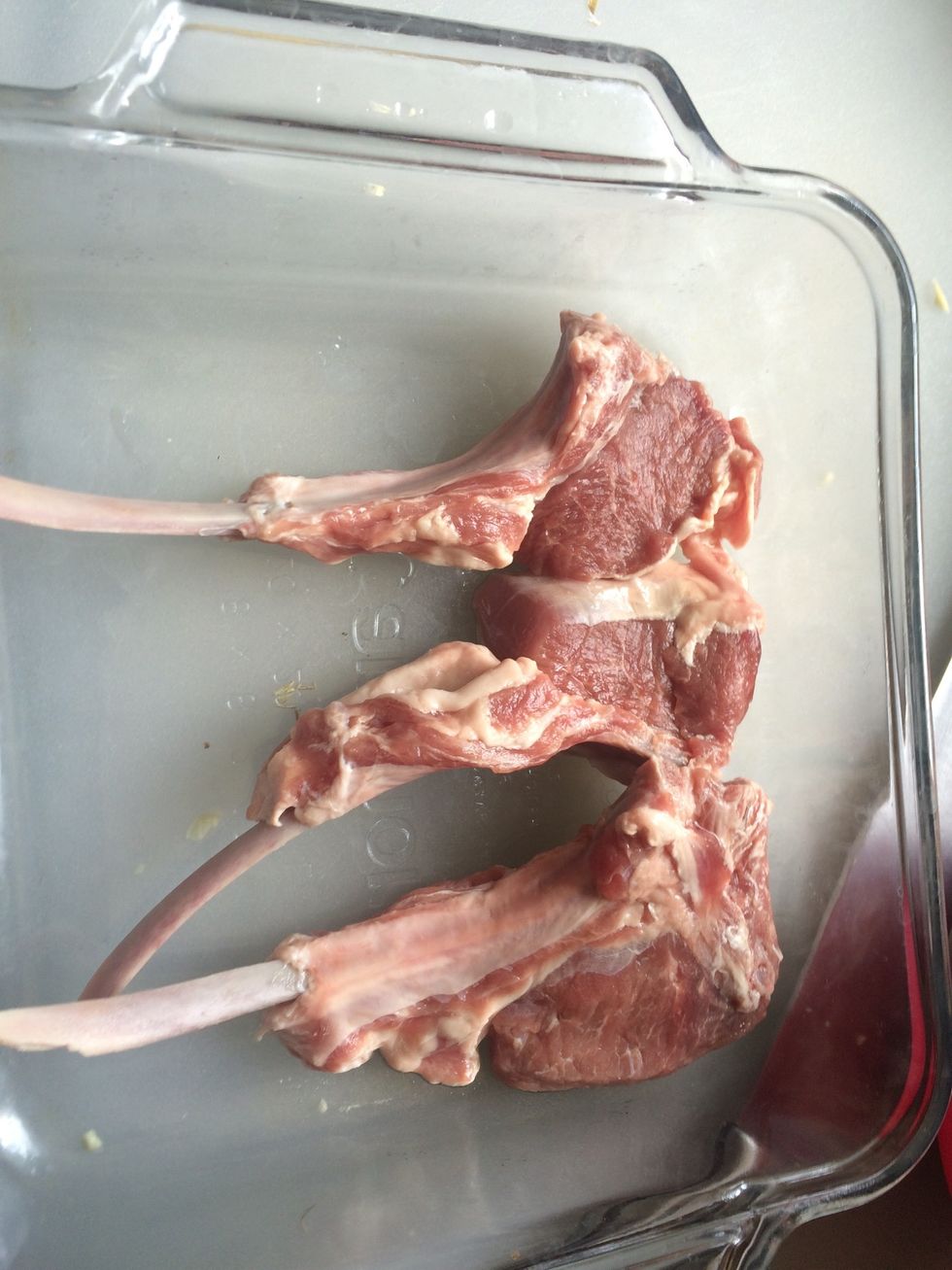 Lay the chops like this.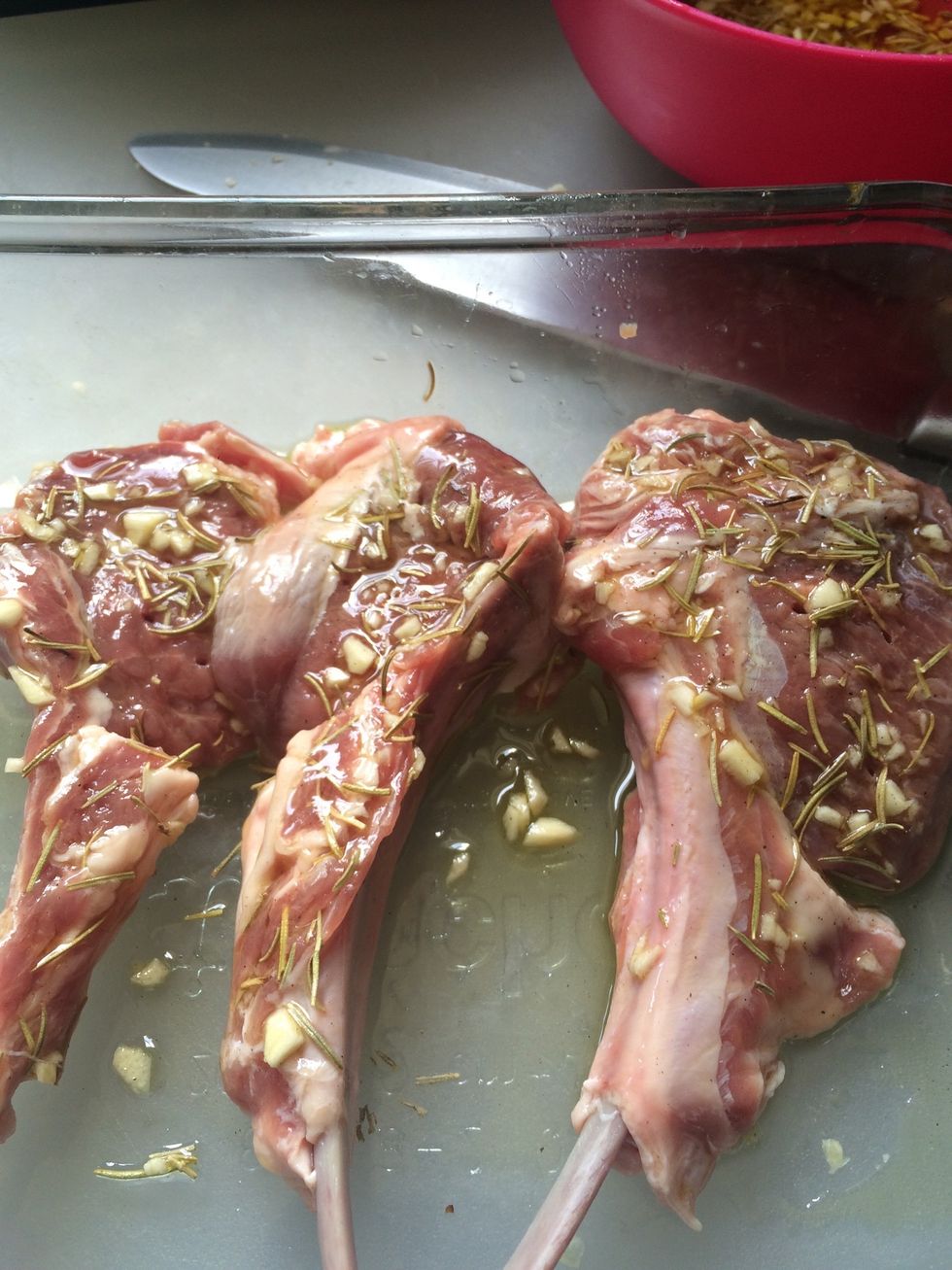 Rub the marinade up on the lamb chops, you want to completely cover it. Turn the oven on broil
Like this
Here it is all done.
Lamb chops
Garlic
Rosemary
Olive oil
Geaux Nola'S504
I'm Kissi, I'm a broke culinary student who wants to show her inventions and gastronomic quirks I am From New Orleans ❤❤