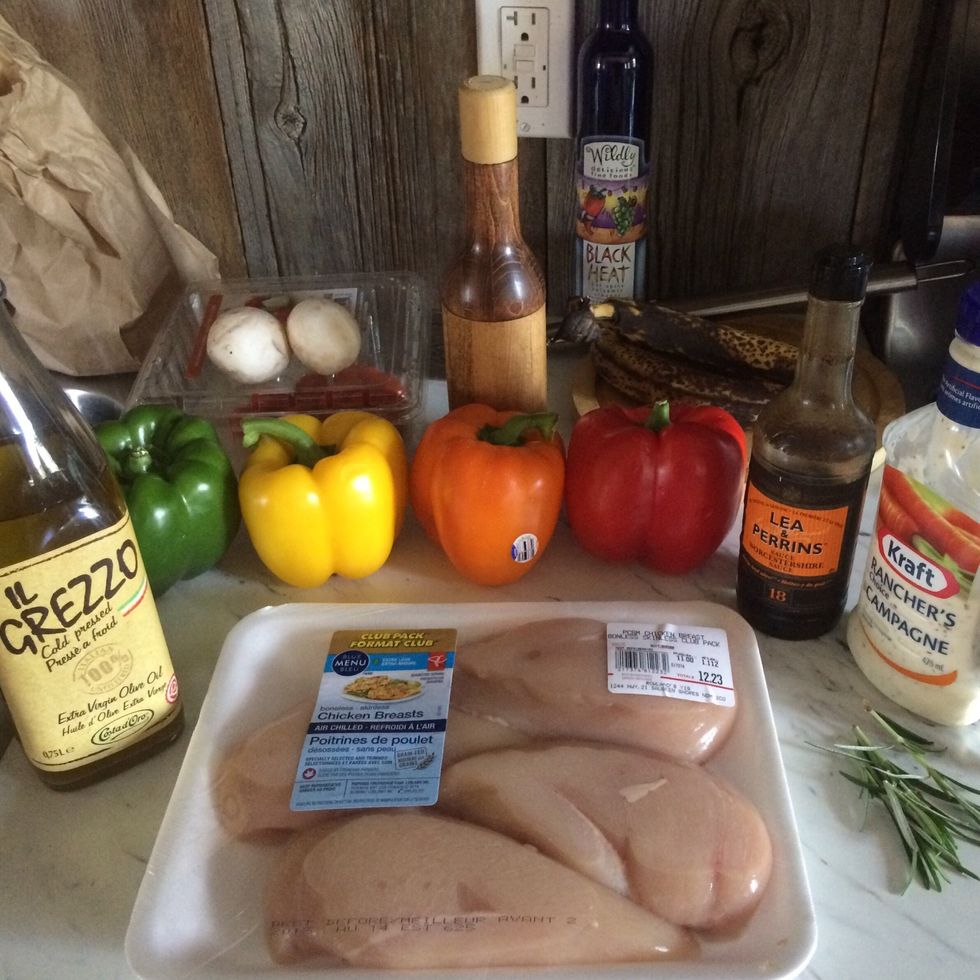 A pic of the goods! Except the vinegar and skewers!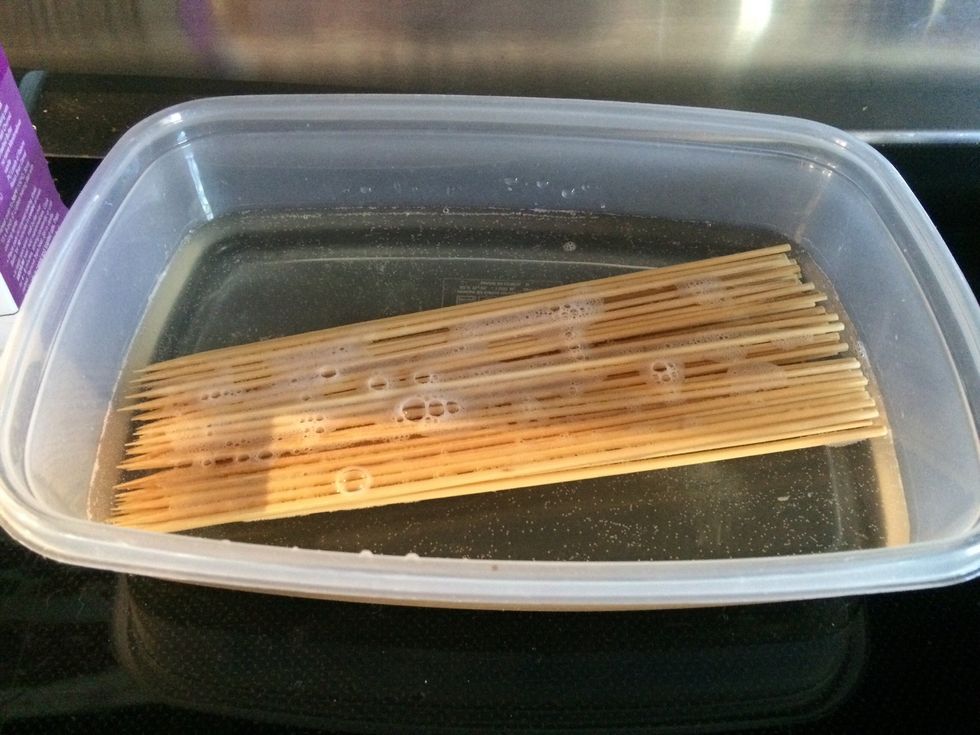 Put a bunch of skewers in water to soak. An hour or two in enough time. Once before I soaked them in Jack Daniels and they turned out tasty.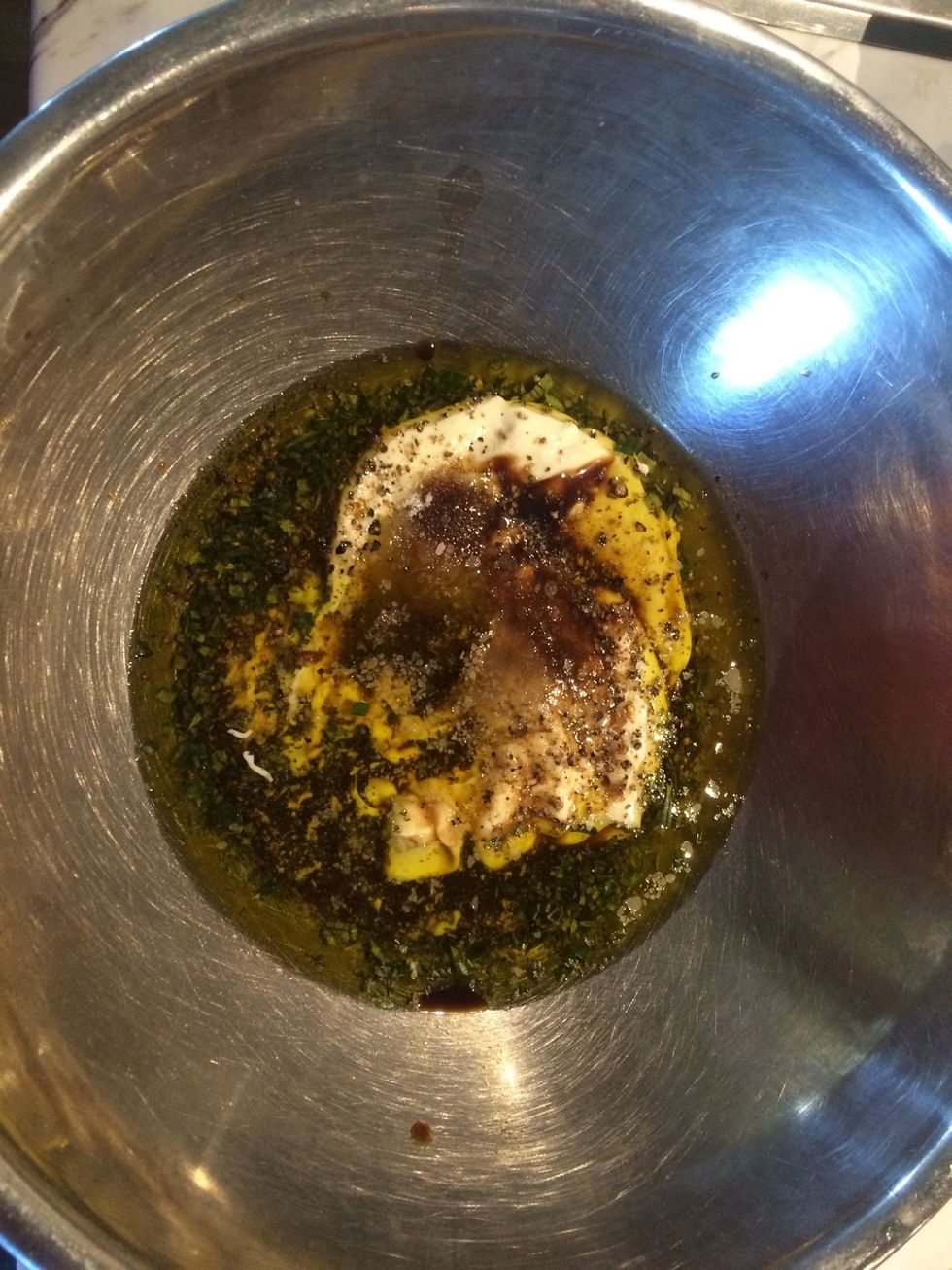 Mix everything in a bowl except skewers and chicken and veggies.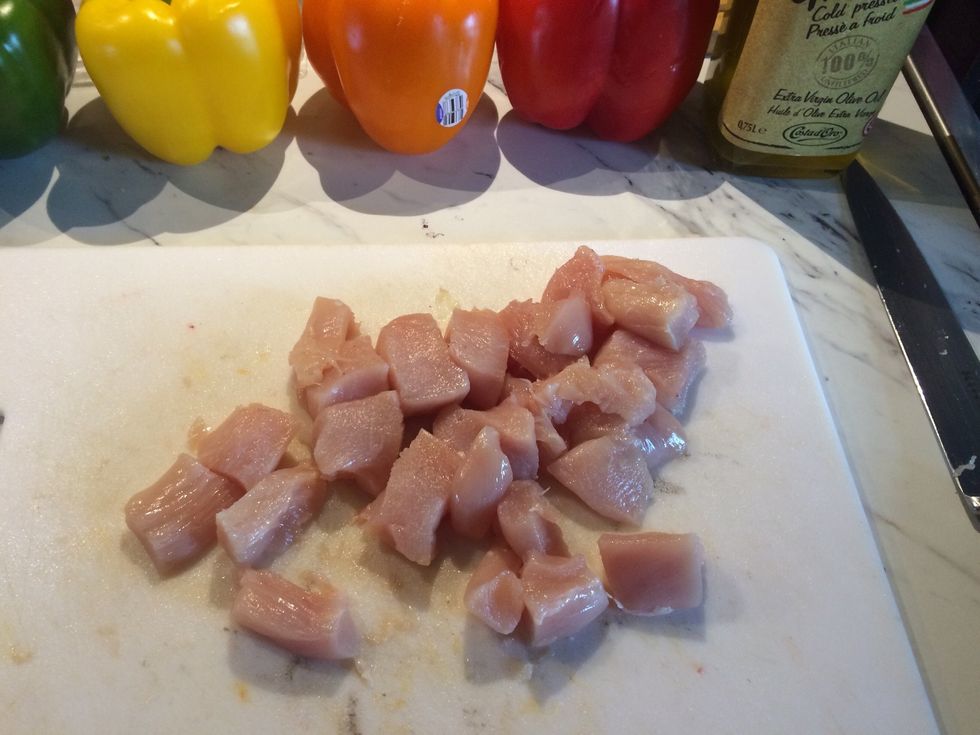 Cut the chicken up into cubes. Approximately 1" cubes.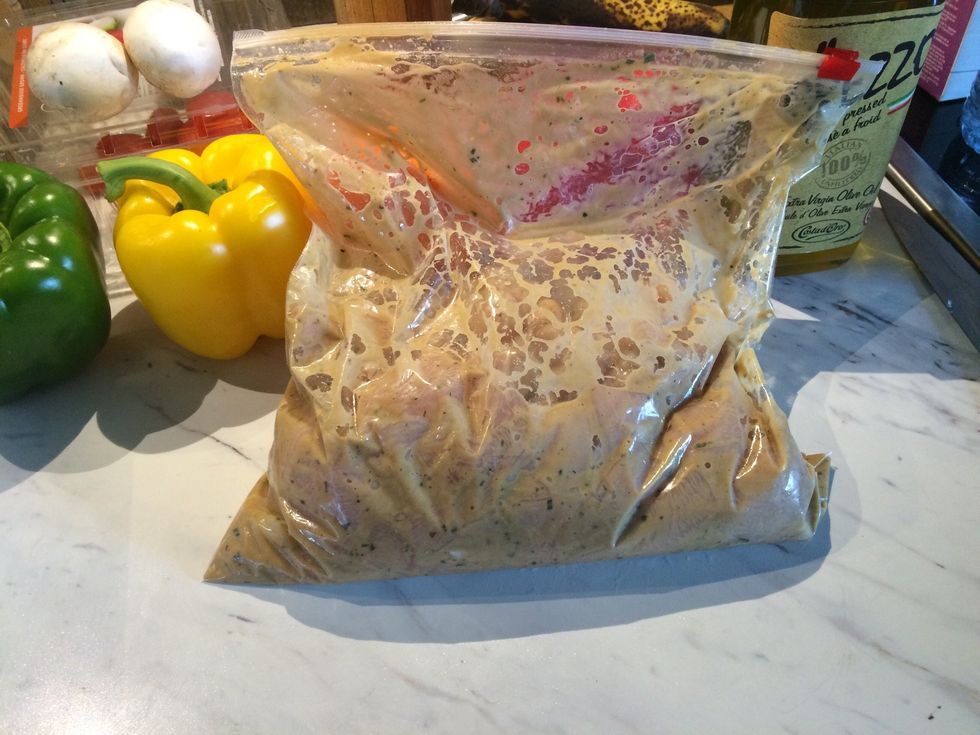 Put the chicken in a ziplock bag and pour in the mixed ingredients. Make sure all pieces get covered. Put in fridge for a few hours to marinate. Overnight is the best, if you can.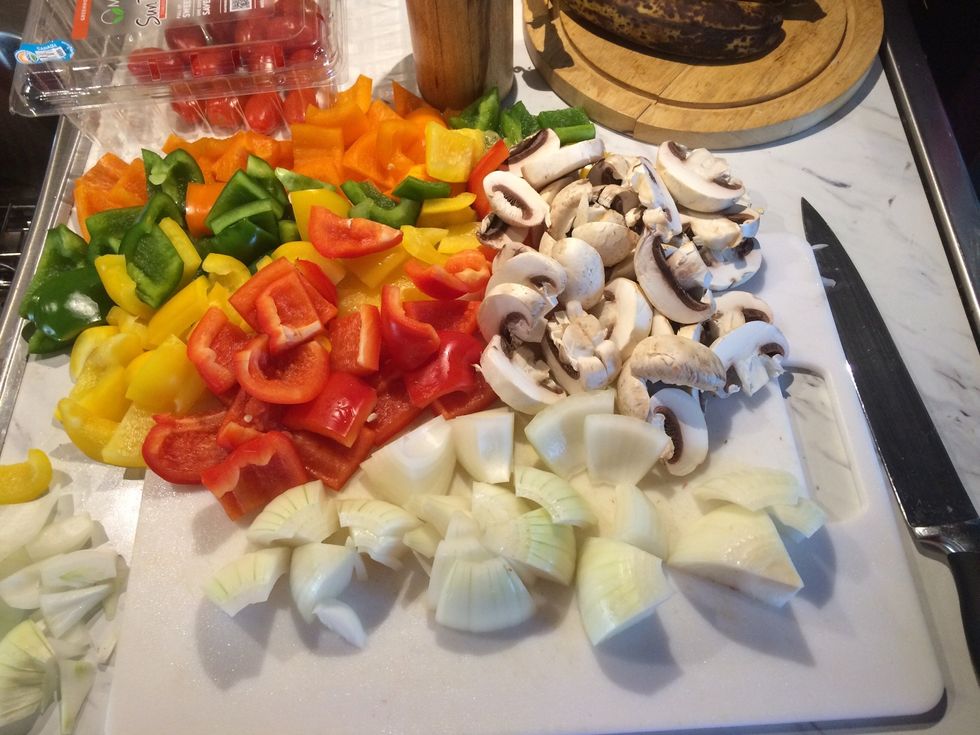 I waited a bit before I started chopping up the vegetables. Chop them up about the same size as the chicken. I did mine quickly so they look sloppy!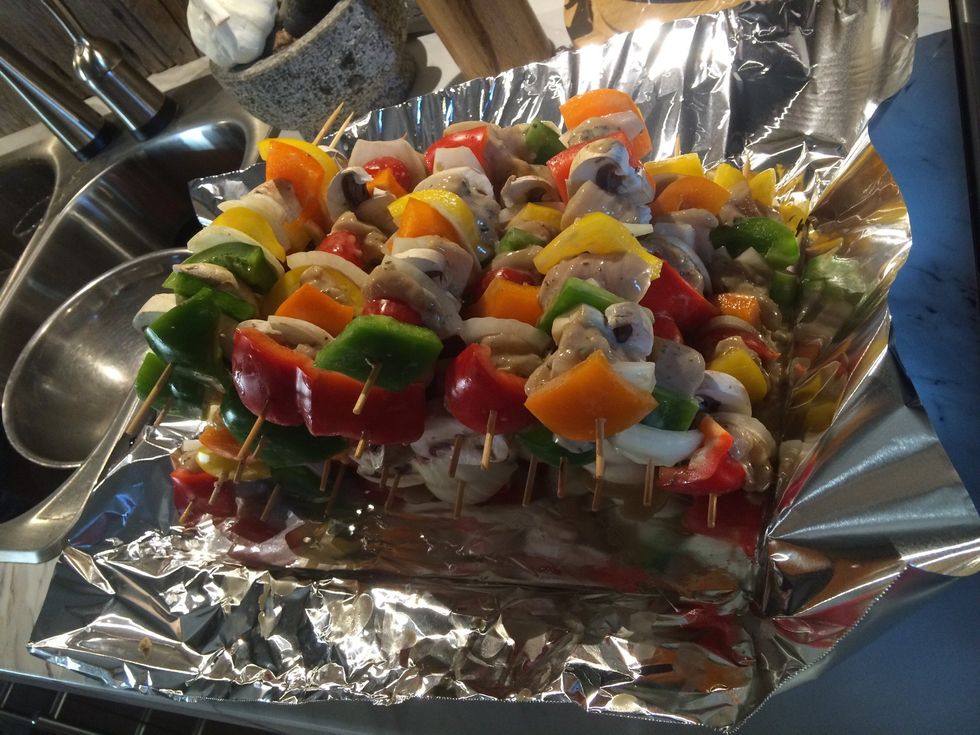 Start building your kebabs. I put about 4-5 pieces of chicken on each skewer. And add each of the veggies between the chicken.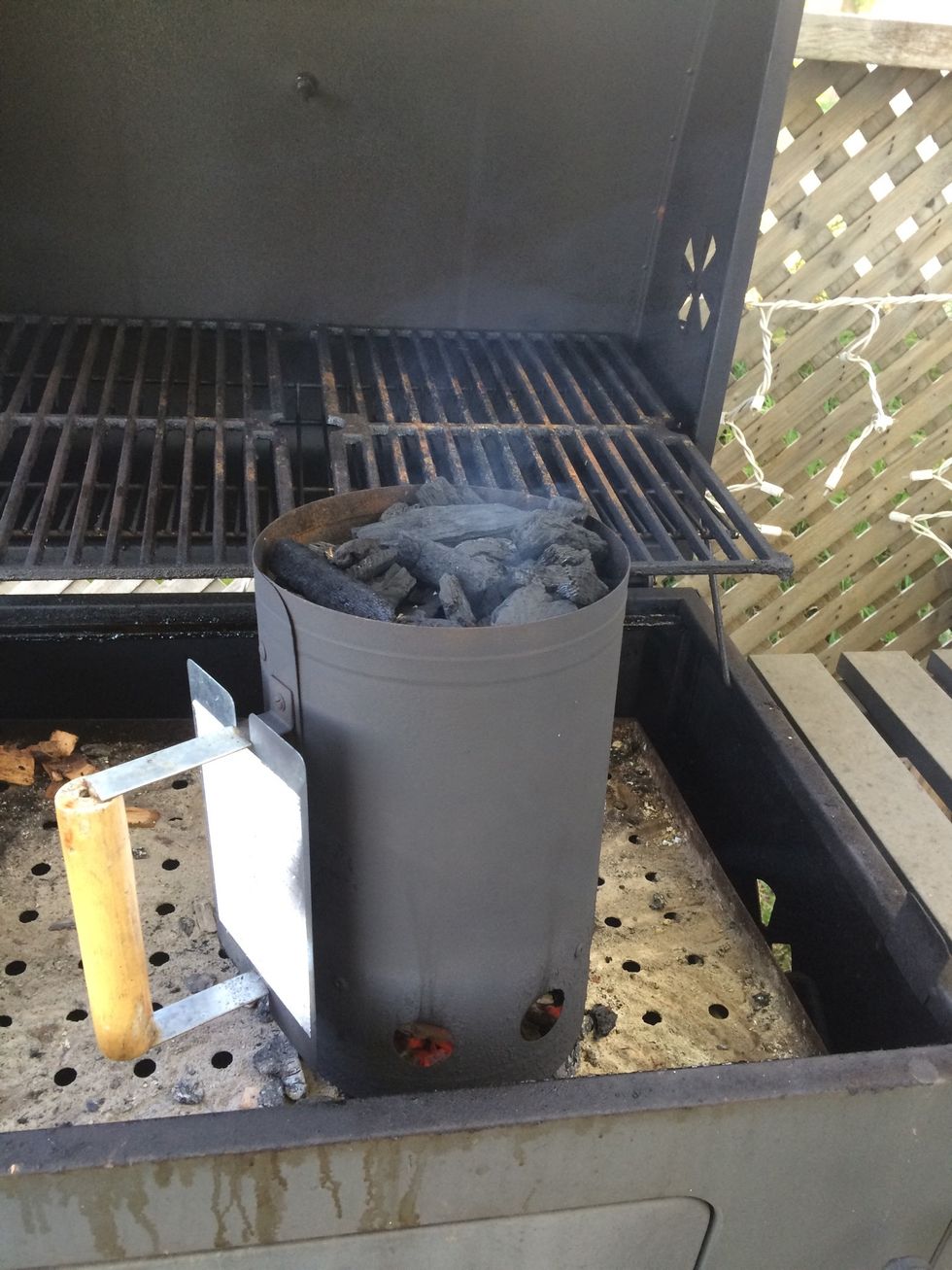 Start the BBQ. I use charcoal because it taste better than propane. Using a chimney starter is the only way to go to start my charcoal.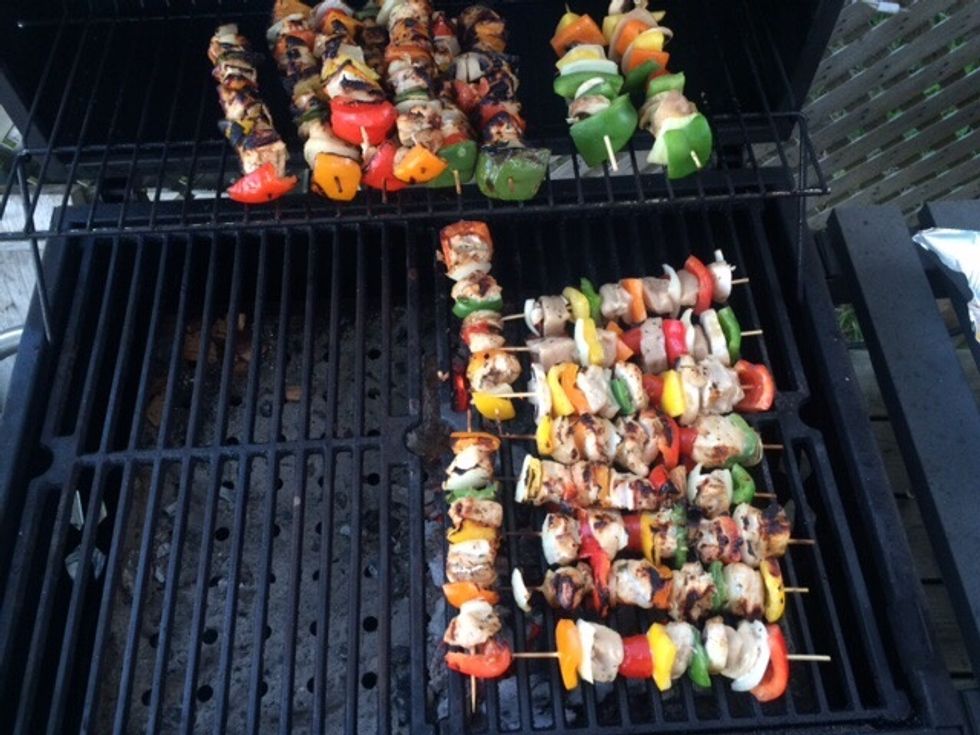 Start cooking the kebabs. I cooked them for about 10-15mins depending on the heat. Turning them every few minutes so not to burn.
Give them a bit of a char to give it that extra flavour!
4.0 Boneless chicken breasts
1/2c Olive oil
1/2c Ranch salad dressing
3.0Tbsp Worcestershire sauce
1.0Tbsp Fresh minced Rosemary
1.0tsp Salt
1.0tsp Lemon juice
1.0tsp White vinegar
1.0tsp Ground black pepper
1.0Tbsp White sugar
Skewers
1.0 Red, Yellow, Green, Orange peppers
1.0bnch Mushrooms
1.0bnch Cherry tomatos
1.0 Valdalia onion