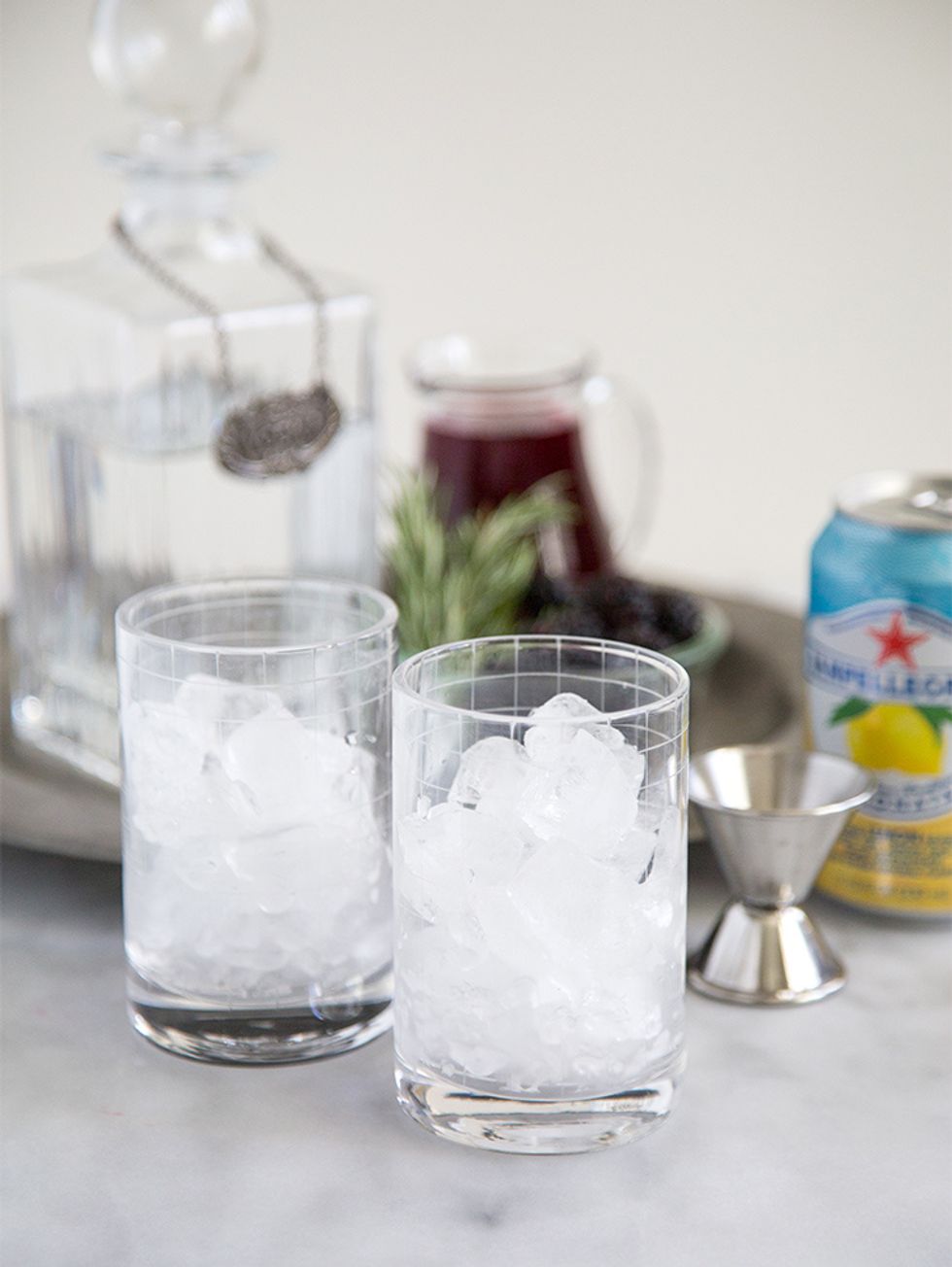 Fill serving glass with ice.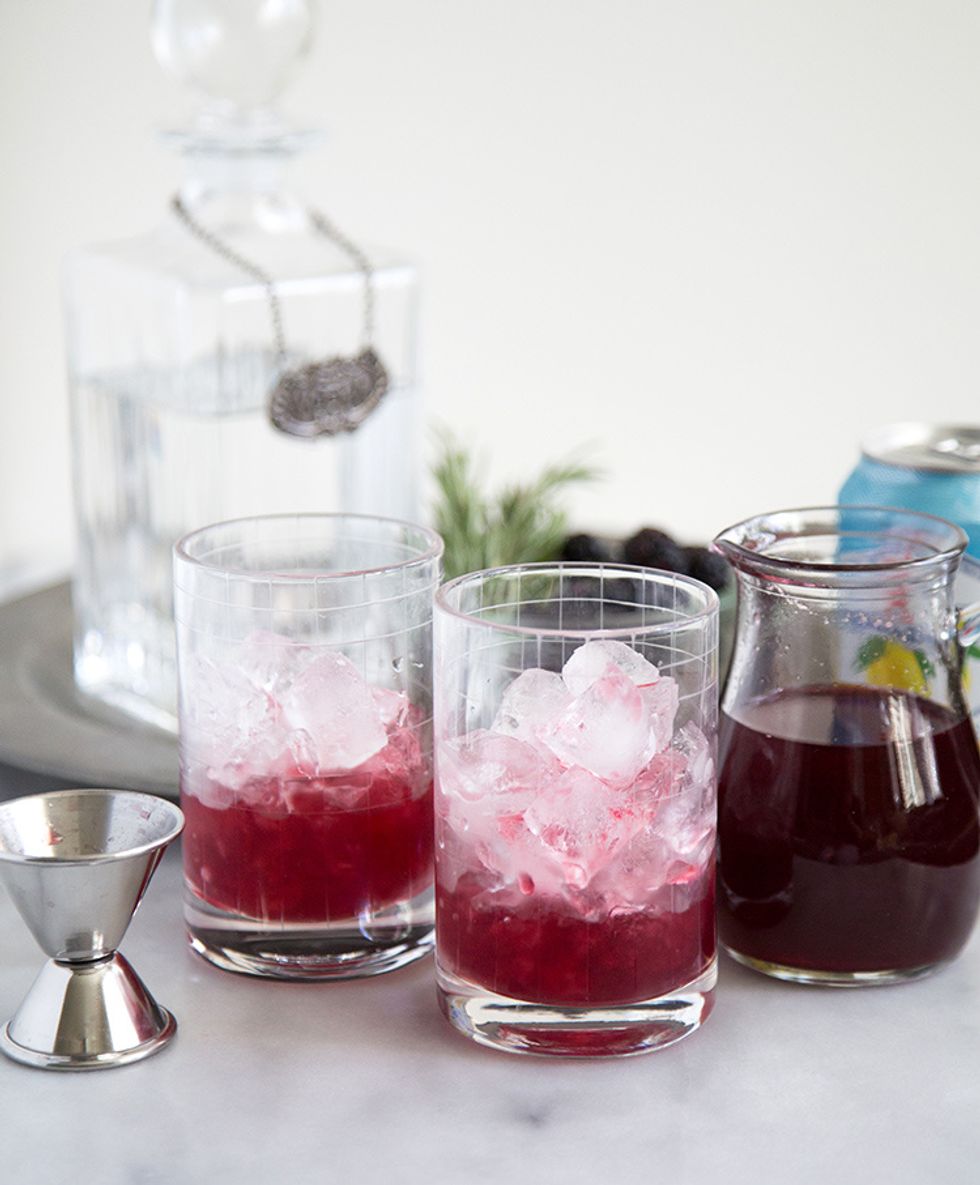 Add 1 1/2 oz rosemary blackberry syrup. (See end of guide for syrup recipe.)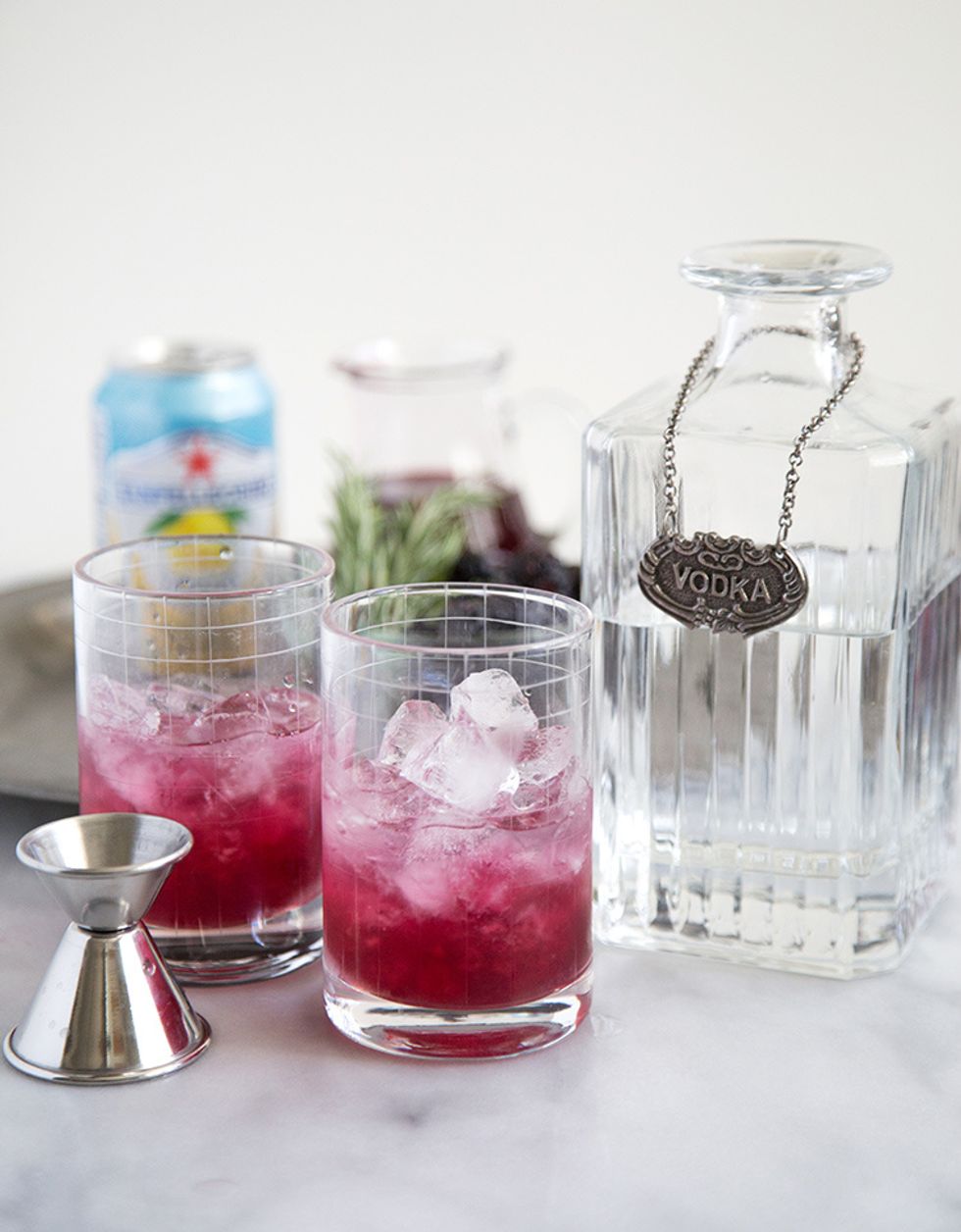 Add 1 1/2 oz vodka. Don't like vodka? You can also use gin. Don't like alcohol? Skip this step.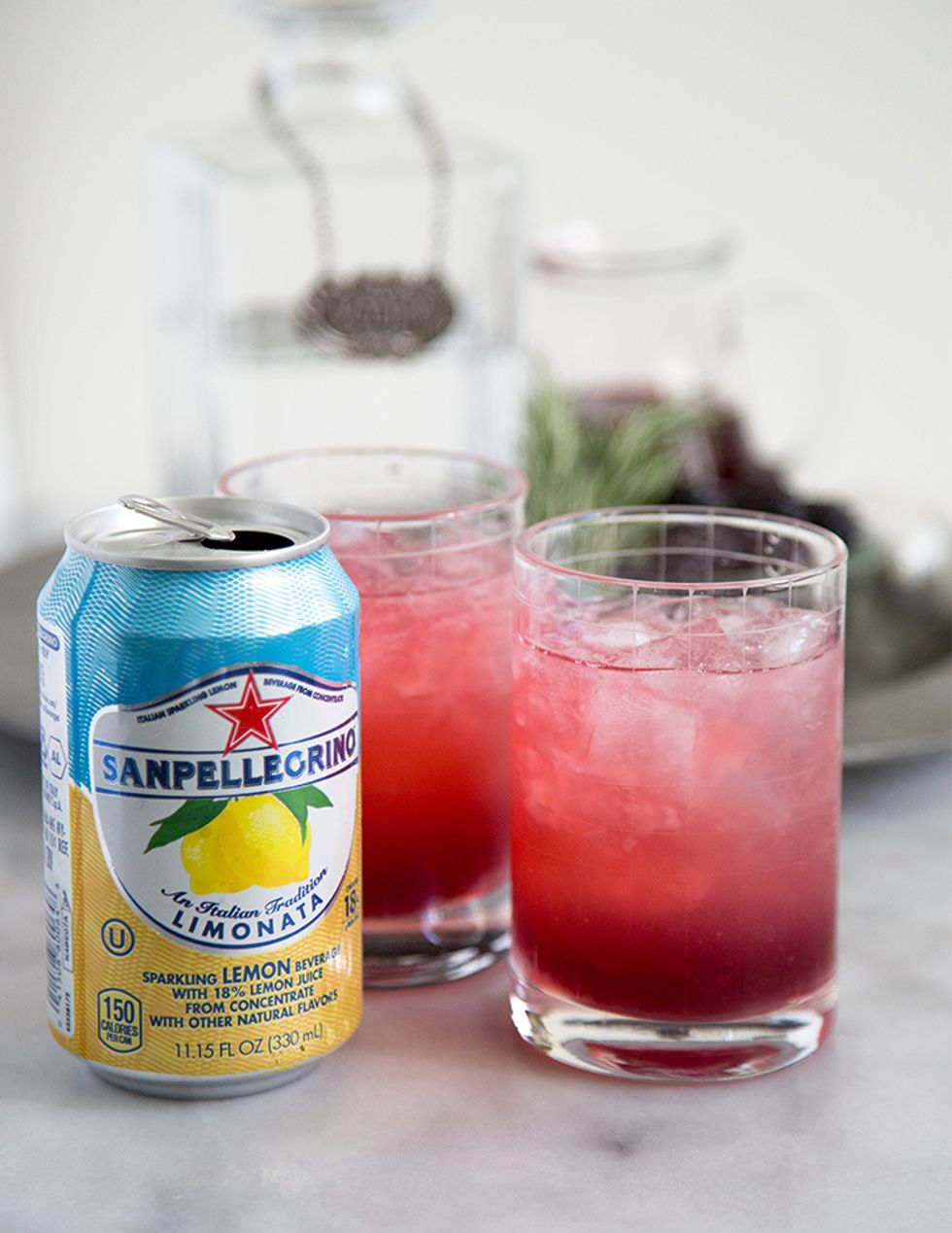 Add 3 oz of limonata or any sparkling lemon soda. If don't want fizz, you can also use lemonade. Stir to combine drink.
Garnish finished cocktail with a fresh sprig of rosemary and a couple blackberries. CHEERS!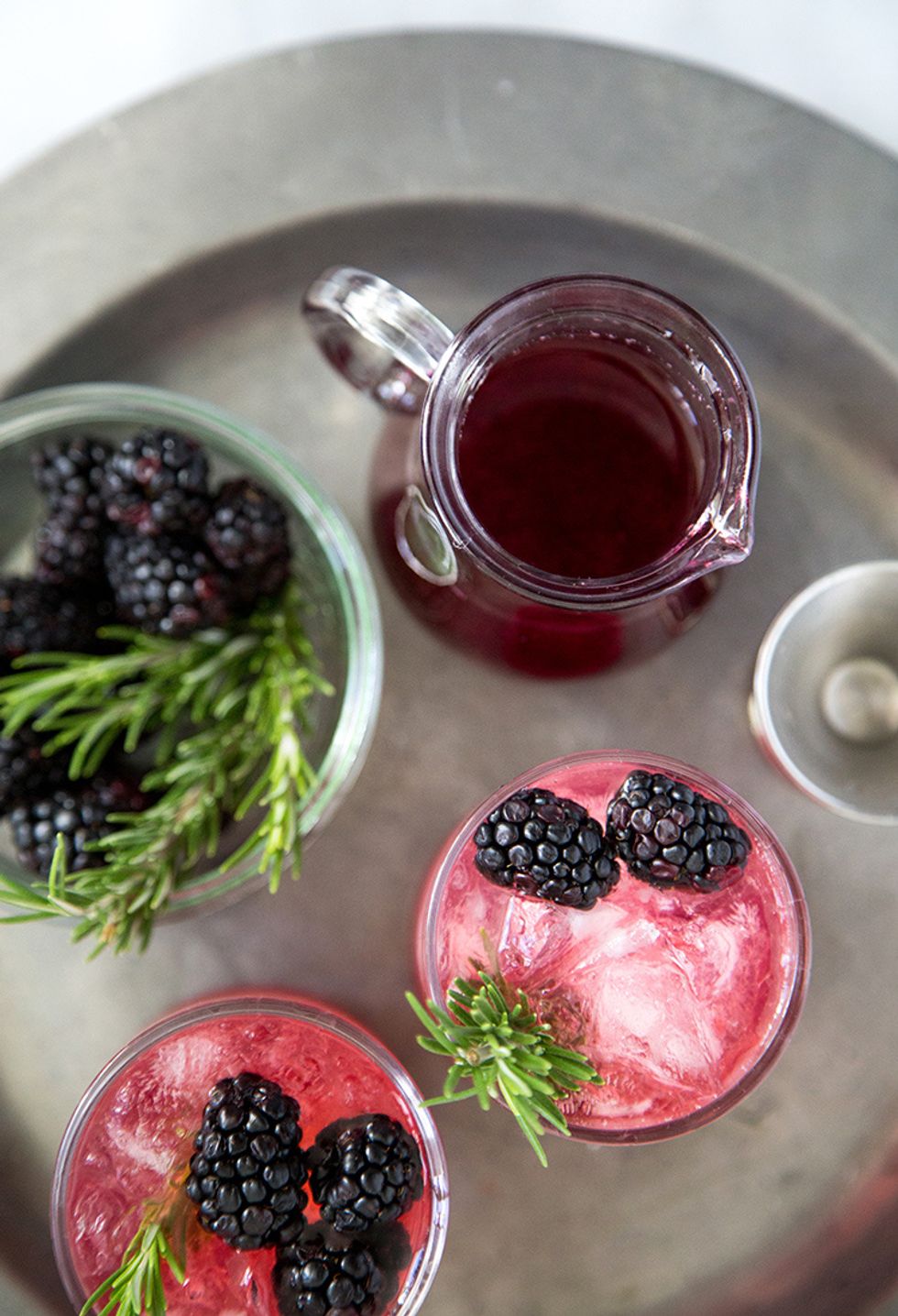 To make Rosemary Blackberry Syrup: mix 1 cup water, 3/4 cup sugar, 1 cup blackberries & 2 sprigs rosemary in pot. Bring to boil, remove from heat, cover with lid & steep 20 mins. Strain.Keep chilled.
1/2oz rosemary blackberry syrup (recipe at the end)
1/2oz vodka
2.0oz limonata (sparkling lemon soda)
fresh rosemary sprigs
fresh blackberries