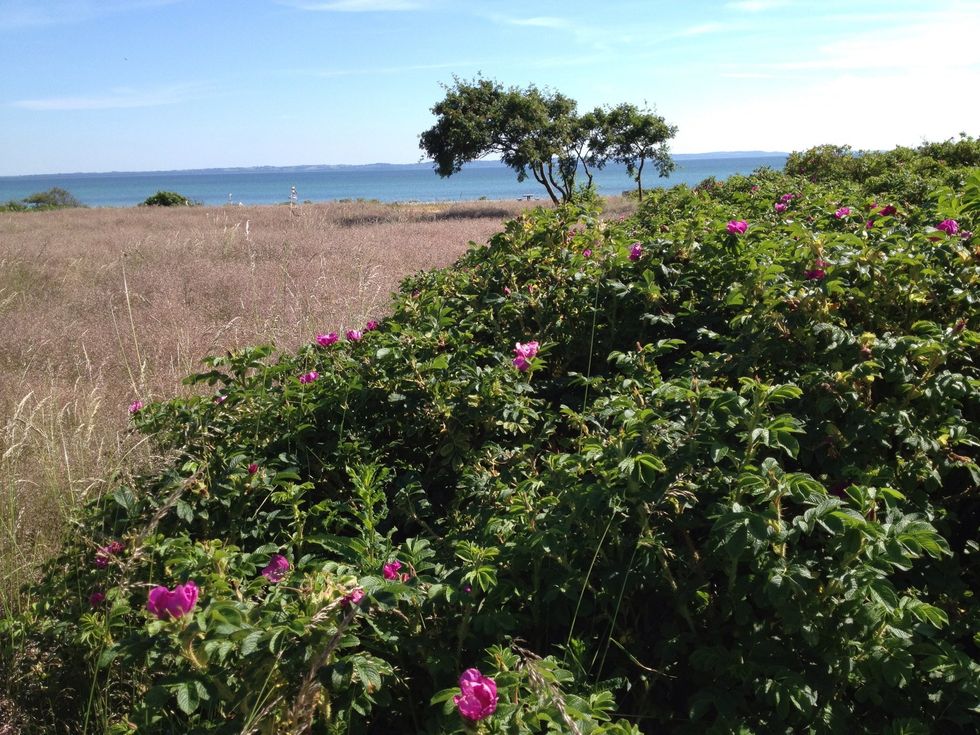 We have this wild roses at our summerhouse. I use the rose hip in the autumn for jam and the petals in the summer for jelly or in vinegar for salat dressing.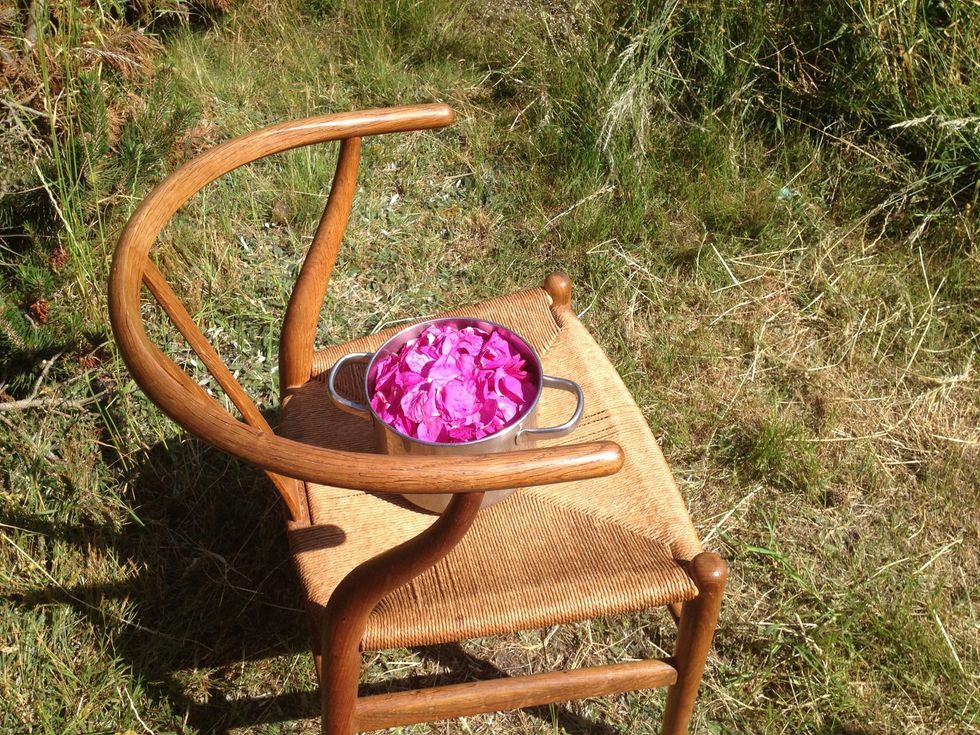 1 1/2l of rose petals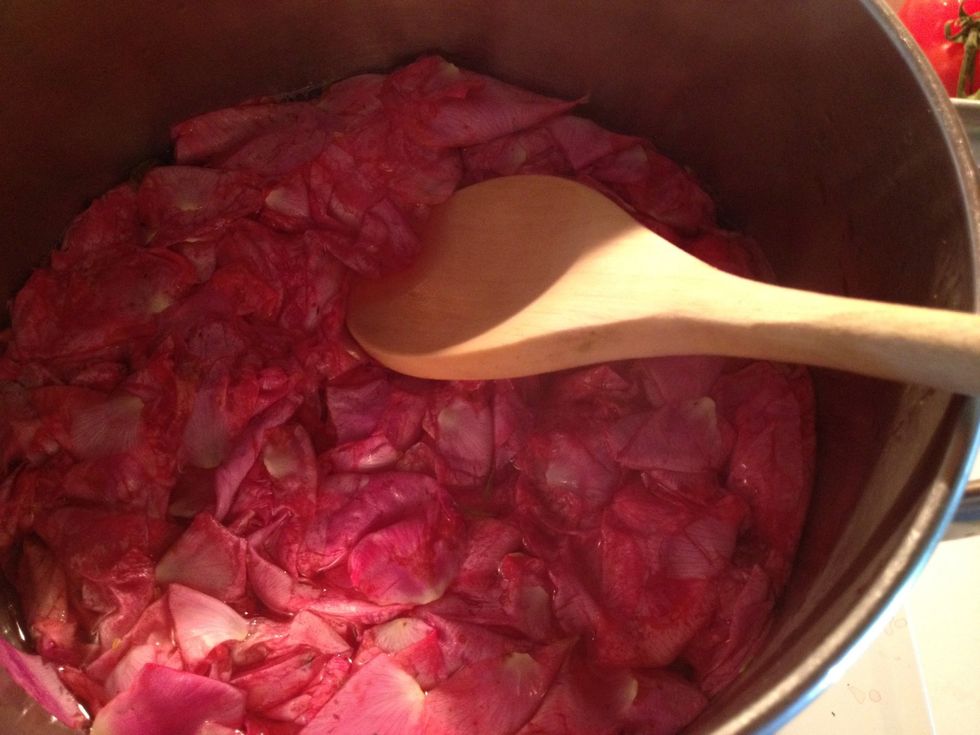 Combine citric acid and water with the rose petals and boil for 15 minutes.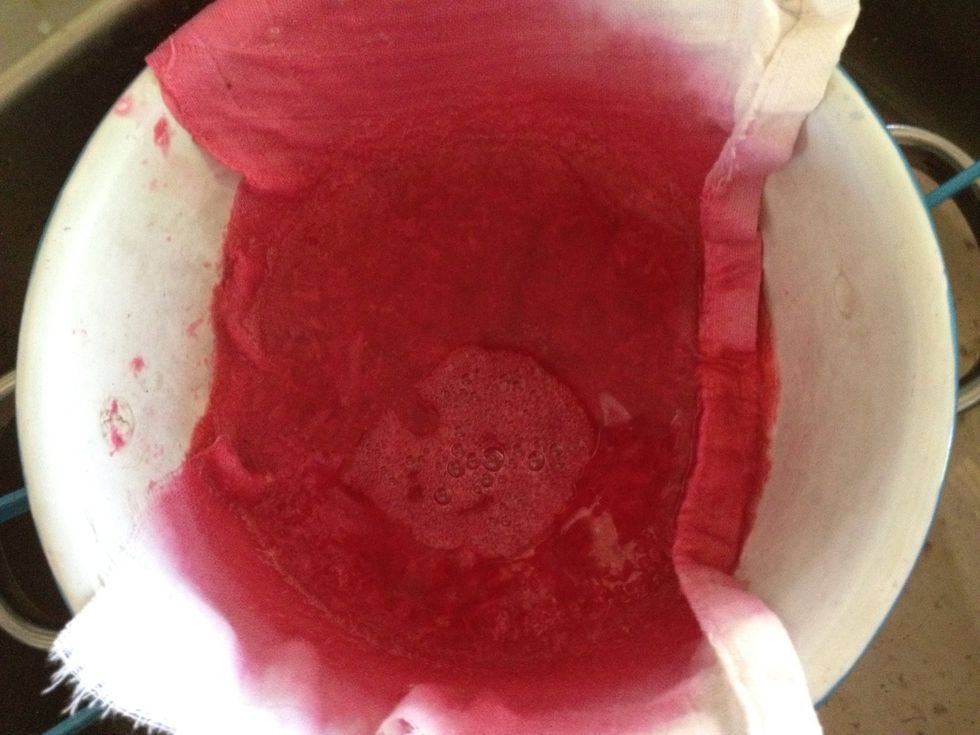 Strain through a cloth
Add pectin and bring to the boil.
Add sugar and remove the scum. Boil for 10 minutes.
Pour into sterilised jars and put the lid on next day. Use it on toasts, pancakes or on cakes. Will keep for a month In the fridge.
1/2l Rose petals
1.0l Weather
2.0tsp Citric acid
600.0g Sugar
4.0tsp Pectin