The roses in my garden needed some trimming so after enjoying them and their wonderful fragrance in the garden, I decided to make vinegar infused with roses.
231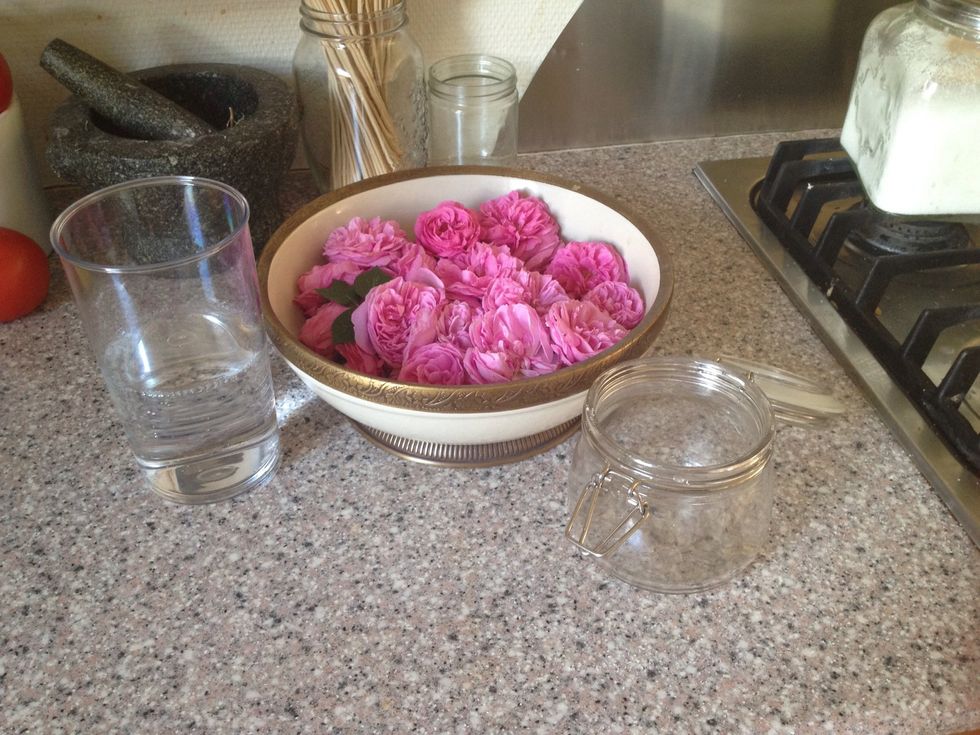 My roses are called " Louise Odier" it is an old historical rose with tons of fragrance.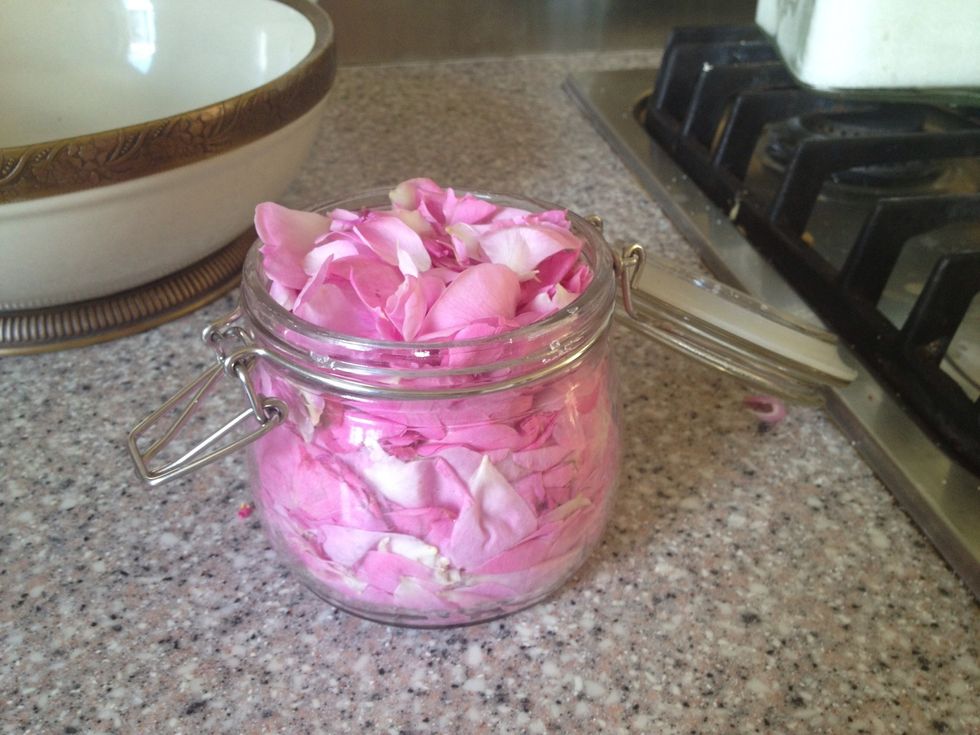 Fill your jar with the petals. I did not rinse mine because it had just been raining so nature took care of the rinsing.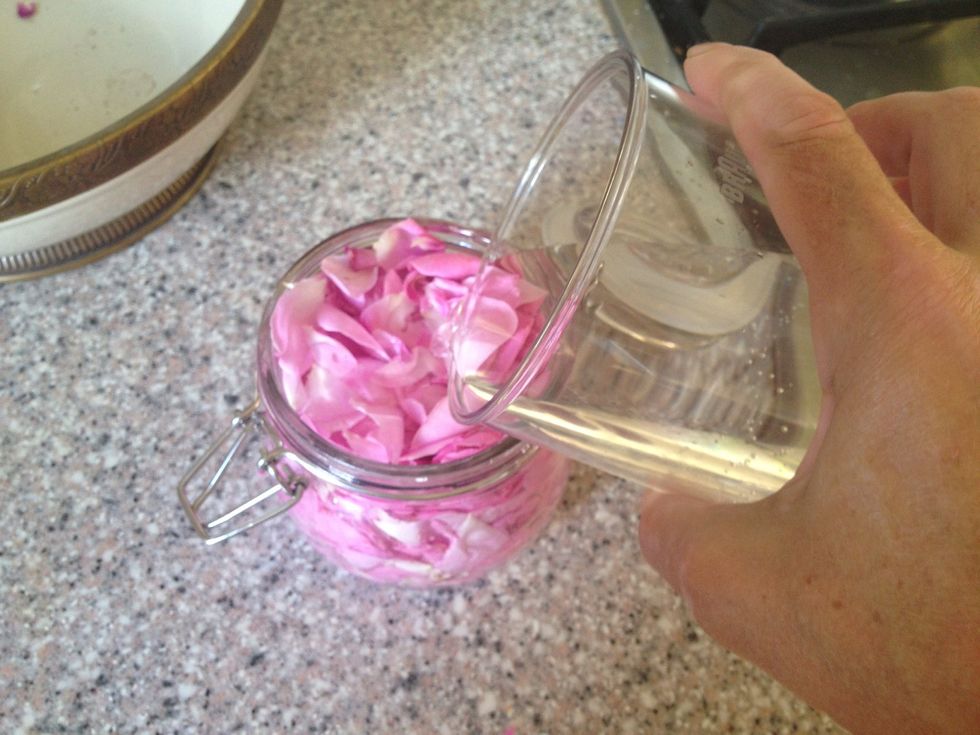 Cover with vinegar. Use a colour less one so the beautiful pink colour can be seen.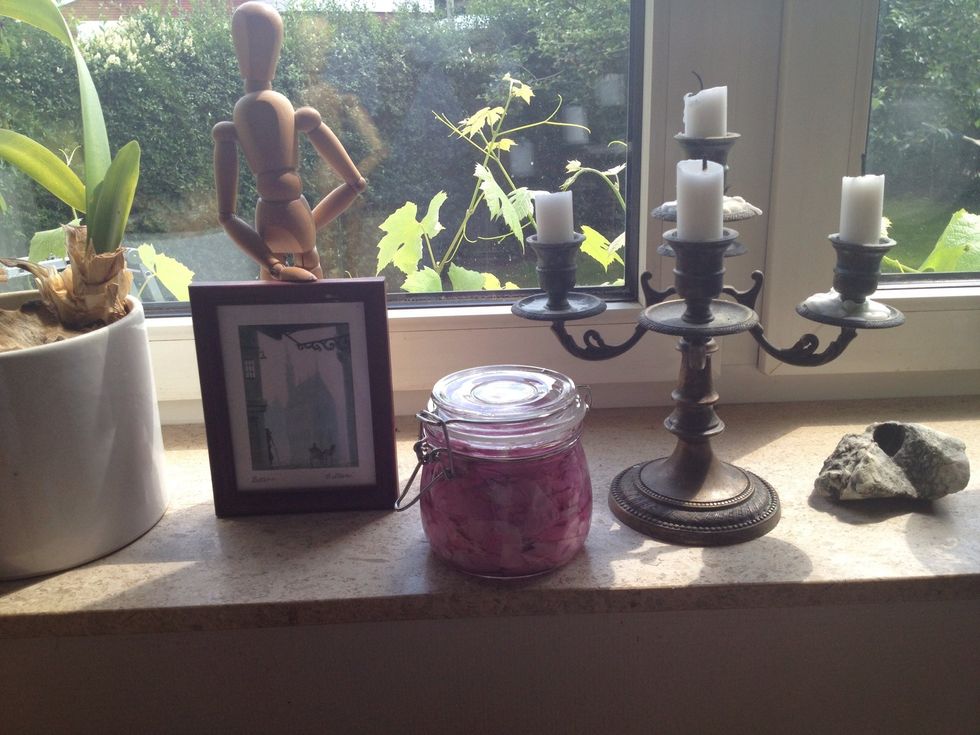 Place on a sunlit windowsill for a week or two. Strain and bottle. Use on salad or drizzle over strawberries. Or just enjoy the beautiful colour.
This is the colour after one day. Pink and lovely. The taste of roses still have to develop for a week or two.
Rose petals
White vinegar.
Jar