How to make ropa vieja/shredded flank steak in tom. sauce
A unique and delicious beefy dish. That can be served with rice and beans. You can also use this beef in burritos. 😃
8526
ingredients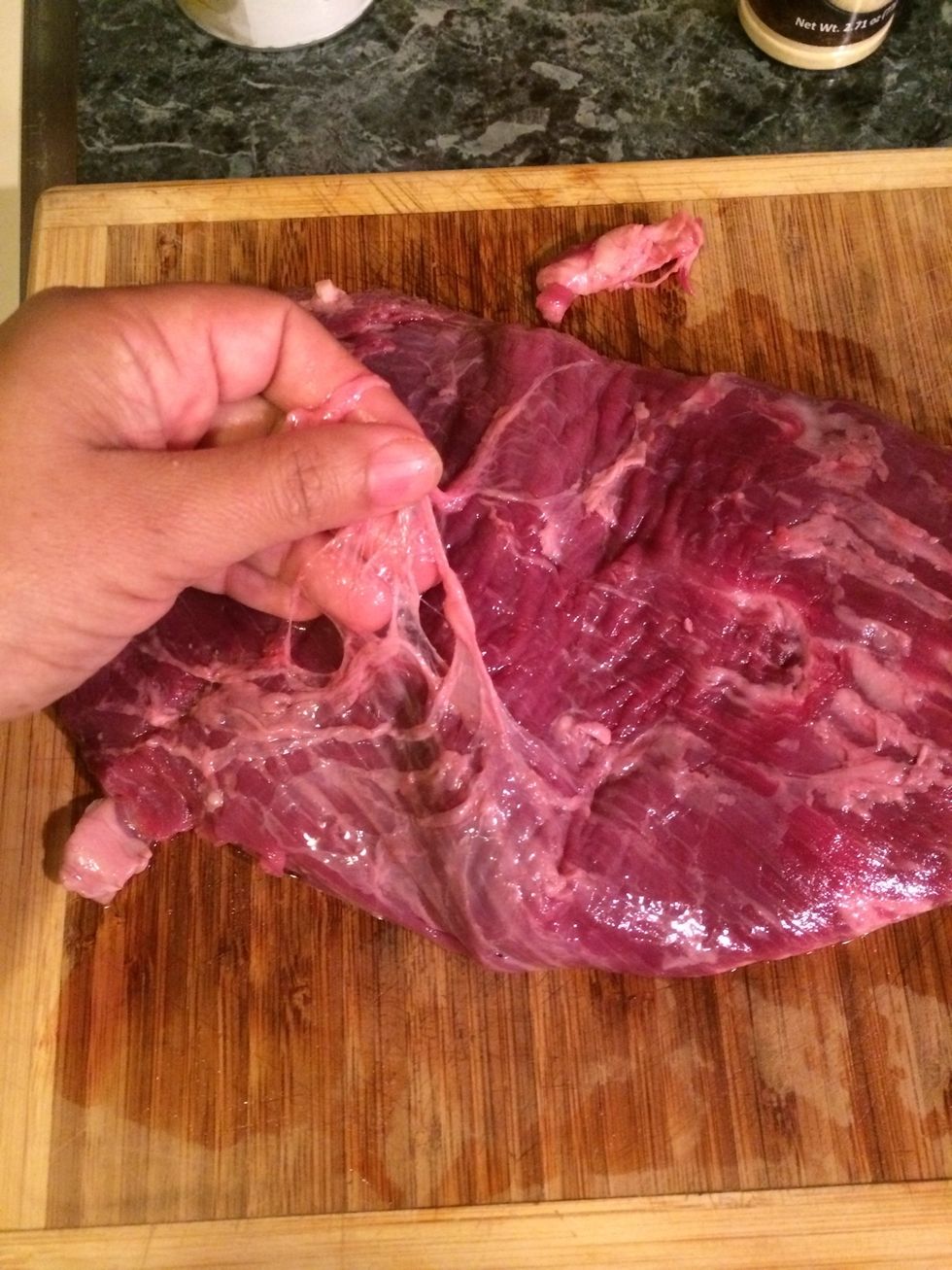 First things first. We must remove any visible fat on the flank steak
This is the best i can do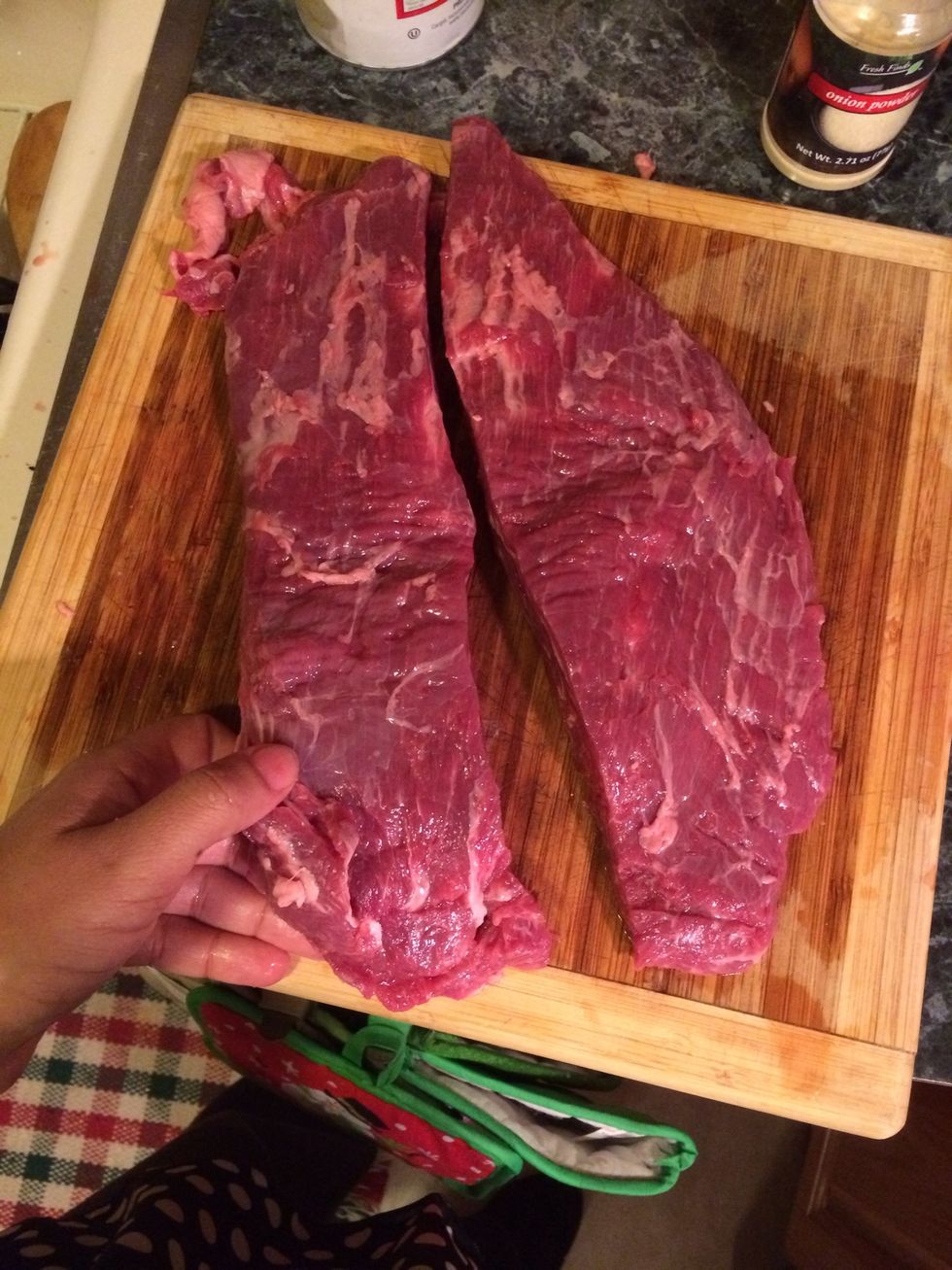 the next thing to do is to chop up the beef into a few piece,unless of course you want to eat a piece of meat the size of spaghetti. lol😜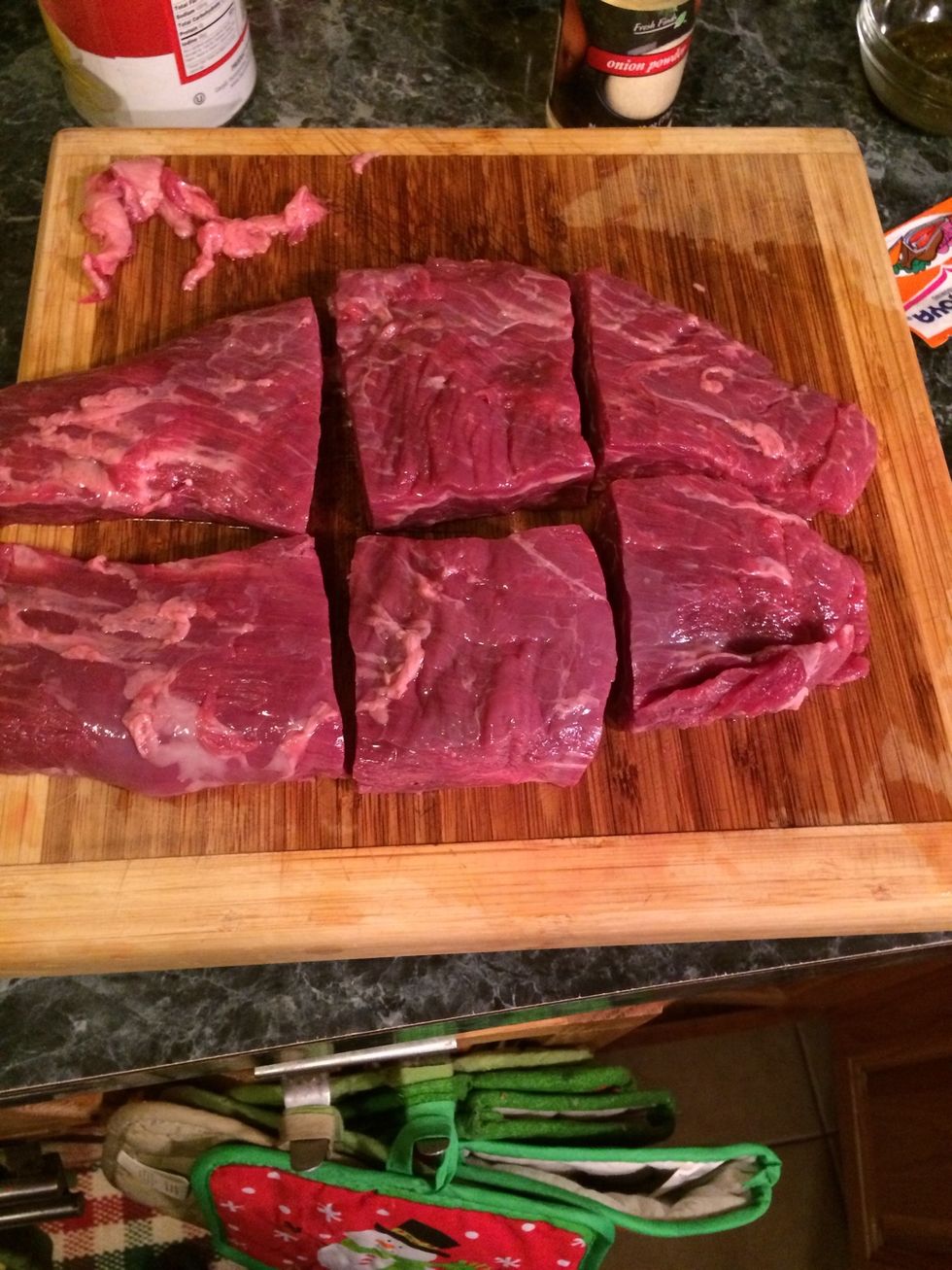 all done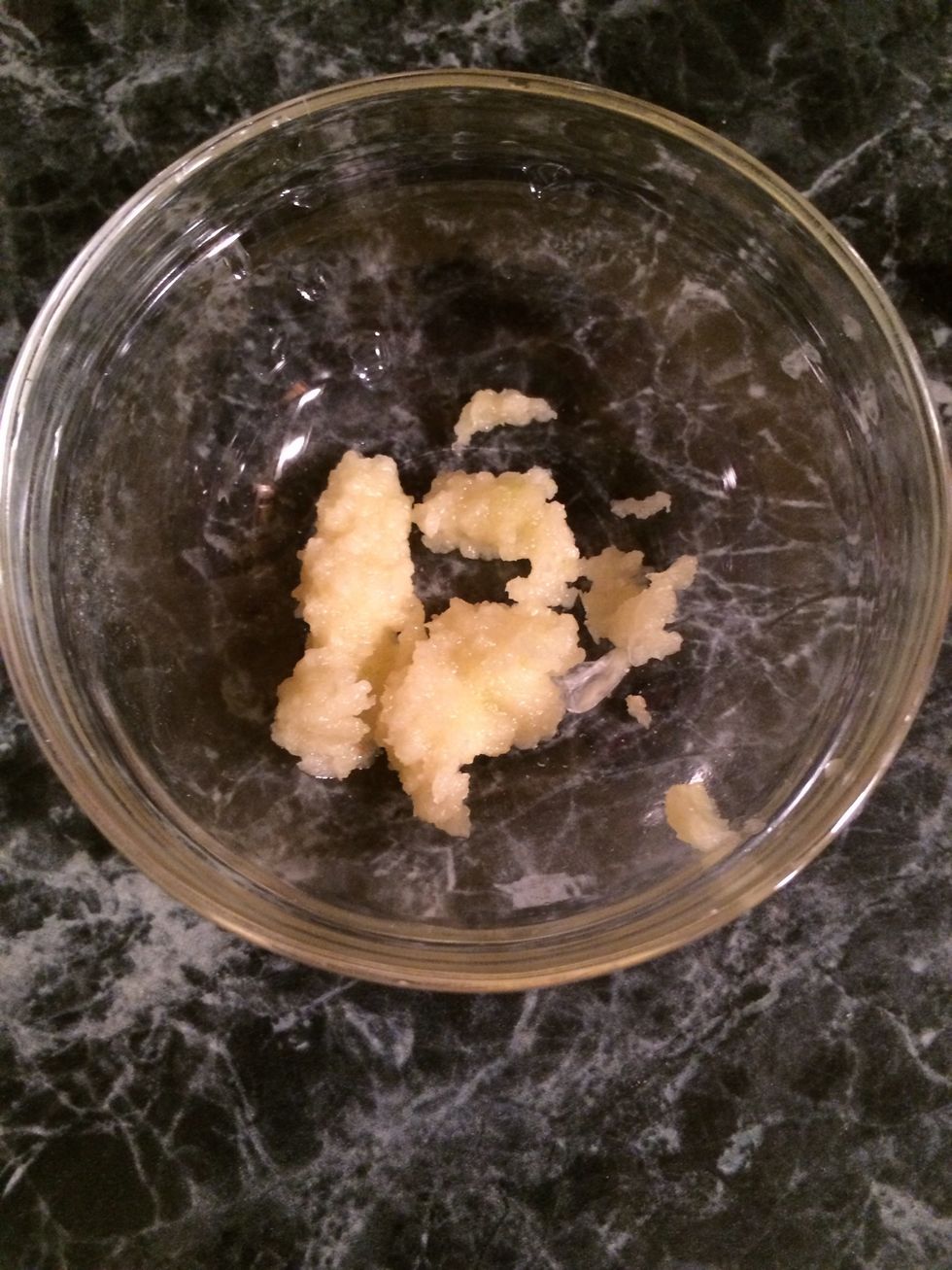 This is the garlic cloves all crushed up. Use a fine grater for this or a garlic press. whatever you want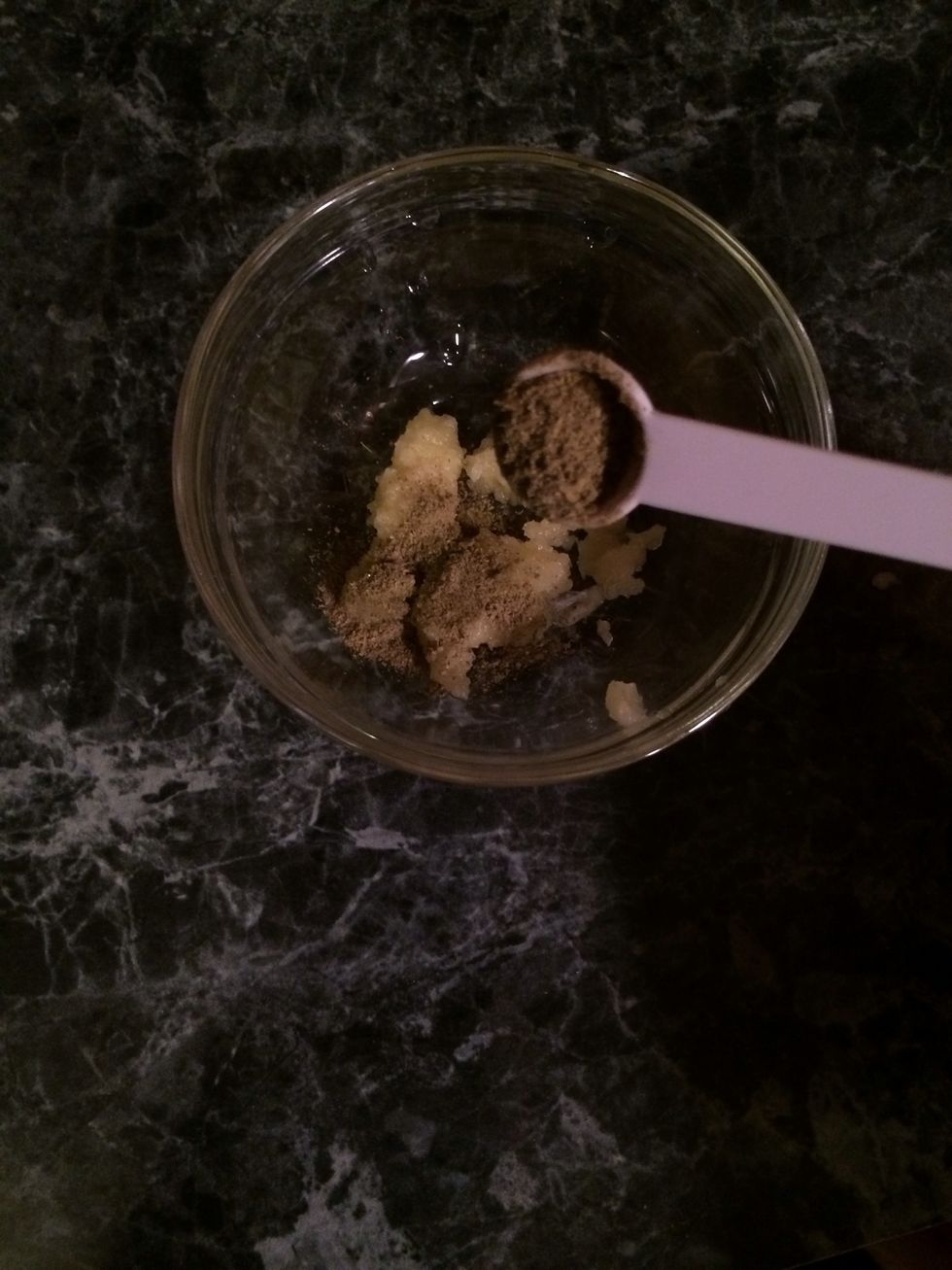 add the oregano to the crushed garlic. mix well and set aside
Next thing up is a to give the beef a good rinse with water. When done set aside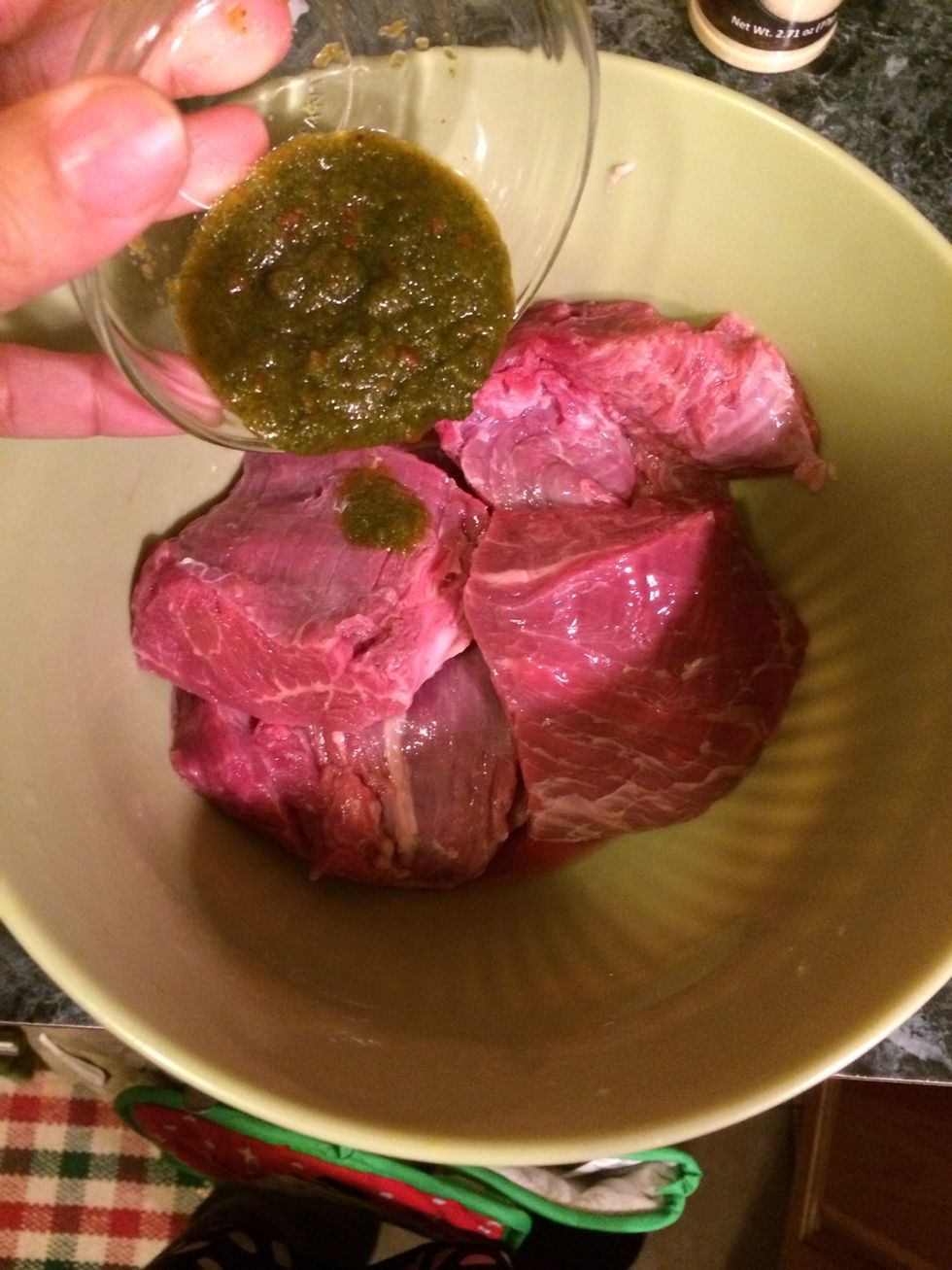 Lets start seasoning the meat, start by adding the sofrito, if you don't have sofrito you can omit it, no problem. It will still be good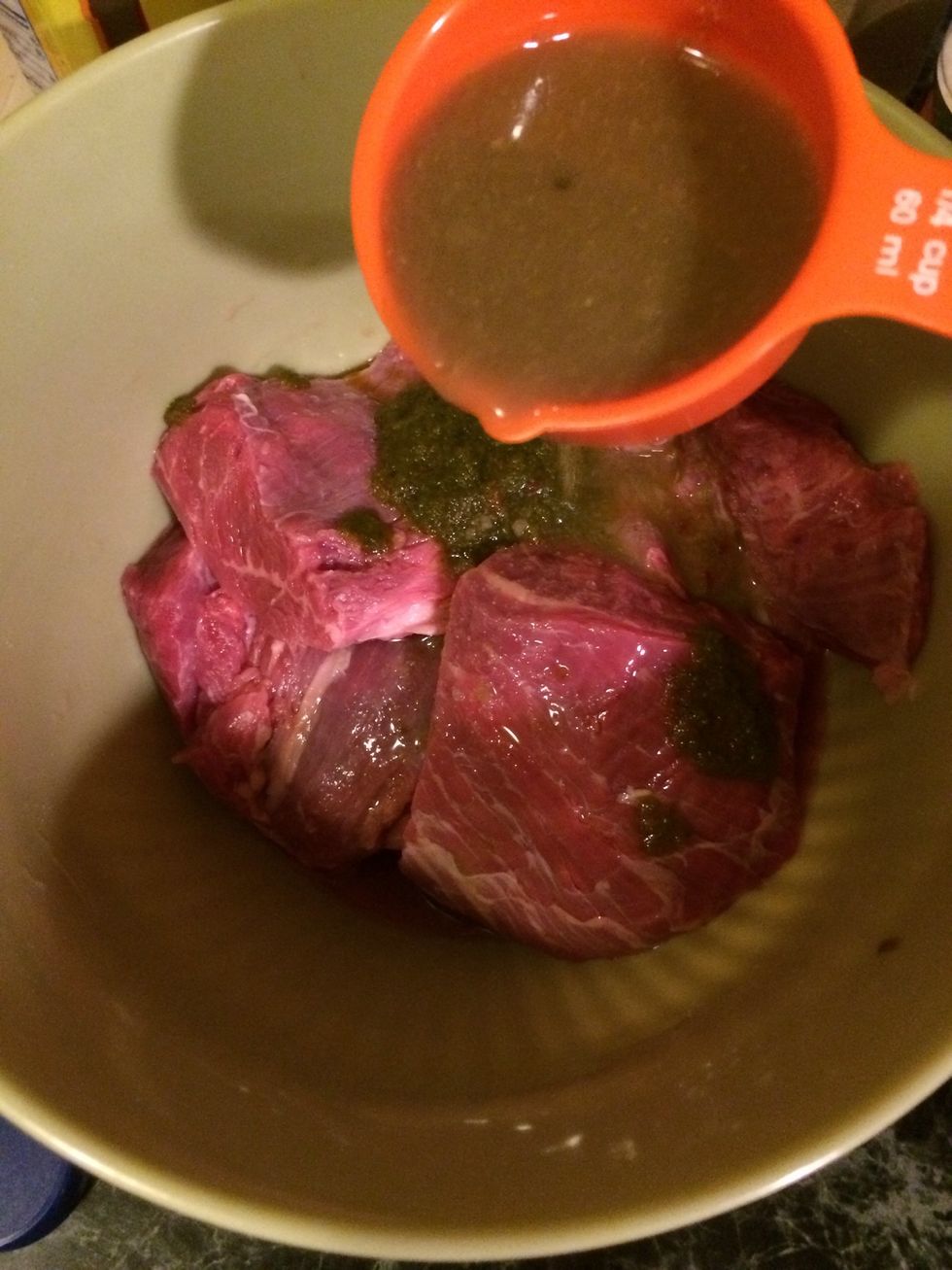 The mojo goes in next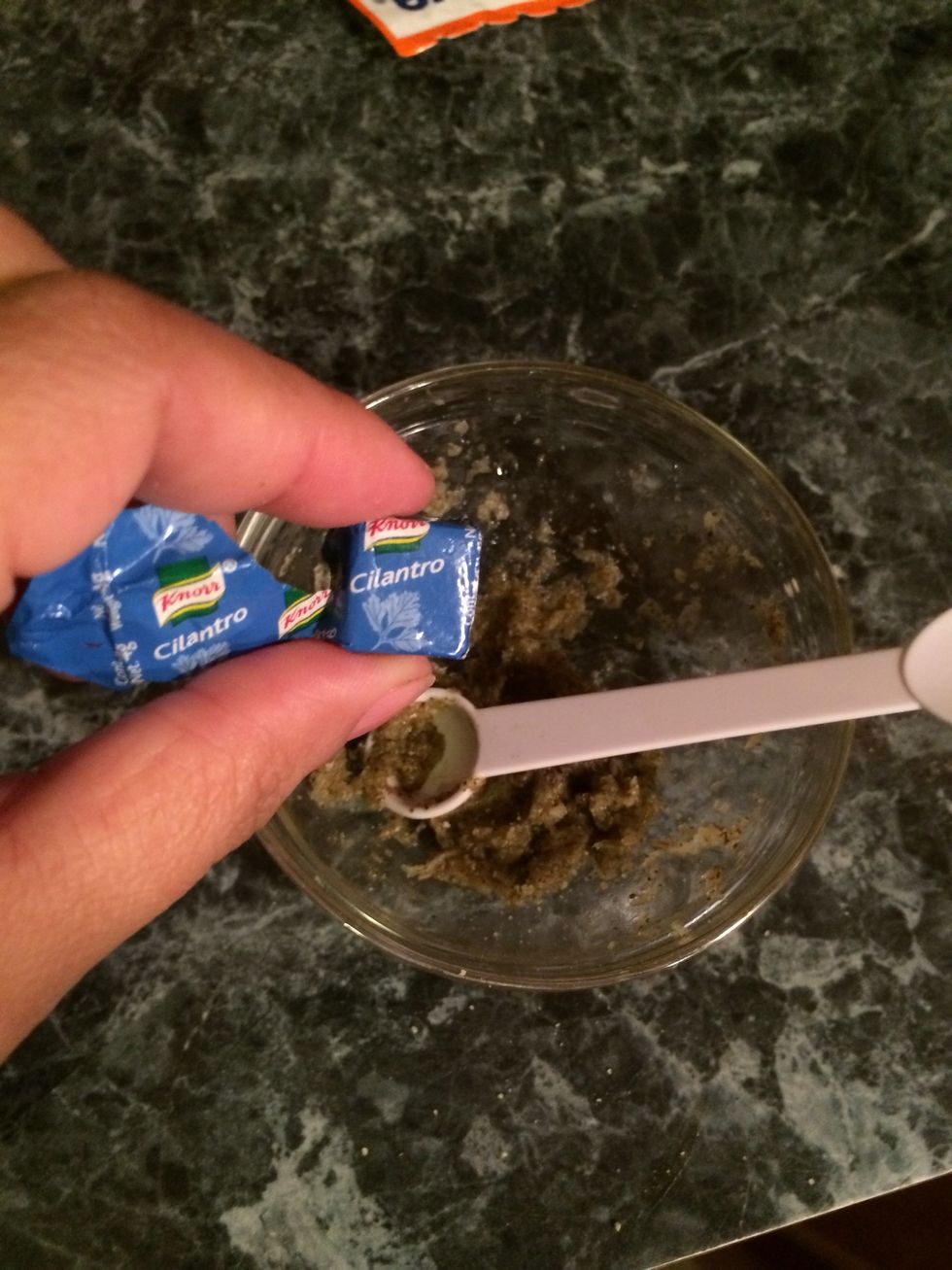 I enjoy the flavor of these little cubes. It is awesome add it to the garlic oregano mixture. (Optional)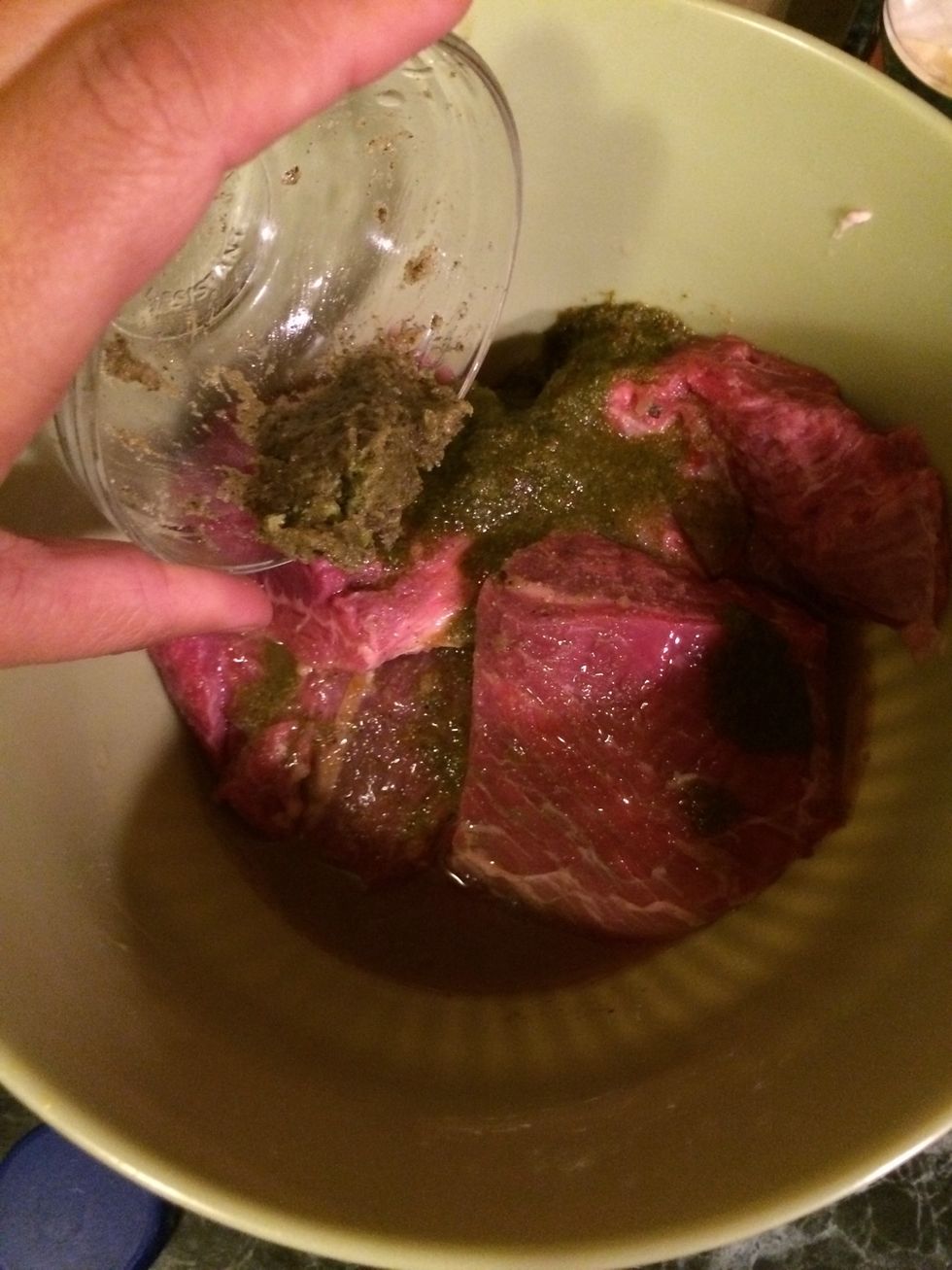 Add the garlic oregano mixture to the beef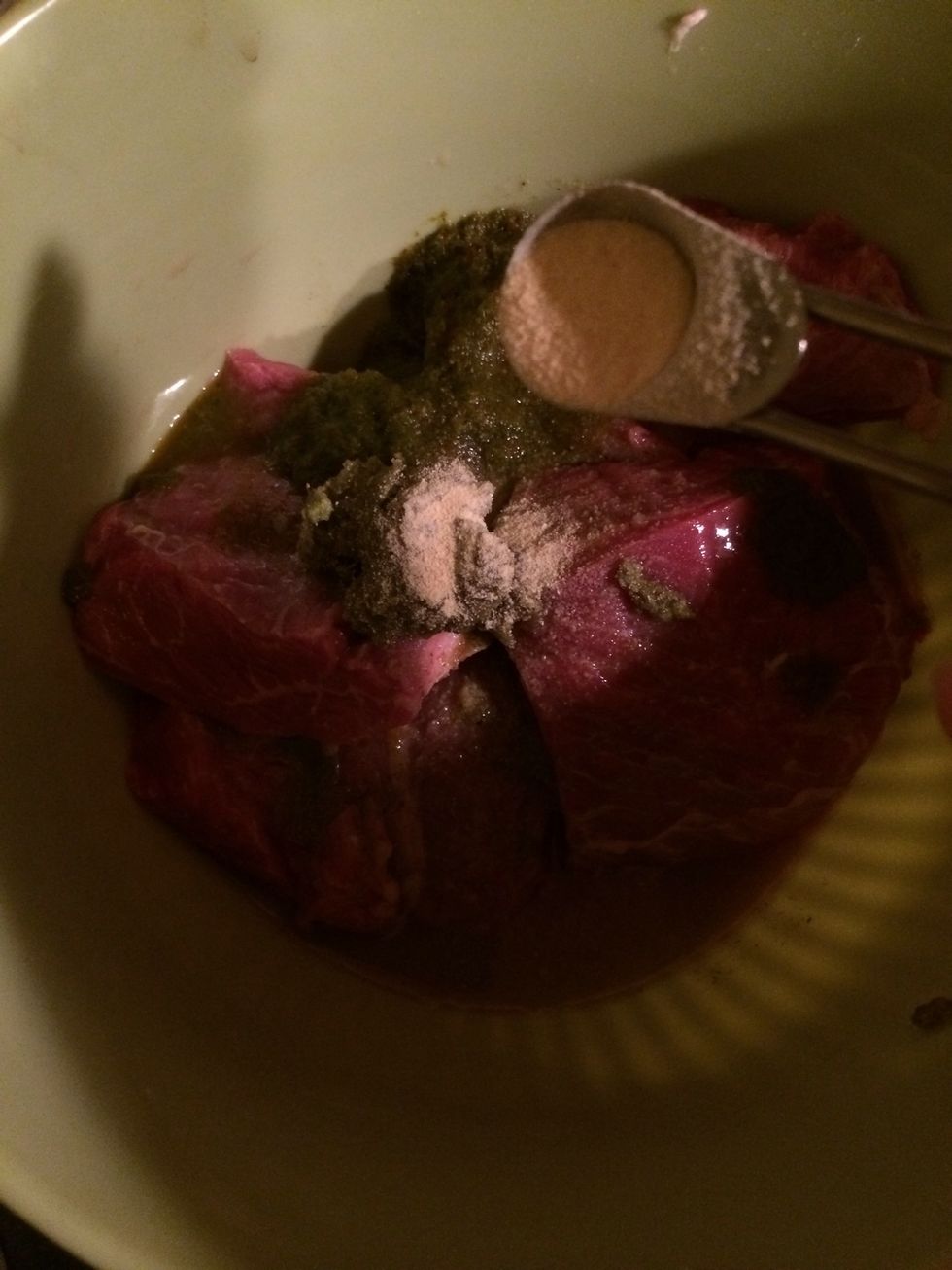 next up the onion powder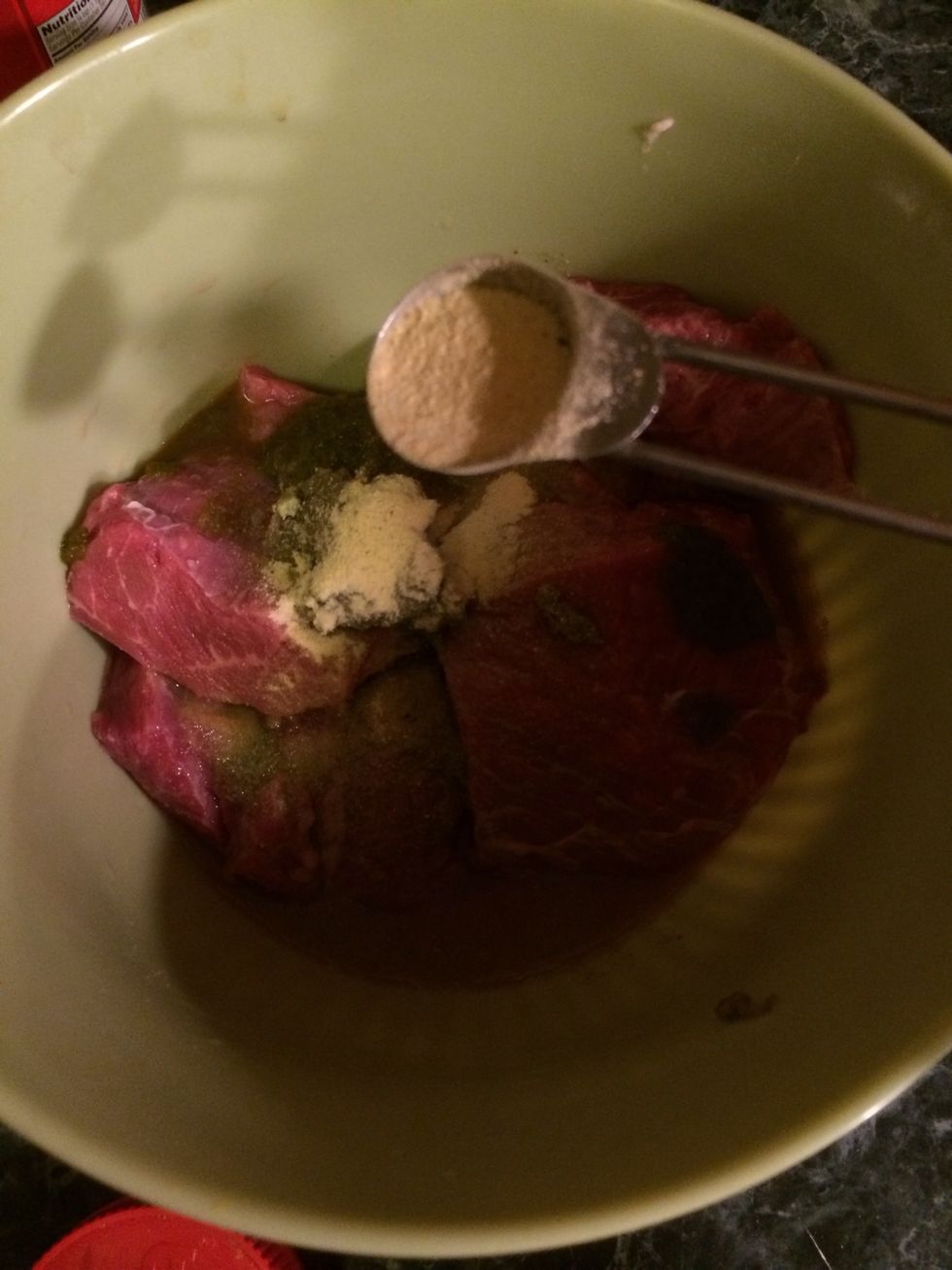 The adobo powder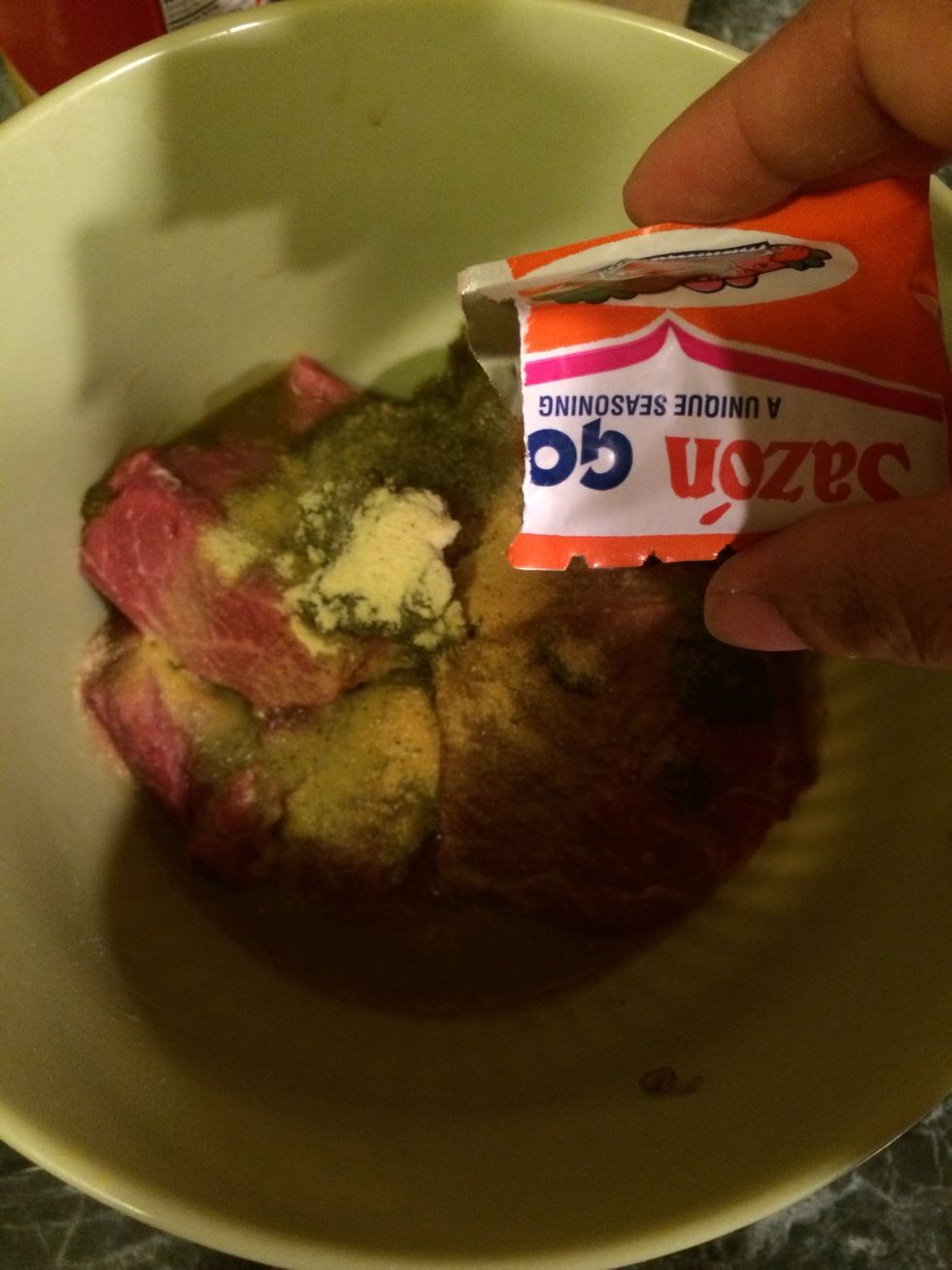 and lastly the sazon goya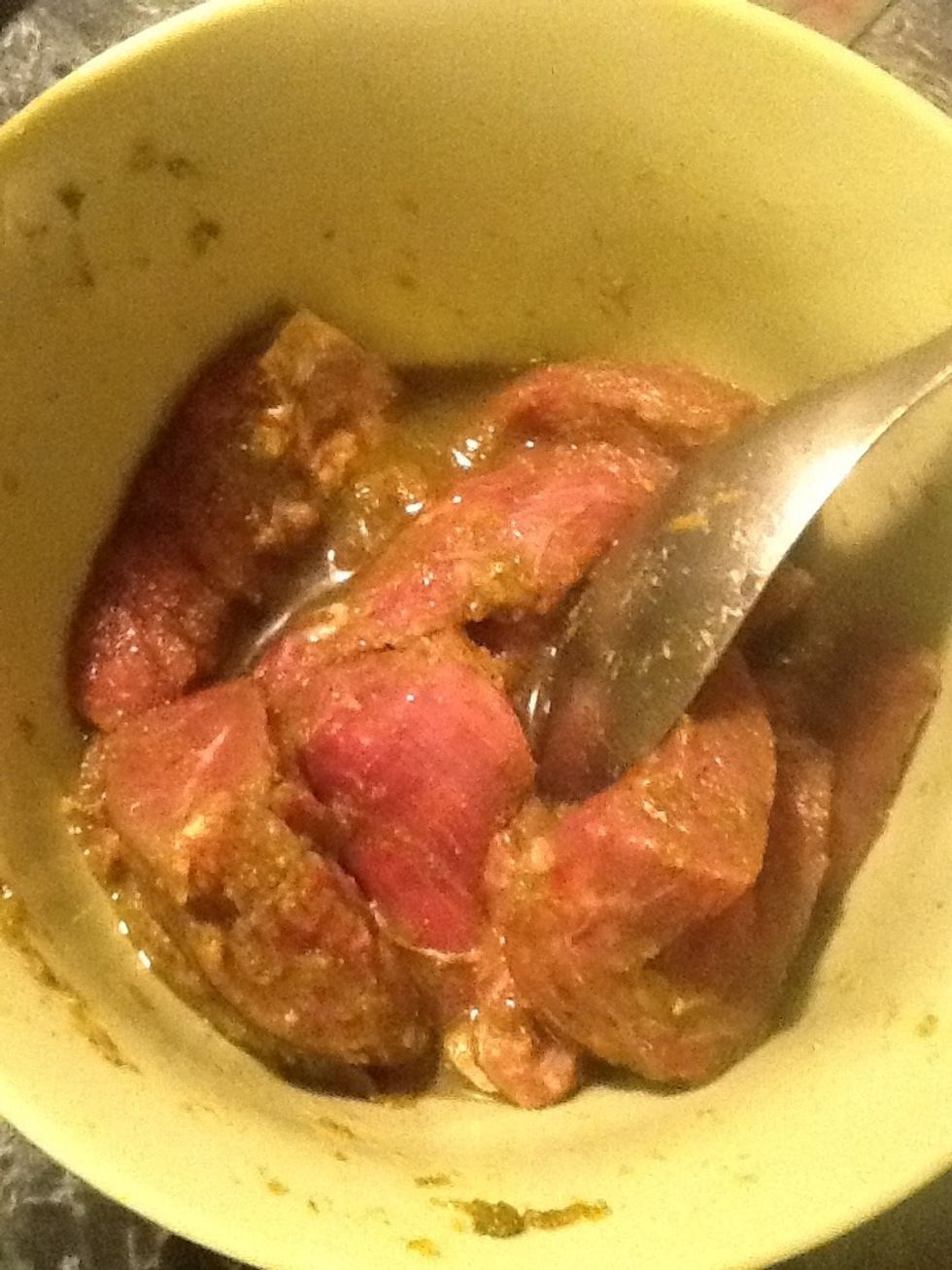 stir this well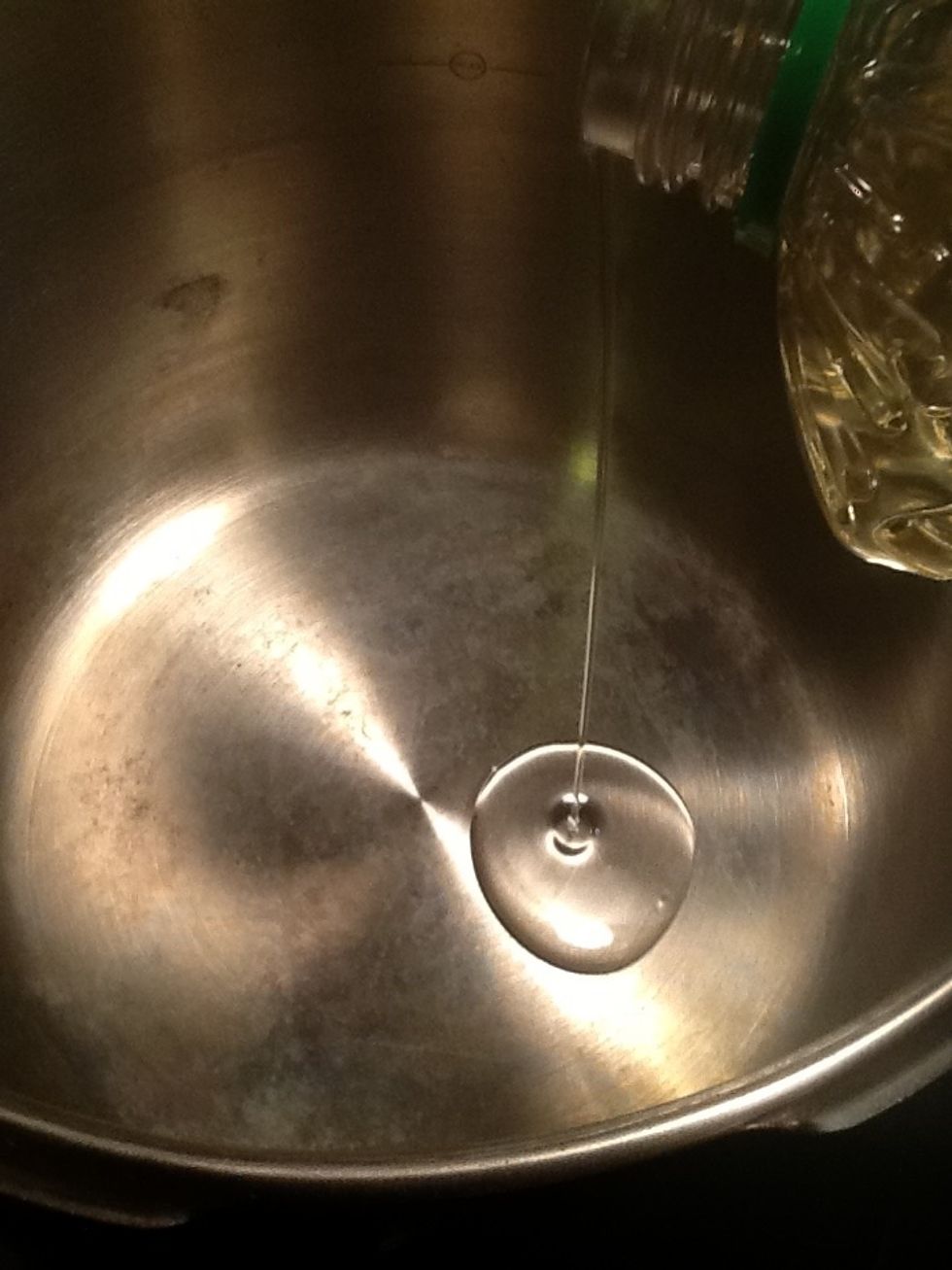 Now for this step i am going to use my darling pressure cooker. He saves me a lot of time. I add a tbs of oil to the pot and put it over the stove on medium high heat.
If you dont have a pressure pot you can still make this dish. Add the oil to a regular pot & brown the beef, when browned add enough water to pot & boil beef until tender. When tender continue w/guide
You can also make this dish in a slowcooker.😄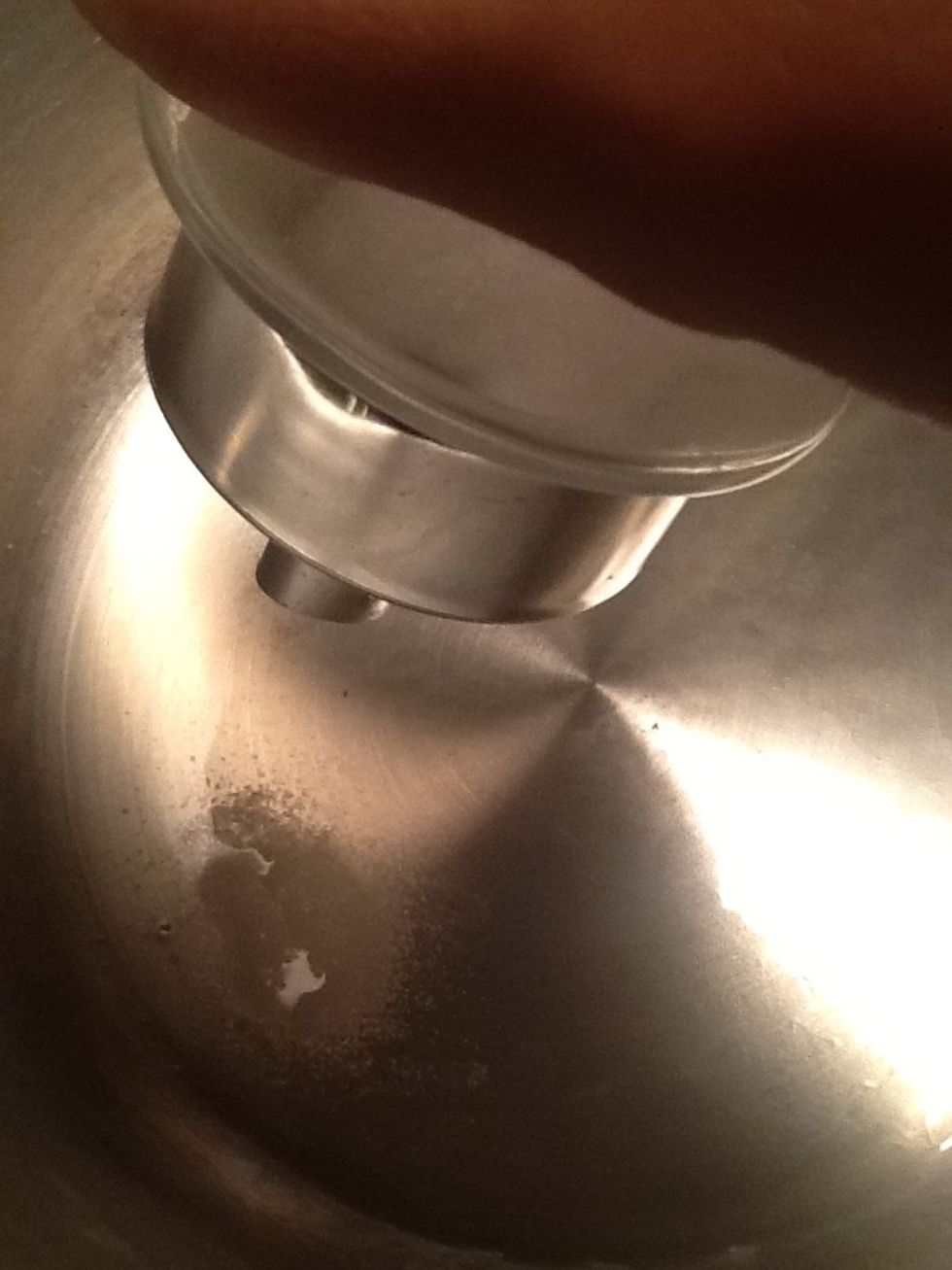 To the oil I add a tsp of sugar. The sugar will caramelize and help with the browning process. My mom taught me to do this.😊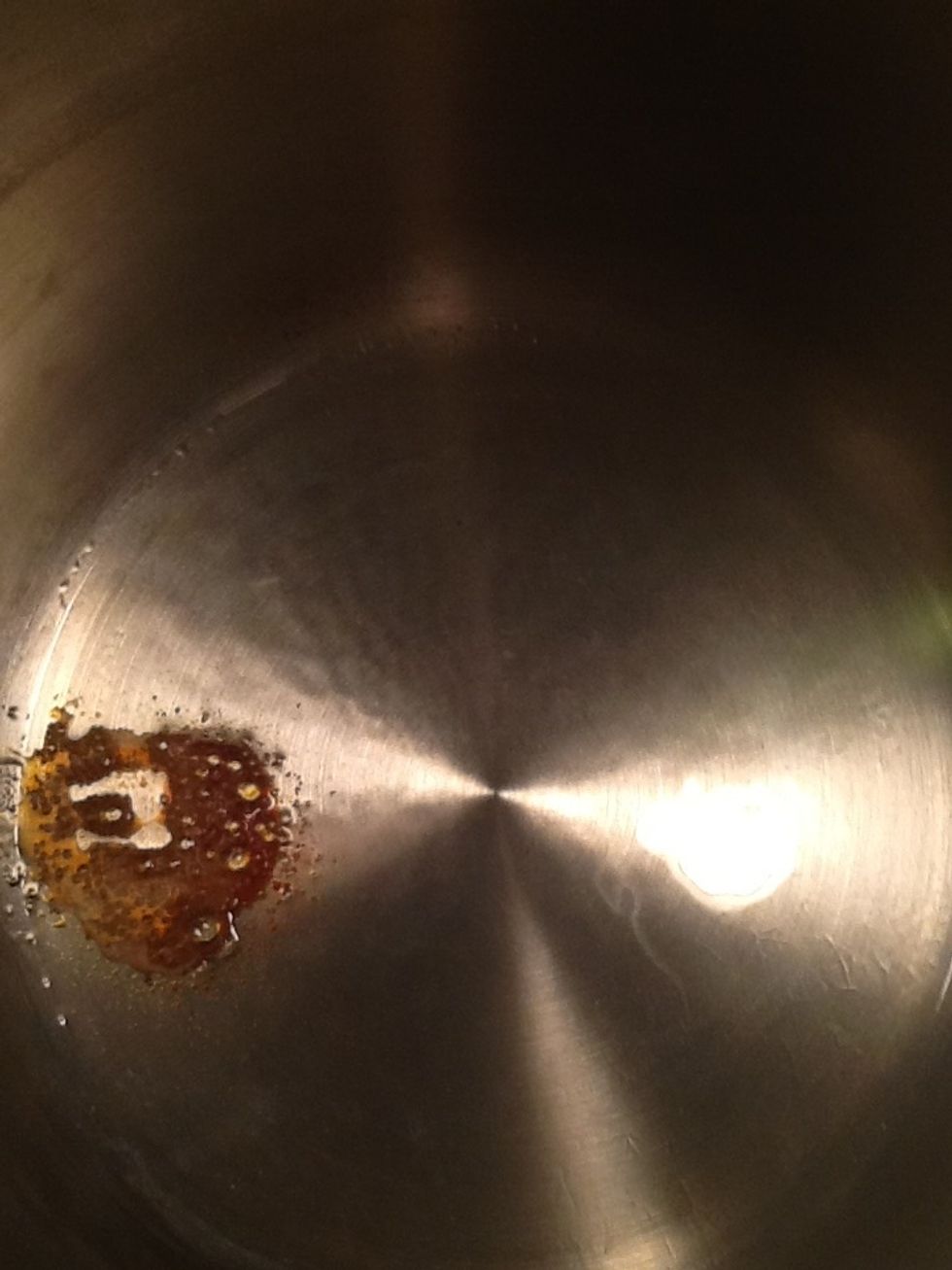 Nice and brown,now lets start adding the beef.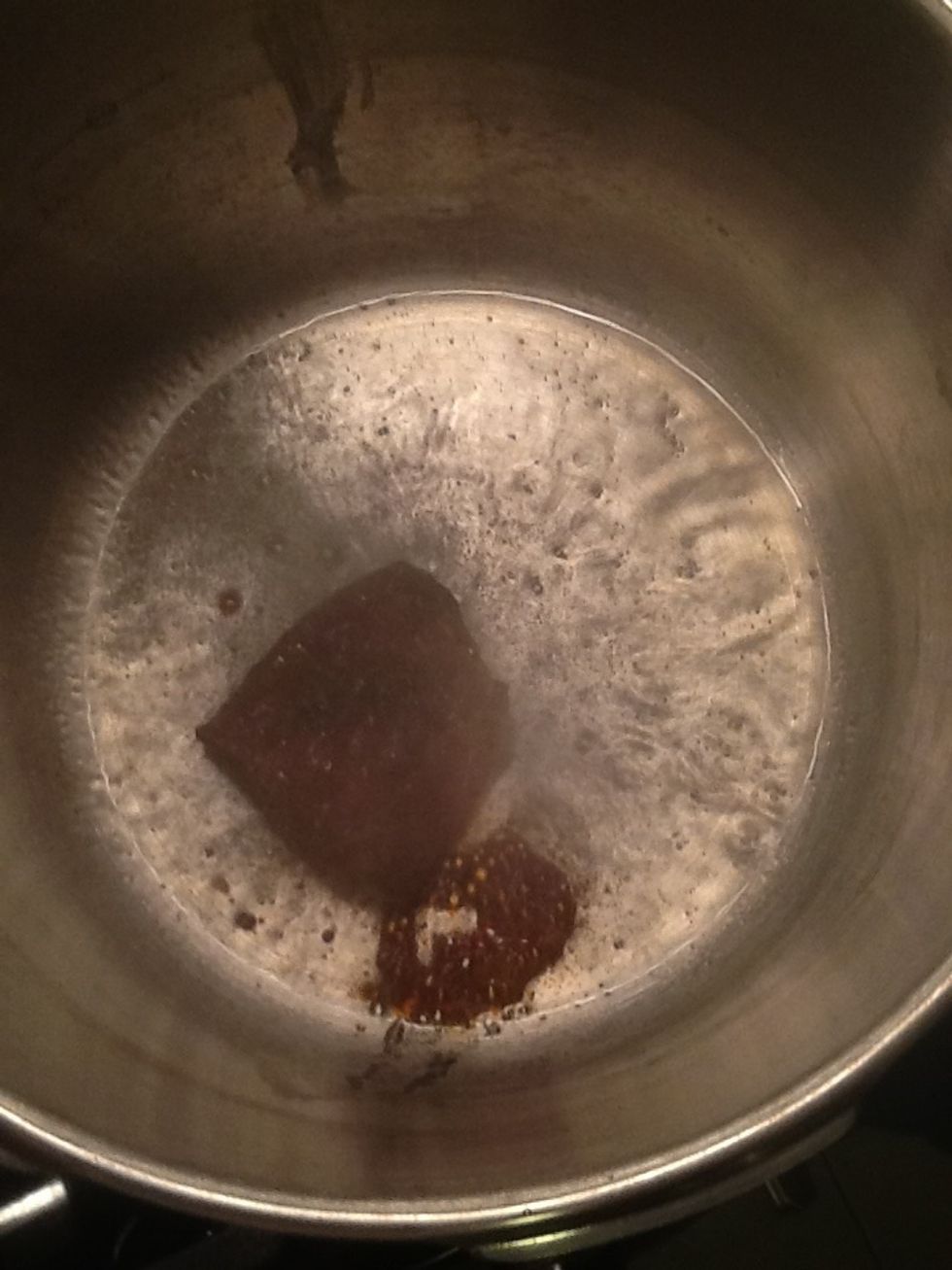 My beef is added one at a time
Once the beef has browned I will add water. This water needs to fully submerge the beef.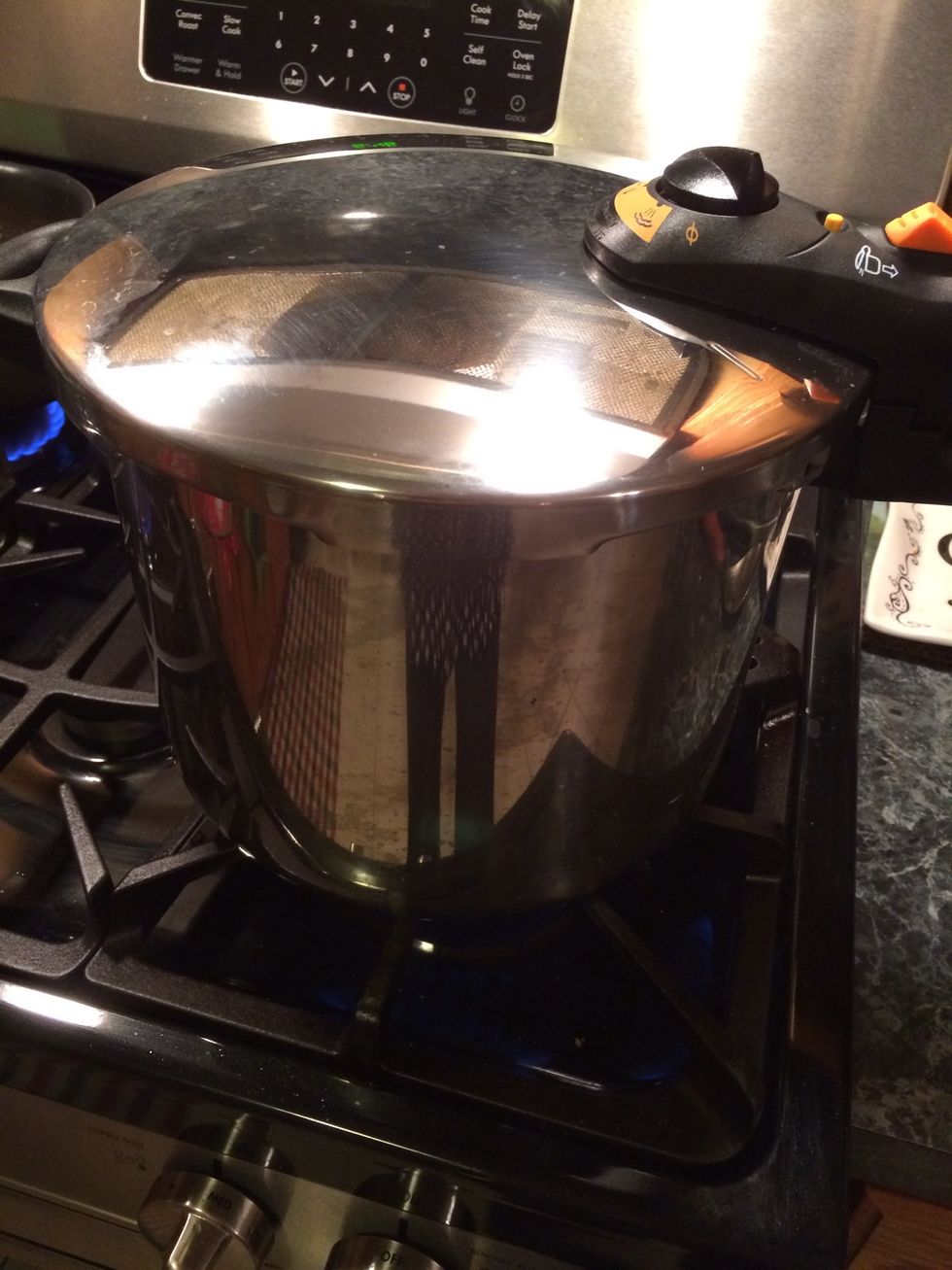 The cover is on. I will bring it up to pressure and cook this on high for about 25 minutes.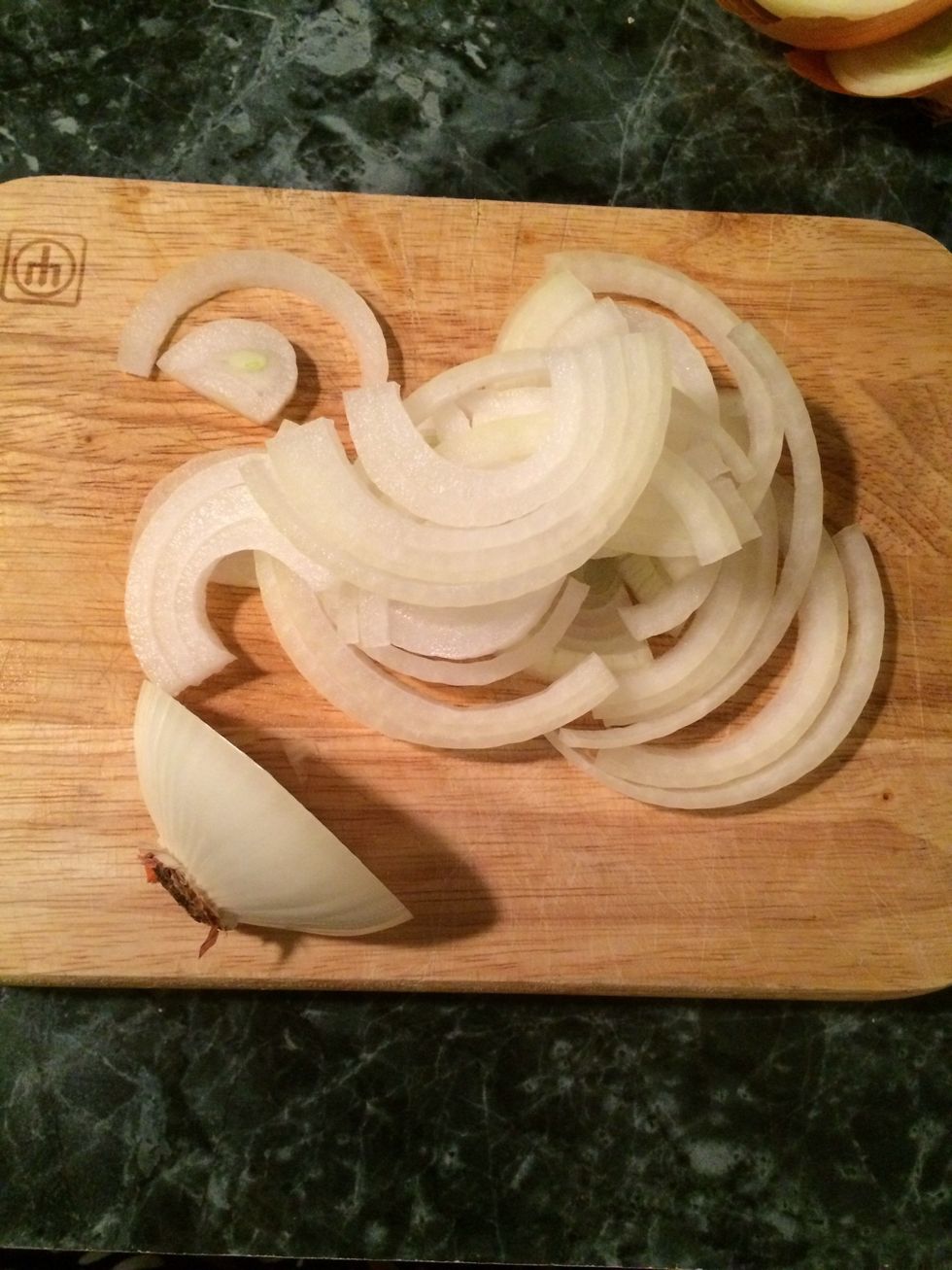 while the beef is cooking i will slice up the onions.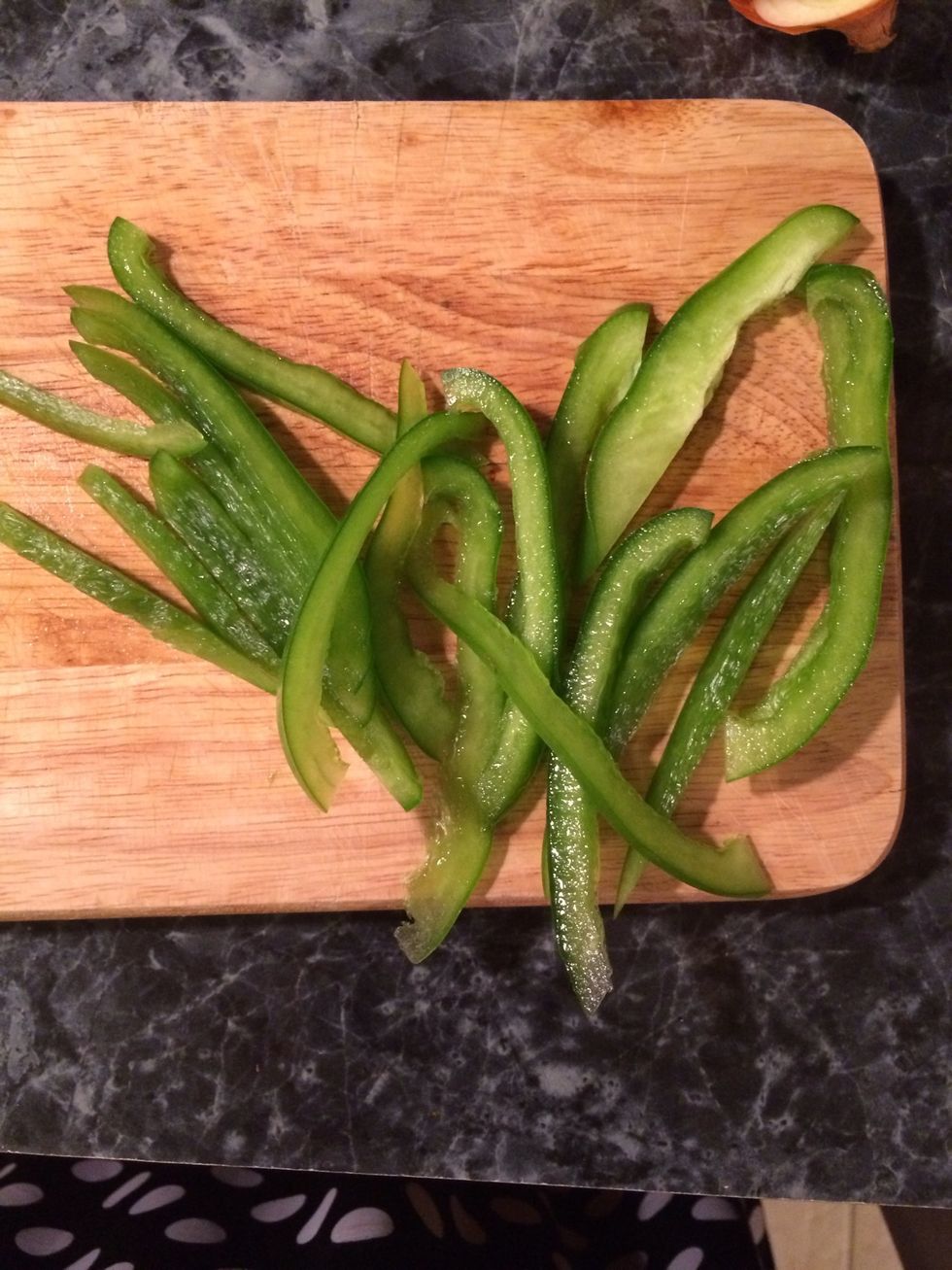 the green peppers
The beef is taken out to be shredded.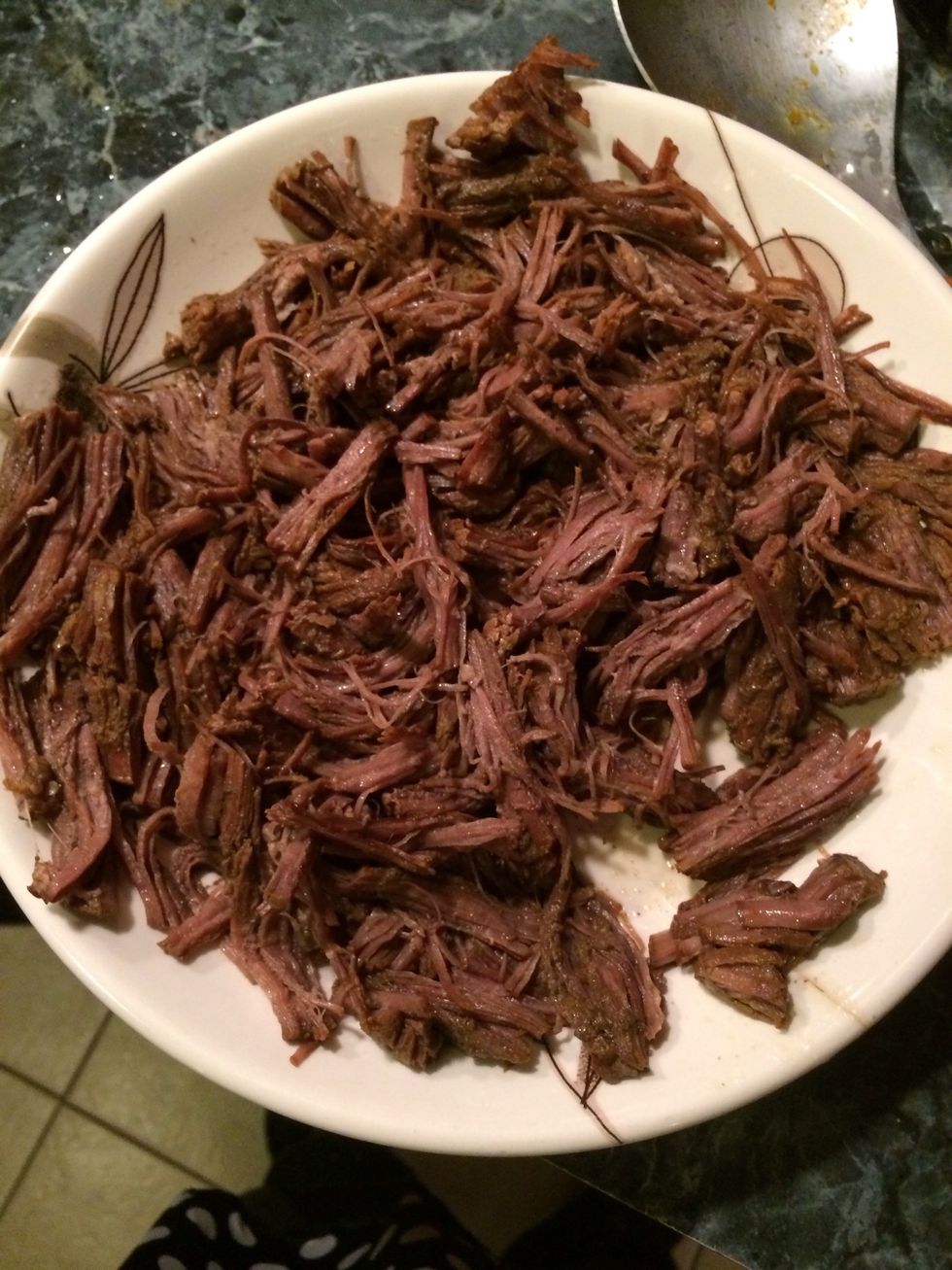 All done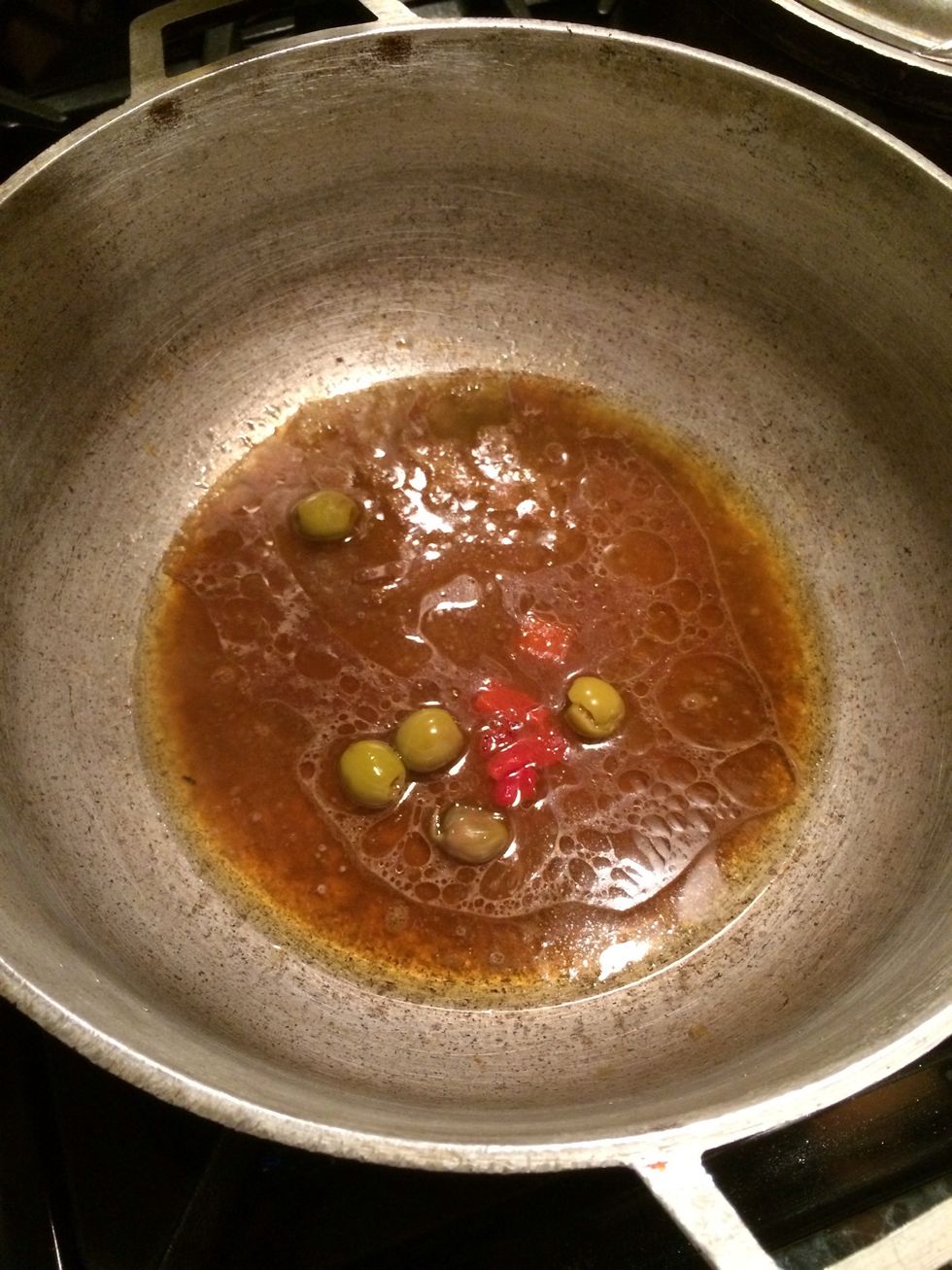 Using the same water which has somewhat evaporated in my pressure cooker but has a lot of flavor. I transferred that into another pot. I turned on the stove to medium and added some olives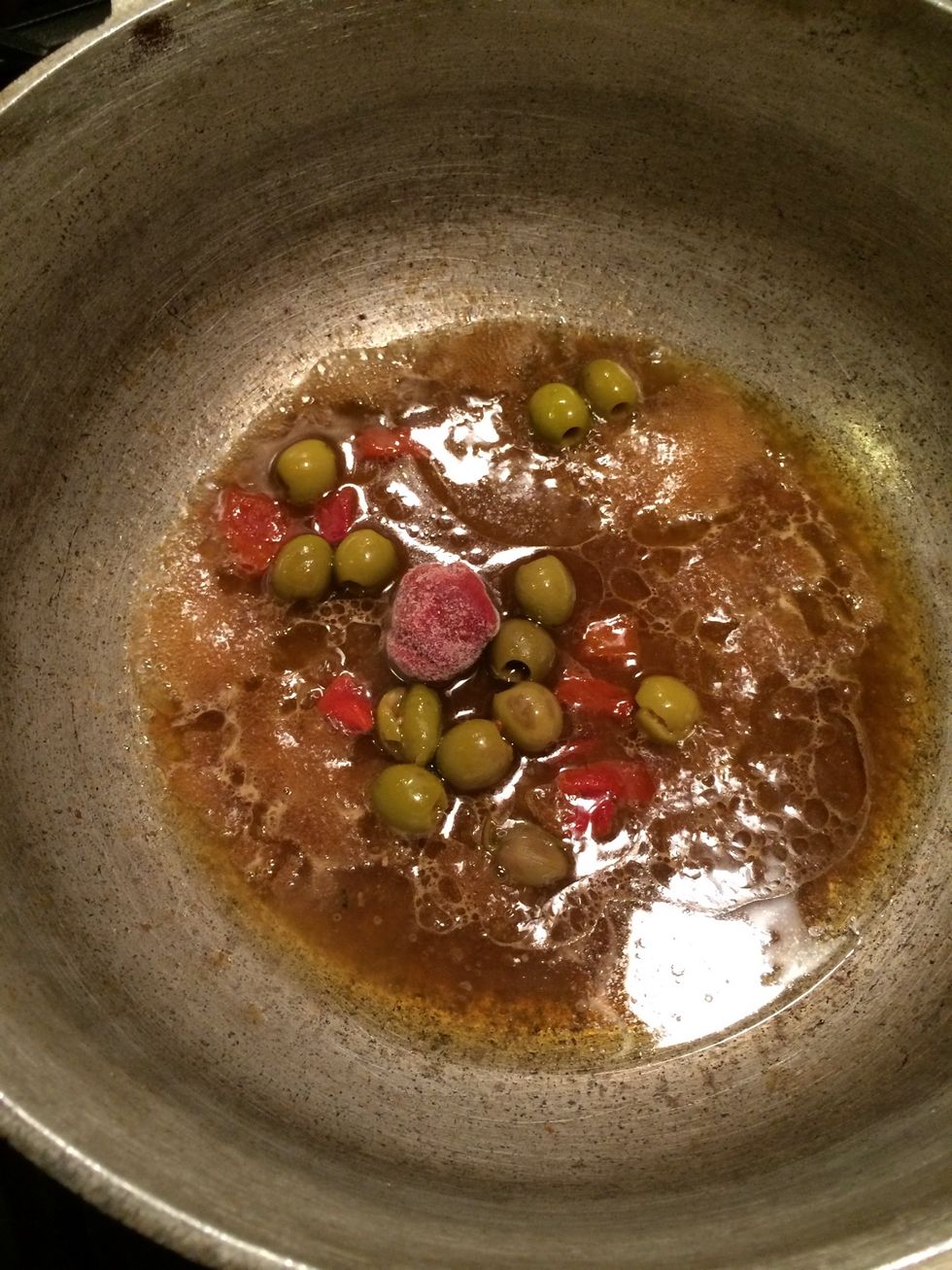 I also added the tomato paste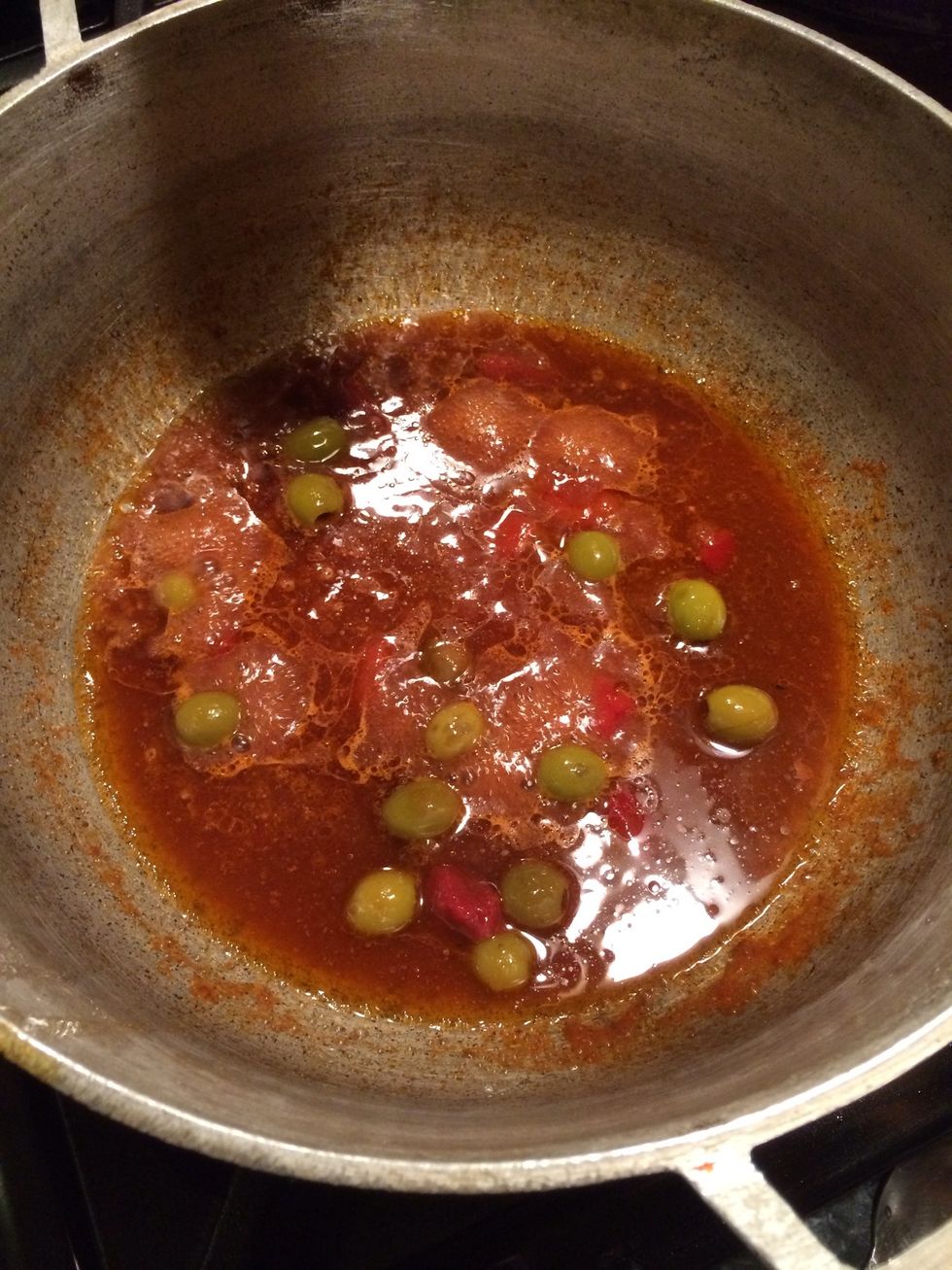 Mix this well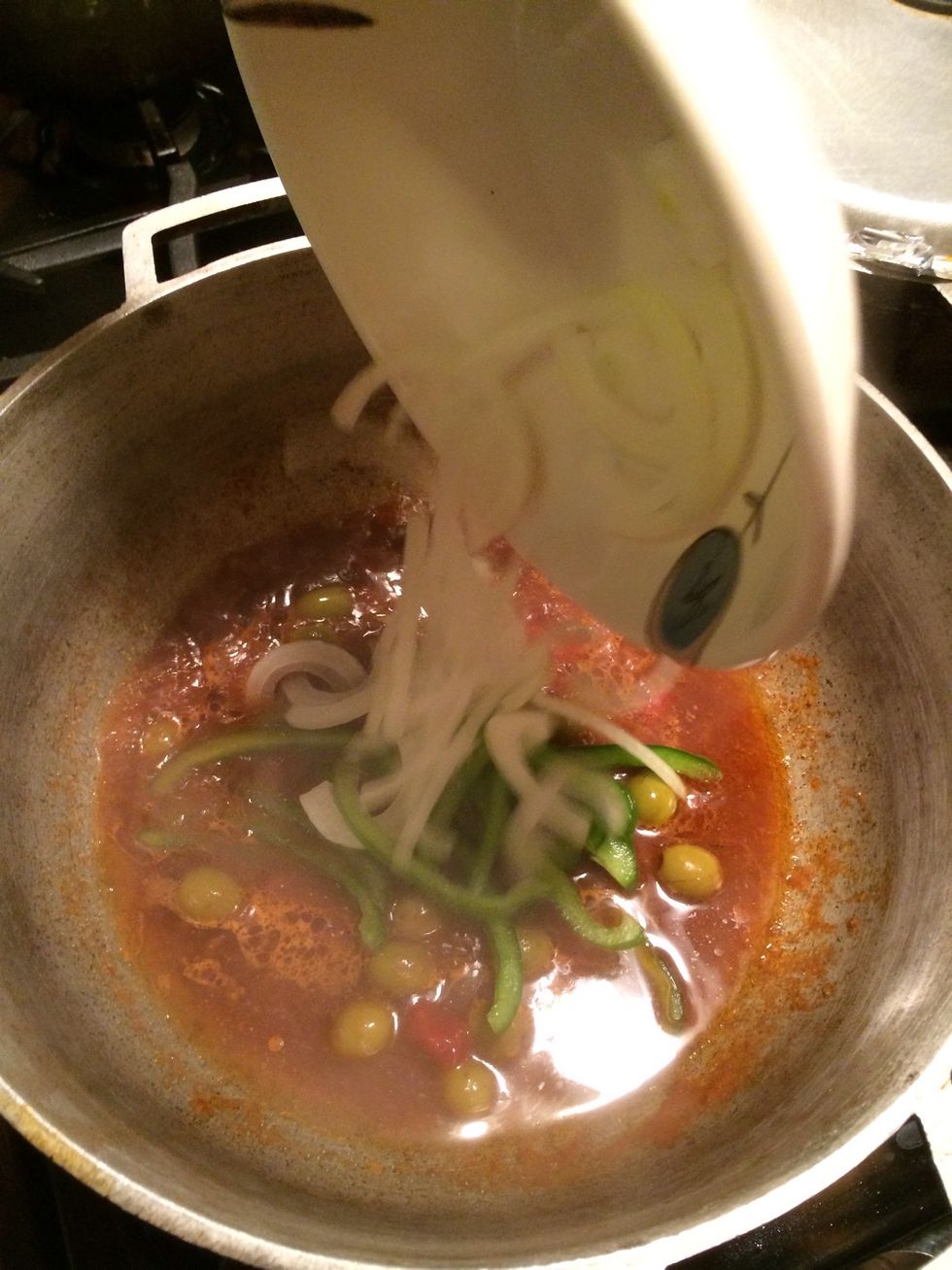 Now let's add the onions and peppers. Let it cook for a few minutes until somewhat thickened
And lastly comes the shredded beef. Mix it all well. Let the mixture cook so that it can get thick and flavorful.
All done serve with rice and beans and maybe a side of salad. Enjoy my way of making this dish!☺️
1/2lb Flank steak
2.0Tbsp Canola oil
1.0tsp Sugar
1/4c Mojo
1.0Tbsp Sofrito
2.0 garlic cloves
1/4tsp Oregano powder
1.0tsp Adobo
1.0 Packet of sazon Goya
2.0Tbsp Olives and capers
1/2 Onion, sliced
1/2 Green pepper, sliced
1.0Tbsp Tomato paste
Water if needed