Been making these for years. Because they take more time, I make a small amount, but putting just one in the middle of a Christmas cookie platter makes a nice centerpiece.
31
Beat butter or margarine till softened. Add sugar and beat till fluffy. Beat in milk and vanilla. Add flour and beat till well mixed.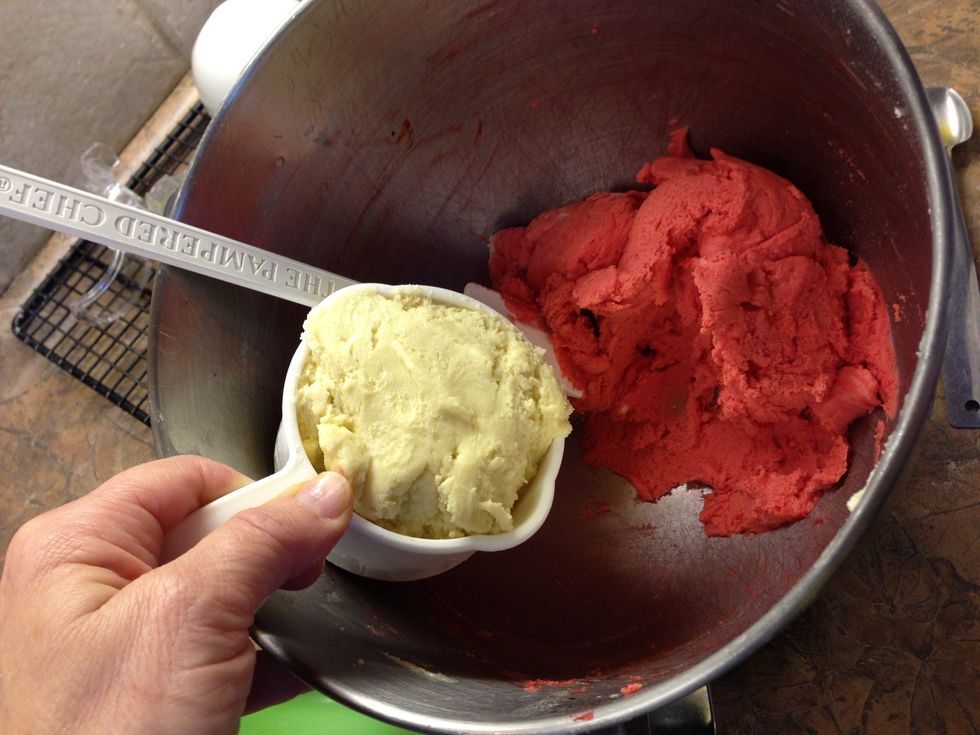 Remove one cup of dough and color remaining dough red.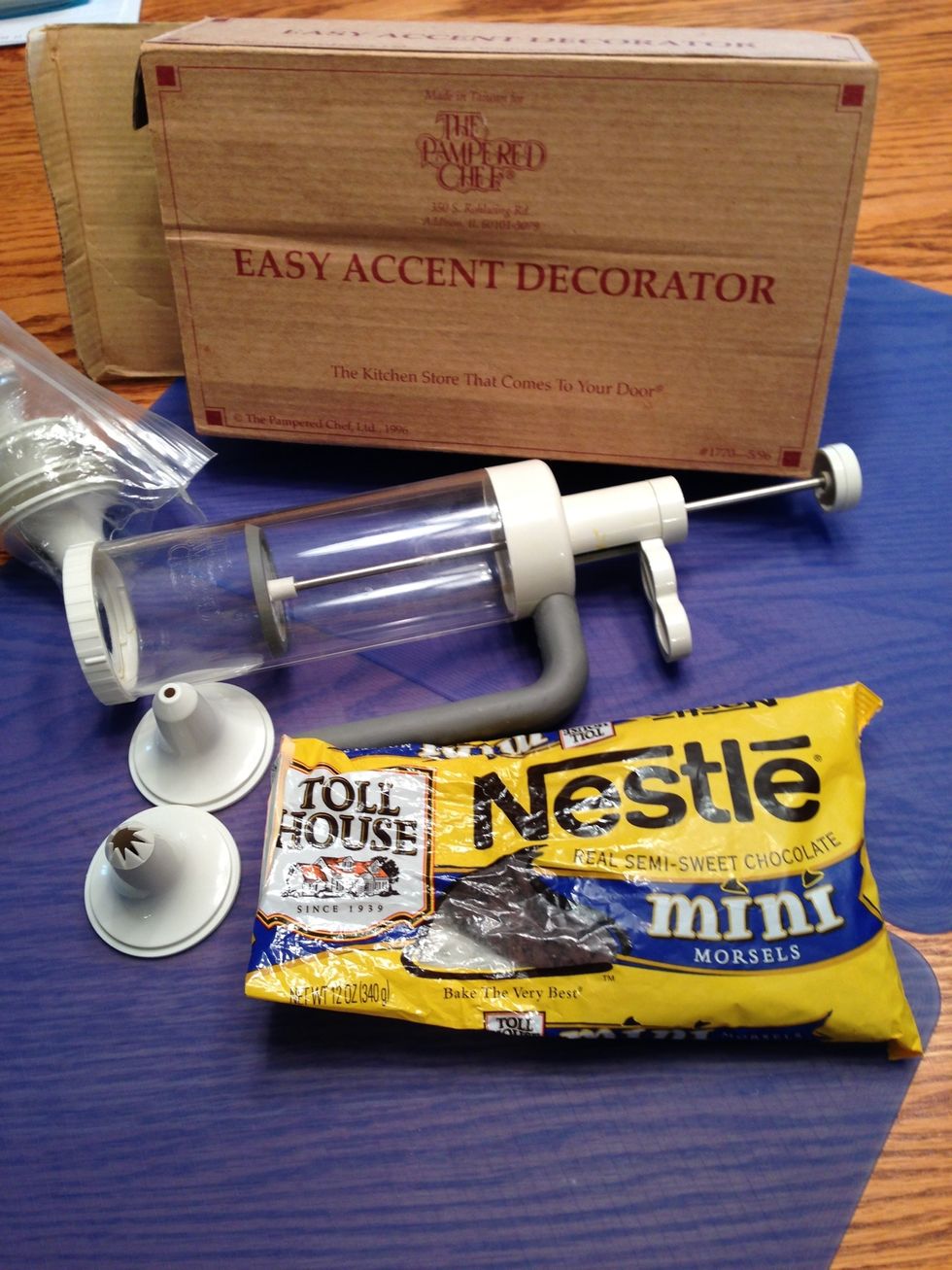 I use a pampered Chef Decorator for frosting, and the 2 tips shown. I store the mini chocolate chips in my freezer since recipe requires so few. They keep for 2-3 years.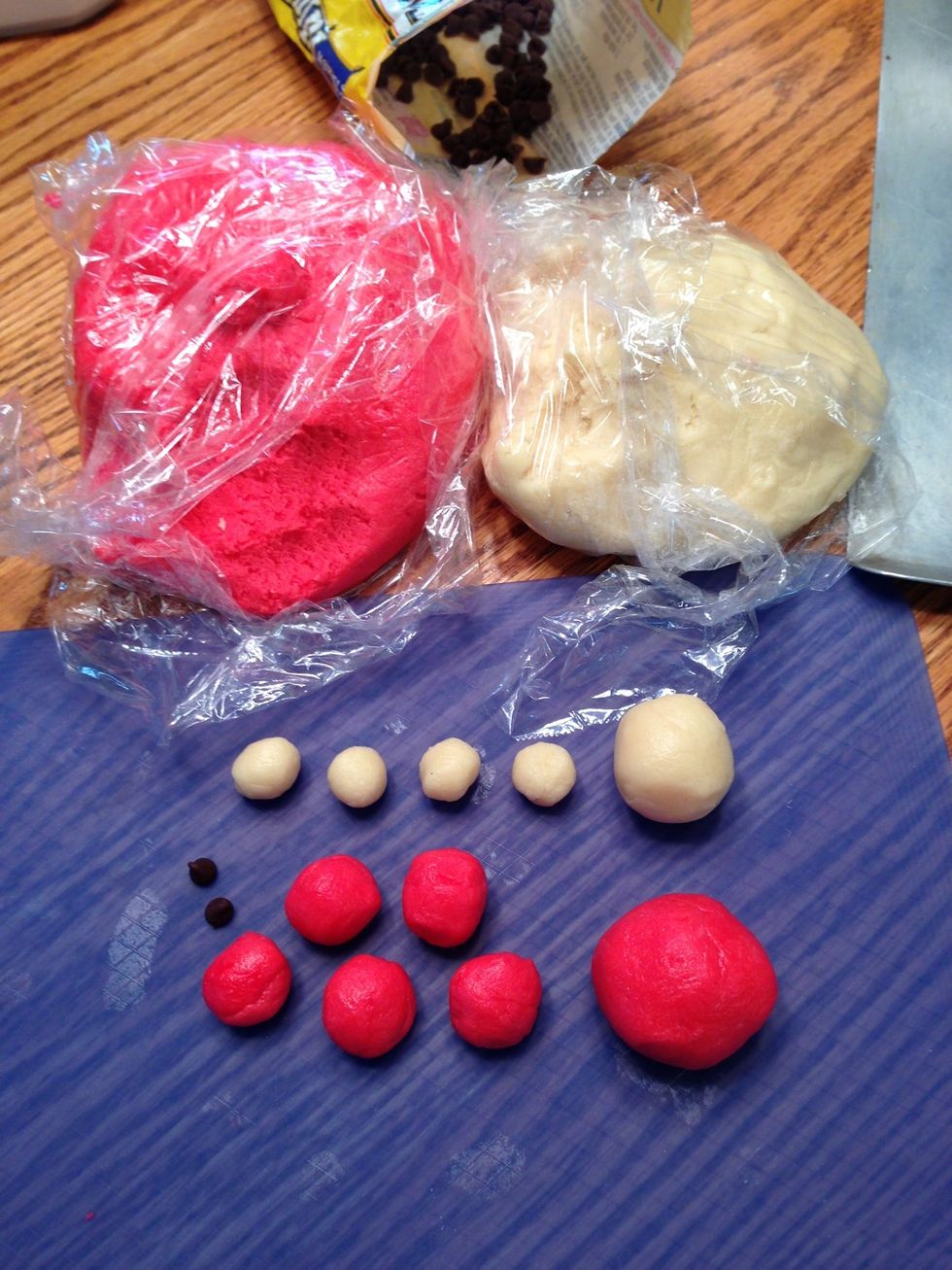 For each Santa: Using red, roll one 1" and five 1/2" balls. Using white, roll one 3/4" and four 1/4" balls.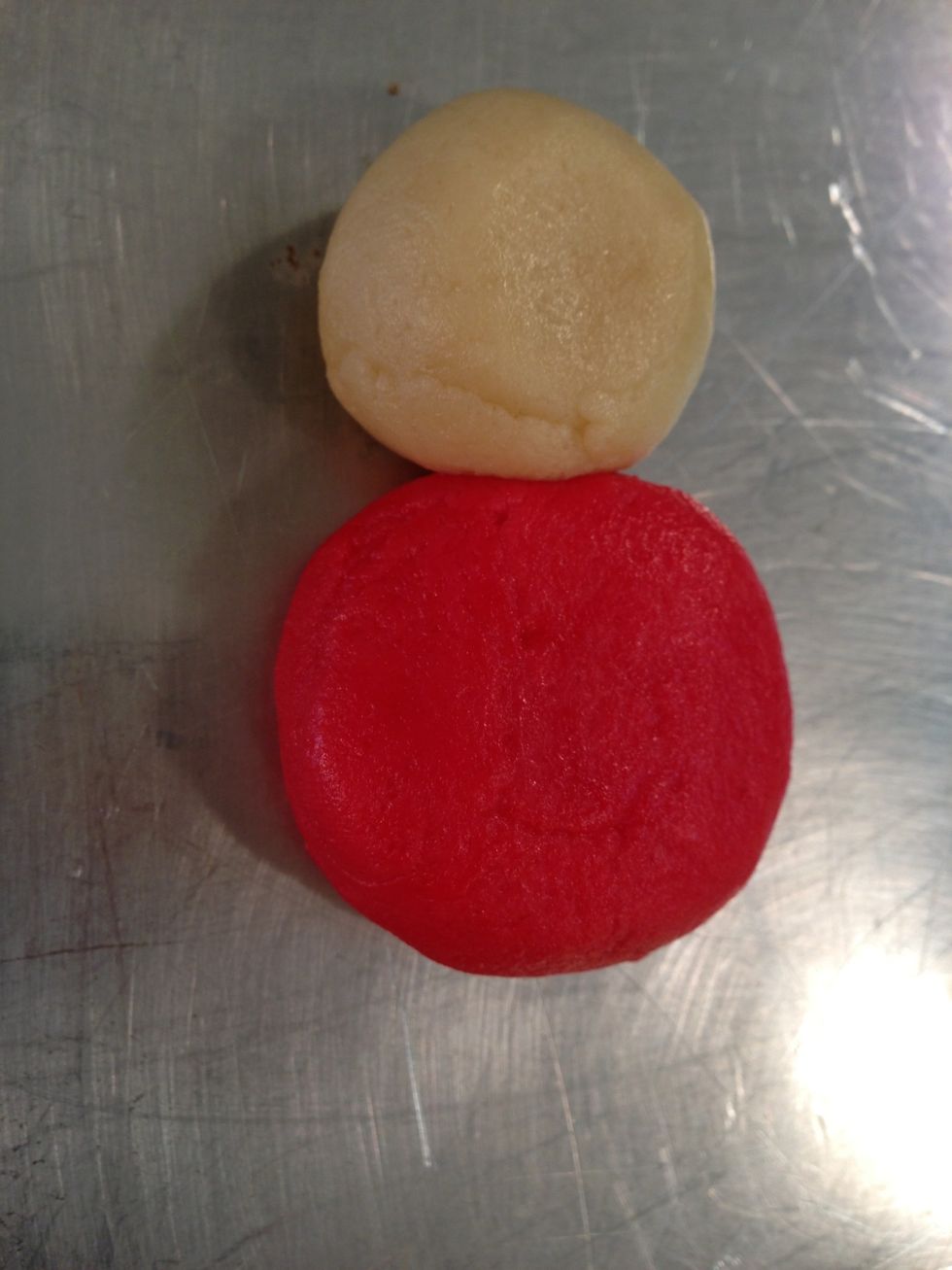 On in greased cookie sheet flatten 1" red to 1/2" for body. Attach 3/4" white ball for head: flatten to 1/2".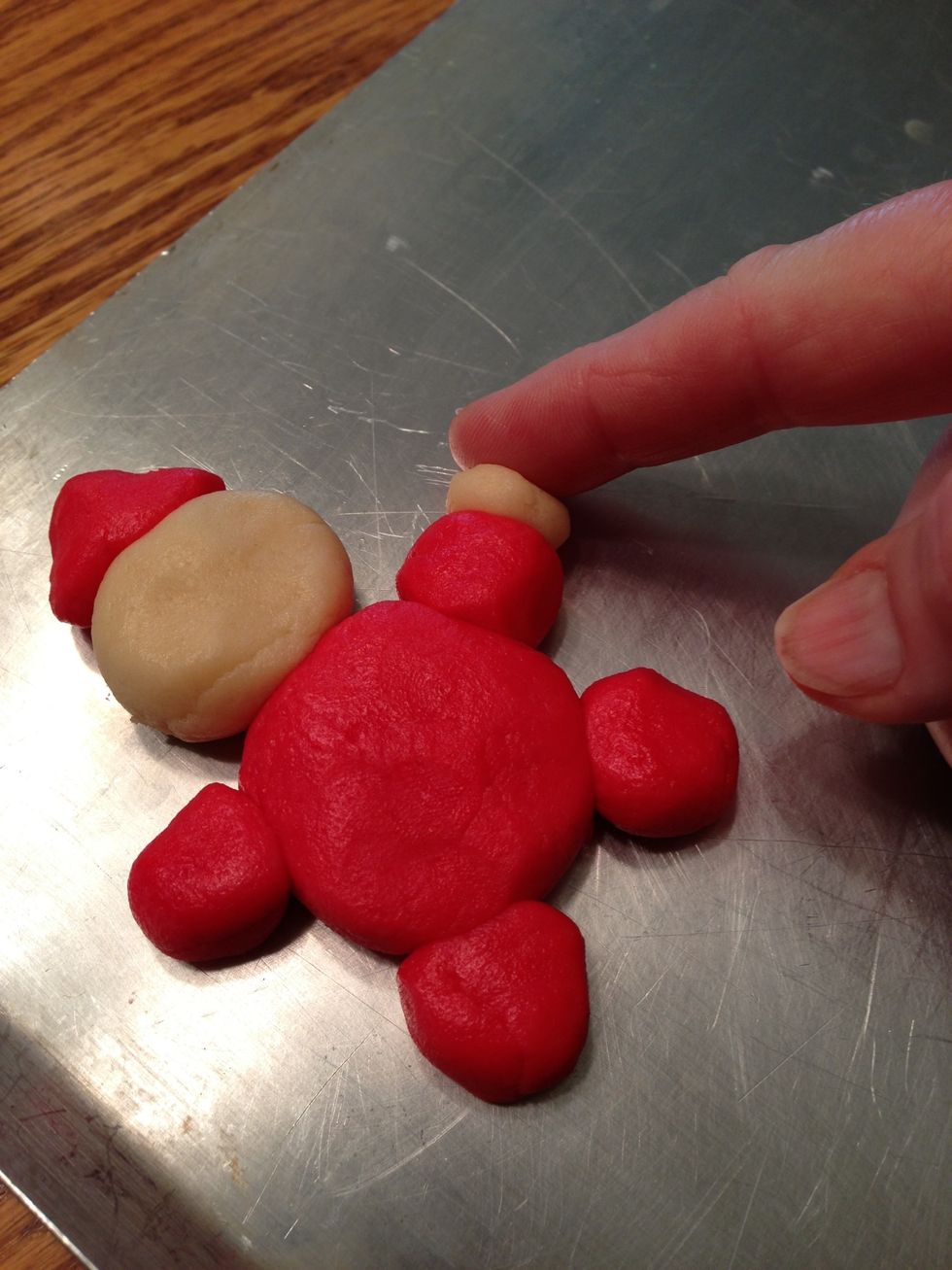 Form 1/2" balls for arms and legs and hat.
Attach white 1/4" balls to arms and legs and place chips in for eyes. Note: 3 chips can be added as buttons down front of suit. Some years I do those... Some years I forget, like this year!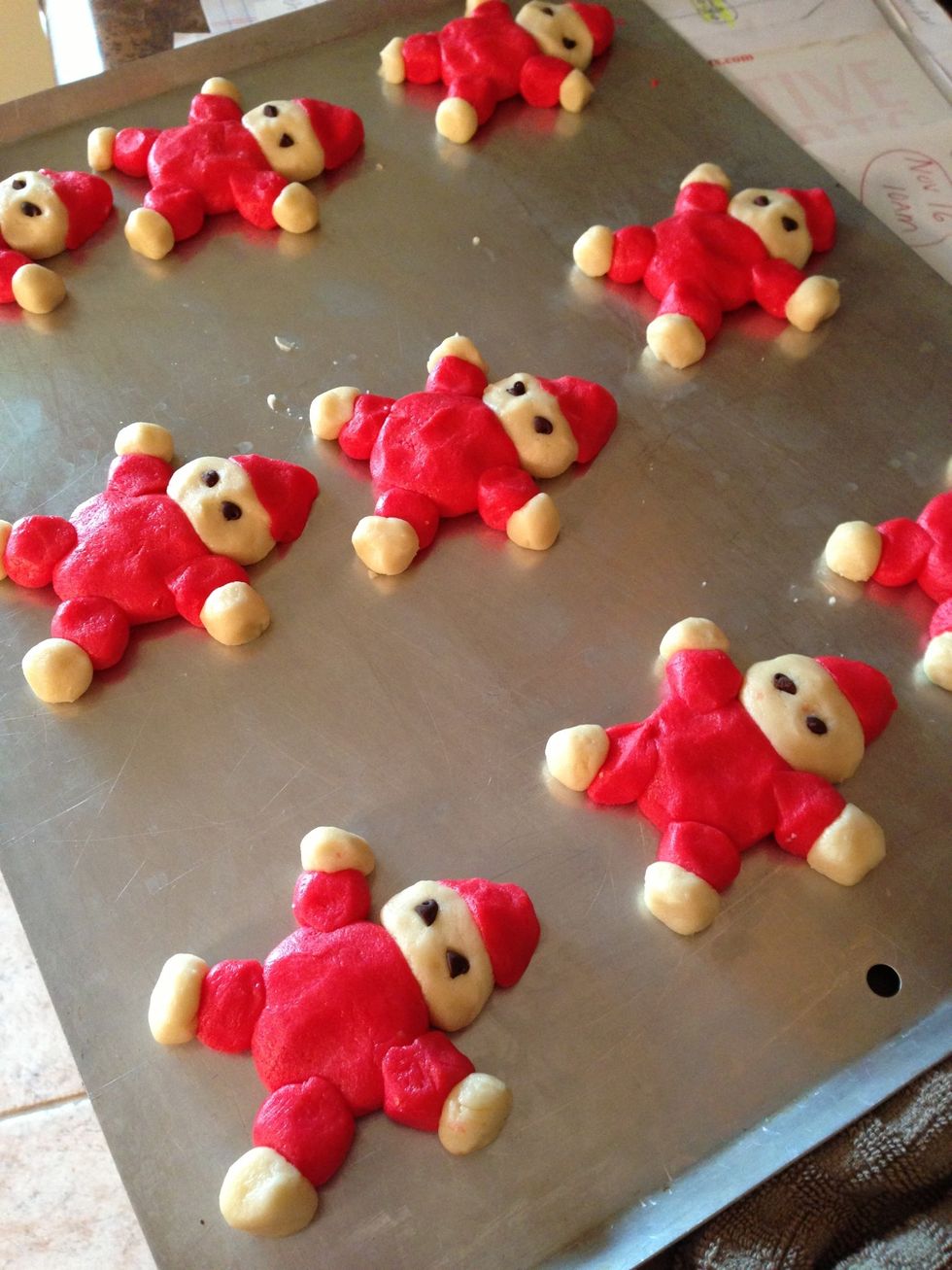 Bake 325° for 12-15 minutes till edges are lightly browned. Cool 2 minutes on sheet.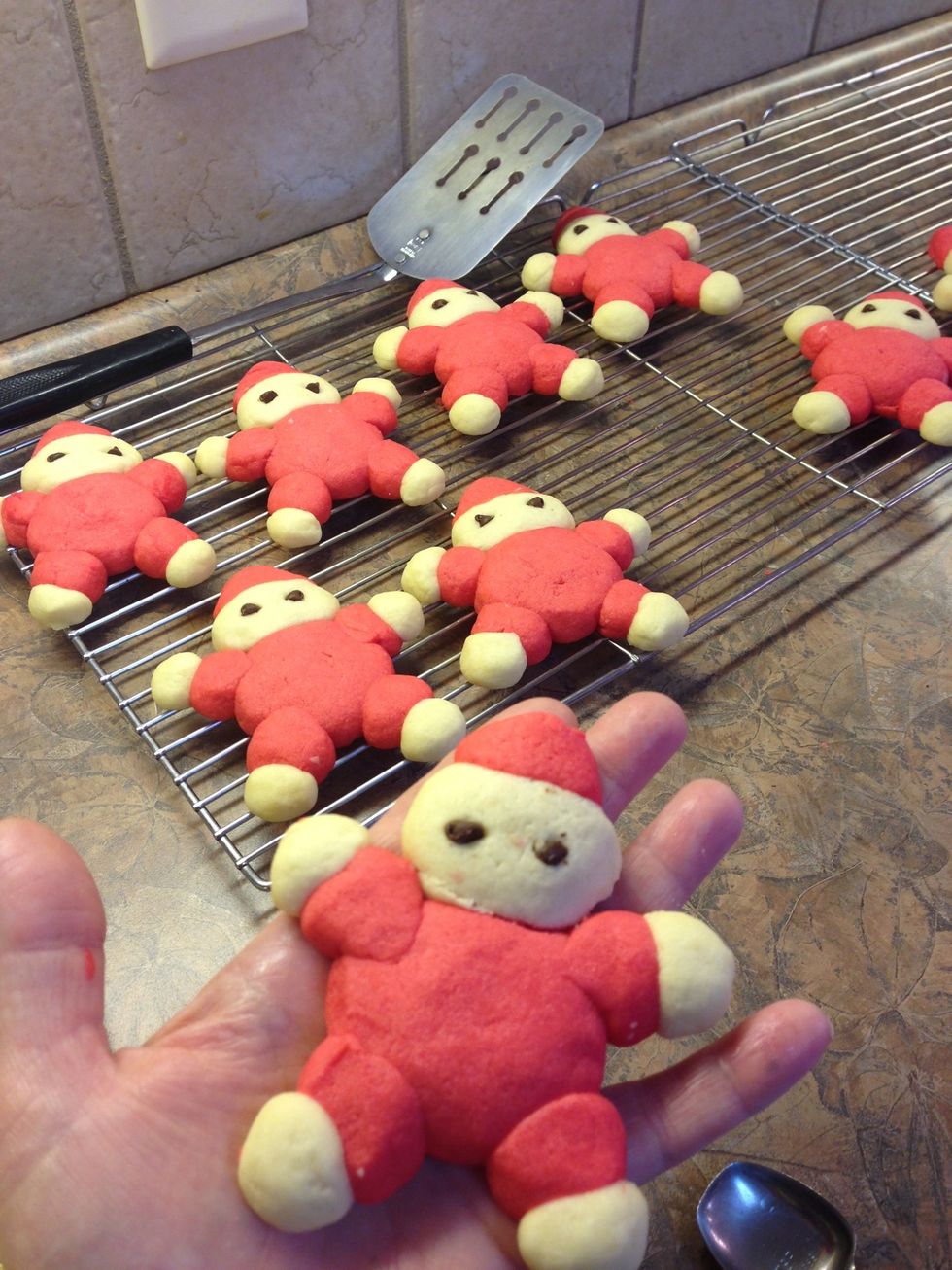 Carefully remove to rack with thin spatula. Batch makes approx 12 cookies.
SNOW FROSTING... Beat 1/2 C shortening & 1/2 tsp vanilla 30 sec. Gradually beat in 1-1/3 C powdered sugar. Add 1 T milk. Beat in 1 more C powdered sugar & 3-4 tsp milk to piping consistency.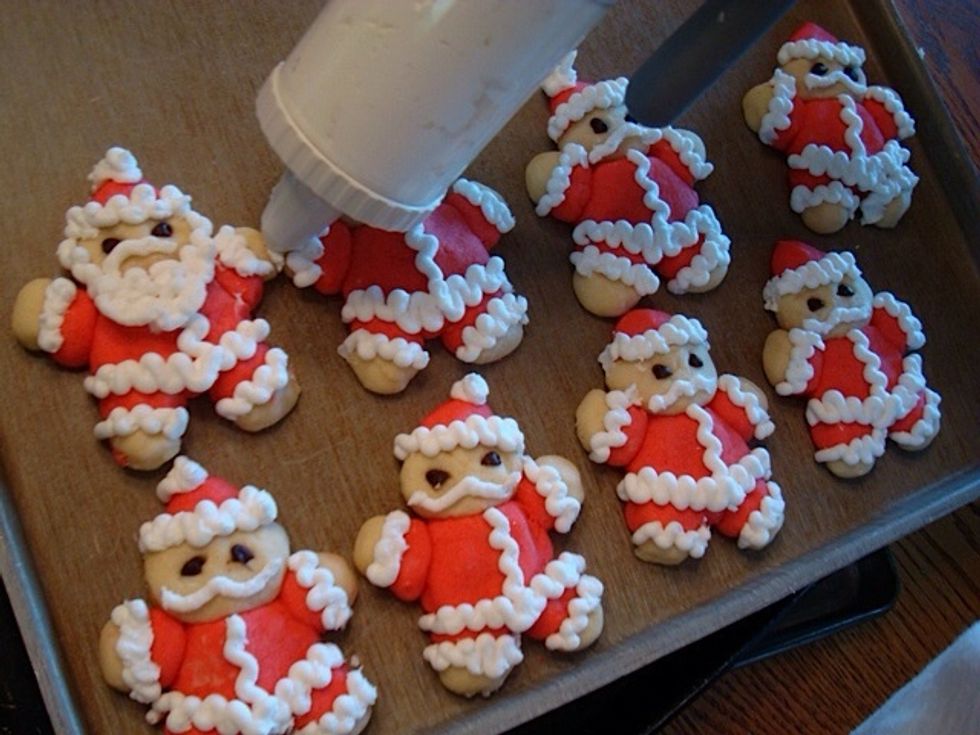 Use plain tip to pipe hat, cuffs, down jacket front & bottom. Use star tip to pipe beard and hat Pom Pom.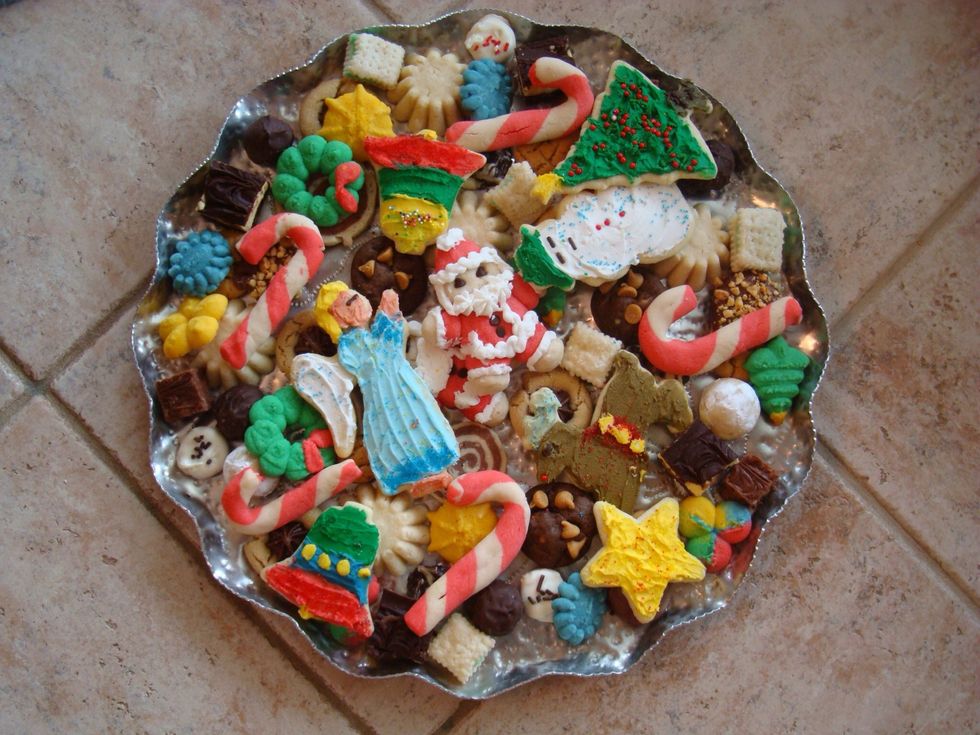 Very cute in the middle of your cookie platter.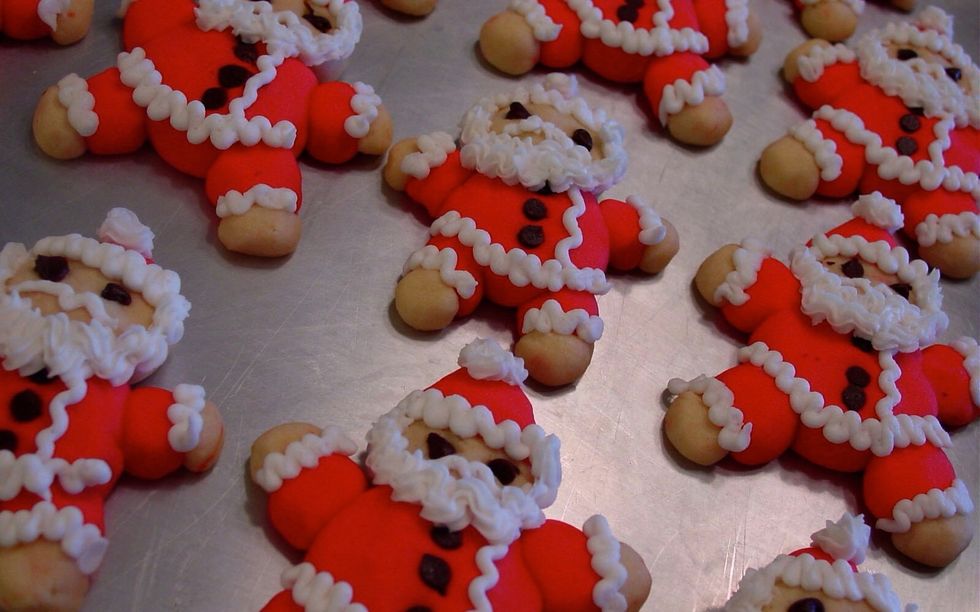 Tasty too!
1.0c Margarine or butter
1/2c Sugar
1.0Tbsp Milk
1.0tsp Vanilla
1/4c Flour
Red food coloring
MINI chocolate chips
SNOW FROSTING
1/2c Shortening
1/2tsp Vanilla
1/3c Powdered sugar
1.0Tbsp Milk
1.0c More of powdered sugar
4.0tsp More of milk
Rollie Brandt
I've been an artist all my life and raised my children as a stay at home mom. Happily married 40 years. I love to share what I do...