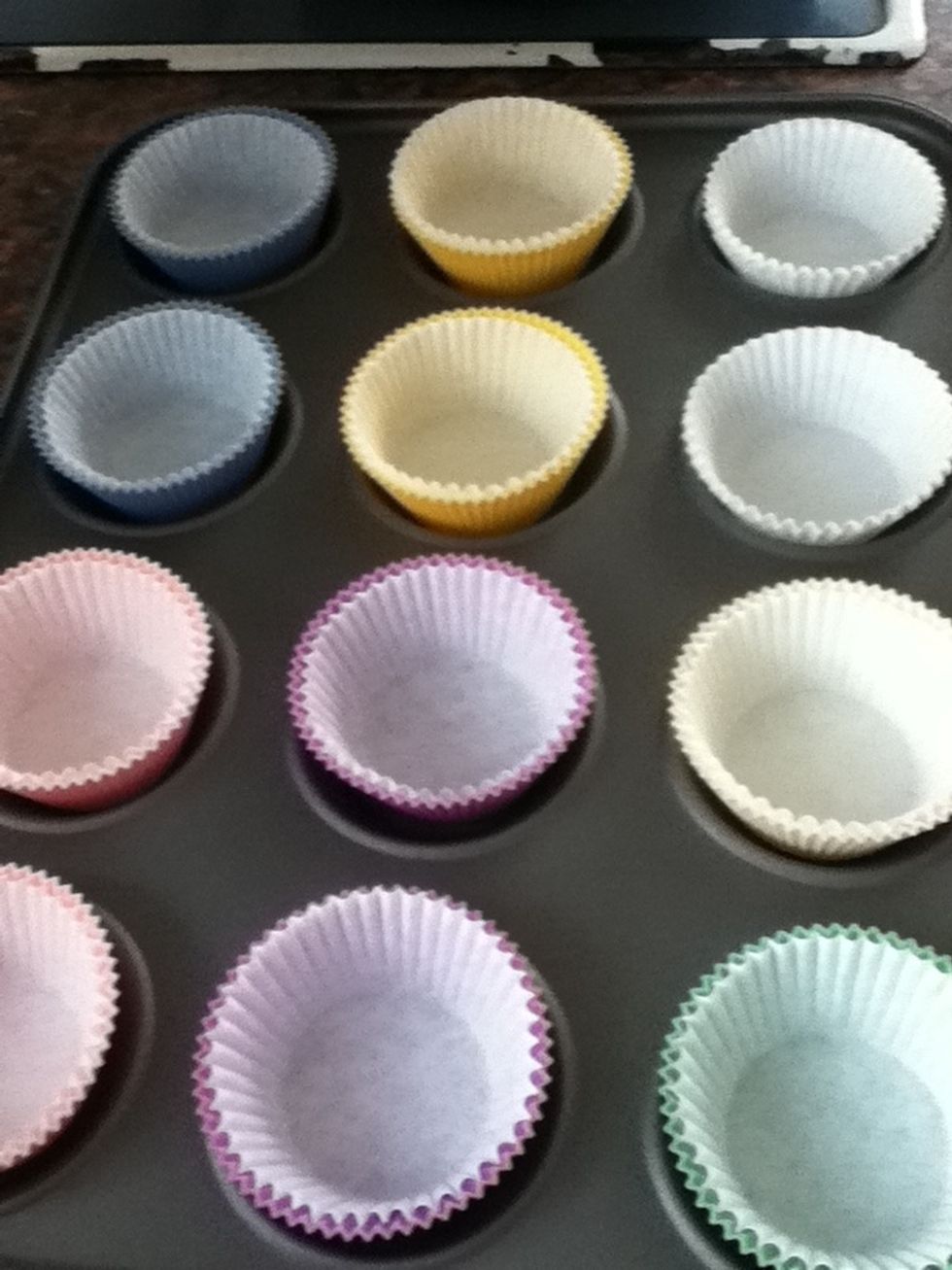 First of all, line a tray with 12 cupcake cases.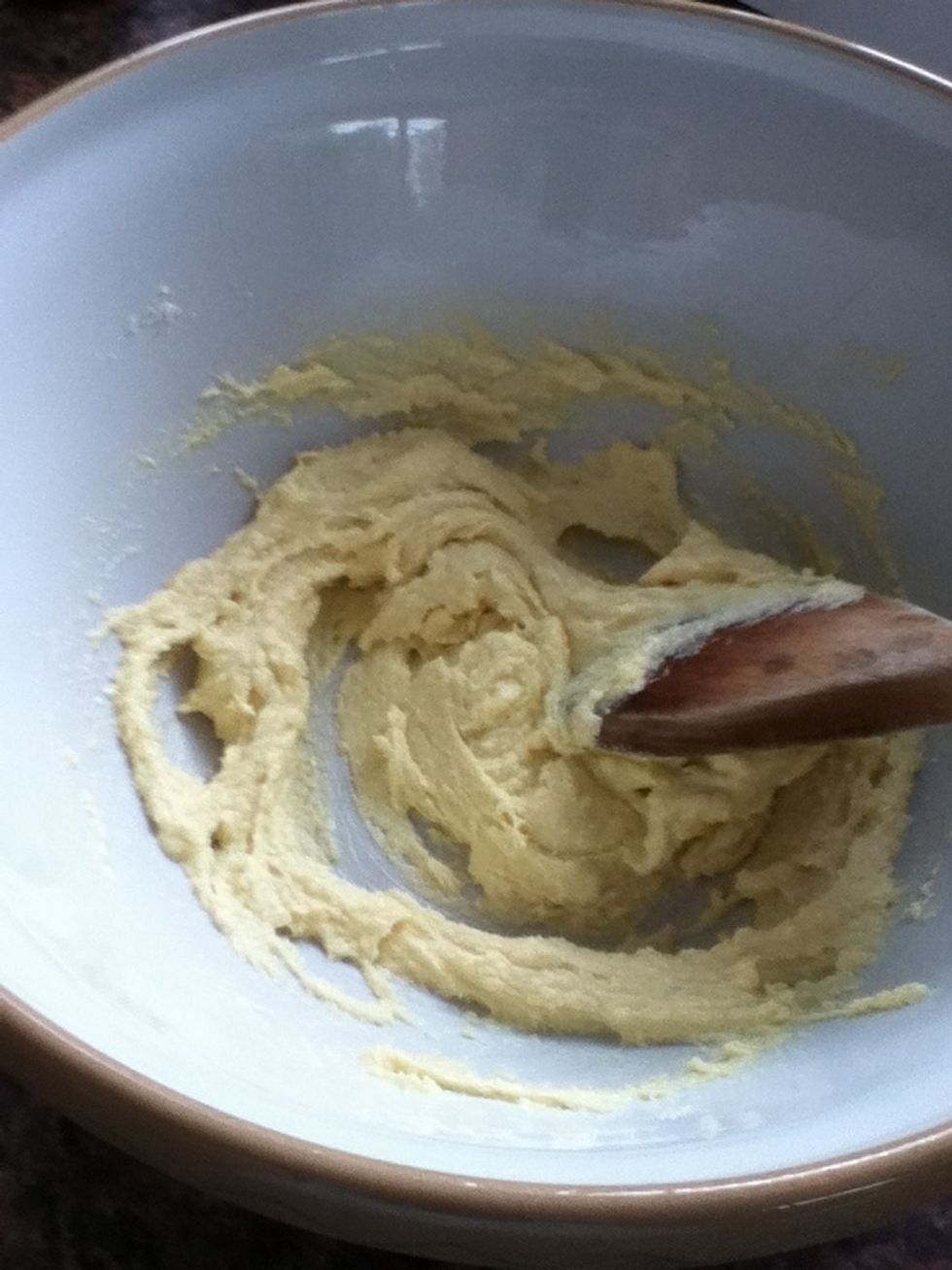 Beat the butter and sugar together until pale and creamy.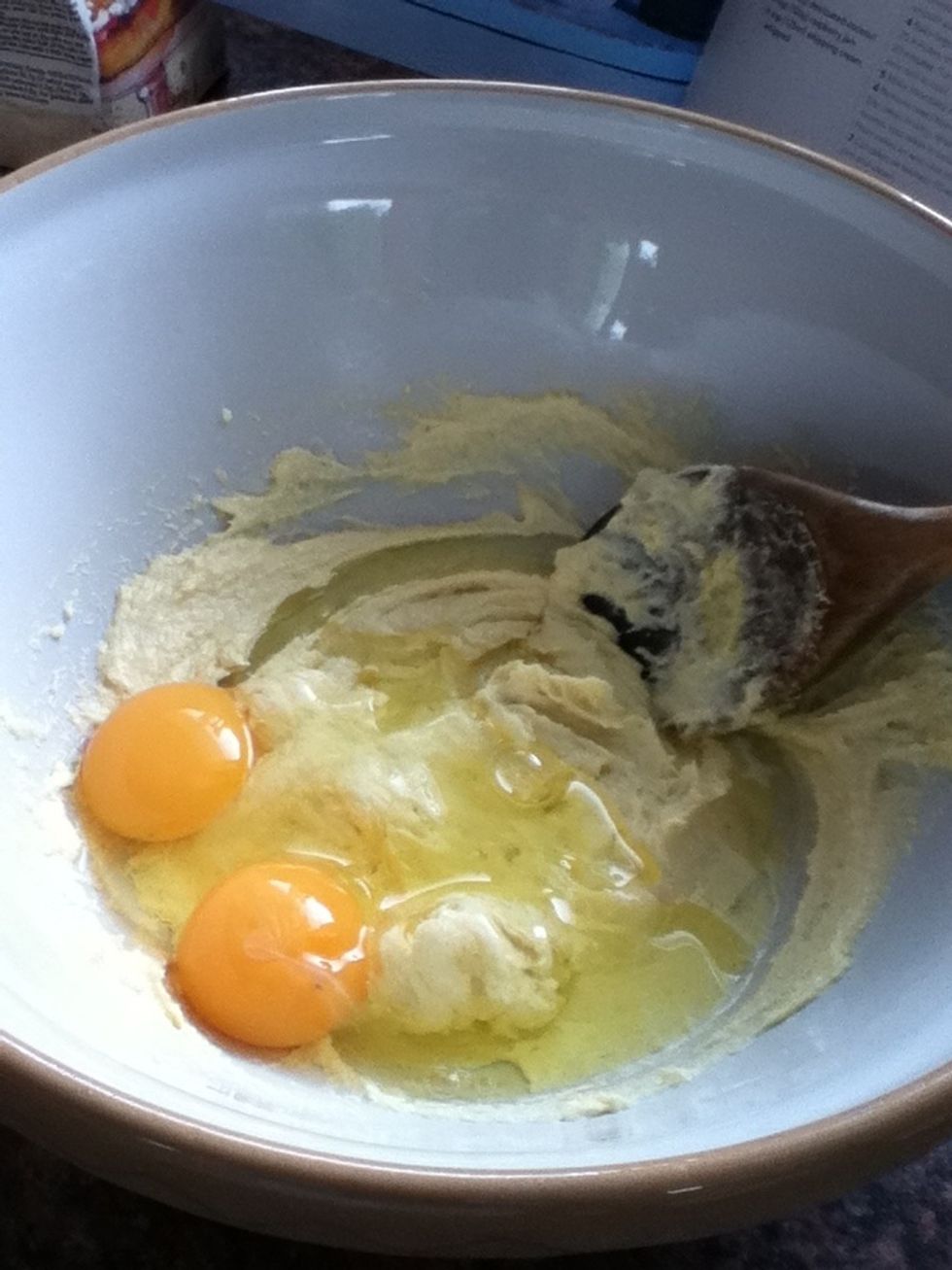 Crack the two eggs into the bowl and beat again.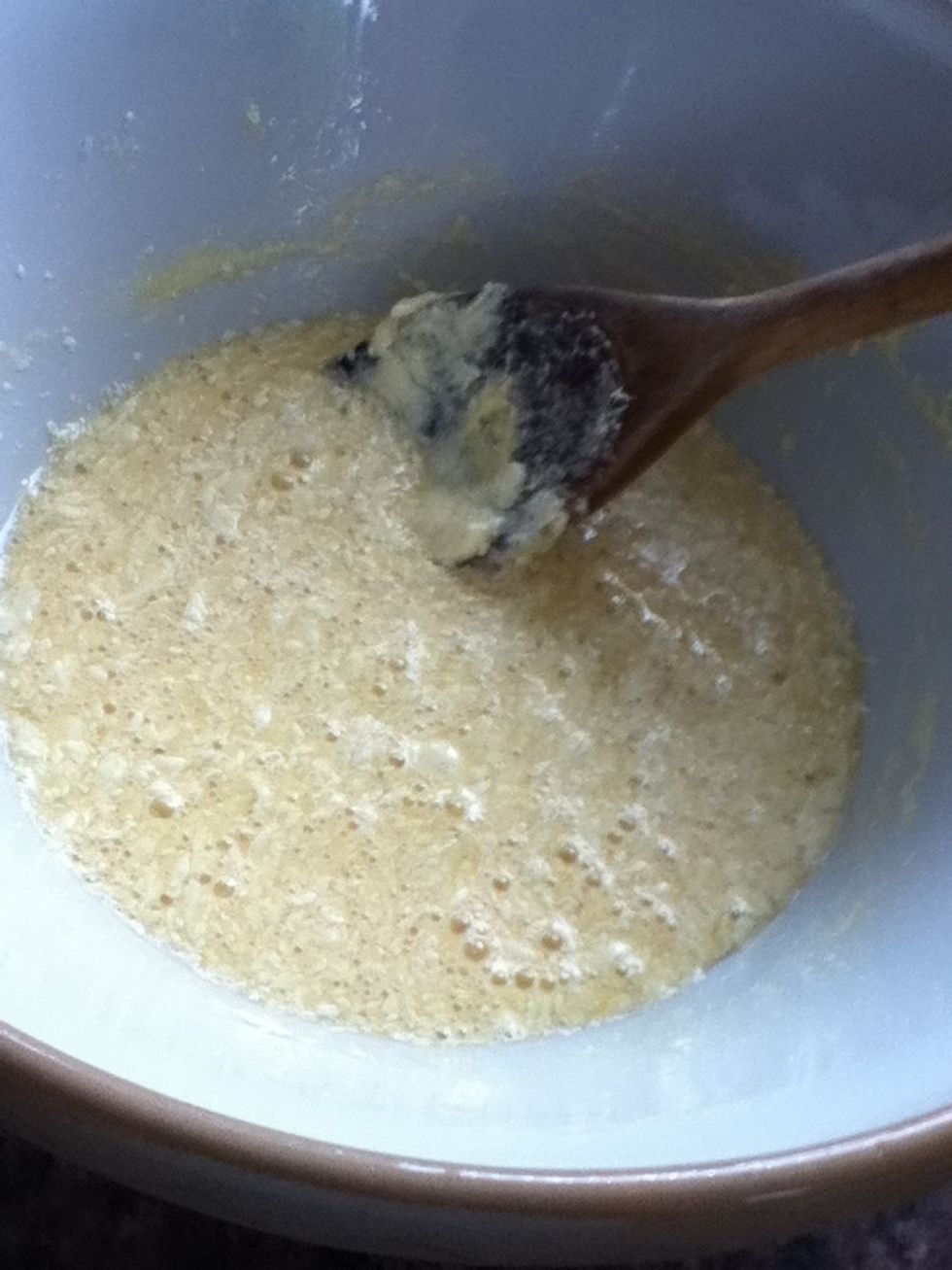 So it looks like this.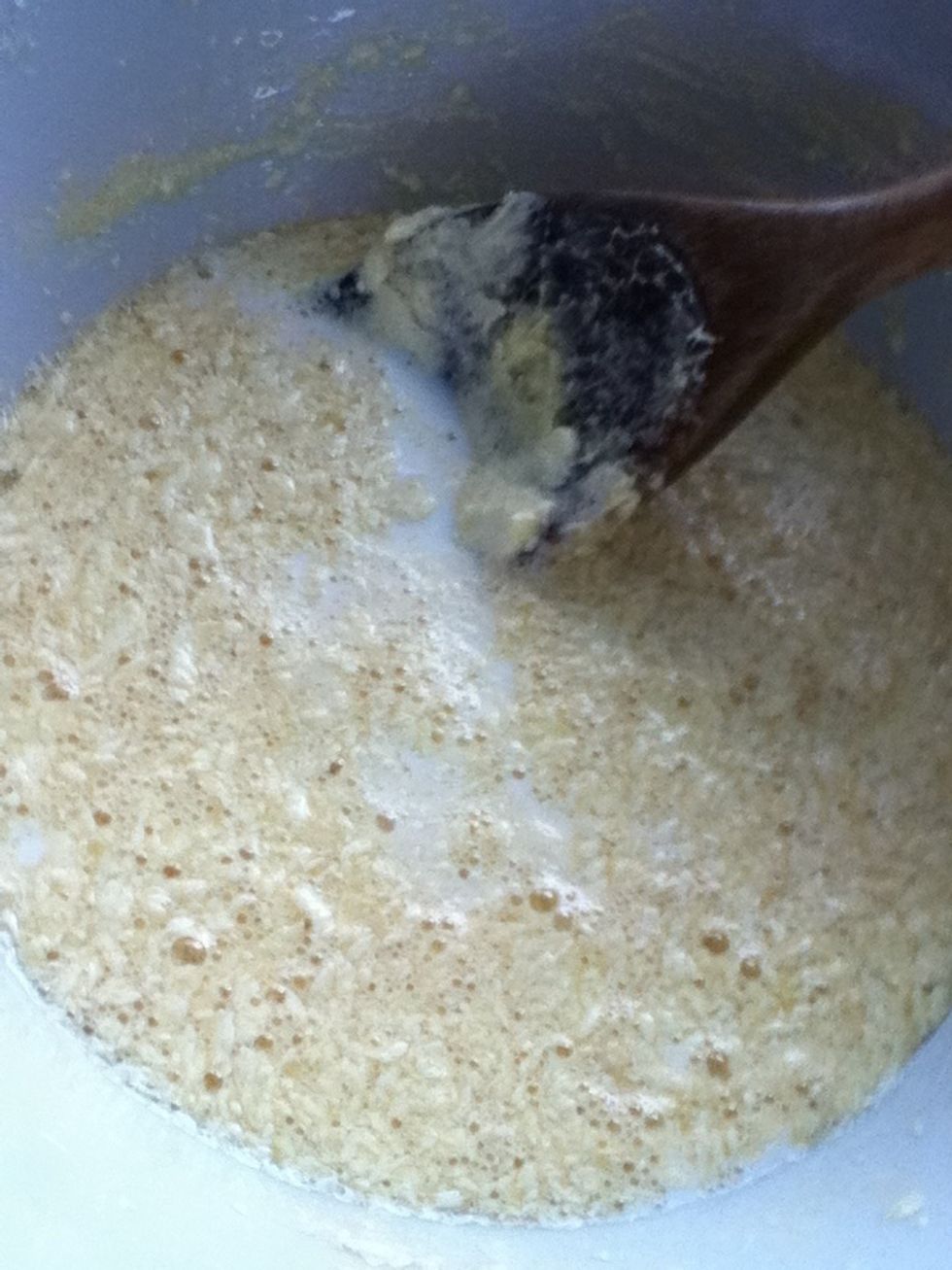 Add in two tablespoons of milk and stir in.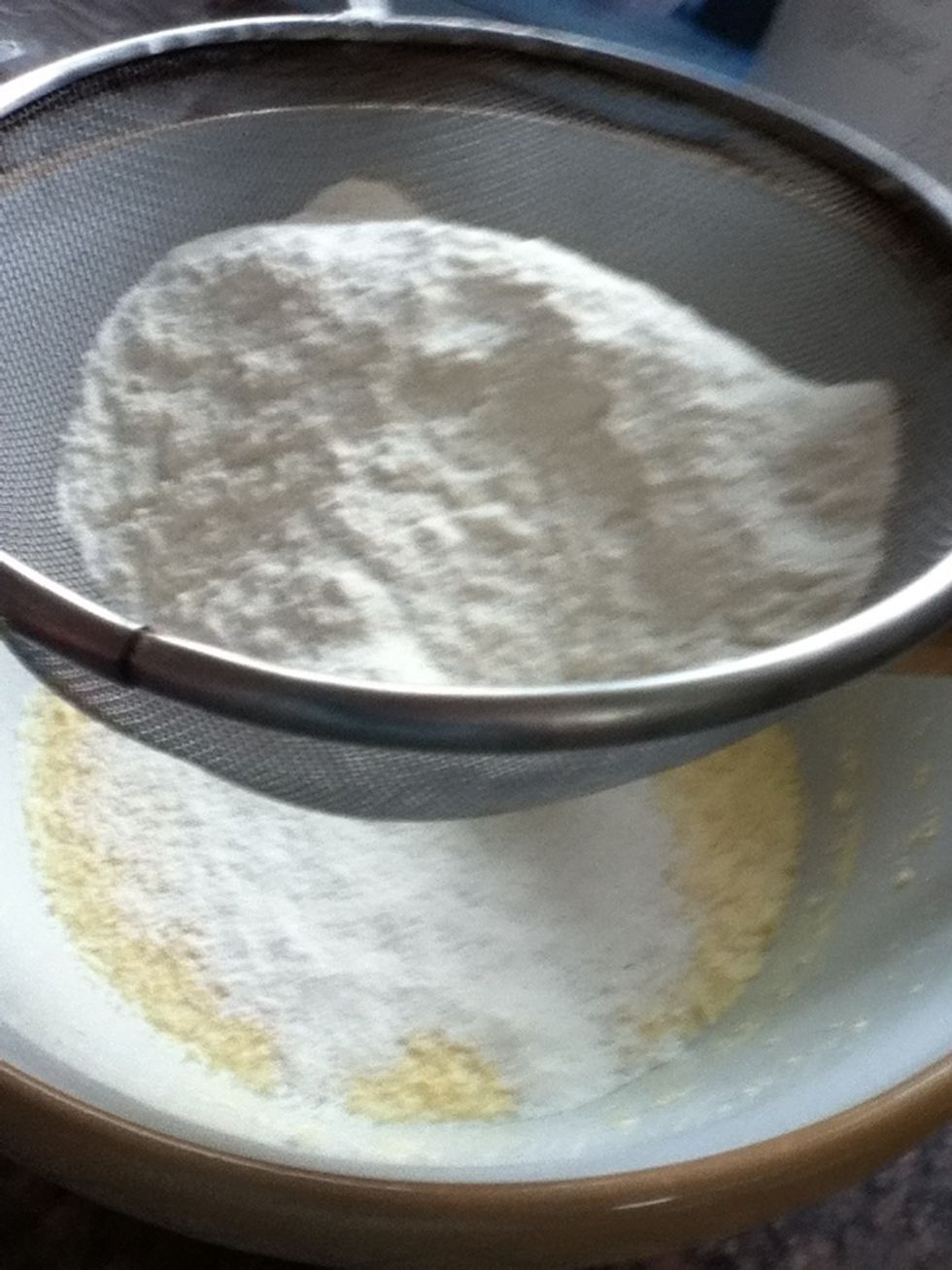 Sieve in the flour and carefully stir, so you don't beat all the air out of the flour.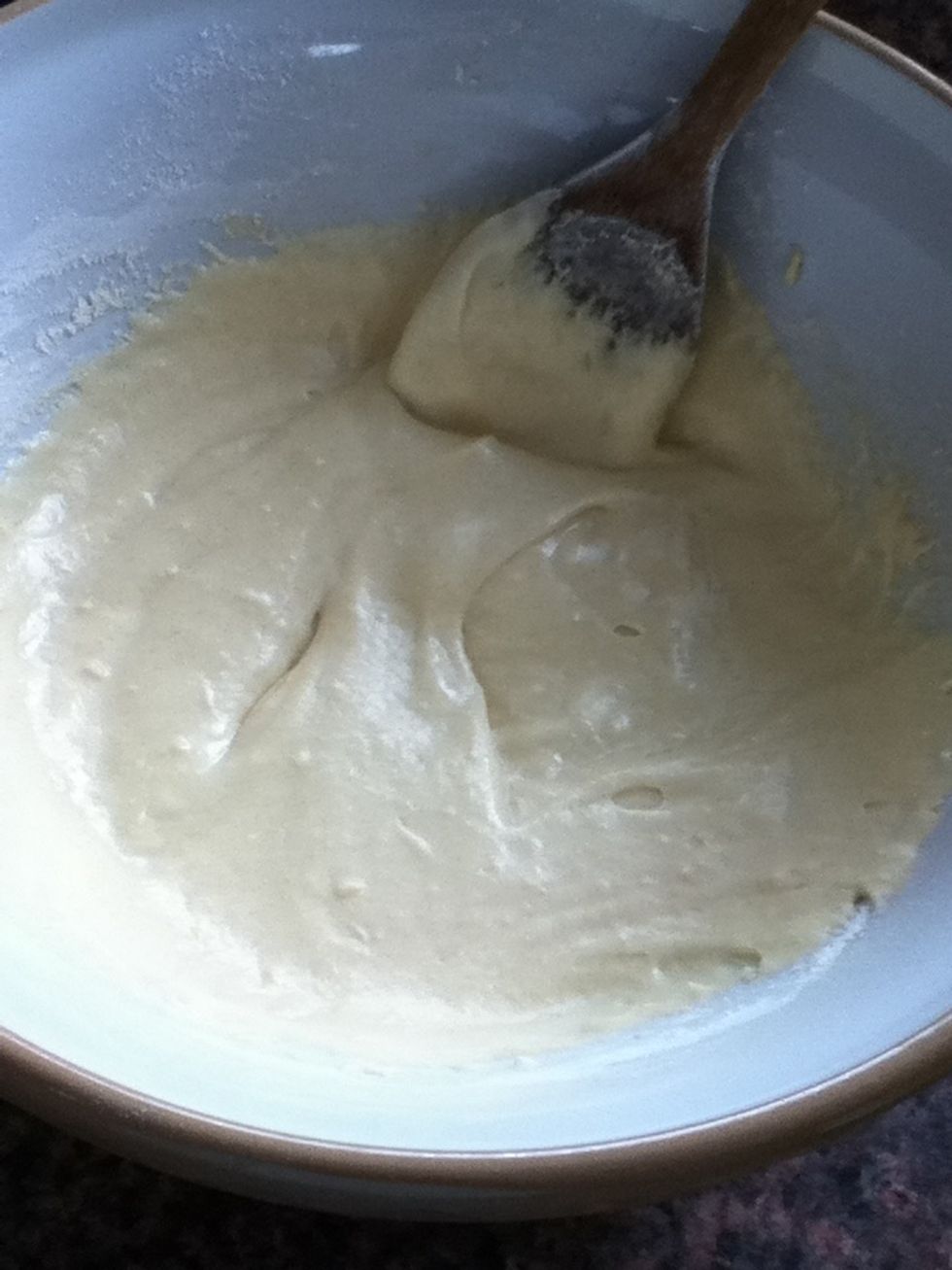 So it looks like this.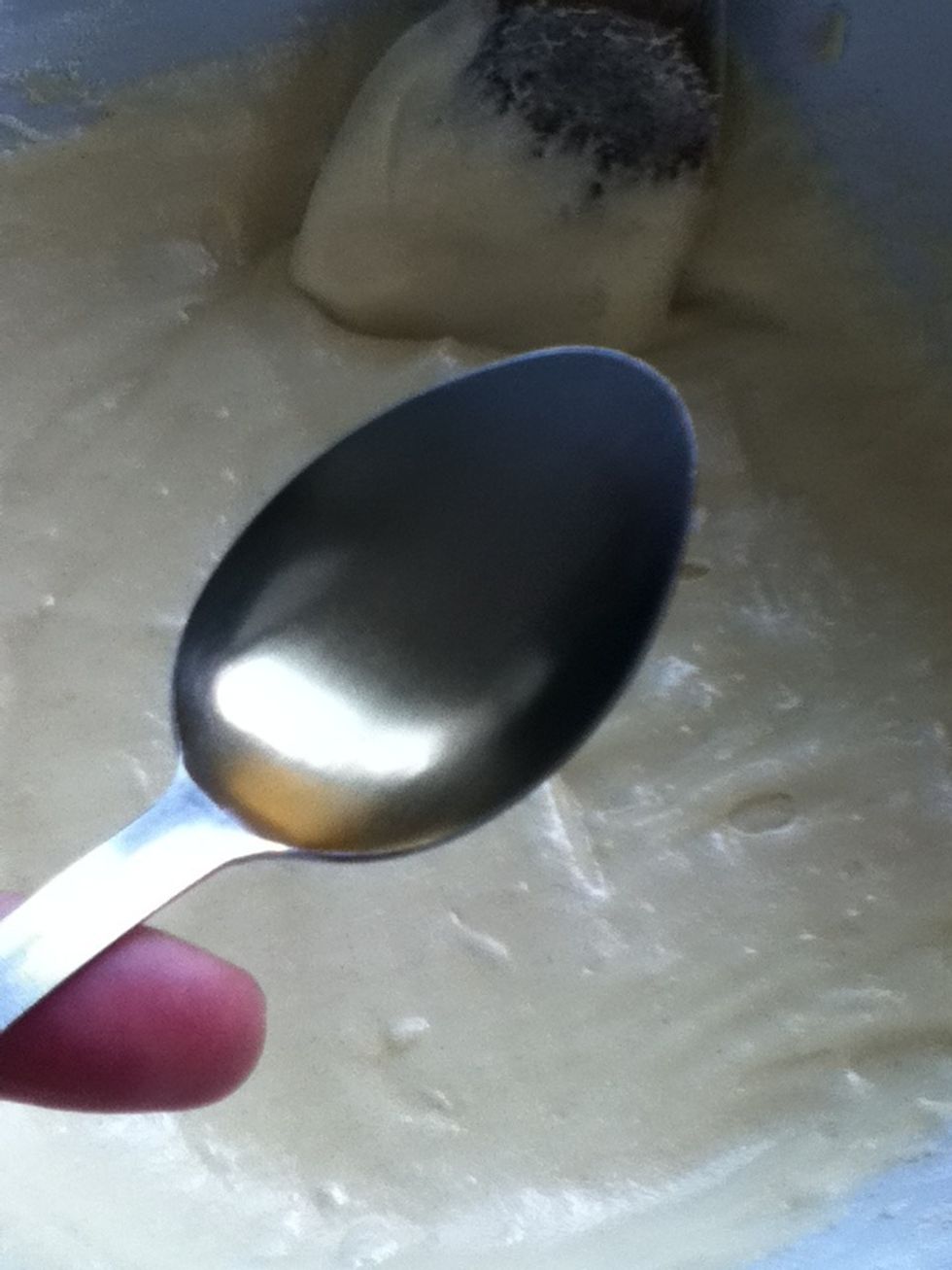 Add in a teaspoon or a teaspoon and a half of vanilla extract.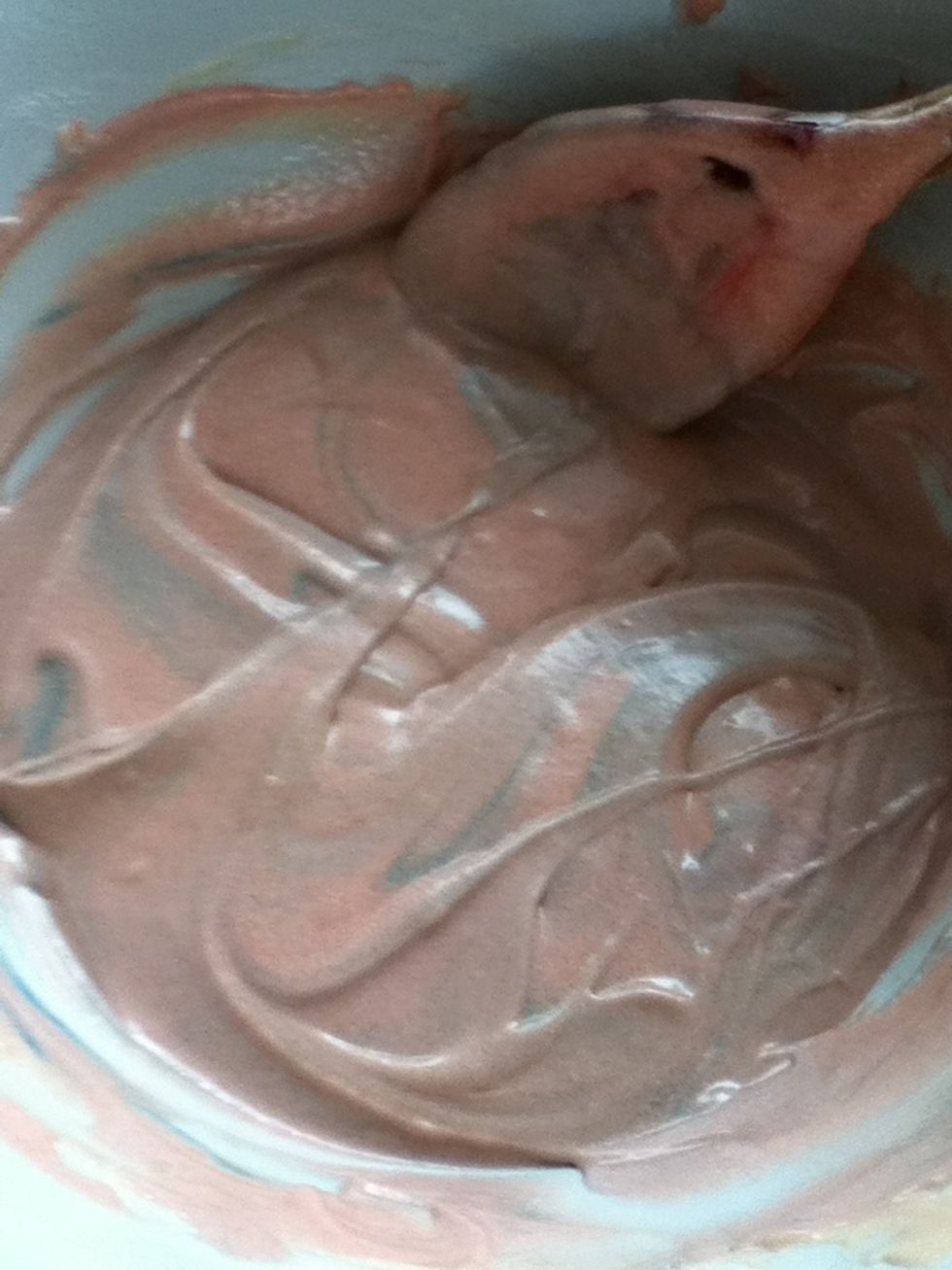 And add in any food colourings if you want. I added red and blue food colouring, but didn't stir it in completely, so I was left with a slightly marbled effect.
Put the mixture into the cases.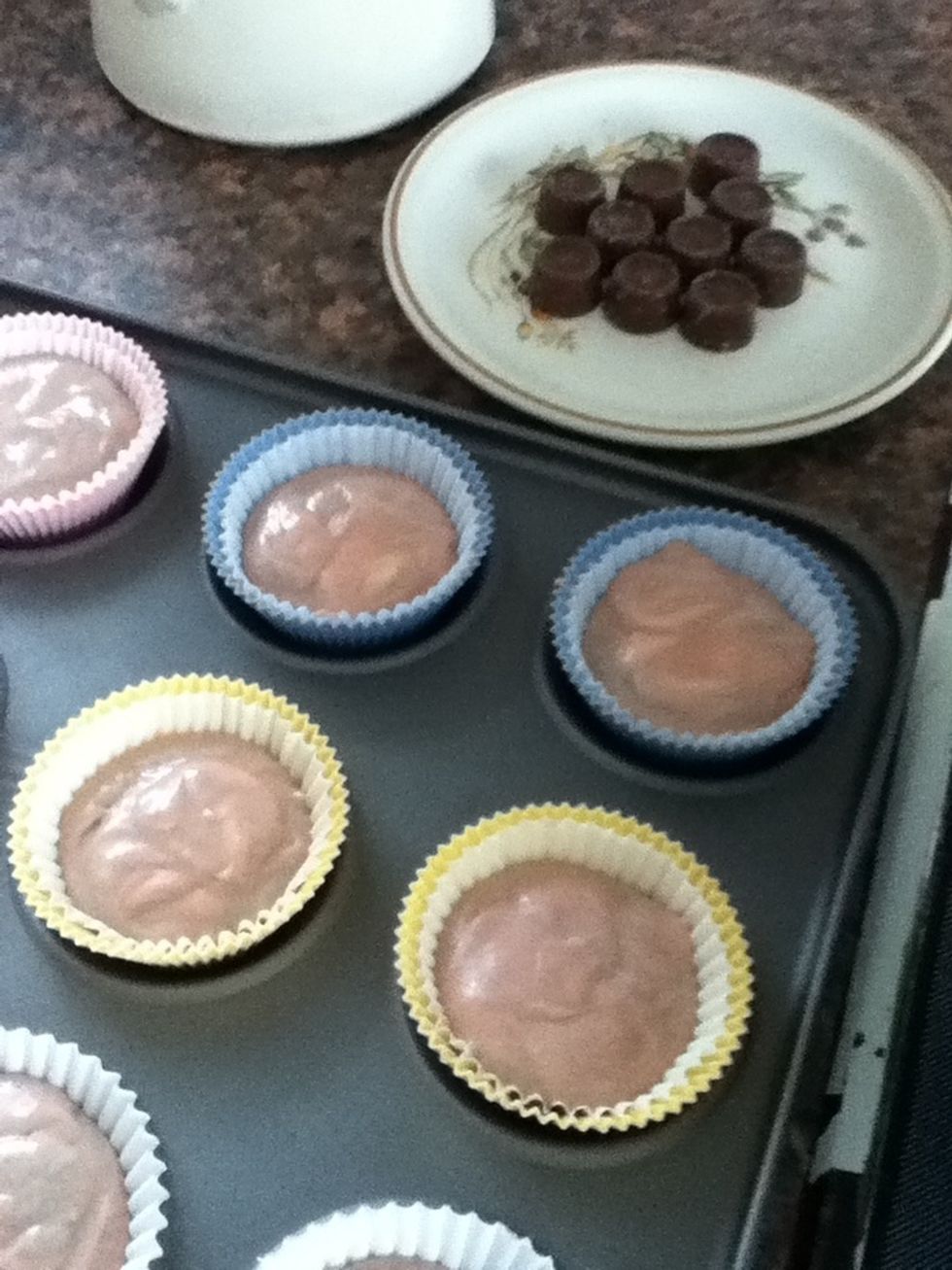 Now for the rolos! Get a pack or two of rolos or another small edible item of your choice (glace cherries, chunks of a chocolate bar, smarties, skittles, anything you want!).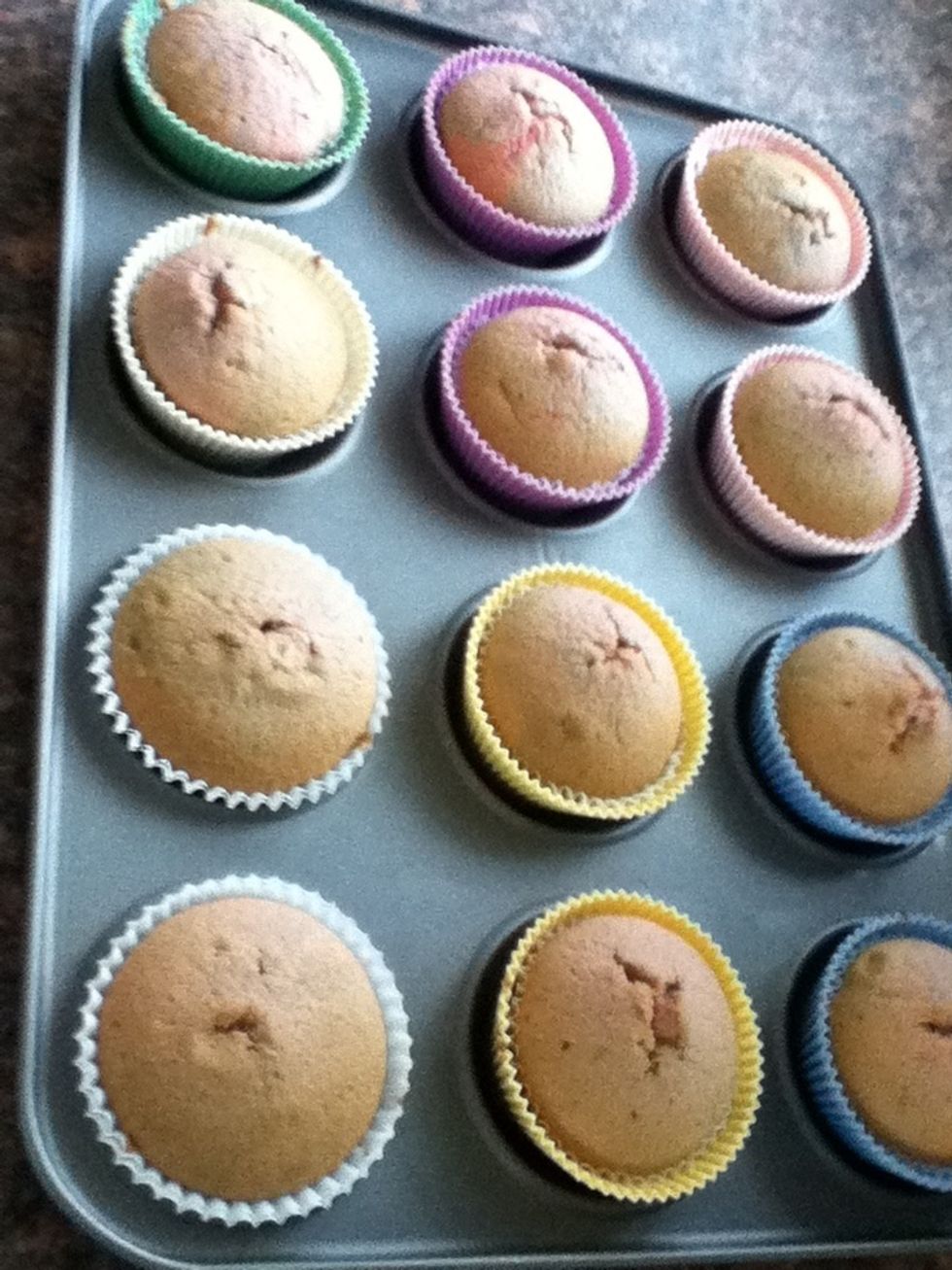 Put in the oven at 180 degrees celsius (160 fan assisted ovens) and cook for 20-25 minutes. Then take them out and leave them to cool for 10 minutes.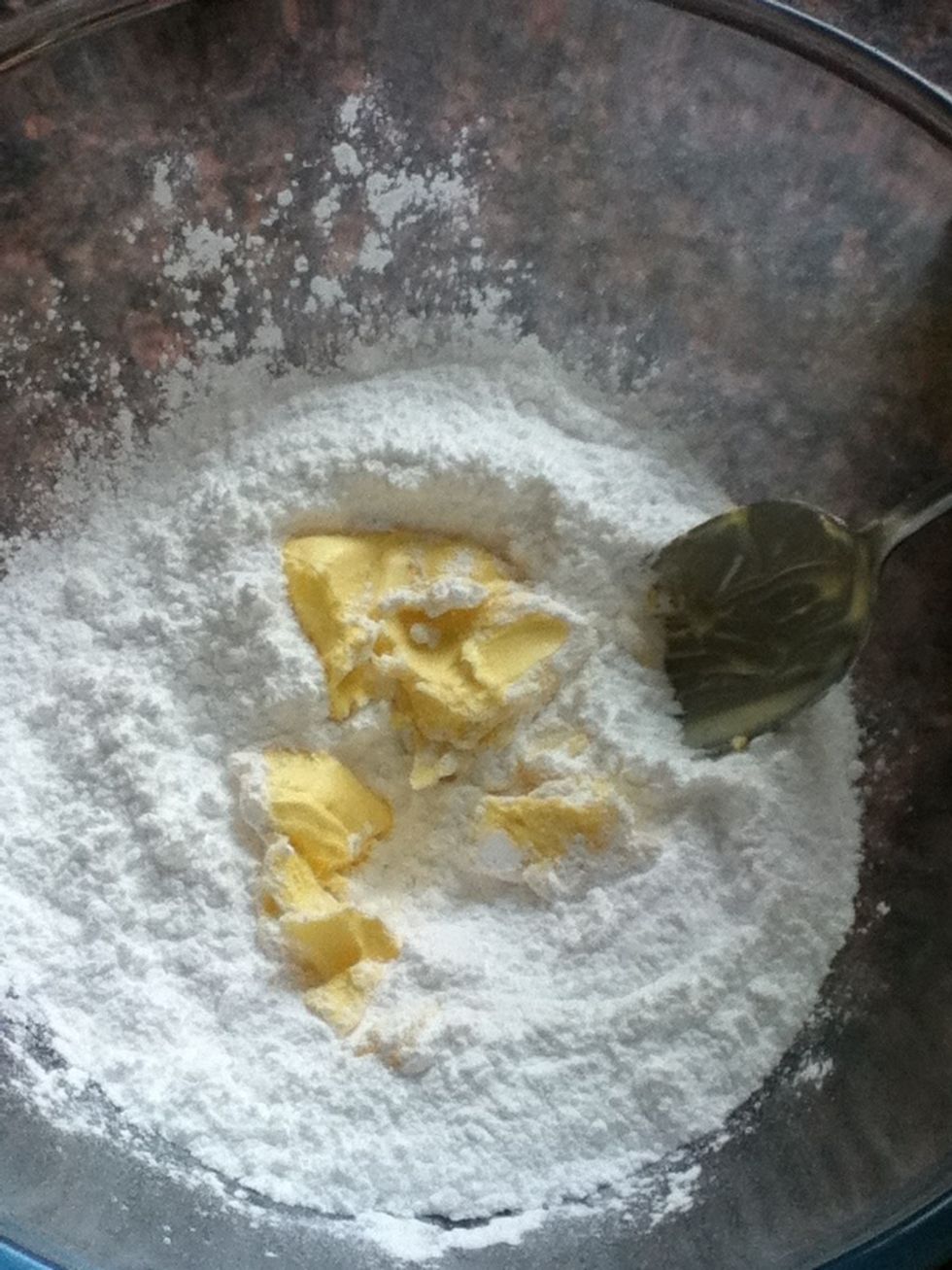 Mix some icing sugar, around one and a half tablespoons of butter and a teaspoon of water to make icing, then add a teaspoon of cocoa powder and stir.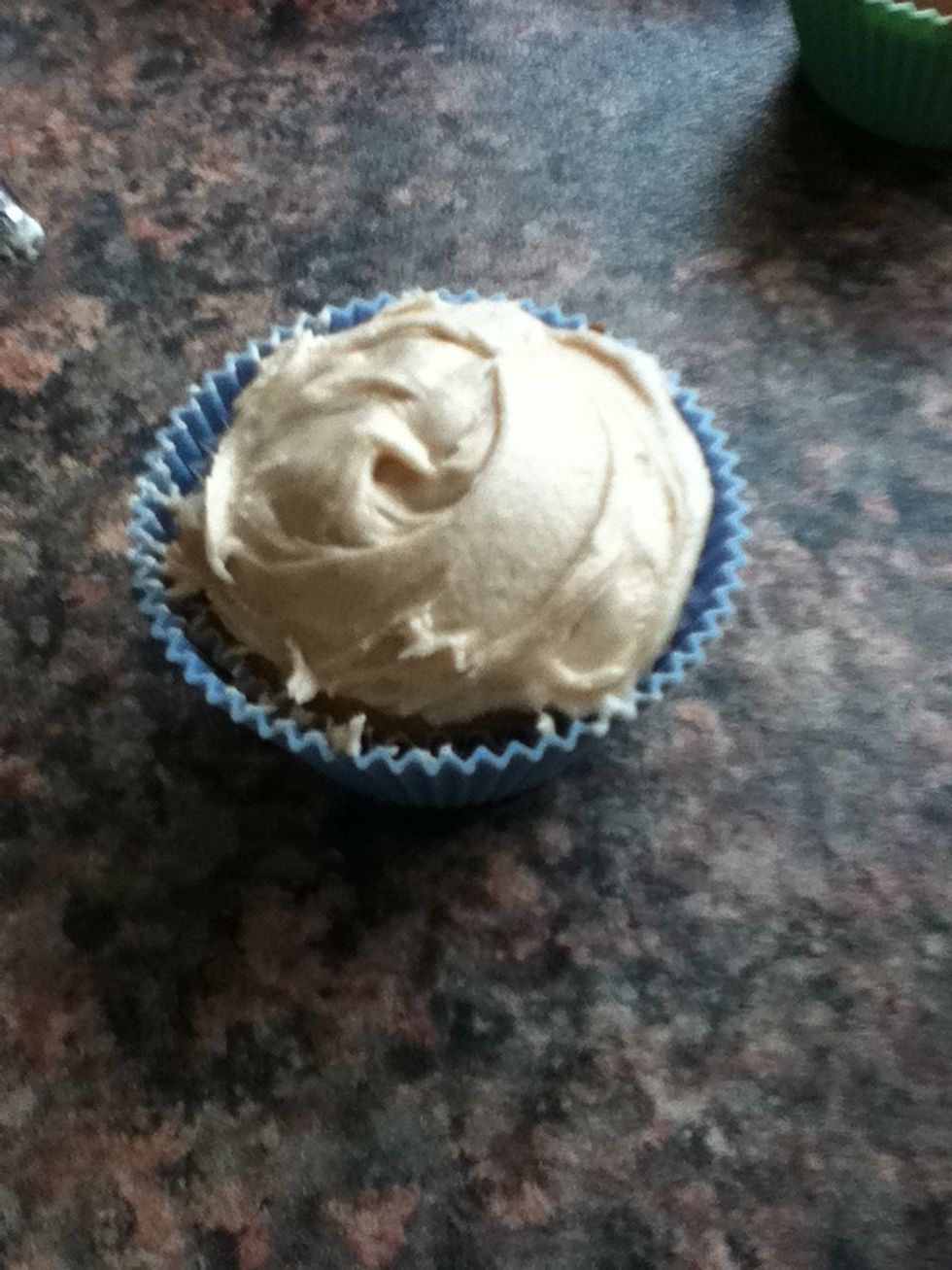 Ice each of the cupcakes with around half a teaspoon of icing.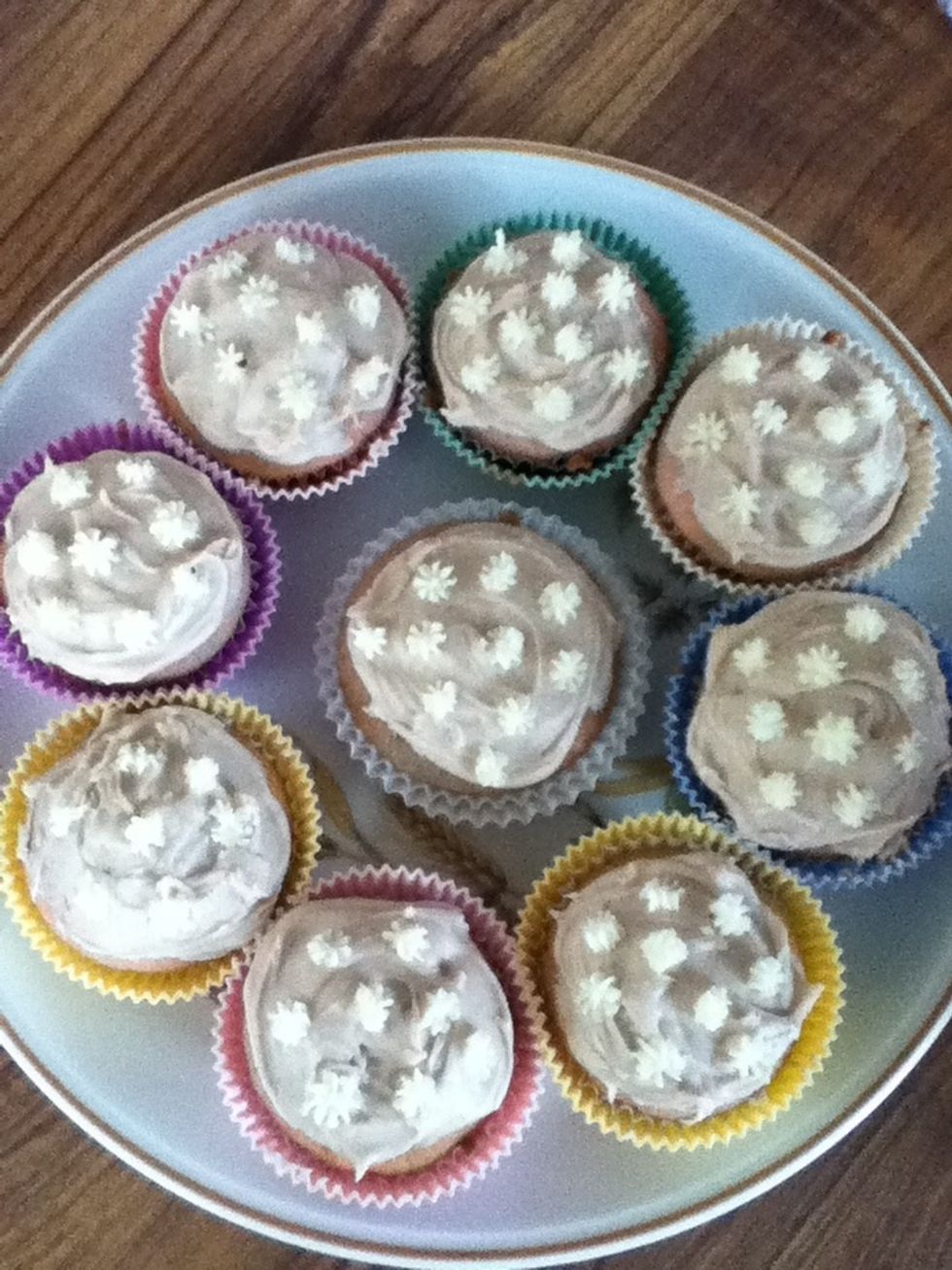 The final cupcakes!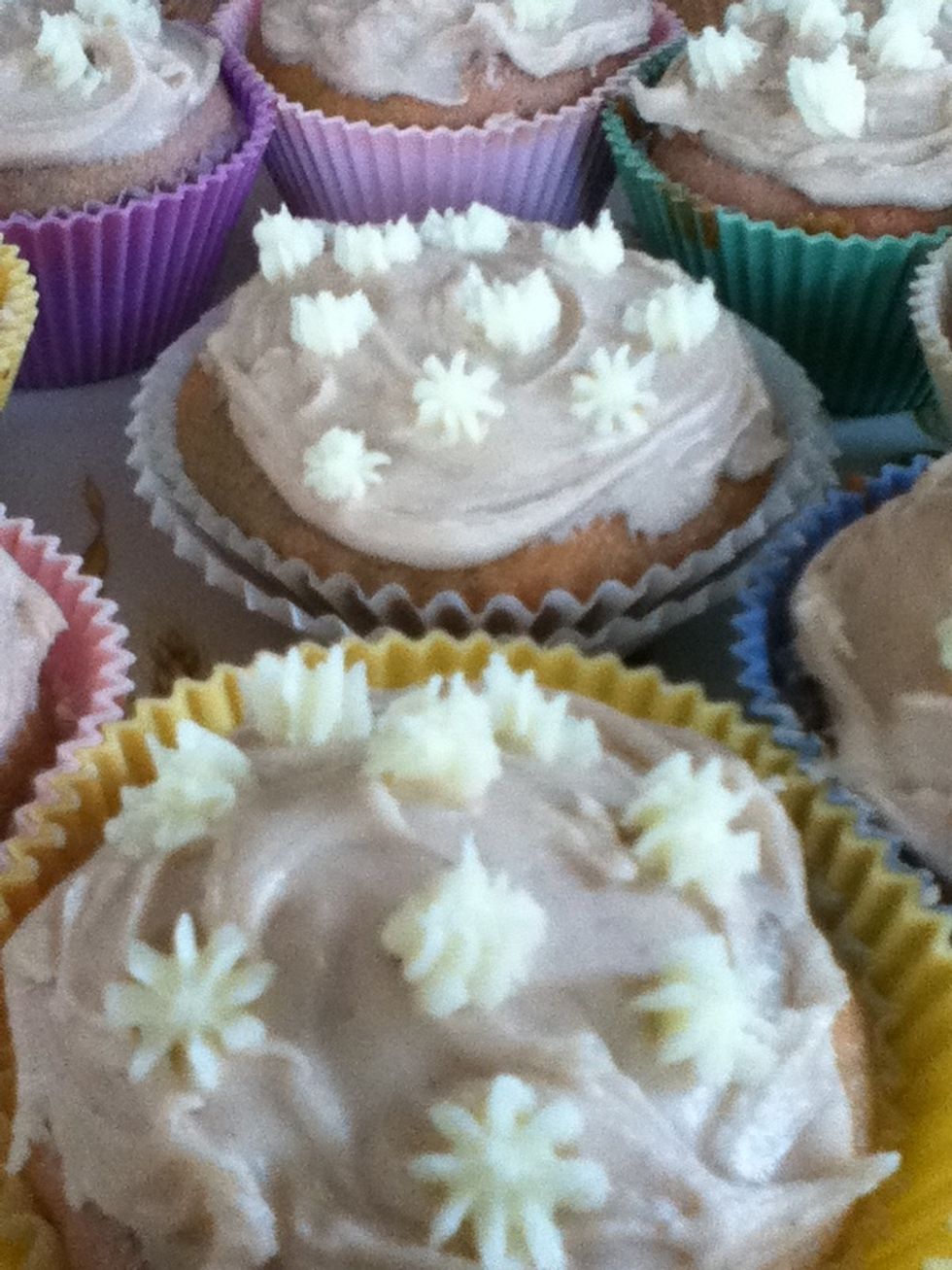 Yum ;)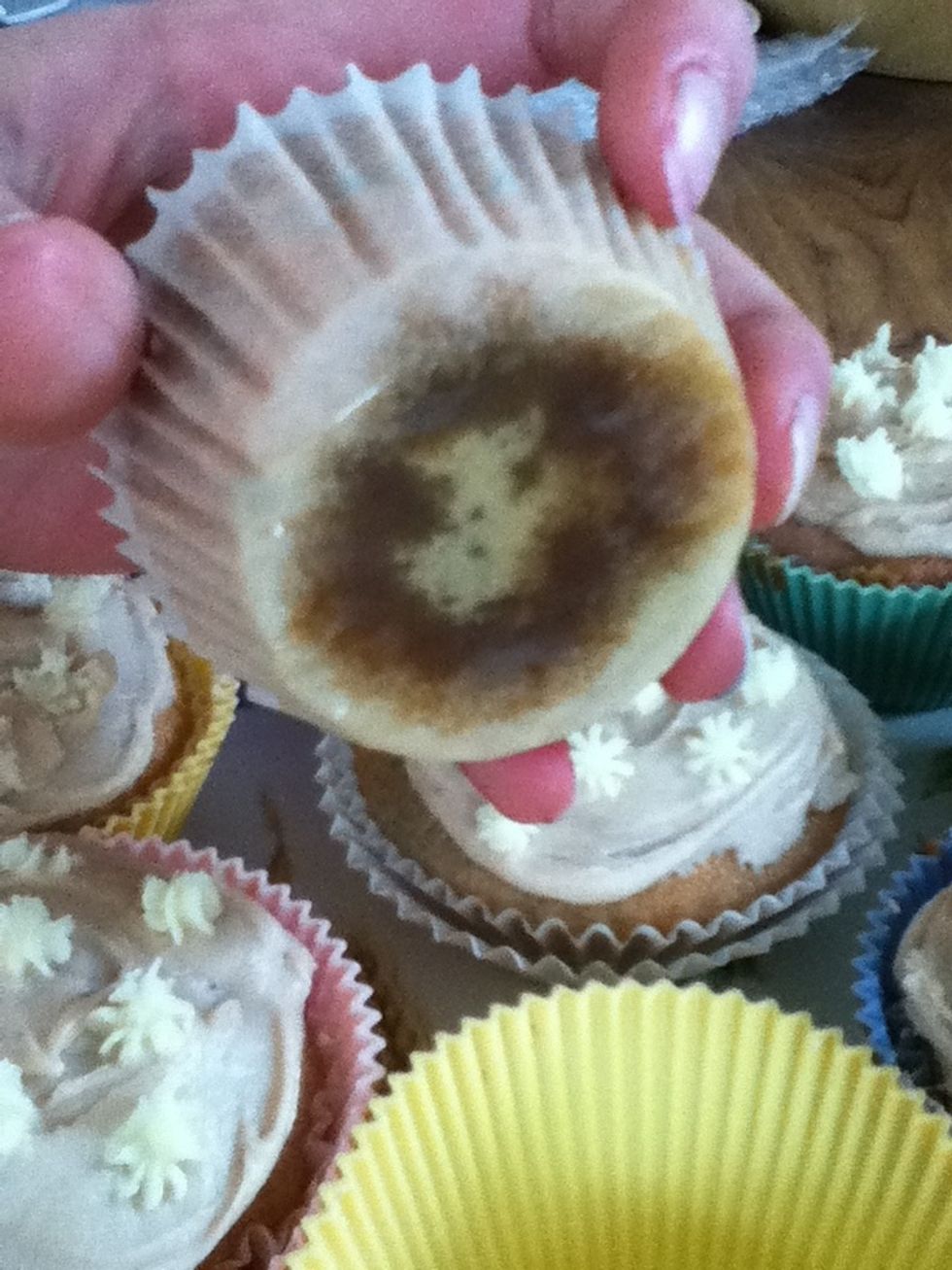 The rolo at the bottom!
90.0g Butter
1.0tsp Vanilla Extract
110.0g Caster Sugar
2.0 Eggs
150.0g Self Raising Flour
2.0Tbsp Milk
Food Colouring (Optional)
12.0 Rolos
For the icing:
Icing Sugar (x2)
1/2Tbsp Butter (x2)
1.0tsp Cocoa Powder
Water