How to make rock candy
For all you "Breaking Bad" fans, this recipe will make Blue Rock Candy that looks like "Blue Sky" from the series. Blue Sky is the street name for Walter White's the chemically pure crystal meth.
10588
Gather your ingredients.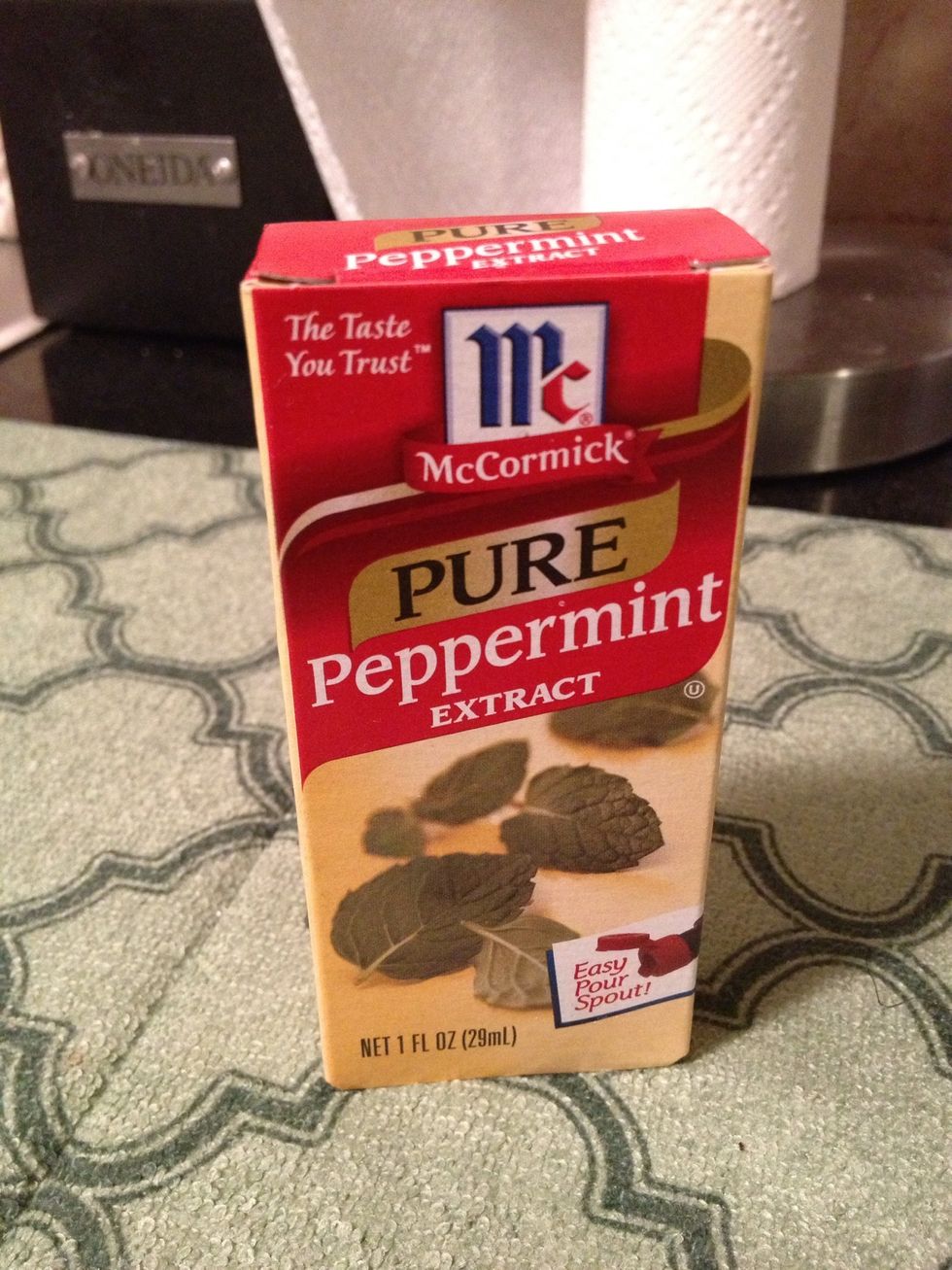 I used Peppermint Extract since it tastes good and is pretty clear, so it won't alter the desired color of the finished product.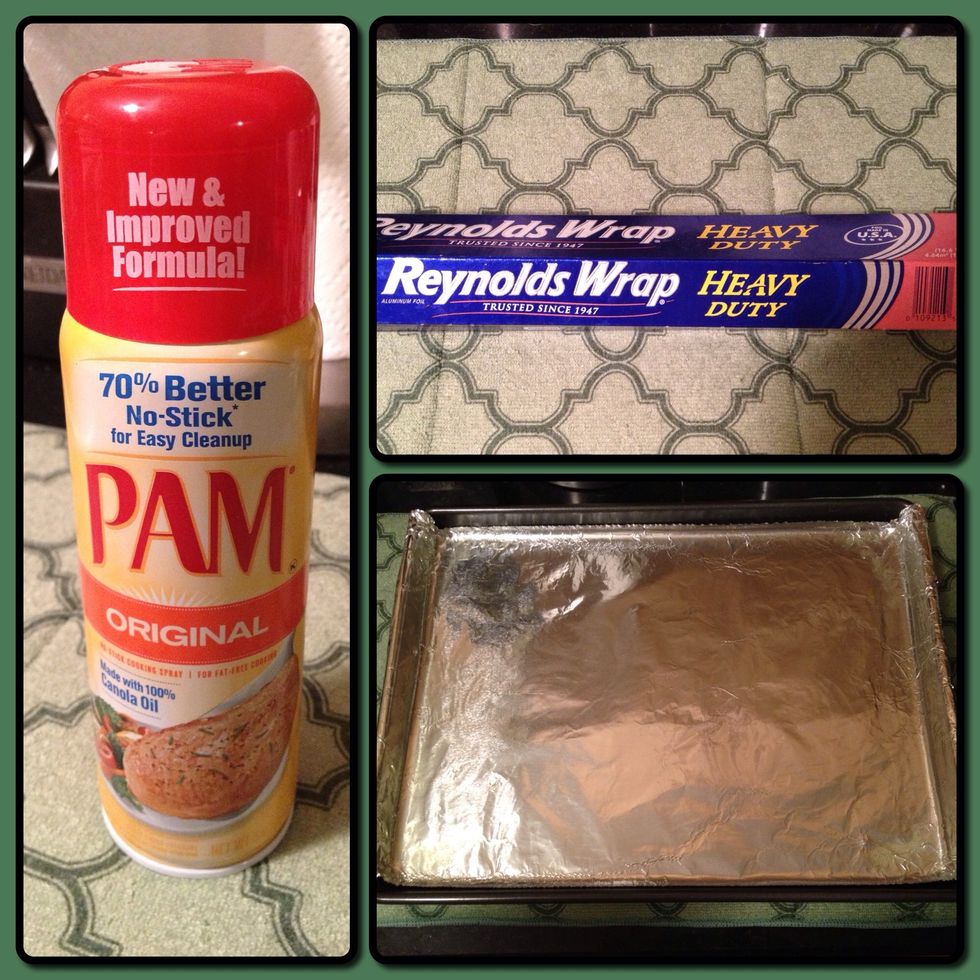 Line a baking sheet with foil and spray the foil with nonstick cooking spray. The smaller the pan, the thicker the rock candy. Large pans will make a thin sheet of rock candy.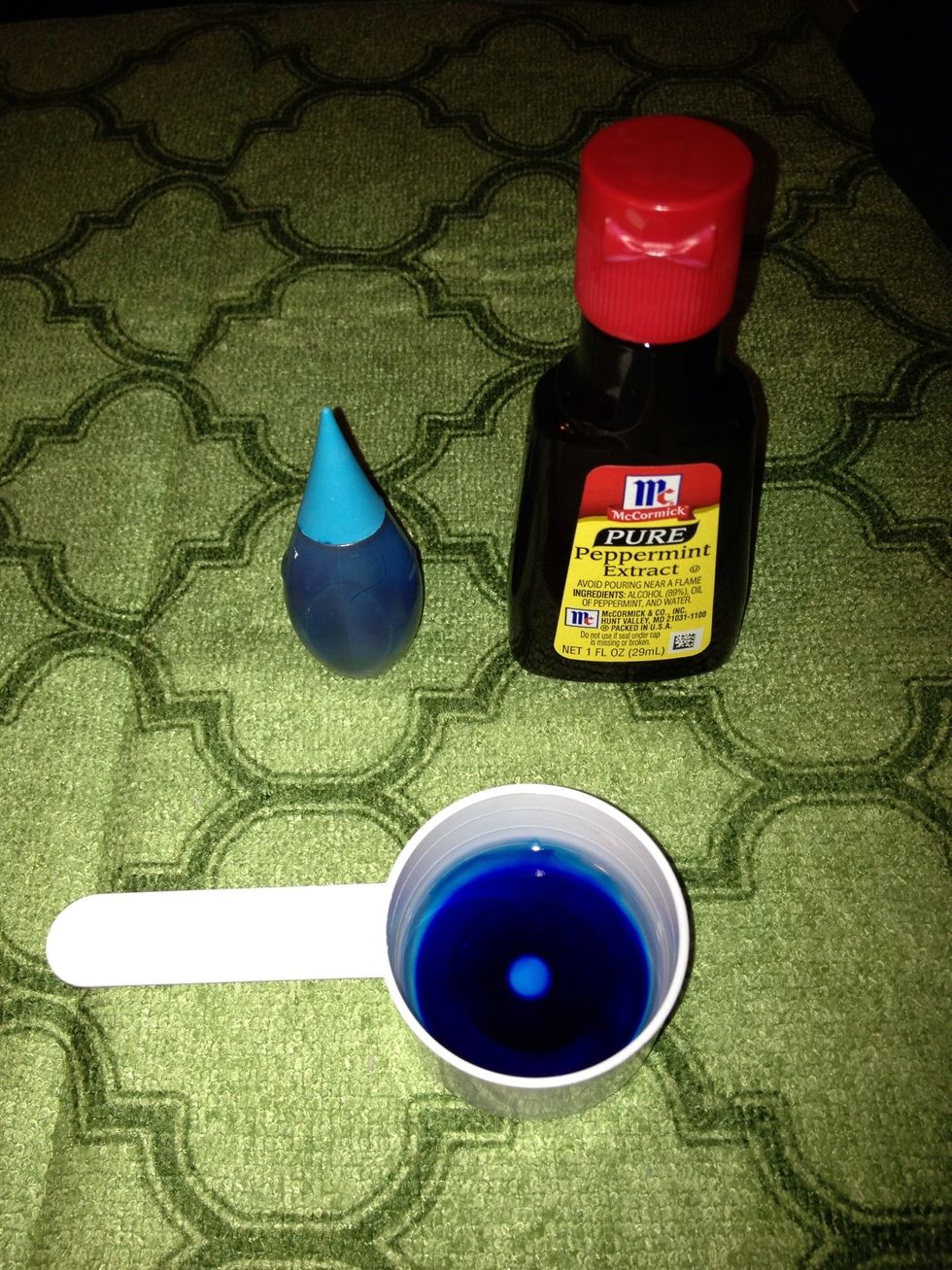 I added the two teaspoons of flavoring extract with the two drops of food coloring to have it ready for later.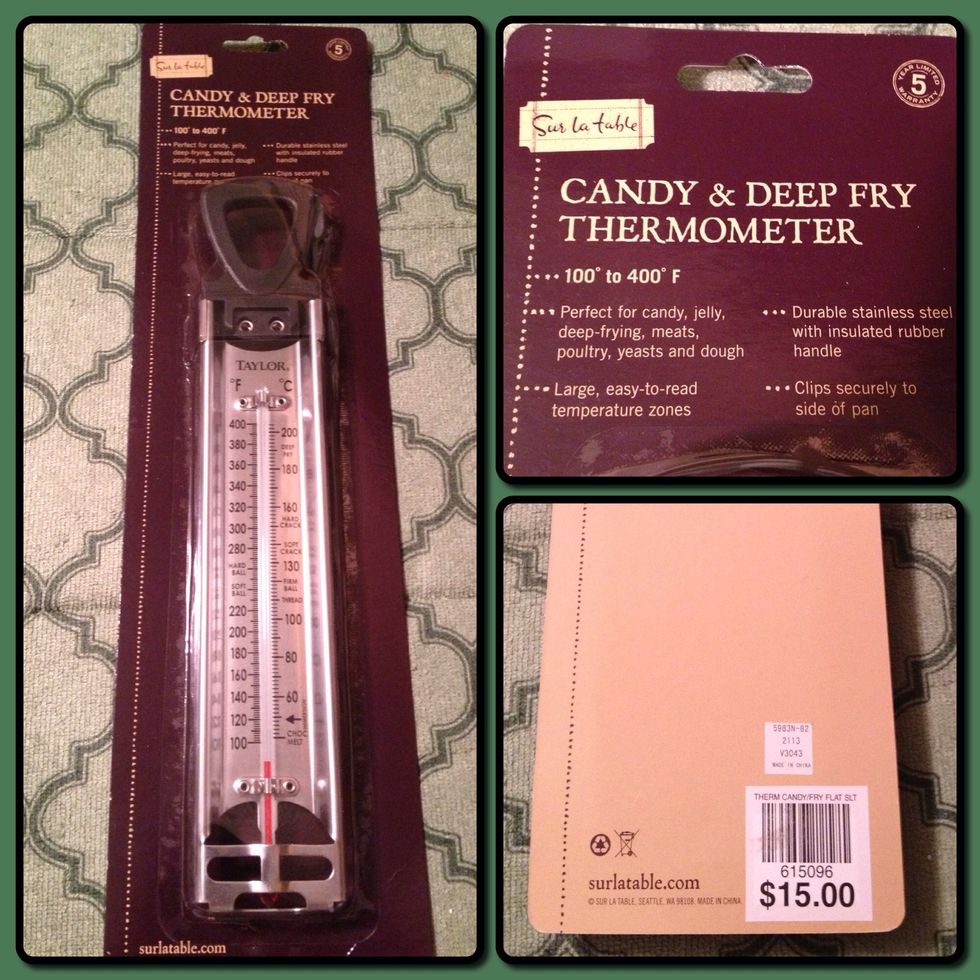 You will also need a Candy Thermometer, I used a $10 off coupon at Sur La Table to get this one for $5. Bed Bath and Beyond also has similar ones.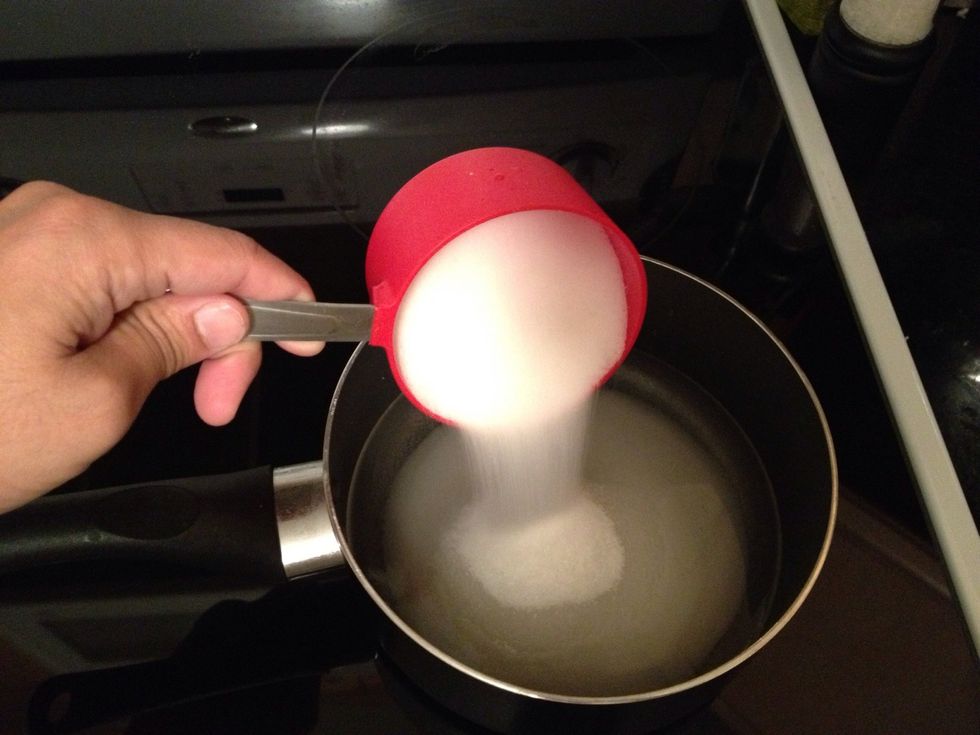 In a medium saucepan, combine the water, corn syrup, and granulated sugar.
Place the pan over medium-high heat, and stir until the sugar dissolves.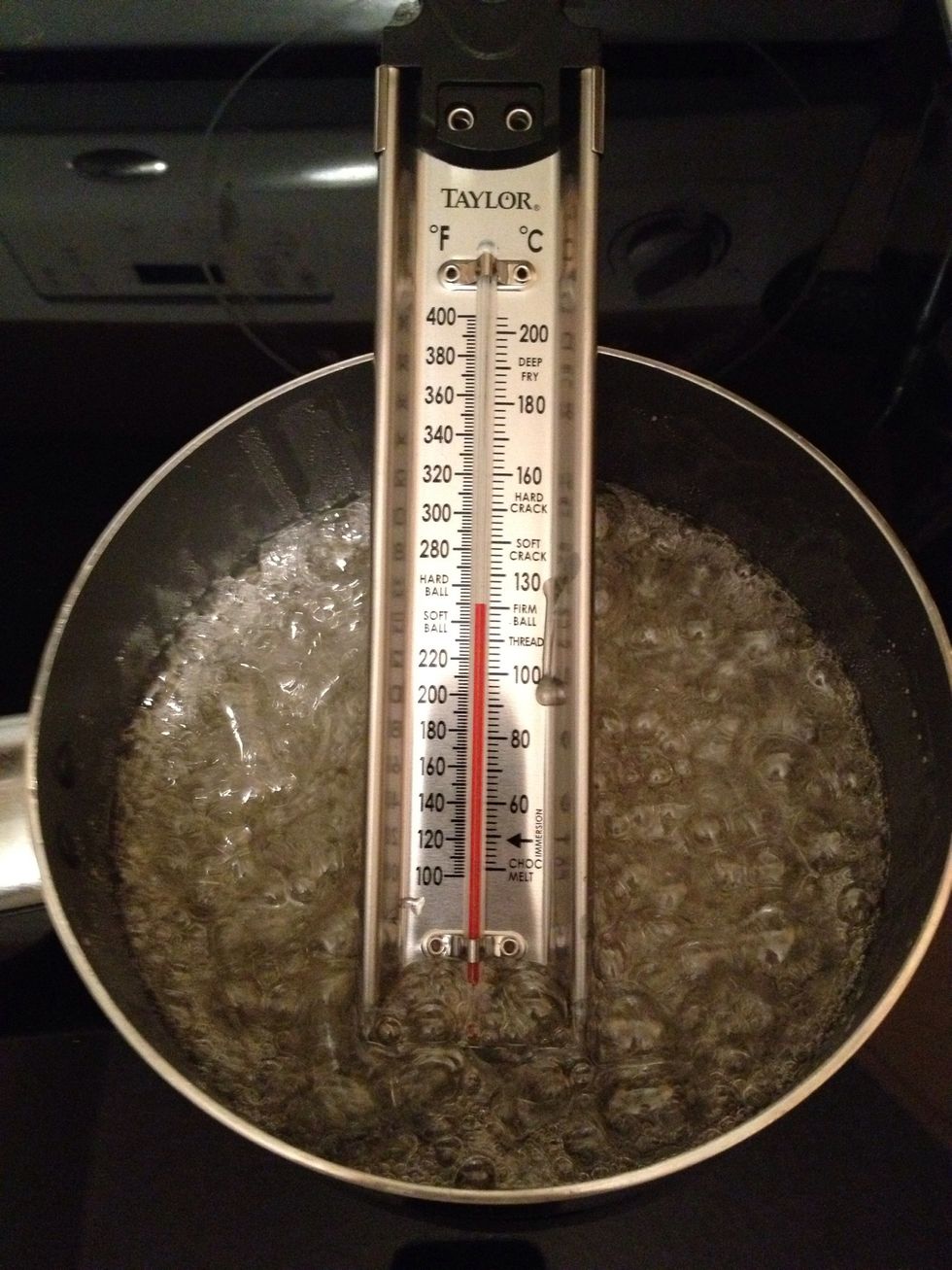 Bring the mixture to a boil, then stop stirring and insert a candy thermometer.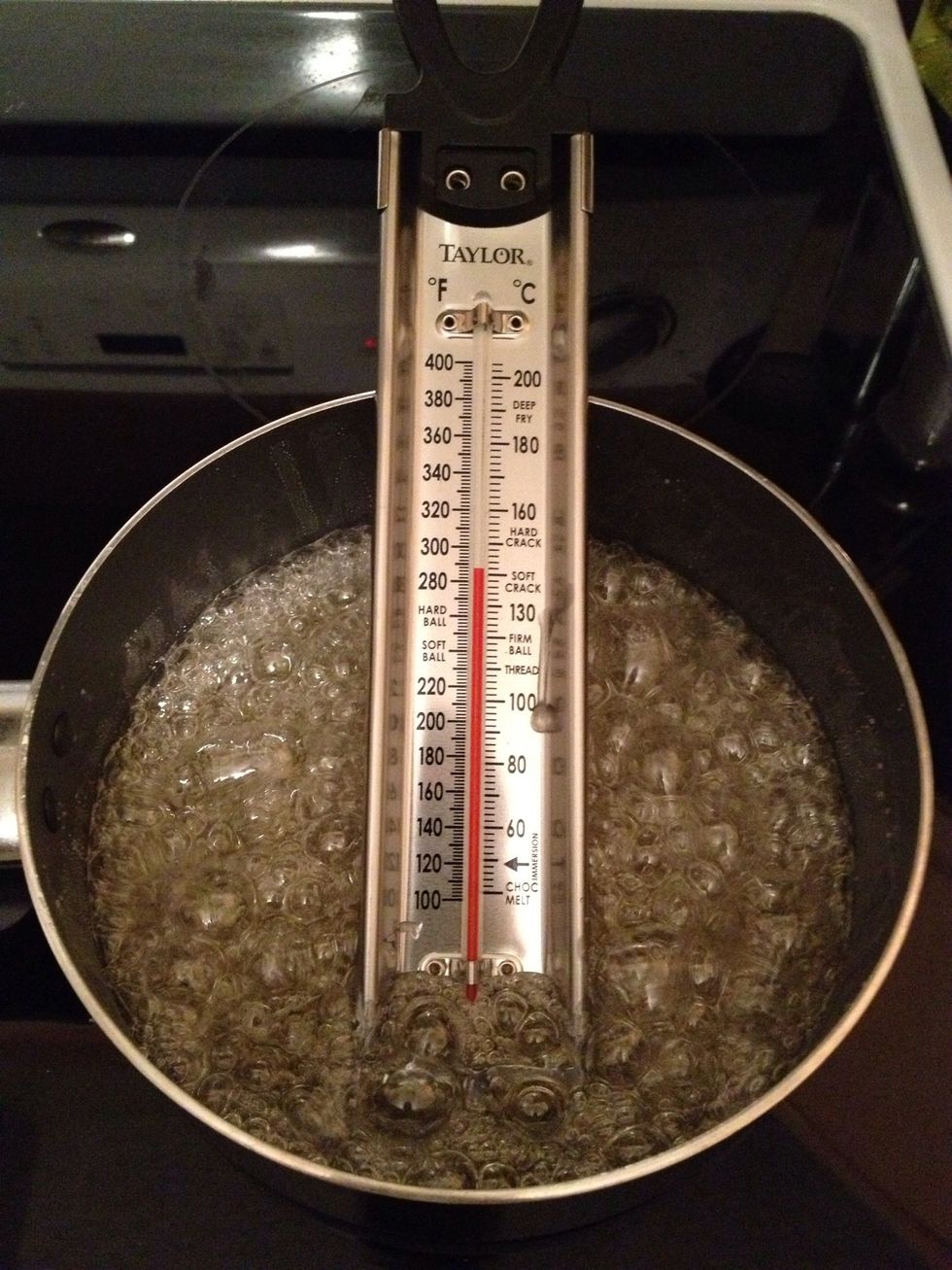 Cook the candy without stirring until it reads 285 degrees Fahrenheit, then take the pan off the heat. Note: A lower temp produces sticky candy, while a higher temp produces green candy.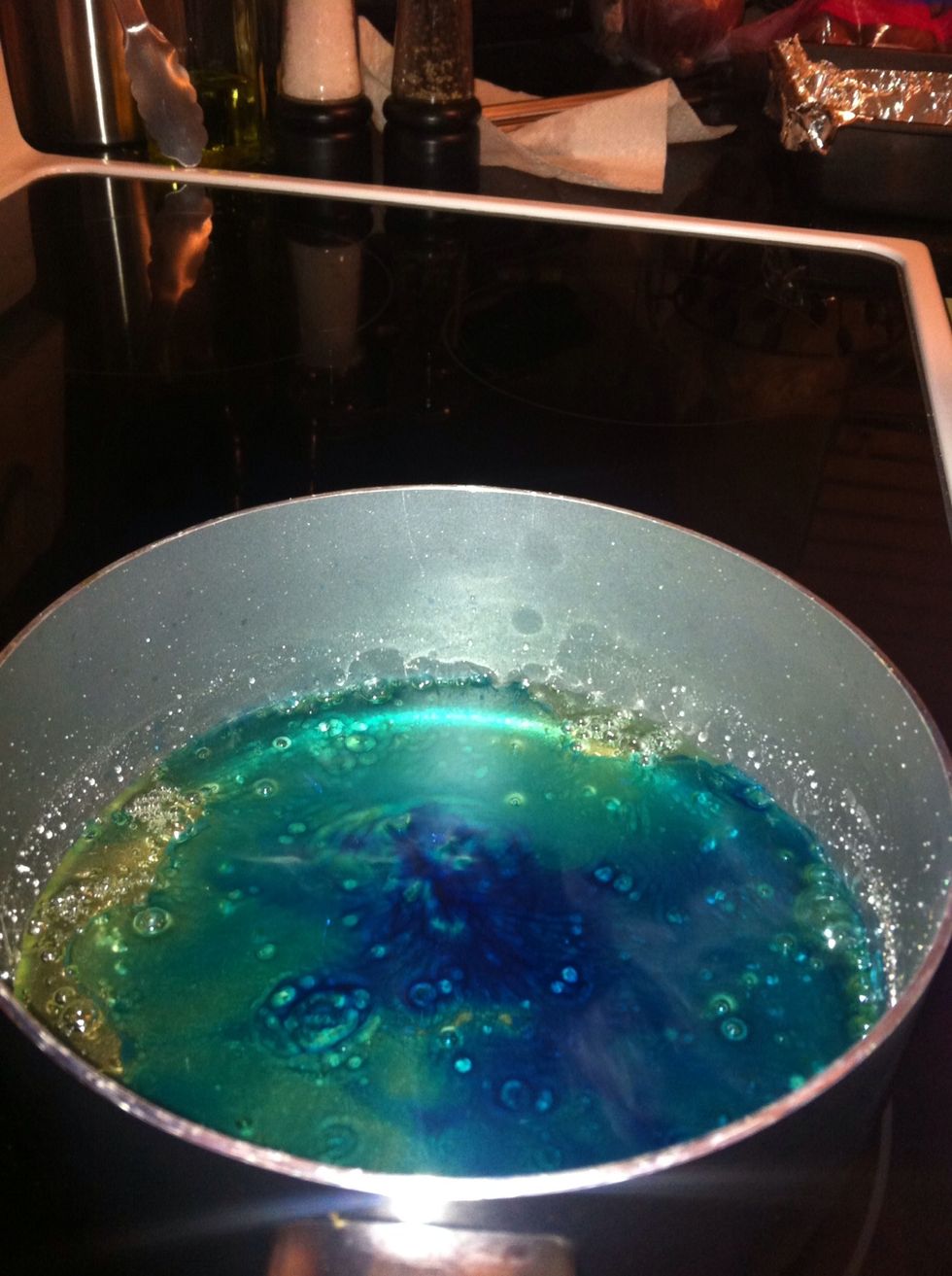 Let it sit for a few moments, then add the flavoring and 2 drops of food coloring, and stir everything together. Note: the candy starts to get hard quick and the mixture makes a strong vapor.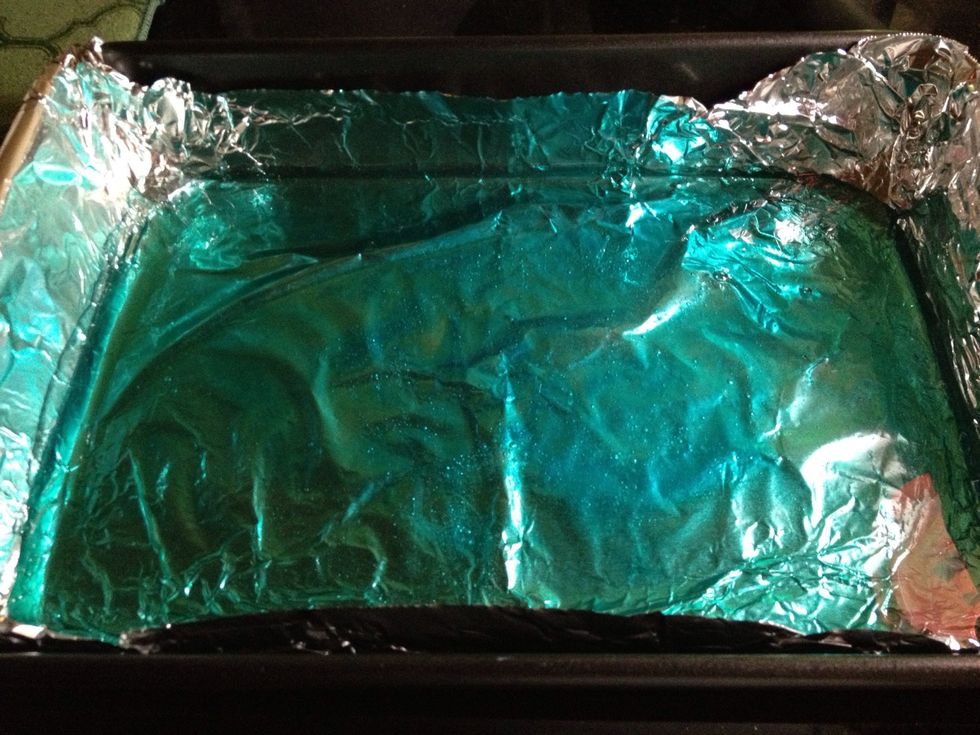 Pour the candy onto the prepared baking sheet and tilt it so that it runs into a thin layer. Let it set completely at room temperature.
After it sits for a while, you can easily remove it from the foil.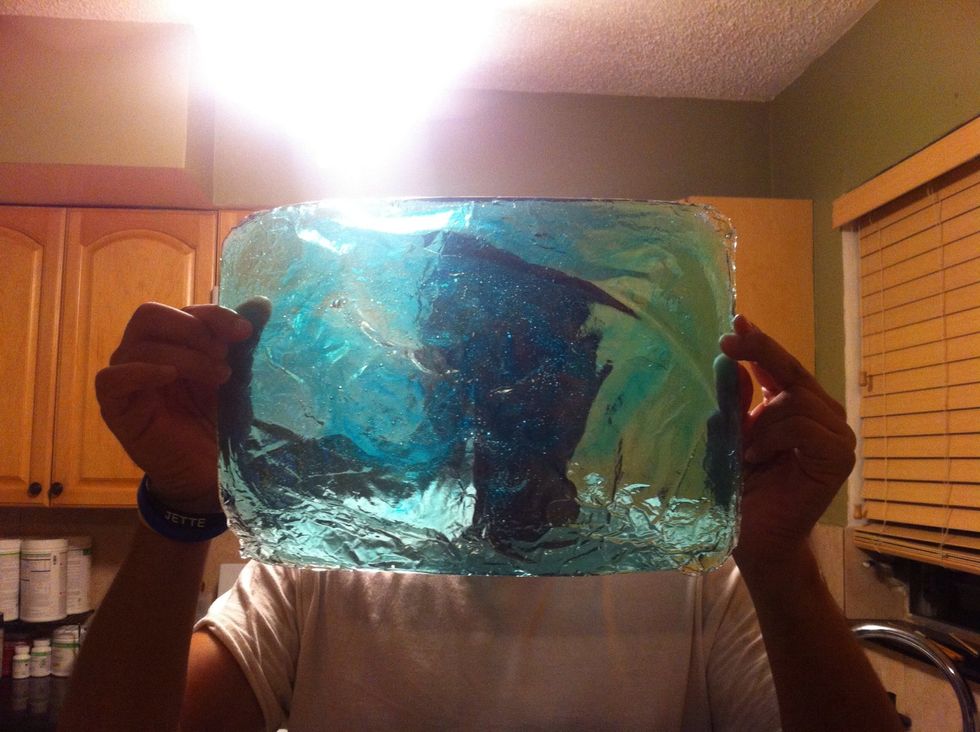 Success!!!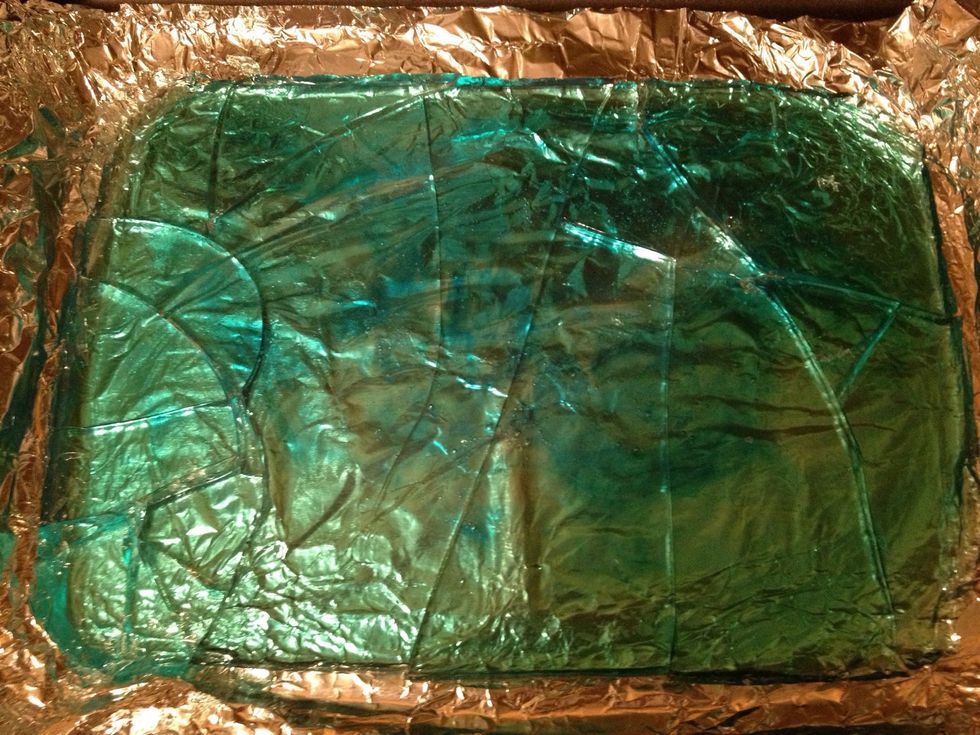 Now you can, break it into small pieces.
I wrapped the pieces in the same foil and then hit it with a meat tenderizer.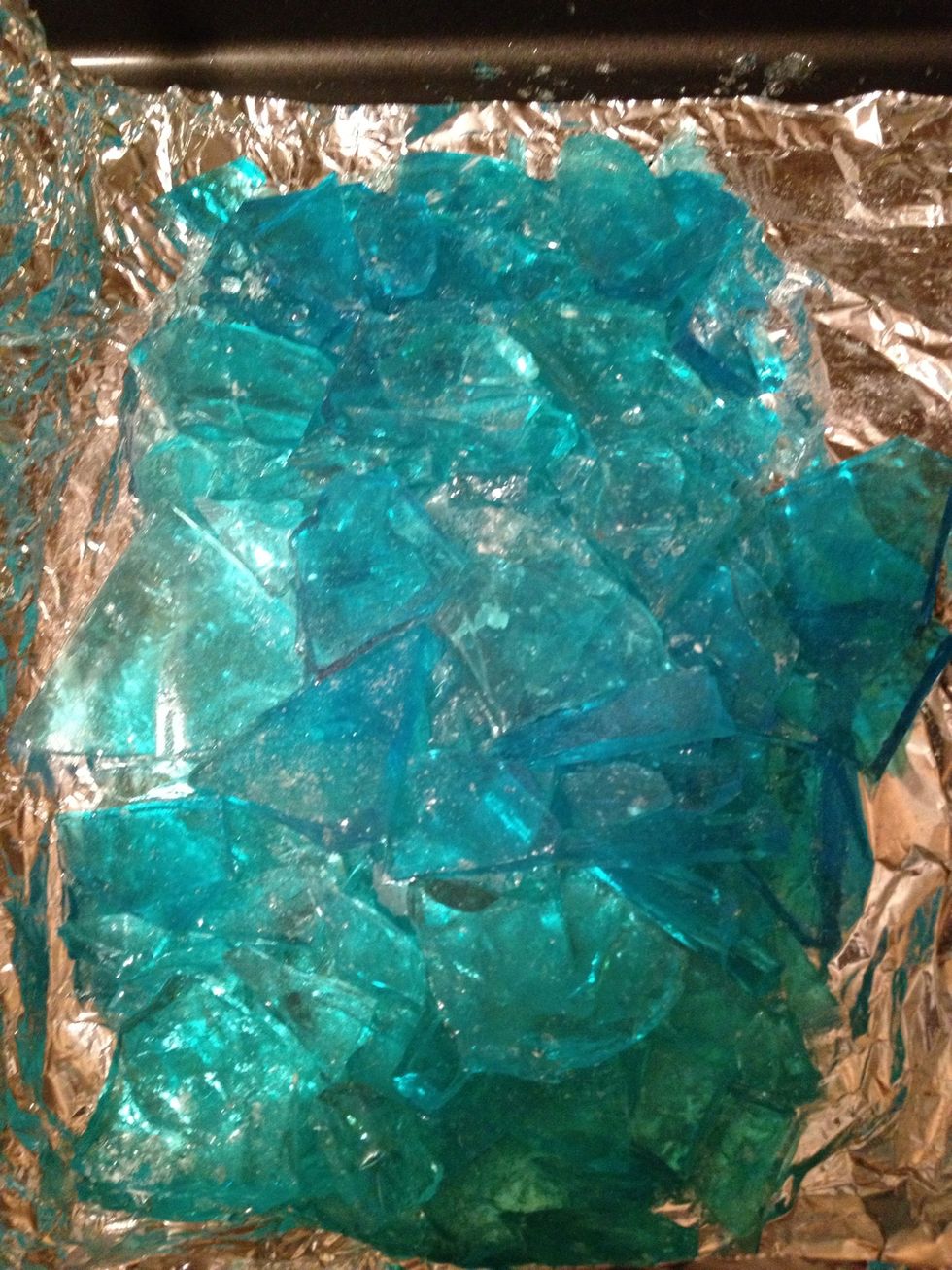 You can keep breaking it up to your desired size.
Store the candy in an airtight container or zip-lock bag at room temperature. Now you "Breaking Bad" fans can open up a "Los Pollos Locos" and use it as a front to mass produce "Blue Sky" Rock Candy!
1/2c Water
3/4c Light Corn Syrup
2.0c Granulated Sugar
2.0tsp Flavoring Extract (Peppermint)
2.0 Drops of Food Coloring