I was recently in Lugano, Switzerland and loved this dish at a quaint café by my hotel. The mint makes this dish great but adding a little #4 Pronto Italiano made it AMAZING!
9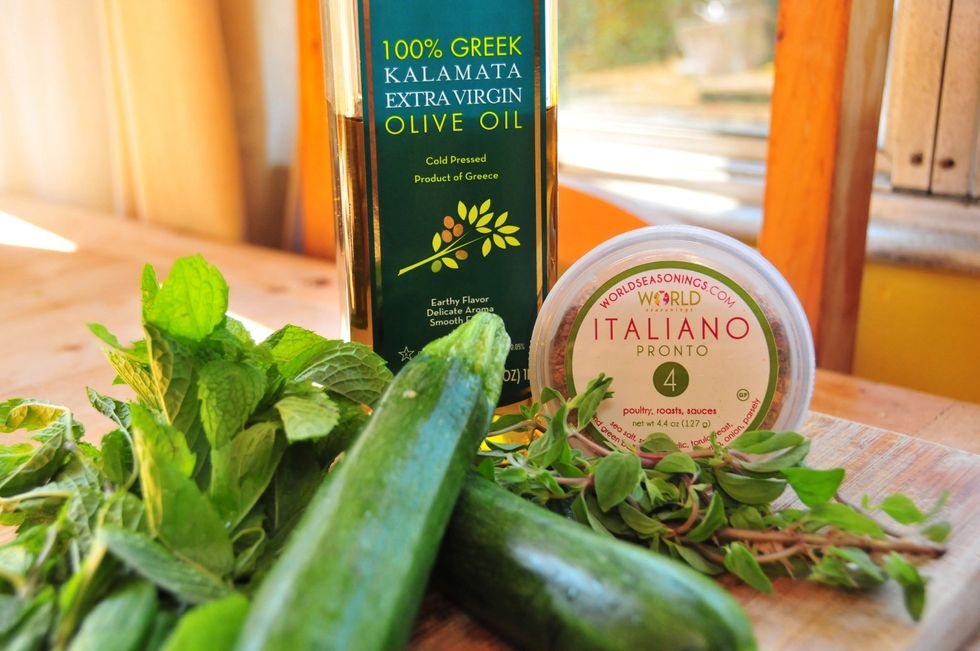 This is everything you'll need for this fantastic recipe. I had never tasted zucchini like this in my life and it instantly became my favorite way to enjoy it. I'm sure you will love it just as much.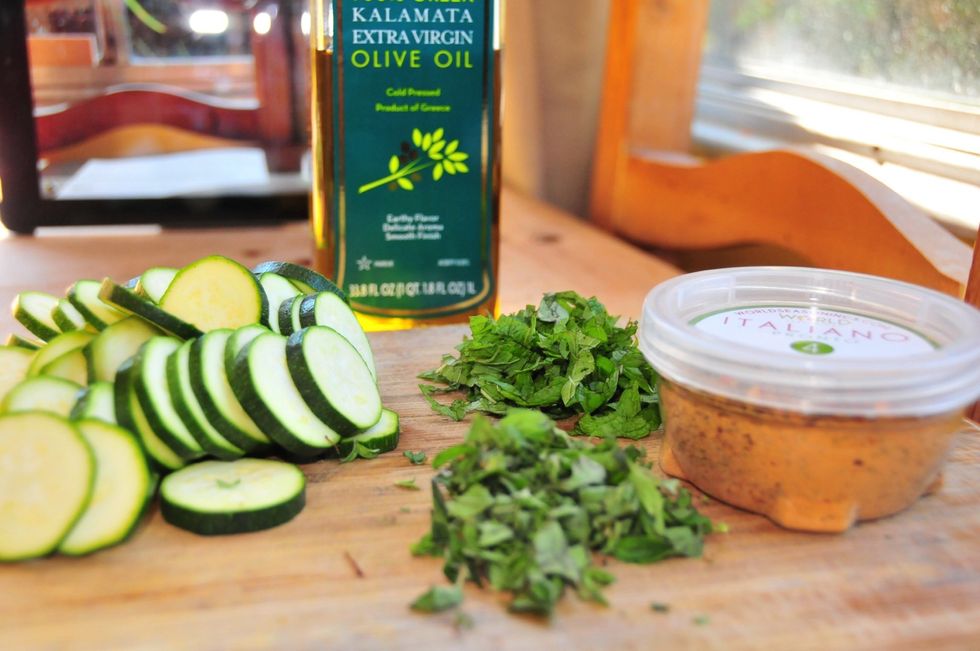 Rinse the zucchini then slice it in about 1/4" rounds like pictured. Chop the mint and oregano after rinsing. Place all ingredients in a bowl, add oil and seasoning.
Mix well, making sure there is plenty of oil covering the zucchini. Lots of oil is great in this recipe so don't be shy with it. Besides, it's great for dipping bread in after the zucchini is gone!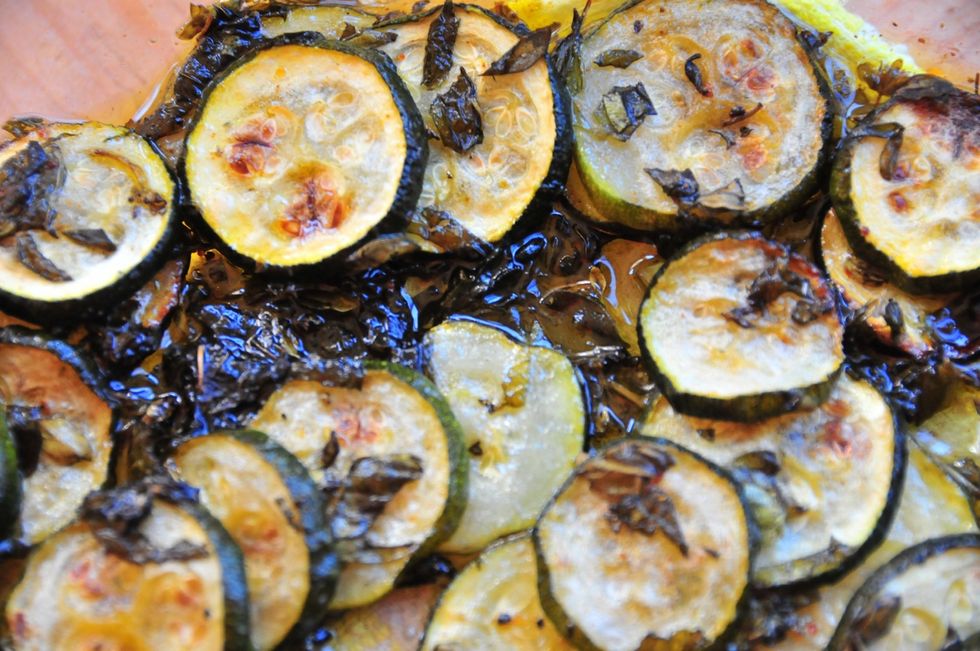 Roast at 400 degrees for about 20 minutes, or until the tops are a little browned. The crispy edges have so much flavor so it's okay if they get a little charred.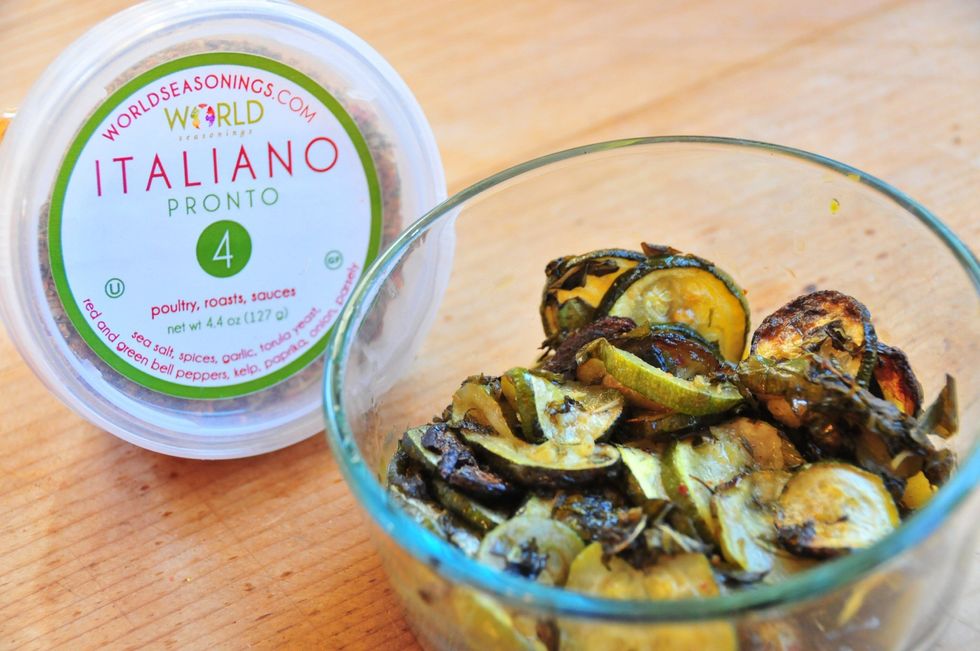 Great to eat as is, on sandwiches, in salads, with cheese plates or charcuterie, antipasti, or as a bruschetta topping. Go to www.worldseasonings.com for #4 Pronto Italiano. I hope you enjoy it...
1/4tsp #4 Pronto Italiano from World Seasonings
3.0 Organic zucchini, cut in rounds
2.0tsp Fresh mint, chopped
1/2Tbsp Oregano, chopped
8.0Tbsp Olive olive oil
1.0 Roasting pan
World Seasonings
World Seasonings offers 9 amazing gluten free, kosher and all-natural seasoning blends that will make breakfast, lunch and dinner extraordinary.
San Diego, CA - everywhere