How to make roasted vegan tomato soup with crispy kale
Make Roasted Vegan Tomato Soup With Crispy Kale
449
Ingredients (soup): tomatoes, garlic cloves, green kale, onions, sundried tomatoes, olive oil, black pepper, basil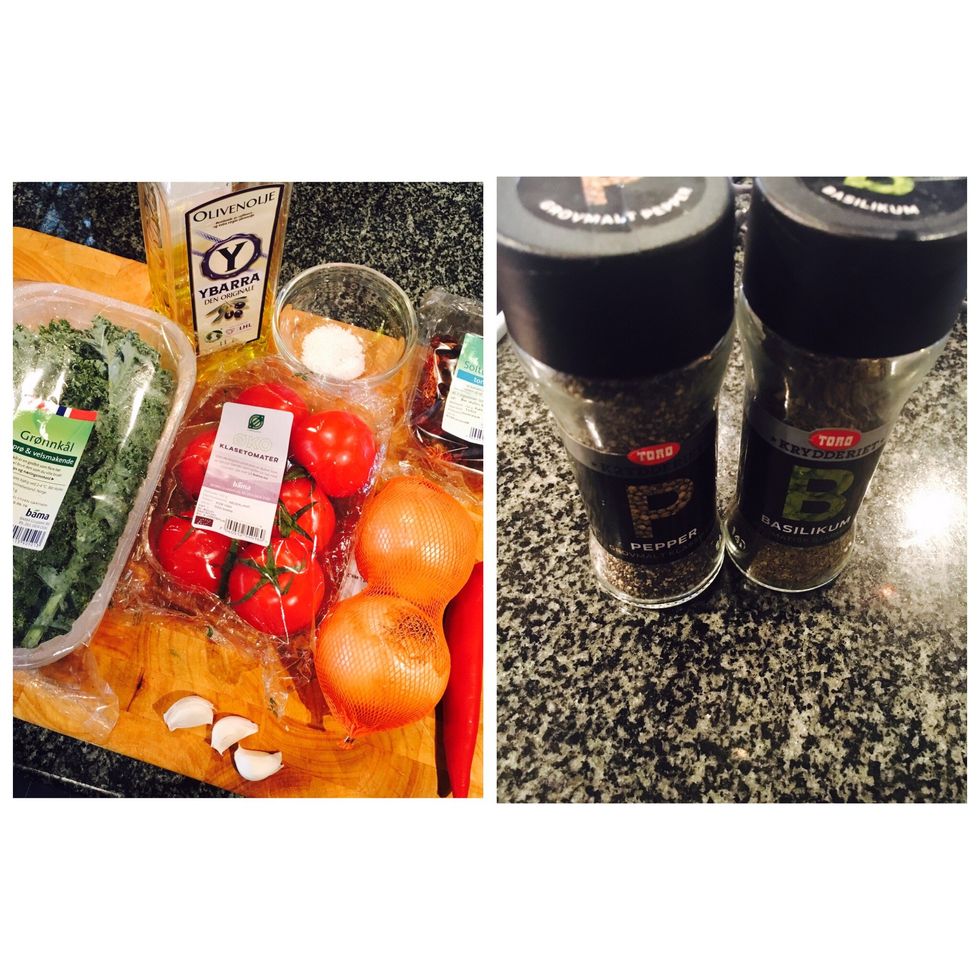 Tools: chopping board, knife, bowl, mixer/blender, tablespoon, bowlx2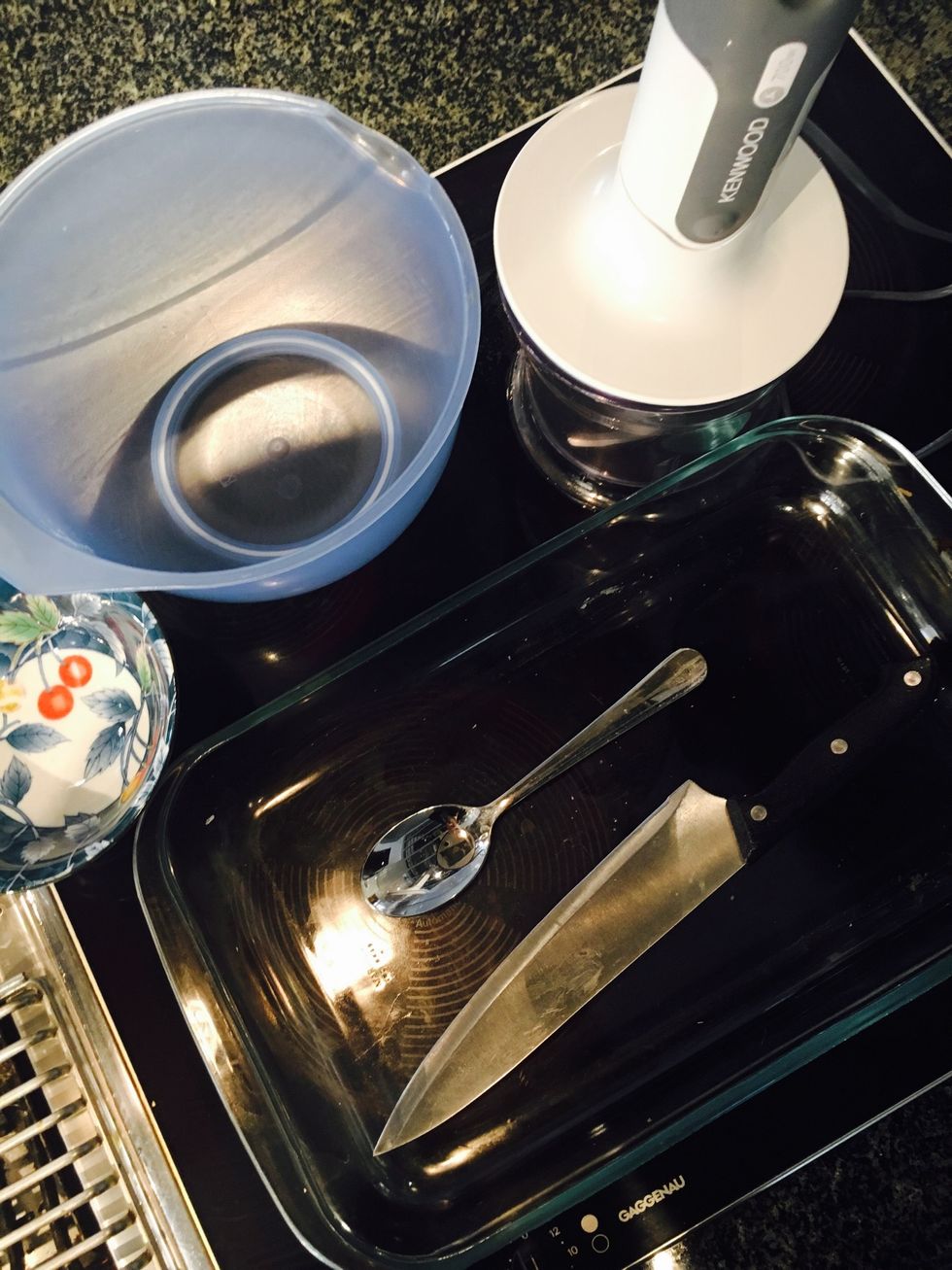 For the cheese sauce: nutritional yeast, salt, olive oil, unsweetened soy milk (bowl, tablespoon)
Soak sundried tomatoes for 5-10 mins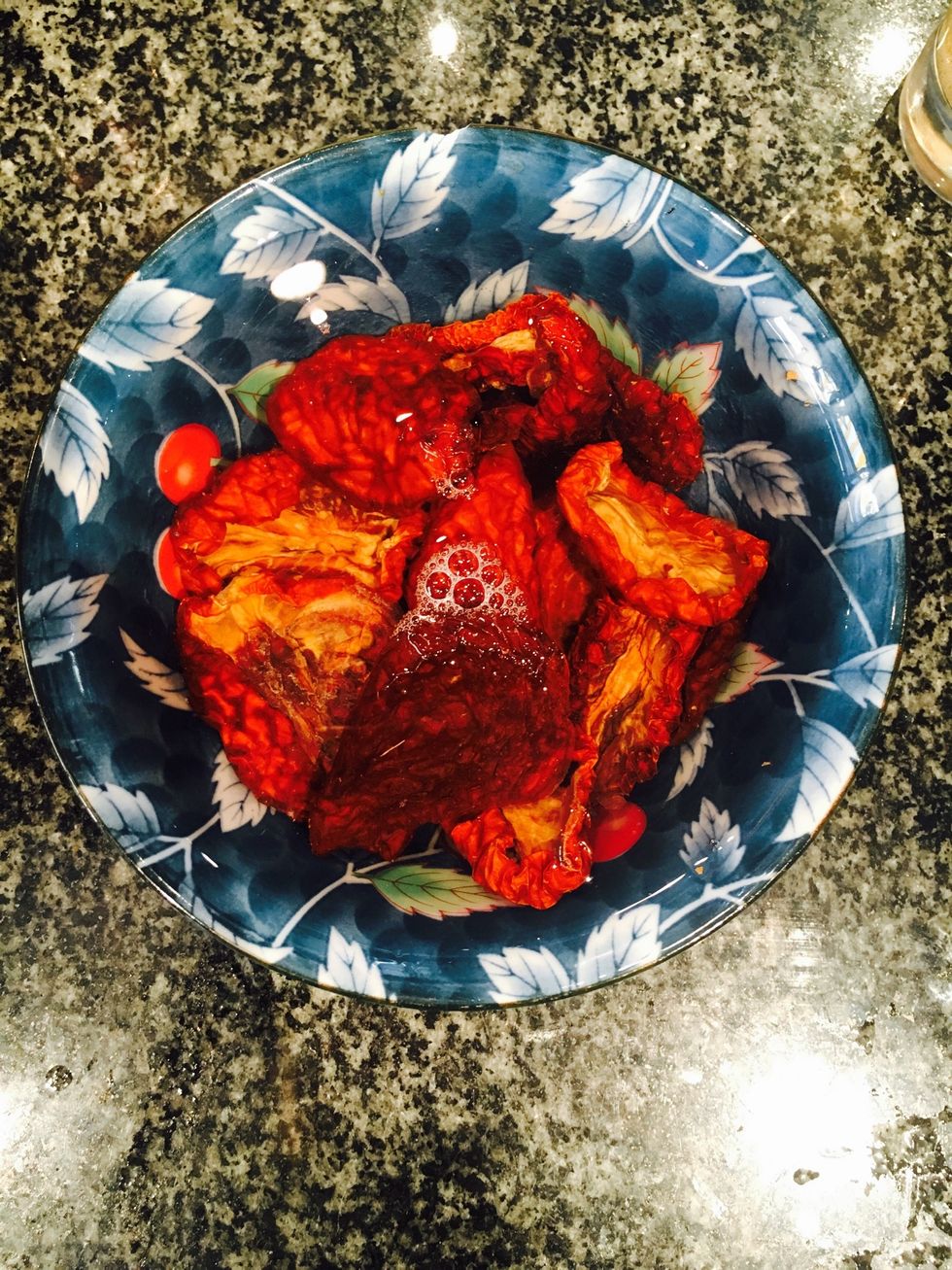 Prepare all veg. Chop chili (in half+take out seeds) and onion (into boats).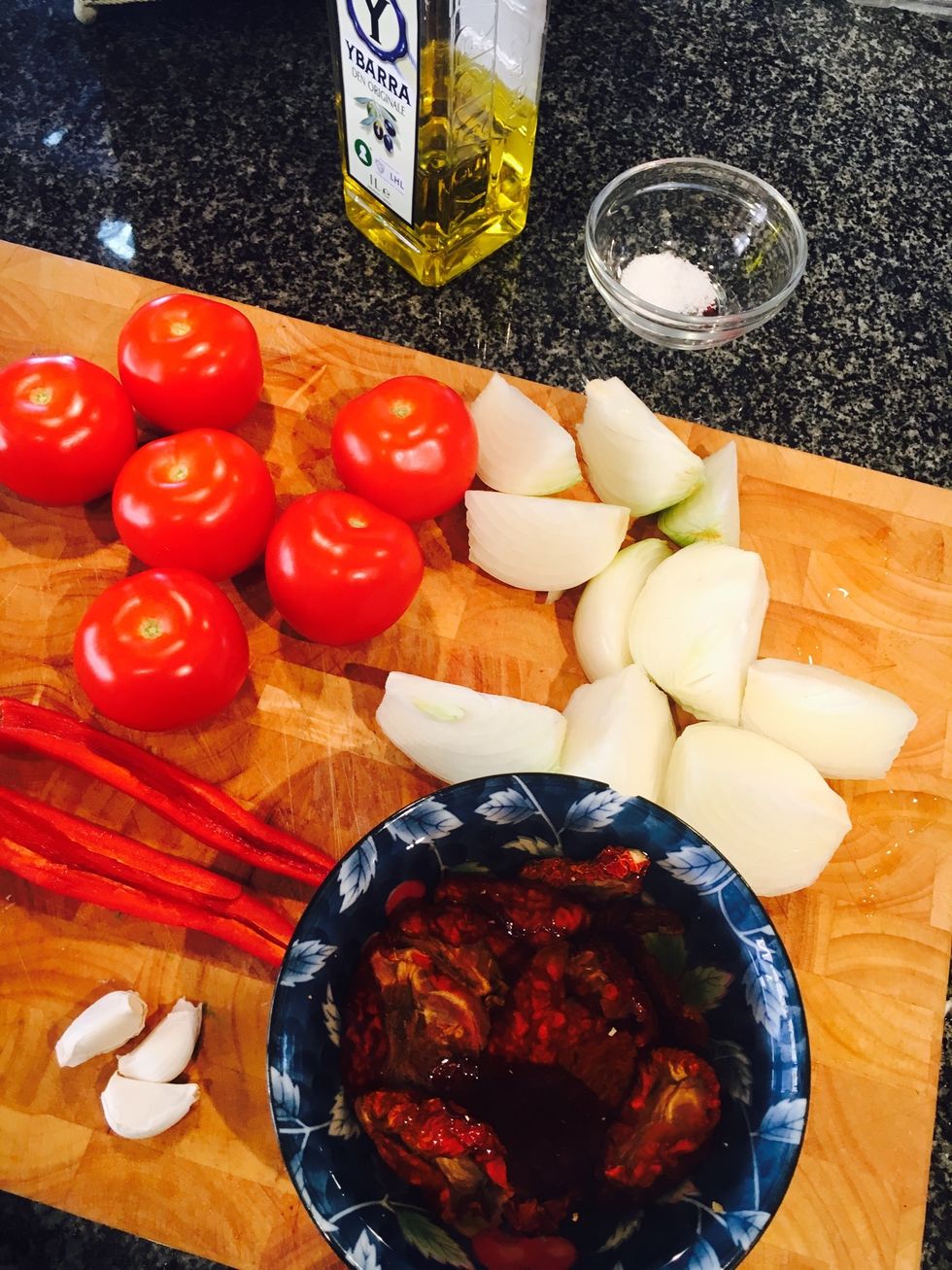 Mix together all veg (keep water from the sundried tomatoes in a cup)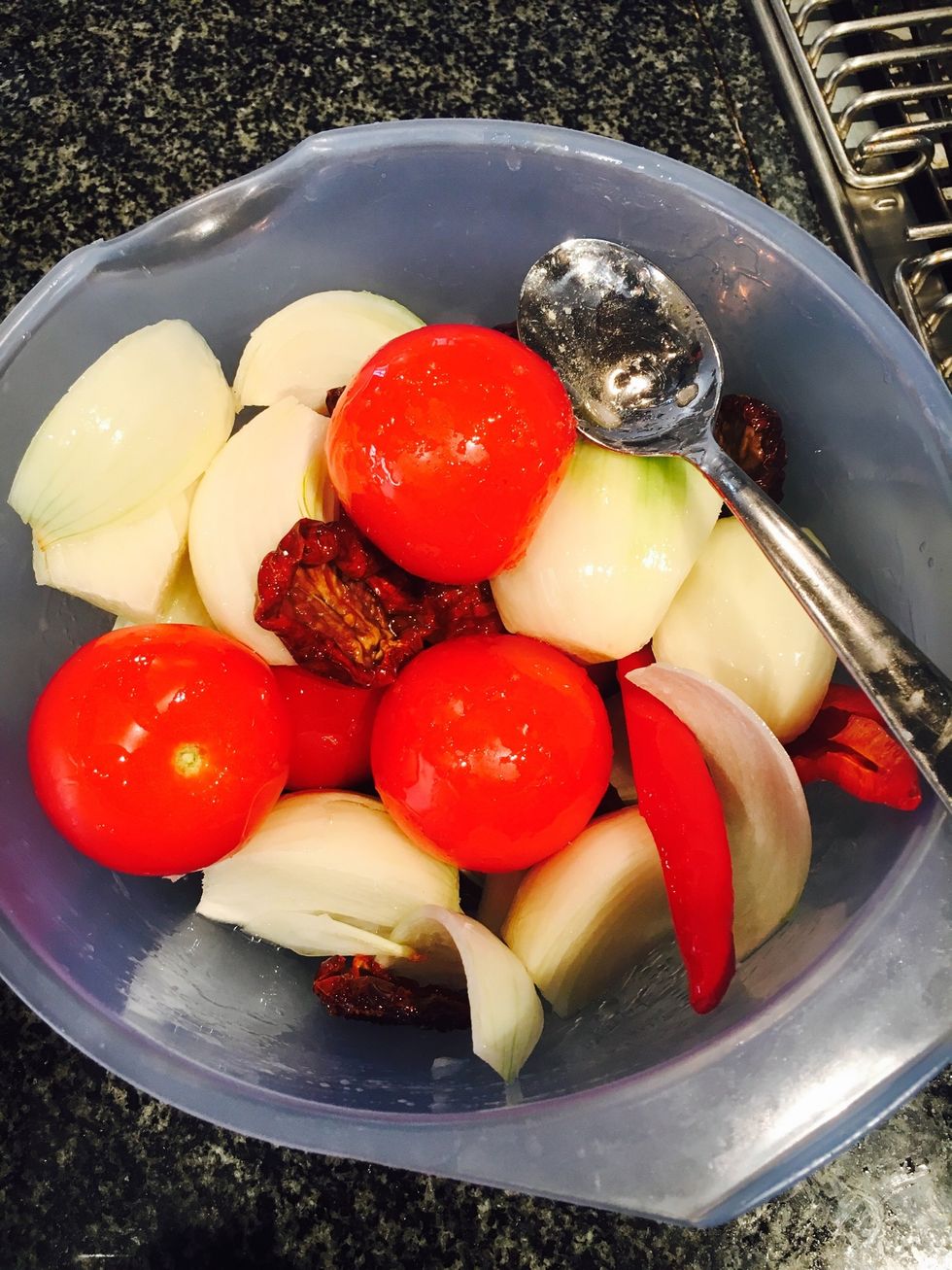 Add to baking tray. Bake for 20-30 mins on 200 degrees celcius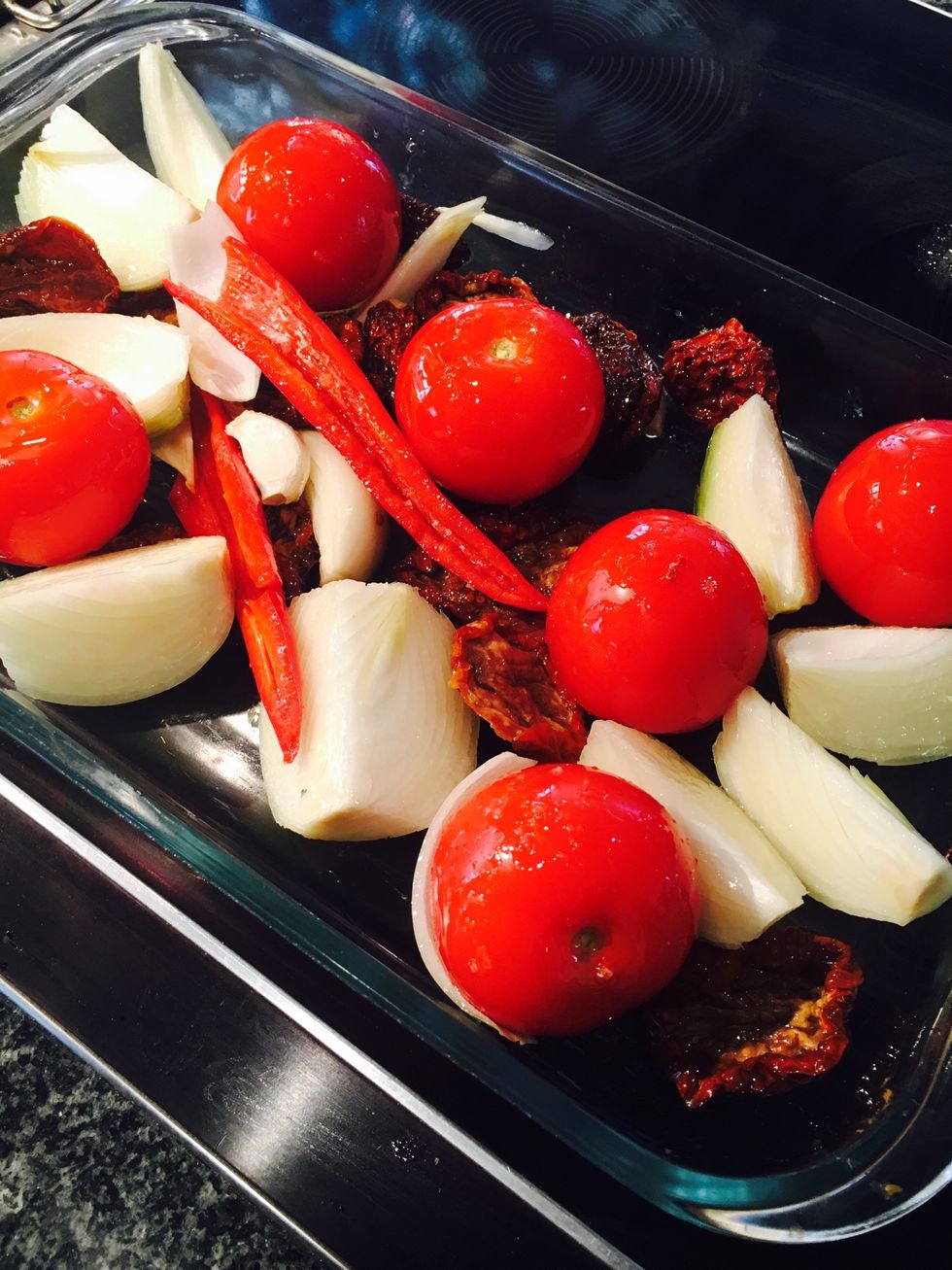 Prepare the kale. Rip leaves apart from the stem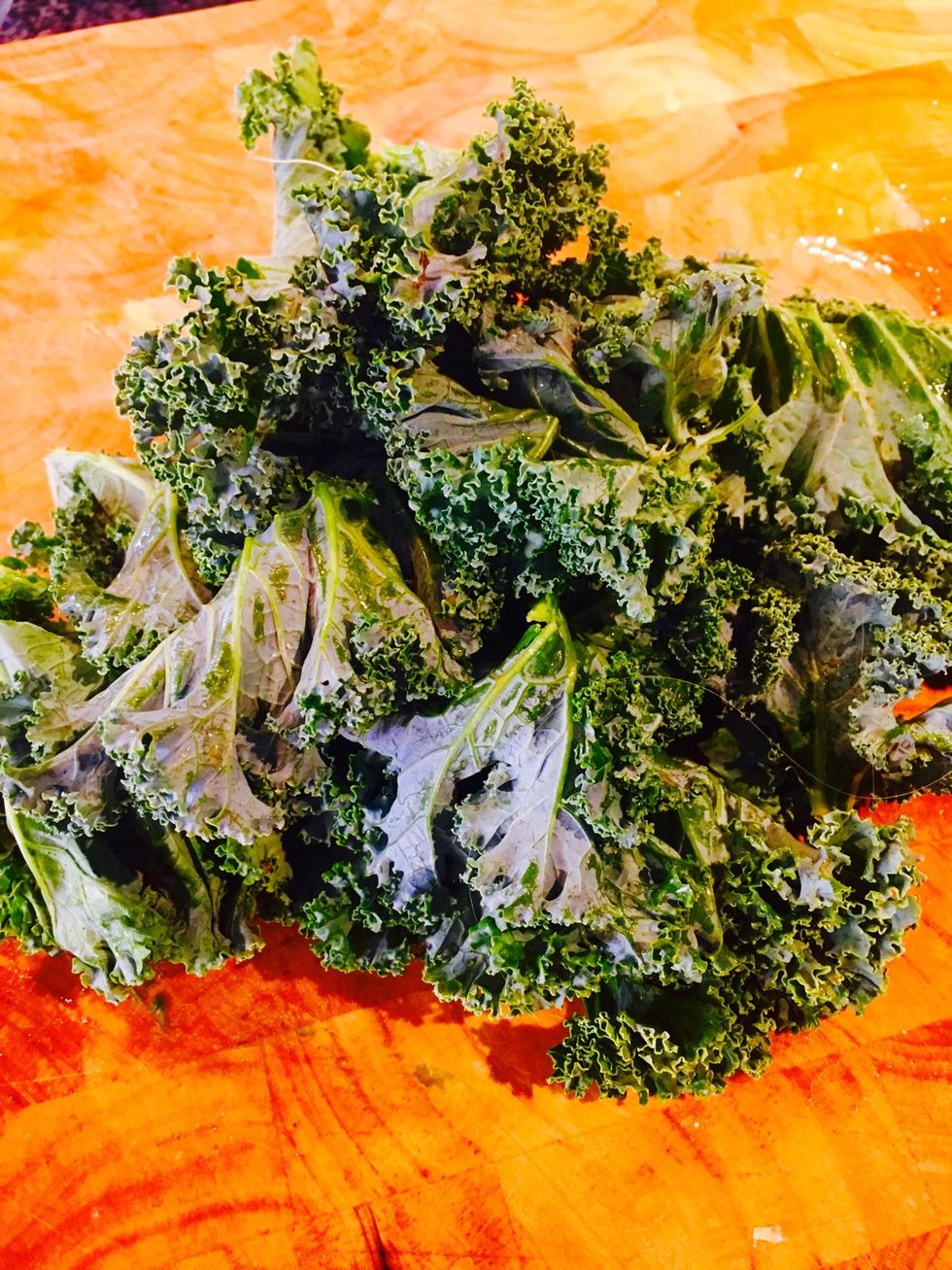 Take veg out when golden like this.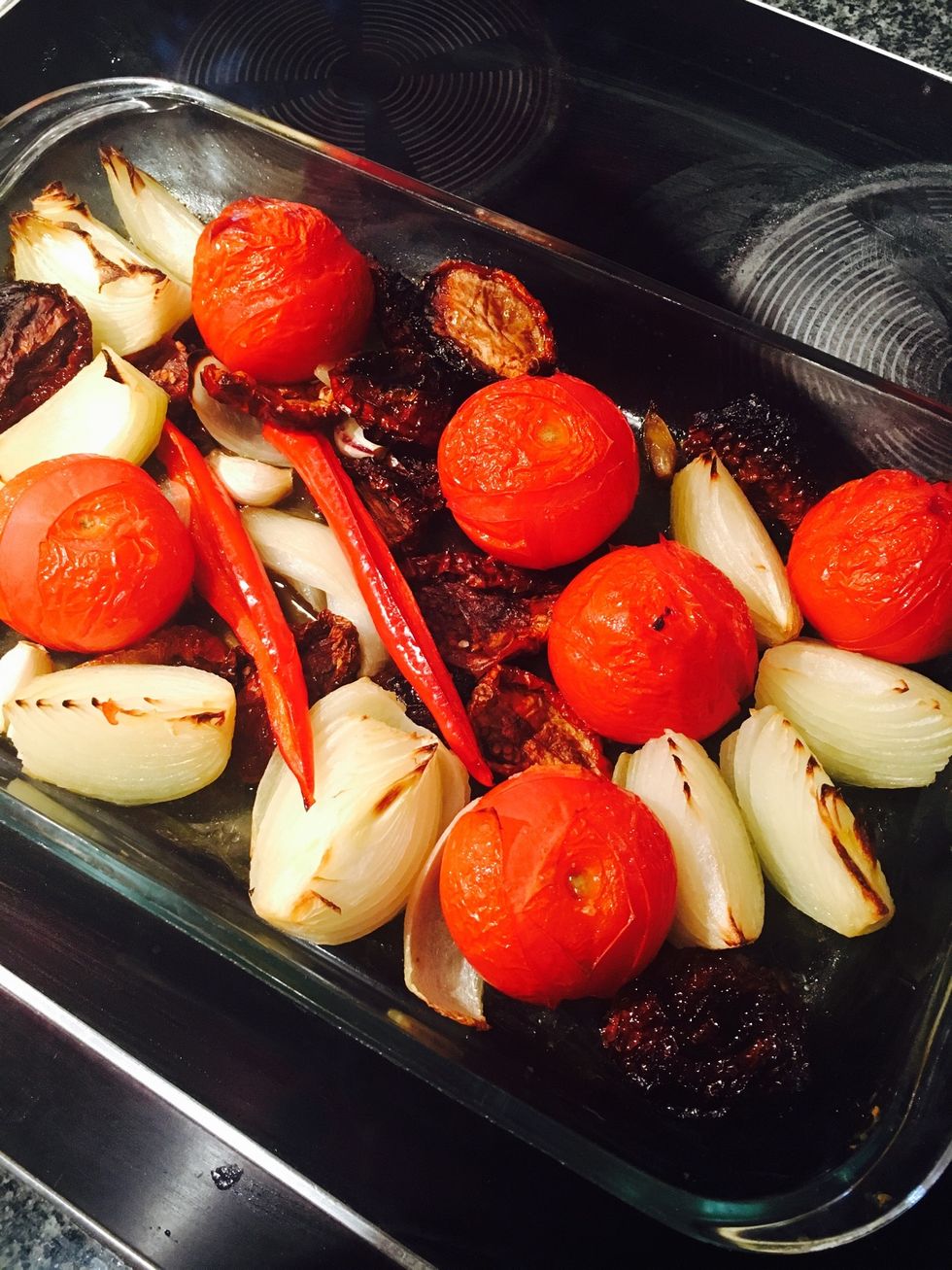 Mash with hand mixer. Add basil, pepper + water from the sundried tomatoes (+ regular water + splash of olive oil) until you got a consistency that you like (I like mine a bit chuncky).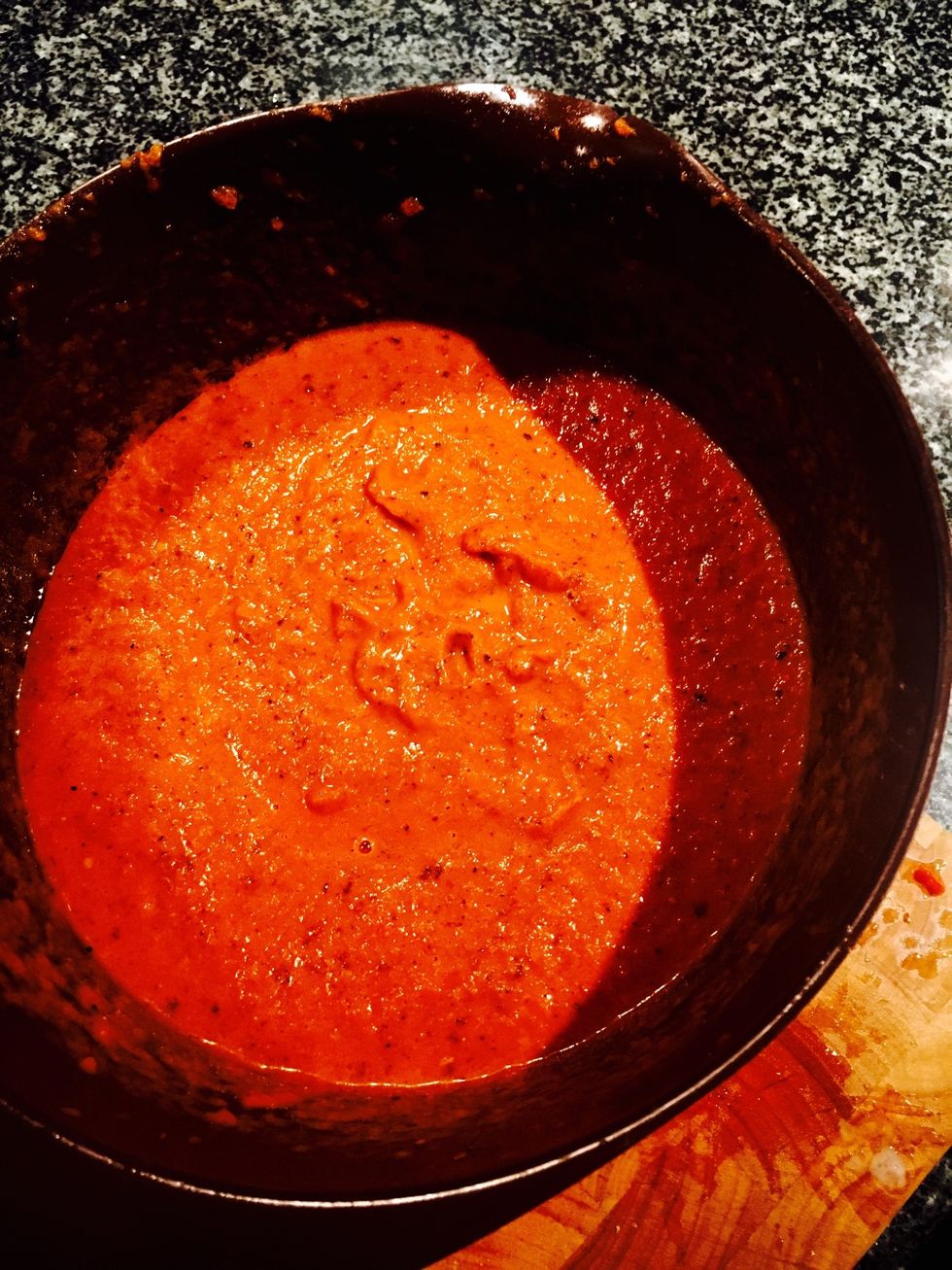 Mix kale together with 2tbs of the olive oil+ a pinch of salt.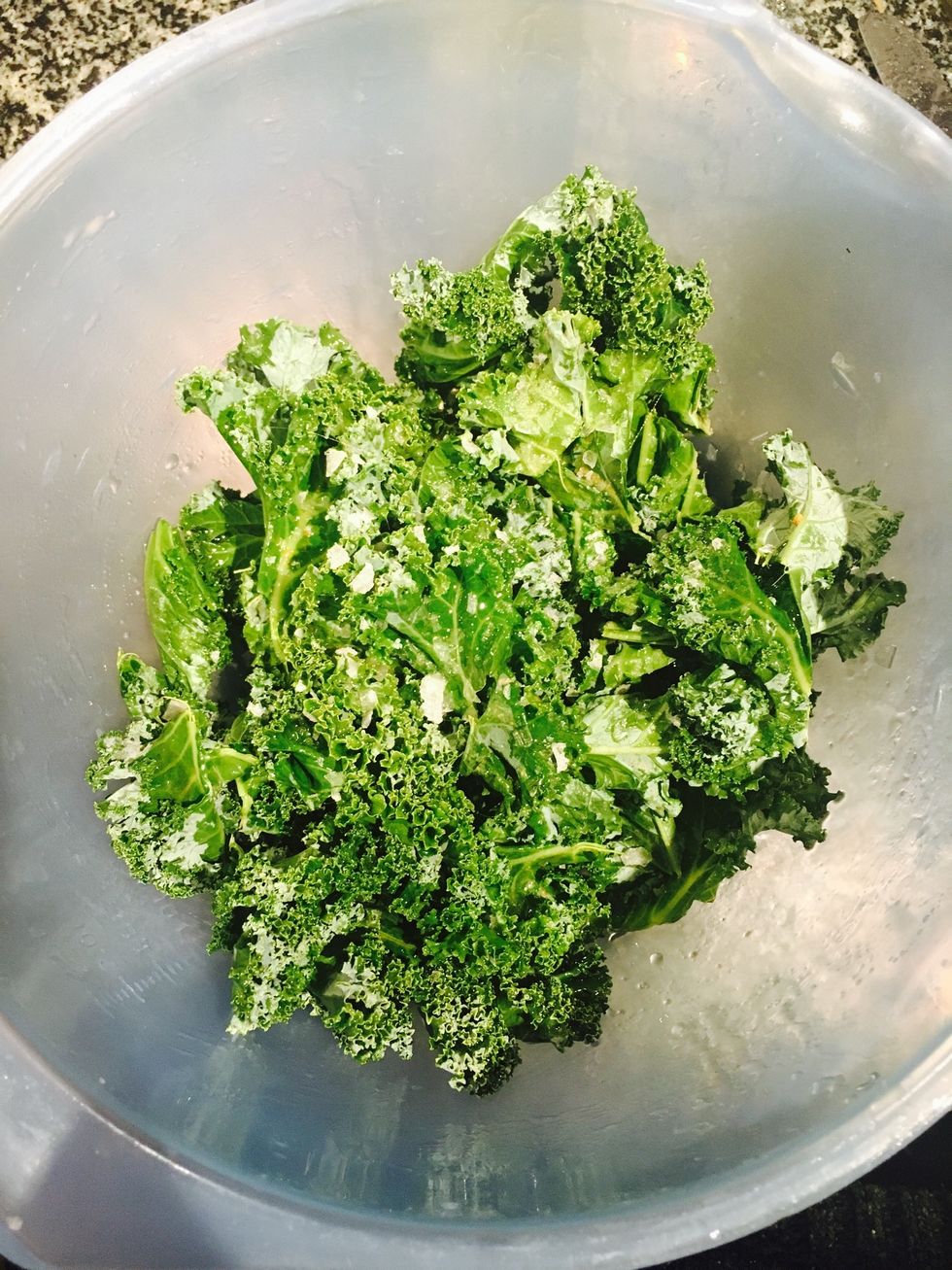 Add to baking tray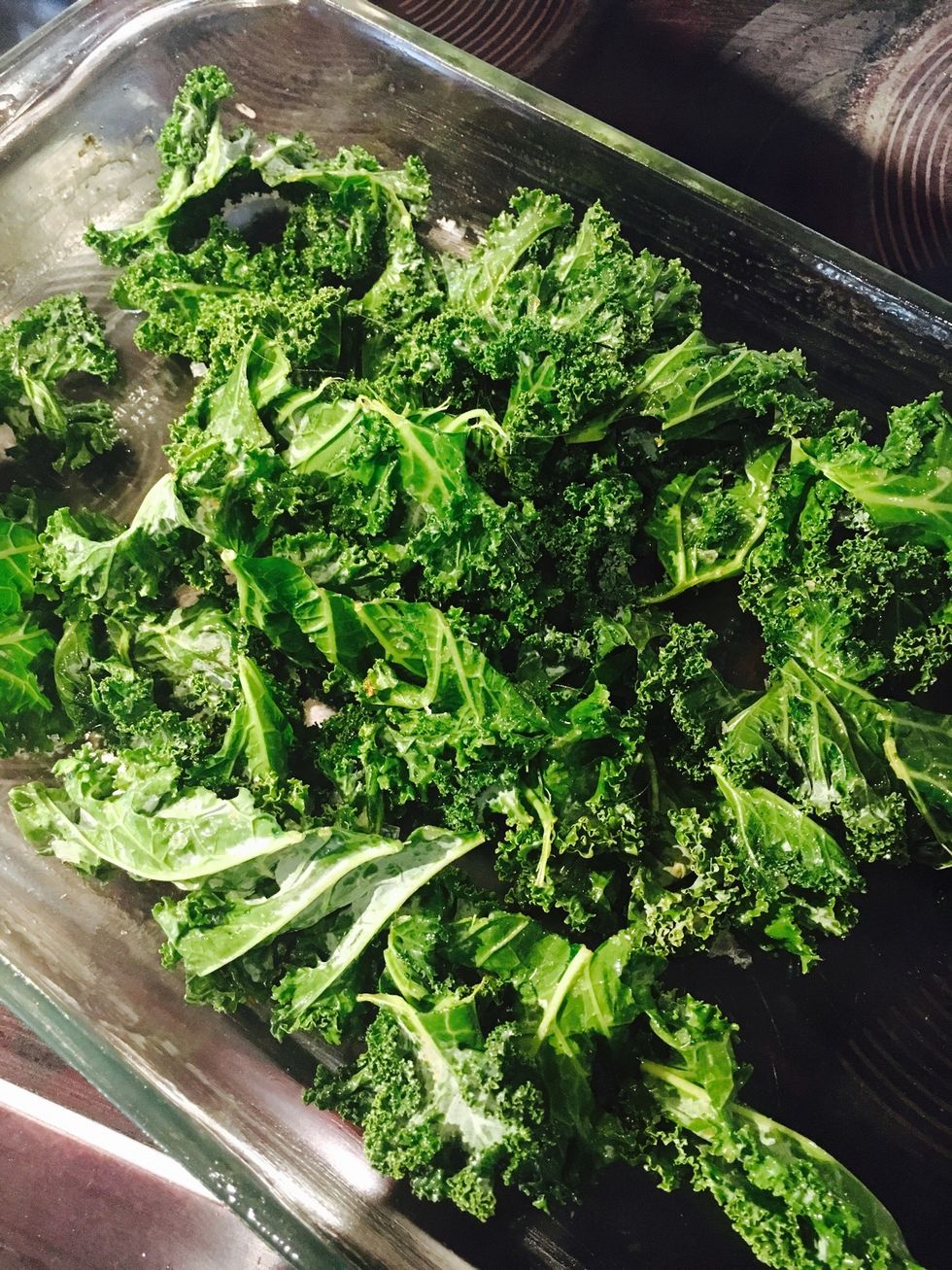 Take kale out of the oven when crispy (keep an eye on it, it can easily burn). Add soup to a bowl and garnish with kale and vegan "cheese" sauce on top. Enjoy 😋
Can also be topped with falaffel, vegan sour cream and parsley.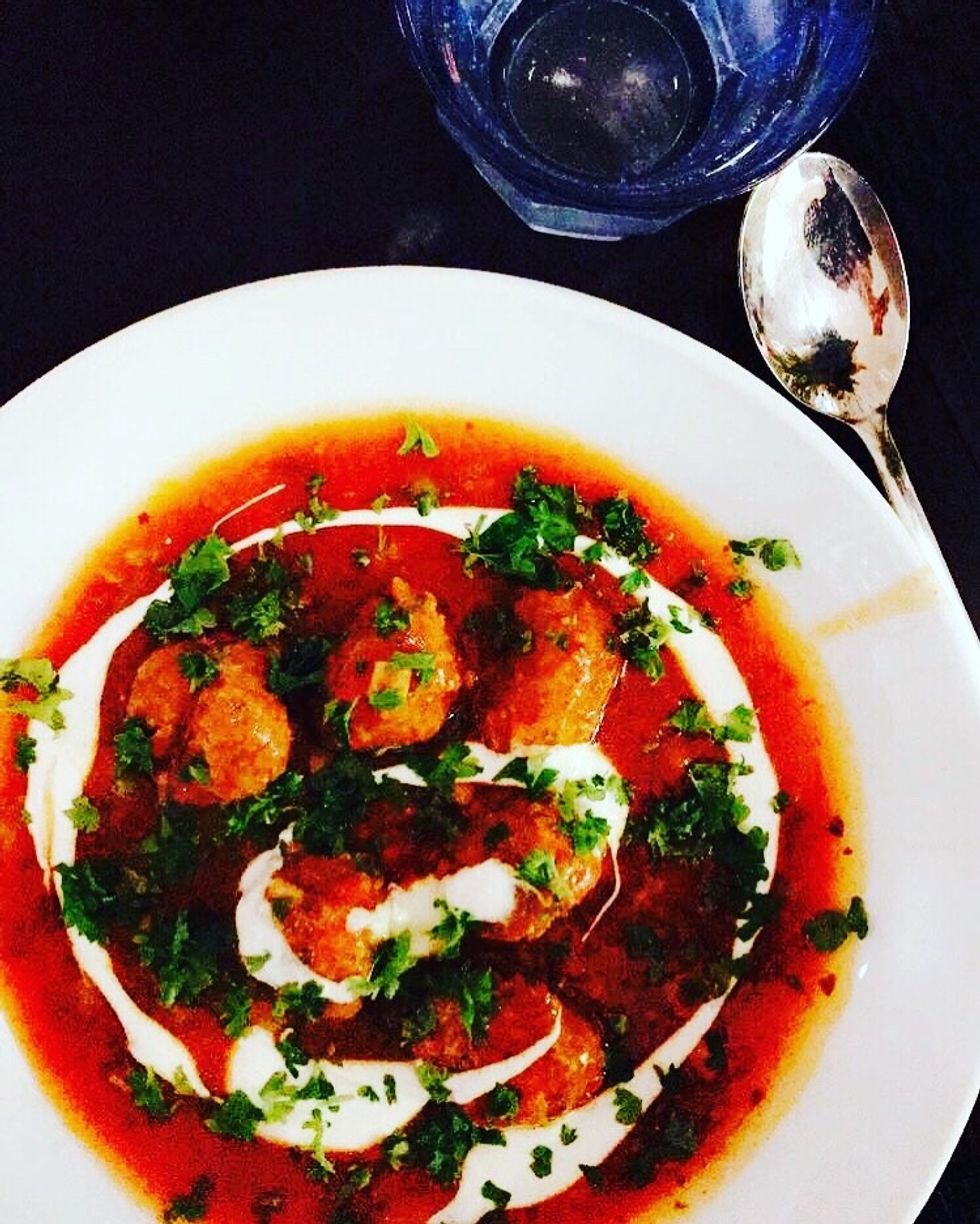 6.0 Tomatoes
2.0 Onions
1.0 Red chili pepper
3.0 Garlic cloves
100.0g Sundried tomatoes
5.0Tbsp Olive oil
2.0 Handfuls Green kale
1.0pch Black pepper
1.0Tbsp Basil (dried)
Vegan cheese sauce (as garnish)
2.0Tbsp Nutritional yeast
1.0Tbsp Unsweetened soy milk
1.0pch Salt
1.0Tbsp Olive oil
1/2Tbsp Lemon
Beate Olav
24 from Norway?? Love making healthy food and getting inspired by clean living?? \n?Iherb discount code: NMW964\nContact: olav.beate@gmail.com\n\n\n