How to make roasted tomato salsa (spicy)
Make Roasted Tomato Salsa (Spicy)
23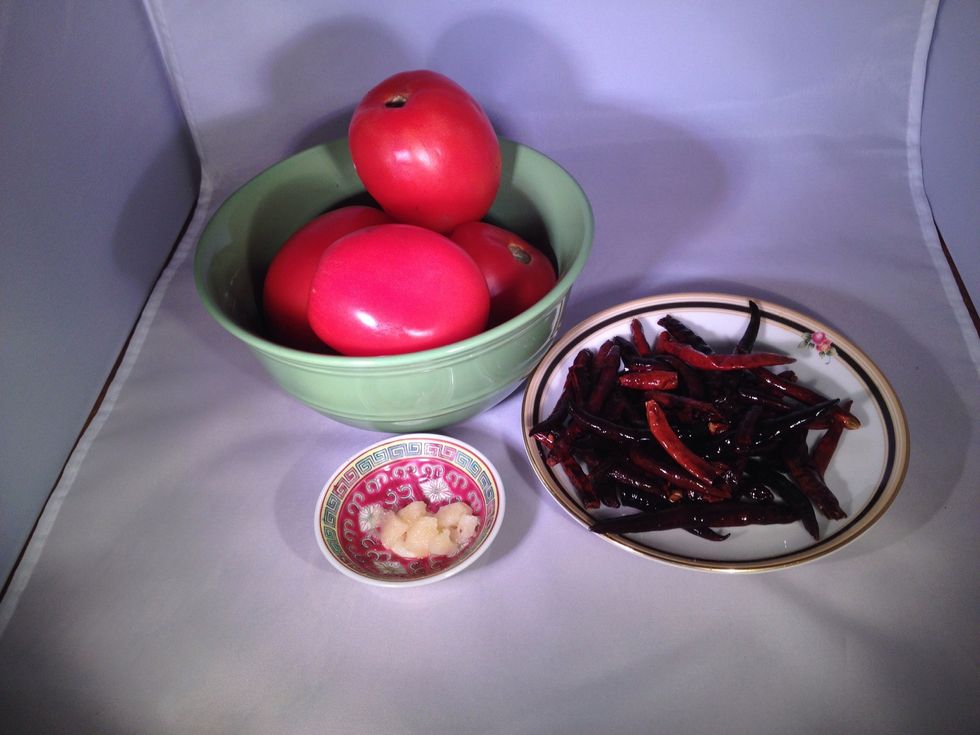 Gather your ingredients. Toast your chiles in a pan with a tiny amount of oil until crunchy and they turn a shade darker.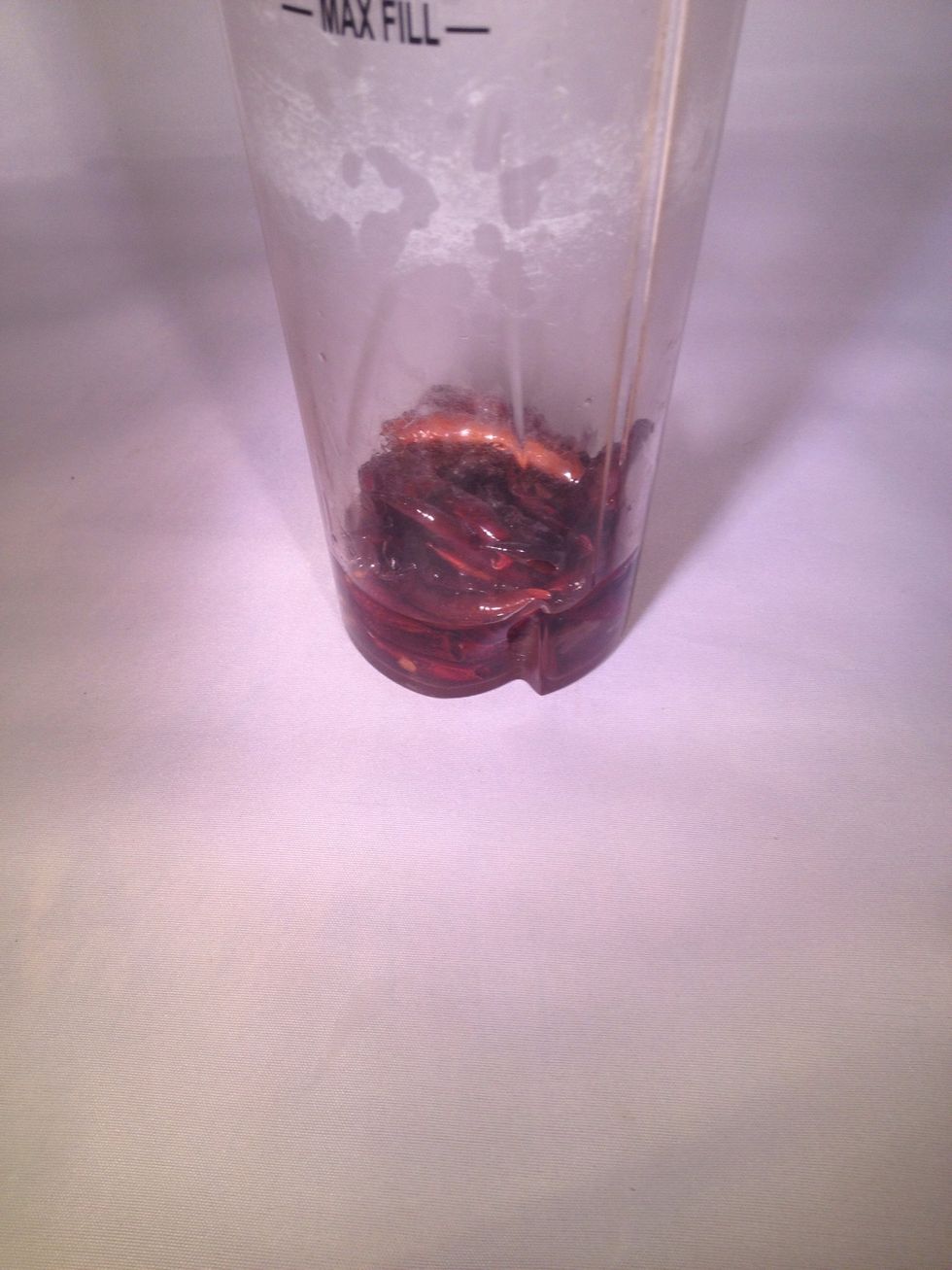 Add your toasted chiles and about 2T water to your blender bottle.
Purée your chiles until mostly liquid. This is how they should look. Transfer this to larger blender.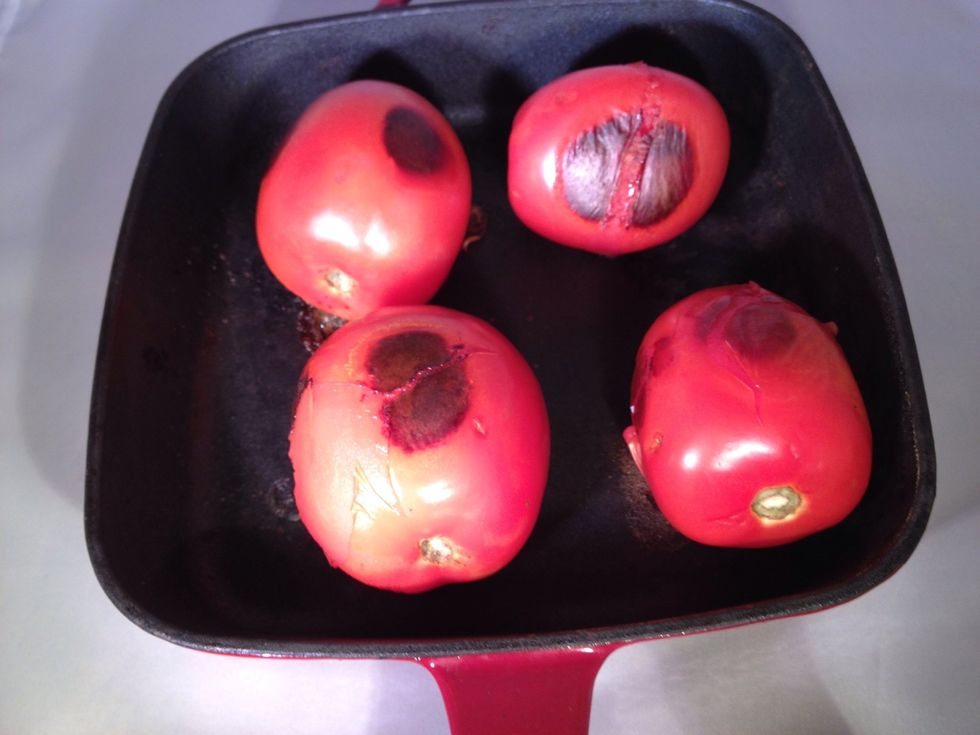 Roast your tomatoes in a non stick or cast iron pan, turning as they brown. Roast all sides, until desired color and tomatoes feel soft. I like mine almost black.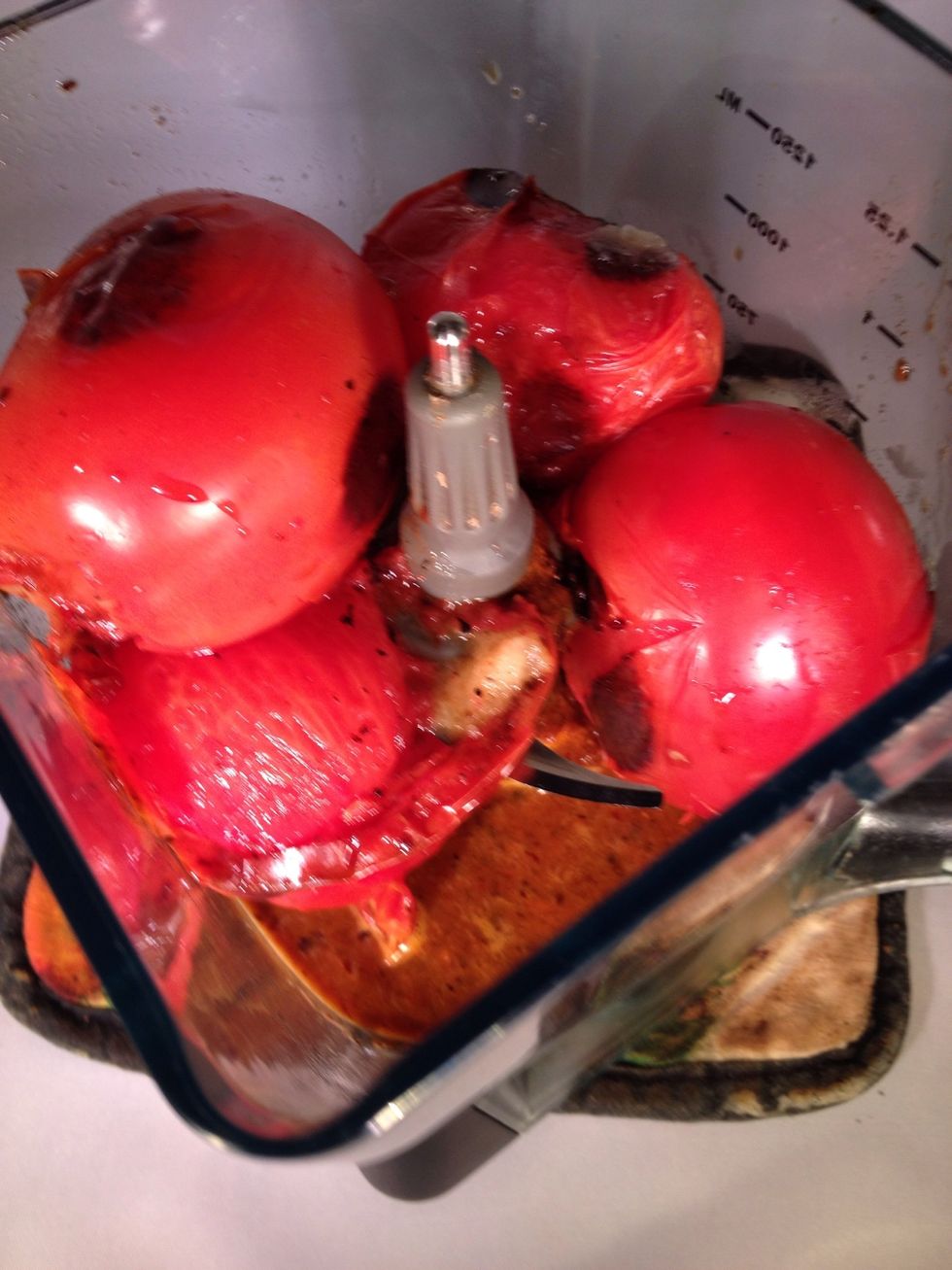 Place tomatoes in blender. Add another 2T water to your pan and scrape off all the yummy parts that stayed in the pan (your water will turn dark) add this to blender with sea salt and purée.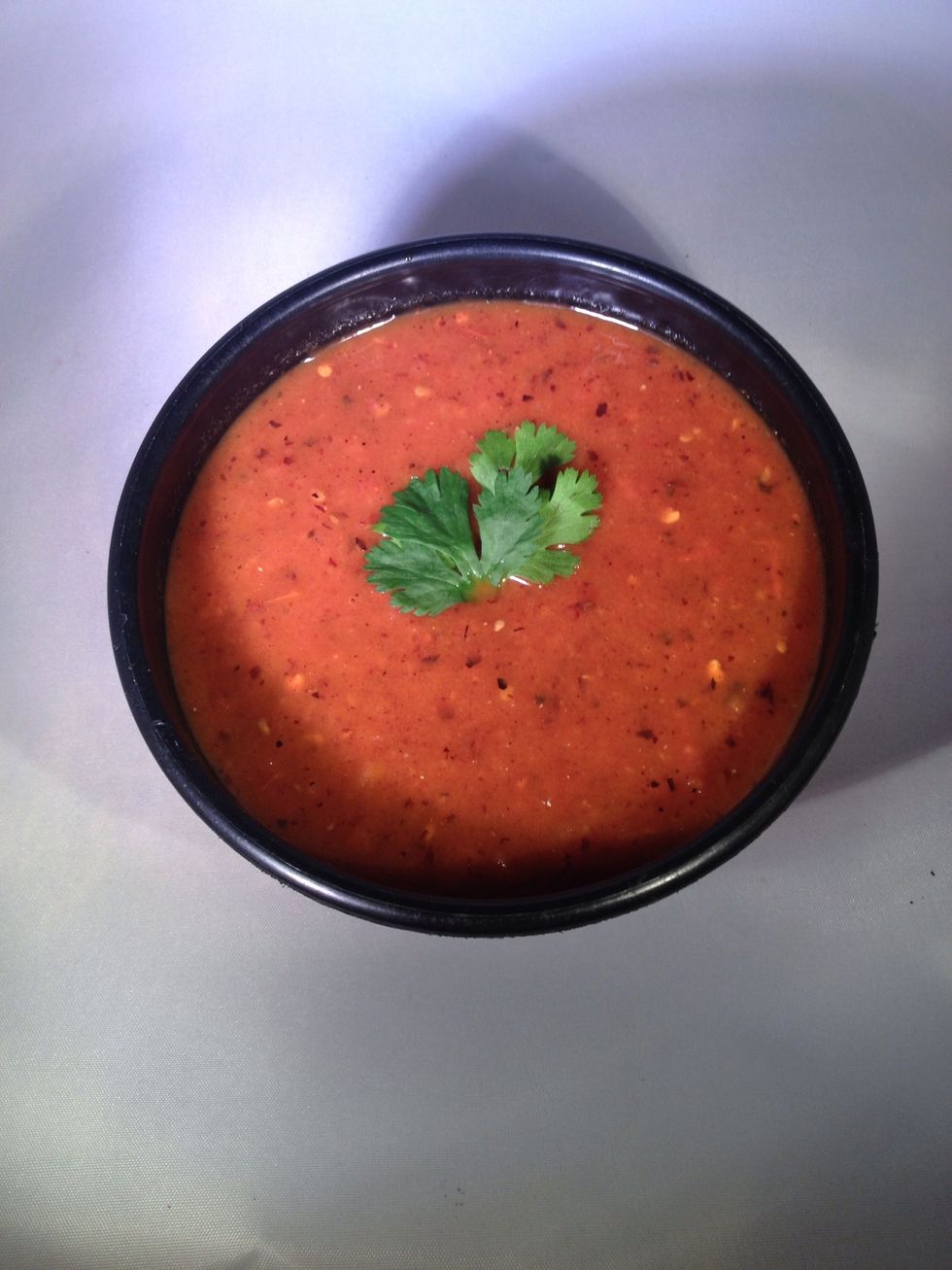 This is the brilliant finished product. This salsa is spicy. Enjoy!!
4 large Roma tomatoes
1 clove garlic, minced
20 chiles de arbol
Water
Michelle Royale Vidal - Heromom
Certified Health and Nutrition Coach. Survivor of chronic illness. Learning to use food as medicine. Paying it forward by teaching others the same.