This simple salsa adds the extra step of partially roasting the vegetables, but it adds a delicious depth of flavor that makes this salsa extra special.
25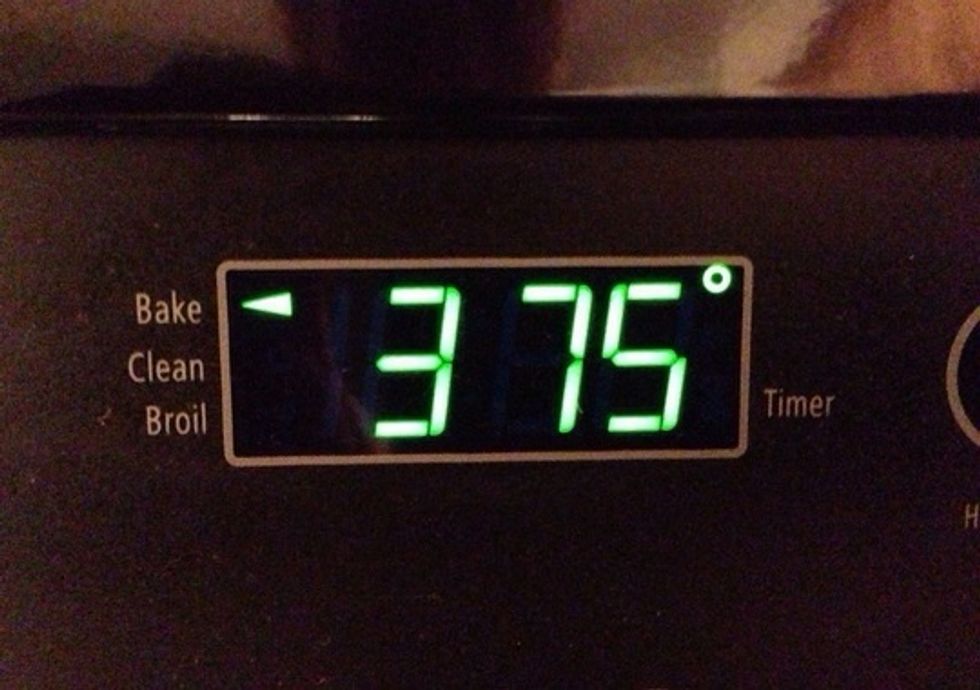 Preheat oven to 375 degrees.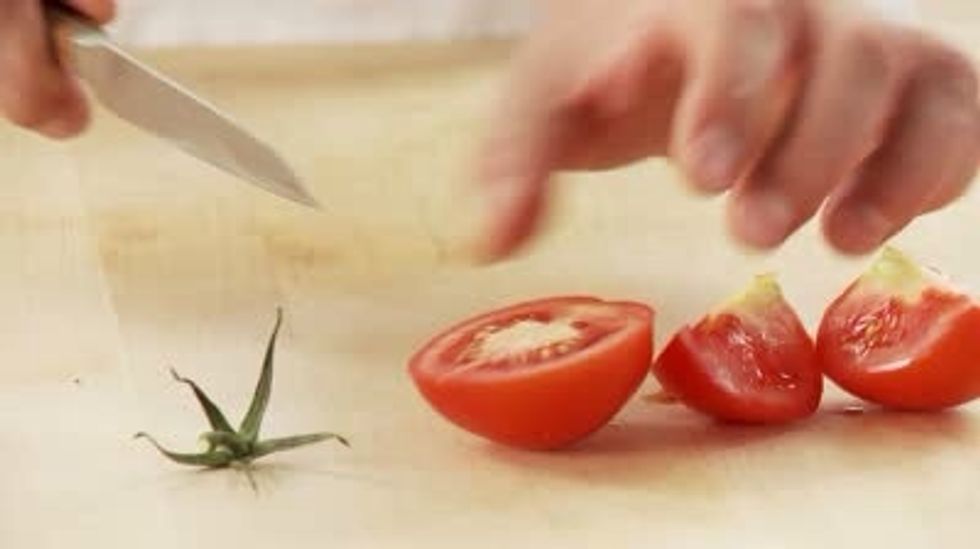 Chop tomatoes into quarters making sure to remove the hard white core and any greens. Place onto an ungreased baking dish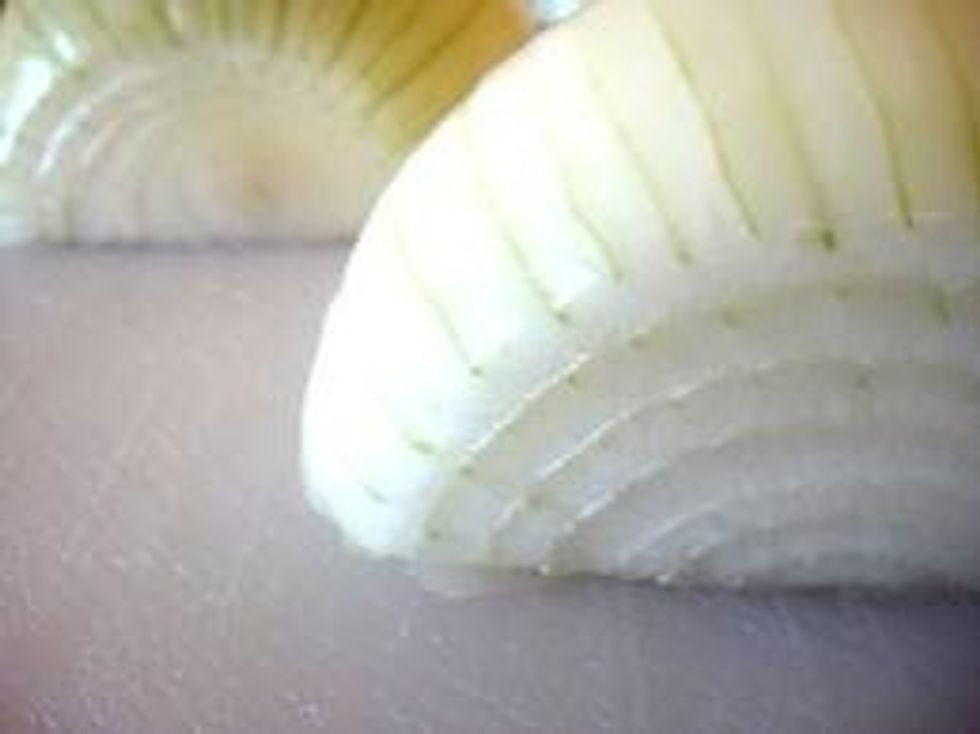 Peel and cut your white onion into chunks and place in the baking dish with the tomatoes.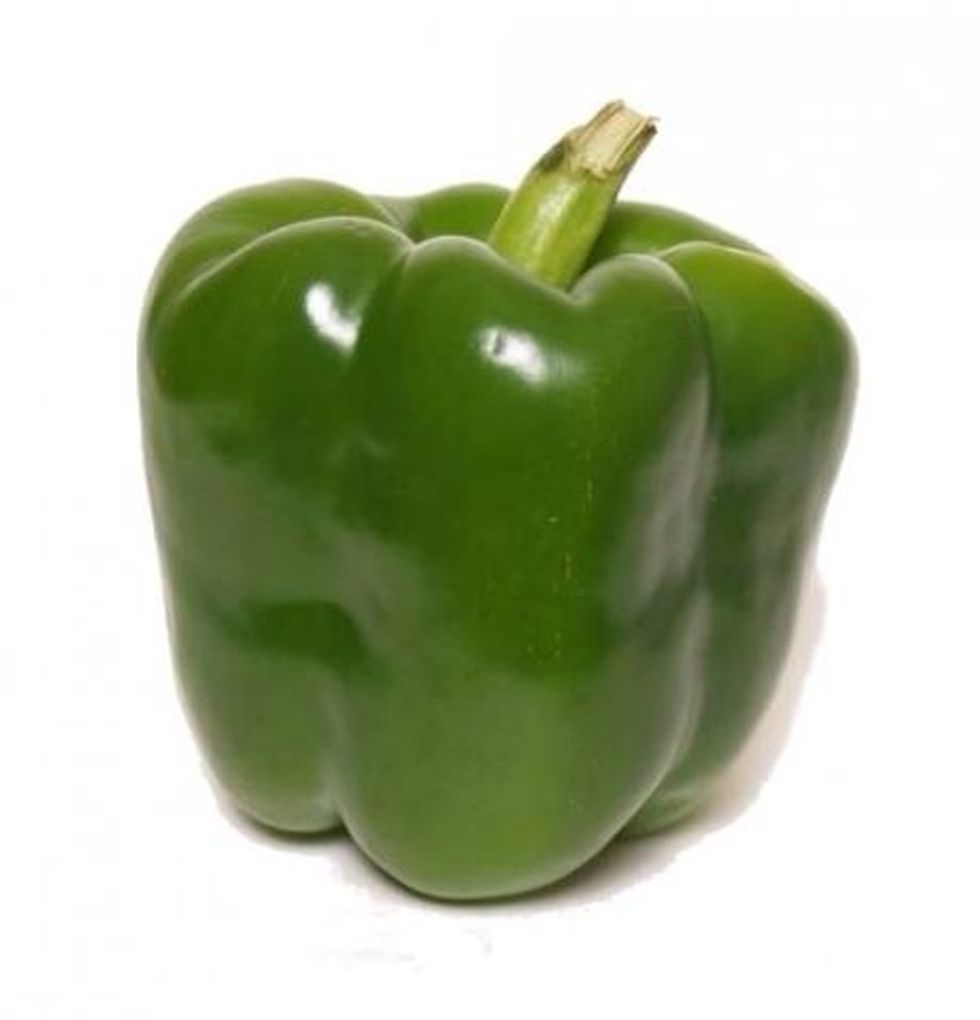 Remove core and seeds from green pepper, cut into chunks and put in baking dish with the other vegetables.
Put your baking dish with the vegetables in the oven. Take them out when they start to become translucent. Like this...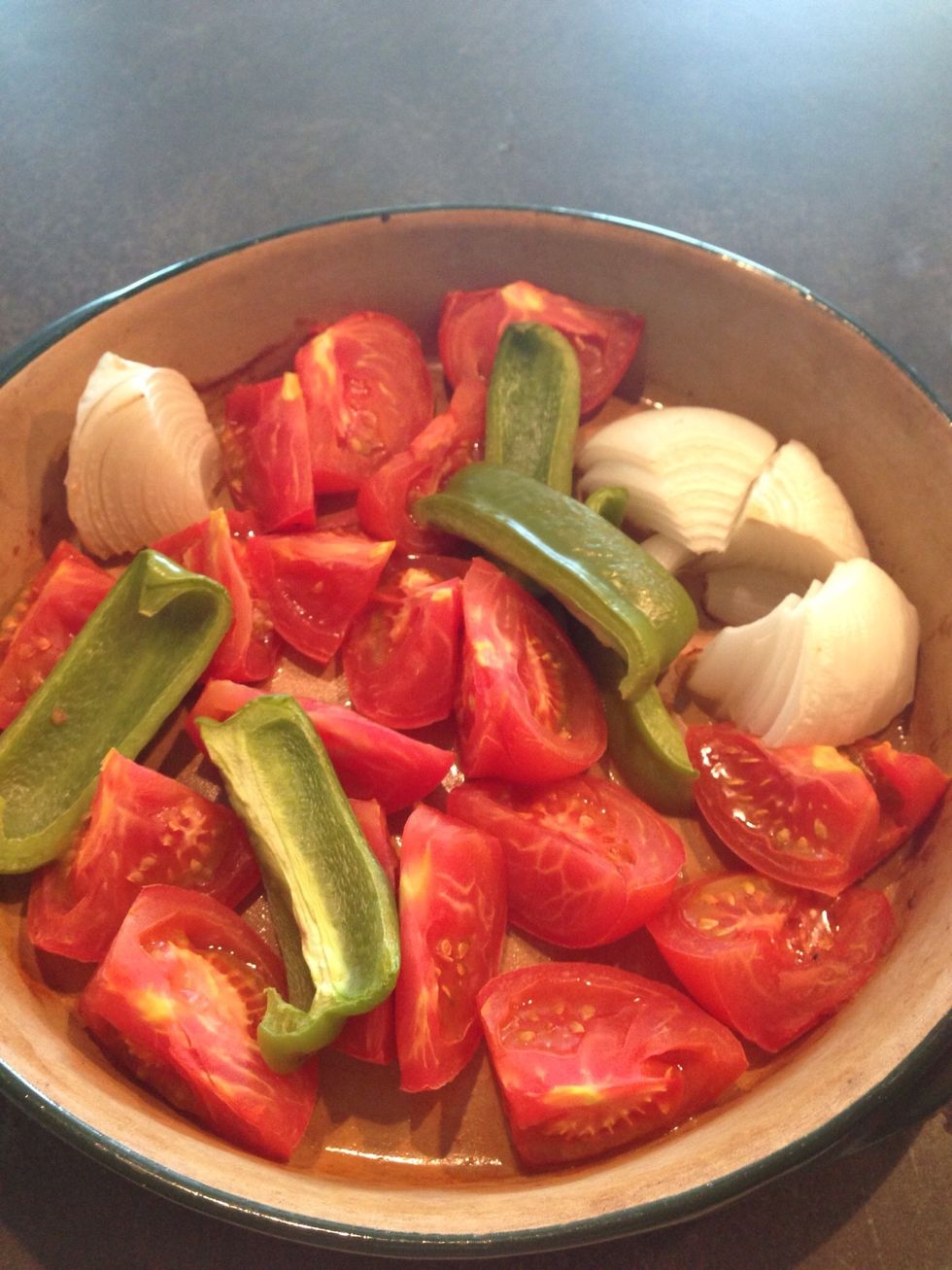 See, just translucent, you don't want them too soft. This should take between 10 to 15 minutes. Check on them at the 10 minute mark.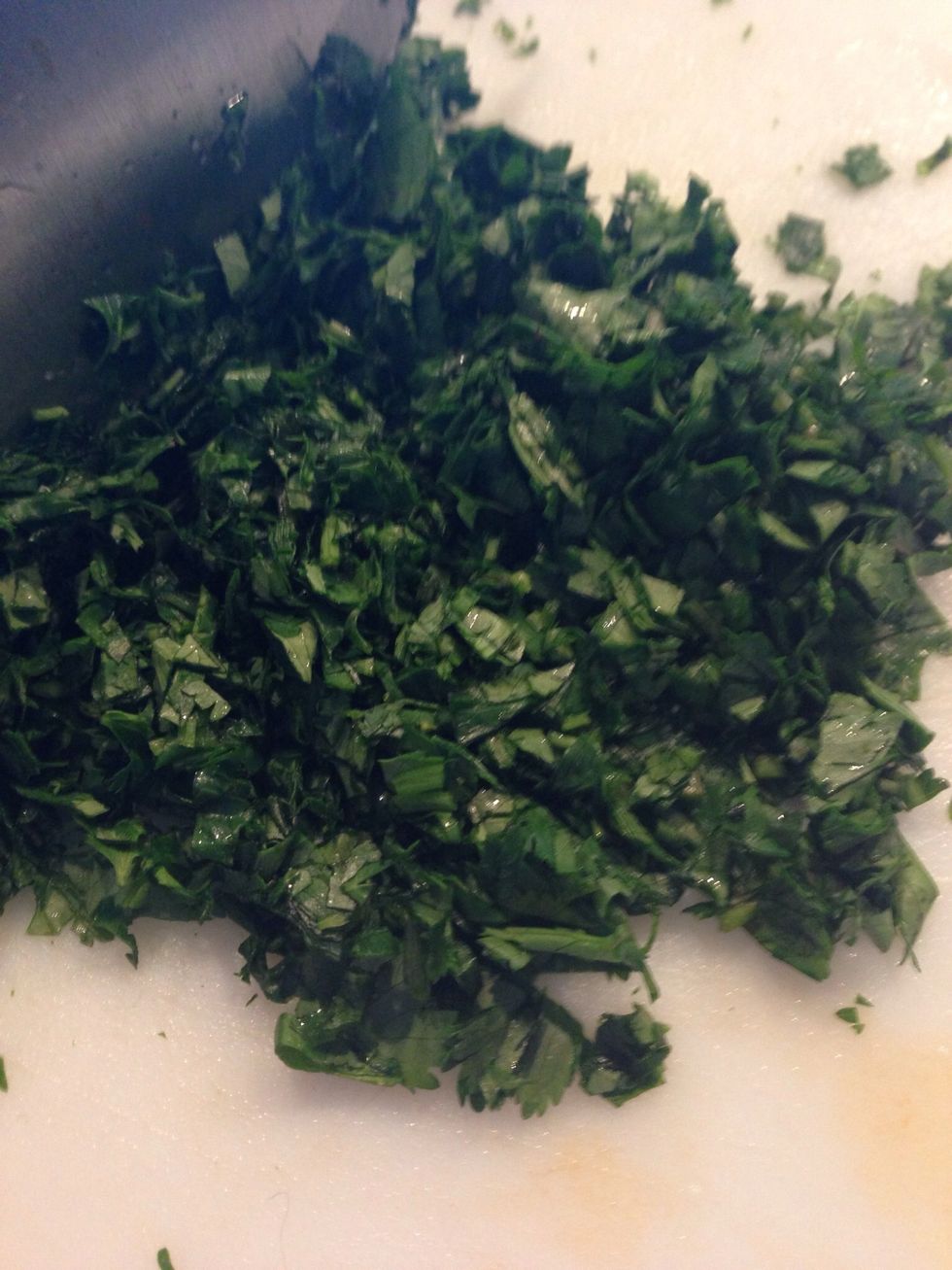 Let the vegetables cool. Rinse your cilantro and squeeze out the excess water. I like to chop my cilantro finely, but you can chop it any way you wish.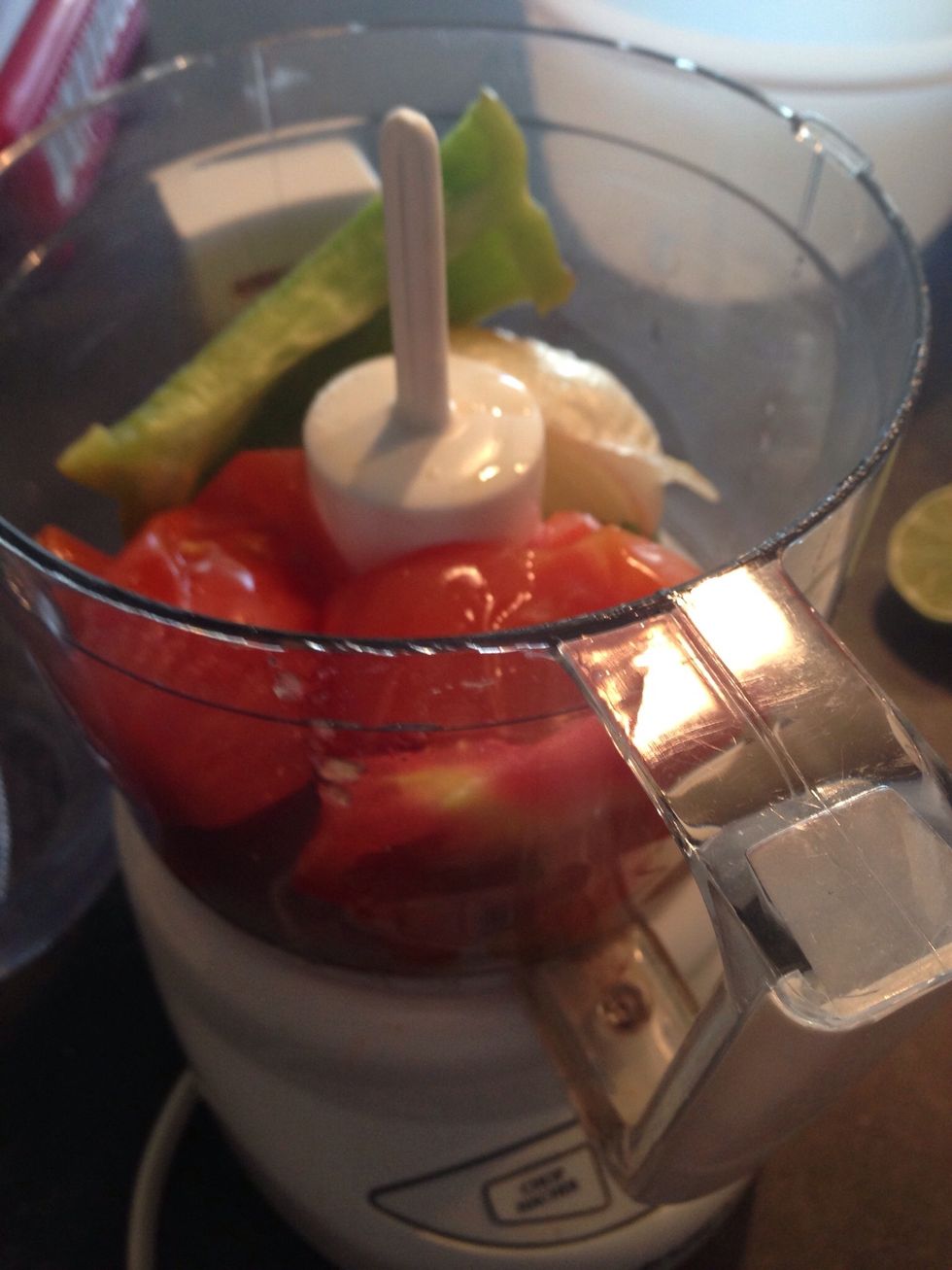 Working in batches, process your vegetables. You want to purée it to a fairly smooth consistently, not soupy, but leave a wee bit of texture in it. Transfer the batches to a bowl.
Don't worry if initially your salsa appears foamy, its just the food processors speed. It will all be alright at the end, you'll see!
Using a reamer, or your brute strength, squeeze half a lime into your salsa.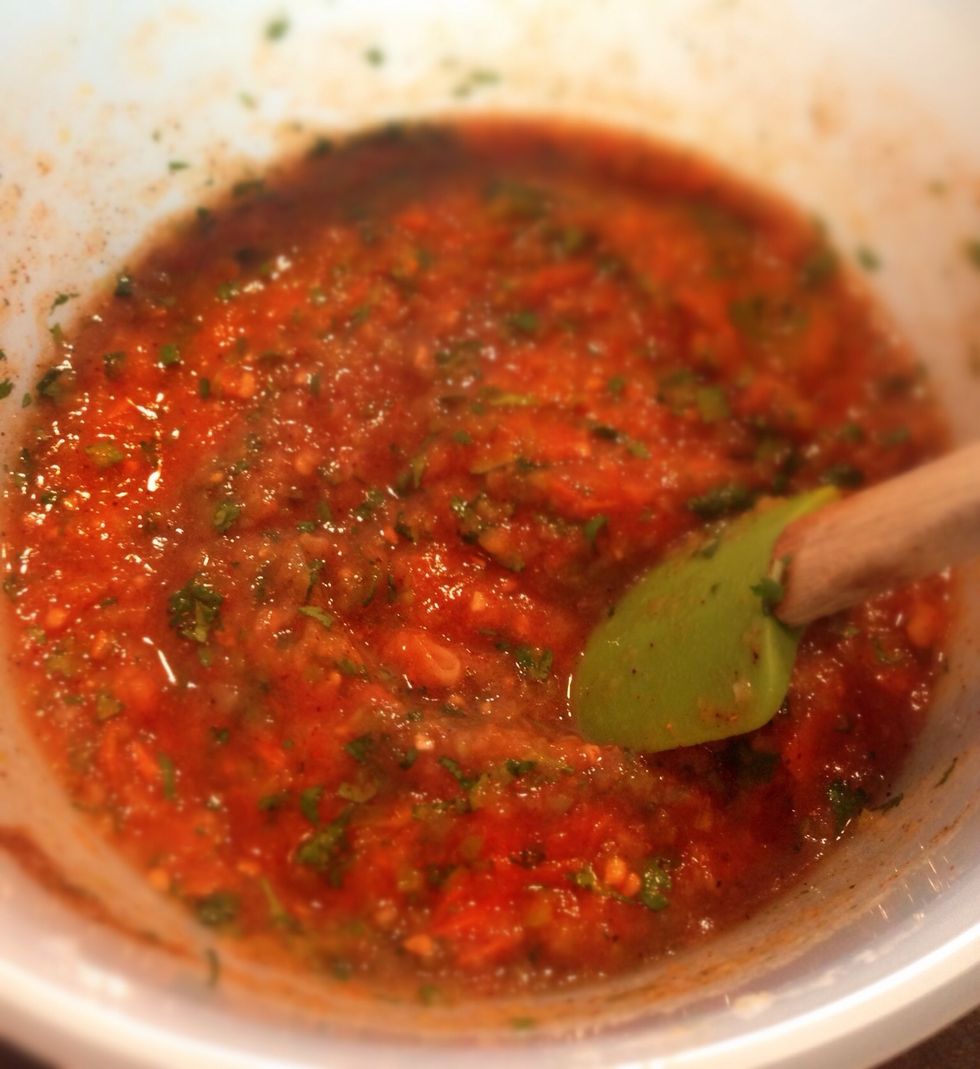 Stir in your cilantro, cayenne, and season with salt, pepper to taste. ( If you like a sweeter salsa, you can add sugar to taste as well) Refrigerate for an hour to allow flavors to develop. Enjoy!!!
3.0 Tomatoes
1/2bnch Cilantro
1.0 Green pepper
1.0 Medium white onion
1/2 Lime
1/4tsp Cayenne pepper
Salt
Pepper